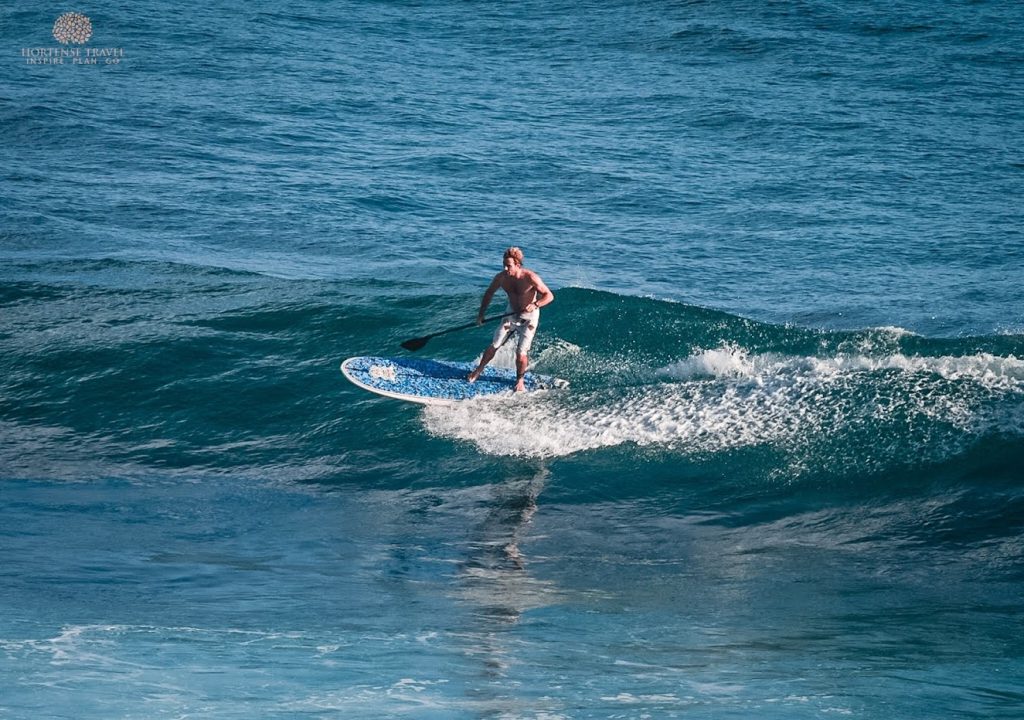 If last year taught us something meaningful it's to enjoy life to the fullest wherever you are. Live today. I'm lucky, I know. Living in Lisbon, close to numerous beaches, it couldn't be easier. But lying on the beach all day is not my cup of tea. I've always loved adventure and some action. When I lived in Bulgaria we used to go skiing all winter long. So I thought why not surf all Summer long in Portugal?
Surfing is very physical, probably more so than skiing. So I decided to take a short cut – SUP. Short cuts are not always easy, mind you. Everybody does their fair share of beginner suffering – wipeouts, saltwater drinking, hitting the sand, hitting yourself with a board, impeding other surfers, and the list goes on.
But if you're an adult, have never surfed, SUP surf might just open the door to the ocean and waves for you as it did for me. 
If you don't live near a surf break here are ten dreamy laid-back SUP surf destinations. 
1. Siargao Island, Philippines
For some time now Siargao has been on my surf trip list. While the most famous surf break Cloud 9 is South, it is also crowded which I dislike. I mean I have a 9'8 ft board that weighs about 9 kg. It must hurt if it hits someone and I can't live with this pressure. Also catching a wave on a SUP longboard is about 2 times easier than on a regular longboard so I would be stealing a lot of waves which is never seen with a good eye. 
Outside of General Luna the Island offers an off-the-beaten path feeling. This idea of spending the day immersed in nature – waking up, surfing, having lunch, taking a nap, then reading or exploring. You know, the good stuff. While finding luxury accommodation gets more difficult the more you deviate from civilization, you can find unique places to stay and enjoy life like this oceanfront villa on Airbnb. It's an idyllic place to create your temporary bubble home away from everything. Sometimes I dream of waking up there and going for an easy SUP surf session.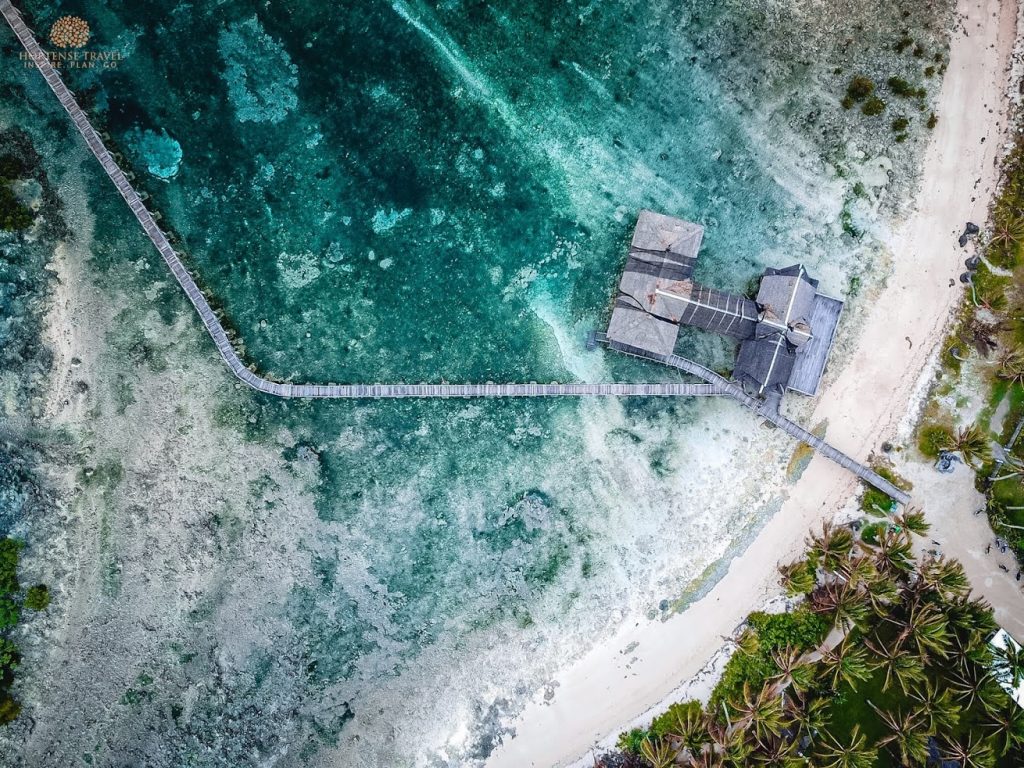 Here's a nice overview of the most famous surf breaks in Siargao.
And if my partner and I need some more fun activities or have foodie cravings an easy drive to General Luna will provide us with that. General Luna is getting more famous by the day due to its hip vibes, ecological and community preoccupation. 
Where to stay?
Nay Palad Hideaway – All-Inclusive Stay – The most  exclusive and luxurious resort in Siargao, close to Daku and Cloud 9 surf breaks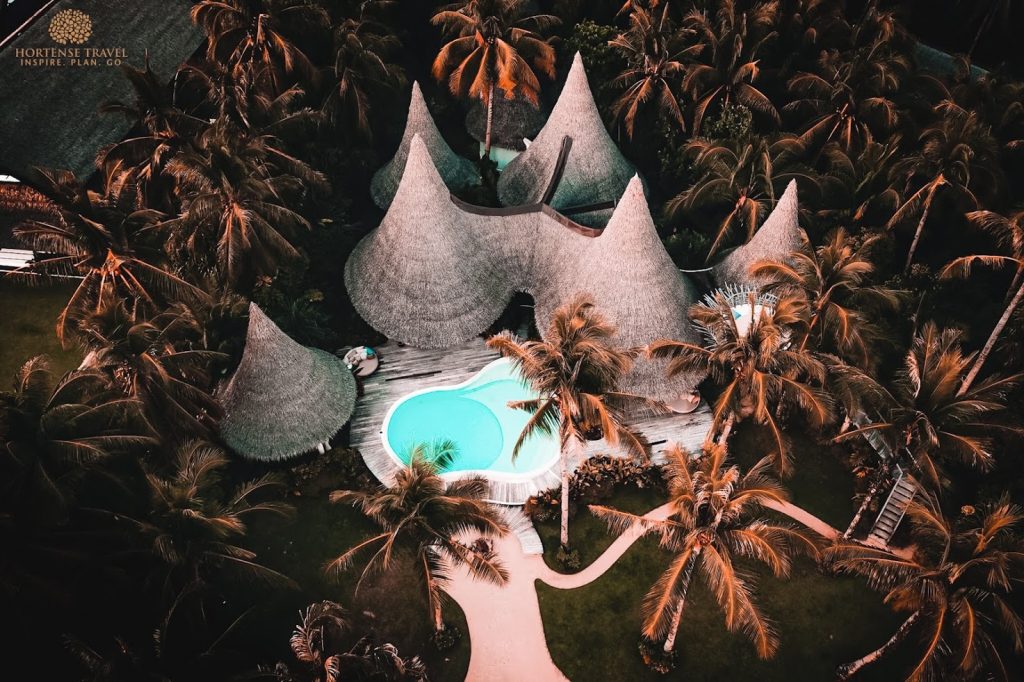 2.Costa da Caparica, Portugal
This is the place where I spent Summer 2020. I'd like to say that this was a different Summer for me due to travel restrictions but it wasn't. I never travel during Summer because of the crowds. I prefer to enjoy the great weather Portugal is blessed with – not too hot, not too cold. But this year it was different indeed – this was the Summer I learned how to SUP surf. Well, catch waves mostly, this is the most complicated part. My husband and I had a great coach from Southern Adventures that helped us get into the magic of surfing.
I'll be brutally honest though – it's kind of rare to get very long rides here. Waves are short, there is a strong and brutal shore break, and depending on the beach there might be a lot of people disrespecting the swimming areas and getting into the surf areas.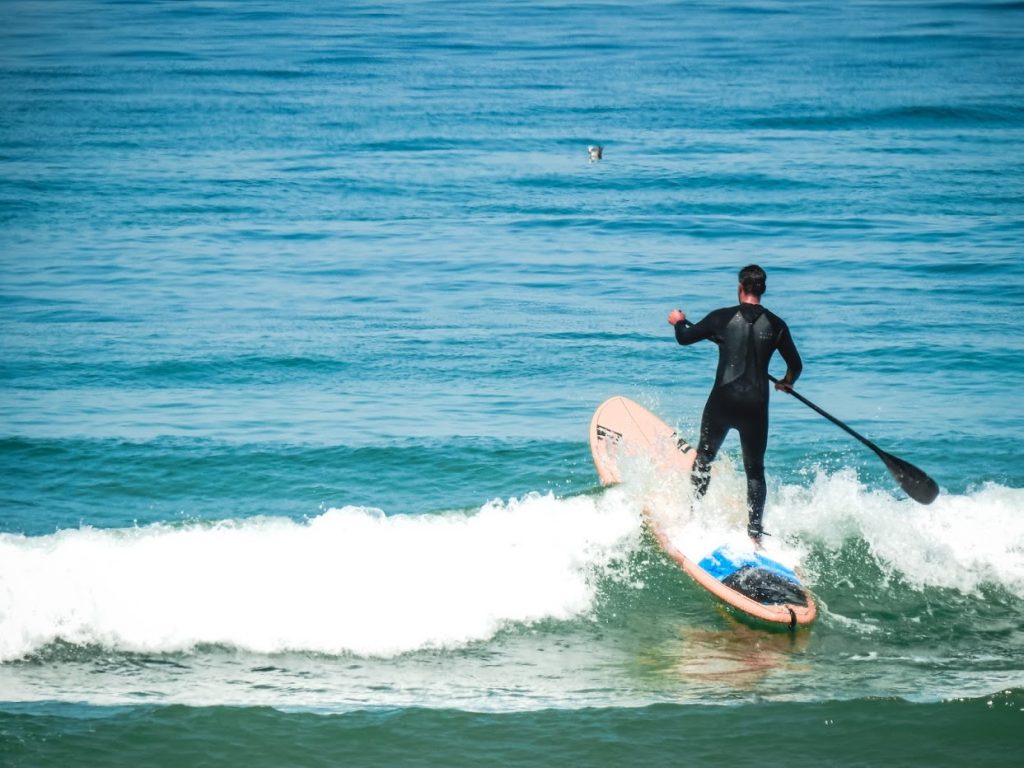 There are ways around this of course – hire a teacher and have your designated area. Also colliding with other surfers is not a real issue since the stretch of the beach is huge and there are hundreds of peaks you can choose from.
Now, the best way to enjoy the surf in Costa da Caparica ia to wake up early and go catch waves. The earliest you go the less wind, surfers, and swimmers there will be. All of these become an issue after 11 AM, and the wind is the biggest problem in the afternoon. It will wipe out all surf. Then of course you can do some kiteboarding but this is for another time…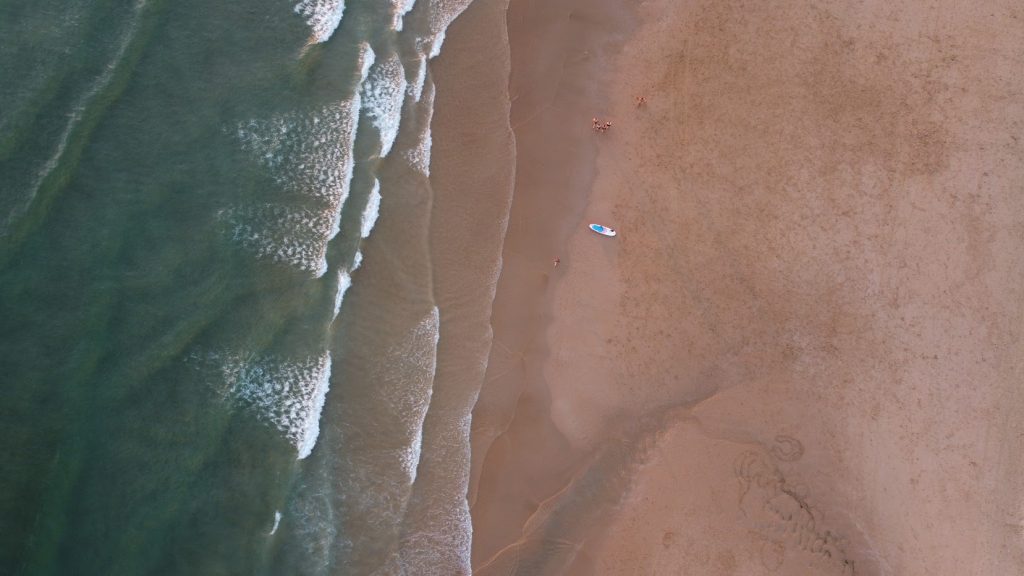 After you finish surfing you'll be brutally hungry for sure. I mean getting kicked by the ocean all morning is exhausting. Just choose one of the restaurants closest to you and you won't regret it. For the perfect surf, beach vibe go to Yamba on Castelo beach.
Where to stay?
Quinta Tagus – for the perfect mixture of sea and small-town vibe. Plus Lisbon is just a ferry across the river.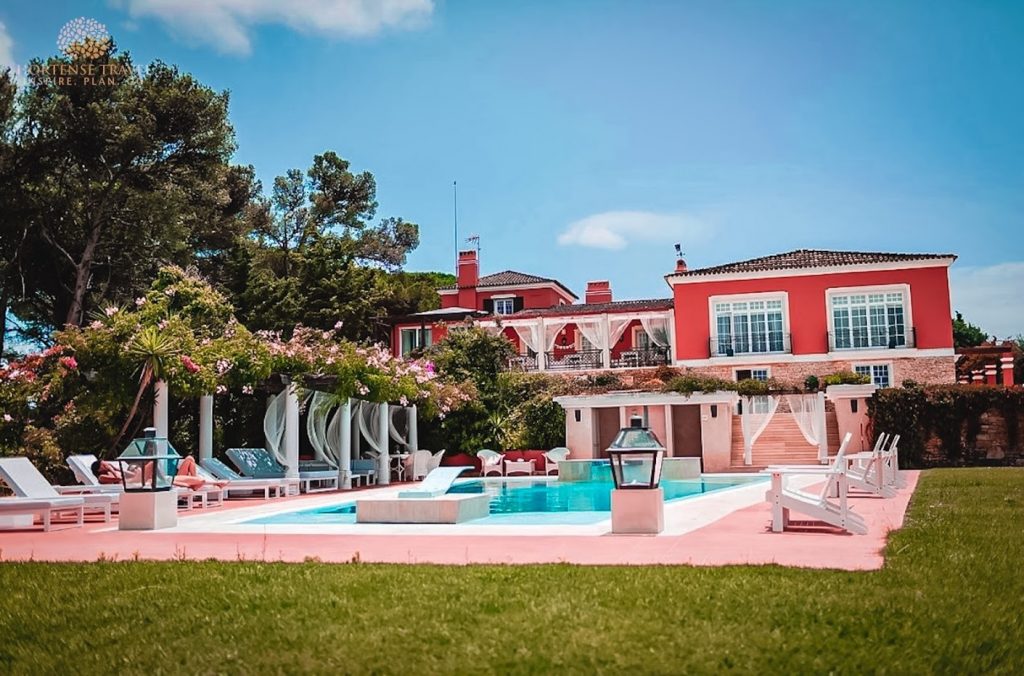 3. Madeira Island, Portugal
Madeira has one of the most challenging surf breaks in the world. It rivals Hawaii and Nazare (a giant wave surf break in Portugal – more like a tsunami with a height of 30m). But I had to put it on the list because it's so inspiring. I love Orlando Mendes Pereira's Instagram account that posts some of the most stunning surf pictures. I mean look at the color of the water. 
View this post on Instagram
I would just go there just to watch the perfect waves. Here's a list of beginner surf breaks if you don't want to watch only. 
Apart from surfing Madeira has so much to offer. It's considered the Garden of the Atlantic for a reason. You can combine it with a surf trip to continental Portugal just to make it easier. Once you get there, adventure awaits – hiking, canyoning, swimming, cliff-jumping, jeep safari, boat rides, etc. Madeira is an adventure paradise. 
Where to stay?
Villa Flora – Nature & Tranquility – Heated Pool – an exquisite private villa with a view to the famous surf break Jardim do Mar.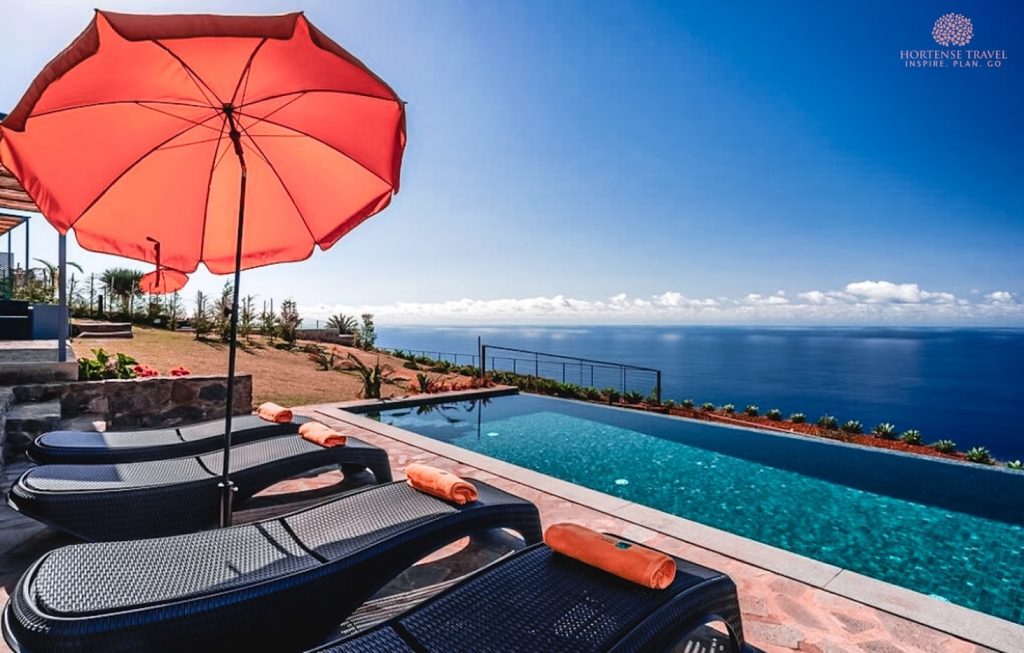 4. The Maldives 
The Maldives might not come first thing to mind when talking about surf. Crystal clear transparent blue ocean water does though. And where there's water, there're waves. At the gorgeous outer reefs of the Maldives, you'll find chill waves. They're not so punchy and strong as in Indonesia on the other side of the Indian ocean. April to October is the main surf season but due to the remote location and off-putting prices for most travelers, the surf breaks remain relatively uncrowded. 
There are numerous surf spots in the Maldives for just about every skill level. Check them out here. Make sure you get yourself a guide to recommend the best break for your skillset and depending on the day. 
Here's complete information on all Maldives surf breaks.
Even if you surf and your partner doesn't (or vice versa) great time is guaranteed in the Maldives.  Whether it is enjoying your private water villa, eating sweet tropical fruit, sipping fresh coconut water or lying on the beach, relaxation is guaranteed. On the other hand, if you're into adventures – snorkeling, diving, swimming with sharks or turtles are just some of the outdoor activities to do on the islands.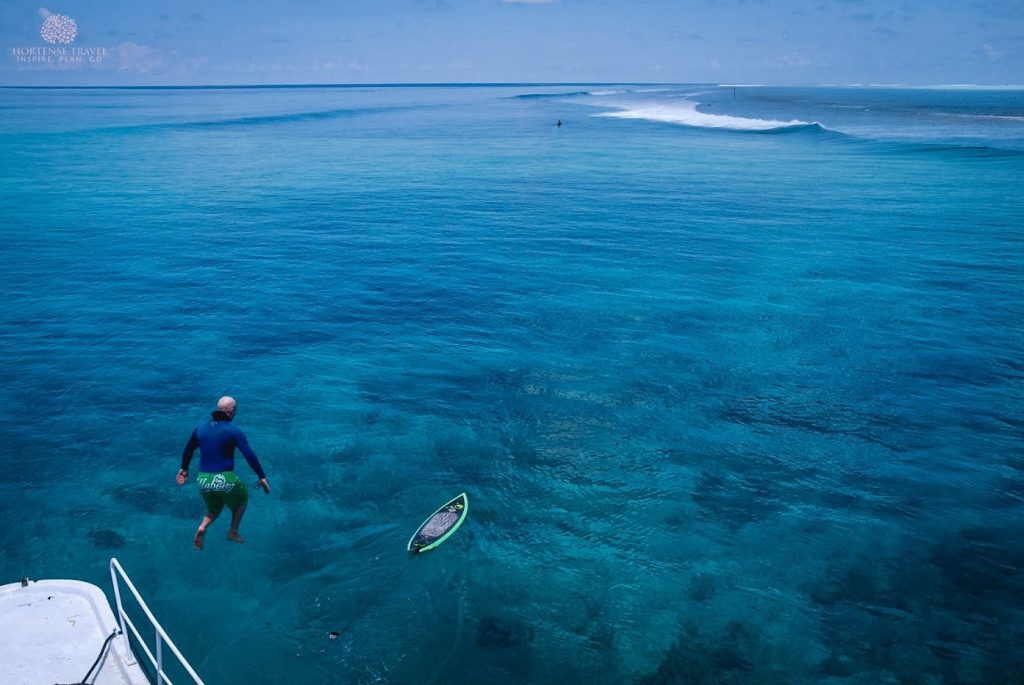 Where to Stay
Club Med Kani for direct access to the beginner-friendly Ninjas surf break.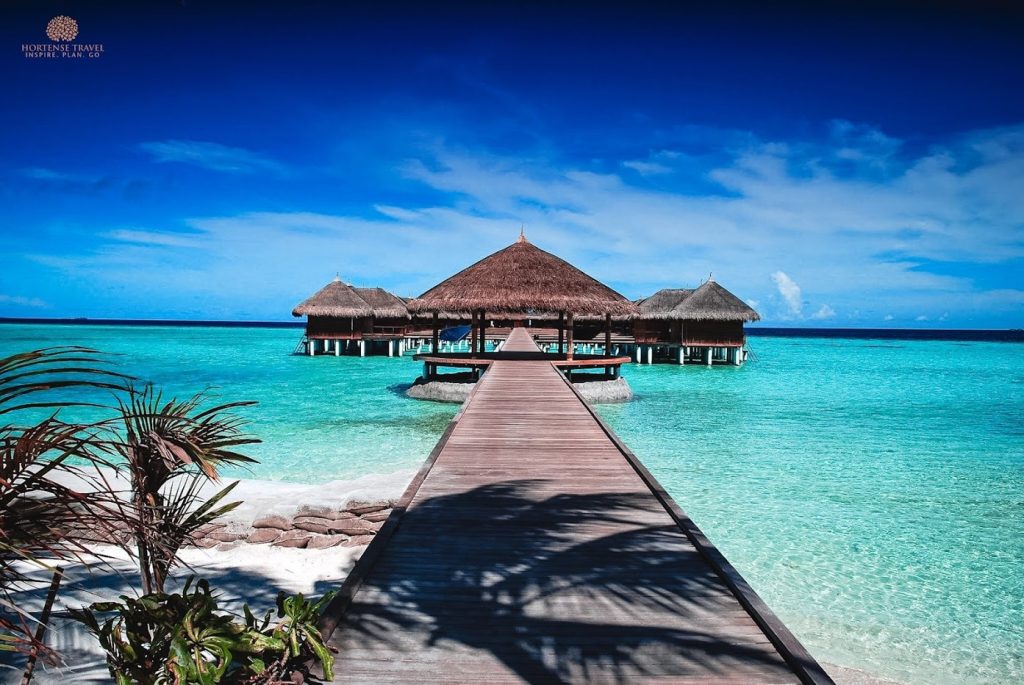 5. Dominican Republic (North) 
The Northern part of the Dominican Republic faces the open Atlantic ocean. If you like me have been to the DR to one of those fancy all-inclusive resorts you might wonder how is surf possible because there are no waves to be seen around. My Dominican friend explained to me that many resorts go to the open sea and remove corals to put them around the resort waters so people are not afraid to go to the ocean. At least he thinks this is the case for the resorts that face the Atlantic Ocean rather than the Caribbean sea. 
The last time we visited the Dominican Republic we stayed in the Samana region in the North. It offers miles of unspoilt beaches and nature, a green paradise. I was lucky enough to explore the place with friends and not only stay at the resort. At the resort they say it's not safe for tourists to leave it, my friend said the same. He's from Santo Domingo though where crime rates are considered high. We did go to a hot dog stand in the night and we had no problem at all. My husband said it was the best hot dog he has ever eaten (yet again, we don't normally eat hot dogs). While Samana is gorgeous there were no waves, at least in June.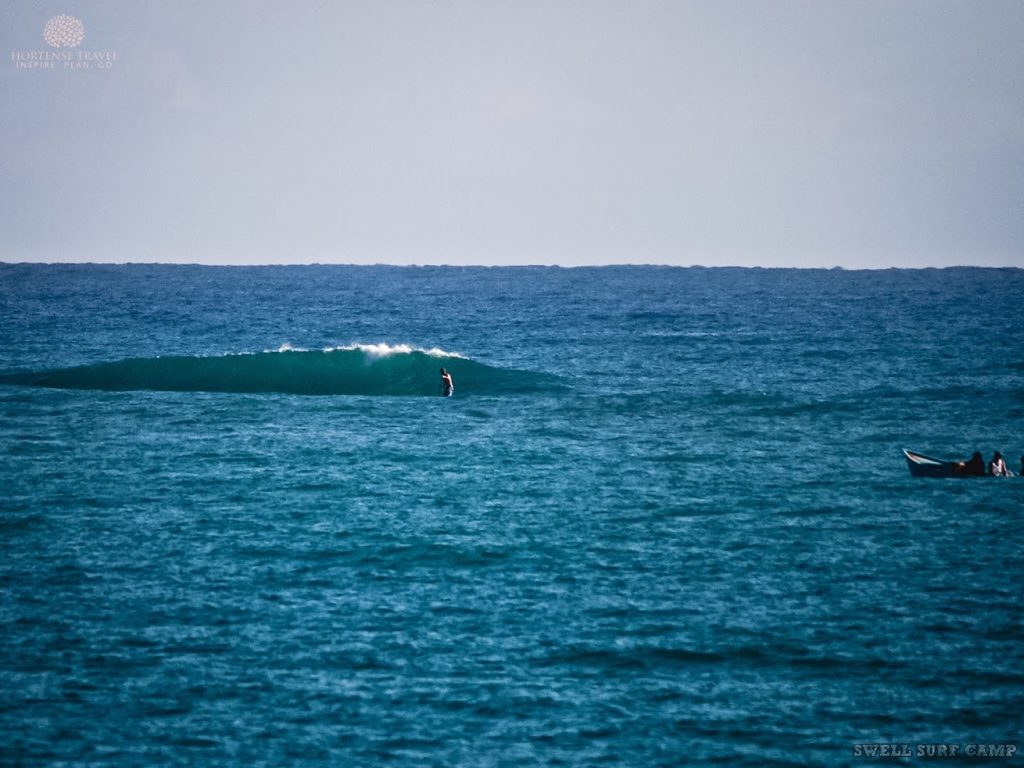 The surf is guaranteed further West. The region around Cabarete and Playa Encuentro is the surf capital of the Dominican Republic. This website has an extensive list of surf breaks around. A lot of the waves break on a reef bottom so I recommend hiring a surf instructor or a guide to help you choose the best surf break for your skillset. If you like me prefer SUP surfing there are dedicated spots for it as in some more popular beaches the SUP is forbidden due to safety issues. The best place for SUP surfing is Cabarete off-shore reef. Be prepared to paddle for a while to reach the spot though. But the reward is worth it – the perfect mellow wave and no crowds.  
Where to stay 
Viva Wyndham Tangerine – All Inclusive is right in front of Cabarete.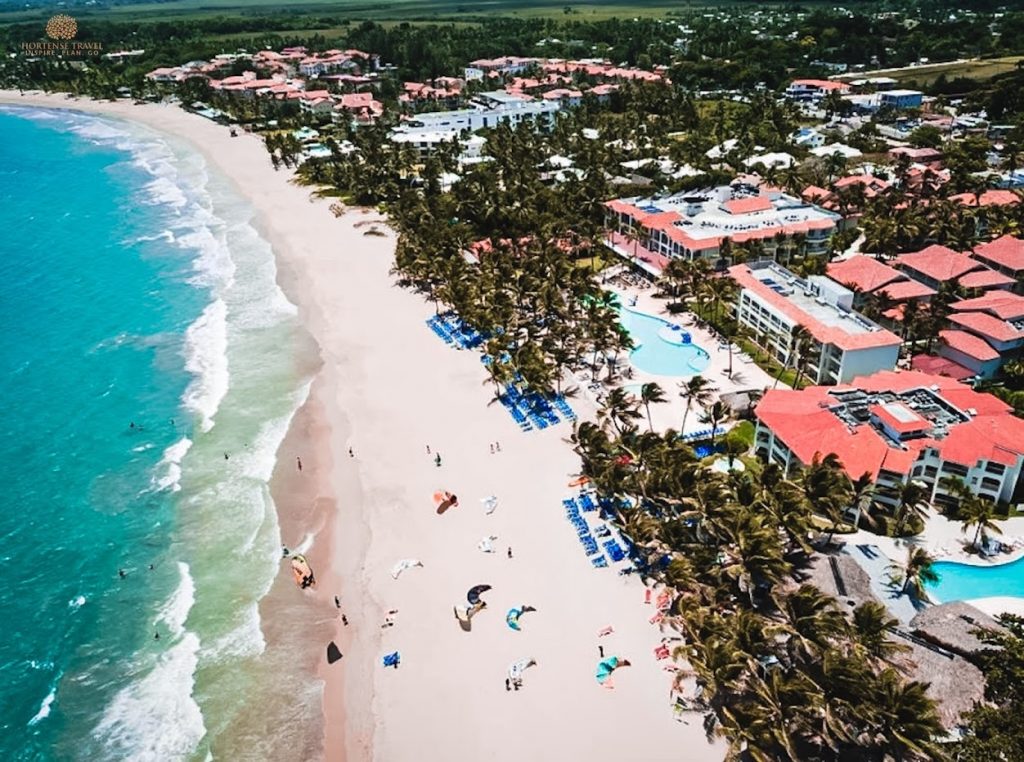 6. Miyazaki, Japan
The mecca of surfing in Japan is of course Chiba which is close to Tokyo. In order to avoid crowds, it's best to hire a car and look for waves. This article on surfing in Chiba will give you a pretty good idea of the area. However, if you'd like to go off-the-beaten-path and enjoy crowdless beaches there are other places. 
Japan is one of my favorite countries in the world. And when I saw the Billabong Know the Feeling short surf movie I was hooked to visit the region and surf. If you check out the video below you'll see it's not that easy to find a surfing spot so getting a guide would be a good idea. 
They say Japan has it all, which includes a sub-tropical island experience as the Okinawa island. It's surrounded by endless surf breaks to suit every skill set. Another reason to visit might be the fact that Okinawans are considered some of the healthiest people on Earth due to their diet. I'd like to have a look inside their cuisine, how about you?
If you're looking for an island with crystal clear blue waters and mellow waves Niijima is your island. Find out all about Japan's surf destinations.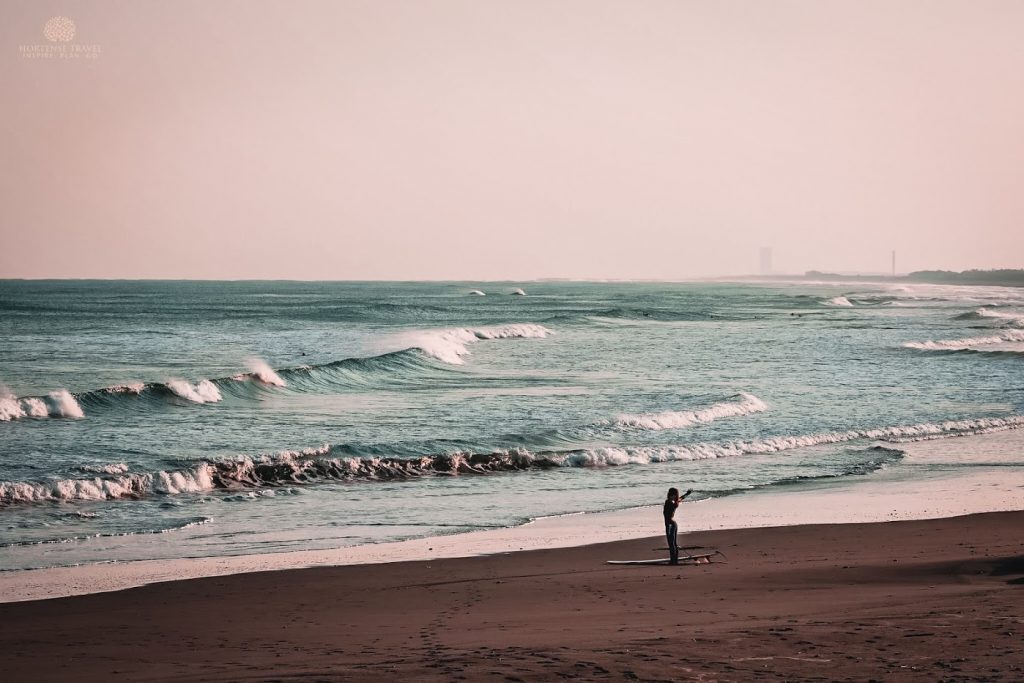 Where to Stay?
SHIRAHAMA BEACH GARDEN – a great private villa on the beach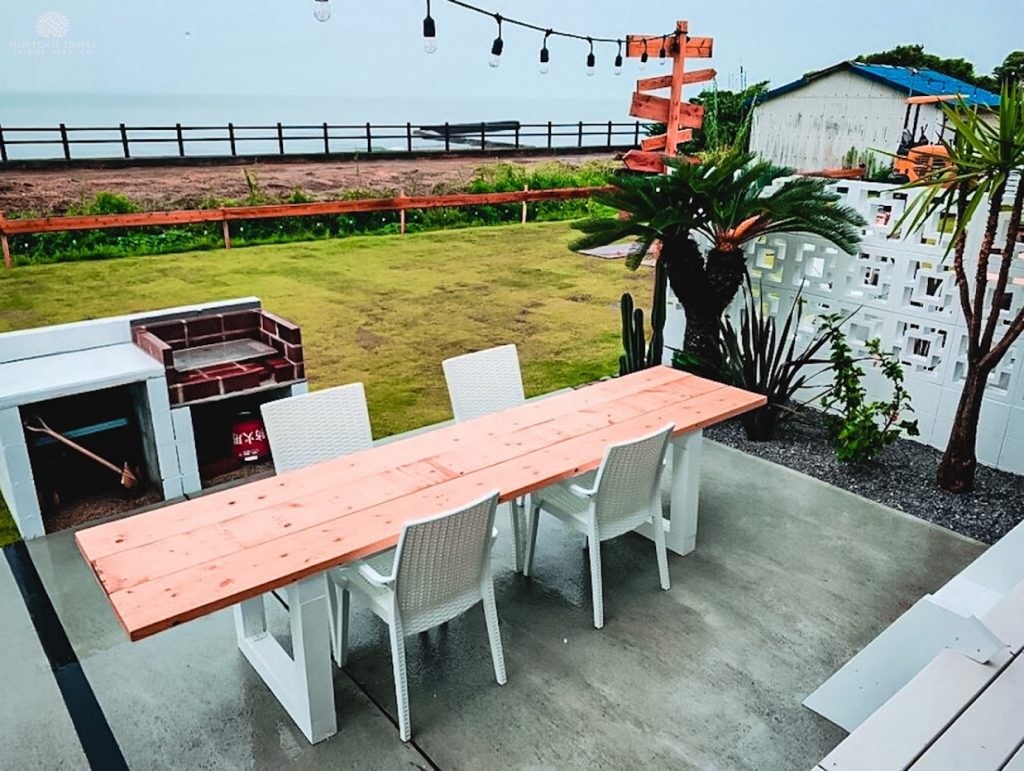 7. The Coral Coast, Western Australia
The Coral Coast of Australia is remote, empty, lonely. It's the place for wild adventure seekers. The Bluff is a legendary surf break that is for expert surfers only. I learned about it from Imogen Caldwell which remote upbringing struck my attention. Her Instagram inspires the adventure-seeker in me. I mean have you seen the colors on the Coral Coast?  If you decide to visit this region snorkeling and diving should be on your list. You'll find some of the most unspoilt coral reefs on the planet. 
View this post on Instagram
Go a little bit further south and you'll find Bunker Bay, a pristine strip of white sand turquoise water. It is very family-friendly, too and you'll find many surf breaks around. This surf guide service is recommended for first-timers as access and beaches are remote and not very well known to outsiders. Bunker Bay is in the region of Margaret River that offers countless outdoor activities such as snorkeling, diving, whale watching, horse riding, hiking, and much more. 
Where to stay
Pullman Bunker Bay Resort Margaret River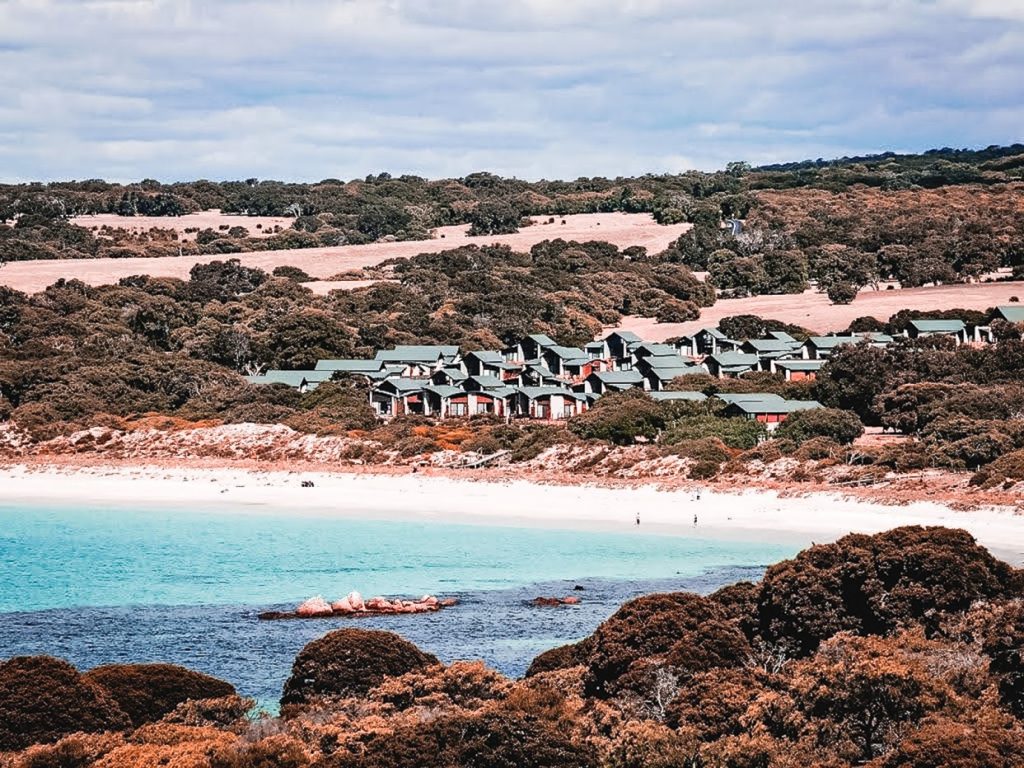 8. Fiji (Swimming Pools) 
Fiji is an iconic surf place. Ever since I read the book Barbarian Days: A Surfing Life by William Finnegan I've been dreaming to see the transparent waters of Tavarua island. Now the most famous spot is Cloudbreak, a very heavy wave for experts only. However, you can do a boat tour and watch.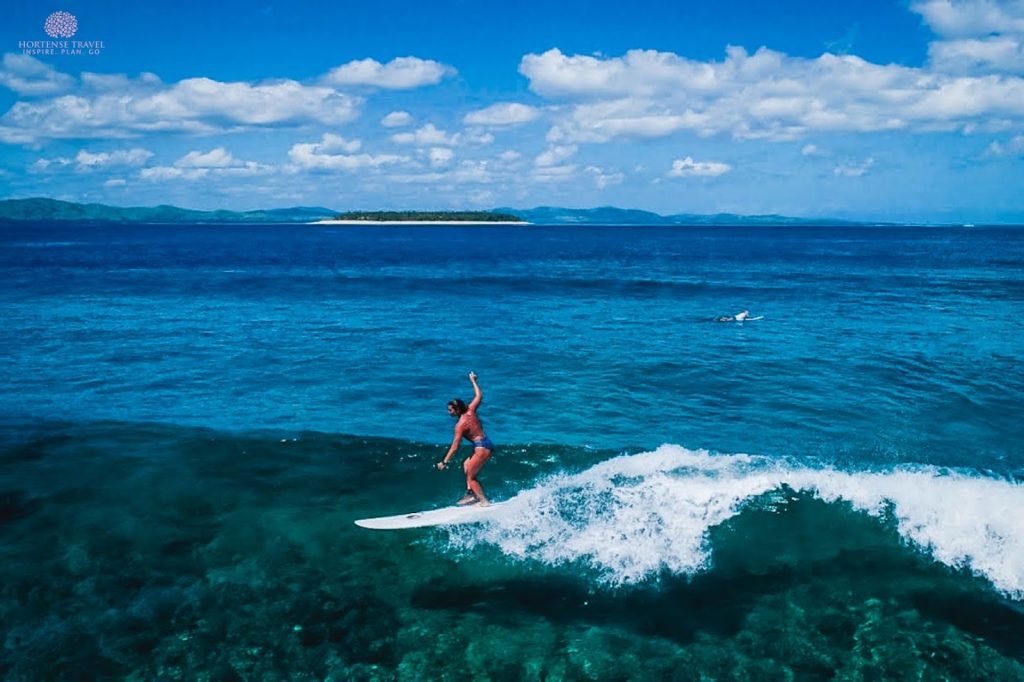 If you're a beginner there are some places where you enjoy the pristine waves of Fiji depending on the conditions. Swimming pools is one of the most laid-back and fun waves around. The access is done by boat only but the Namotu Island Resort is located in close proximity so you can mix a little luxury in the adventure. On a perfect day, the water is so glassy that it's transparent and you have the feeling you're surfing on air. This is what William Finnegan claims and this is what it looks like for sure. 
These are the two most popular surf breaks but this site will give you a nice list of surf spots in Fiji.
Watch the video below and get inspired 
Where to stay 
Namotu Island Fiji Surf Resort – Namotu Lefts, Swimming Pools, and Wilkes Pass are accessible from the beach.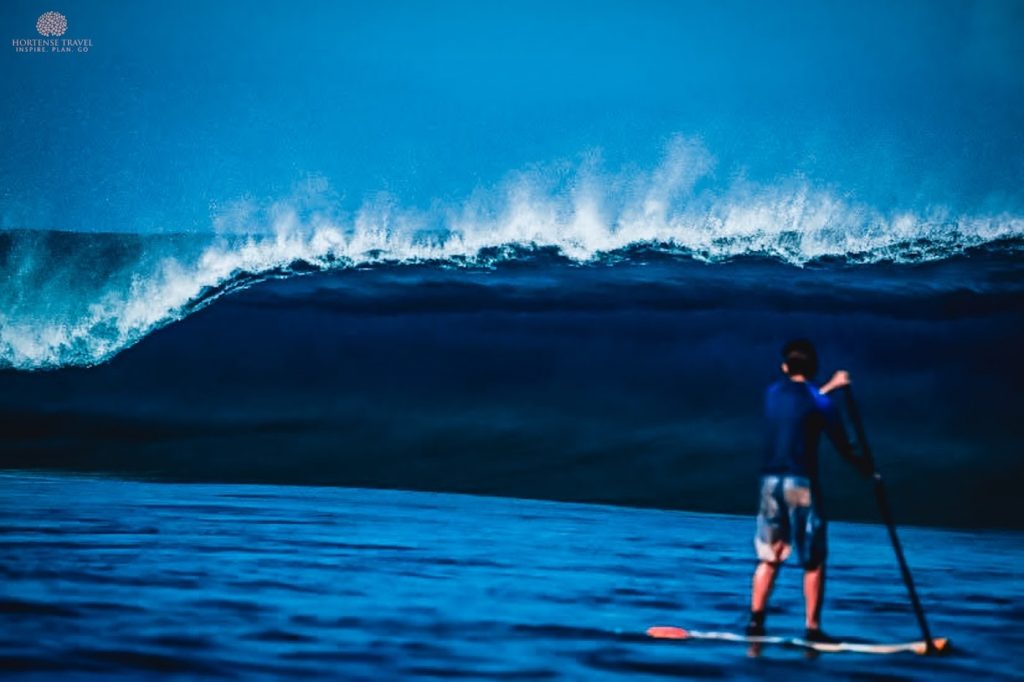 9. Hanalei Bay, Kauai, Hawaii 
Hawaii is where it all began. Surf was born in one of the most beautiful places on Earth. Any of the islands will be excellent for a surf vacation. However, Kauai or the Garden Island as they call it is probably the most unspoilt. 
Hanalei bay is the spot to be as a beginner. And after a tiring sup surf session, you can lie on the white sand and enjoy the pristine scenery where the mountains meet the beach.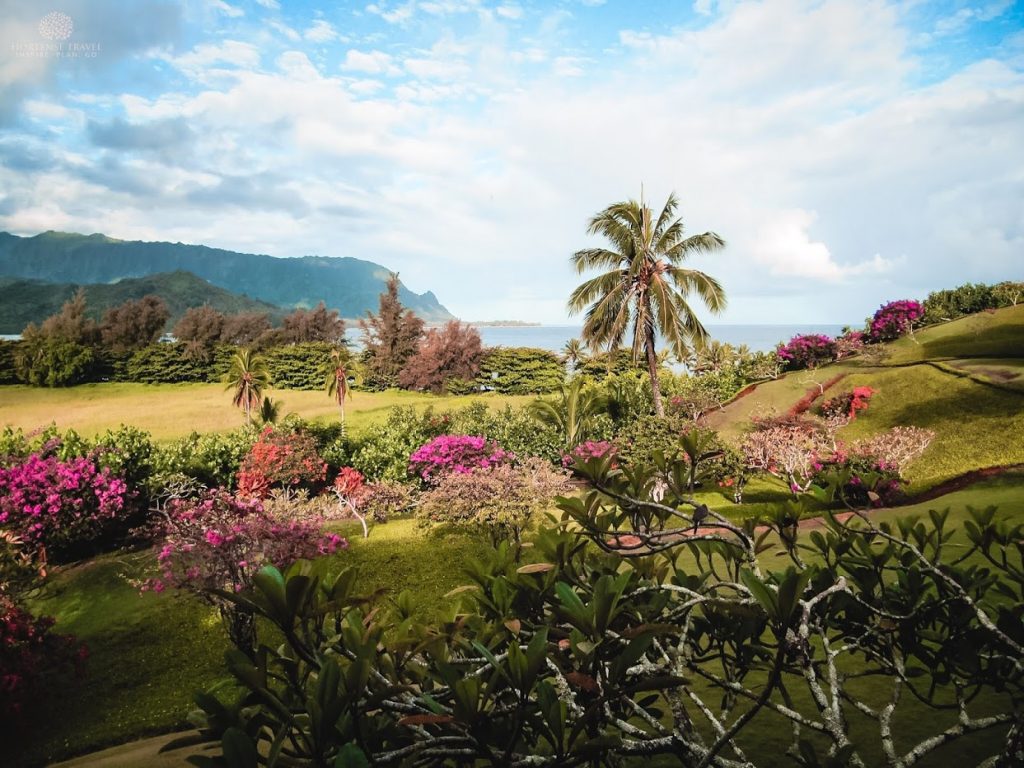 Check out this Kauai surf guide for more useful tips. 
This video is the perfect inspiration for sup surfers and long borders.

Where to stay
Hanalei Colony Resort 5* right on the beach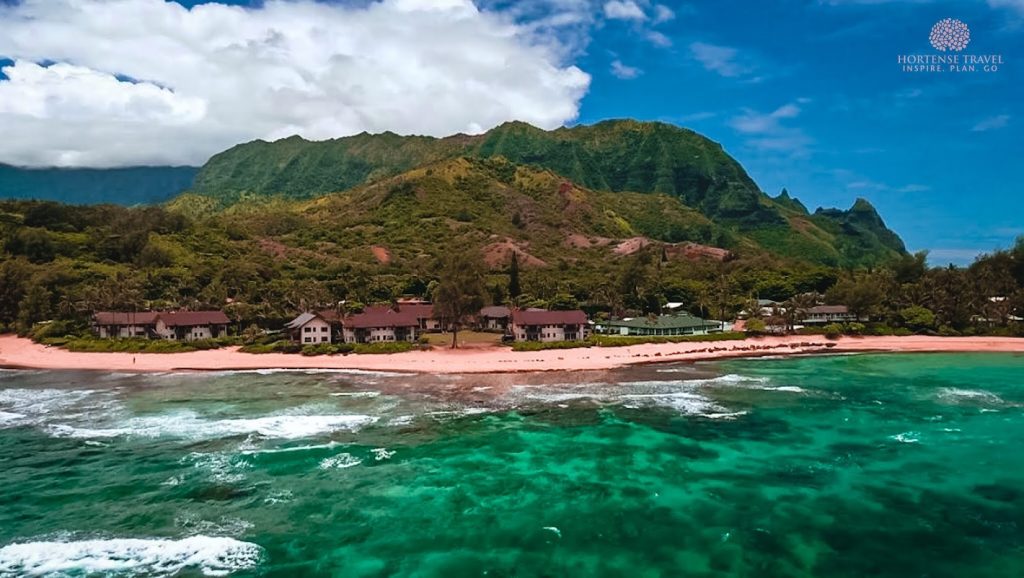 10. Chicama, Peru 
When I watch videos of Chicama on youtube I wonder if it really exists. It's known as the longest left on the Planet which is the perfect direction for goofy surfers like me (surfing with the right leg forward). 
Chicama is very different from the other destinations because of its lunar appearance versus the lush green paradise the other destinations are. I think this adds some mistiming to this Peruvian break. Although a world-renown surf breaks it's not the heaviest so even beginner-intermediates can enjoy their time there. Combine it with a few day's stay at the capital of Lima – known for its excellent food and even a Machu Picchu adventure for the perfectly rounded trip of culture, history, and outdoors.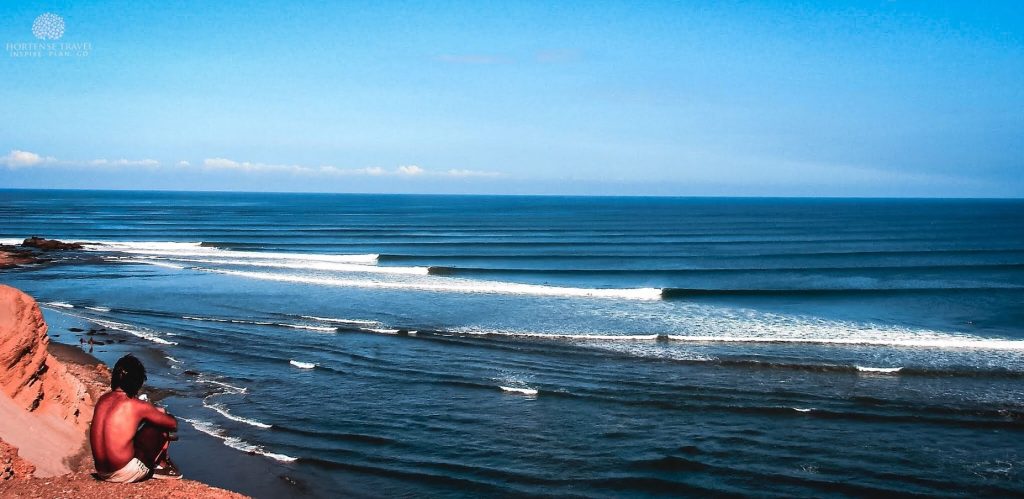 Where to stay?
The place to be is Chicama Boutique Hotel. It's right in front of the surf break.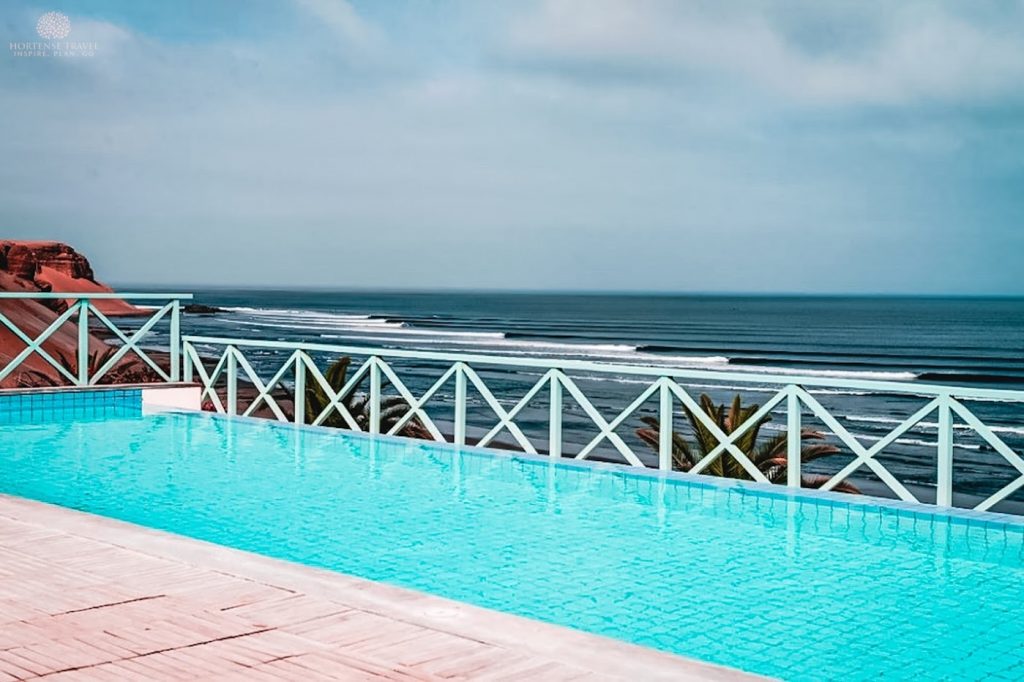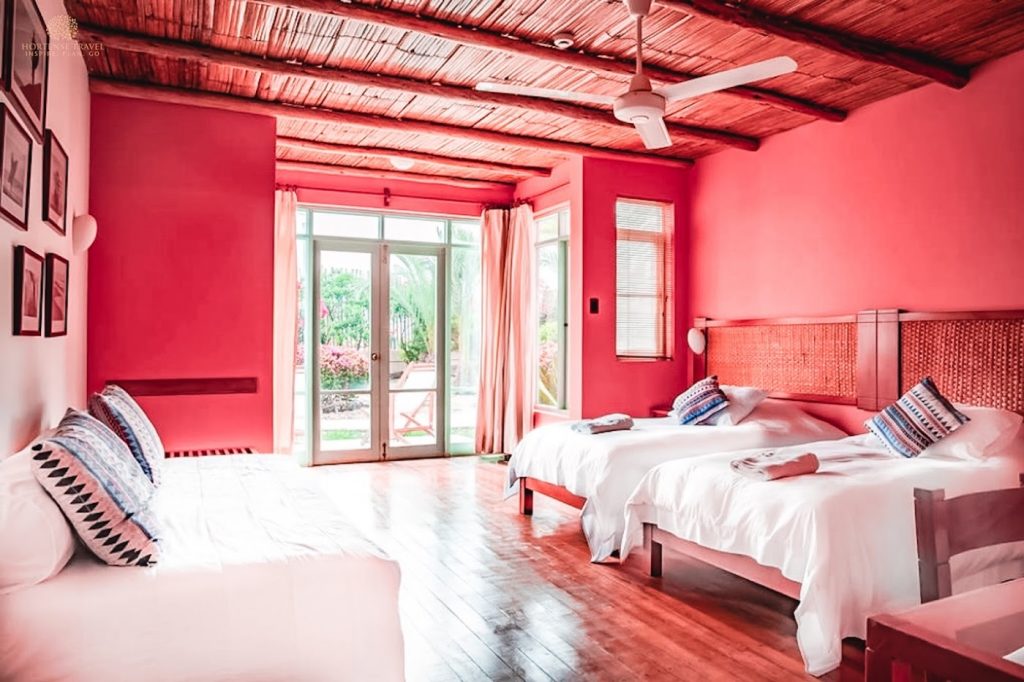 Once we can travel freely again it'll be easier and more enjoyable to visit all these places. However, if you live close to any of the destinations or have easy access I urge you to travel. You might find it contradictory. But if you take all necessary precautions it's maybe safer to travel now than it has ever been. I mean how many times have you traveled in Winter before just to catch a nasty cold or seasonal flu? Meanwhile, the communities around the world need us more than ever. Surfing is outdoors which makes it some of the safest activities for your next trip. Take advantage. And if you need any help planning your trip don't hesitate to get in touch.