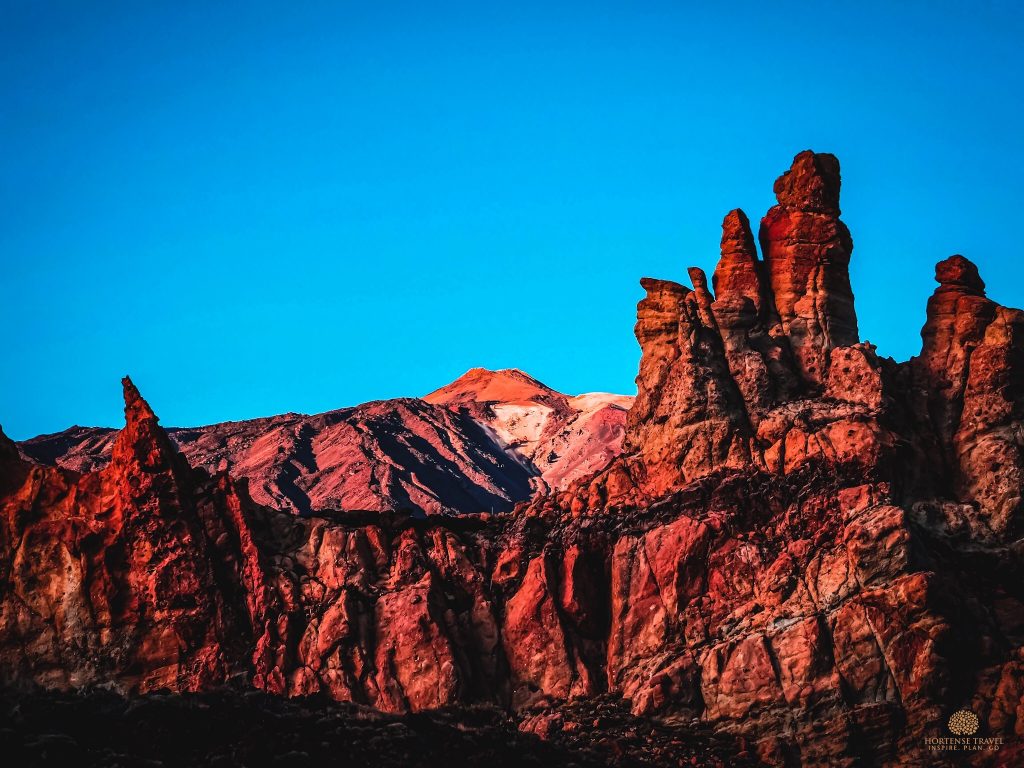 Escaping the crowds has been an important part of my travel style and trip planning for a while. And with the current events and crowds getting bigger at famous destinations, finding off the beaten path places to travel to is becoming more and more important.
I have always been someone seeking roads less traveled or strictly visiting in low and shoulder season any place that could have the possibility of crowds. Here're some of the most amazing places I've been to without crowds. 
1. The mountains and lakes of Switzerland 
If you desire to be someplace remote and surrounded by stunning beauty, do a hike in the Swiss Alps. Switzerland's nature is serene and unspoilt. The Swiss respect and treasure highly their nature and cows. They know that this will ensure quality of life to future generations and it's something we could learn from. Zermatt, for example, is car-free. Only electric service cars are allowed which makes the air even purer than it already is. People live in sync with nature rather than against it. Switzerland has an extensive public transport system which is rarely crowded and will take you to even the most remote destination in less time than a car ride. Although trains are the most common means of transport, there're local buses, too. But the highlight is the boats. For the price of a public transport ticket, you can travel between towns and enjoy the views of the Swiss fjords, pristine lakes, and sleepy villages. 
Where to stay in Zermatt: Hotel Riffelhaus 1853 – located directly in the mountains with stunning views to Zermatt, away from the town and any crowds.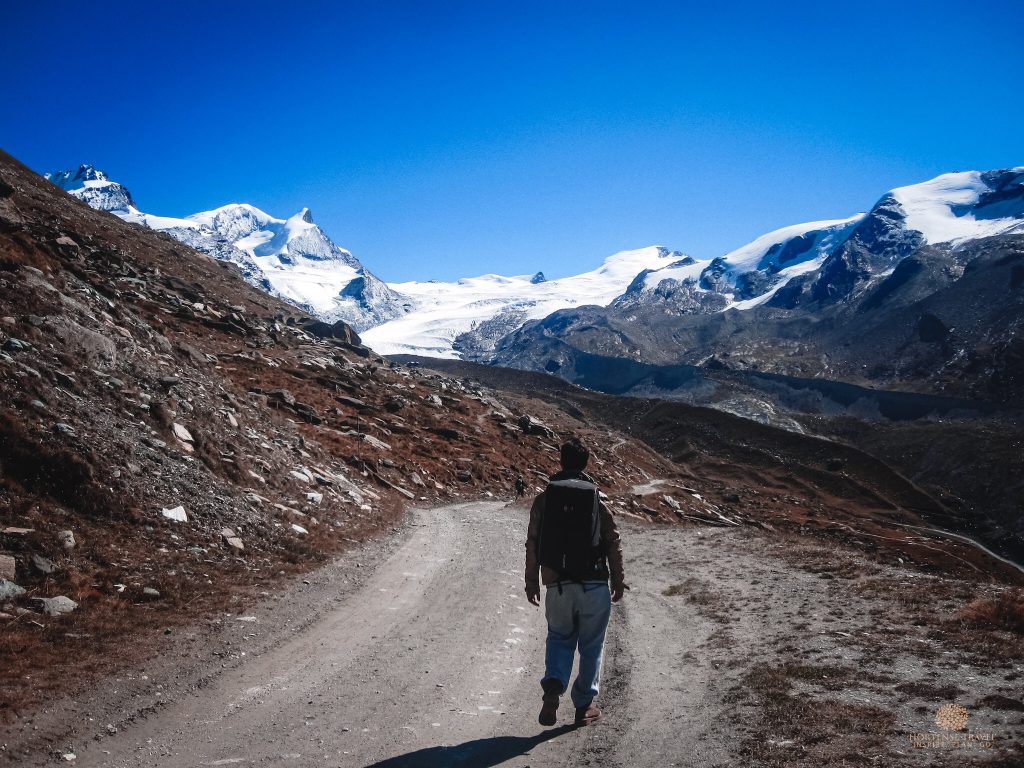 2. Samana, the Dominican Republic 
Samana is on the Atlantic ocean which makes the seas rougher and the scenery is more rugged. It's still a dream tropical destination. And there are beaches for days. Empty beaches. The next person might as well be 1 km away from you. Enjoy the smooth waves and very warm water.  And if you're full of swimming in pristine waters, the jungle is right behind the beach. Ziplining is one of the best ways to explore the lush greenery that Samana has to offer. 
Where to Stay in Samana: Sublime Samana – if you still want the resort feeling that you've been taken care of but on a more intimate and private level, this hotel is for you.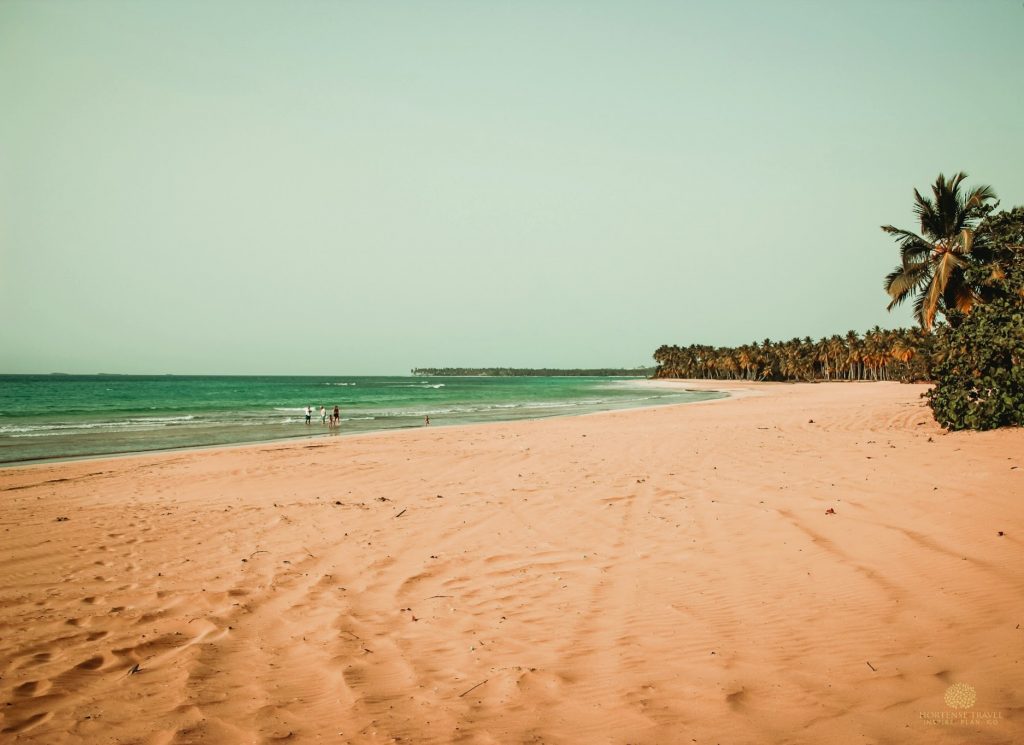 3. Chasing wildflowers in Portugal 
Late April and early May are when the wildflowers are at full bloom. You might think who wouldn't appreciate such a view? I do, too. But the only other admirers are mostly sheep. You'll find wildflowers near the coast or the center of Portugal, between villages. And just like that you can drive around your car without a direction and stop where you see beautiful scenery you'd like to take a picture of and keep it in your memories forever. 
One of my favorite places to observe wildflowers and dramatic sea scenery is Cabo Espichel, read more about it here. 
Where to stay in Arrabida, Portugal: Hotel Casa Palmela – the low key luxury of staying in a traditional wine estate in Portugal close to the ocean, mountains, and wildflowers as well.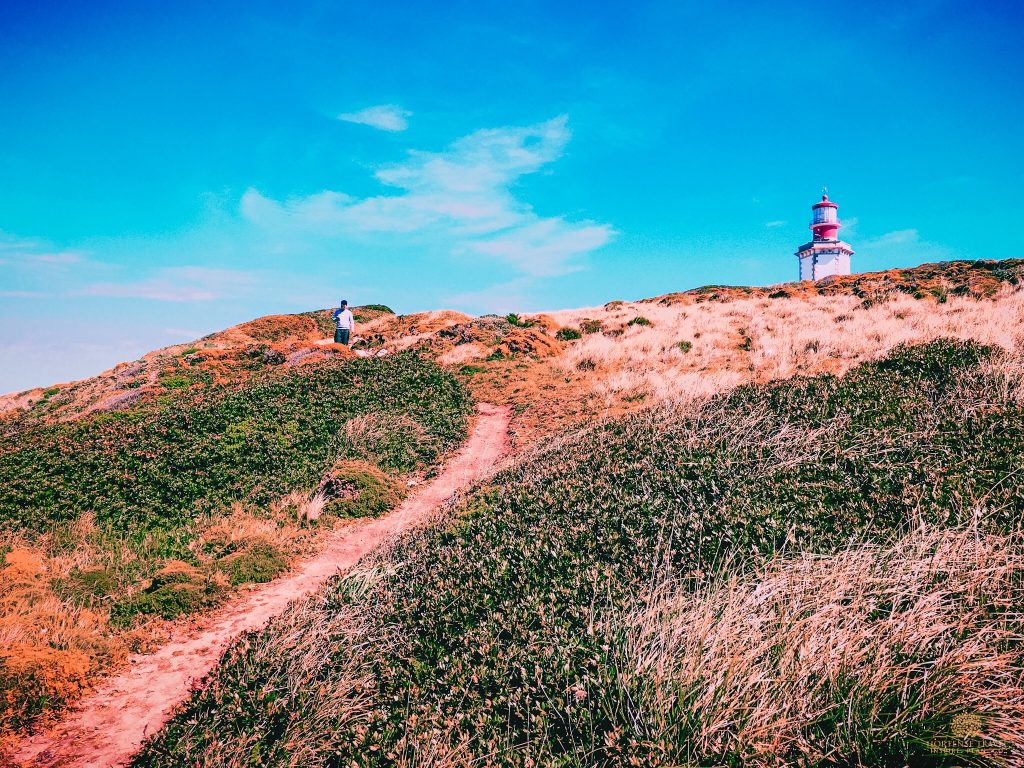 4. Geres, Portugal
If you go in the low season, you won't see any tourists in Geres. Even if you pick a rainy day, it'll just make the moments more magical. While in the sun you can enjoy the crystal clear green-blue colors of the many waterfalls. Another curious construction is the espigueiros. These structures are still used until nowadays to store crops and keep them away from rodents. Animals are also part of the normal scenery. You'll be able to see wild horses, bulls, cows, eagles, and hawks. There're also forests, rugged and windy mountains, vineyards, lakes but no people. 
Where to stay in Geres: Quinta dos Carqueijais – silence and nature await you at this luxury guest house. There are separate villas with private swimming pools and breakfast is served in your villa. You won't have to cross paths with other guests if you don't want to.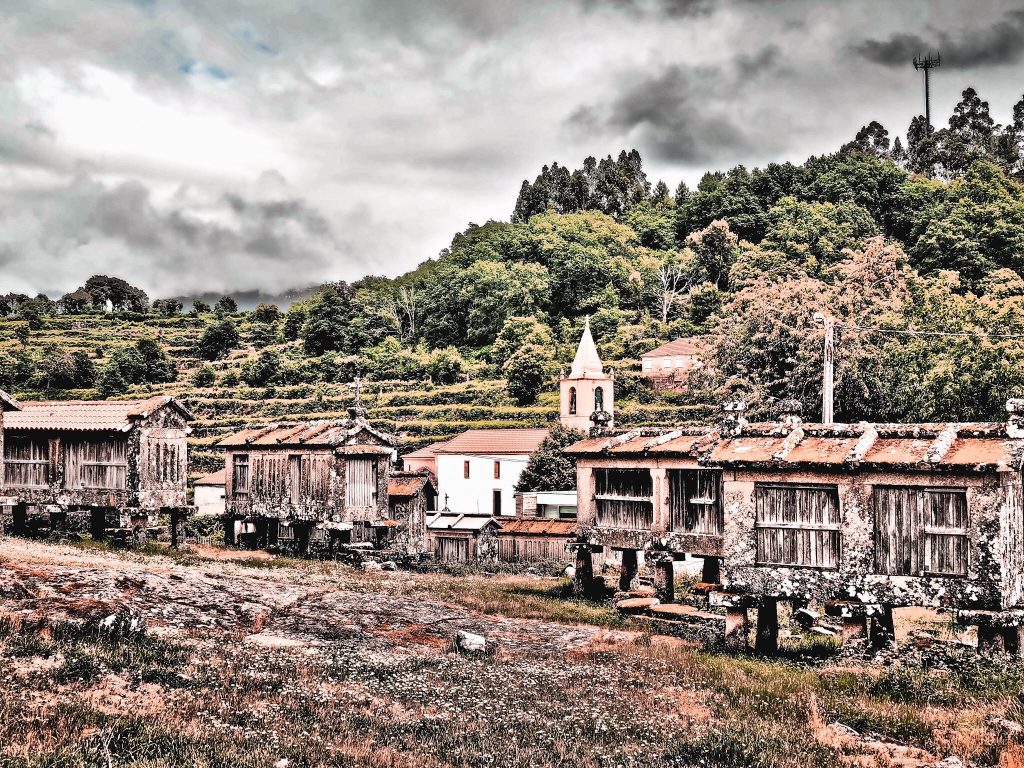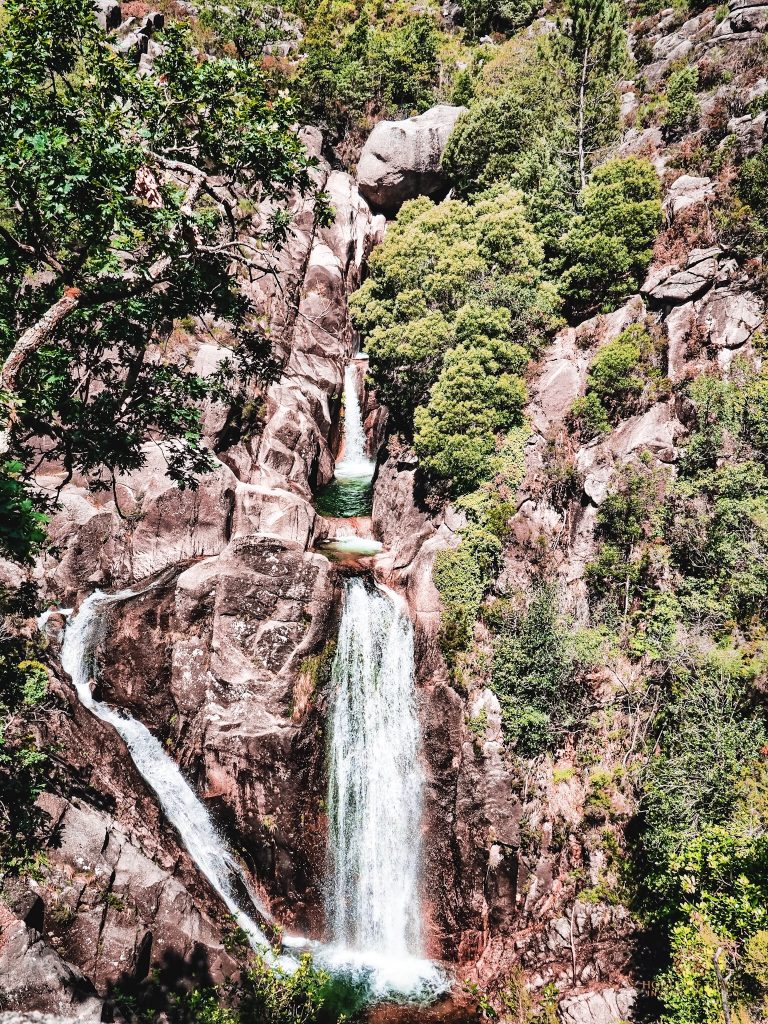 5. Douro Valley in Portugal 
The Douro is such a vast region, it runs for hundreds of kilometers. Gently rolling hills, often full of vineyards and wine estates separated kilometers away from each other. Private activities include wine tasting, boat riding, SUP, hiking, lounging in an enormous quinta (villa), and enjoying its fresh swimming pool amidst the summer heat. 
Where to stay in Douro Valley: Quinta da Côrte is the ultimate luxury away from it all. This traditional Portuguese Quinta (wine estate in this case) is tucked in the gently rolling hills of the Douro region offering grand vistas to the vines and the river.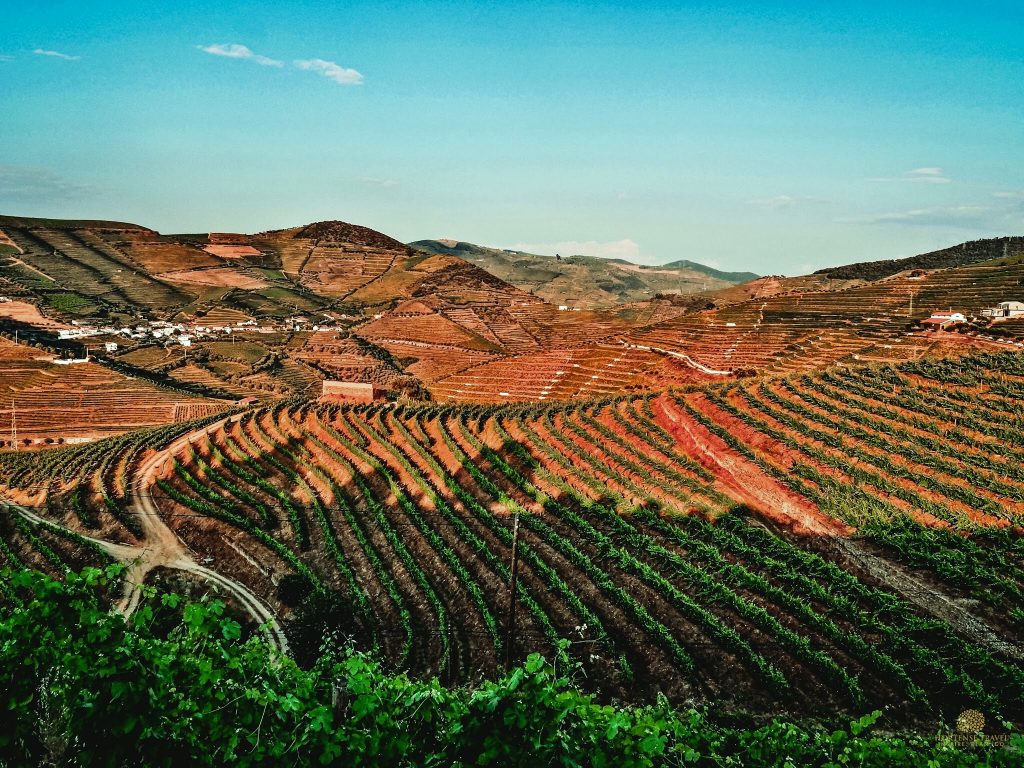 6. Bulgaria – especially the Northern mountains. 
Most of the Bulgarians will tell you about the mystics of the Southern mountains – Rodope. But I'm going to tell you about the magic of the North – Stara Planina (the old mountain). Especially the North-west where the mountains are beautiful, calm, and quiet. A pretty corner of Europe long forgotten by people. While the population in some places in the world continues to grow fast, the North-west of Bulgaria might become deserted. It's the perfect trip away from people and close to nature. 
Where to stay in the North of Bulgaria: Family Hotel Ring in Montana is a nice base to explore the region. Unfortunately, they're not luxurious estates in this part of the country despite the stunning nature. But this hotel offers a comfortable stay and great food. It's also away from the city and offers views to a pretty dam and the surrounding mountains.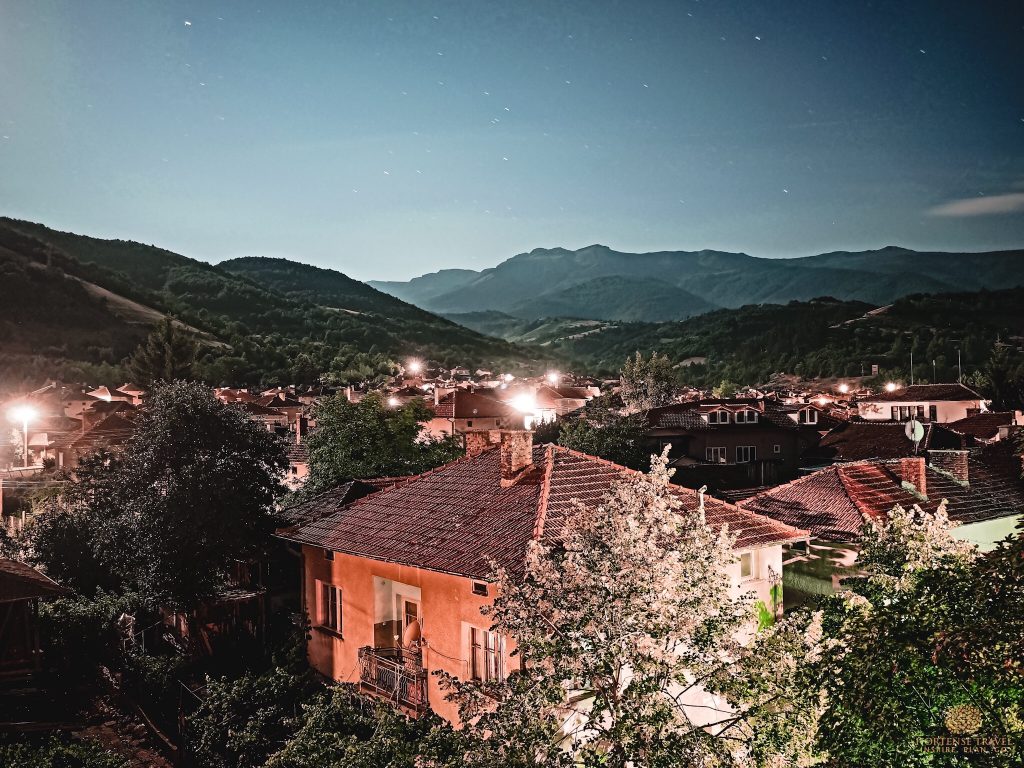 7. Remote villages of the Center of Portugal and Extremadura of Spain 
One of the hottest regions in Summer in Europe is not a very populated place. The villages there share similar medieval architecture and lack of living souls. If you visit in summer you'll find refreshing dams, rivers, and waterfalls. If you visit in Spring cherry blossoms and wildflowers await you. Winter is as calm as it gets. No crowds, but still a chance to experience culture and nature. 
Where to stay in the Center of Portugal with easy access to Spain: Casal da Serra – located on the edge of the sleepy village of Penha Garcia, this guest house offers stunning views to the surrounding landscape as well as some very nice and genuine hosts.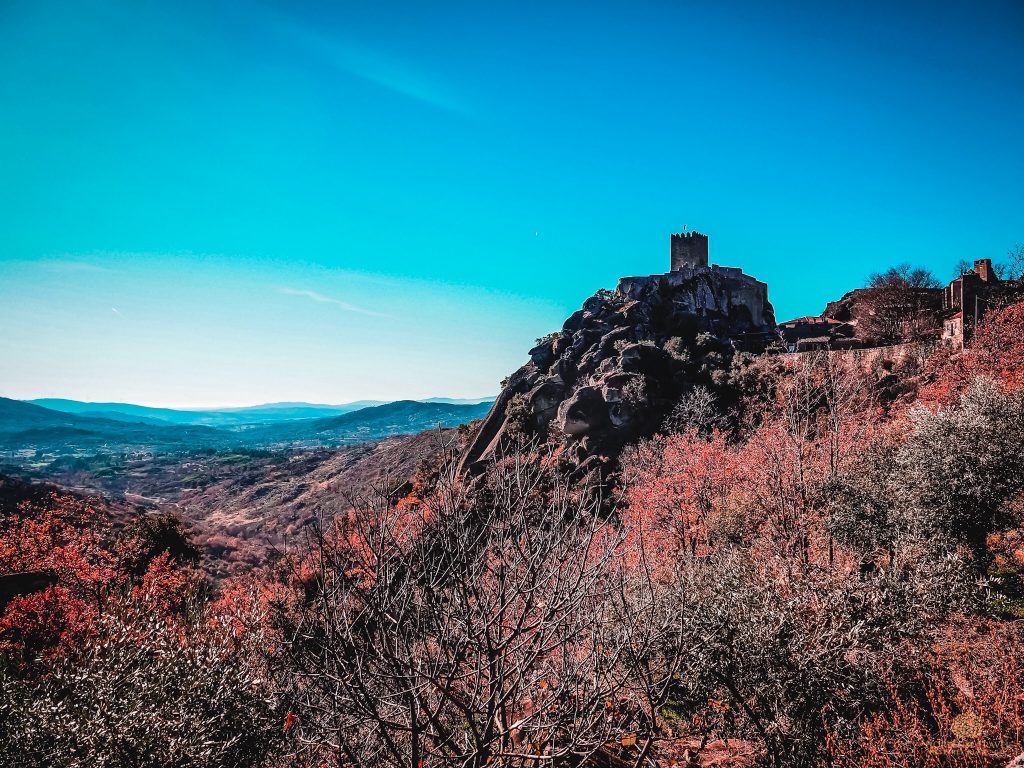 8. Madeira, Portugal 
Although Madeira has received the World's best insular destination travel award for many years it remains rugged and unspoilt at heart. Go there during Winter or Spring and enjoy numerous waterfalls on every corner of the island due to the heavier rainfall. Summer and early Autumn offer warmer ocean waters. The island is a lush green paradise, full of colorful flowers, majestic ocean views, rugged mountains, and food to die for. You can just drive around without a direction and see no people for hours to count. Or why not venture into lesser-known levada hikes in the unique laurisilva forests and immerse completely in Madeira's nature? It's a year-round destination with an extraordinary climate – never too hot, never too cold. It's like you could spend a lifetime there. 
Where to stay in Madeira: Bella Vita by OurMadeira – this villa is just stunning with a private heated swimming pool and gorgeous views to the ocean. What more do you need for a vacation away from it all?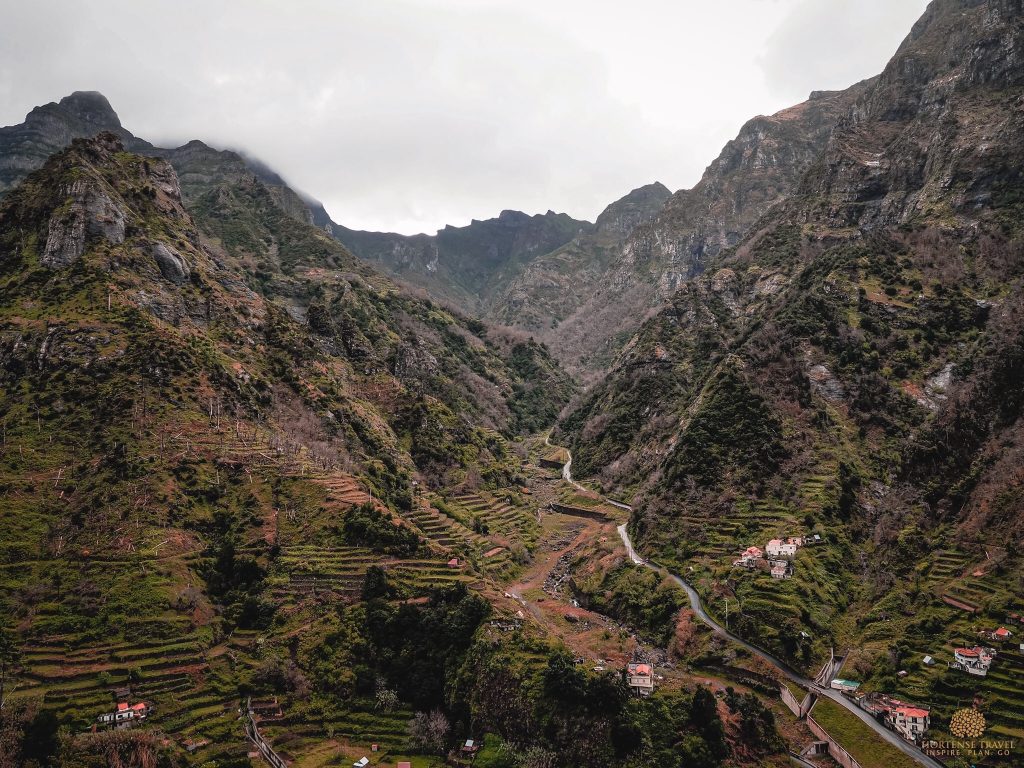 9.Tenerife, Spain 
Another island in the Atlantic ocean. Although it's quite famous with Northern Europeans in Winter and Spaniards in Summer, parts of the island remain hidden gems. You can hike through the rugged volcanic landscapes for hours and there will be no living soul (animals included). At places, the island is so deserted and the landscape is lunar-like, you might even believe you're on a different planet. Go to Anaga – the greenest part of the island also home to the ancient laurisilva forest. Hike to an otherwise inaccessible beach and you'll have it to yourself as a reward. It's a year-round destination but to avoid crowds the most don't go during school holidays. 
Where to stay in Tenerife: Villa Santa Ursula – stunning ocean views, heated swimming pool, spacious and minimalist design. Need I say more?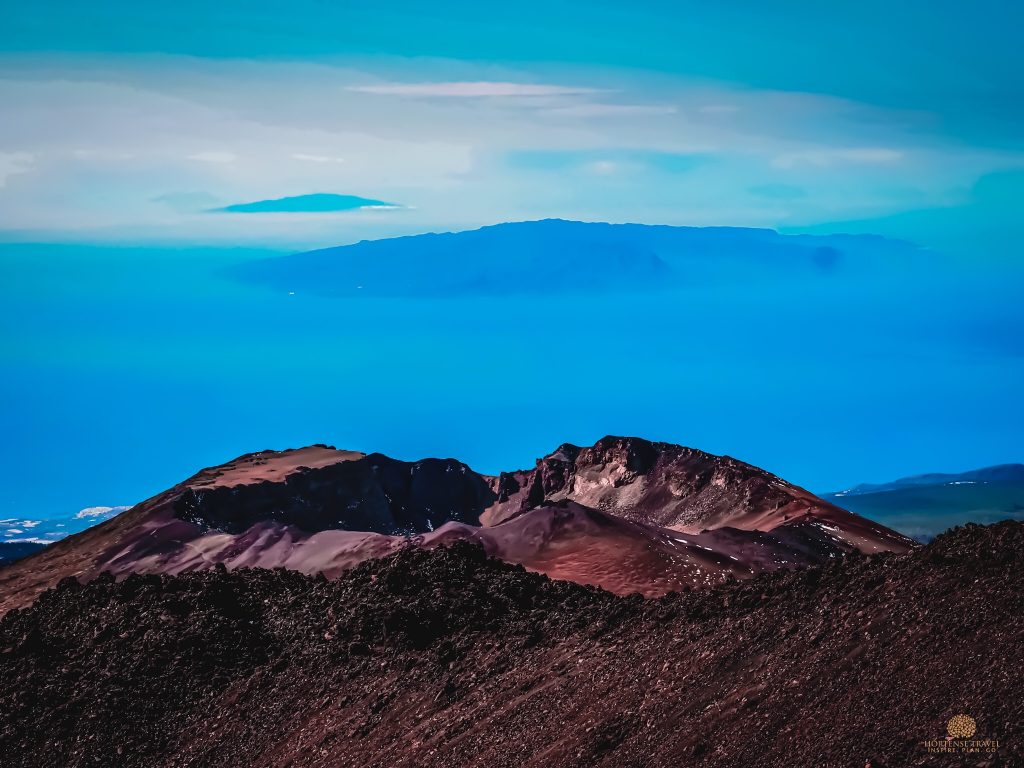 10. The Ko Chang Archipelago, Thailand
When you hear Thailand, Phuket and Samui probably pop in mind but have you heard of the Ko Chang archipelago? It's located in the Gulf of Thailand close to Cambodia. Shoulder season is the best time to visit as crowds will be thin and the weather will be sunny and crisp. Activities on the islands include snorkeling, scuba diving, dinner under the stars. Ko Chang is the biggest island, home of long pristine beaches and lush green mountains as a backdrop. Ko Mak is the smallest of the islands which gives it an intimate atmosphere. Koh Kood is paradise on Earth. The color of the water has Maldives-like quality and the island feels deserted and as calm as an island gets. 
Where to stay in Koh Kood:
No wonder the ultra-luxurious Soneva Kiri is located on the island. The hotel is completely isolated in a lush rainforest with access to a private powder white sand beach.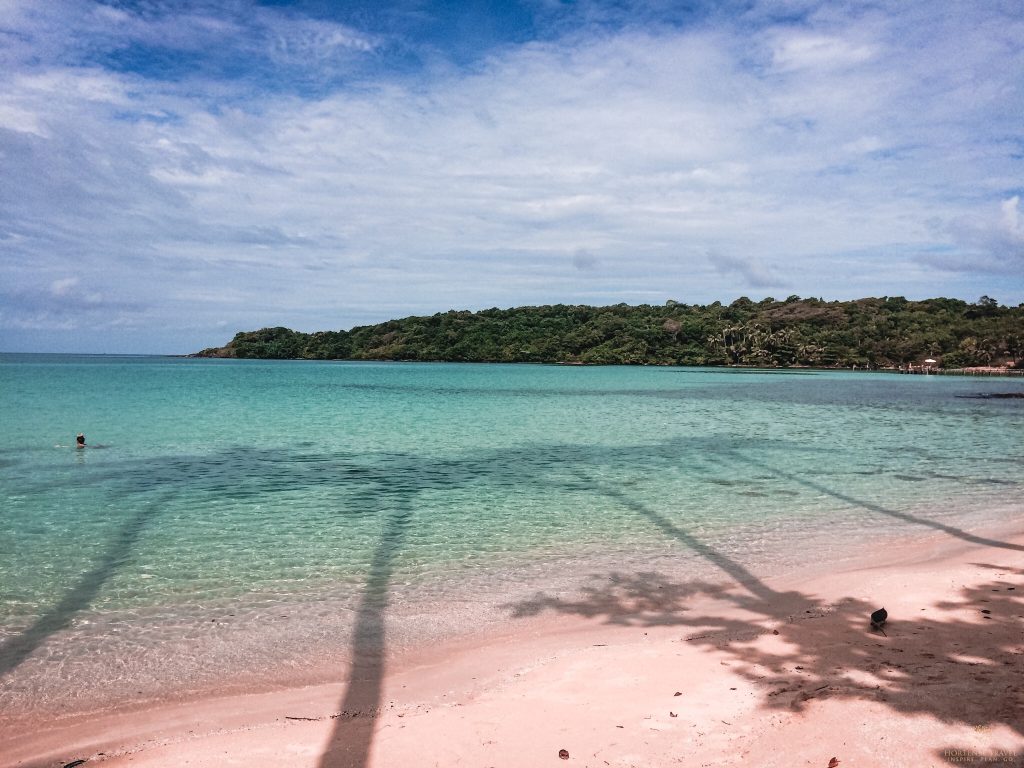 11. Remote skiing 
There're ski resorts that are crowded and others that you'll never sit on a chair lift with anyone but yourself. On the difficult ski slopes, you're alone and unbothered. This is my dream ski vacation. And there are some glacier resorts in Switzerland and Austria in Europe where this is possible. But there's also helicopter skiing which is the king of remote and adrenaline-filled activities. My dream destinations are Alaska, Iceland, and the Andes. 
Where to do remote skiing: Arctic Heli-skiing based in Iceland is a good place to start. Iceland is already rated as one of the most beautiful countries in the world. Imagine what heli-skiing with views to the Atlantic ocean there would feel like.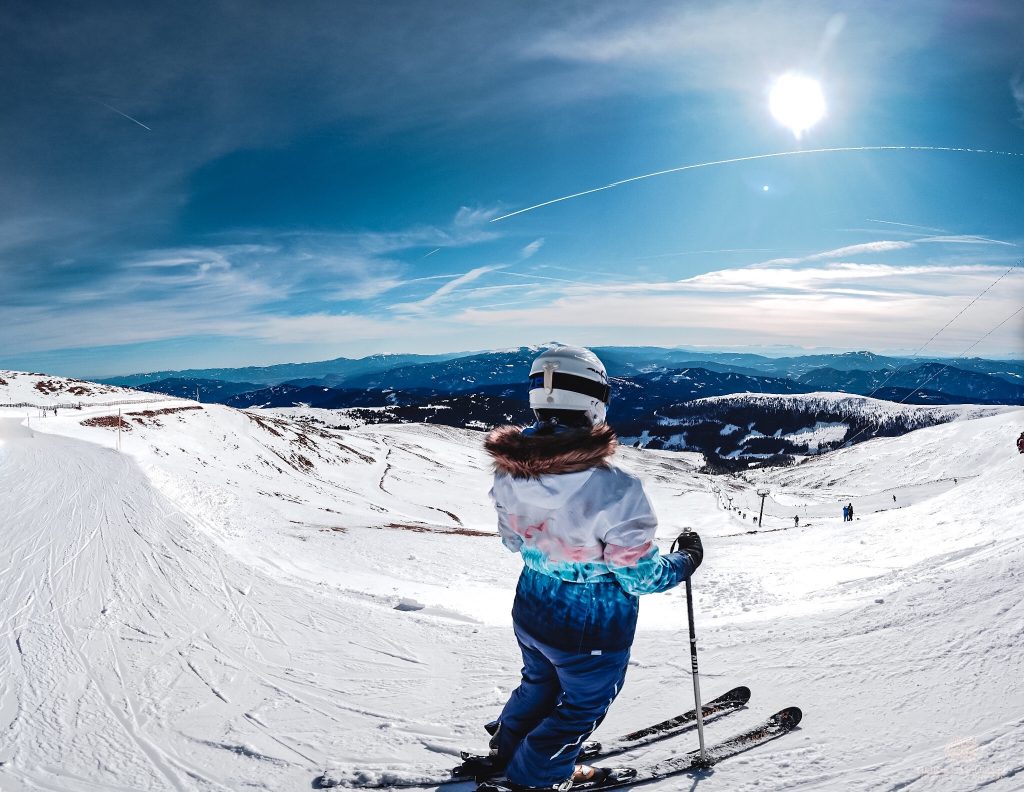 If you want to dig deeper into the crowd-free travel, at the beginning of 2020, I also wrote about 10 unusual destinations to visit this year, and here're off-the-beaten-path places in Portugal only. 
Trip organization to these non-mainstream destinations can sometimes be challenging. Why not let me help you plan an amazing trip to one of them (or more)? 
Visiting Portugal soon? Check these out: