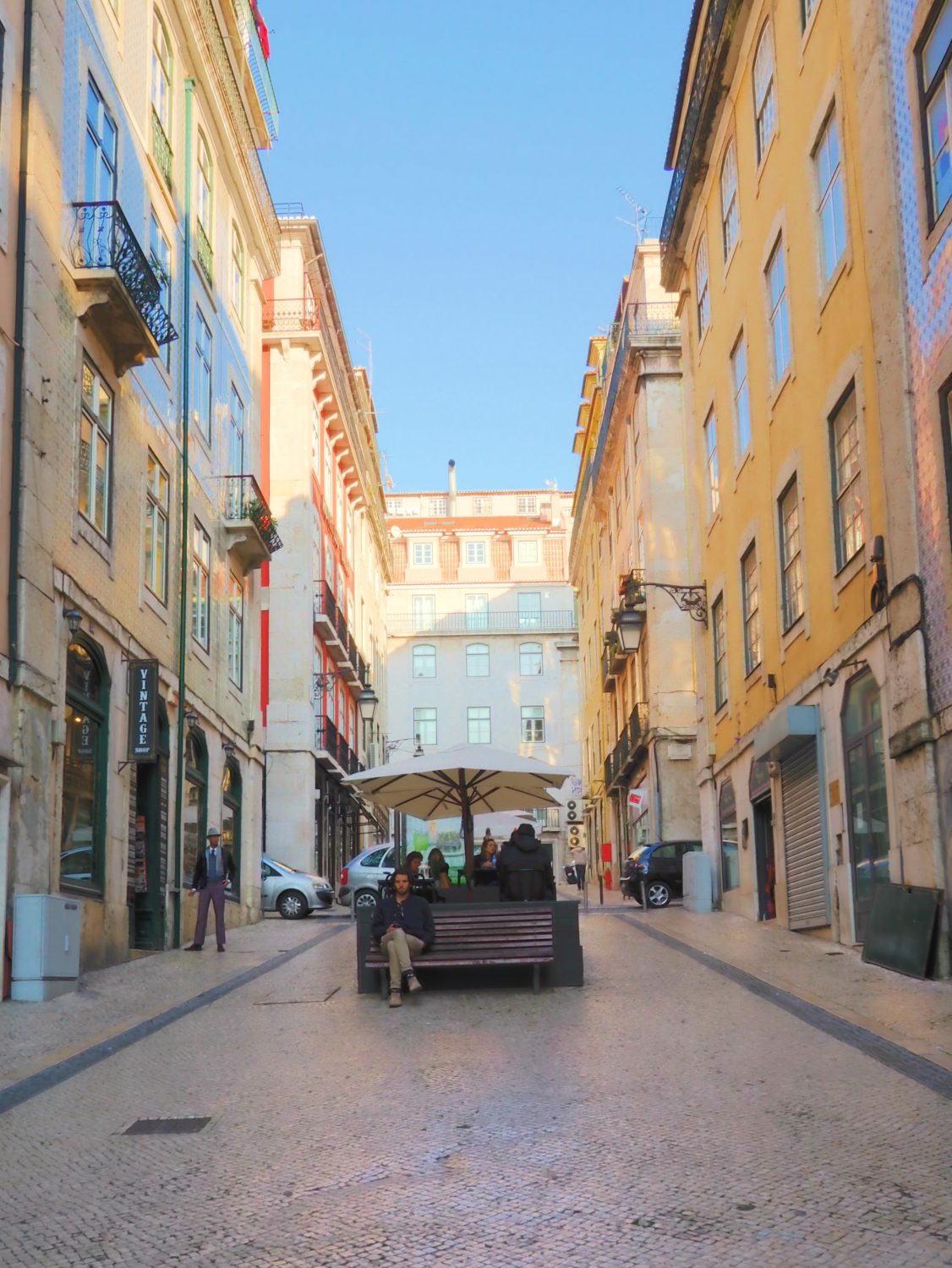 One day I was sitting at the beach on a perfect sunny day and the wind began blowing like crazy. The sand turned into food in my mouth, and I thought for a moment, who'd want to visit this place? Then I looked around and there were just a few people. Perfectly calm beach. I got up, set up my windshield and enjoyed the sunny and relaxing afternoon away from the crowds. That's the Portuguese reality and if you plan to visit, I think you should get to know it better.

I've been living in Portugal for 4 years now and I noticed quite a few things that can alienate a stranger or make him fall in love and feel at home. Let's flip the Portuguese coin 12 times.
Here, I leave you first with the good sides
There are quite a few good things about Portugal, I've chosen the best
1. The deep blue skies
Portugal is one of the sunniest countries in Europe. It receives 3300 hours of sunshine per year or 265 sunny days*. This makes it perfect to visit year round and enjoy the beautiful scenery and take amazing pictures. Also winter temperatures are high and you can travel comfortably in most of the country.
2. The ocean
You don't have to be the beach type to enjoy it. You can just sit on a lonely beach and gaze at the waves. Or go to a restaurant with ocean view and enjoy it while eating delicious food. Or just hire a convertible and drive slowly on a coastal road for salty and liberating experience.
3. The seafood plates
You can get an enormous sea food plate at some local restaurants for 45€ per person, that's nothing compared to the value you get.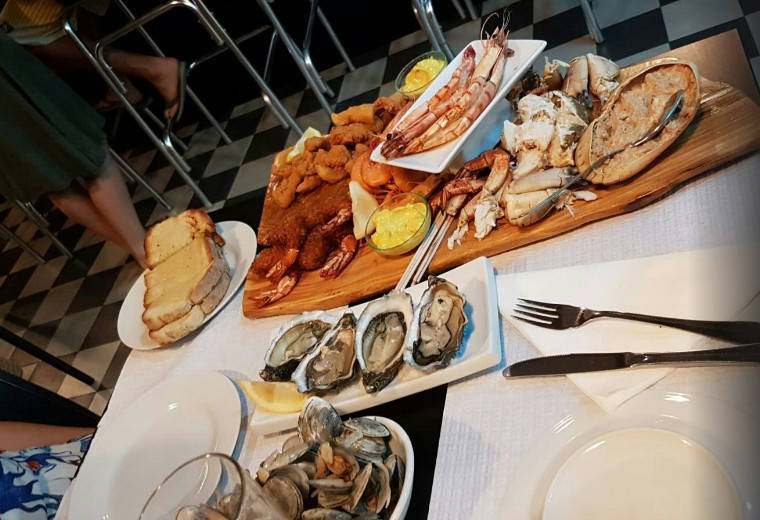 4. The wine
While in hotel school I studied thoroughly the Italian, French and Spanish wines. But after trying the Portuguese wines – forget the rest, I found real love :). The warmth of Alentejo wines, the sophisticated taste of Douro wines, the freshness of the green wine. And they don't need to be expensive to be really good. Some of the best wines I tried was in L'and Vineyards  from their own organic produce. The taste was unique. So if you are a wine lover, this hotel should be on your itinerary.
5. Lisbon at sunset, viewed from a boat on Tejo river
.
I  was offered this trip for my last birthday and after living in Lisbon for the the 4th year, I thought I couldn't feel that excitement of exploring it again, I was proved wrong. The experience is really one of a kind – feeling the wind on your face and enjoying the unique scenery. Perfect for birthdays, honeymooners or just a romantic trip. You can even go with friends and family.
6. The calmness
If you want to leave it all behind and unwind, you've come to the right place. There are so many villages and quintas where you can find peace and relax. Even for a city break Lisbon or Porto are great in that matter – I love to call them cities-villages compared to some hectic European or Asian cosmopolites, they are easygoing and relaxed. Portuguese are almost never in a hurry, too.
The bad – Every coin has its flip-side, so does Portugal.
Normally bad news are presented first, but these ones might actually turn out not so bad after all.
1
.
The rainy days
Yes, I know I said that there is much sunshine, but when it rains it's serious in Portugal. So bad that you can guilt free enjoy a day in the SPA of your hotel – heated pool, sauna, turkish bath, just let it all go. Why not even book a massage. Or just enjoy looking at the rain fall or finish that book you've begun ages ago.
2. Cold water
Sometimes even in summer, ocean water is freezing – 16C in August, that's crazy, right? Look it at the bright side though, as I do, these beaches are rarely full, so you can enjoy your day without the crowds.
3. The wind
As you probably understood from my story,  I'm not a fan of the wind here. You just sit and eat sand on the beach, and the nights can actually get really cold. Well, who cares, the only way to do surf and kitesurf is, if there is wind. And let's be honest after a hot summer day, we could use some wind to chill down while sipping a cocktail from a rooftop. Ask for the blanket though, glass of red wine will do as well.
4. Noise in the typical restaurants
When you enter the Portuguese tascas it's like you've come to a party. Noise, laughs, loud screams, it can be pretty fun if you are with friends tough. It's an authentic experience, just be prepared for what's coming. Normally, food at these places is simple and delicious, so it's worth it.
5. Too many hills everywhere
From cities to villages – Portugal is very hilly. It can be tough to explore on foot. But look it at the bright side – normally on vacations people get fat, you on the other side will come home with some kilograms lost in translation. Think of it as a treasure hunting – on each small street there is a gem waiting to be discovered – a colourful building, a flower-covered veranda, a cute cat, a richly decorated church.
6. Too many napkins
You need to use too many napkins while eating the seafood plate. I mean you eat most of it with hands. And the shelves left, not a pretty picture. But so delicious, I think you'll be able to handle that.
As my productivity class teacher used to say, "turn your disadvantage into advantage". So did I here in this article. I can't imagine the real Portugal without any of its sides, it just won't be itself anymore. I've already embraced it.
How about you? How do you feel about visiting Portugal now? Which is your favorite side of the coin? Can you add some other side? Leave a comment and me know.