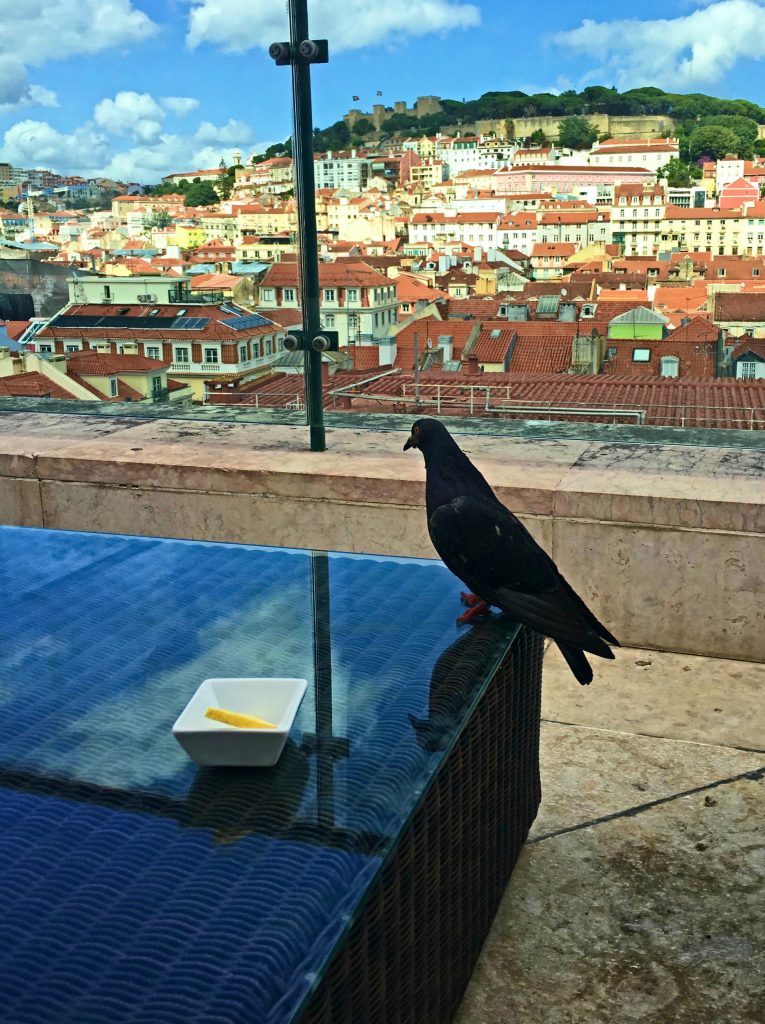 There's just so much that you can visit in Lisbon. It might not be a big metropolis, but it has a variety of places to offer to the traveler. I've picked 14 cool things to do in Lisbon for you so that you can add them to your first visit to the city of light.
1. Visit Praça do Comércio
Situated right next to the river, this is one of the most iconic places in Lisbon. The locals call it Terreiro do Paço ( Palace Yard) because it was the location of the Paços da Ribeira (Royal Ribeira Palace) until it was destroyed by the great 1755 Lisbon earthquake. Afterward completely remodeled and used as a market place, from where the name comes. Enjoy a walk around the big square or take a coffee. The Arch also offers a spectacular view of the downtown.
2. Check Rossio Train Station
If you have visited Portugal you might have noticed, that the railway stations are always an architectural masterpiece. This station is built in Neo-Manueline style between 1886 and 1887 by Portuguese architect José Luís Monteiro. Take a closer look at the romantic facade or check it in the evening, when the lights make it even more impressive.
3. Ride on tram 28 (or not)
Ah, the tram.. Such a nostalgic experience! It is one of the most important symbols of the city of Lisbon. Enjoy a ride to Alfama just like in 1928, when the line was built.
Tip: In the high season it gets very crowded – take the tram either early in the morning or in late evening.
4. Get lost in Alfama
If you do not enjoy public transport so much (I know.. Always fuzzy and loud) then take a walk in Alfama. Its small romantic streets will bring you centuries ago, away from the whole tourist Lisbon. They say the best way to explore Alfama is to get lost there, so be sure to follow that saying – you won't be disappointed.   
5. Gaze at 25 of April Bridge
The first time I saw the bridge it reminded me of that in San Francisco. This is not a coincidence – it was actually built by an American company, which constructed San Francisco–Oakland Bay Bridge. I recommend taking a look at the bridge at sunset or in the evening when the lights go on. A perfect location would be Rio Maravilha at LX factory bar.
6. Go to a viewpoint
Lisbon's superb natural setting, spread across seven hills facing the Tagus River, offers a network of terraces from which to contemplate the beauty of the city. Called "miradouros" or viewpoints, they're usually located at the highest points of each hill, and all have spaces to sit and rest. Some even have cafes serving snacks and light refreshments.
7. Chill on a Rooftop bar
After a long day of walking around, the best thing to do is enjoy a cocktail or sparkly green wine. Why not with a perfect view of the city? Lisbon has a lot of rooftop bars, offering stunning views of different parts of the city.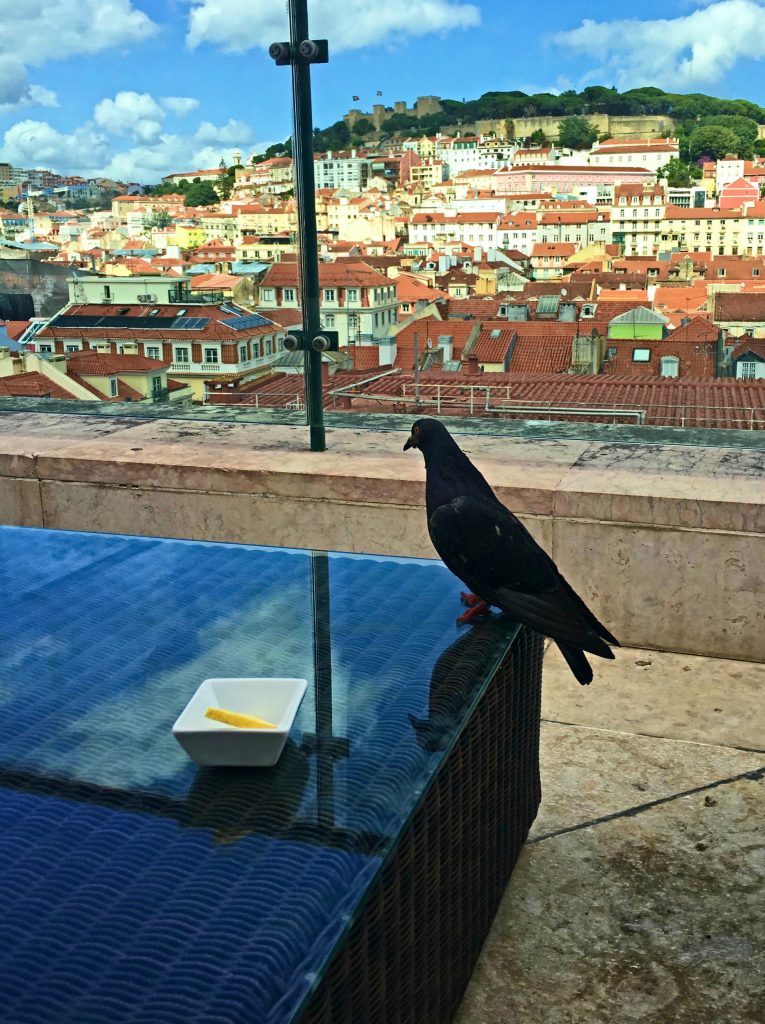 8. Have fun at the Pink Street
Apart from the fact, that the street is painted in pink, it is the epicenter of the bohemian night and home to a variety of unique and unusual places where you can watch a burlesque show, drink a cocktail, eat some Portuguese tapas between drinks or watch a live concert, so don't miss it even if you are not the "party" guys.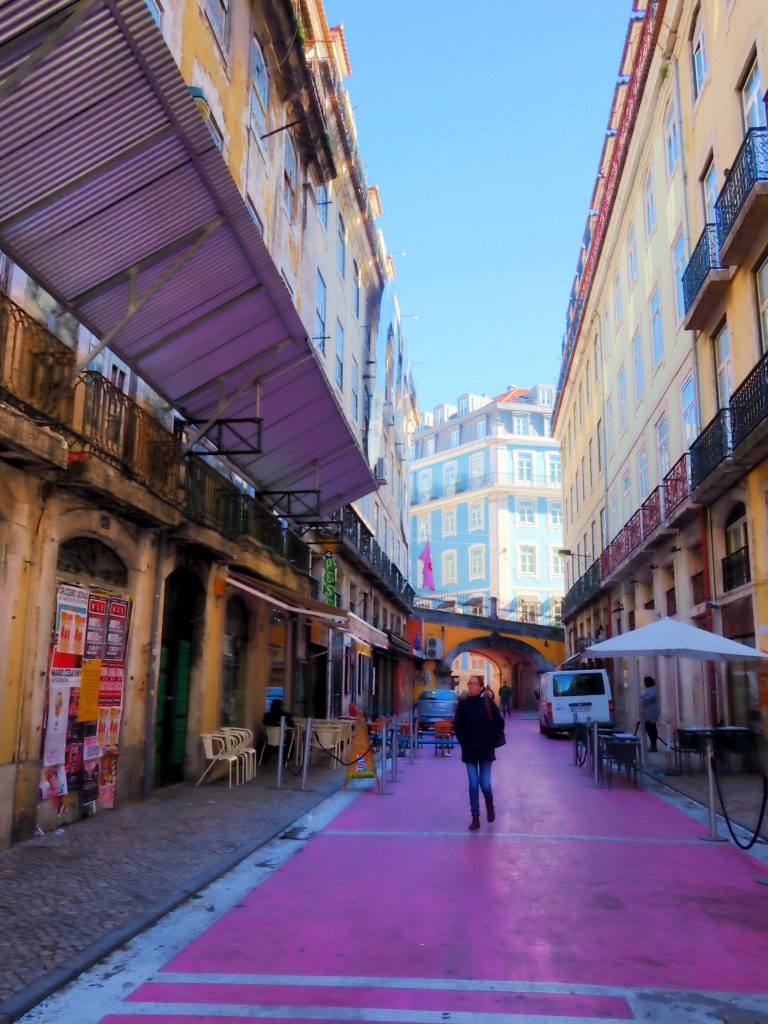 9. Go to Feira da Ladra
The Feira da Ladra or 'thieves market' lies in the shadow of the impressive Santa Engracia Church. It is a small representation of Portugal – diversity everywhere. From old taping machines to plush toys, there is something for everyone. Just walk around and find your object and don't worry, because of the market's name, it is absolutely safe.
10. Listen to Fado
There is nothing more Portuguese than the melancholy, profound fado singing which was born in a tavern in the Alfama neighborhood. This was in the 19th century, and the notes imbued with nostalgia and heartache of music that is all about hopeless love and longing have become one of the icons of Portugal. Currently, fado remains inseparable from the essence of Alfama and it is here, among the alleyways, cobbled pavements, and decaying Moorish houses, that you can find the best places to hear it.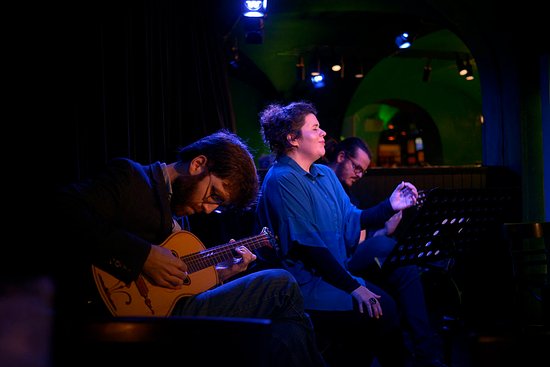 11. Visit Belém
Belem blossomed as Portugal's king, Manuel I, ordered the construction of the vast Mosteiro (monastery) dos Jerónimos and the Torre de Belém. Fortunately, these both survived the great earthquake of 1755 and today are two of the most cherished historic buildings in the country; both are UNESCO World Heritage Sites. Also here is the impressive Padrão dos Descobrimentos, a contemporary monument to the Golden Age of Discovery that soars over the riverfront. There are more things that you can do or visit in Belem and if you only have a few days this 3 days in Lisbon mini-guide will be very useful. 
12. Eat Pastel de Nata at Pastelaria de Belém
You haven't tasted Portugal if you didn't try Pastel de Nata. These sweet tarts were originally created at Pastelaria de Belem, which is right next to the monastery. Tip: Don't wait at the queue in front, they are usually to take away. Instead, find a nice spot in one of the many rooms and enjoy a tart with a coffee.
13. Shop at Principe Real
Tired of all the normal street brands or looking for a great souvenir to bring home with you, look no further than the boutique shops of Principe Real. If you're more into nature, just go to the botanical garden and you'll be amazed by the beauty and variety of plants it offers to the visitor.
14. Visit Sintra
If you've spent some time exploring the city and are ready to see some of the surrounding areas, take a day trip to nearby Sintra, just 40 minutes away by train. A paradise hidden up in the mountains, this special place has incredibly unique and diverse castles and majestic gardens.
The one you cannot miss is Pena Palace. By far one of the most unique palaces in all of Portugal (if not the world) this incredibly eclectic castle is the highlight of your trip to Sintra, so be sure to set aside the most amount of time for exploring. Built by an artistic king with an eye for the extravagant, each section of the palace is different from the rest. The interior staterooms are lavishly designed, and the views you'll get from each vantage point are stunning. If you have some time, stroll around the lush gardens for more great photos.
If you can't get enough of things to do in Lisbon, here're 25 more for you.
Visiting Lisbon or Portugal soon? Check these out: