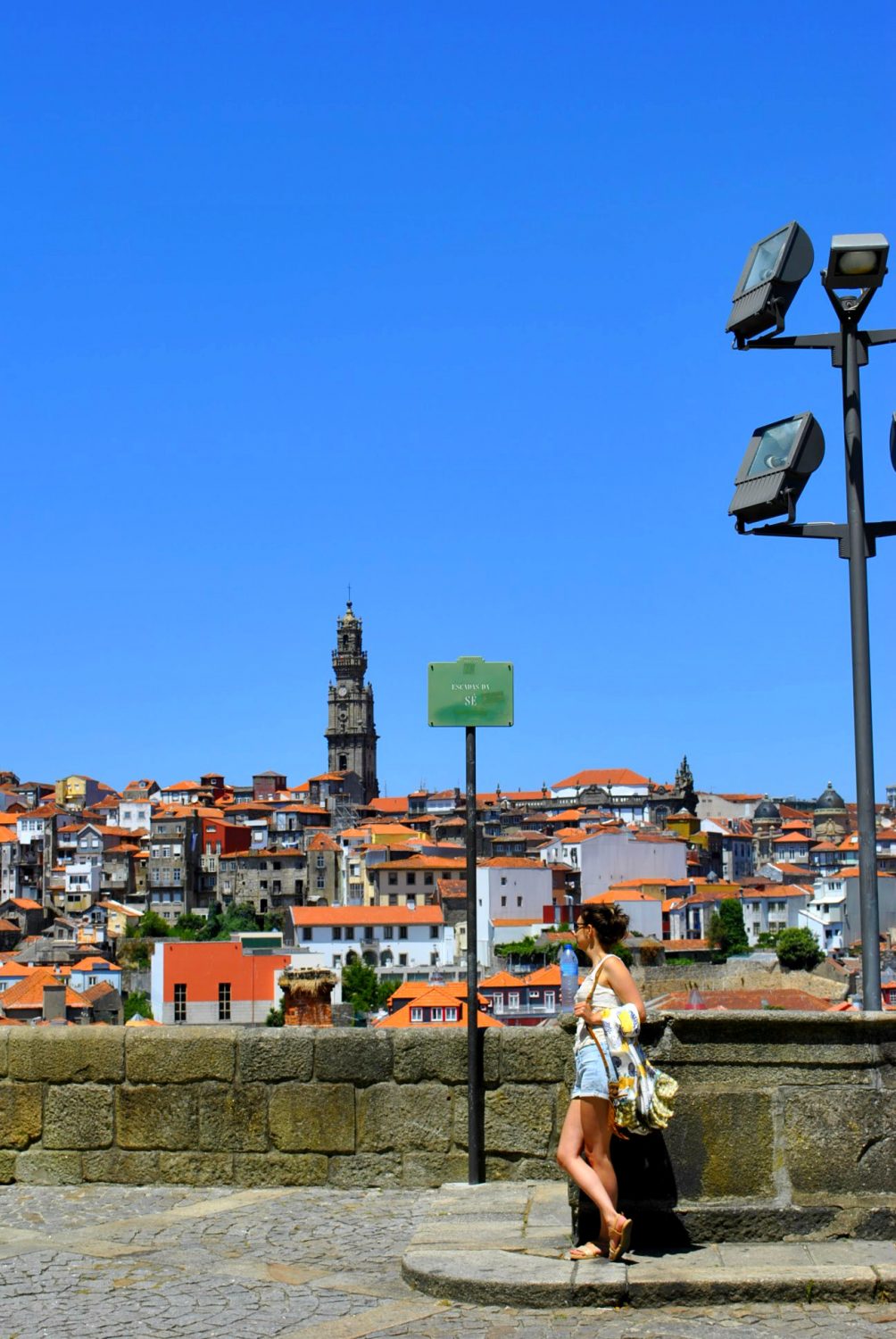 Porto is not a big metropolis, but for its tiny size, it has so much to offer. From its old medieval quarter to unique modern architecture, you won't be disappointed.
The city also won the award of "The Best European Destination of 2017" on the website "European best Destinations".
Probably Porto's most well-known landmark is the metal arch bridge of Dom Luis I, which was built by Théophile Seyrig who worked with Gustave Eiffel. Eiffel himself has built another bridge that I'll reveal at the end of the article, so stay tuned.
But Porto has a lot more to offer to the traveler. I've chosen my favorite 16 things to do and places to visit in Porto.
1. Torre dos Clérigos
The tower is a part of the Clérigos baroque church, dating from the mid-18th century. It's a bit like a symbol of Porto because it can be seen from almost everywhere in the city.  It was designed by Nicolau Nasoni, an Italian architect who left his mark on many monuments around Porto and the North of Portugal. Nasoni himself was buried there in a small chapel.
2. Estção do São Bento – São Bento Station
Together with Rossio in Lisbon, São Bento is one of the most beautiful train stations in Portugal. What makes it exceptional is its entrance hall with more than 550 square meters of tiles that tell parts of  Portugal's past  – its royalty, wars, and transportation. Many projects were submitted, but the one that you see now is from the Portuguese painter Jorge Colaço. The tiles themselves were produced by Fábrica Cerâmica Lusitana. The most impressive stories they depict are Battle of Valdevez (1140) and the Conquest of Ceuta (1415).
This is not the only impressive railway station in Portugal, Lisbon has it's own.
3. Praça da Liberdade – The Liberty Square
Remember the time when there were no cell phones and you had to arrange an hour and a place to meet? Well, Praça da Liberdade was the meeting point of the past, and most probably of the present. It was frequented by all classes of people, but the main crowd was politicians, writers, and artists. It was the place where the first rebellion against the rule of the royal family took place on January 31st, 1891. Although it was unsuccessful, it was the first real threat of the Portuguese Monarchy and just a sign of what was to happen almost two decades later on the 5th of October 1910, when a coup took place and finished with the monarchy for good.
4. Avenida dos Aliados
Avenida dos Aliados or Avenue of Allies received its name from the alliance between Portugal and England in the 14th century. The buildings, that nowadays are mainly banks and hotels, feature beautiful Art Deco and Art Nouveau facades.
5. Mercado Ferreira Borges
The building represents the iron architecture of Porto. It was built in 1885 to replace the old riverside market. Although it did function as one for a while, now it has a bar, a restaurant, and a club, plus it hosts various events and markets throughout the year. Great views and opportunities for city and architecture photography enthusiasts.
6. Igreja do Carmo and Igreja dos Carmelitas Descalços
These two churches feature beautiful tile facades which make them worth the visit. Plus they are just next to the University of Porto if you are interested in seeing some students.
7. Livraria Lello – Lello Book Store
The Lello bookstore is known as the place where J.K. Rowling got her inspiration for creating the magical world of Harry Potter. When I first visited I was highly impressed by the beautiful and unique staircase. Now photos are forbidden and you need to pay a small entrance fee, but believe me, it's worth it.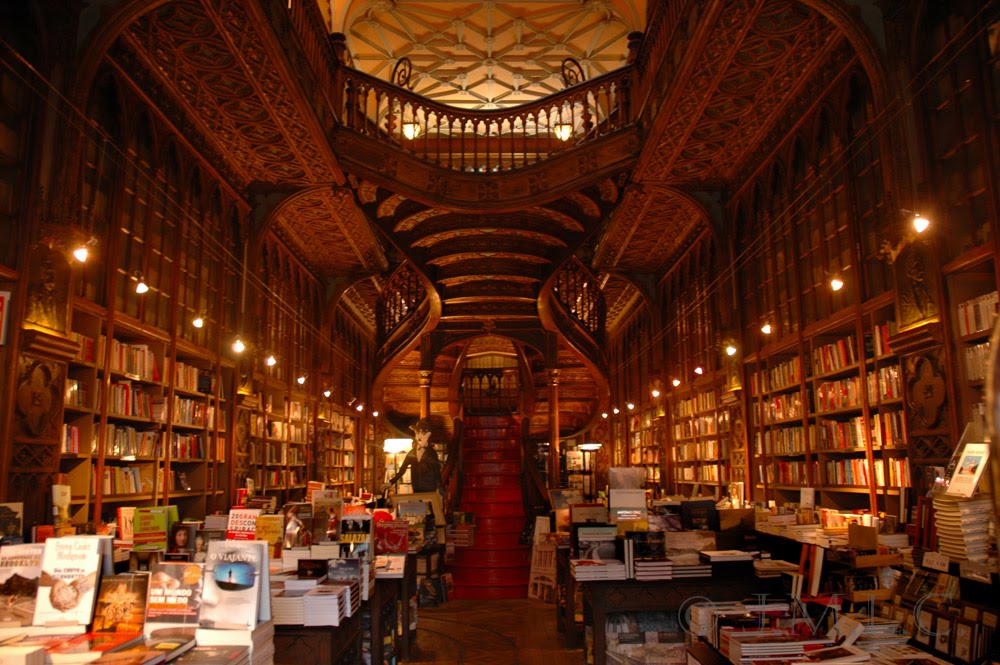 8. Majestic Cafe
Most of you, who are fans of Harry Potter, probably knew about Lello bookstore, but actually J.K. Rowling spent a lot of time in the Majestic Cafe writing her first book "Harry Potter and the Philosopher's Stone".
9. Cross The Dom Luis I bridge
Cross the bridge walking and you'll be on the other side of Douro. Gaia has to offer beautiful views of Porto riverside and some of it's best Port wine. There are a lot of restaurants and bars to enjoy local food, beer, and wine.
10. Try Port Wine from Gaia's Caves
There's nothing better to do on a hot afternoon than try some  Port wine in one of the refreshing caves in Gaia.
11. Ribeira do Porto
If you don't make it to the other side of the river, why not stay in Porto. Sit on one of the numerous tables, order a fresh beer or a glass of wine and enjoy the time passing by. After that continue uphill and get lost in the small streets behind it to experience the medieval Porto.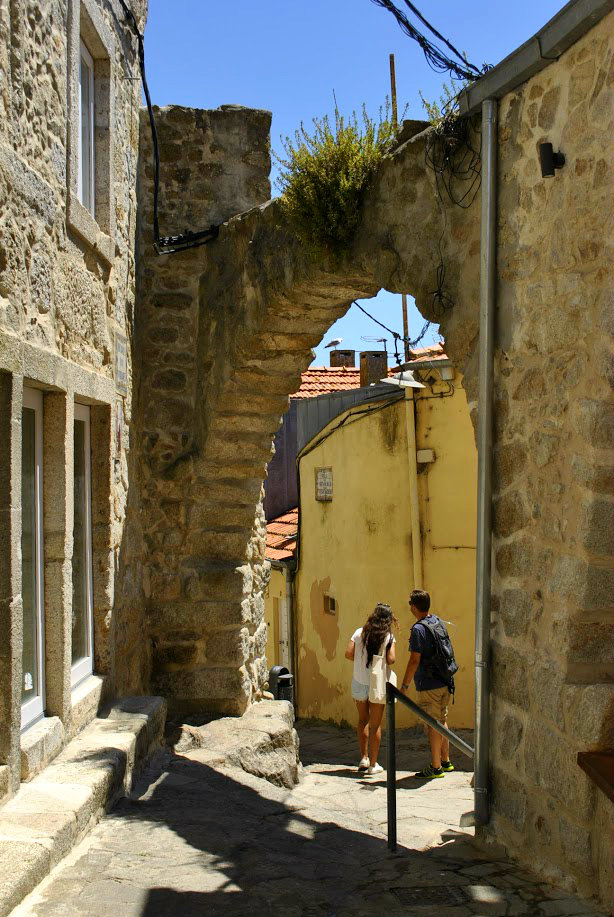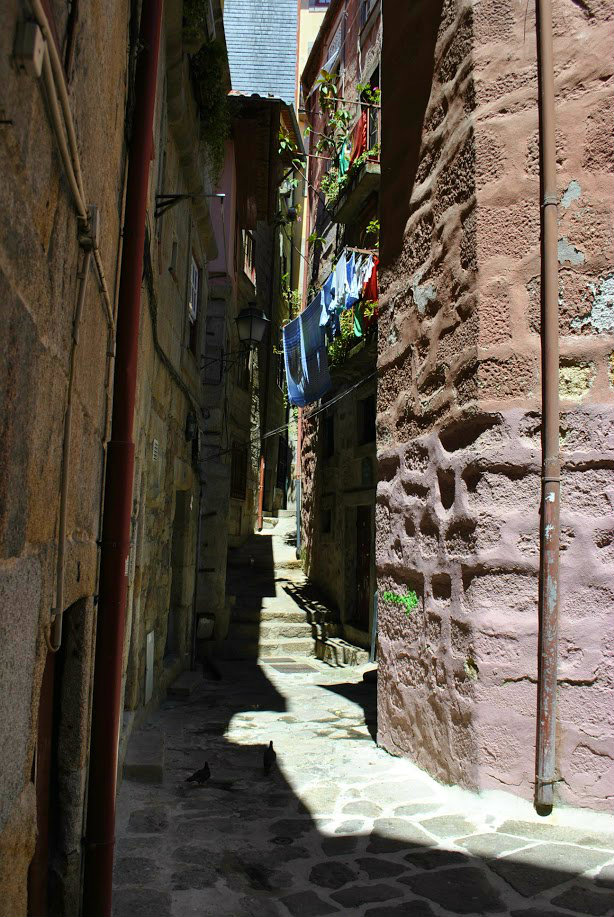 12. Cruise on Barco Rabelo
The typical Rabelo Boat used to transport Port wine barrels from Alto Douro where the vines are located to Vila Nova de Gaia, where it was stored and later exported. The boats originated in the Douro Region and have a unique design, which you won't find anywhere else in the world. If you're deading to the Douro Region or doing a day trip, check this blog post out with loads of helpful information.
13. Eat Francesinha
This is a Porto's classic sandwich, that's made of two thick pieces of toasted bread, veal or pork steak and different type of stuffed sausages, cold meats, and melted cheese. The sauce is prepared with tomato, beer and piri-piri (very small spicy red pepper). According to Portuenses' reviews, the best places to try francesinha are: Café Santiago and Yuko. Reservations are recommended. If you are interested in more traditional Portuguese dishes check this post of the blog.
14. Casa Da Música – House of Music
Compared to the rest of the Porto, its architecture is quite modern. It was designed by the Dutch architect Rem Koolhaas. It was supposed to be finished in 2001 when Porto was designated European Culture Capital, but this didn't happen until 2005. It instantly became a symbol of the city. It features the only concert hall in the world with two walls made entirely of glass.
15. Have Dinner at Galeria de Paris Bar-Restaurant
This was the first restaurant I visited in Porto. I was totally amazed by its decoration, made entirely of old toys. It's a real gallery that you could sit and watch during your dinner. But the human cognitive senses are so limited that it can be hard to understand them all. The restaurant serves regional fatty petiscos (small dishes that are to be shared) and good wine.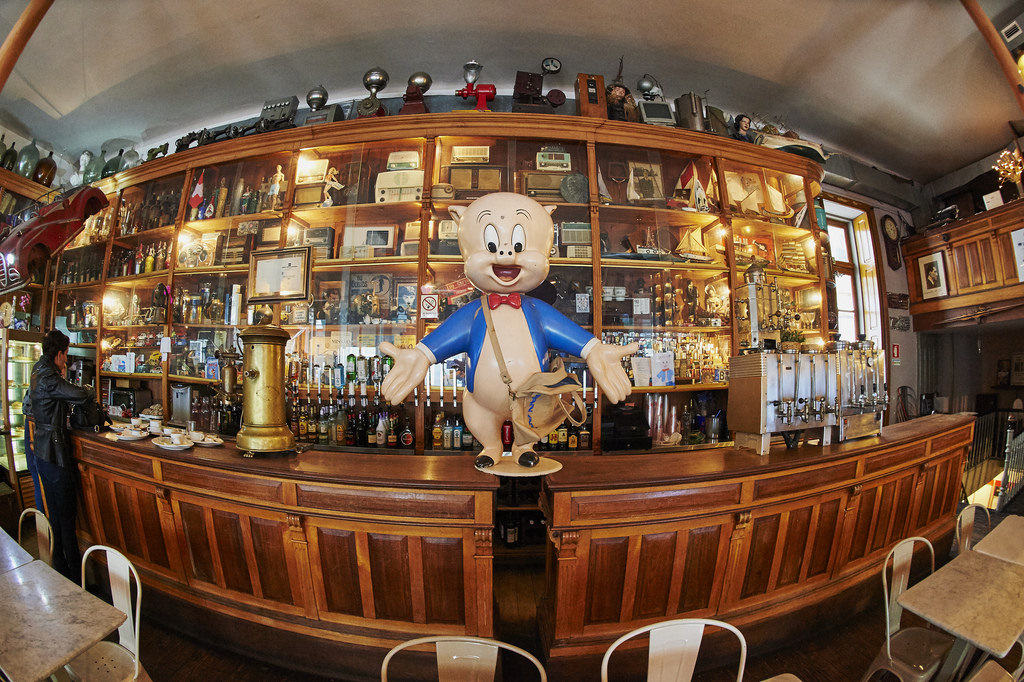 16. Muralha Fernandina  – The Fernandine Walls
I think very few visitors make it to the Walls. It's a shame since they reveal a fantastic view of the city. And the Dona Maria Pia Bridge. This is the bridge was built by Gustave Eiffel in 1877.
I hope that you enjoyed this article on Porto. Now it's your turn, tell me which one of the 16 things to do or places to visit is your favorite.
Or 16 suggestions are not enough? Check out the Crazy Tourist's 25 Best Things to do in Porto.
Visiting Lisbon or Portugal soon? Check these out: