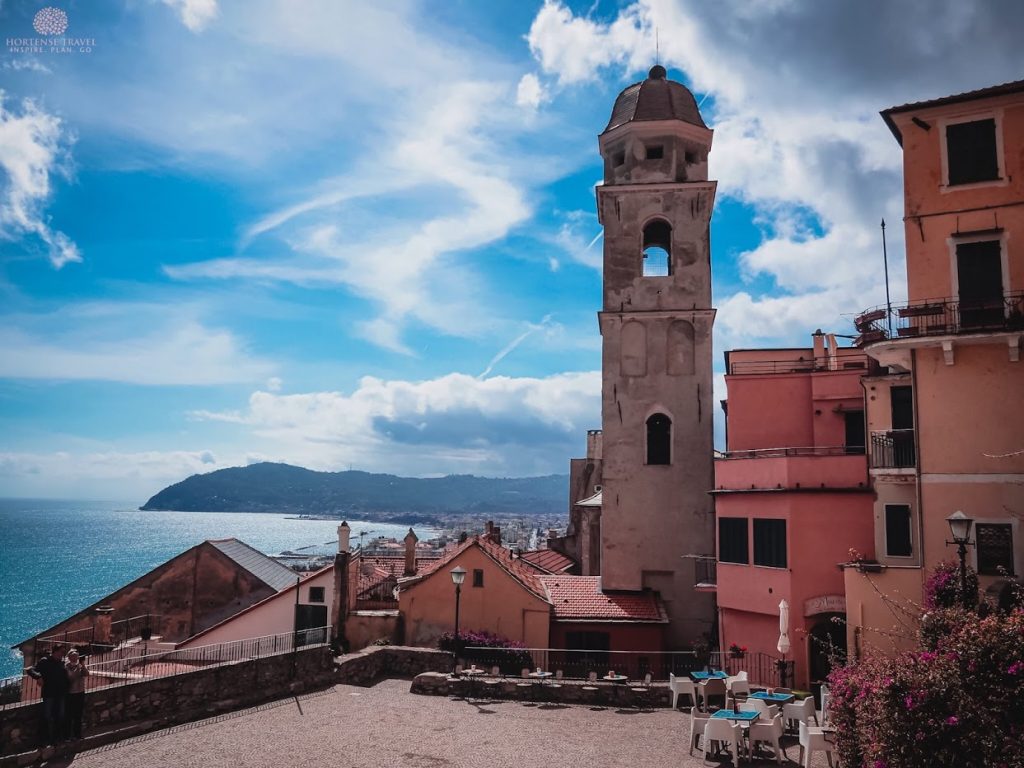 Our European road trip began on a sunny Spring morning in April 2019. Here's how it went.
Day 1 Sofia, Bulgaria
I have been to Sofia many times before to enjoy the city. This was a brief visit. The goal was to try Cosmos restaurant that was voted the best for 2018. It didn't disappoint. The menu is inspired by the traditional Bulgarian cuisine. With the added chef's creativity and fresh ingredients, I couldn't be happier about my choice of restaurant. The interior is modern and inviting. The restaurant is breaching the gap between tradition and innovation. Something much needed to refresh a little bit of the old Bulgarian dishes that can lack refinement and quality, unfortunately. 
I chose the lamb and my husband the veal. Both were perfectly made. The meat was tender and the veggies were delicious. My dessert was a twist on a traditional Bulgarian waffle with Turkish delight that brought me back to my childhood. 
After the restaurant, we went for a stroll to the magnificent cathedral St. Aleksander Nevski. This is the must-visit monument when in Sofia. All the cherry trees were blooming. Spring had arrived. 
Where to stay
Sense Hotel Sofia 5* for stunning views to Aleksander Nevski Cathedral and the perfect location.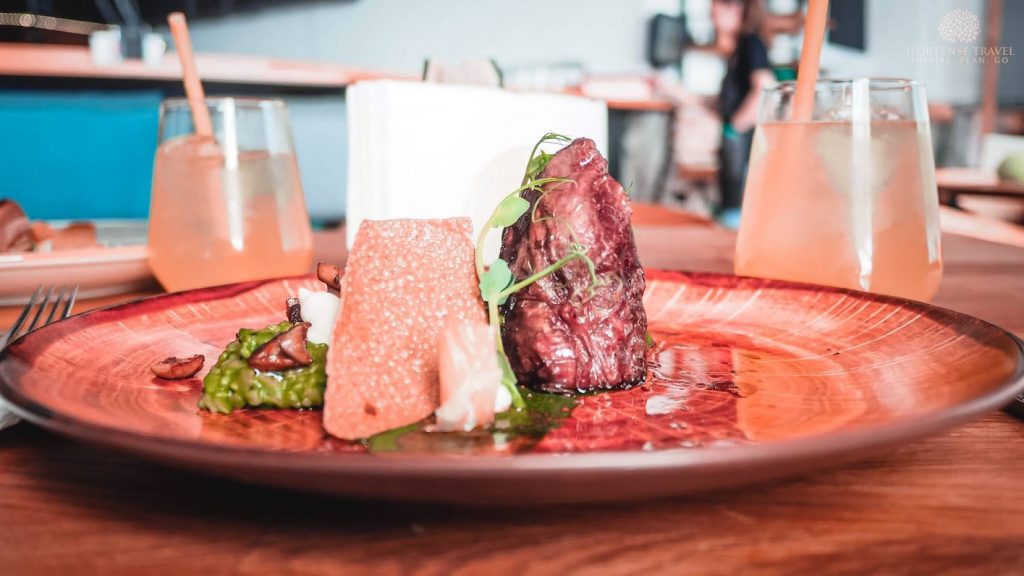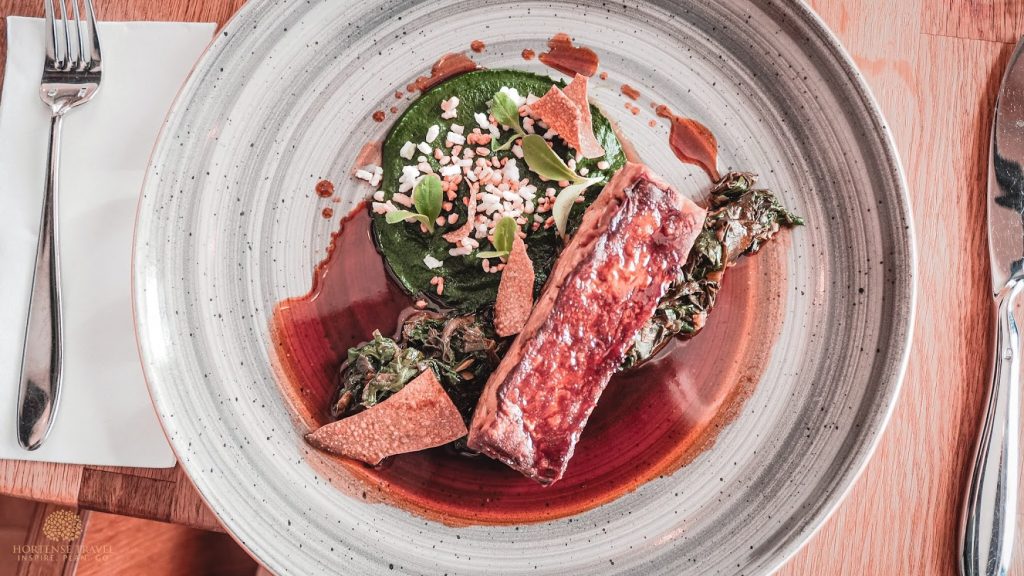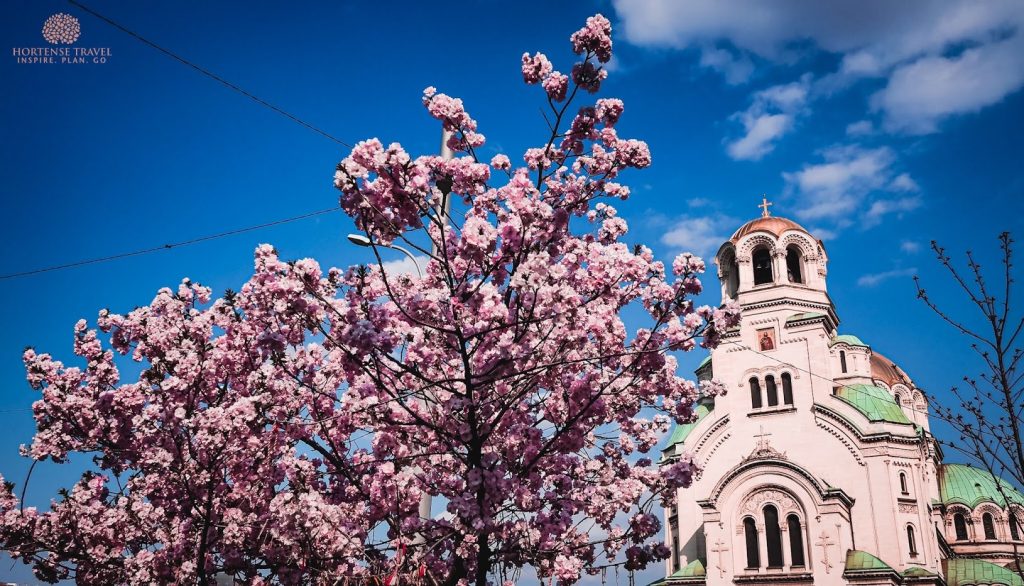 Day 2 Zagreb, Croatia 
The drive to Zagreb from Sofia is a very long one about 8 hours. If you're not up for it you can choose to start your trip here. This is the only long drive we did and we were exhausted. But it was Friday night and this didn't stop us from going to an amazing restaurant close to our hotel. 
We went to Backhouse Restaurant. It was quite unique because it had the cool vibe of a nightclub but with tables. And the prices for the location, ambiance and produce quality were cheap. We ate raw shrimp and scallops and they were so refreshing, a much-needed feeling after the long drive. Wine and service were great, too. An excellent choice for the evening. 
Where to stay
Esplanade Zagreb 5* for old-school polished luxury and home of the Zinfandel Restaurant with its creative and exquisite cuisine.


Day 3 Zagreb, Croatia and Trieste, Italy 
I had been to Zagreb once and such a long time ago I couldn't remember a thing except that we had visited the "new part" of the city. That's why we decided to visit the old part today. And it turned out to be just so charming. It was a Saturday so the city was alive, full of locals and tourists alike. Although it never felt crowded. 
I loved the Saturday markets, everywhere you could see fresh fruit, vegetables, and so many gorgeous flowers. Zagreb reminded me of my time in Switzerland with its old town gate, cute churches, pretty squares and small cafés. 
Our last stop was the Mirogoj Cemetery. I usually don't visit cemeteries but this one was stunning. The buildings, greenery, mosaics, and park are definitely worth your time.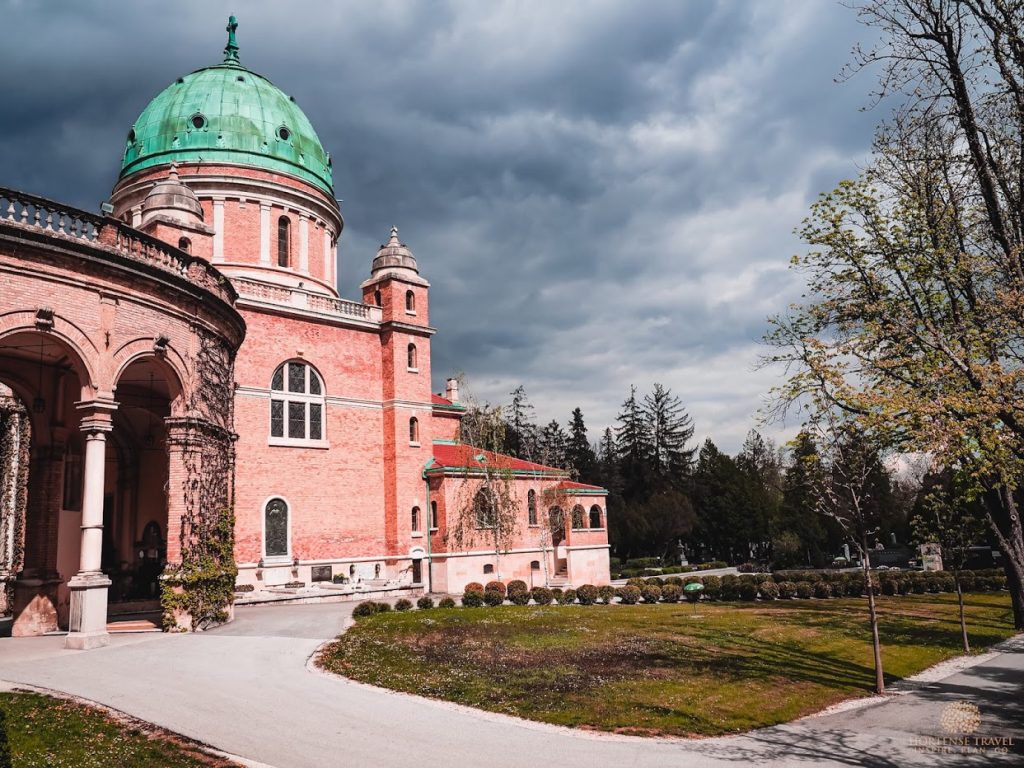 We had to move forward on our trip and Trieste was on the way. We chose it because it was voted the off-the-beaten-path destination in Italy for 2019. The entrance to the city was hideous, we obviously took the industrial part. 
However, Trieste surprised us with its very well preserved historical part. You could see that the Northern region of Italy was rich. All buildings were well maintained and clean on the main roads. The highlight of Trieste is definitely Piazza Unità d'Italia which overlooks the Mediterranean sea. A stunning place to be in a moment in time. I recommend capturing a glimpse at sunset and then later in the night when it gets lit up. 
Trieste also has its original cuisine, a bit on the heavier side but worth trying. Since it was Saturday, our host recommended and booked a restaurant for us. When we arrived there it looked like nothing special. But we entered anyway. Everywhere you could hear Italian speech, which meant no tourists (international at least), mostly a good sign. There was no English menu but luckily the waiter was Portuguese so he explained the menu to us. I like to risk it when ordering food so I chose the cow tongue – a regional specialty. It must have been the softest meat I'd ever eaten. As usual, the house wine was cheap and didn't disappoint. As Trieste itself. 
Where to stay in Trieste
Savoia Excelsior Palace Trieste 4* for classic Italian interiors and beautiful views of the marina. 


Day 4 Venice, Italy
Venice is a classical stop on any European itinerary. I visited the romantic city with my family back in 2008 and while I liked it, I really wanted to return with my love. It was my husband's first visit and I organized a gondola ride. Our guide Luca was excellent. He was very knowledgeable and led us to off-the-beaten path canals and even recommended a restaurant. It was tucked away and romantic, and most importantly the food was delicious. After that, we strolled some more in the small streets of Venice before returning to the main streets and squares that were too crowded for our taste. Getting lost in the back streets of Venice is an essential part of the experience otherwise it might feel like a tourist trap.
Where to stay
Belmond Hotel Cipriani 5* for the ultimate luxury and stunning views to Venice.


Day 5 Cinque Terre, Italy
The 5 Italian villages overlooking the Mediterranean sea. What makes them unique is that you can hike from one village to another and enjoy stunning views and nature. They're very famous so go there in the low season – between October and April to get more tranquility. 
We visited in April and the weather was insatiable but as long as you find a day without rain your hike will be rewarded with gorgeous vistas to charming bays with crystal clear azure waters. 
Take time to enjoy the day by sipping Aperol spritz and eating bruschettas. For the non-alcohol drinkers, there's nothing better than freshly squeezed lemonade or orange juice. 
Where to stay
Atmosfere Guest House – Cinque Terre e La Spezia. Located in La Spezia – a short train ride from the Cinque Terre Villages.


Day 6 Cervo 
If the Cinque Terre tends to get crowded, Cervo tends to get deserted if you visit outside of Summer. It's like time has completely stopped there and nothing moves. It may feel lifeless but also very calming and relaxed. Sitting in a local restaurant will feel much more authentic. 
We had a late lunch and two Italian ladies talked to us right away by asking where we're from and what we were doing there. You won't have this experience in Cinque Terre. These women were probably in their 60s (or more) but their sense of style was impeccable. So be careful how you travel in Italy, people love and protect their beauty and representation. 
where to stay
Cala Di Volpe, a Luxury Collection Hotel 5*  – featuring a private beach, what more do you need?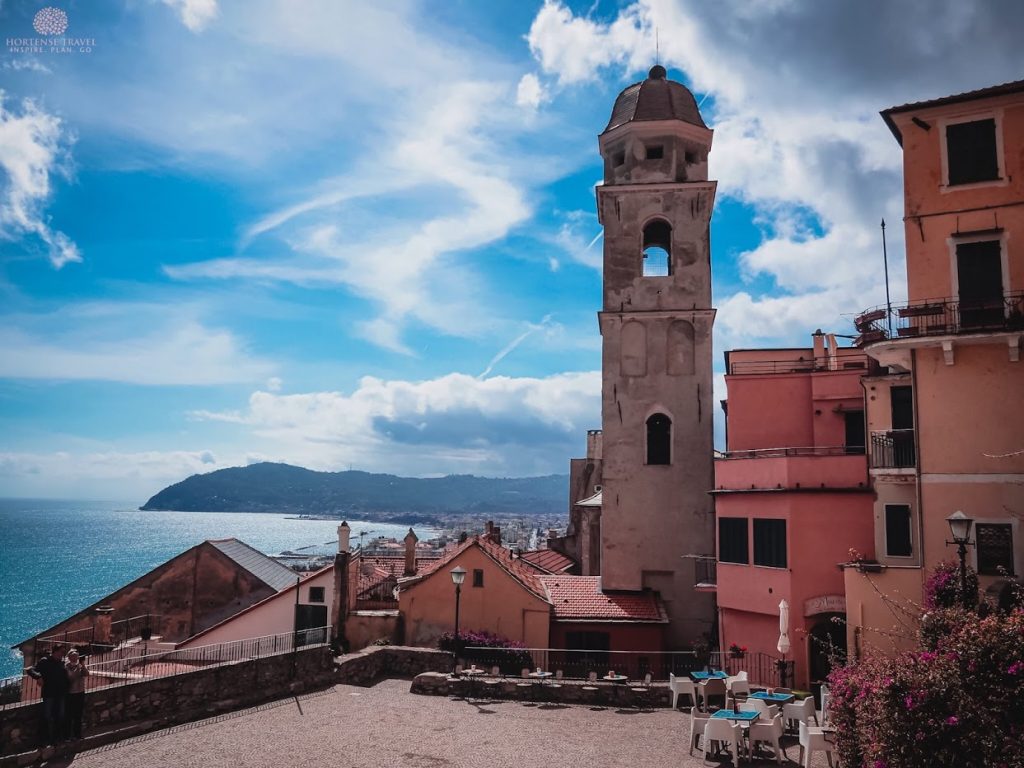 Day 7 Saint-Tropez, France
Next was France, more specifically the region of Côte d'Azur.
I've been curious to visit Saint Tropez since I saw the resort town in a TV series when I was a child. I don't remember the name but I remember the beach and the beautiful actors. 
Our first stop was lunch. It's a very important social part of the day for the French. We sat outside and enjoyed the views of a small beach and the pretty buildings of St. Tropez. We ordered two typical French dishes – a bowl of Mules à la crème (mussels with cream) and tartare de boeuf (steak tartare). This accompanied by some bread and house wine made for an excellent lunch. And prices were surprisingly good, too.
St Tropez didn't disappoint. The stunning view, pretty town beaches, and cute small streets are the highlight of this famous place. What I loved about the town is that a lot of buildings were painted in peach and light pink colors which gave away a sense of tranquility and the slow passage of time. 
Visiting St Tropez off the bathing season gives you time to think and appreciate the quiet vibe. We couldn't leave the surroundings without going to one of the beaches nearby. The beach was beautiful even in Winter, probably even more so. 
where to stay
Hotel Lou Pinet 5* – The most stylish and secluded place to stay in St. Tropez.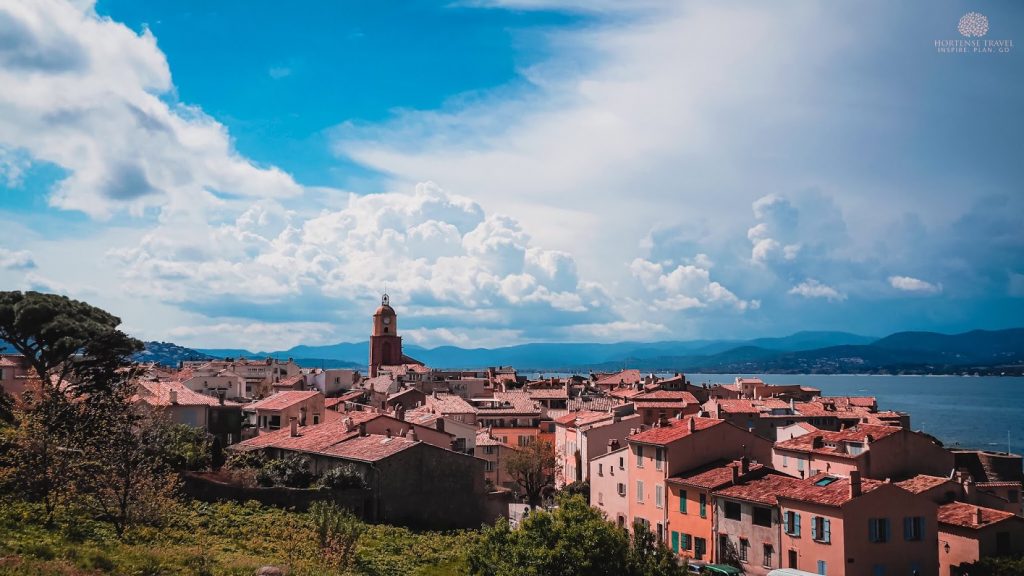 Day 8 Nice, France 
It was a very rainy day when we visited Nice. But this didn't spoil our impression. We've been to other big cities in France such as Paris and Lyon. While they're the classic French cities in terms of architecture and vibe, Nice was very different. It's where France and Italy meet, this is a traditional Mediterranean city connected to the sea. The people are also more polite and relaxed. It makes sense – long promenades next to the sea, a big city with a small-town vibe, it's the perfect place to visit on the South coast of France. 
We had fish lunch in a small family restaurant that was delicious. 
It didn't stop raining even after lunch so we visited Musée Musée du Palais Lascaris (a small palace) and the Modern and Contemporary Art Museum (MAMAC) that were very enjoyable. In the afternoon the pouring stopped and we enjoyed some time on the small streets and of course the main square and avenues. Nice is a lively place full of small shops, restaurants, cafes, art museums and palaces. You'll have a lot to do there and in the region if you decide to stay for a few days. 
where to stay
Hotel Negresco 5* – The most iconic place in town. On Promenade des Anglais.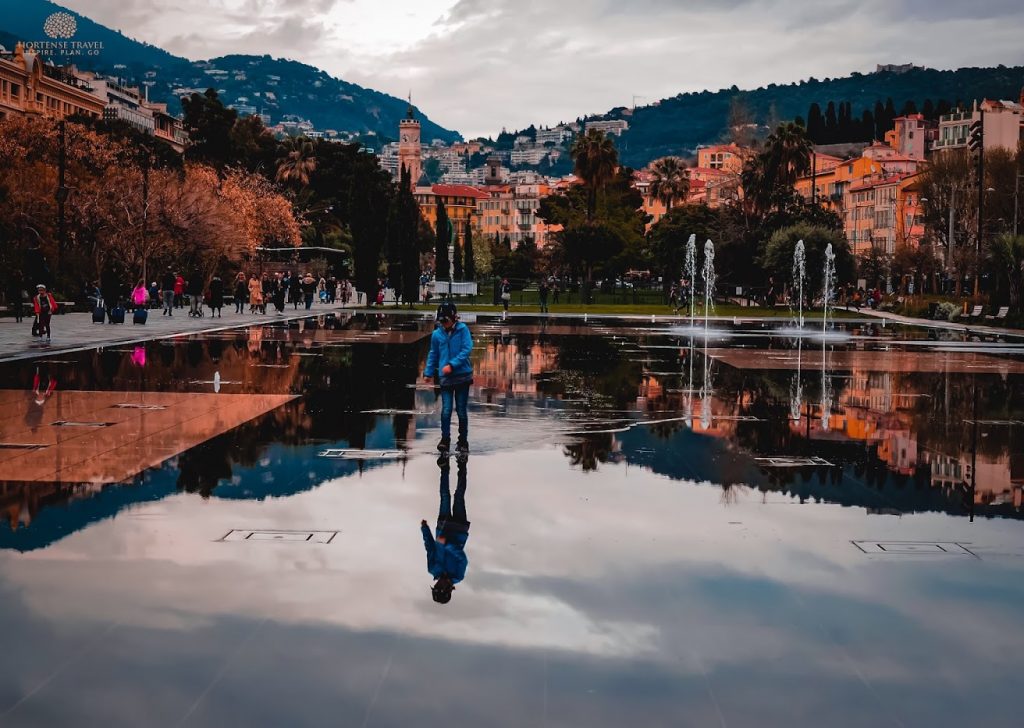 Day 9 Menton, France and Monaco
Menton must be one of the most beautiful coastal towns in France. Not unlike Nice, you'll find both Italian and French heritage here. On the day we visited, the rain was in the forecast so we decided to take it slow and enjoy a long lunch. We wanted something calm where we could watch the sea while appreciating good food. It was great to relax after all the intense travel during the last few days. The restaurant offered Mediterranean food – a fusion of Italian and French. The most surprising dish was the dessert – baked tiramisu, it was unusual but very delicious.
The rain started pouring after lunch but we decided it's time to go for a walk despite the weather. There's always something strange when walking in the rain in an unknown place. I wouldn't do it at home that's for sure. Travel makes us push our limits, I guess. 
Soon it stopped raining and we were able to enjoy the walk in the small hidden streets of Menton as well as a seaside promenade.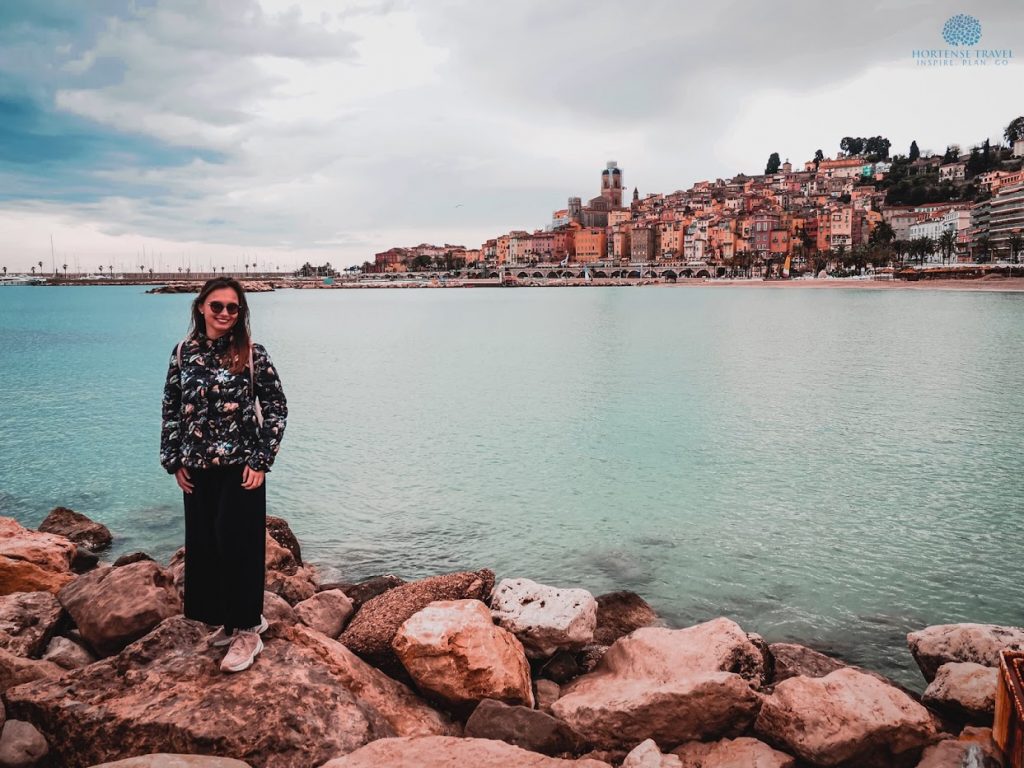 Next to Menton, you'll find Monaco. Monaco wasn't a must on my visit list. But my husband's aunt had recommended it because it was so clean and polished. And we were so close and still had some energy left after the relaxing day at Menton.  
Monaco didn't disappoint. The most beautiful monument is the casino which is free to visit and I recommend going inside to appreciate the richly ornamented interior. Walking in the perfectly arranged grounds is just as pleasant. You'll be able to enjoy beautiful views of the sea, mountains and of course ports with posh yachts. 
Where to stay
Villa Philae 5*, Menton – Menton is the place to stay in order to visit the region. This hotel is the best and features stunning views of the town.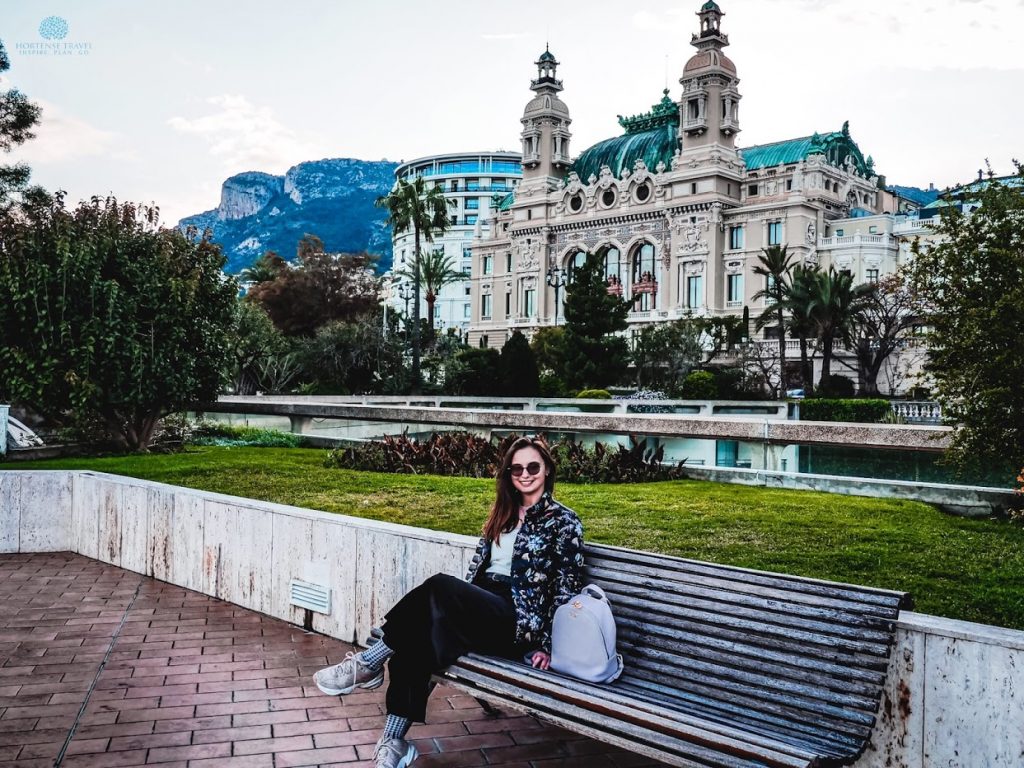 Day 10 Avignon, France
Avignon is a beautiful city on the river Rhone. It was also in the middle of our route from Côte d'Azur to Occitane. The nice thing to do in places like Avignon is just to get lost in the back streets and dive in its charming atmosphere. The main streets and the Popes' Palace are also worth the visit in order to appreciate Avignon as a whole. 
Food also didn't disappoint there. We arrived late for lunch on a Sunday and almost everything was closed (so don't be late) but one small family-run restaurant remained open and offered us the menu du jour which consisted of braised duck leg and regional vegetables. Traditional and very delicious, a great way to start the exploration of the city.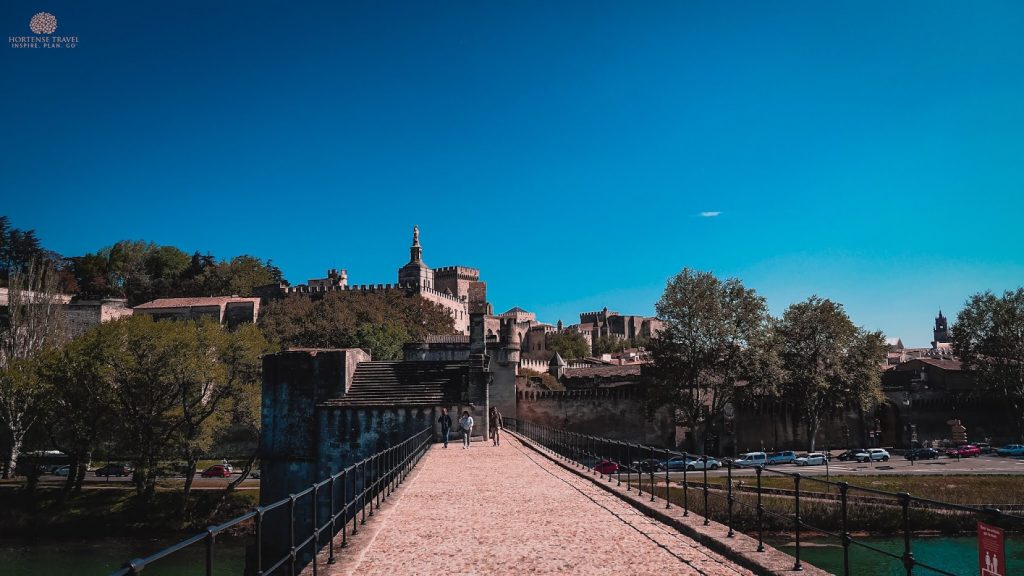 Day 11 Carcassonne, France
The castle of Carcassonne is so well preserved that you might mistake it for Disneyland. It's not but it's the most visited monument in the region. Going there when the crowds are thinner is a must in order to be able to enjoy it. We went on a late Sunday afternoon following a recommendation from our host that afternoons are less busy. While there were still a lot of people it didn't feel crowded. And we took the morning to relax which is much needed after long drives and intense visits. 
Carcassone's castle is a fairytale come true. It's a very romantic affair and it definitely plays with your imagination if you've ever dreamt to be a princess or a prince in a castle. Children and adults enjoy it alike. There're a lot of small shops for souvenirs outside the main castle. And if you're hungry churros are very popular. I recommend driving further north from the castle to see it from far in order to be able to appreciate its immenseness. 
Where to stay
Hotel de la Cité & Spa MGallery 5* – Feels like living in a castle.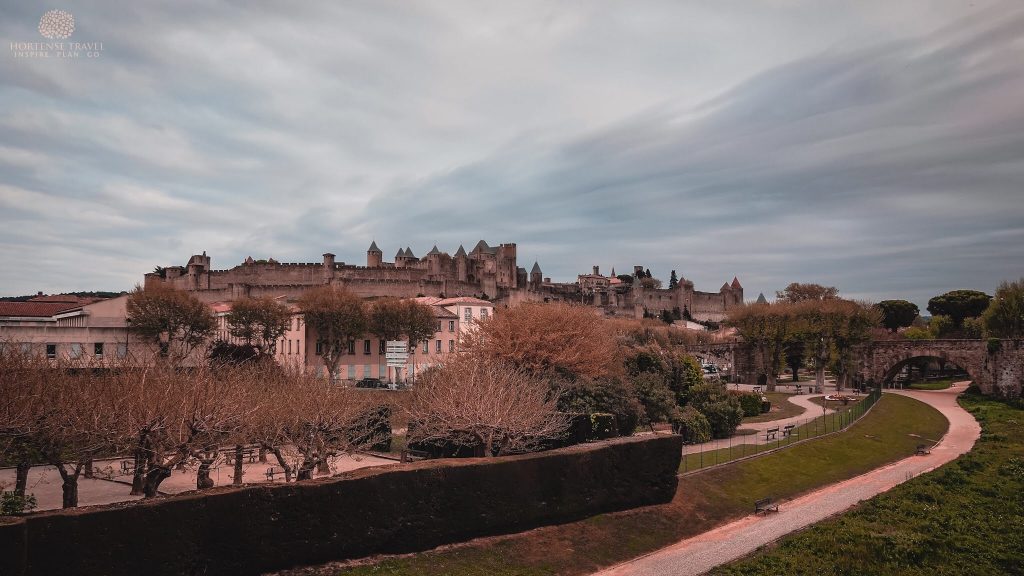 Day 12 Albi, France 
Albi is my favorite place from this part of the trip. I was looking for someplace truly off-the-beaten-path to visit and it turned out to be the right choice. The most iconic and must-see monument is the Gothic red-brick Sainte-Cécile Cathedral.
Almost everything in Albi is made of red bricks. Everywhere you look you see the old red buildings which makes it uniquely stunning. Albi is one of those places where you have the feeling the time has stopped.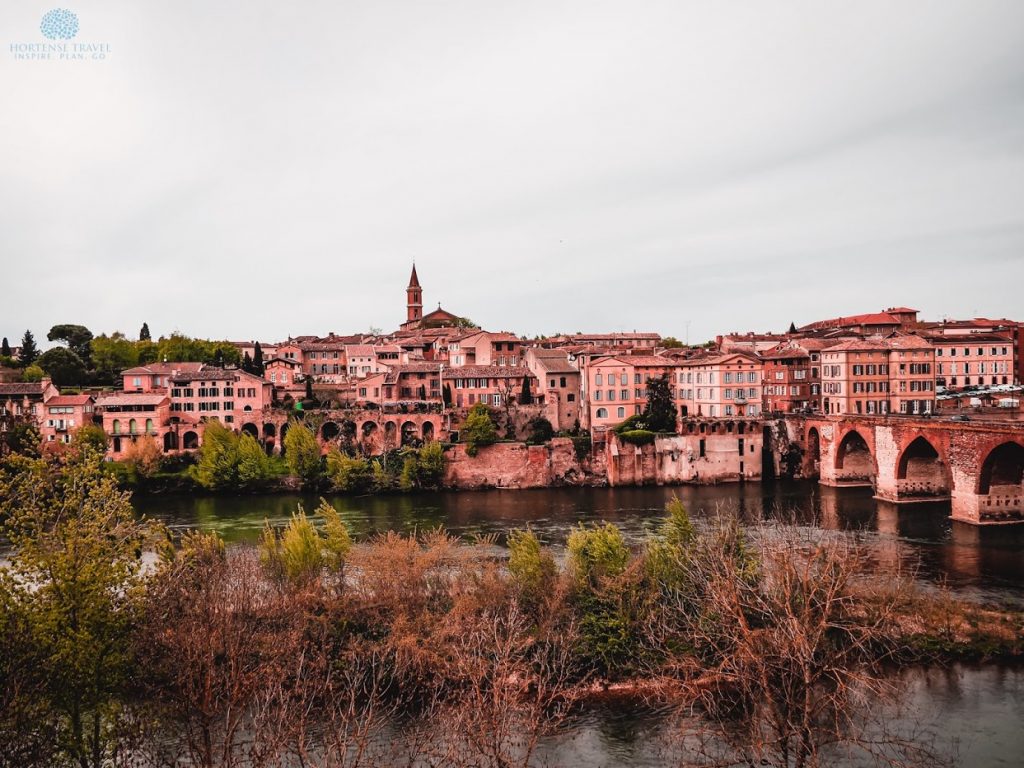 To celebrate our visit to l'Occitane we chose a fancy restaurant for our last night here – La perle du Domaine Michaud. It's situated outside Carcassonne in an old Castle overlooking the valley below. The dining room was stunning. What made it special was the giant fireplace that warmed the room and hearts alike. We started with an aperitif and chose the menu that included different wines with each course. What an amazing experience. Everything was excellent – food, service, ambiance.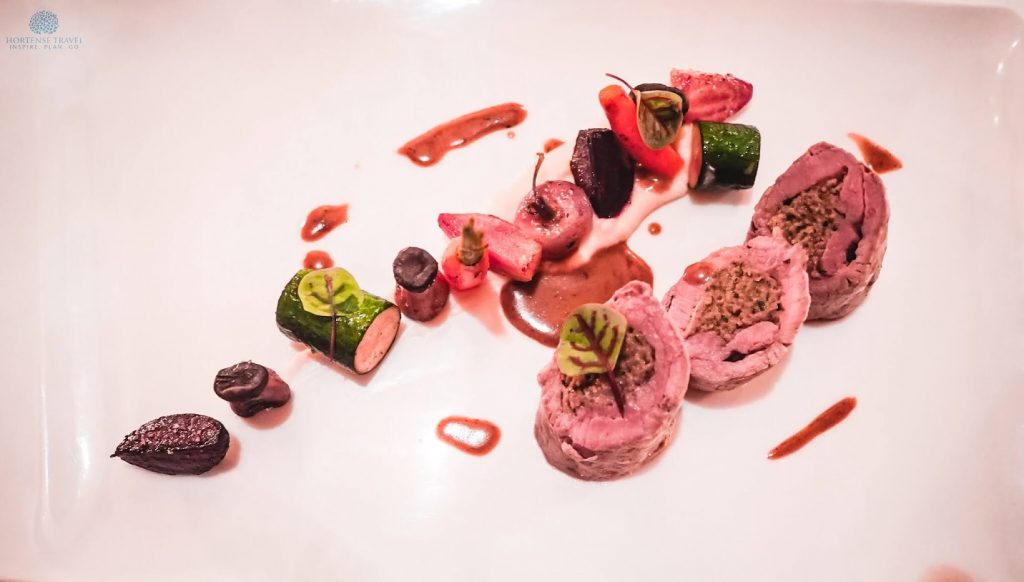 Where to stay
Relais & Châteaux Hôtel La Réserve 5* – for the most refined experience in the region. 
Day 13 and 14 San Sebastian, Spain 
San Sebastian must be the most unique coastal city in Europe. It has it all  – the resort vibe, the historical feeling, the amazing food, nature and outdoors, the surf. The city is kind of divided into two entertainment areas. The western part belongs more to the travelers looking for the restaurants the city became famous for and sightseeing. The eastern belongs more to the locals and students alike.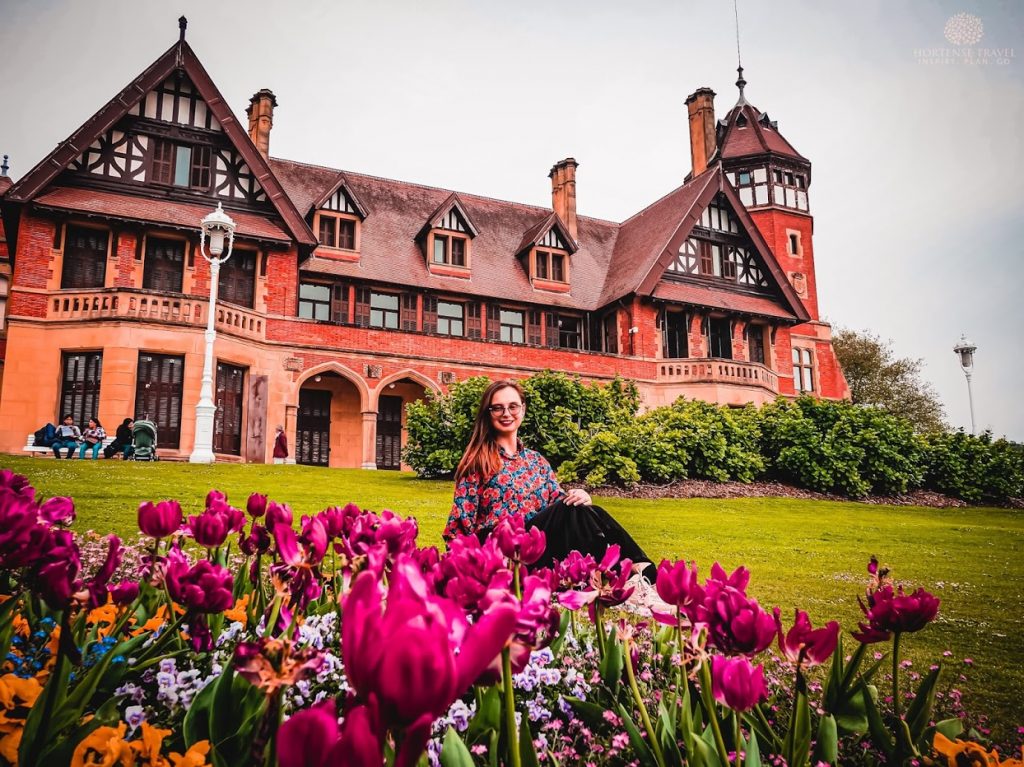 The first one is more polished, well-organized, it's where the main sights and best restaurants are. The second one is wild, noisy, confusing but feels more authentic. Visit both sides of San Sebastian and enjoy them. The experience is not completed without one or the other. 
Where to stay
Akelarre – Relais & Châteaux 5* – The most exquisite hotel in San Sebastian and the region.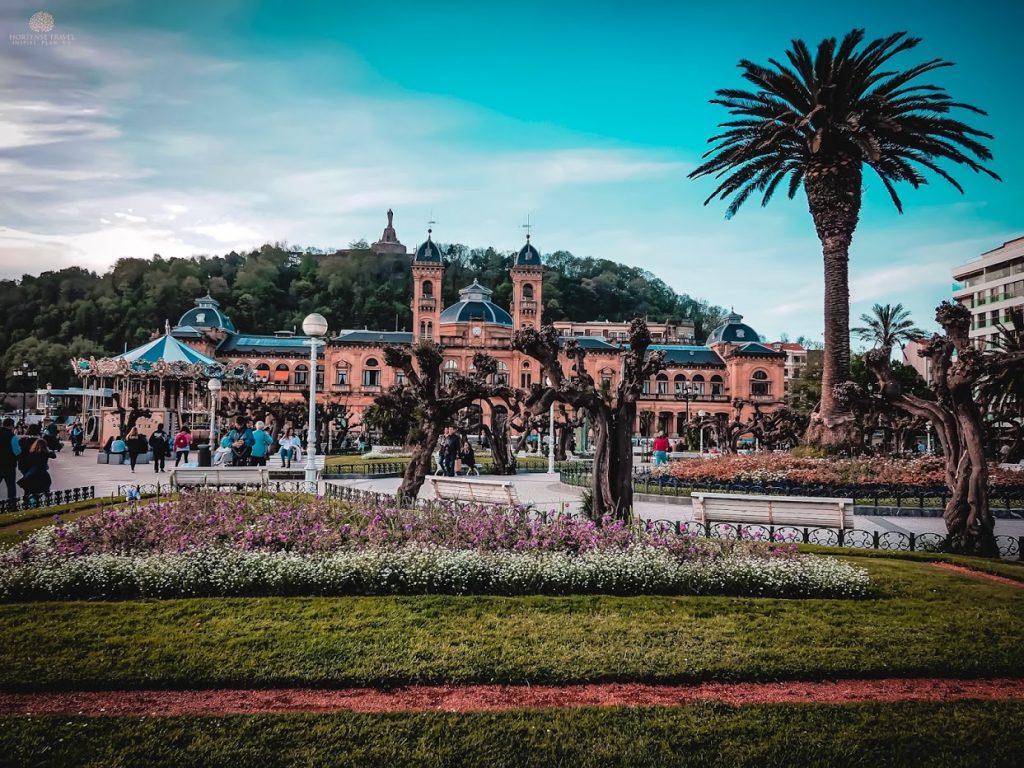 Day 15 Zumaia, Spain
I wanted to include nature in our trip. While the original idea was to visit the Verdon Gorge canyon in France the weather wouldn't permit it. Further along the trip, it was raining less each day and our love of nature brought us to Zumaia. It's about an hour by train from San Sebastian. During the trip, you pass several sleepy villages, lonely mountains, and heels. The region is a lush green paradise waiting to be discovered.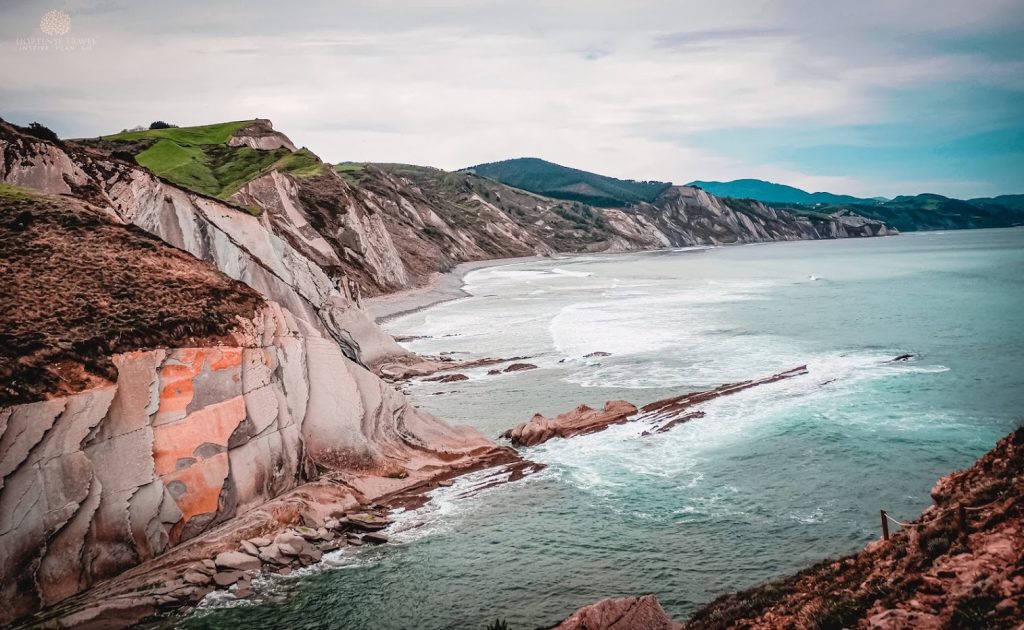 The most beautiful part of Zumaia is the beach area, of course. This is where some parts of Game of Thrones were filmed. Sincerely this is what spiked our interest at first. But the stunning nature and serenity make the visit worth it. Just a 30-min hike would permit you to see jaw-dropping views and curious rock formations submerging in the bay of Biscay.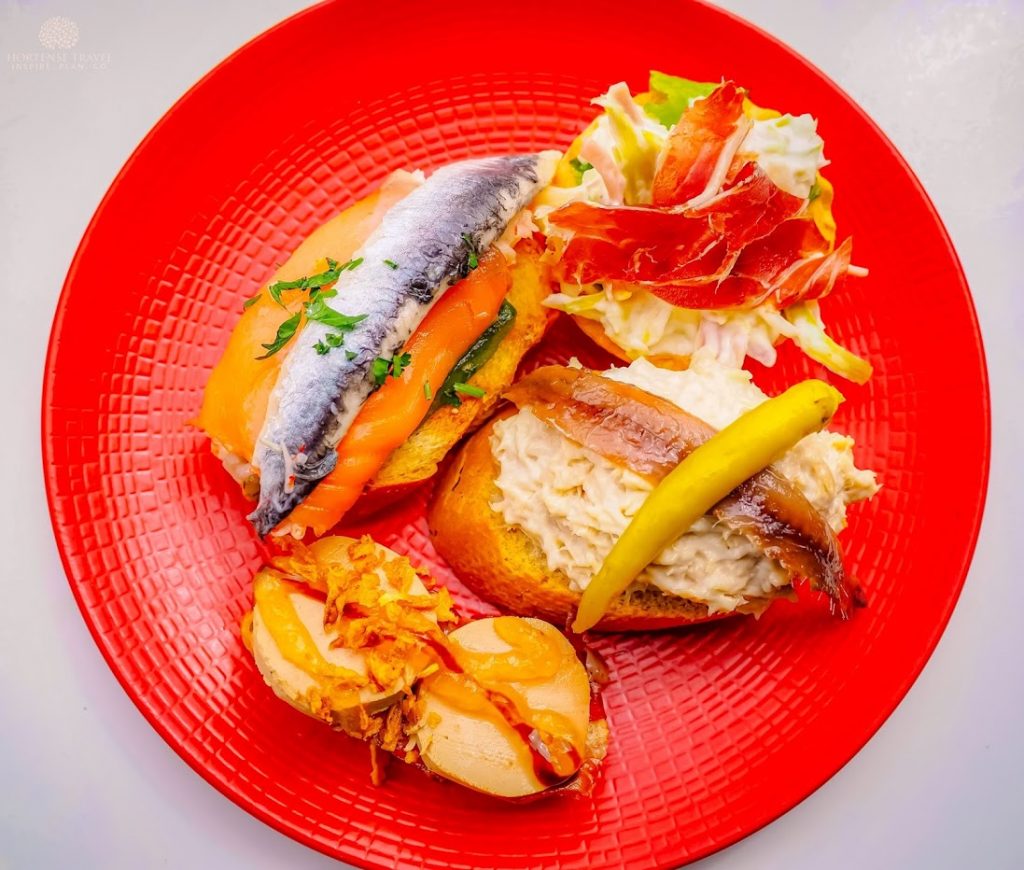 Food is no exception, it's excellent with an emphasis on fresh seafood. The restaurant we chose was a very typical place, full of locals. The inside was very noisy so we chose to sit outside and enjoy the views of the Urola river. Although it looked like it might rain any moment, it was warm and pleasant. 
Day 16 Bilbao, Spain
San Sebastian makes a nice base for visiting the Basque region. For years I'd heard of the Guggenheim museum in Bilbao and it was my dream to visit it and appreciate its architecture and modern art. It certainly didn't disappoint. I can't say it was the best contemporary art museum I'd ever seen. But the building itself is worth the 1h30min trip from San Sebastian.
I recommend making a full round around it so you can appreciate it from different angles.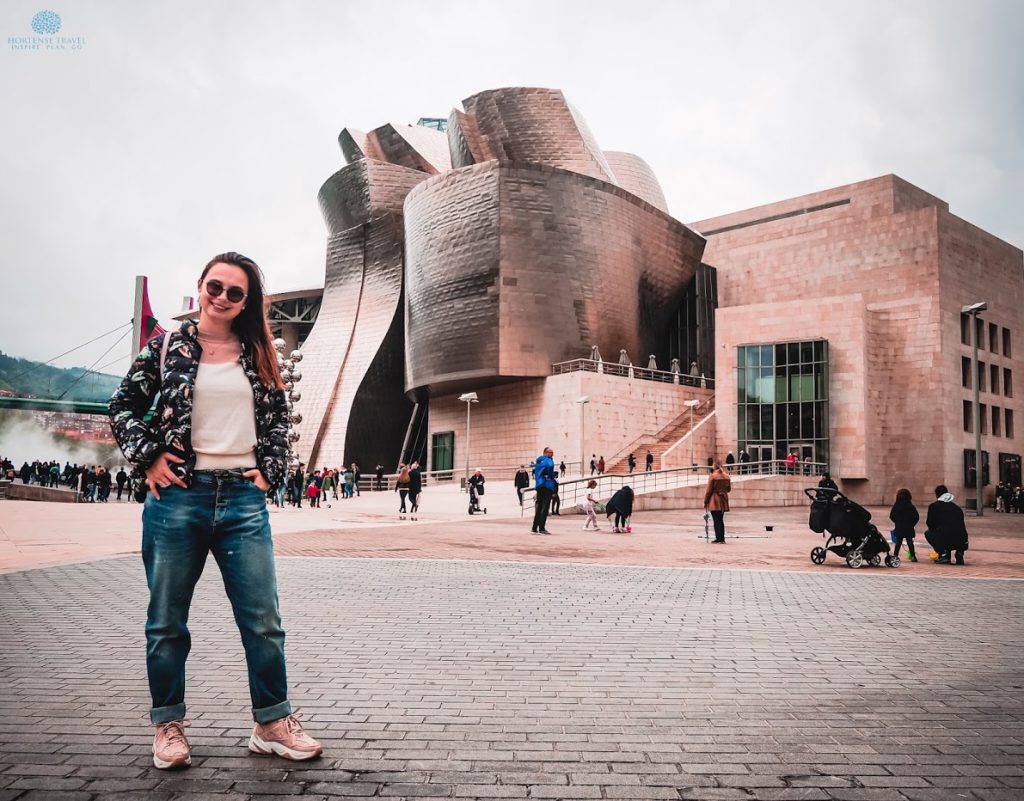 After the visit, we had to recharge the batteries and chose a restaurant close to the museum. The pintxos were just excellent and price-quality was the cheapest we'd seen during our trip in the region. I dare say that if they weren't better than the famous San Sebastian pintxos, they were just as good. 
Note that most of the pintxos are served on bread, there are some options without bread but you won't get the full experience. 
Where to stay?
Gran Hotel Domine Bilbao 5* – For an unbeatable location next to the Guggenheim museum.
Day 17 Penha Garcia, Portugal
Our trip finished in the village of my husband. We arrived just on time for Easter. One thing you can do in the region around Easter is cherry blossom watching. Excellent food and weather will accompany you most of the time whether you choose to relax only after the long trip or do some sightseeing.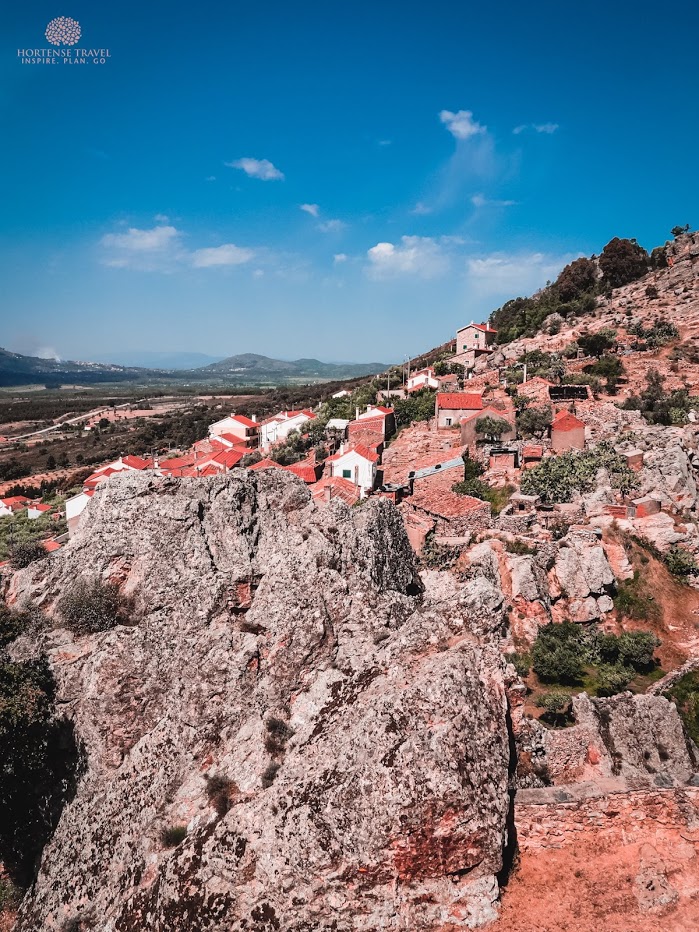 where to stay
Casal da Serra – The most stylish accommodation in the area.  
From Penha Garcia, you can easily access Portugal's most famous places like Porto, Douro, Lisbon, and even the Algarve. Only how much time you have is the limit.
Visiting Portugal soon? Check these out: