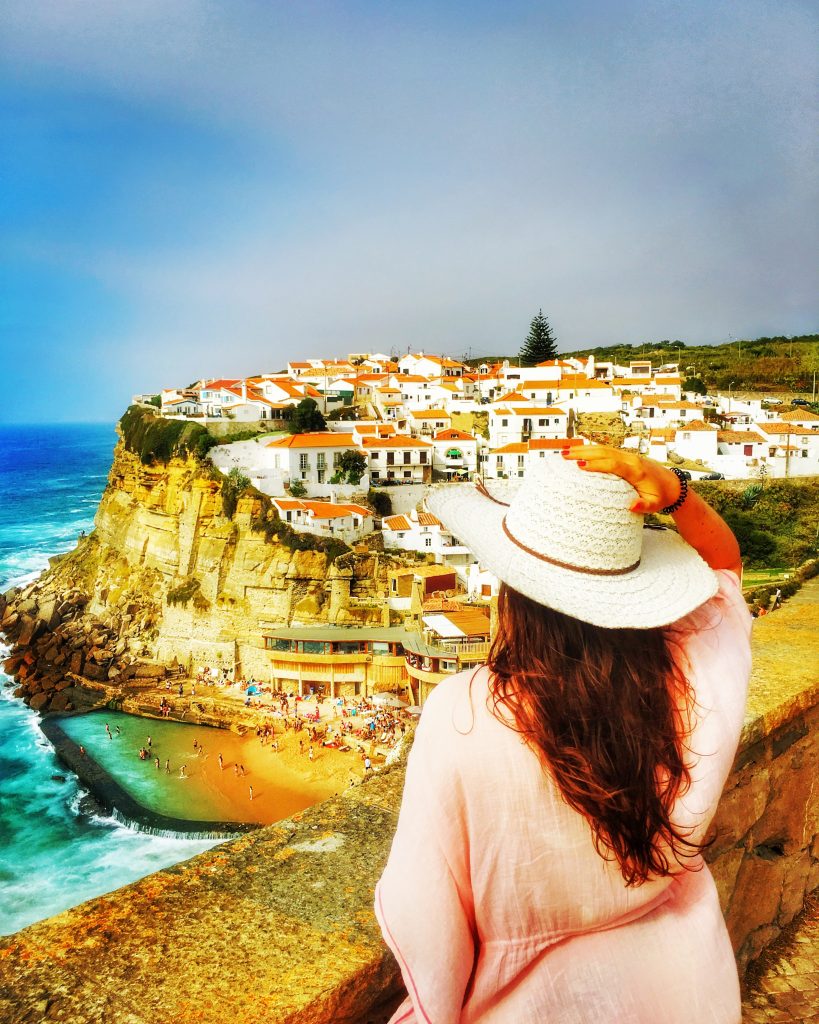 Food is actually 7 Reasons to Visit Portugal as you'll see bellow. But before you start reading, I wanted to tell you that I was inspired to write this article by the fact that Portugal won the prize of World's Leading Destination of 2017 at the World Travel Awards. And of course by its magical landscapes, cute villages, beautiful cities, kind people, good weather and delicious…
…Food
1. Gigantic Grass Fed Veal Steak – Posta Mirandesa
This succulent veal steak is a speciality from the North of Portugal. The recipe originated in Bragança. The meat is spiced only with coarse sea salt and grilled on a really hot grill. Then it's immediately served on a bread slice, so you'd be able to taste the sauce it released. Of course the most important part is that the it must come from the Mirandesa kind of calves, not only because of their genetics, but also because they are free range and eat only natural products that they are supposed to.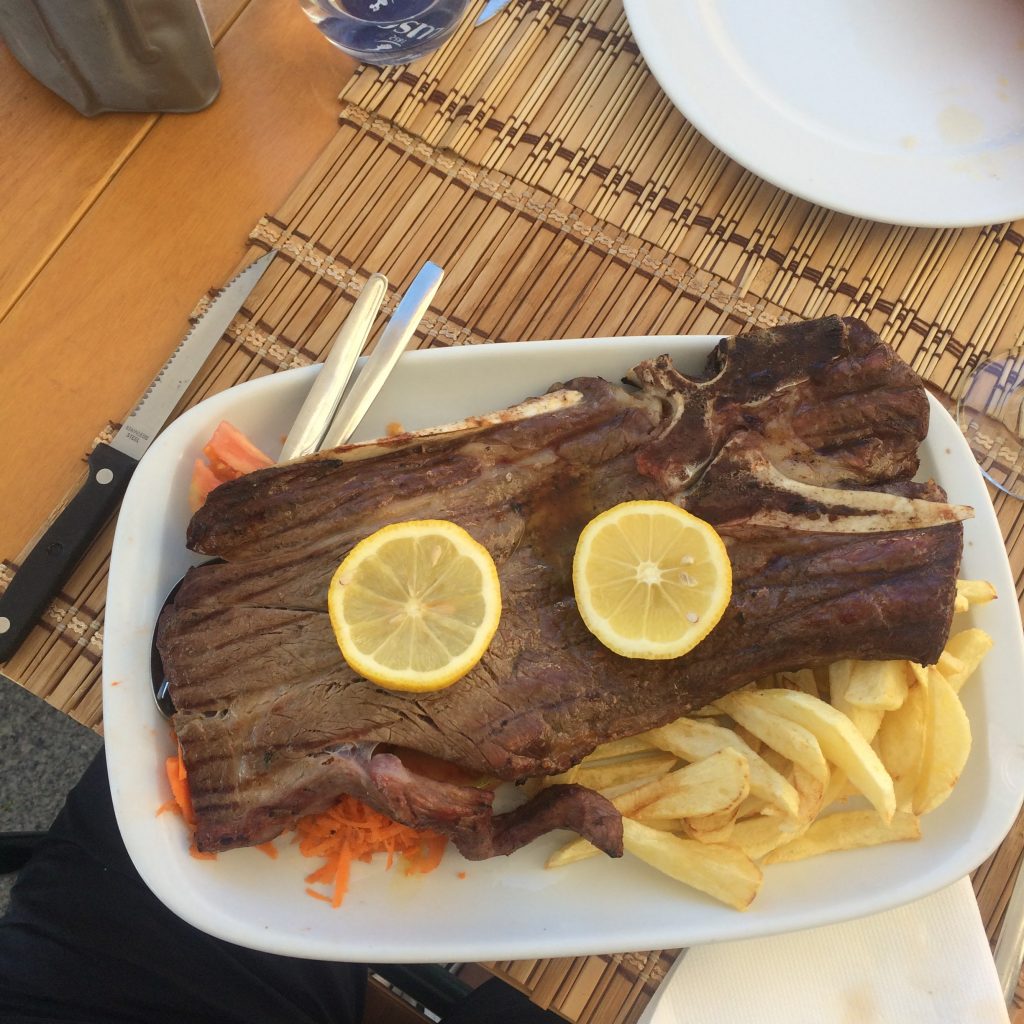 2. Pork with Shells, this Exists?
Carne de porco à Alentejana – This is a very interesting recipe, combining free range pork meat with shells, and cubed fried potatoes, sometimes pickles are added to bring in some acidity to cut the fat. You see the name Alentejo in the dish, but make no mistake, the recipe originated in Algarve (thus the shells), but because the best porks are created in Alentejo, it was given this name.
3. Sandwich with 5 types of Meat in it
Francesinha – One more specialty of the North, this Sandwich originated in Porto and is very fatty and delicious. Between two slices of bread you'll find wet-cured ham, blood and fresh sausage, steak or roast meat, covered with melted cheese and a hot thick tomato and beer sauce served with french fries. Enjoy and don't eat for the rest of your life after that meal.
4. Egg Cream Sweets alone are worth it
Pastel de Nata is the most famous one – does it really need presenting? You'll find out about this custard tart in every blog, book, and article written about Portugal. Although that there are many others, I can't leave this one  out. The Pastéis de Nata originated in Belém, and sometimes you'll see them under this name. They are still made in Lisbon at the same place and are still considered the best in the whole world. If you are lactose, egg, gluten and whatever else intolerant, eat only one, because your trip to Lisbon would be in vain if you didn't.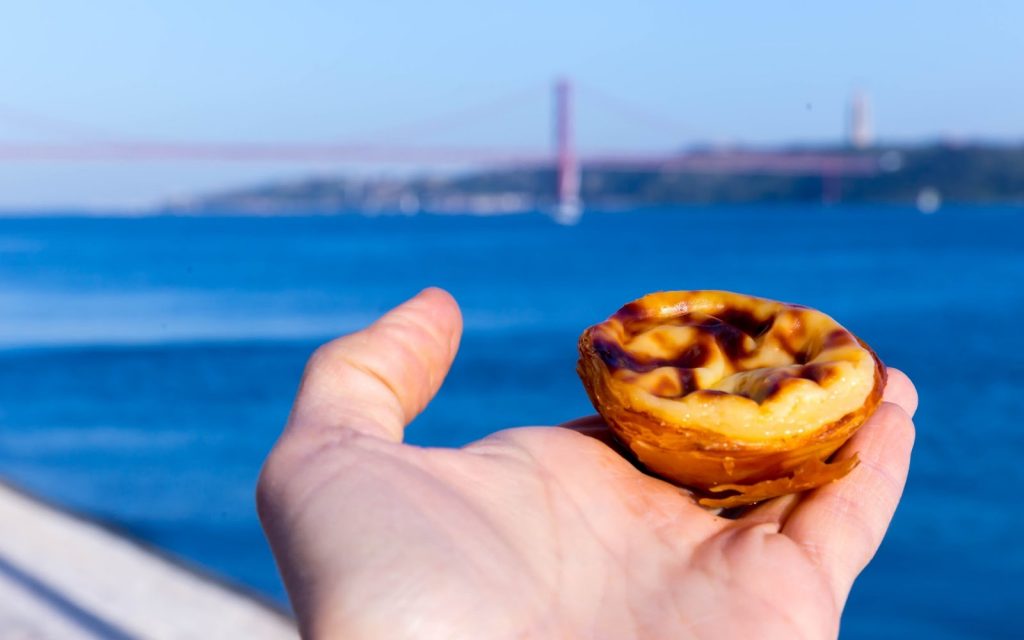 5. There are more than 1000 recipes of cod fish or Bacalhau in the Portuguese cuisine.
While the cod fish is used in all the Mediterranean countries, here in Portugal it's served extra fat in Bacalhau com Natas (with sour cream, yummy), Bacalhau a Brás (fried with fried potatoes) or just grilled with olive oil on top (a healthier version) and sushi style – raw with orange, garlic and olive oil (the healthiest) and more 996 ways. You'll find that almost every restaurant has it, so you don't have to go to a special pace
6. To get to know what's Leitão
Portuguese suckling piglet is a recipe that comes from the Beira litoral – the central region of Portugal that's on the ocean side. The most famous piglets are done in Coimbra – this succulent pork is roasted whole and is eaten with its skin on, fried potatoes, orange and special spicy sauce, which recipe is not for disclosure.
7. Seafood is fresh and salty 
From North to South all the restaurants on the seaside will offer their seafood platter. One of the most famous places for very fresh seafood is Setúbal – an hour away from Lisbon, a great day trip. If you're there in late Spring and early Summer, do order Percebes – barnacles, they taste, well, like the ocean.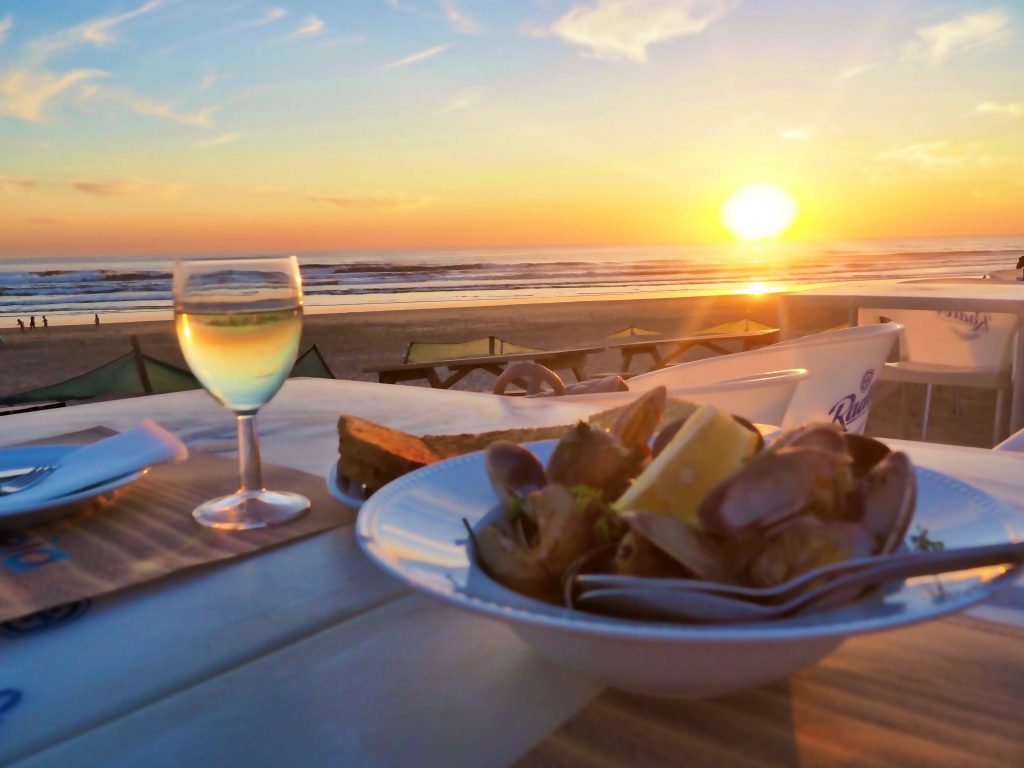 Drinks 
8. Coffee is probably the best in Europe, sorry Italy 
While coffee is produced in the hot countries of the Southern Hampshire, there's one plantation in São Jorge, an Açores island. But it's only enough to serve one café there. Nevertheless, the Portuguese coffee is very well known for being excellent and tasty. The most famous version is the expresso, or Bica as it's called in the Lisbon region. But here are all the types of coffee you can order in Portugal.
9. Award winning Wine
The Portuguese has somehow been left behind the neighbouring wines of Spain, Italy and France, but the past years it has won so many awards so that it's not the infamous cousin anymore. Some of the best regions to taste wine are Minho, Douro, Alentejo. The heaviest and fuller bodied come from the last region due to its hot and dry climate.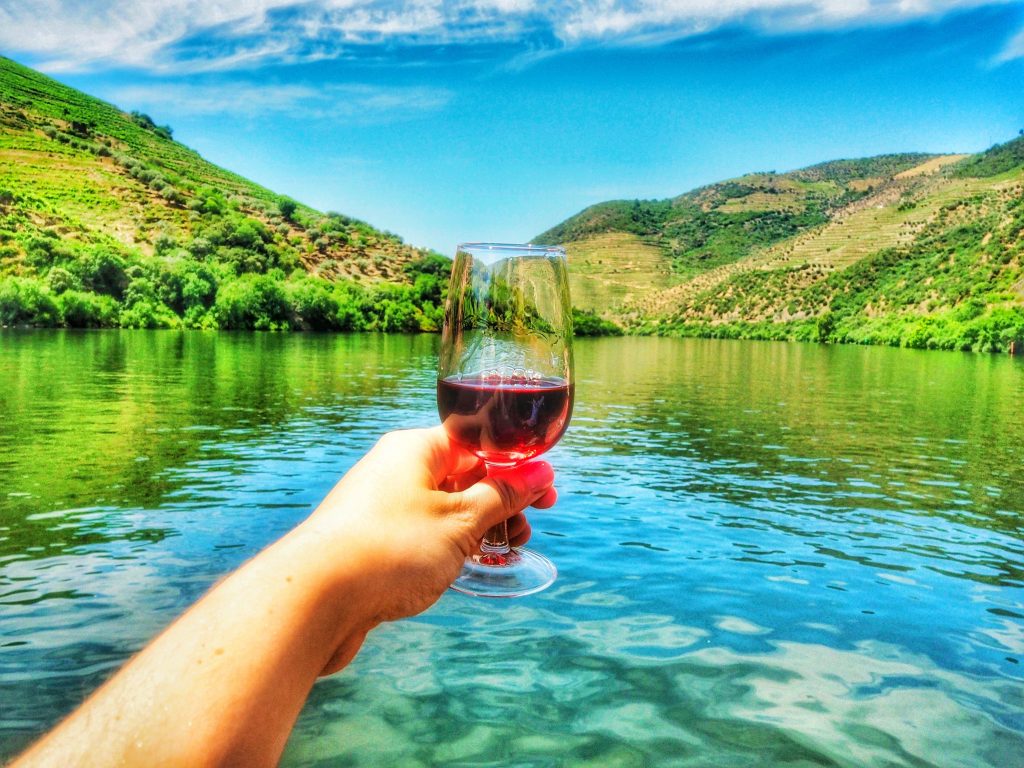 10. The oldest Tea plantation is in Açores
Gorreana tea plantation on the Sao Miguel island is currently the only and oldest tea plantation in Europe. They have cultivated it since 1883 and it's part of the life of  5 generations already. Continue reading until History to get to know the relationship of the afternoon tea tradition in England and Portugal.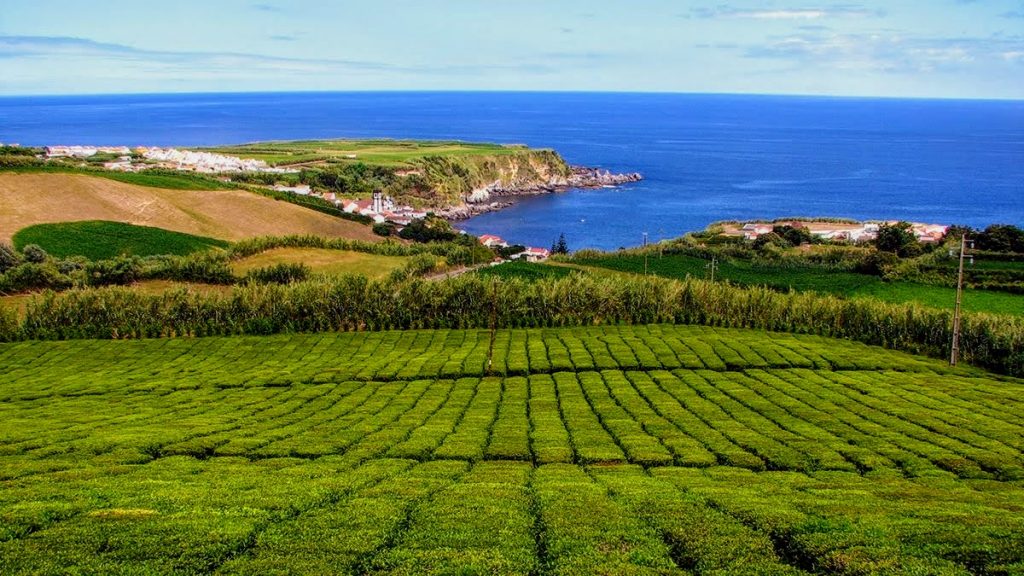 11. Surprisingly good Beer
Portugal might not be known for its beer, but it's deeply embedded in the Portuguese culture. It's drunk mostly in Summer – at night at bars, after work, while watching a football game, on the beach with friends, to it accompany petiscos and mariscos (tapas and seafood). What makes the Portuguese beer unique is that it has a quite strong taste, not washy or watery. Thus and because of the heat of Summer, it's served in mini version 33cl or even "micro" 25cl. So you can order at the restaurant or bar "uma mini", craft beer is "imperial". Superbock and Sagres are the most well known brands, but Portugal has also adopted the artisanal beer culture not long ago  so don't be afraid to venture into new horizons.
Lovely Climate
12. 300 days of sunshine
Specially in Southern Portugal and Madeira, the sun shines like nowhere else in Europe.
13. Forgiving temperatures
But it's never too hot, because of the wind that blows most of the time, making Portugal the perfect year-round destination, plus it gives you the bonus of the clear deep blue skies.
Water Wonders
14. Don't know how many sq. meters of Ocean
There's something special about the force of the ocean, about its vastness, you can enjoy 1,793 kilometers (1,114 miles) of coast and ocean.
15. Beach for every taste
From North to South you'll find all types of beaches – from secluded at the Arrabida National Park and some in Algarve to kilometers long, from crowded and animated to lonely and more private. There's something for everyone, you just need to choose the right for you. (Let me help you with that). Water is mostly cold with exception of Algarve and the islands of Açores and Porto Santo (next to Madeira).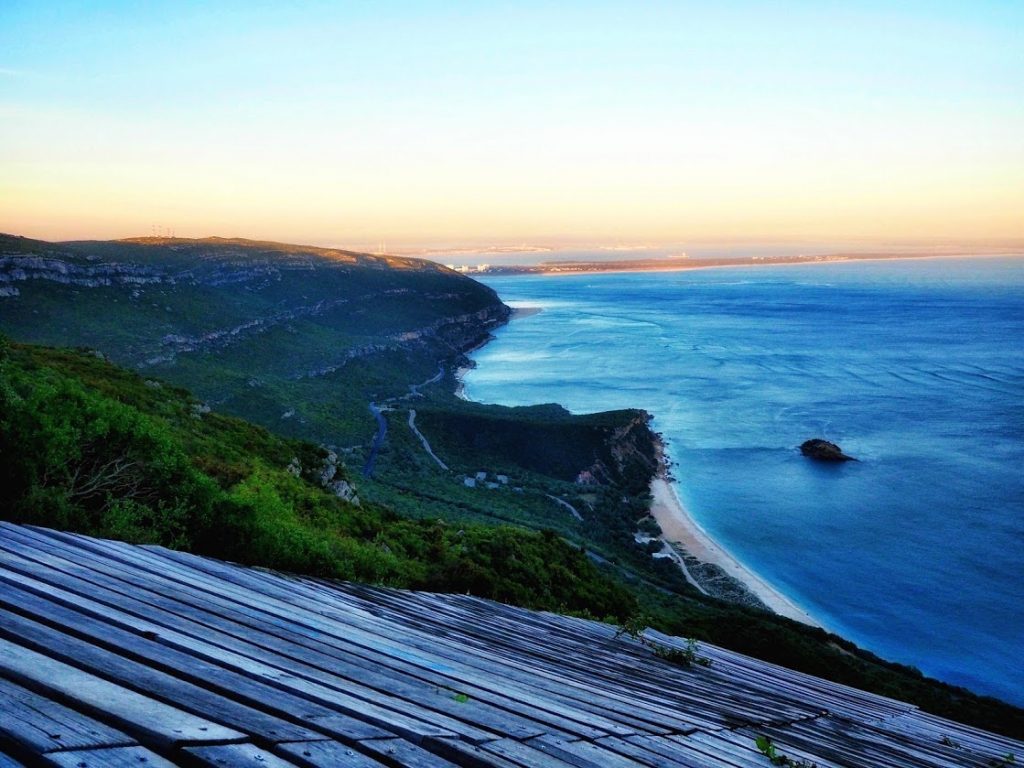 16. Unforgettable Boat rides
Is there something more romantic than sailing into the ocean at sunset and saluting the arrival of the night? Tip: take warm clothes and ask the crew for jacket, because this is the windiest time of the day, and you might not be pleasantly surprised.
17. Douro River
The river of Douro was used for centuries to transport the wine barrels to Vila Nova de Gaia (on the other side of Porto) and then export them to the rest of Europe. Today it's hosts one of the most stunning wine regions on the old continent. More about in the next section of remarkable landscapes.
18. Tejo River
Tejo river comes from somewhere in Spain to reach Lisbon and give it its extraordinary beauty. Chill by the river with a glass of wine or climb on a rooftop and enjoy the views, or take a boat ride. Whatever you choose, you won't be disappointed.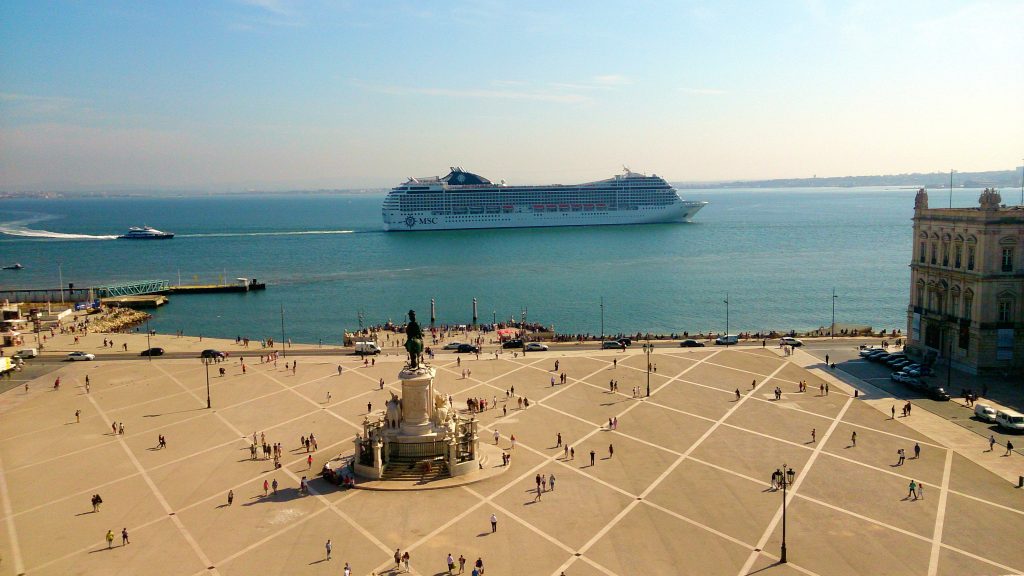 19. The most beautiful ocean swimming pool in Europe
I wanted to say on Earth, but I was afraid it might sound cocky. There you have it – 1 hour from Lisbon by car, it's worth going there just to see it. And if you're thick-skinned you might even take a swim in it, since it's free, but very cold ocean water. Go on a hot day if you plan to do so. If water is not warm enough, just chill at the bar.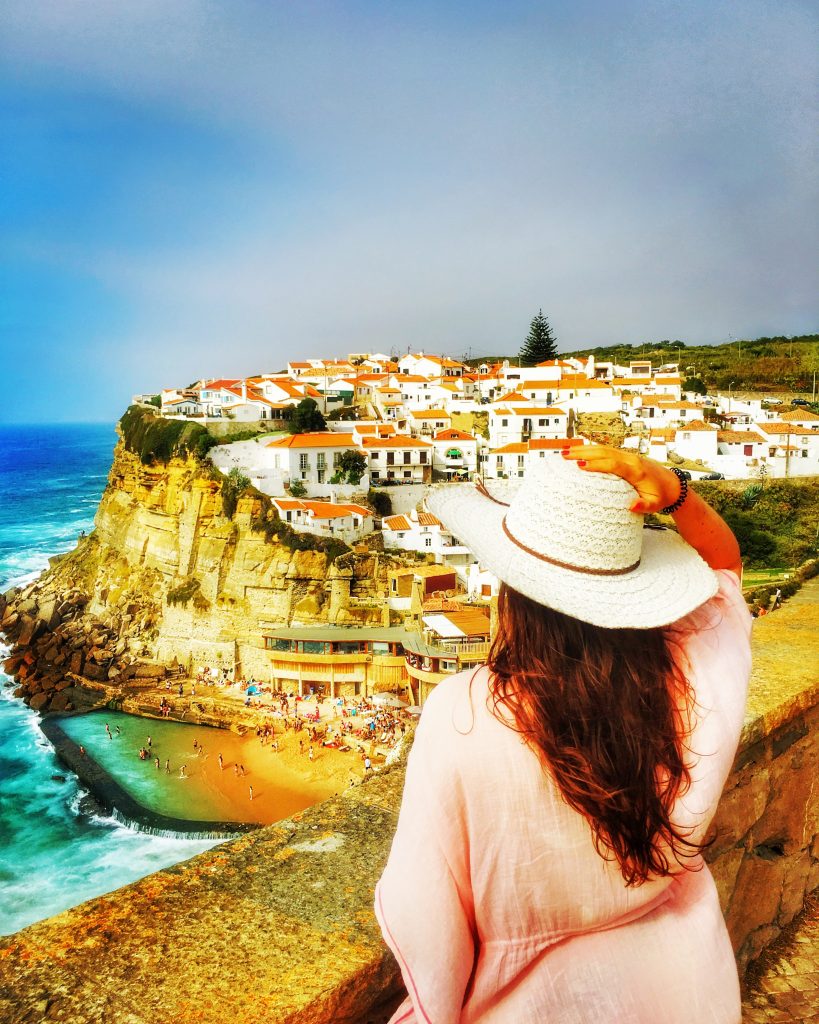 20. Oceanario de Lisboa
Often ranked among the Top 10 aquariums of the world, it's worth the hefty entrance fee (currently about 16 eur/ adult and 10 eur/ child). Sea life is incredible there and you also have the cuddliest little bibbers.
21. Hot Springs
Portugal is dotted with them especially in the North, but the most impressive are on the Island of São Miguel of the Azores archipelago. Furnas is one of the most famous.  
22. As Ancient as the World Caves
This might come as a surprise, but after visiting Grutas da Moeda, I was really impressed by the Portuguese underworld. Other include Grutas Mira de Aire and Grutas do Almonda. All of them are near Fátima, about 1.30h-2h from Lisbon.
Unique Landscapes and Nature
23. Azores islands
Some people think these are the lost islands of Atlantida, others call them the Hawaii of Europe. Be as it may, they possess wonderful landscapes, mild climate and vast list of activities to do for the nature lover- hiking, canyoning, sea excursions, hot springs, even lying on the beach. Each island has its own charm and offers something different to the traveller.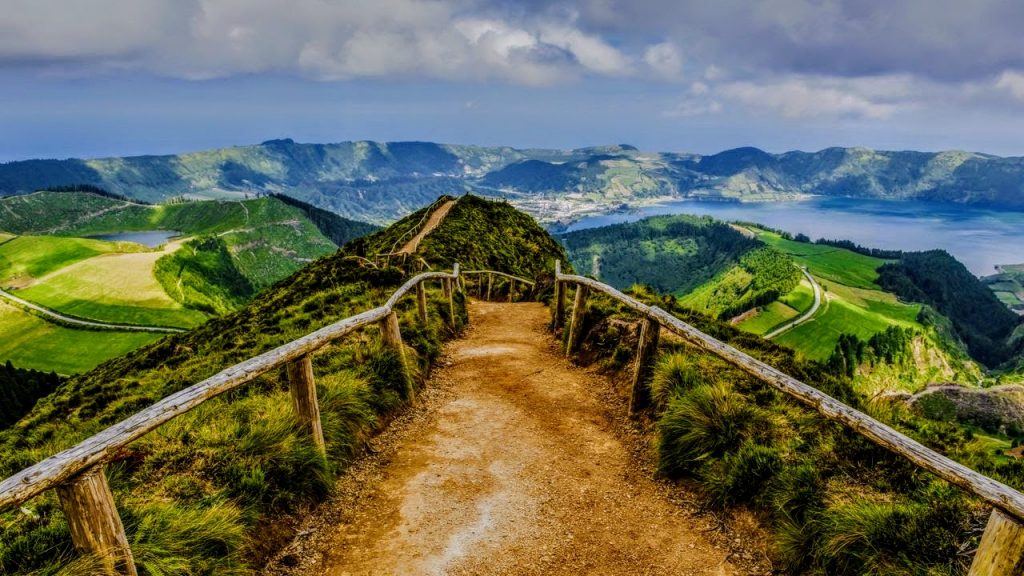 24. Madeira
I'm not sure if Madeira needs presenting, it wins awards year after year for the best island destination in Europe. Although some Portuguese claim that it isn't as wild and calm as it used to be it's still considered a paradise. Yes Funchal, may seem overdeveloped, but just take your car or have an excursion and go hiking to enjoy the serene nature of the its mountains and breathtaking coastline. You'll often be surrounded by lush vegetation and in Spring by beautiful flowers.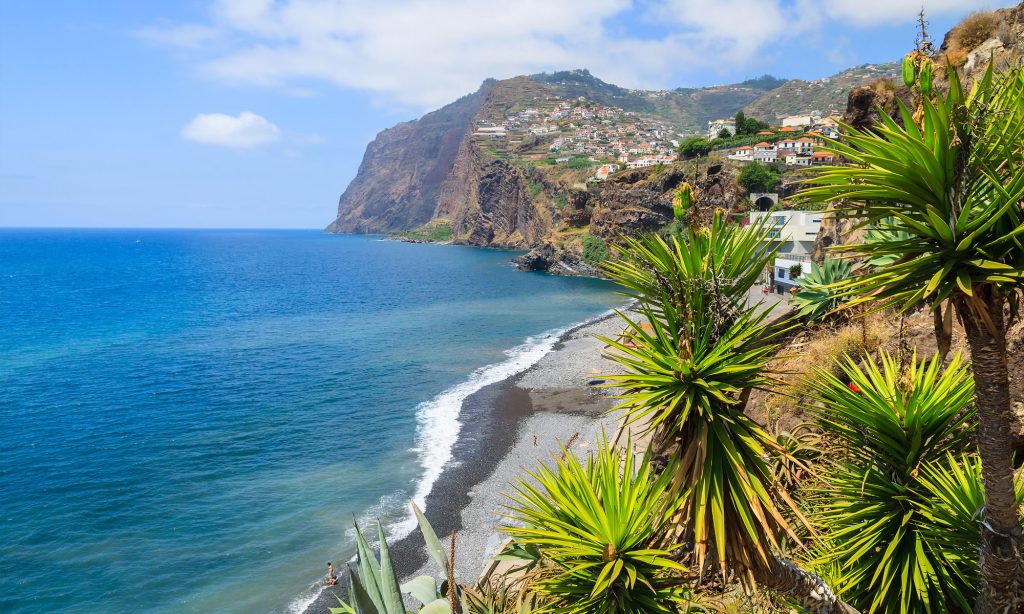 25. Geres National Park
Geres is said to be the lungs of the country, with its forests and humid climate year round. You can go for a hike, just roadtrip or 4×4 trip and enjoy the scenery of waterfalls, centuries old trees, espigueiros, vines and what's their own answer to Posta Mirandesa – Carne de vitela Barrosã (enormous veal steak)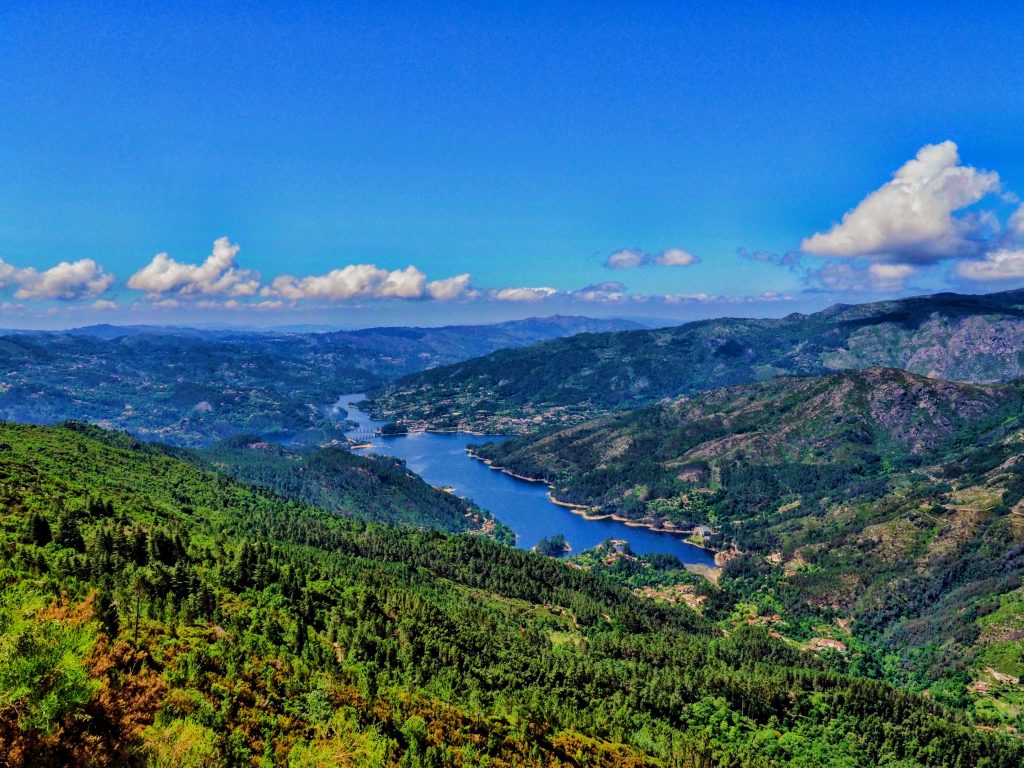 26. Costa Vicentina
This is the wildest coast of Southern Portugal. Rugged, but beautiful coastline and chill vibe is what await you there. A great alternative to Algarve in July and August, when it gets crowded. As a bonus you have Alentejan cuisine and wines to accompany you. There are numerous hike and biking routes, better done in Spring, Winter or Autumn.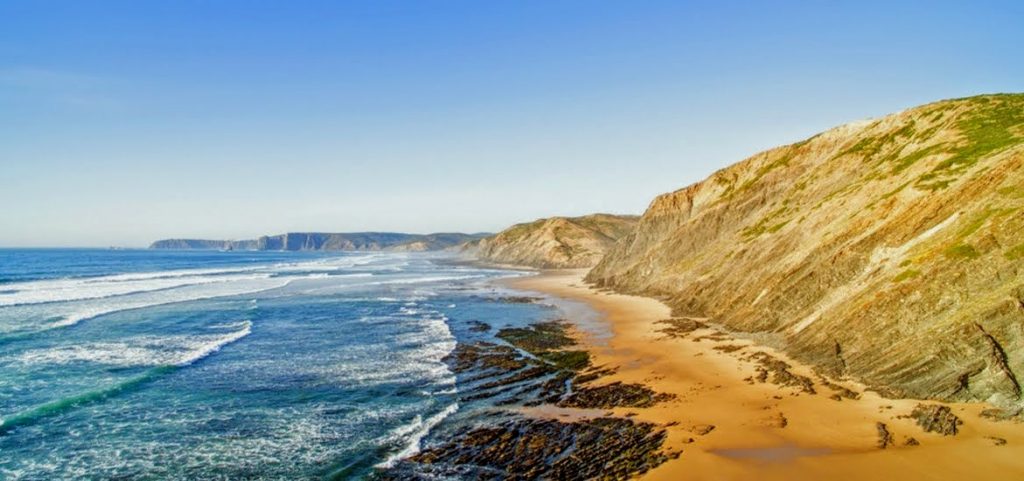 27. Douro Valley
Covered with vineyards on the banks of the river with the same name, this is one of the most peculiar landscapes of Portugal. There are numerous activities that you can do in Douro valley – take a historical train ride, sail on a traditional rebelo boat, take a cruise of various days, port and table wine tasting, hiking in the interior of the valley, road trips, indulge in rustic cuisine.
Sports
28. Golf
Portugal is excellent golf destination. Algarve has won various awards for its golf fields.
29. Surf
Nazaré and its gigantic waves have made Portugal even more famous as surf destination. Most of the beaches offer excellent conditions, affordable accommodation and lessons for the ones that want to learn or perfect their skills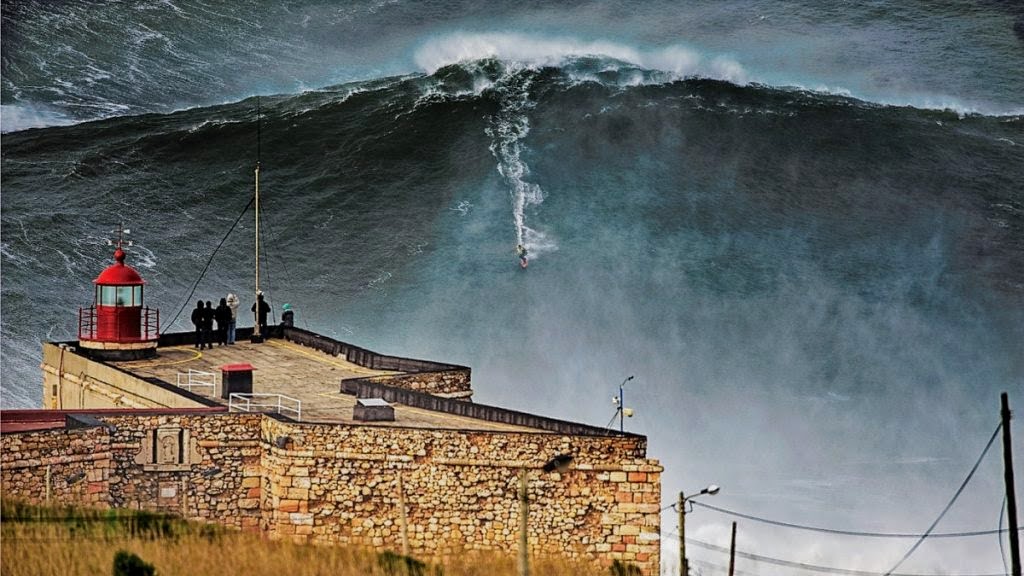 30. Sup
This sport is fast gaining followers, it can be practiced in Summer at the beaches  with less waves, lagoons, lakes, and it offers you an amazing way to visit sea attractions as Benagil Cave or Ponta da Piedade.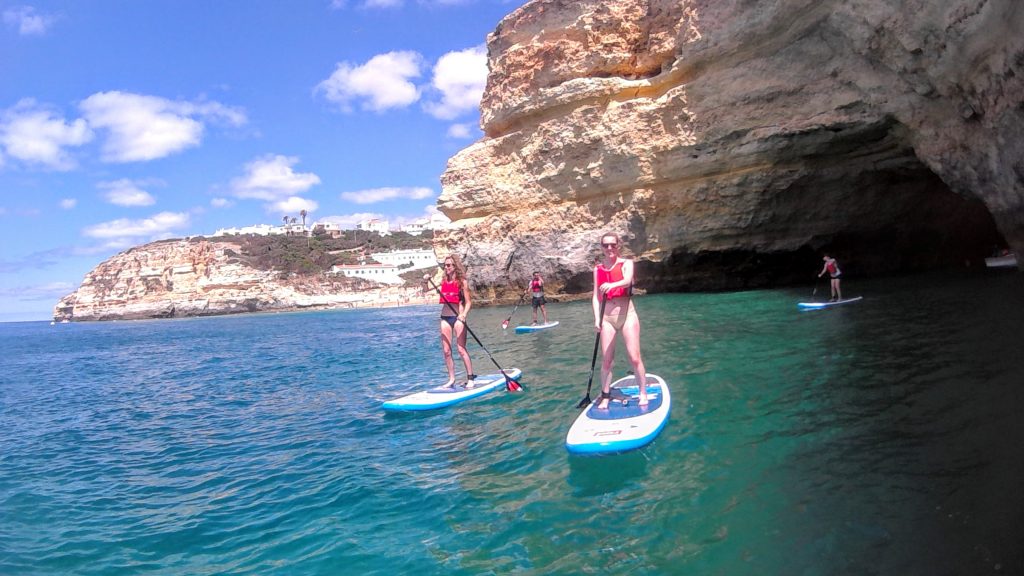 31. Kitesurf
One more sport using the power of the wind, for the more adventurous and deeper pocketed (lessons are quite expensive), but you'll be rewarded with rush of adrenaline like no other sport on the list gives.
32. Hiking
Portugal might not be the first country that comes to mind for hiking, but it has a lot of mountains, forest and coastal trails on its mainland and let's not forget Madeira and Azores that are paradise for hikers.
33. Horse Riding/ galloping on the beach
If you love these animals and want to have somehow different experience, horse riding on the beach can be the right activity for you. Sometimes you can ride a donkey, if you're afraid of horses (like me).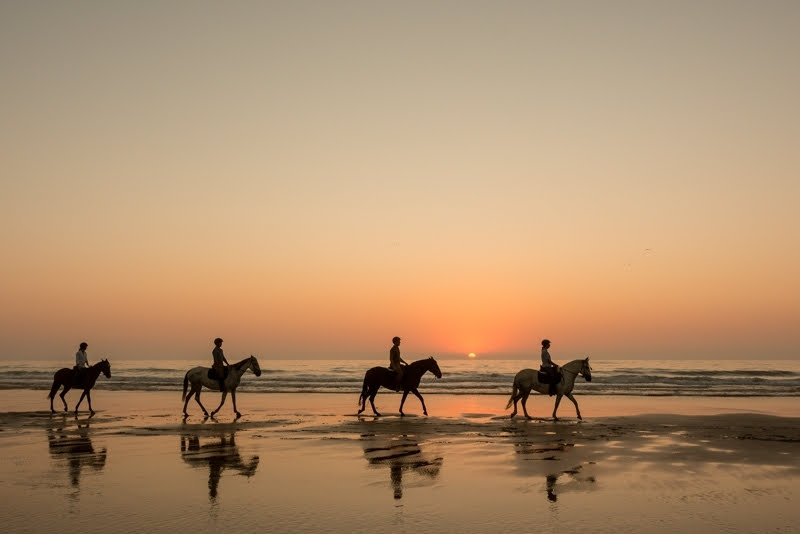 People
34. Slow
Portuguese are slow (not as much as in the Caribbean though for comparison), they love to take their time and hate being rushed. This has its perks – if you're late nobody cares, but it can get on your nerves, so be patient and take it easy. Even in the bigger cities, people are not in a hurry, unless when driving. Then their patience vanishes into thin air…
35. Kind
Portuguese are kind and caring and won't leave you in trouble, so never be afraid to ask for help.
36. Know languages
The older generation speaks French, the newer English and most understand Spanish, even if they didn't speak well English, they would make great effort to accommodate you.
37 Cristiano Ronaldo
I don't need to say anything here, the name is enough. But for those who have no idea- he's probably the most successful football (soccer) player in the world at the moment.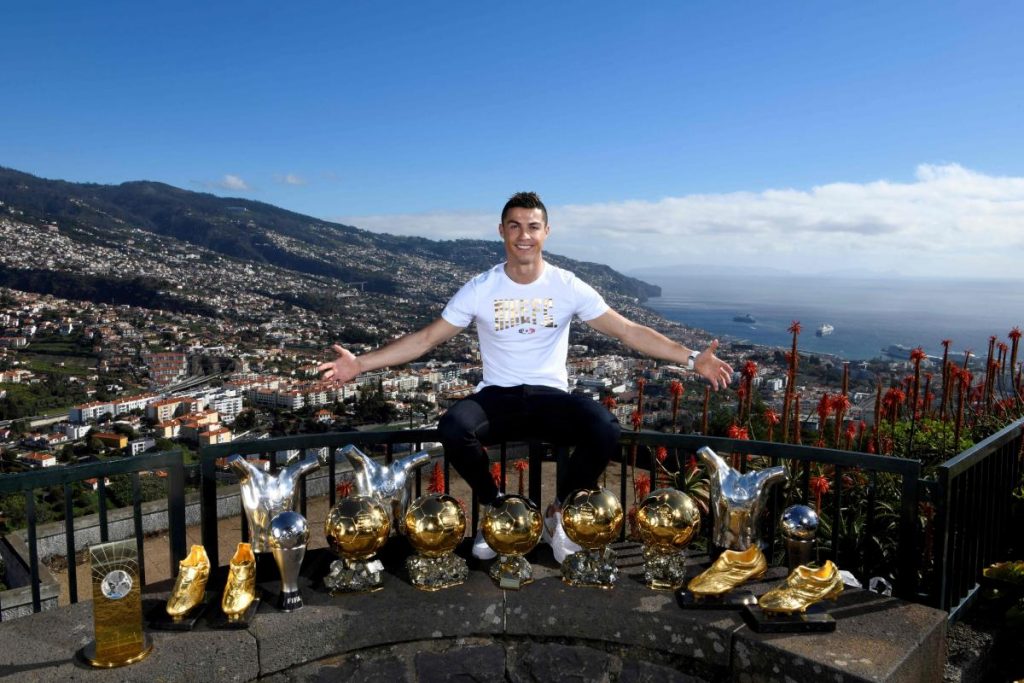 Art
38. Fado
Fado is sometimes sad, but very beautiful music, that will give you chills. It always tells a story, therefore you cannot talk while listening, it's considered very rude. Even if you don't understand a word,the melody will grab your heart and mind. Fado comes from the latin word fatum, which means destiny or fatality for more literal translation. It's supposed that fado originated in Lisbon sometime in the Middle Ages, but where and when exactly is still unknown.
39. Azulejos
The Portuguese tiles are beautiful, either colorful and cheering used on building facades or telling a story, normally used on public buildings like train stations, churches, etc. This tradition originated in the 13th century when the Moors ruled Portugal. It turned into an inseparable part of the Portuguese architecture after the Portuguese King Manuel I returned from Seville. The tiles were used to embellish the white interiors of Gothic buildings. The earliest and most traditional azulejos main colours were white and blue, inspired by the Age of Discoveries, mainly the ocean's blue. Then later yellow and gold appeared. Now more colours are used.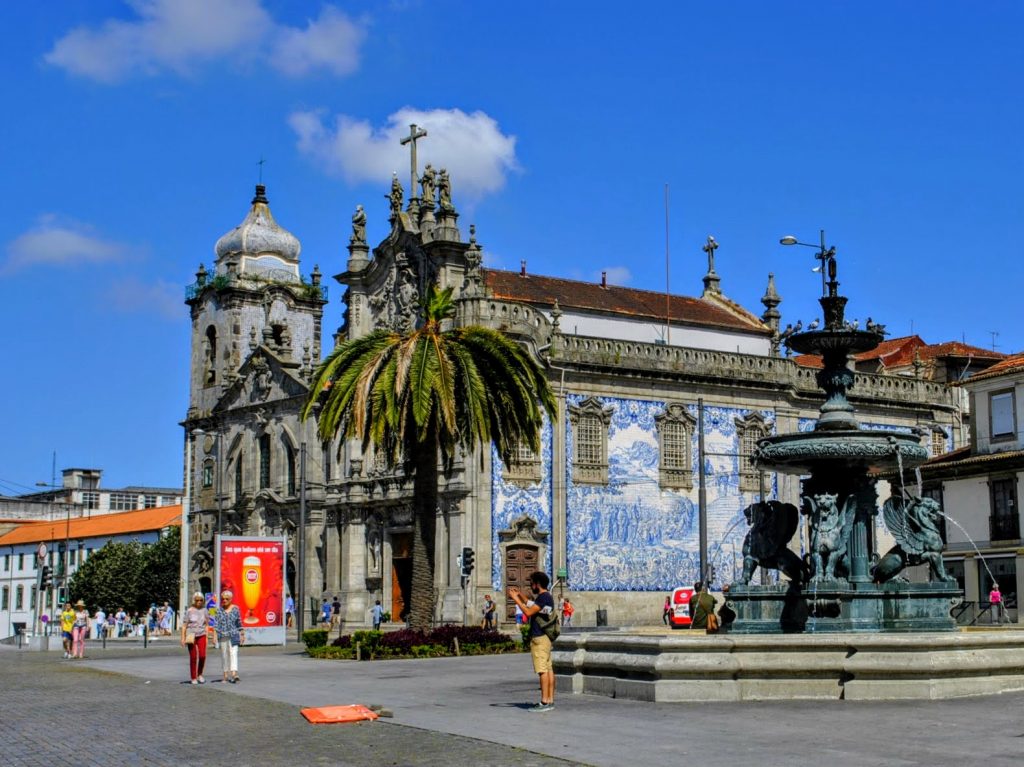 40. Vhils and Graffiti
For the lovers of alternative and street art, Lisbon has a lot to offer, especially in the zone of Alcantara and São Vicente de Fora. The most famous Portuguese street artist is Vhils, the nickname of Alexandre Farto. His art has been recognized internationally with exhibitions in London, Paris, Hong Kong, Beijing, Miami and others.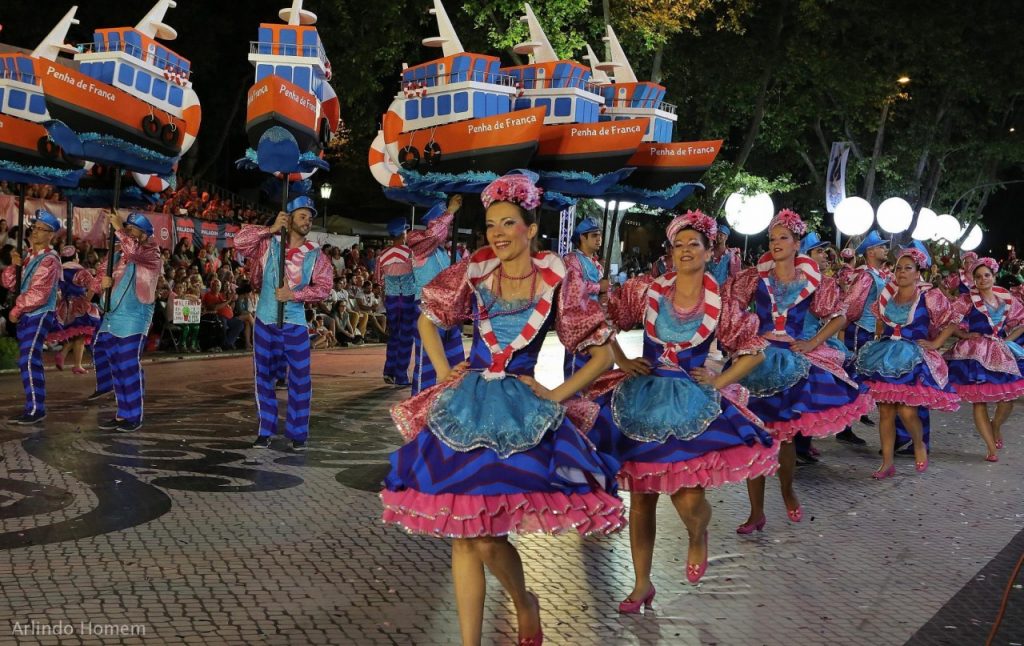 41. Art Galleries
Lisbon is not Paris or New York, but when it comes to low key art galleries, this is the place. The most famous ones are CCB for contemporary art in Belém, Museu de Arte Antiga, old world paintings in Madragõa and Gulberkain in Saldanha with its private collection of old and modern art.
42. Calçada Portuguesa
Some love it, others hate it! There's no denial that the cobblestone streets are beautiful to look at, especially when there's a geometric pattern or the design depicts something. But they can be a bit dangerous to walk on, therefore use non-slippery shoes, remember high heels – high level of proficiency in walking on Calçada Portuguesa.
43. Ceramics
 Portugal has many beautiful ceramics to offer, not the cheap souvenirs saying "I love Portugal", but real pieces of art. Some of them can be used every day – vases, bottles, cups, plates, etc, others are more piece of decoration. The most famous traditional pottery factory is in Porches, Algarve. Its works are sold all over Portugal, but are very present in the home region, of course. If you're looking for something special and high end, Vista Alegre is your brand. It was founded in 1824 in Aveiro and produces some very fine and expensive pieces of porcelain and crystal. So make sure they're very well wrapped and protected on the way back home. Preferably always take them in the hand luggage.
Architecture
44. Casa da Musica
Or the House of Music in Porto is one of its iconic buildings. It was designed by the Dutch architect Rem Koolhaas. Nicolai Ouroussoff, architecture critic from the New York Times, classified it as Rem's masterpiece and that it's "a building whose intellectual ardor is matched by its sensual beauty". You can make behind the scenes tour or of course listen to a concert.
45. Bridges
There are some landmark bridges in Lisbon and Porto worth visiting. The 25th of April is often compared with the Golden Gate bridge of San Francisco, but more beautiful (kidding). Then you have the 16-km long Vasco da Gama Bridge. In porto there're 5 bridges made with iron constructions. One of them is made by Eiffel's student and another one by Eiffel himself. Simply impressive
46. Schist Villages
Situated in the mountainous regions of Portugal like Serra do Açor, da Estela and da Lousã, they are an ancient miracle among the modern society. Piodão for example was cut from the rest of the world and it couldn't be reached by car until the 1950s. Therefore it's like a time machine that will transport you to the past.
47. Medieval Villages and Towns
There are a lot of beautiful small towns and villages dating back from the Medieval ages. Some of them include Tomar, Monsanto, Belmonte. For more info check out my article about the 30 of the Most Beautiful Small Towns and Villages in Portugal.
48. Aveiro
Aveiro has probably the most unique architecture in Portugal. You'll find different styles as Art Deco, Art Nouveau and Rococo, and of course the traditional Portuguese.
49. Belém
Belém and more exactly the Monastery of Jeronimos was spared during the 1755 Earthquake and tsunami that hit Lisbon, so you can enjoy its architecture unaltered since the Middle Ages.
50. Medieval Castles
Portugal is dotted with them from North to South, they were built first by the Moorish, therefore also referred as Moorish castles. Castelo de São Jorge in Lisbon and the Moorish Castle in Sintra are of the most famous, due to their location. But look below at the oldest castle of Portugal situated in Montemor-o-Velho, near Coimbra, impressive isn't it?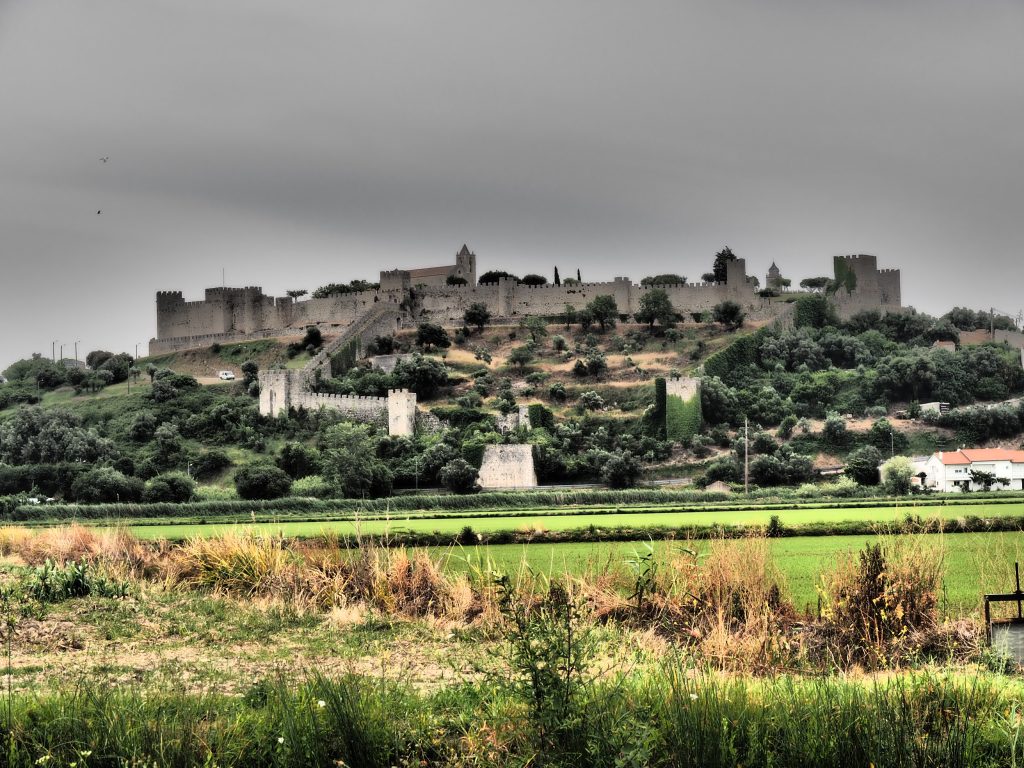 Entertainment
51. Music festivals
There are so many music festivals in Portugal during Summer, in the last years there were stars like Justin Timberlake and Sean Paul performing. Check this events page for more info.
52. Festas dos Santos Populares
Santo António in Lisbon and São João in Porto are some of the biggest celebrations of the year, held each June. There are costume marches in Lisbon, fireworks in Porto and a lot of celebrations on the streets. People even open their own houses and serve sardines and sangria.
53. Festa da Flor
This is a huge and lush celebration in Madeira, there's beautiful flower parade in the weekend, but during 2 weeks either in late April or early May there're various events and expositions of one of the biggest riches of Madeira.  
54. New Year in Madeira
This celebration is known worldwide, because of the vastness of the fireworks that lit the night sky at the bay of Funchal every new year when it hits 12 o'clock.
55. Nightlife
The nightlife in the bigger cities like Lisbon, Porto, Coimbra – because of the students, and Algarve in Summer, makes Portugal a great destination for who likes to have fun in the night. The Portuguese start going at the bars late- around 1AM and then continue celebration into to morning. Thus I don't recommend going out every night, the days are still the highlight of Portugal.
56. Feira da Ladra shopping
Feira da Ladra is the biggest Flea Market in Portugal, taking place every Tuesday and Saturday near Alfama, Lisbon. Ladra means woman thief, because originally on the market were sold stolen goods, now not so much… There's something from everyone, from old and used stuff to new and designer ceramics and clothes.
57. Gourmet shops
Gourmet shops have been popping up like mushrooms after rain, but they're great to try or buy artisanal goods. You'll find cheeses, cans, cold meats and even amazing chocolate at these and they make great gifts, too.
Fairytale feeling
58. Harry Potter Connection
Harry Potter novels are deeply connected with Portugal. The author J.K. Rawling lived in Porto teaching English between 1991-1993. During that time she got the idea of the 7 books and started writing. She writes on her website "in those first weeks in Portugal I wrote what has become my favourite chapter in the Philosopher's Stone, 'The Mirror of Erised' – and had hoped that, when I returned from Portugal I would have a finished book under my arm. In fact, I had something even better: my daughter, Jessica." It is said that she used to write the novels at Majestic Café in Porto and that Diagon Alley's premium bookstore, Flourish and Blotts, was inspired by Livraria Lello, that the black cape of Portuguese university students inspired Hogwarts attire. Salazar Slytherin himself was inspired by the Portuguese dictator Salazar (1932 to 1968). Conspiracy theory says that even Harry Potter's look was inspired by Fernando Pessoa's – a Portuguese writer and Poet. You can read more about Harry Potter and Porto connection in this great article.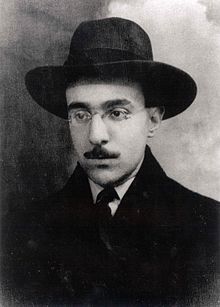 59. Óbidos
One more very charming village of Portugal that has kept its medieval look unaltered and it's surrounded by Moursh walls which make it the perfect fairytale backdrop.
60. Palácio da Pena
Pena Palace in Sintra existed long before the fairytale castles of Disney, this is what they look in "real life"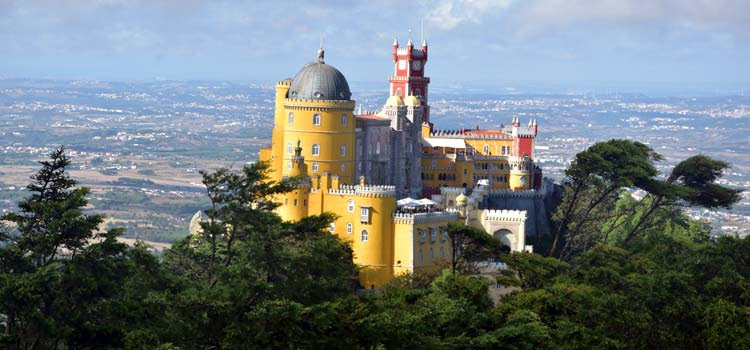 61. Quinta da Regaleira
Quinta da Regaleira also in Sintra is actually a private residence, decorated in Gothic style. It's most famous though for its spiral staircase. Both are worth the visit when in Sintra.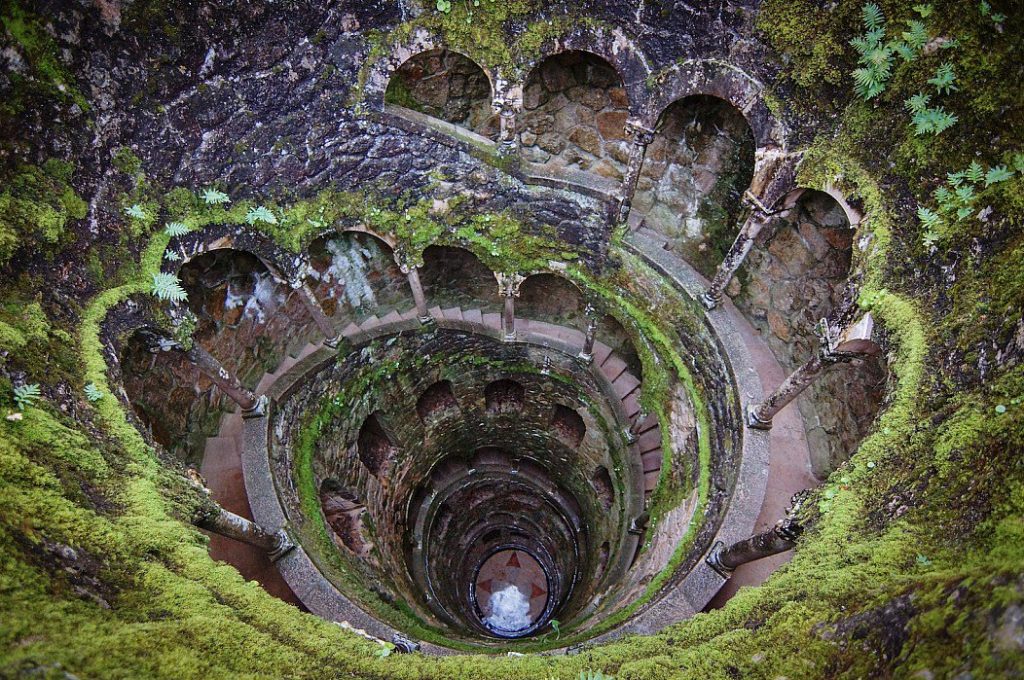 History 
62. The first to venture into the unknowns seas
Global exploration started with the Portuguese discoveries of the Atlantic archipelagos of Madeira and the Azores, the coast of Africa, and the discovery of the sea route to India in 1498 (source).
63. Trams
Lisbon and Porto have probably some of the most picturesque trams in the world. Specially famous are Tram 28 that roams the historical center of Lisbon, Elevador da Bica and Elevador da Glória. The last two are actually serving as funiculaire that connect the hills and the plain streets.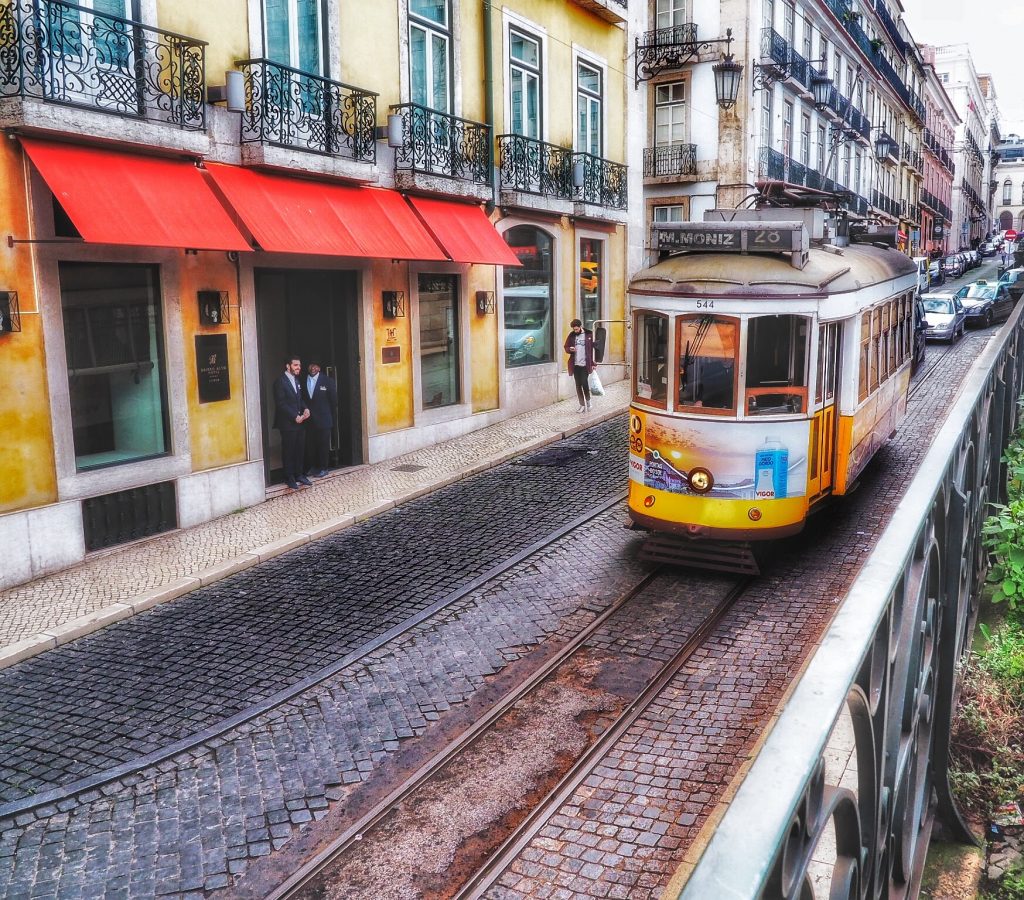 64. Chilli Pepper
Portuguese traders introduced Chili pepper to India during the 16th century. "Vindaloo" still remains one of the hottest dish prepared in Goa using chili pepper, an Old Portuguese colony in India. Chili pepper is native of tropical South America. In 1492, Columbus found chili peppers in West Indies. Columbus thought this was another variety of black pepper.  The original name used by Columbus for these peppers was 'Aji', a variation of 'Axi' (Aztek). (source)
65. Tea
Who would imagine that the so English tradition of drinking afternoon tea was first introduced by the Portuguese by Catherine of Braganza who arrived from Portugal to marry Charles II in 1662. (source)
Cool Vibe
66. Peacefulness
There are places in Portugal that still seem forgotten by the rest of the world, calm and serene. You'll find these places mostly in the villages of the interior in the regions of Serra de S. Mamede, do Аços, Amarela in Geres. From the peaceful Açores, Flores island is said to be the most secluded.
67. Chilling by the pool with a glass of wine
Not a fan of the beach, water too cold? Don't worry in Portugal you'll find amazing houses with pools in the interior, Algarve, Açores, etc. Make sure to book early for best prices and availability.
68. Lying on the beach
This is a nationwide hobby in Summer. And very healthy, the sunlight exposure is the only way that can get vitamin D naturally. Put some strong sunscreen though and enjoy your time Portugues style.
69. Safety
Portugal is very safe for the traveller, excluding the pickpockets in the most touristy areas, use some common sense and you shouldn't worry at all.
Luxurious Feel/ Exclusiveness
70. Off the beaten path destinations
There are a lot of famous places that can get crowded, but you can always escape the crowds, there are places and beaches that even in August seem to be somehow empty. Need help finding them, check-out my Travel Planning Service here.
71. Boutique Accommodation
Portugal has some very high quality accommodation to offer and the prices remain relatively affordable compared to other European destinations. I recommend looking for boutique guest houses or turismo rural to get the best price/ quality/ service ratio
72. Exquisite Restaurants
Portuguese love food so much, maybe more than any other people on Earth. They talk about it constantly, so you can imagine that they cool quite well here. But in the last years new and very fine restaurants have emerged in the Portuguese food scene. Some of them include Belcanto, two star, Lisbon; The Yeatman two star, Porto and many other
73. Marvelous Views
Lisbon is the city of 7 hills, so any small street can reveal a surprisingly beautiful view, let's not get started on the numerous viewpoints. Get on the hills of Proto or go to Gaia and enjoy stunning cityscapes. Or just chase the sunset at the beach or in the plains and you'll be rewarded.
74. Value for money
Not only hotels, but most of Portugal is value for money for the visitor. Food is delicious, but affordable, so that you can eat every day out. You can make private day trips for as little as 60 euros/ person. Enjoy sangria at a beach bar for only 16 euros/ liter. Transport in Lisbon costs 1.25eur/ trip. Uber to airport about 15 euros. You can splurge in these holidays without emptying your pockets.
Missing from the list
75. Lisbon
The capital city of Portugal has it all – monuments, museums, design shops, fine restaurants, river cruises, day trips, stunning views, sunshine and so much more, you have to experience it for yourself to understand.
76. Porto
Porto's riverside wasn't destroyed in the 1755 Earthquake, which makes it a brilliant example of Medieval architecture, that you won't find in Lisbon. Then you have the Harry Potter connection, Francesinha, Port Wine and Douro valley. Which of the cities would you choose for your next visit?
77.  You'll learn what's Saudade the hard way
Translations form the favourite Wikipedia: "The famous saudade of the Portuguese is a vague and constant desire for something that does not and probably cannot exist, for something other than the present, a turning towards the past or towards the future…" Although some say it's not possible to really translate it to English, because it's a feeling. I won't have to because when you leave, your heart will feel like broken into million pieces and you'll long to return. Well, that's saudade.
Let me know the your reasons to visit Portugal in the comments below.
In the meantime feel free to check-out the our services and products that can help you have the perfect trip to Portugal here.