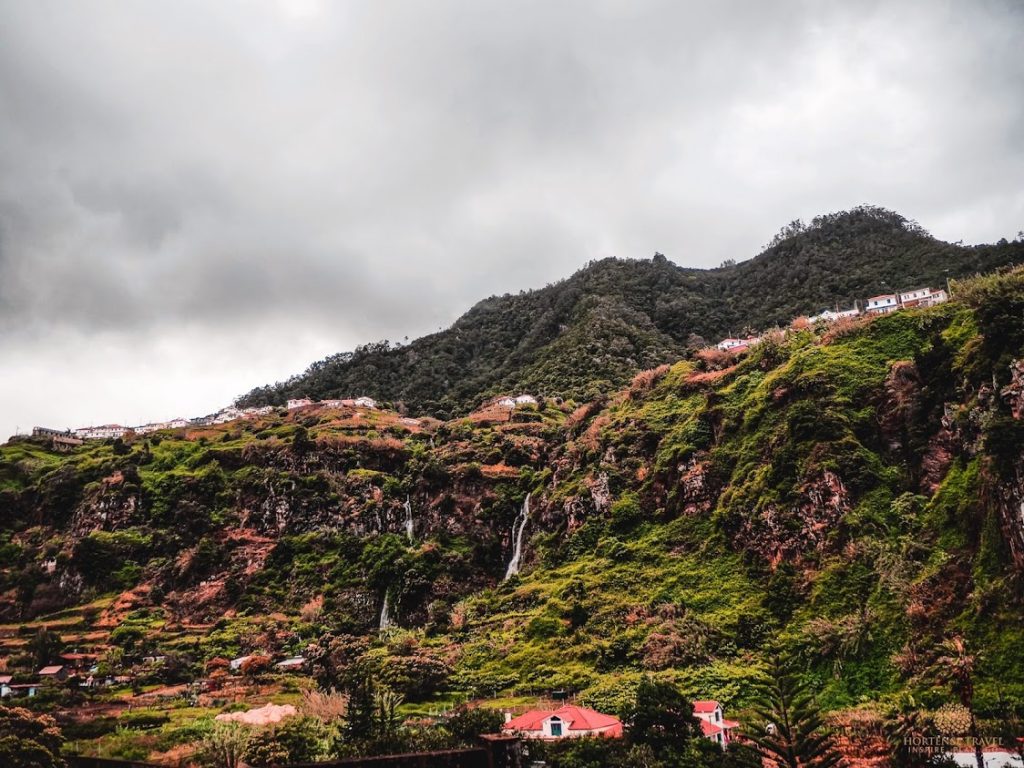 When you think of Madeira, your mind probably turns to its breathtaking natural beauty, its world-class food and wine, and perfect year-round climate. However, did you know that Madeira also gives visitors amazing opportunities to take part in all kinds of exciting activities? Whether you are looking to participate in traditional outdoor activities such as hiking and mountain biking or if you want to try something completely different, Madeira has a multitude of choice. Best of all, you will get to enjoy these exhilarating activities while admiring the stunning landscapes of the island. If you want to add some thrilling activities to your Madeira itinerary but are unsure what is on offer, check out this guide to the 15 most adventurous things to do in Madeira.
1.Canyoning
It may not be an activity you normally consider doing when on holiday, but Madeira has fantastic canyoning opportunities regardless of whether you are a complete beginner or more experienced. For those of you who do not know, canyoning is travelling through canyons via any means necessary; due to the nature of canyons, this can involve walking, jumping, swimming, scrambling, climbing, and abseiling. Out of all the adventurous things to do in Madeira, you can guarantee that canyoning is one of the most exhilarating. If you are a beginner, you should consider starting your adventures in canyoning at either Ribeira das Cales or Ribeiro Frio, which are both rated level one in terms of difficulty. There are also courses ranging from level two to level four in difficulty, such as Ribeira do Lajeado, Pedra Branca, and Ribeira do Vimieiro. To organise your canyoning trip, there are many tour companies throughout the island which offer these kinds of trips which include your equipment and guide.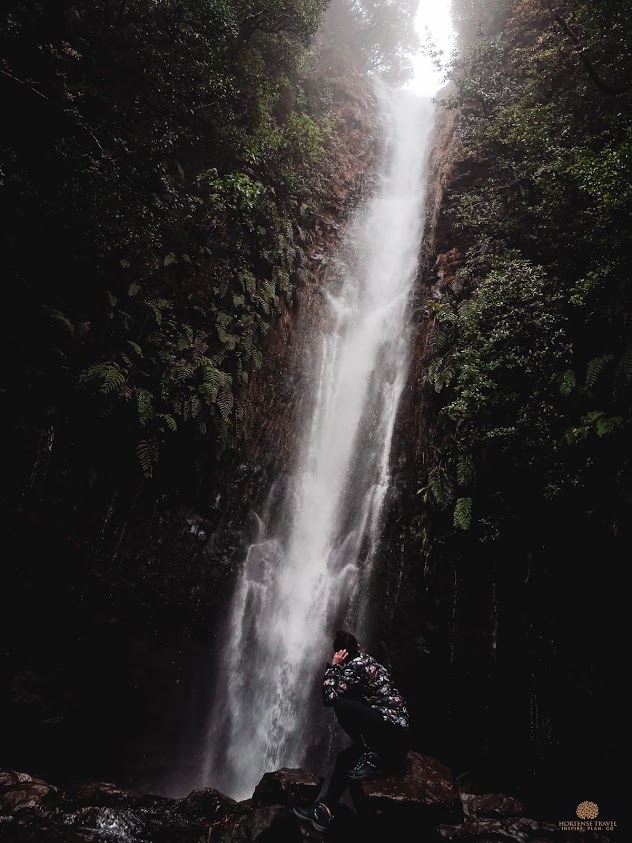 2.Coasteering
Another thrilling activity, the principle of coasteering is very similar to canyoning, except that rather than taking place in canyons, coasteering is the activity of making your way across the seashore of a rocky coastline either on foot or by swimming. Like canyoning, coasteering involves a lot of scrambling, climbing, jumping, and even diving. While it might sound like a hard activity – especially as it is done by the sea which, as we all know, can get choppy at times – it is just as accessible for beginners to try out as it is for the more experienced. Many tour operators offer coasteering trips to Ponta de Sao Lourenco, a nature reserve since 1982 and considered to be one of Madeira's most beautiful spots. The tours are organised so all levels of ability can take part, so you do not need to worry if it is your first time coasteering.
3.SUP
Stand up paddling – SUP for short – has become increasingly popular in recent years, and there is no better way of discovering Madeira from a sea view perspective. Part of SUP's attraction is that it is incredibly easy to learn as well as being really fun. Unlike traditional surfing where the rider pulls themselves up on their board in order to catch a wave, in SUP, riders stand on their boards and use a paddle to move themselves about in the water. As an island nation, you can find companies offering SUP tours all around the coastline. However, if you are more confident on a paddle board, you can also hire equipment without the need of hiring a guide along with it.
4.Surfing
If you prefer to take to the waves in a more traditional manner, surfing is also a popular activity in Madeira. In fact, Madeira is known as the Hawaii of the Atlantic with the island getting pretty big waves which, combined with the fantastic climate here, make Madeira a great spot for surfing. The best surf spots are considered to be on the west coast, including the most famous spot, Jardim do Mar, although you will find surf spots all around the island. Other popular spots include Ponta Pequena, Paul do Mar, and Faja da Ovelha. Just be aware that these spots, due to the size of the waves, are more for intermediate and advanced surfers. If it is your first time surfing, Porto da Cruz is a good option as there is a surf camp here.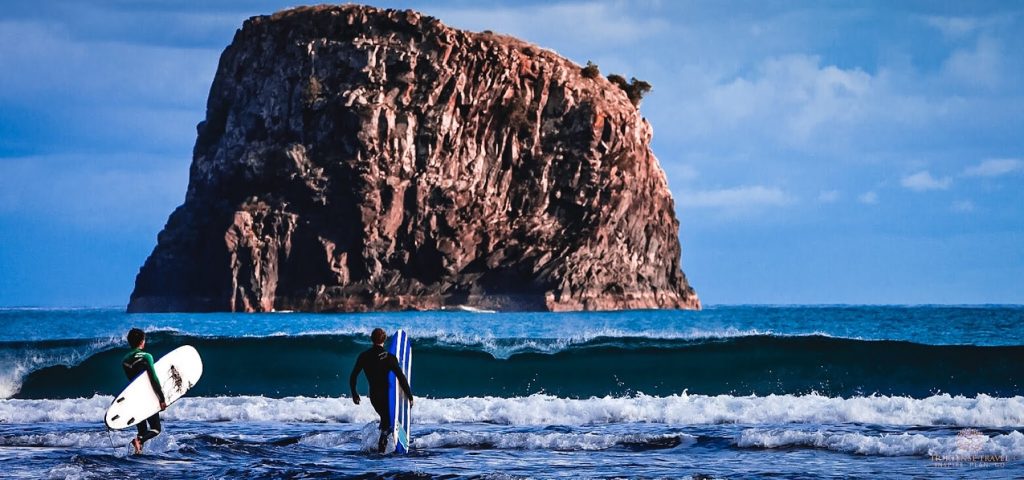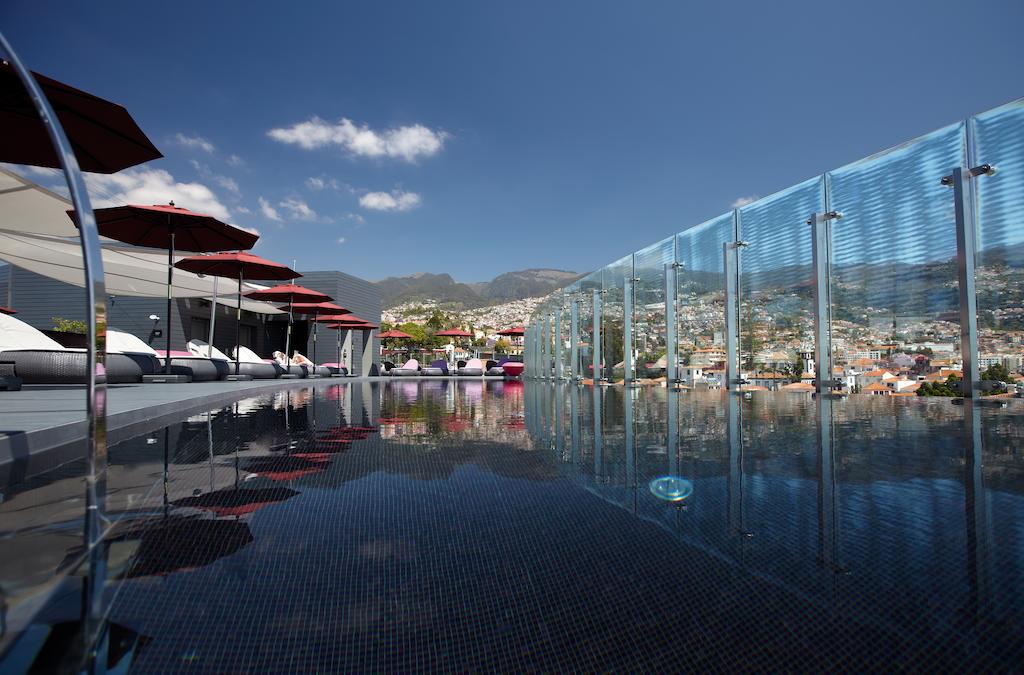 5.Tobogganing
Easily Madeira's most unique and unusual adventurous activity, if you are wondering how Madeira has tobogganing without any snow, the simple answer is they do it without. The famous Monte toboggans originated in the 19th century and are made of wicker and two wooden runners. Initially they were used as a form of downhill public transportation in Funchal, but in recent years they have been predominantly used to transport tourists from the steps of the Nossa Senhora do Monte Church to Livramento, a suburb of Funchal. The entire route is around two kilometres long and follows roads which are pretty steep, making this a white-knuckle ride indeed. However, you will be in the very capable hands of your carreiros, two men who have the job of steering the toboggan as it makes its way downhill. As far as exciting things to do in Madeira, this is considered to be one of the absolute must-dos.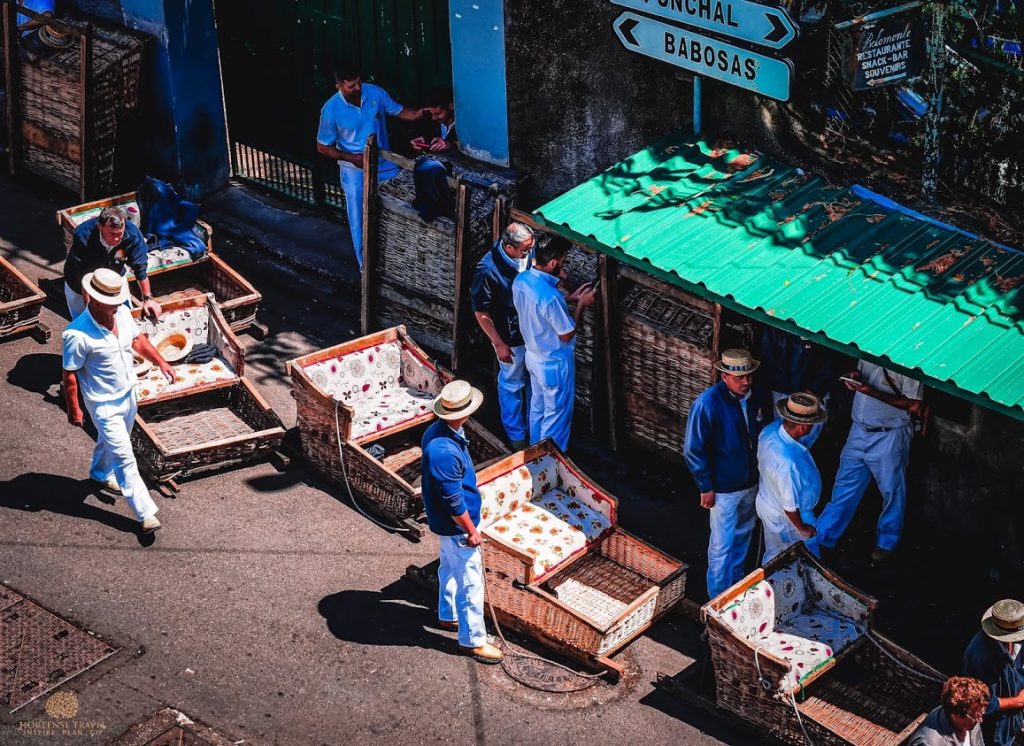 6. Driving through Madeira's Wild North
Driving in Madeira can be problematic at the best of times; because of its mountainous terrain, routes between different places can be extremely winding and narrow. But if you are an experienced driver and want to experience the adventure of taking a road trip here, make sure you make your way to the north of the island. This part of the island is wilder and less developed than the south, so you will be rewarded with stunning views of pristine and deserted beaches, imposing green mountains, dramatic waterfalls, and lush forests. And you do not just need to see them from the car window; there are plenty of opportunities to stop, stretch your legs, and see the beautiful, wild places up close. If you are hiring a car, make sure that you rent one with a big enough engine to deal with the steep climbs; the cheapest option available is probably not going to cut it on north Madeira's roads.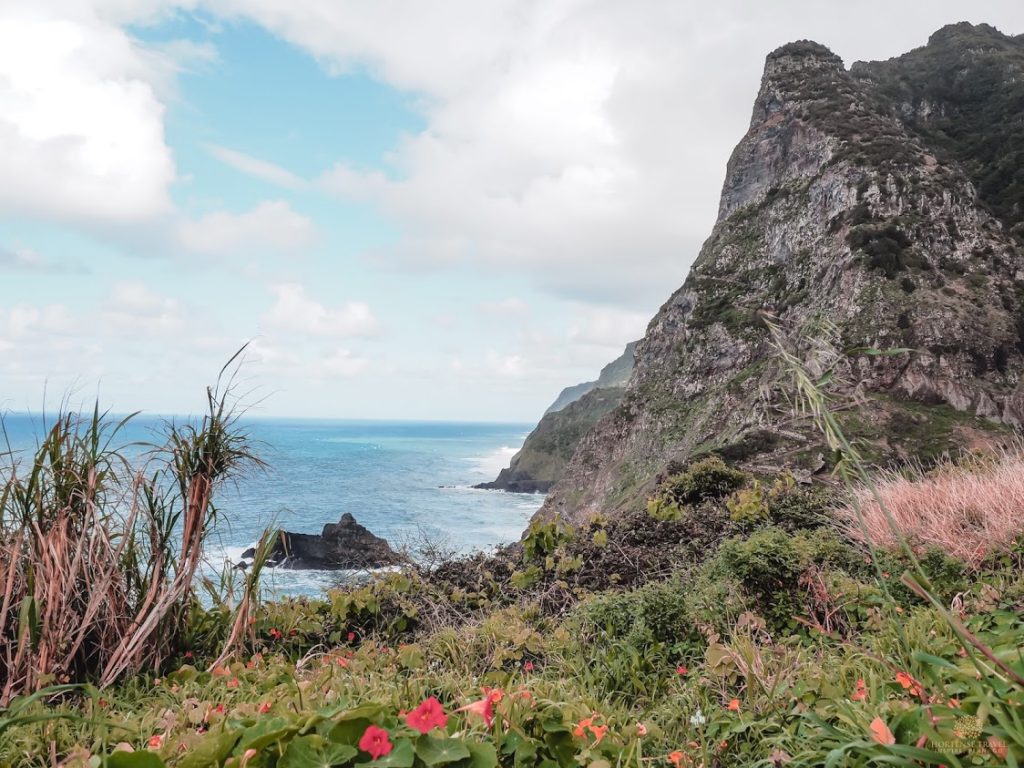 7. Jeep Safari
If you cannot drive – or just do not fancy your chances driving on Madeira's roads – then a great alternative is to take a jeep safari. You get all the advantages of driving around the island's most beautiful spots without all the stress of taking to the wheel yourself. If you are interested in exploring the north of the island, there are lots of jeep safaris which will take you around the best spots, but these are not the only ones on offer. Quite a few companies also have tours to other parts of the island, such as Nun's Valley and Sea Cliff, or you could spend some time discovering the west or south of the island in closer detail.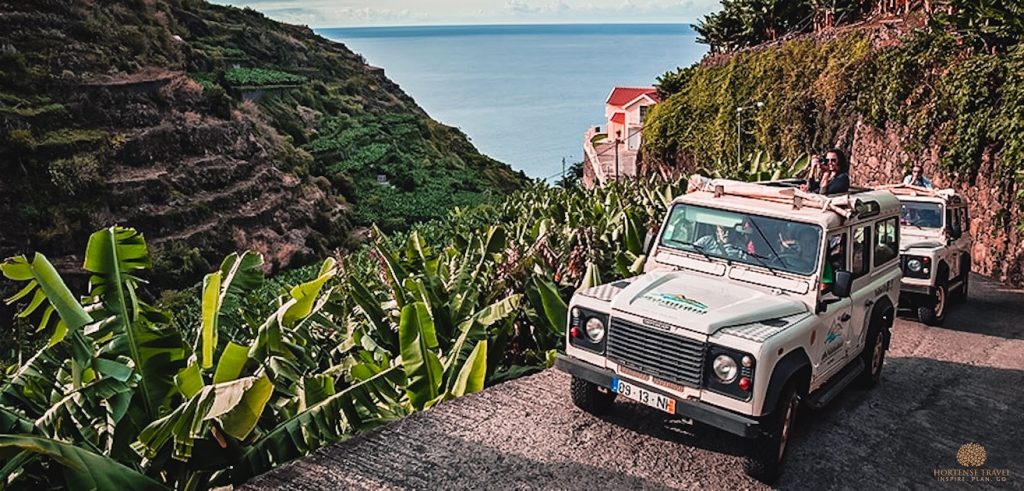 8.Diving
Madeira's climate does not just lend itself to activities on land; its average temperature of 21°C and clear waters make it a wonderful spot for diving. Like with most activities on Madeira, there are dives to suit all levels of ability and, best of all, you do not need to travel too far to actually begin your day's diving. There are many dive centres at your disposal, plus it is possible to head off on your dive directly from many of the beaches around the island. While there are obviously many dive sites around Madeira, some of the best ones include: Porto Santo, where you can see two ships – the Madeirense and the Corveta General Pereira d'Eca – which were specifically sunk there to create artificial reefs; the Garajau Nature Reserve, famous for its friendly groupers as well as all the other forms of marine life that can be found here, such as barracudas and giant anemones; and Reis Magos, known for its seahorses and frogfishes in addition to being a fantastic place for night diving.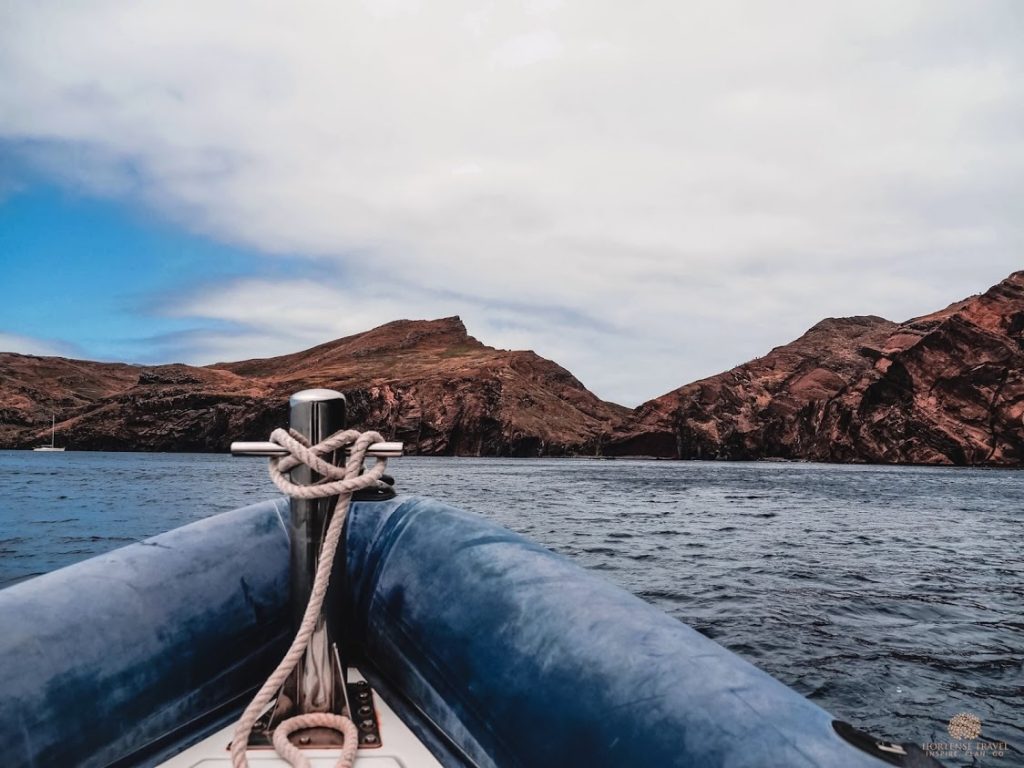 9.Snorkelling
If you have not passed your PADI certificate and have no plans to qualify, the next best way of experiencing the waters around Madeira is snorkelling. Pretty much any area that is good for diving is also excellent for snorkelling, but the favourite spots of travellers tend to be the Ponta de Sao Lourenco and Garajau Nature Reserve. Alternatively, if you are staying at a seaside hotel, many travellers just head onto the beach and then straight into the sea with their masks and fins. Lots of places in Madeira will rent out or sell snorkelling equipment, but you are, of course, welcome to take your own if you prefer. For those of you who want something a bit more organised, you can opt to take a snorkelling trip through a registered tour company rather than find the best spots on your own.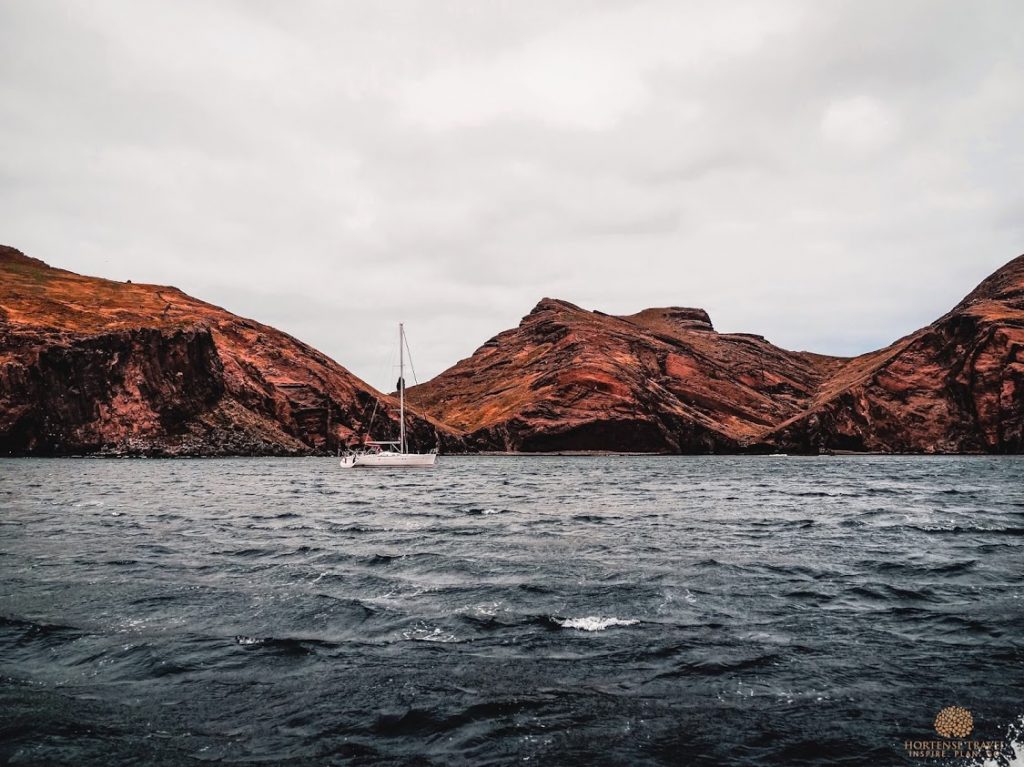 10.Swimming with Dolphins
Swimming with dolphins has to be one of the most unforgettable experiences you could possibly have in your lifetime, so why not make that dream come true while you are on holiday in Madeira? While many countries offer dolphin and whale watching trips, some companies in Madeira let you get in the water with these majestic creatures so you can see them up-close and personal. You will also get to learn more about these fascinating animals and the other marine life that live beside them; your guides are knowledgable about the different species that live around the island and their behaviour. Just be aware that feeding the dolphins – or any other marine species, for that matter – is strictly prohibited.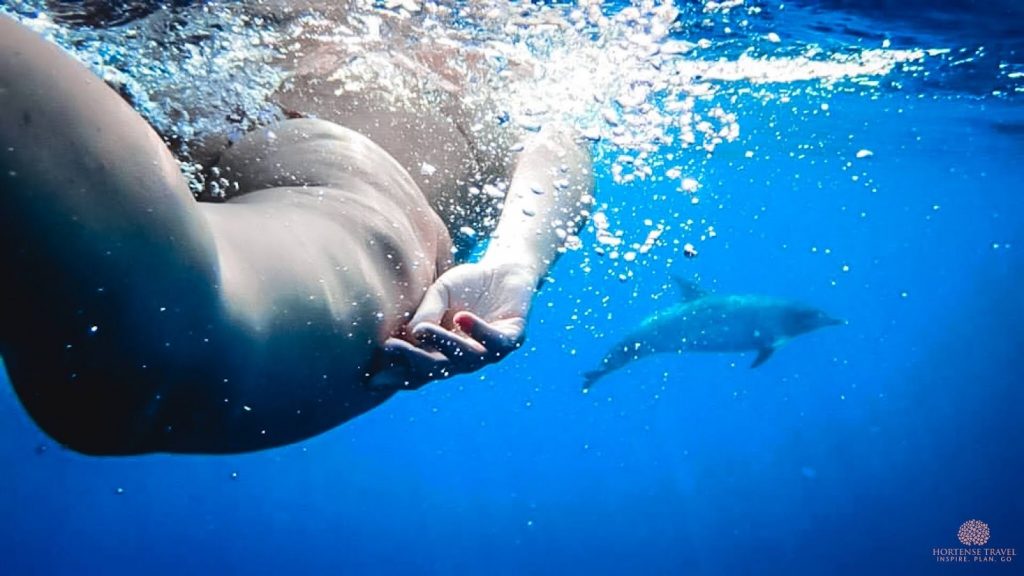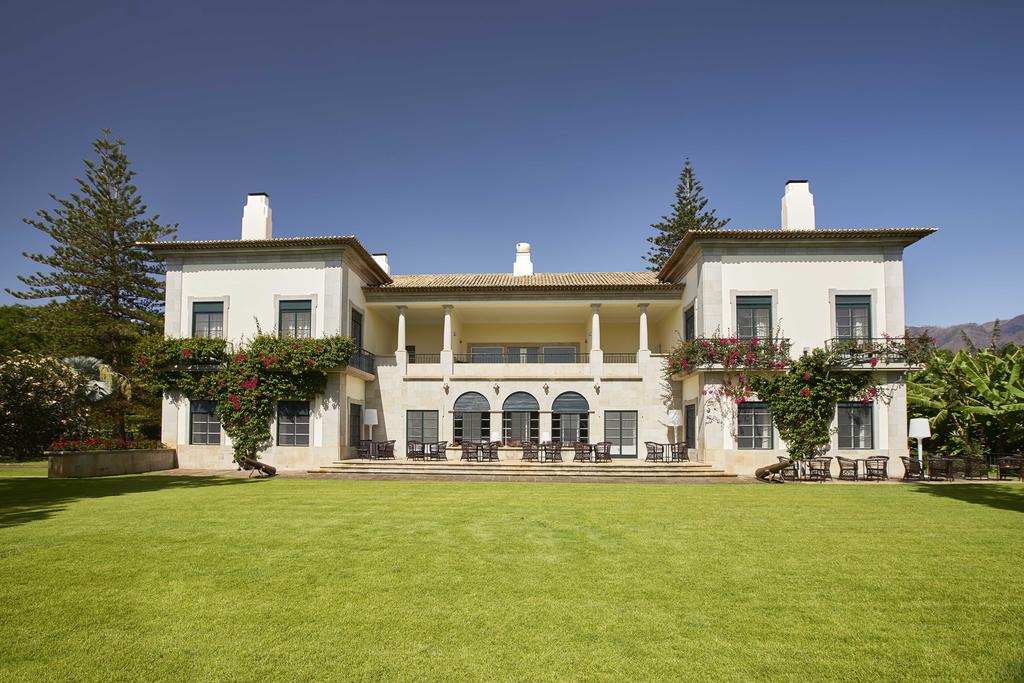 11.Visit the Desertas Islands
Rather than being one island, Madeira is actually an archipelago made up of different islands, of which only two are populated. Located to the south-east of the island of Madeira are the aptly-named Desertas Islands, although it is fair to say that the islands are only deserted of people. There is a wide variety of flora and fauna to be found on these islands; the Desertas Islands are protected due to the distinctive biodiversity here and its awesome landscapes, making them a wonderful day trip to add to your Madeira itinerary. They are very easy to reach from the populated islands by catamaran.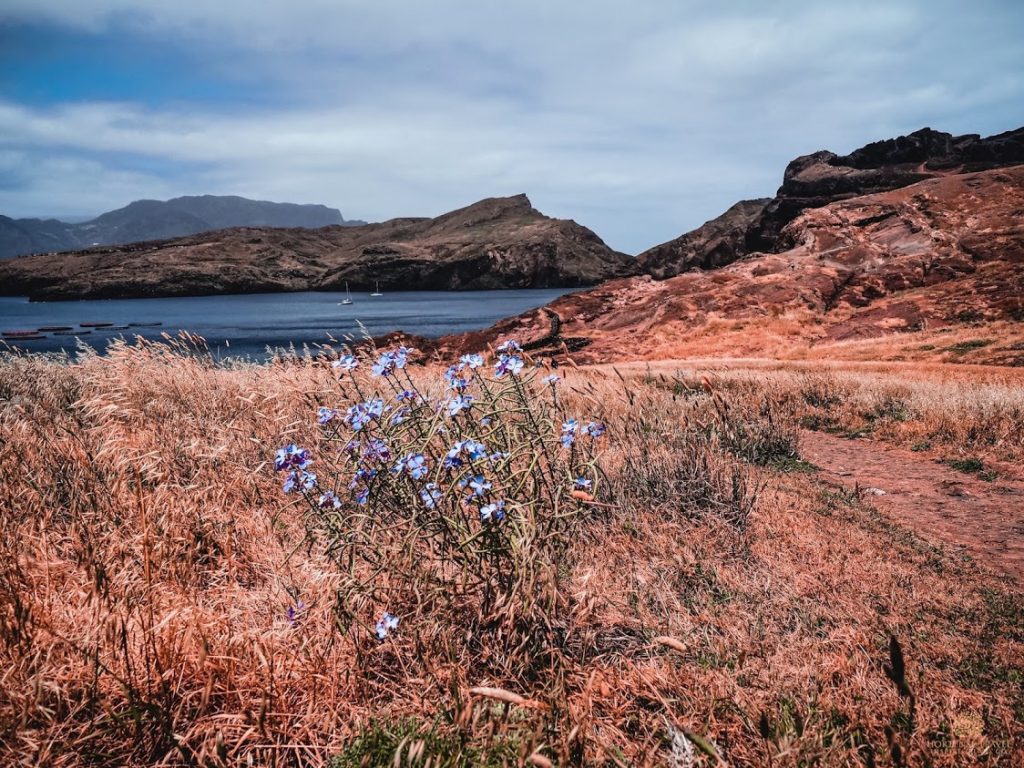 12.Hiking Pico do Arieiro and/or Pico Ruivo
For those of you who are interested in mountain hiking, you will definitely not be disappointed in Madeira. As two of the highest peaks on the island, many tourists like to make the challenging trek either to the peak of either Pico do Arieiro or Pico Ruivo, or both. The most popular way to reach the summit of Pico Ruivo is from the peak of Pico do Arieiro and consists of many difficult aspects, such as tunnels, steep slopes, and steep ridges. The trip between the two peaks takes between five and six hours, covering 12 kilometres. You can choose to hike to Pico do Arieiro, but there is also the option of making your way to this summit by car. If you do not want to hike Pico do Arieiro but still want to get to the summit of Pico Ruivo, you can hike from the village of Achada do Teixeira to the east of the peak.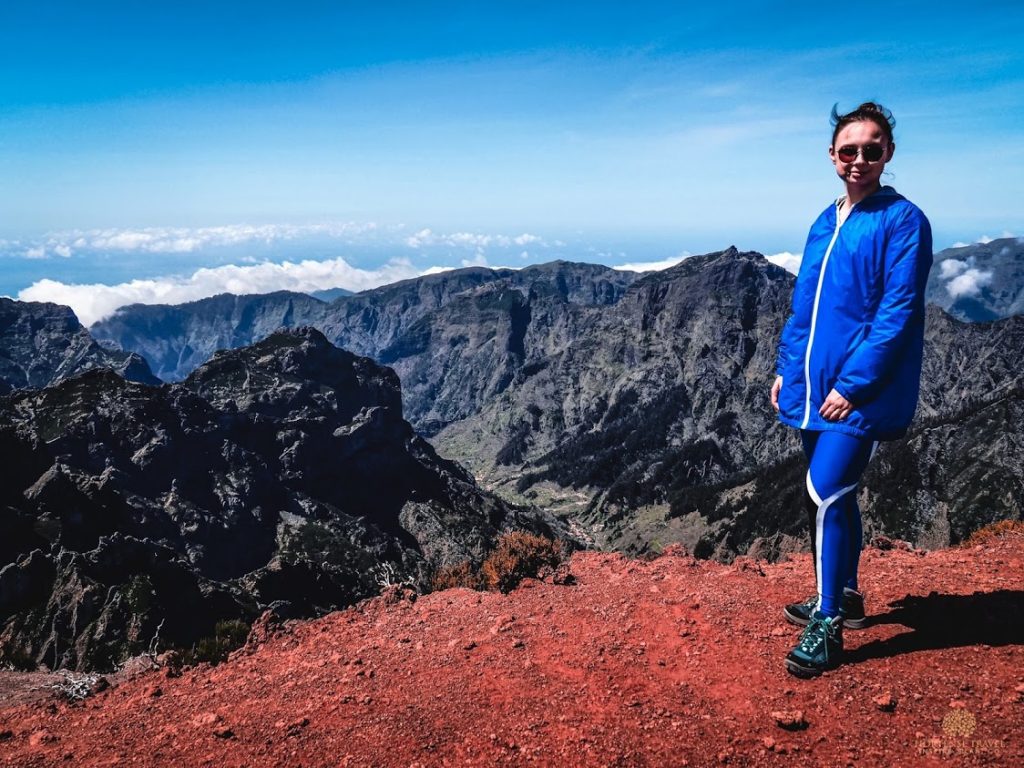 13.Follow a Levada
Levadas are of incredible importance to Madeira. These channels – some of them dating back to the 15th century – were created as part of the island's irrigation system, but in the 20th century it was decided that the levadas could have another purpose, as people had realised that the maintenance paths next to them were ideal for hiking. As a result of this, there are literally tons of levada walks to choose from, all of them making their way through some of Madeira's most stunning scenery. If you enjoy walking and want to immerse yourself in Madeira's wonderful countryside, a levada walk is the perfect way of doing it.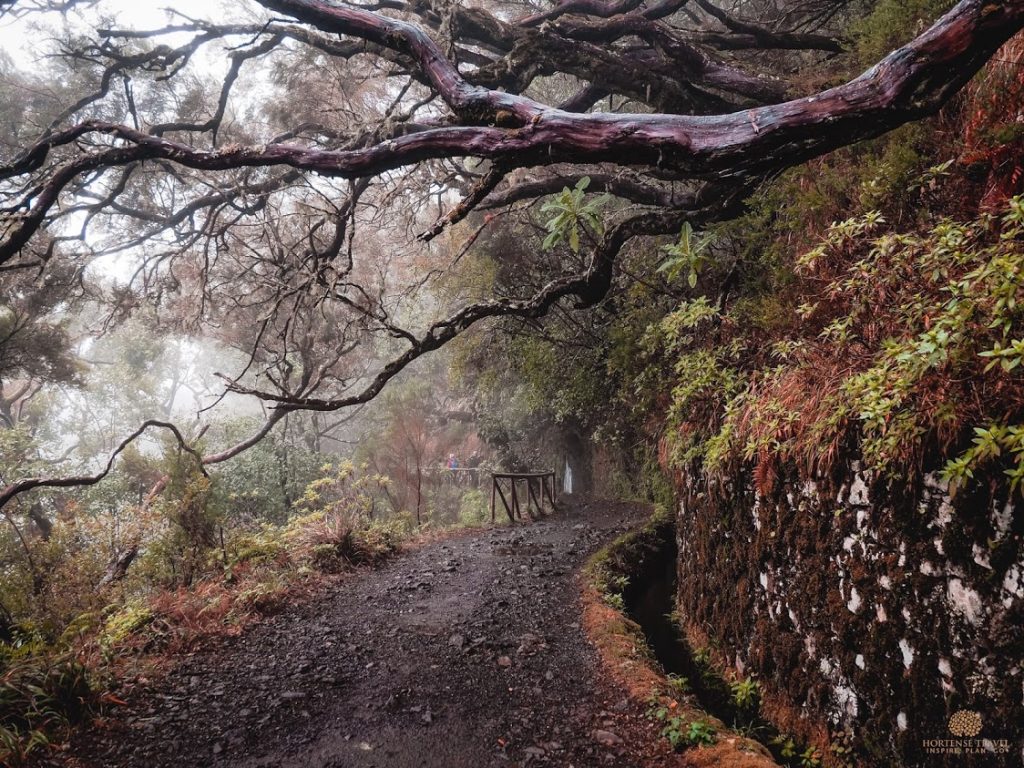 14.Hike to Cascata do Risco
One of the most glorious sights on the whole island, the Cascata do Risco is an impressive, 100-metre waterfall formed of two major cascades. The water flows down a vertical cliff into a small, natural pool called the Lagoa do Vento. To get to the waterfall, you need to follow the route PR6.1 and then take the turning at the Risco sign. The trail towards the Risco Waterfall takes you through lush green vegetation before arriving at a cleared area which gives you unimpeded views of the waterfall. It is a rather leisurely walk, so everyone of varying fitness levels should be able to complete it.
15. Paragliding
After you have seen Madeira from on land, the sea and the mountains, it is time to go even higher and see the island from a bird's eye point of view. Paragliding is always a fun activity to take part in, and doing it in Madeira is no exception. One of the most popular areas for paragliding is Arco da Calheta, where you will take off from a big grassy hill. Your flight then lasts around ten to 20 minutes before making your landing on the beach at Madalena do Mar. The flights are usually run as tandem flights, so if you have never done paragliding before, it is still possible for you to take part. If you have more experience and want to do a solo flight, you may be required to produce proof of your experience.
Madeira does not just have to be about lounging on the beach and sampling its fine cuisine. As this list shows you, Madeira can also be an exciting and adventurous place, with so many things to do which will get your adrenaline pumping.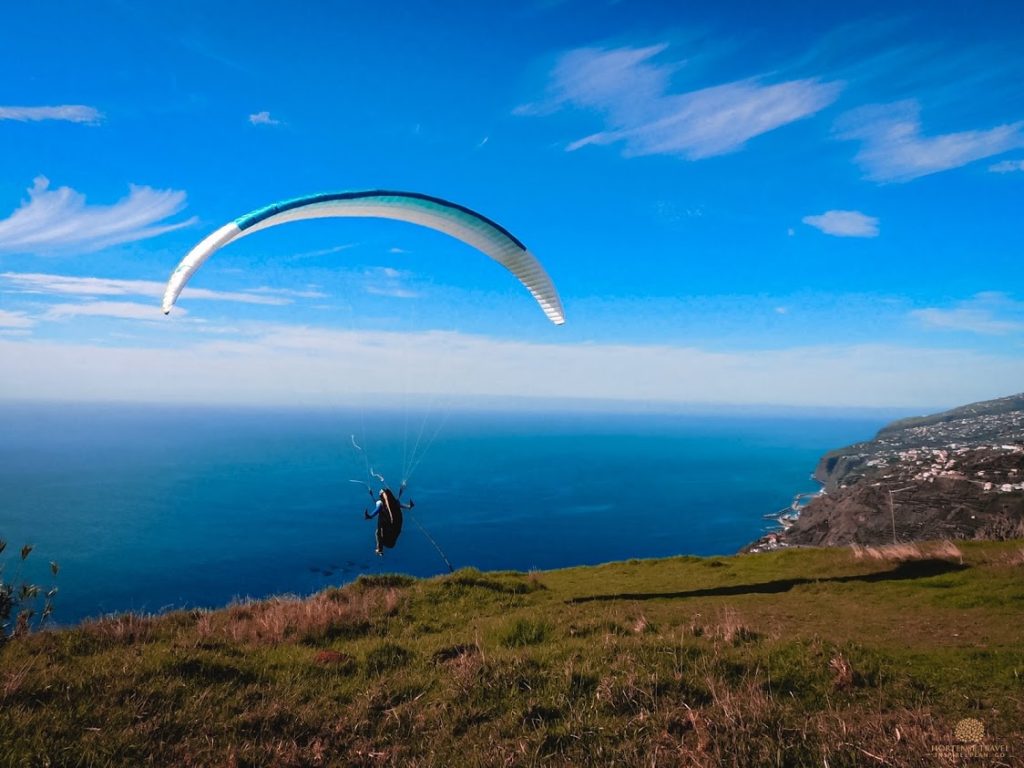 Visiting Portugal soon? Check these out: