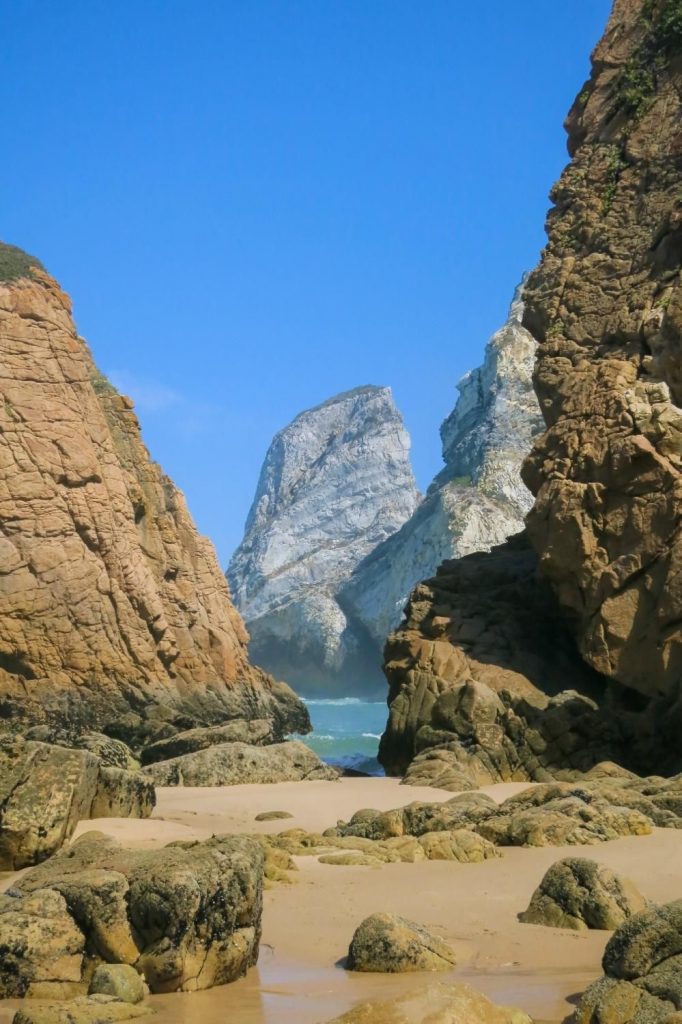 Is there anything better to do when it is warm and sunny outside than to head to the beach? Even though you will not find beaches in Lisbon itself, its proximity to the seaside allows its visitors to easily access beautiful sandy beaches! These are five examples of the best beaches near Lisbon for you to try during your visit to Portugal.
5 Best Beaches Near Lisbon
Praia de Carcavelos, Cascais
Praia de Carcavelos is well-known for two main reasons: sand and waves! This big sandy beach is the perfect place for those who enjoy a day laying on the beach or playing beach football and volleyball. Surfers will find great waves there and there are also surf schools for those who are just starting. Restaurants and bars can easily be found in the nearby area. Its main advantage is how easily you can get there from Lisbon!
How to get to Praia de Carcavelos from Lisbon: Reach Cais do Sodré by Metro (green line). Take the train from Cais do Sodré to Carcavelos. That is it!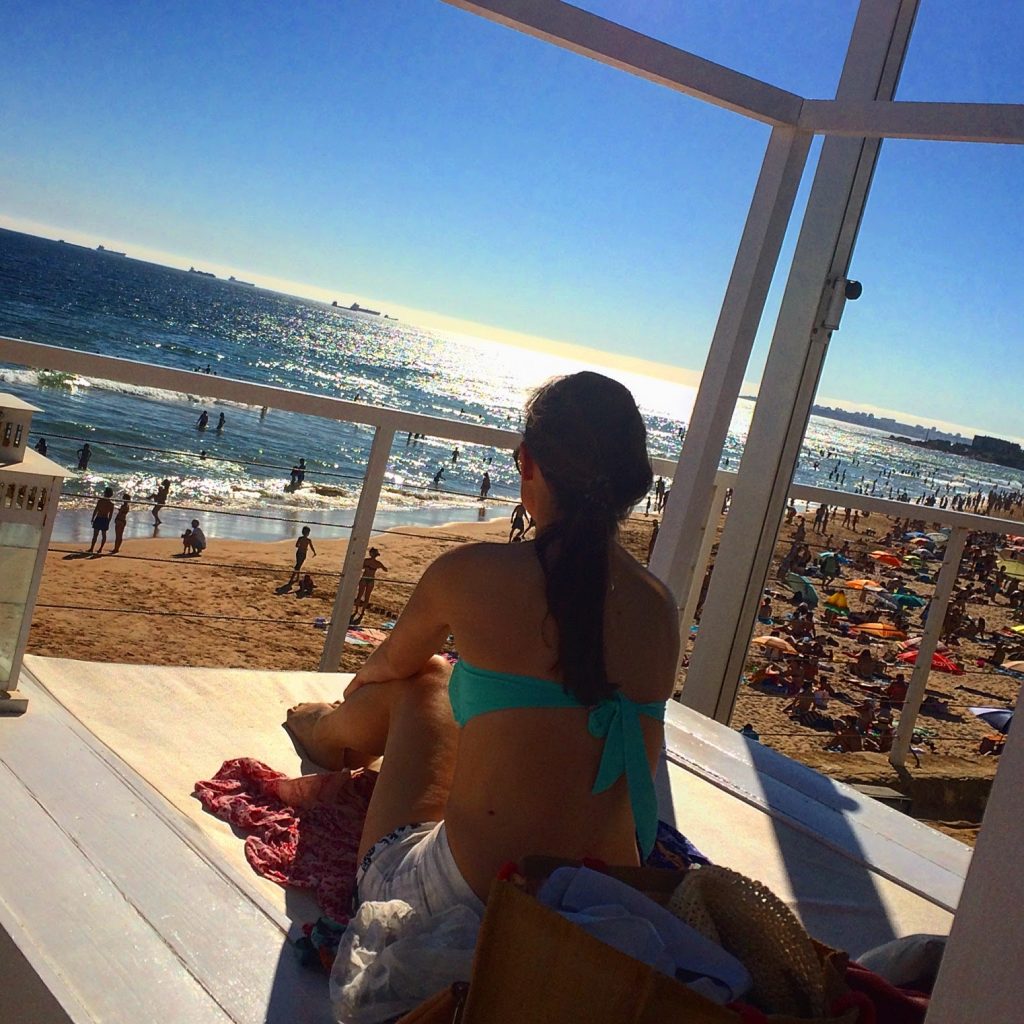 Praia do Guincho, Cascais
If you are an aquatic sports fanatic, Praia do Guincho is the beach you need to go to! This is a windy beach, which makes it the perfect spot for kitesurfers and windsurfers. It has a unique atmosphere with its golden sand and the cliffs surrounding it.
How to get to Praia do Guinho from Lisbon: Reach Cais do Sodré by Metro (green line). Take the train from Cais do Sodré to Cascais. Both the 405 and the 415 buses connect Cascais and Guincho. You can either take one of those buses or walk or ride a (rented) bycicle the 6 km between the train station and the beach.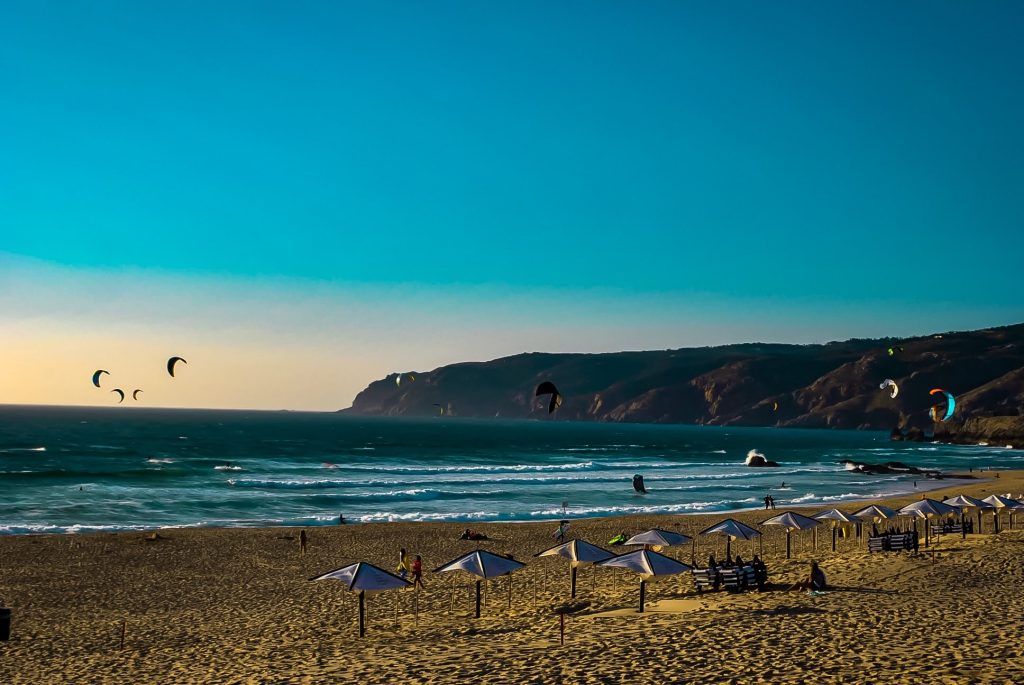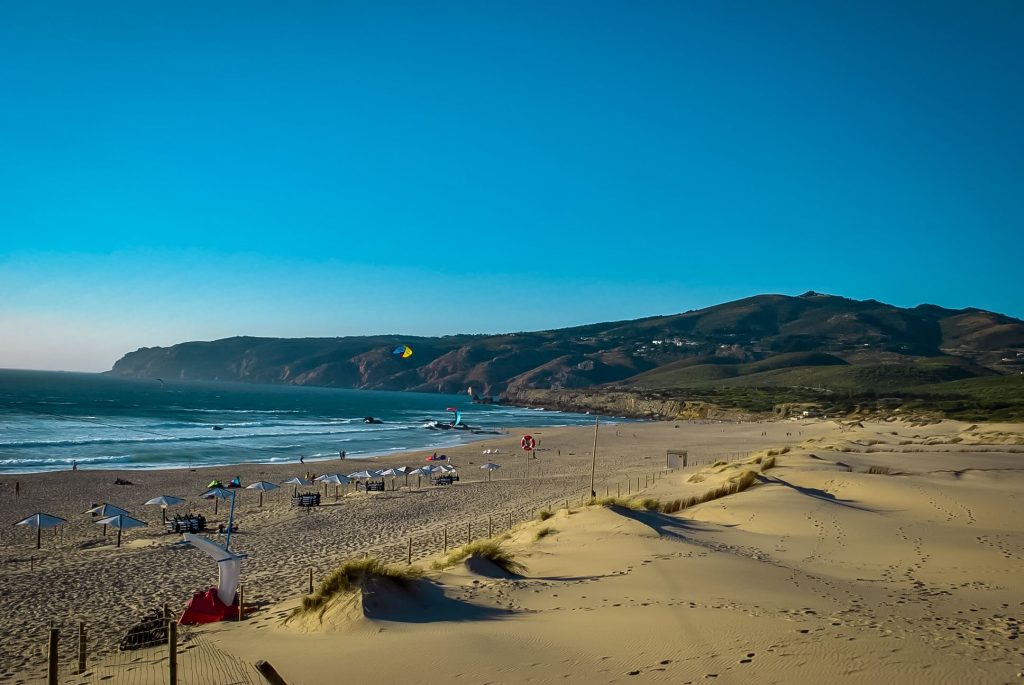 Praia da Ursa, Sintra
Cabo da Roca is the westernmost extent of continental Europe. Quite near to it, adventurers will encounter Praia da Ursa, one of the most beautiful beaches in the world! It may be hard to get there but it is worth the trouble for those who are willing to go through it. You should never venture alone and be sure to equip yourself with everything you may need for hiking. Have in mind that it is harder to climb back up. It is a great choice for nudists and those who want a quiet and enclosed beach but not so good for families.
How to get to Praia da Ursa from Lisbon: The best way to reach Praia da Ursa is by (rented) car and walking. From N247 to Cabo da Roca, park near the sign with "Ursa". You will have to follow a difficult path down the cliffs until you reach the beach.
Praia da Adraga, Sintra
Praia da Adraga is a beautiful choice near Sintra, one of the most beautiful areas to visit near Lisbon! Its waves are great for surfing and bodyboarding. Appreciate Pedra de Alvidrar, an astonishing rock formation! One of this beach's great advantages is its accessibility for those with motor diffculties. Since it is only accessible by car, it does not get too busy but it may be hard to park.
How to get to Praia da Adraga from Lisbon: From Lisbon, drive up the Serra de Sintra and, taking a left, you will follow a path that goes down to Adraga.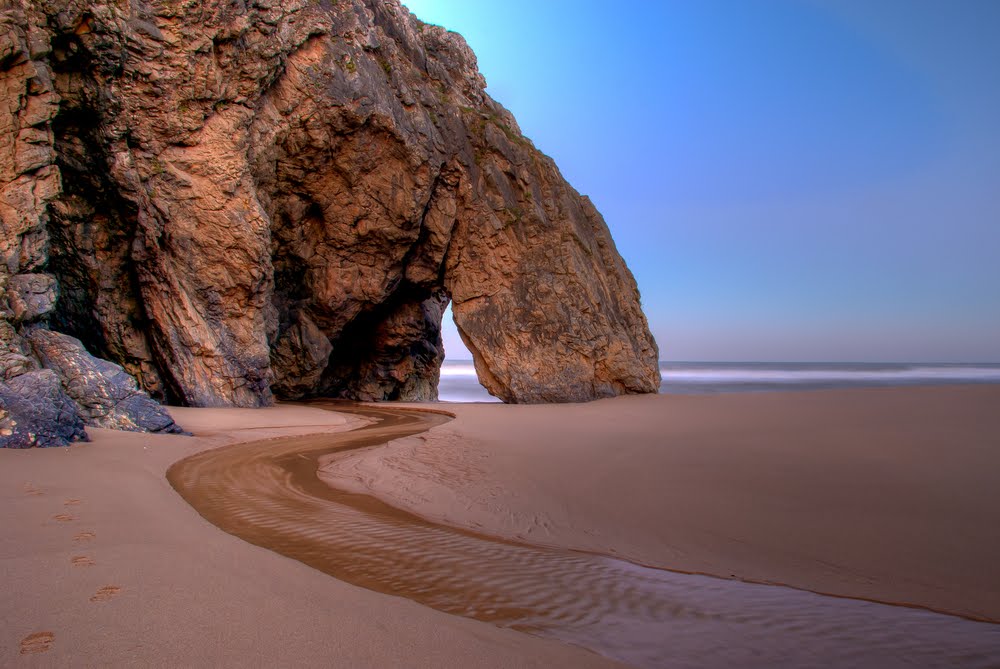 Azenhas do Mar, Sintra
Azenhas do Mar is a small village close to Sintra. It is a special place with white houses placed on a cliff by the ocean. There is a small beach down below perfect for those looking for a quiet day by the water. It is a magical location that looks and feels as if part of a fairytale. It may be hard to get there but the beauty you will find in Azenhas do Mar makes it worthwhile.
How to get to Azenhas do Mar from Lisbon: You may get to Azenhas do Mar either by (rented) car or scooter or by public transportation. If you opt for public transportation, take the train to Sintra that goes through many train stations in Lisbon. When in Sintra, head to the bus terminal and board either the 441 or the 440 bus.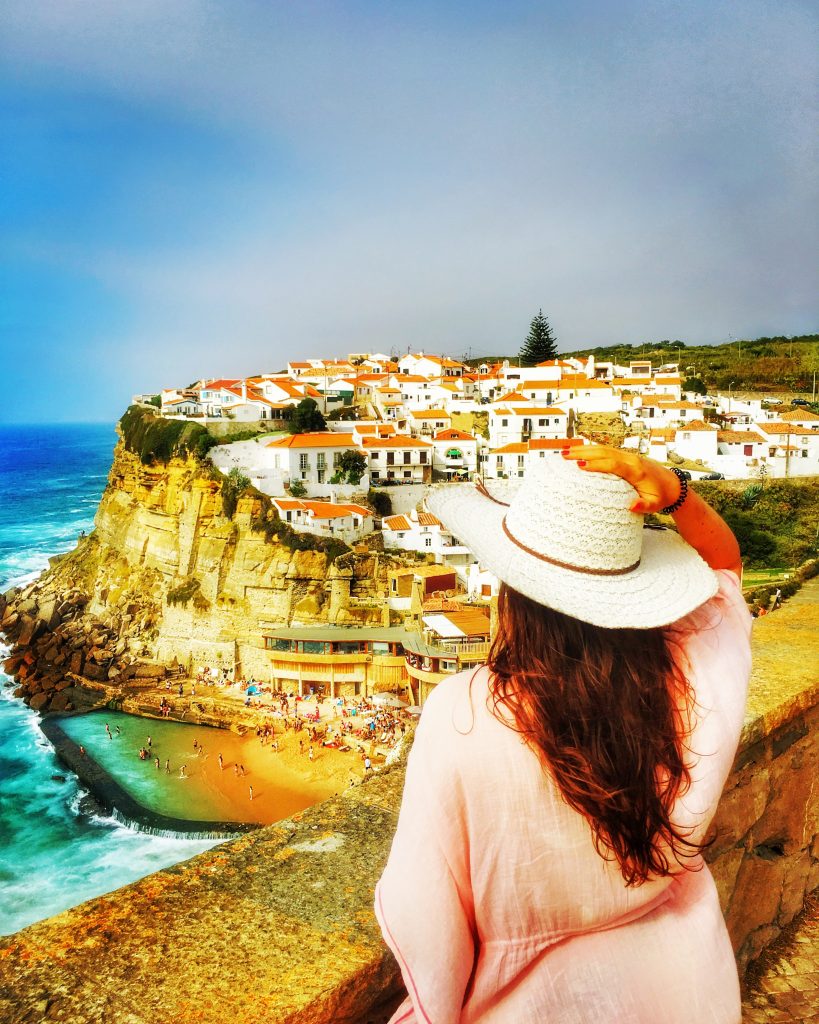 These are only five of the several amazing beaches you will find near Lisbon! There are many others both North and South of the Tejo river.
Arrábida beaches, including Portinho da Arrábida and Ribeiro do Cavalo, are great options even if it is harder to reach them since there are no parking options. Also South of the river you will find the most paradisiacal beach near Lisbon: Praia de Galapos.
Some examples of other well-known and recommended beaches are Costa da Caparica, Praia do Meco, Praia do Tamariz, Praia do Magoito, and Praia da Figueirinha.
Still need more reasons to visit Portugal this Summer? Here are 77 reasons that will make you book your tickets today!