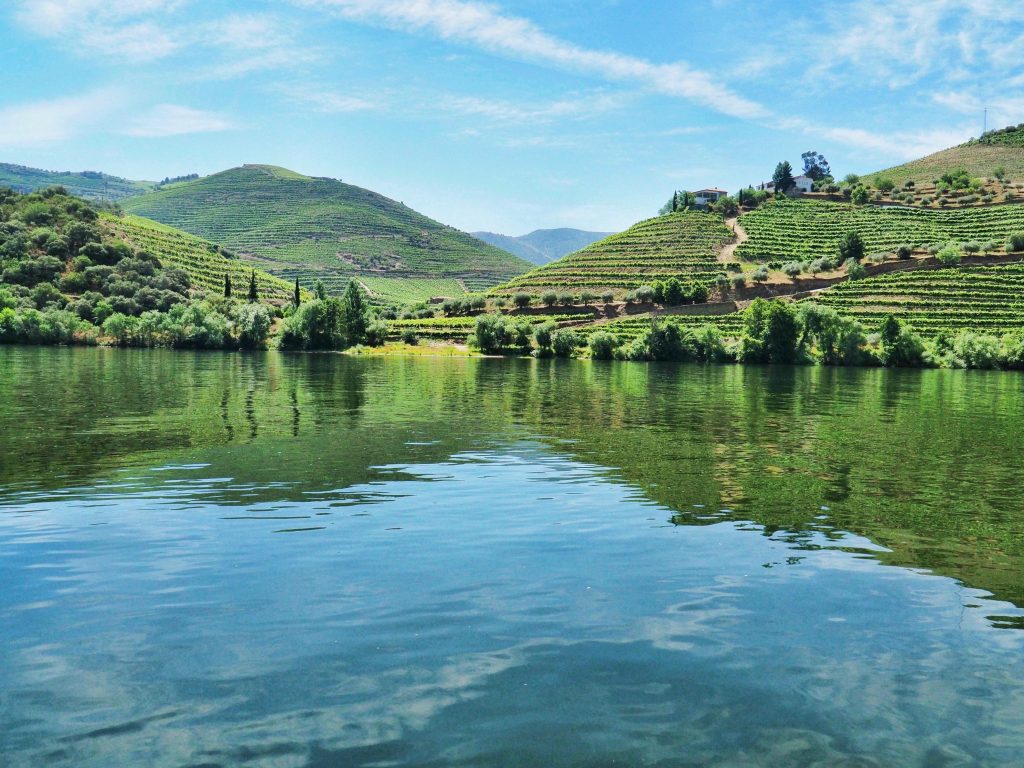 Douro Valley, Portugal: Everything​ You Need to Know About this Scenic Destination
Douro Valley is a journey of a lifetime, a can't-miss while in Portugal. And there are plenty of reasons for that! Wine lovers and those looking for beautiful sceneries will certainly enjoy a trip to this beautiful part of the country.
There are many ways to go about enjoying the Douro Valley. You may travel by boat, by train or by car. However, the best choice may well be combining several of these, since you will be able to enjoy the special benefits of each one!
I'm here to help you decide what is best for you trip! You will get to know what Douro Valley is all about, how to travel it by boat, historical train, or car, other activities to take part in, what to eat, and where to stay.
Whether you are in the Douro Valley for one day or a full week, it is worth carefully planning your trip to make sure you do not leave out any of the emblematic viewpoints or villages!
What is the Douro Valley?
Starting in the city of Porto, where it meets the ocean, and making its way to the eastern border of Portugal is the Douro River. The area that surrounds this river is known as Douro Valley, one of the most astonishing and well-known areas of the North of Portugal. However, there are many smaller rivers to keep in mind when planning a trip to Douro Valley. Rivers Sabor, Côa, Corgo Tua, Távora, and Varosa are a few examples.
The river and its valley go through several different districts of northern Portugal: Bragança, Guarda, Vila Real, and Viseu. This is a diverse area with important protected areas, including the International Douro Nature Park, the Alvão Nature Park, and the Azibo's Lagoon Protected Landscape.
Two of Douro Valley's areas are classified as World Heritage Sites by UNESCO: Alto Douro Wine Region and Prehistoric Rock-Art Site of the Côa Valley. Douro Valley is indeed mostly known due to its wine production, and even though it also produces other table wines, the highlight is the Port Wine.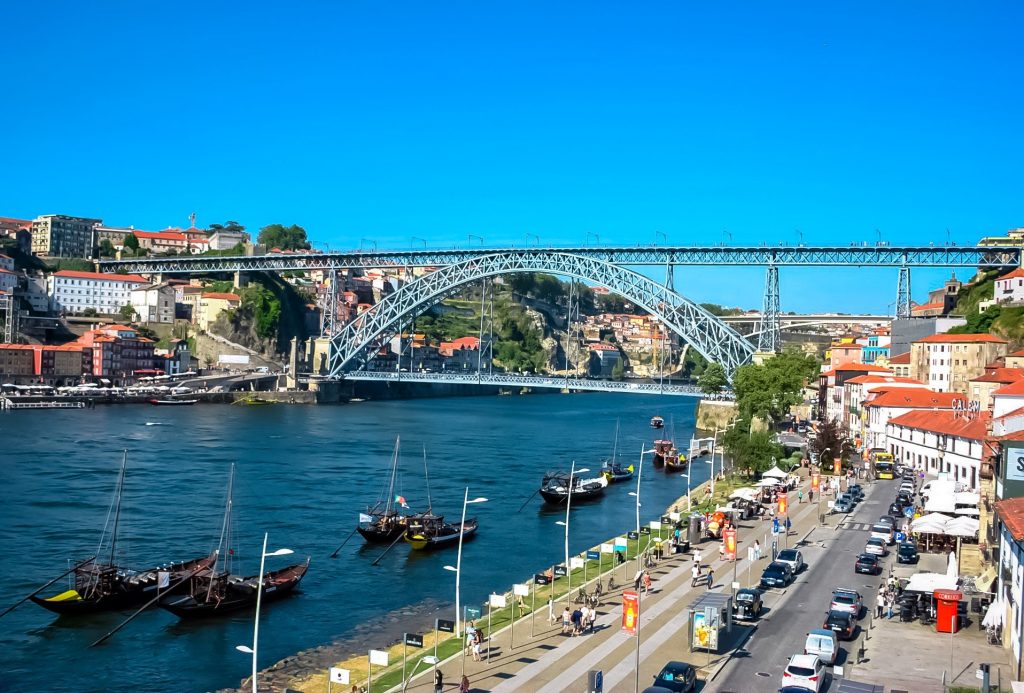 How to Reach Duoro Valley?
Douro Valley by Boat
There are many options available for those who want to visit the Douro Valley by boat! The duration and included activities vary across different options, but no matter which one you choose, traveling by boat on the Douro River will be an experience you will never forget.
The longer several-day cruises are great for those who enjoy this type of travel while to shorter 1-hour to 1-day boat trips are perfect for those who want to make it a complement to their trip instead of the focus of it. Some of these overnight tours include accommodation in a hotel near the Douro River banks while others will have you sleep on board.
Some of these trips include meals and drinks while others don't. If you want to get to know the wine history of this region, make sure to book one that includes a vineyard tour!
The shorter boat trips may be incorporated as part of longer group tours (which may include rail as well) or trips planned by yourself. Trips may either start in Porto (or Vila Nova de Gaia) or further upstream and finish all the way up to Barca de Alva. There are short ride options on a typical boat, called Rabelo boat, as well.
Whatever you choose, even if you are not exclusively exploring the Douro Valley by boat, it is a great option to incorporate into your trip. It is great for those on a budget as well since these can be quite inexpensive.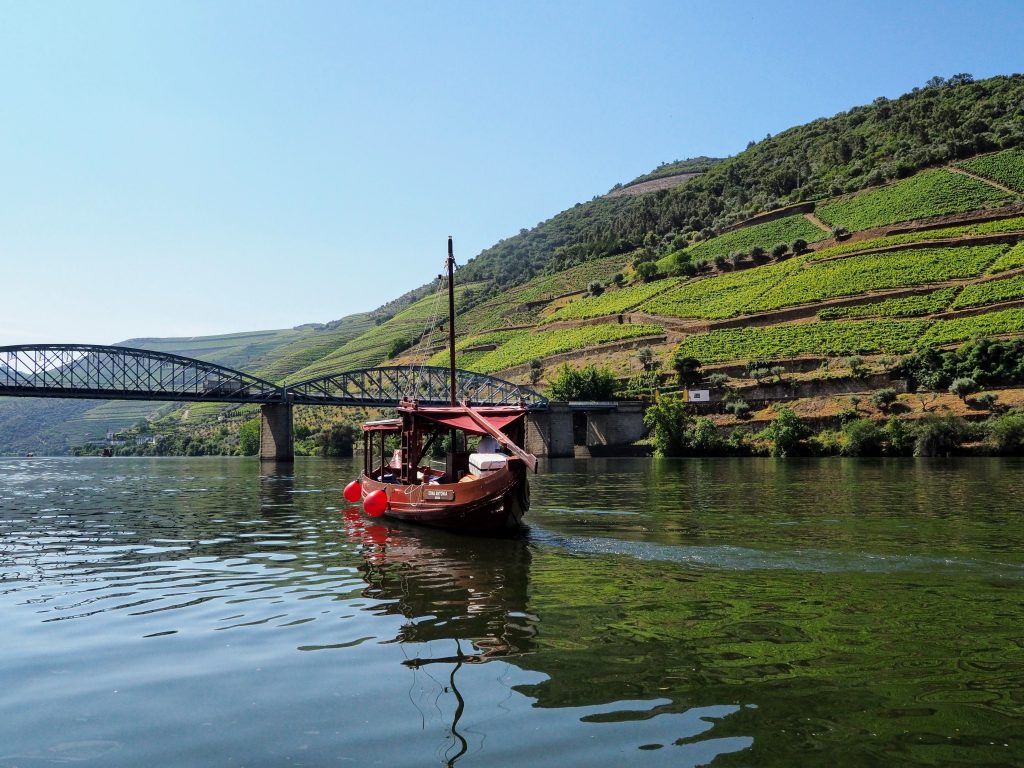 Douro Valley by Historical Train
Visiting the Douro Valley by train is a great choice and choosing the Douro Historical Train maybe even better! The tracks run close to the river and you will get amazing views of the river and its banks. Make it part of your trip and relax as you are taken to beautiful sceneries. As with boat trips, the scenery is indeed better if you start the trip further upstream instead of in Porto. Find what suits you best.
The Douro Historical Train is perfect for those looking for either a shorter trip or a compliment for their long trip. Every year the schedule is renewed and it runs between Régua and Tua. You may get to Régua either by regular train or by car. Either way, once you are there, on board the historic steam train and enjoy the scenery and entertainment available.
Passengers of the Douro Historical Train will admire the train itself, listen to regional singers and musicians, drink Porto Wine, and try Régua Candies. There are two stops: Pinhão and Tua. In Pinhão, the marvelous glazed tile panels will impress you, while in Tua station you will be able to appreciate the location itself and the display of regional products prepared for you.
The other trains traveling from Porto and between several of the emblematic villages are convenient for those taking the planning of their trip in their own hands! But don't miss Régua and Pinhão stations as these are some of the most beautiful you will find. If you're not sure what stations or trains will make sense for you, just ask me.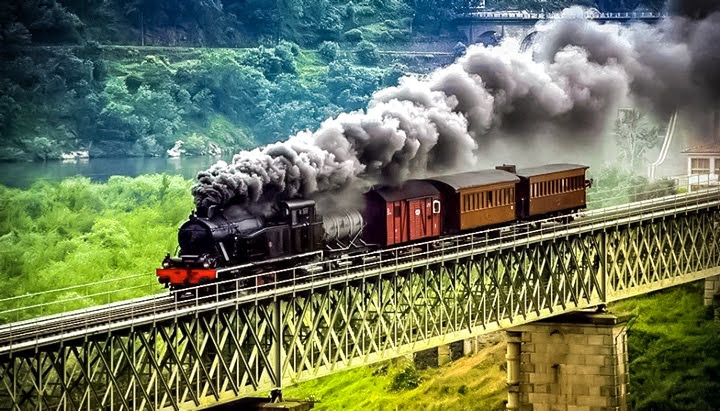 Douro Valley by Car
Traveling by car is the most flexible way of visiting the Douro Valley. You will be able to meet your specific needs and even incorporate the boat or train trips mentioned before! Viewpoints, villages and specific activities will be at the center of your road trip.
Before deciding on traveling the Douro Valley by car, make sure you are comfortable taking on the winding narrow roads and hairpin bends you will be driving through. Voted the World's Best Drive in 2015, do not forget to include the N222 between Pinhão and Régua on your road trip.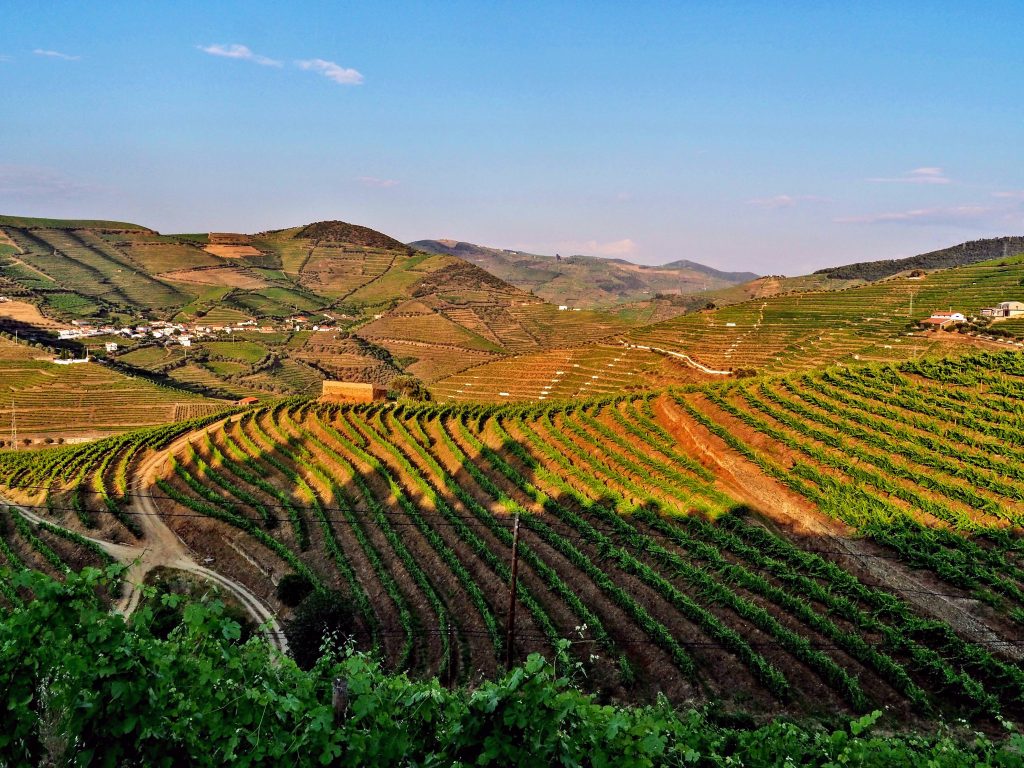 Whether you want to take overwhelming pictures or simply enjoy the view, these viewpoints of the Douro Valley are some of the best you will find:
São Leonardo da Galafura – Close to Régua, this includes the beautiful Marão Mountain in its horizon.
Quinta do Naval – By the River Pinhão, this is perfect for those looking for a view of the famous vineyards.
Casal de Loivos – BBC helped to bring the fame this viewpoint deserved by recognizing its view overlooking Pinhão as one of the top six most beautiful in the world.
São Salvador do Mundo – Close to São João da Pesqueira, gives its visitors a wide view of the Douro River and the Valeira Dam.
Quinta do Vale Meão – Close to Pocinho, besides providing visitors with beautiful views, this farm is an iconic place to visit due to its close history with Port Wine production.
When it comes to villages, do not miss the restored historical villages. There are six wine-producing villages that are part of the Alto Douro Wine Region route. These are great for you to travel through or even to find accommodation in. Find ancient settlements, roads, bridges, churches, monasteries, and palaces and get to know the Portuguese past and present lifestyle. Small museums are also part of most of these options.
Here are the six most emblematic wine-producing villages for you to choose from:
Provosende – Enjoy the main square with its granite fountain, the grand schist manor houses, and the view from the schist chapel at Picoto de São Domingo.
Favaios – Close to Alijó, get to know Favaios' history, its Moscatel wine, and famous four-cornered bread. The Santa Bárbara viewpoint is also worth visiting if you are there.
Trevões – Located on a plateau, it is known for its historical architecture, its main church, its seven chapels and manor houses.
Barcos – Known for its judicial past, visit its former city hall, prison and Mata da Forca (where the death sentences were carried out). Barcos is also the home of Capela da Santa Bárbara, an 8th-century parish church with the exposed remains of a local saint.
Salzedas – Visit the beautiful and incomplete Cistercian monastery with no towers and enjoy the view from Miradouro da Senhora da Piedade.
Ucanha – The typical balconied houses, stone pillory, parish church, Roman bridge, and 20-meter tower are the highlights of Ucanha. There are occasional medieval reenactments you may enjoy!
Some busier villages worth visiting are Peso da Régua (and its Douro Museum), Lamego (known as one of the most beautiful cities in Northern Portugal) and the Shrine of Nossa Senhora dos Remédios, and Pinhão (and its station's glazed tile panels).
There are also parks worth stopping at and even spend a day exploring, such as the Vale do Coa Archaeological Park (as well as its open-air rock art gallery and museum).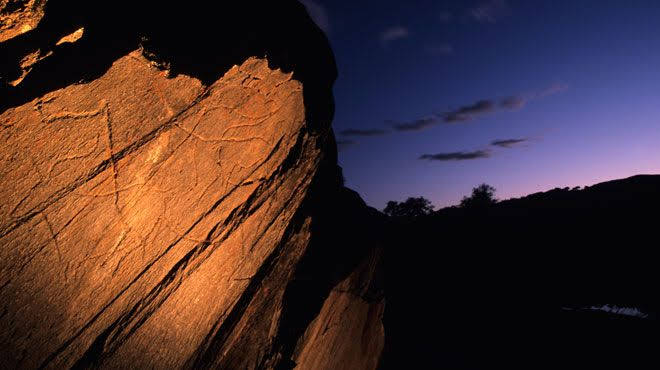 Activities in the Douro Valley
Besides appreciating the scenic views, there are all sorts of activities for you to take part in! Some examples are hiking, cycling, and wine tasting. Water lovers may also rent a boat or a kayak!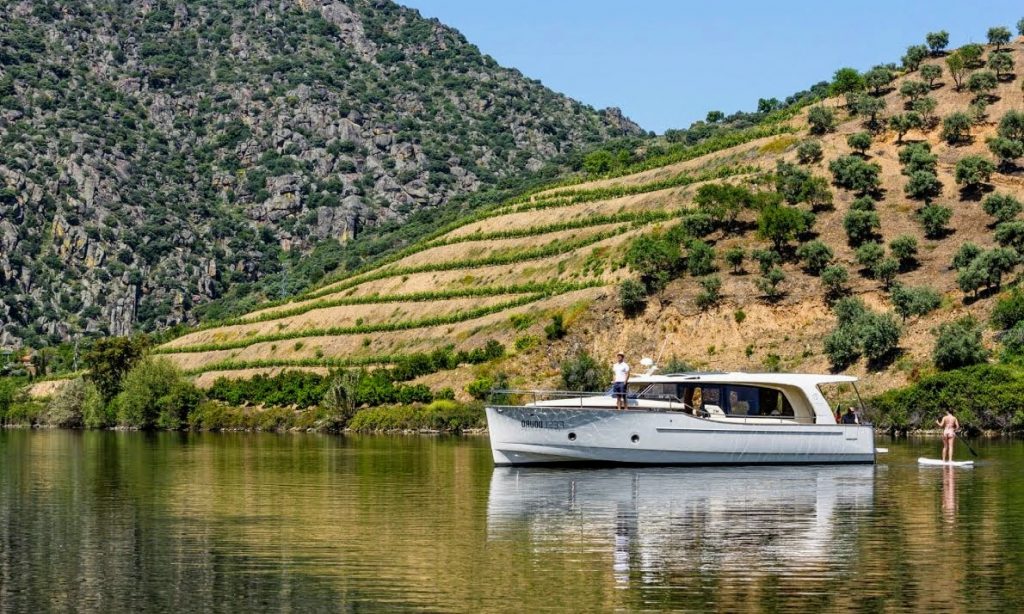 There is always a reason for you to visit the Douro Valley, no matter the time of the year. Spring and Autumn are perfect for those who want to explore the area in mild weather. Between late February and March is time for the almond blossom. September is the time for those who want to take part in the grape harvest, while December is the olive harvest's turn. Also in December, visitors will be able to enjoy the special festive programmes.
Hikers will certainly be looking for walking trails to incorporate on their trip. Have in mind that the Summer and the Winter are not the best times of the year due to the extreme weather conditions.
The marked trail from Pinhão to Provosende combines a beautiful path with two villages worth visiting. This may be a bold choice since it is a steep path! However, that is certainly not the only option you have. Other walking trails are available and marked either by the local councils or the wine estates.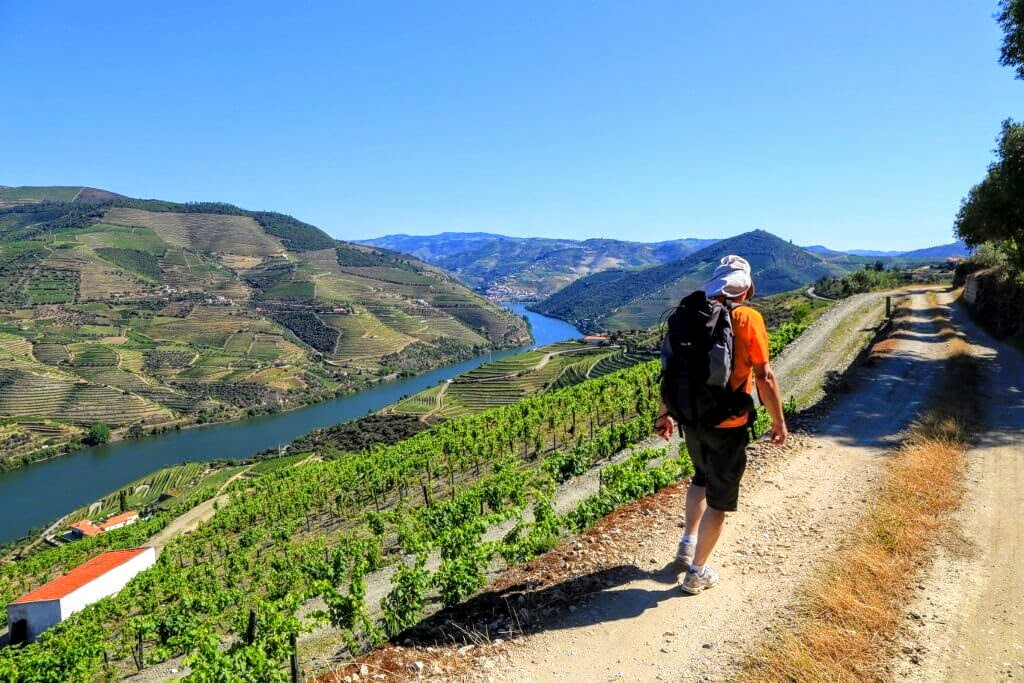 Cycling is also an option but that should be considered carefully. As mentioned before, the paths and roads are not always easy to get around. If you are very interested in this option, consider taking part in a bike tour or hire a bike and ask for suggestions suitable for you and your specifications.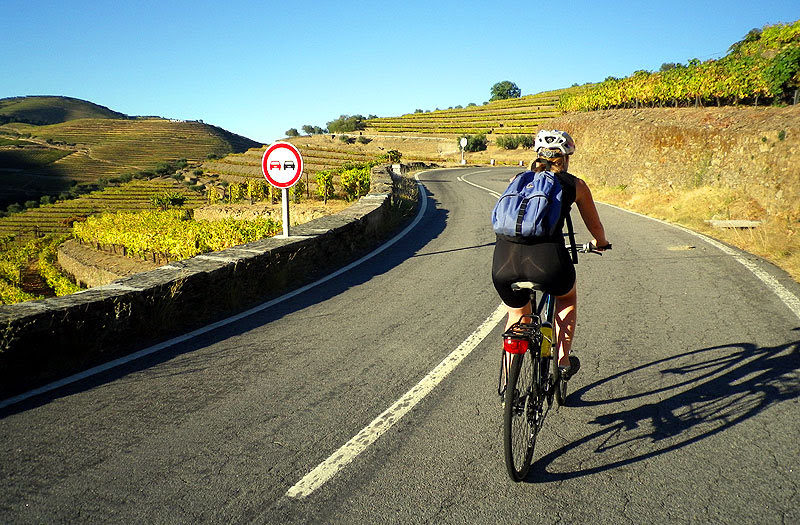 As we mentioned, this is an area of wine-production and, if you are interested in learning more about it, there is nothing like visiting one of the wine estates and their vineyards. The famous wine is produced there and usually travels all the way down the river to Porto. If Porto is part of your trip, do learn how the story finishes and visit one of the many Port wine cellars available. Wine tasting is part of most of these tours. If you are driving, be careful and do not drink! Remember how narrow the roads are.
Dining in the Douro Valley
Portugal is famous for its food and the Douro Valley is no exception. We mentioned some of the regional foods you will be able to taste but there is more to it than those! The wine estates are the perfect place for you to enjoy a typical (or modern) Portuguese meal. These are usually luxurious opportunities you will never forget.
Besides the more traditional wine estates (such as Quinta do Panascal), there are other unique options for you. Quinta do Pôpa with its modern take or a typical estate with brunch and picnic options, and Castas e Pratos conveniently located in Régua!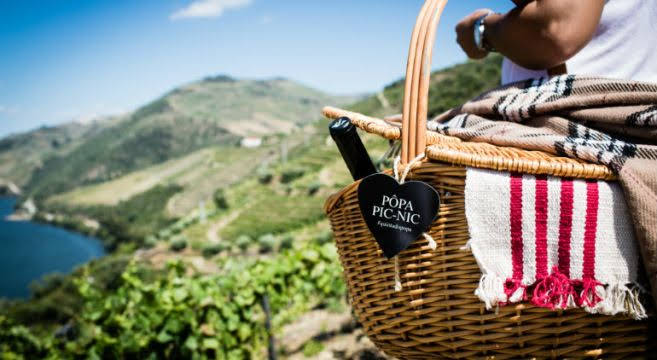 Many other typical and less luxurious restaurants are available, such as Restaurante Bar Veladouro in Pinhão. Whatever you choose, I'm sure that Portuguese cuisine won't let you down!
Where to Stay in the Douro Valley?
Staying in the Douro Valley overnight is the wise choice for those who can make it happen within their trip. This way you will be able to enjoy the area without the rush of a 1-day trip. No matter what village you choose, wine estates are the best option if you want to get to know that part of Douro Valley's history and present.
Peso da Régua is a convenient place to eat and stay overnight. It is relatively easy to get there by car or train and there are many accommodations to choose from, including nearby wine hotels.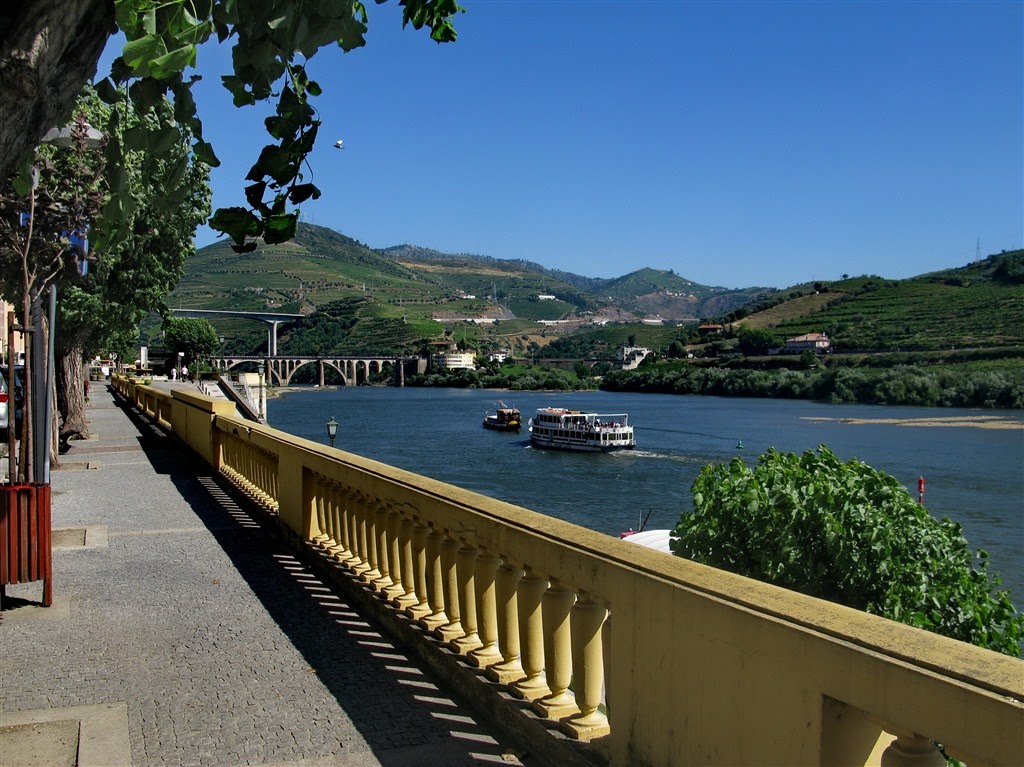 Lamego is a possibly more interesting option to stay overnight near Régua, suitable for those traveling by car and those willing to take a bus or a taxi from Régua. Traveling from one to the other without a car may be inconvenient or expensive but it may be worth it, depending on your trip.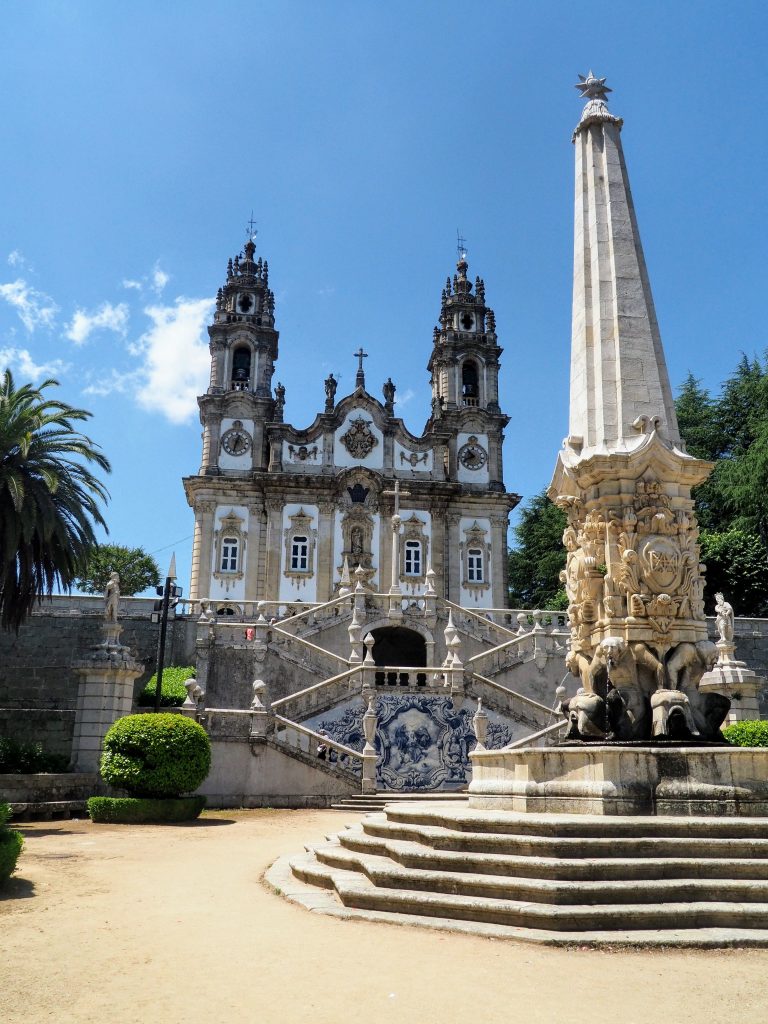 Pinhão is a pretty much inevitable stop for those visiting the Douro Valley. It is its location by the river that attracts so many tourists, with boat and train trips starting, stopping, and terminating there. Due to its popularity, it is another convenient stop for a night. You will get there fairly easily by train and there are many interesting activities nearby that you may walk or drive to.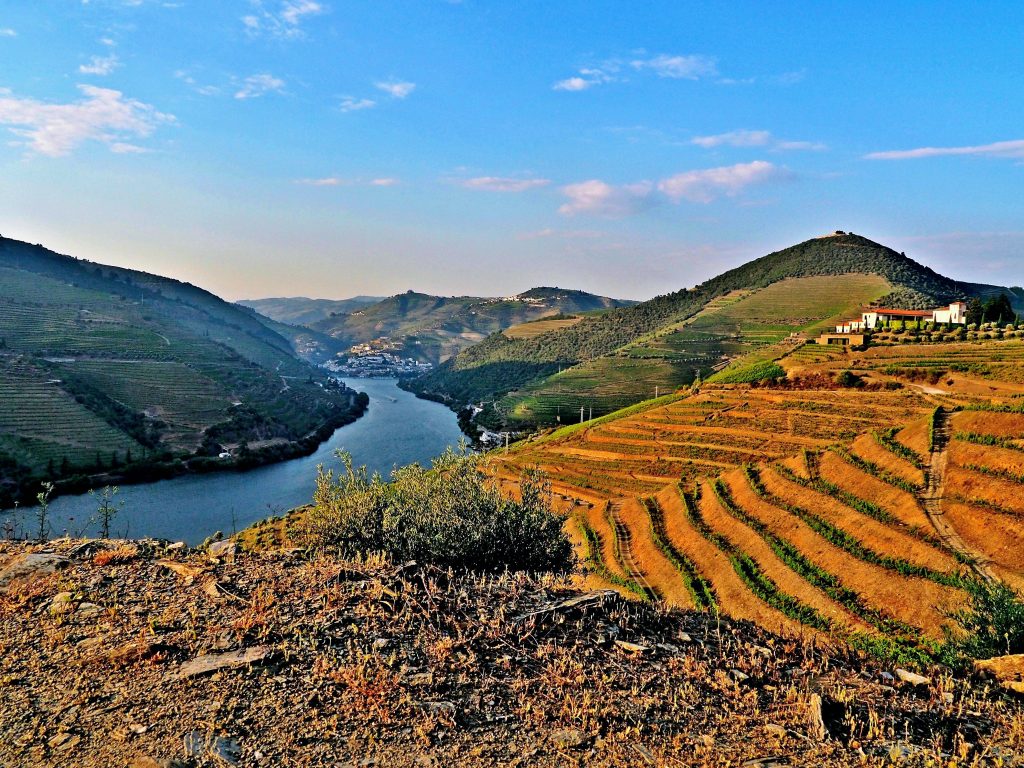 Even though it may be harder to get to these, some smaller villages may be good choices for an overnight stay as well. Casal de Loivos, Sabrosa, Alijó and Tarouca are a few examples worth taking a look at.
The six historical wine-producing villages mentioned before are also great options, especially if you have your own transportation. In Provesende, one of the accommodation options is a 17th-century mansion. You will have no trouble finding where to stay near Favaios (quite close to Pinhão and Alijó) as well.
The Douro Valley is a rich and interesting holiday destination. There are numerous options for everyone and, unless you are opting for a planned group tour, your trip will certainly be unique.
Accommodation Suggestions Douro Valley
Six Sense Douro Valley 5* – Pure luxury, overlooking the vine hills and the Douro River.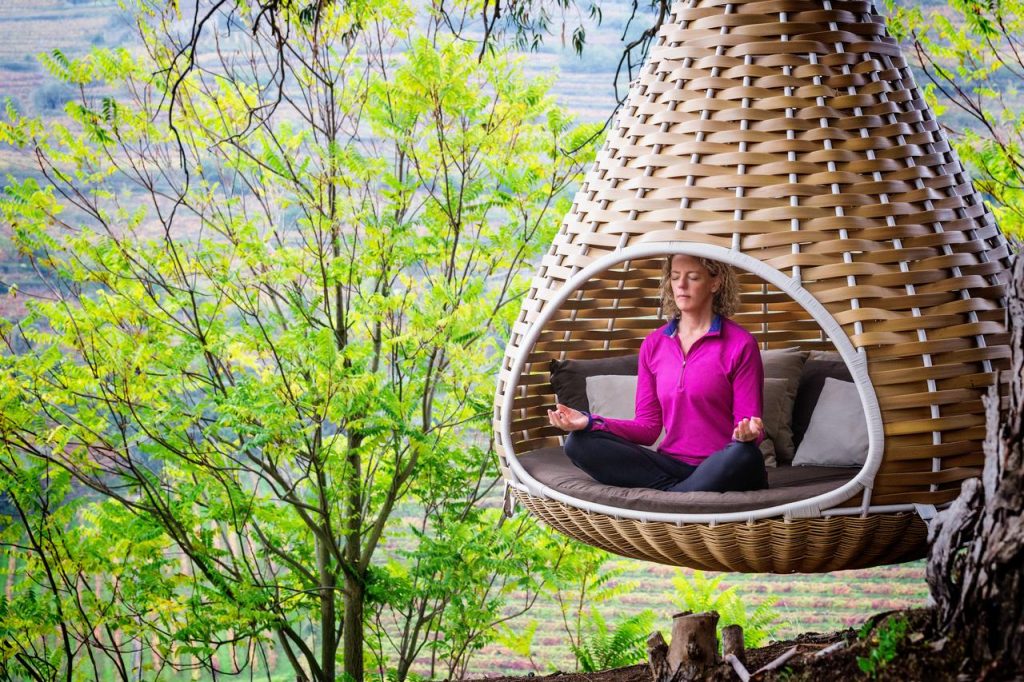 Douro Royal Valley Hotel and SPA 5* – A modern luxurious hotel overlooking centuries-old vineyards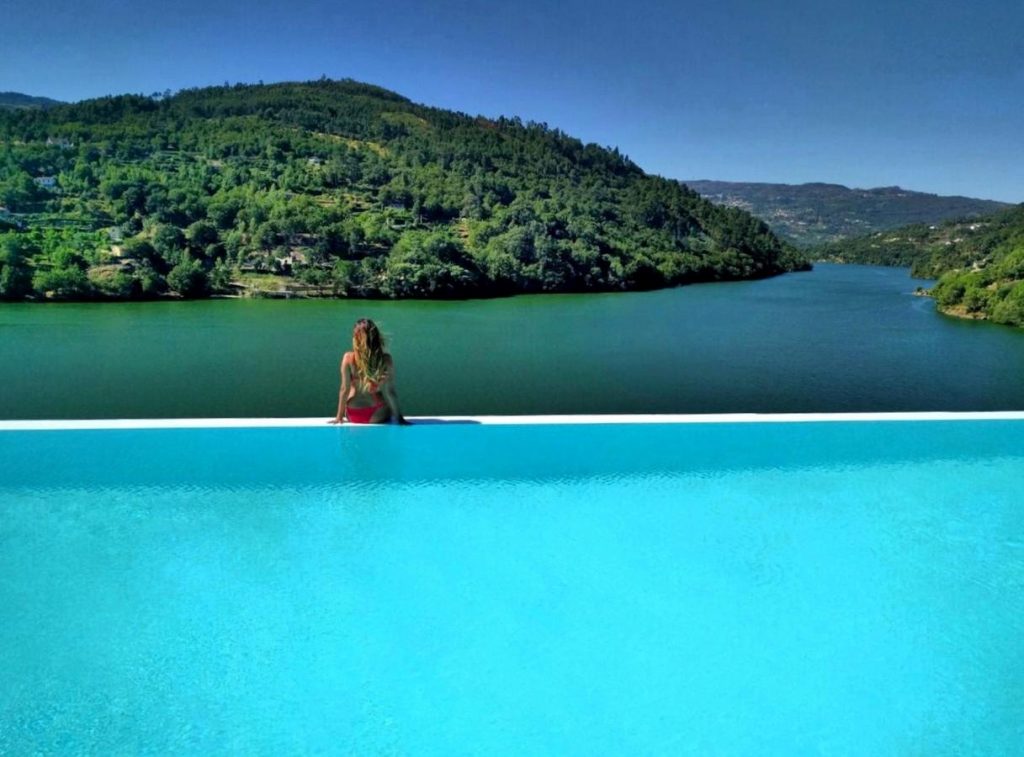 The Vintage House Hotel 5* – It's prime location in Pinhão, well-known restaurant and amazing views of the Douro River make it a top choice.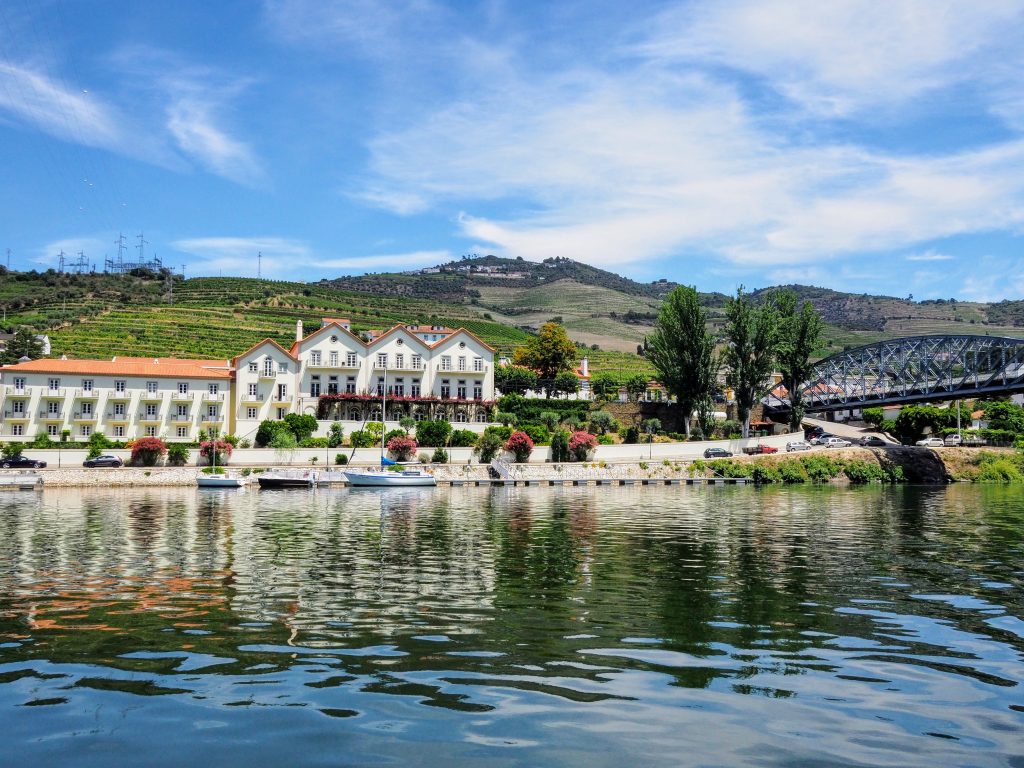 Quinta do Vallado – a gorgeous boutique hotel in Peso da Régua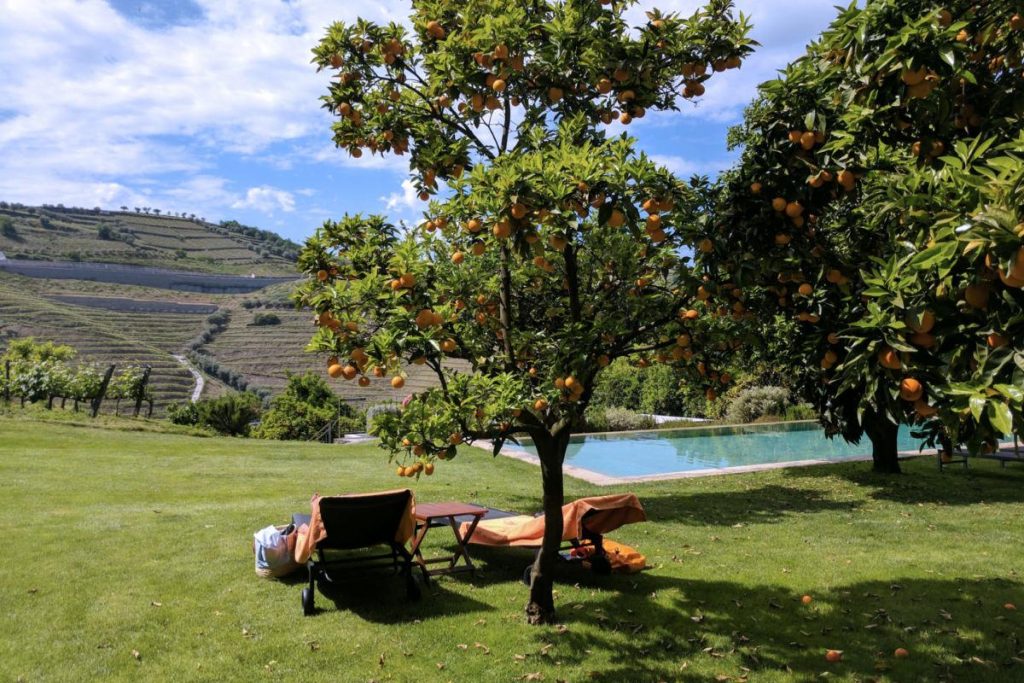 Quinta de Santo Antonio – It's situated in Tabuaço – one of the villages of Douro Valley, perfect for unwinding in nature.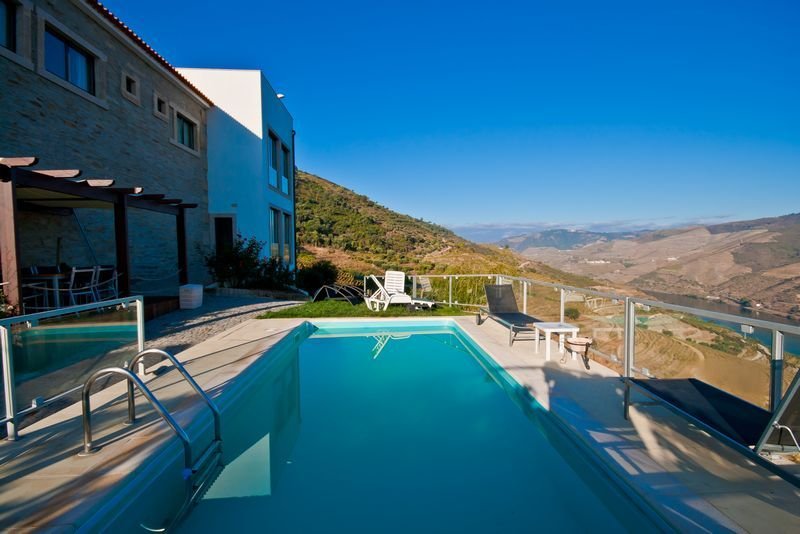 Morgadio da Calçada – Located in Provosende, this is an amazing village house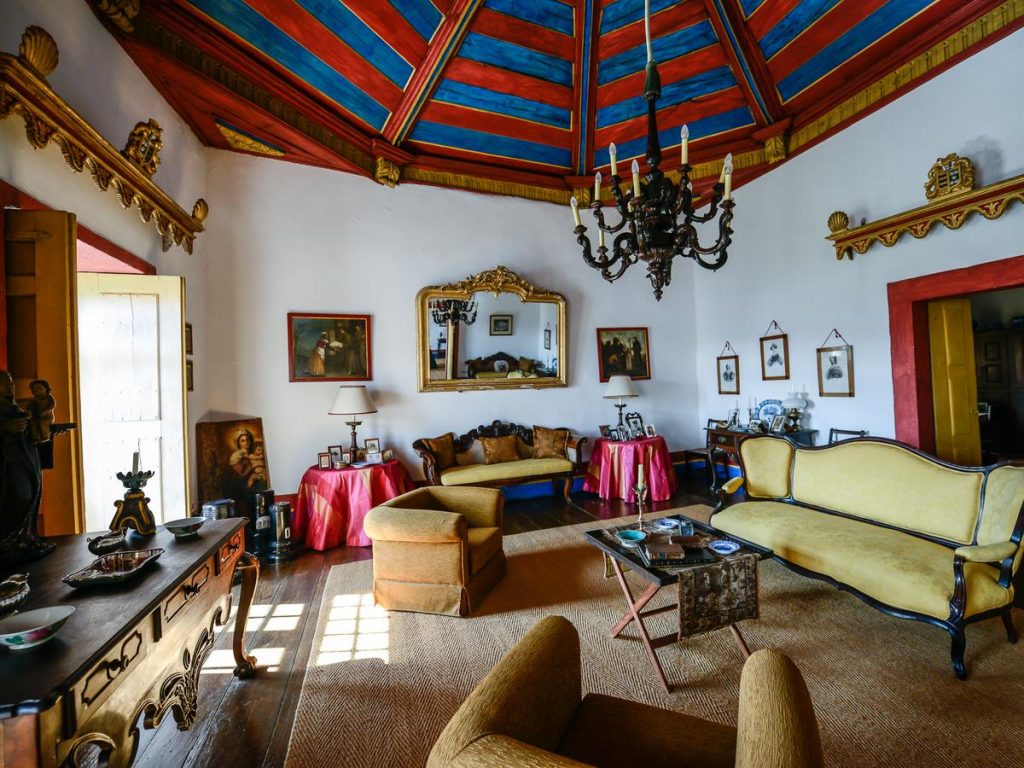 Quinta da Côrte – A beautiful Rural House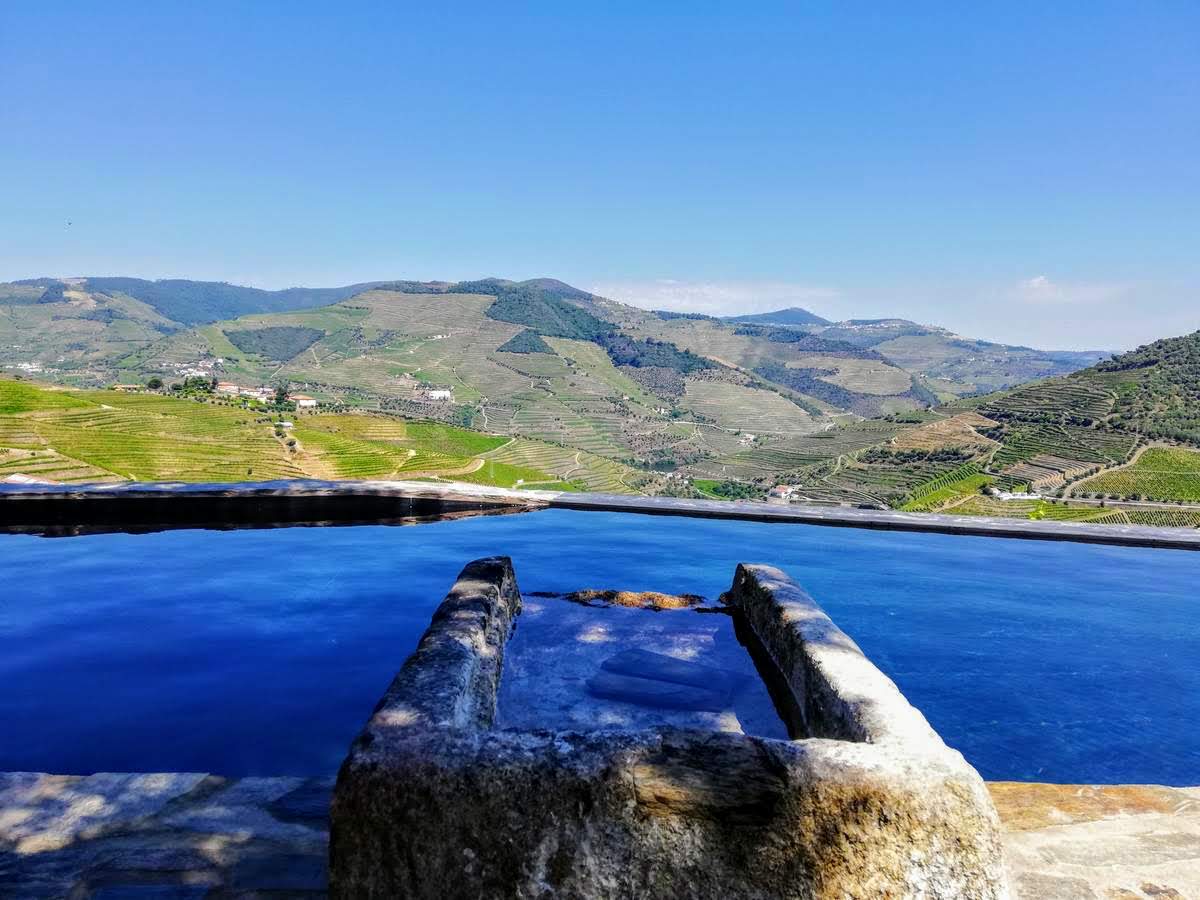 If you are feeling a little overwhelmed and don't know where to start planning your trip to Douro Valley, don't worry. I can plan a trip designed specifically for your needs. Learn more about this option here!