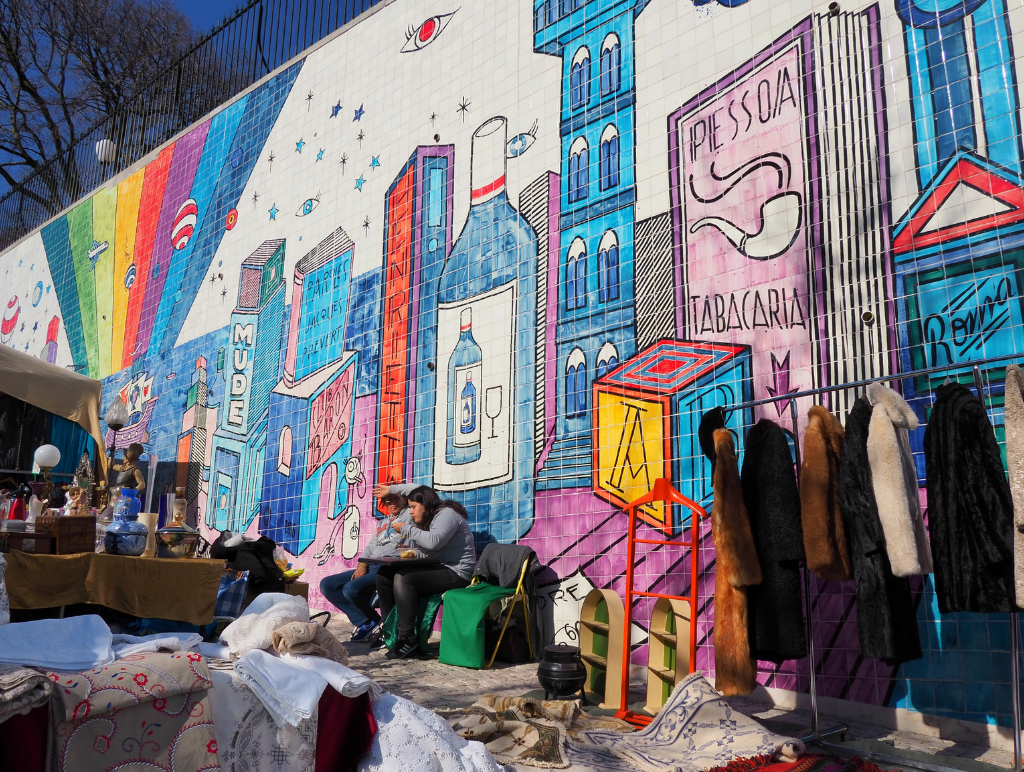 A little bit about Feira da Ladra
Today I'm in Lisbon, at Feira da Ladra Flea Market.
Feira da Ladra means Thief Market. It's a female thief.
Why the name? Because maybe you're guessing already. It used to be the place where all the thieves from Lisbon used to gather and sell what they stole.
Nowadays it's a normal flea market. Maybe there's still stollen stuff, maybe not. We don't know.
But you'll find a lot of arts and beautiful souvenirs, and special things. For example, some of the most beautiful stores are for Portuguese pottery. And you'll find pictures and paintings and of course a lot of old and vintage items like at every flea market.
And it's just a great place to see every Saturday and Tuesday. The morning is best if you want to be able to choose from the best stuff. Or the afternoon is good if you want to negotiate the price because the sellers already want to go home. But remember that in Portugal the people don't actually like to negotiate too much. So prices often remain almost the same. There're Moroccans and Gypsies on the other hand that love to haggle. 
Watch the video and let's make a tour and see if you like Feira da Ladra market for your visit to Lisbon next time.
Would you like to plan a trip to Portugal? Need help, check out my personalized trip planning service here.