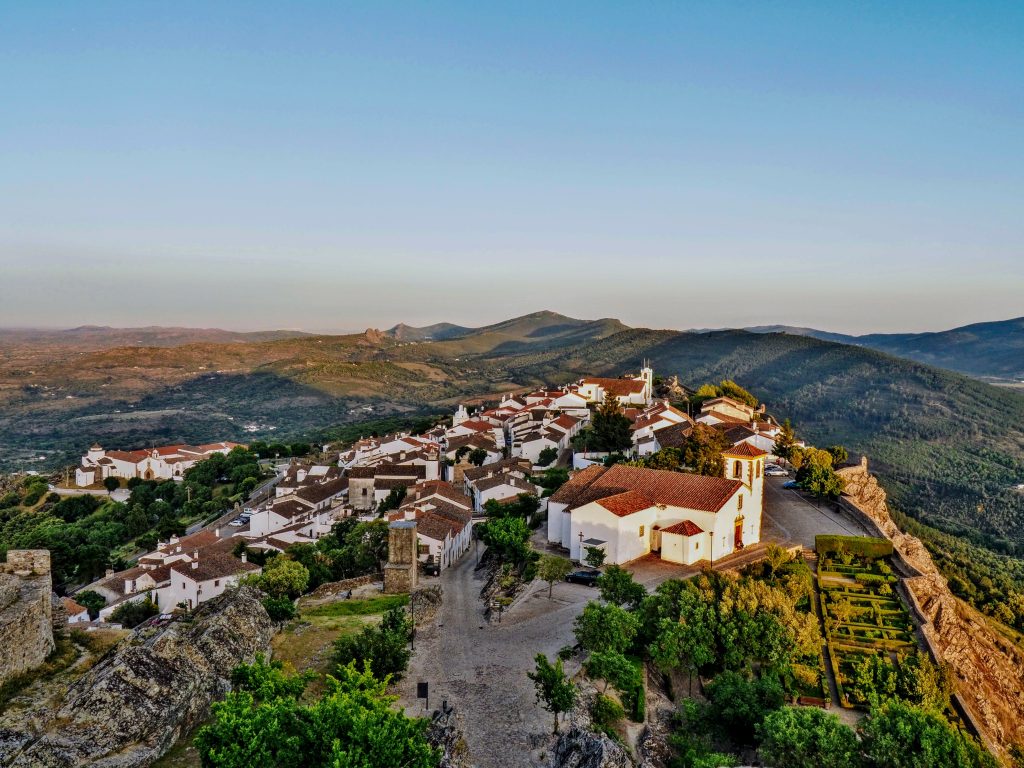 When you plan to visit a new country – have you ever wondered if it's worth going "off the beaten path"? Some places can really be disappointing. And once the time is lost you can't have it back. But to the question is hidden Portugal worth it, there's one answer – yes! Read on as I present you with some of my favorite hidden gems of the country that I've discovered venturing into the unknown.
Geres National Park
Called the lung of Portugal, Geres National Park is located in the far North of the country. It's perfect for nature lovers who enjoy crystal clear waterfalls, rare flora, and fauna as the endemic Geres lily, Iberian wolf and wild horses. Of the three of them, we spotted the gorgeous wild horses. Other activities include scenic roads driving, hiking, viewpoints hopping. The park is also home of small villages, local restaurants, and the famous espigueiros – typical Iberian granary. 

Braga
Easily accessible by train or car, Braga can be the perfect day trip from Porto. Things to do include getting lost in the small streets, exploring the medieval plazas, palaces, chapels, museums. Don't leave without visiting the beautiful Santa Barbara botanical garden and one of Braga's most famous attractions – Bom Jesus do Monte Sanctuary with its breathtaking 577 steps.
This is a private low-key luxury accommodation overlooking the Douro Mountains. It is a very old grape supplier in the Douro and for some years they've even produced their own wine. The original accommodation dates back from the 19th century and it has kept its traditional charms for so long. There's also a nice restaurant, where the chef Marie-Hélène uses her creativity to cook simple delicacies. Not to miss are her toasted almonds, her home-made jams, her husband's honey, the Quinta's own olive oil – all these products are produced on the domain. Activities at the Quinta da Corte include wine tasting, picnic among the vines, hiking, infinity swimming pool. You'll be kept relaxed, and just a little bit active, the right amounts for a great vacation.

Serra da Estrela
This is the only glacier park in Portugal. This natural park is excellent for trekking, horse-riding or mountain biking. It boasts some 375km of marked trails of varying degrees of difficulty, so you'll no doubt find one fitting your physical condition. And who has not dreamed of flying like a bird? You can experience the sensation para-gliding in Linhares da Beira, soaring over this historical village – which you shouldn't miss exploring on foot either (source: Visit Portugal) If you happen to be there in Spring you'll be able to observe the cherry blossom. In Summer stop at Fundao to try its famous black cherries. The local delicacies include typical Yellow Cheese – considered one of the best in the country and enchidos – pork sausages.

There are several Quintas (farms) where you can observe cherry, almond and peach blossom and understand a little bit about the sustainable practices of growing fruit trees nowadays. Or you could hire a guide to show you around private properties and talk to the locals. Spring is such a beautiful time to visit central Portugal – you can observe wildflowers, olive trees, and green meadows. Everything away from the hustle of the city. Check out this article on my cherry blossom viewing experience.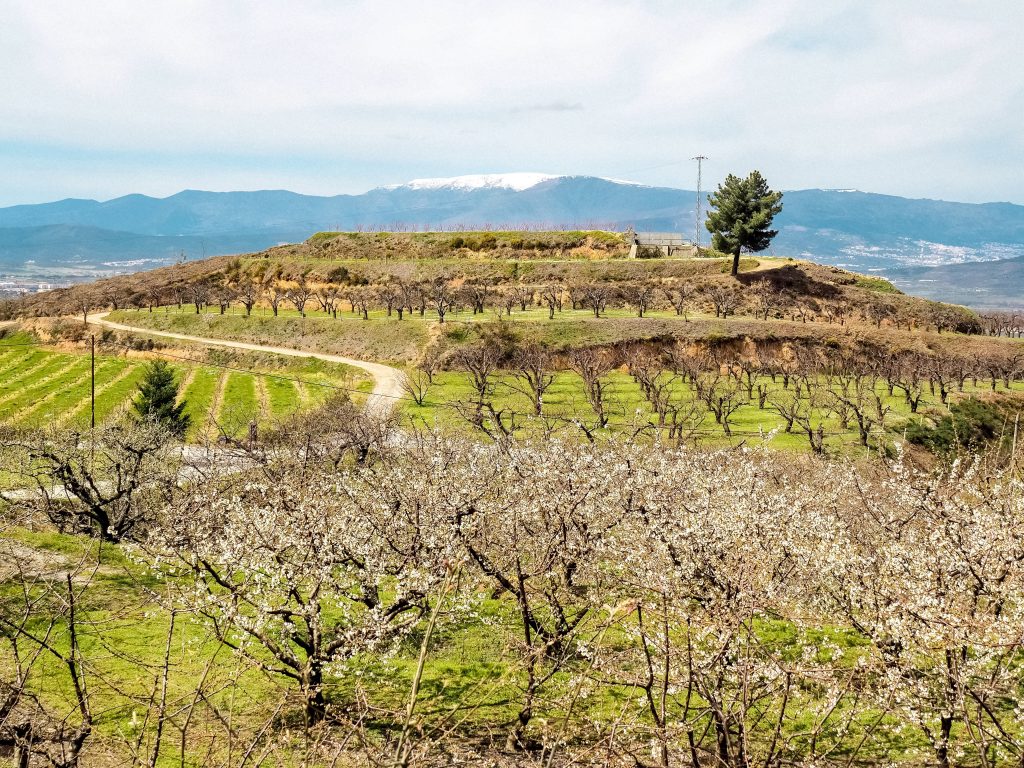 Maybe you haven't thought of spending your Christmas in a Portuguese small town somewhere in the middle of nowhere. Probably you could. If you want to experience it as locals do. Everything happens on the streets – lighting enormous fires (Madeiros), grabbing street food or eating at a local restaurant, so full that you only drink for an hour, enjoying children plays and presentations, Christmas carols, drinking aguardente (local spirits with high alcohol percentage) to keep you warm. You might just happen to be the only tourist in Penamacor.

Penha Garcia Canyon
This canyon houses millions of years old fossils. You can climb up to a medieval castle, visit traditional village houses for free. In Summer you can swim in a natural waterfall pool or SUP the calm and warm dam waters.

Coimbra
After Porto and Lisbon, Coimbra is the richest in culture and monuments city. This underrated gem houses one of the most beautiful libraries in the world (voted), numerous ancient monasteries, university buildings, a refreshing botanical garden. And if you travel for food only – its very own roasted piglet with a secret sauce.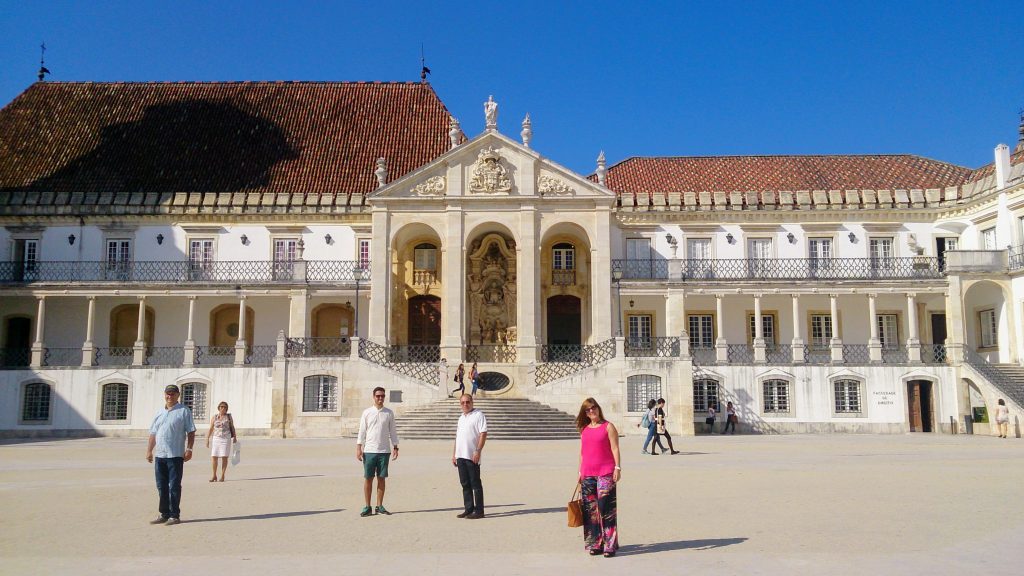 Mata do Bussaco
Mata do Bussaco is an idyllic forest near Coimbra. Over 700 species of flora and fauna exist at this enchanted forest. They were brought or planted therefore a part of the Bussaco forest is considered a botanical garden. And what a garden – kilometers of pathways to explore. In the wild natural part of the woods, you'll find lakes and waterfalls. There're 4 viewpoints that let you appreciate the beautiful surroundings.

Casal de São Simão
is an idyllic and calm shist village in the Lousa mountainous region. Activities include nature walking, bird-watching, in Summer there's a river beach. There's only one street in the village so relaxation is guaranteed.

The Silver Coast
This is the wild coast of Portugal. It's a place more for nature lovers than beachgoers due to the year-round cold ocean waters.  The beaches between the Praia d'el Rey resort and Foz do Arelho are breathtaking. Kilometers of white sand strip and golden cliffs behind. The air is rich in iodine thus making the air appear silver where the name comes from. Peniche is known as a surfers paradise. If you have children go to Foz do Arelho, because there's an awesome natural lagoon with no waves. After the beach go to Areia Branca – maybe the coolest spot on the coast. Local restaurants and bars await you right on the beach.

Leiria and Luz Houses
The region of Leiria is almost never on the touristic map except for Fatima. If not for religious reasons I wouldn't go there. But the region offers so much diversity – UNESCO world heritage sights such as Batalha and Alcobaça monasteries, which are architectural masterpieces. There're unique caves as Mira'd Aire and Grutas da Moeda. The castle of Porto de Mos looks like taken out of a fairytale. And if you're looking for the perfect accommodation to base yourself for your explorations, Luz Houses is the best in the region. 

Tomar 
Tomar is the place to be when you want to escape Summer crowds and heat from the more famous Obidos. There're small streets with colorful doors, a beautiful whitewashed plaza, and most importantly the Convent of Christ, a UNESCO World Heritage and a Gothic architecture masterpiece.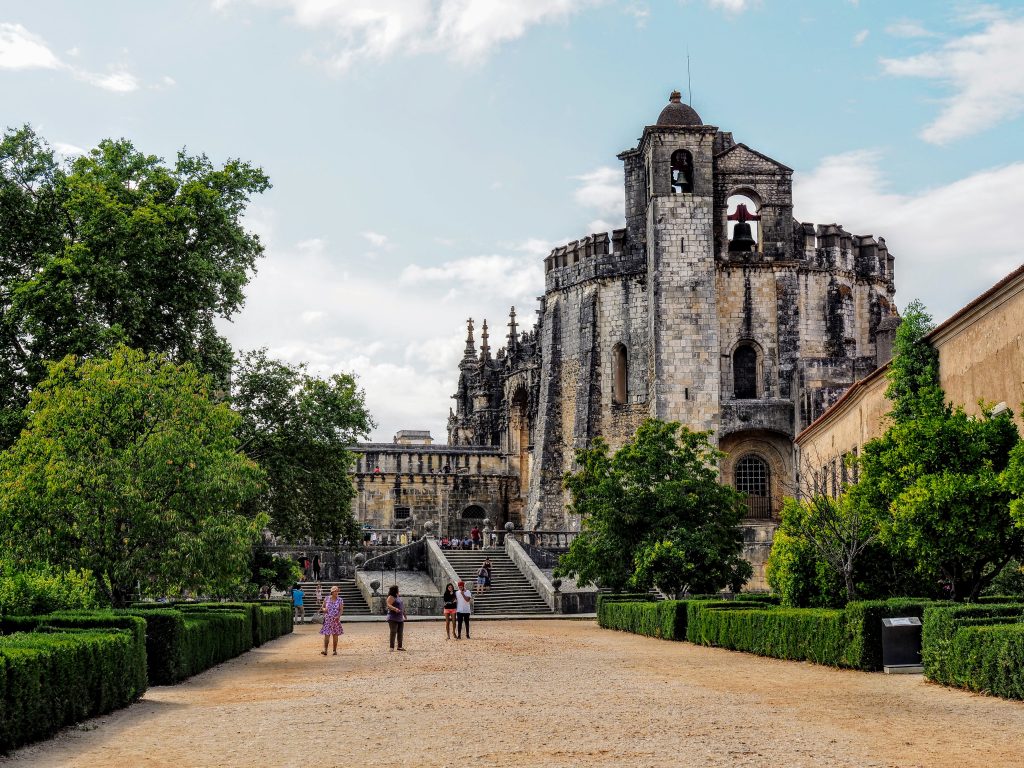 Mafra, Ericeira, and Gradil
Cultural heritage, surf, sea, beach, and wine. All of it you can find in less than one hour from Lisbon. Ericeira is actually well known among surfers. The area now also houses some 5* hotels if you're into low key luxury. The National Palace of Mafra should be on your list if you hate crowds. And last but not least head to Gradil and do some wine tasting at local wineries. Most of them are small producers, so you'll be helping family businesses.

Cabo Espichel
I love Cape Espichel, especially during Spring if you want to observe wildflowers. Apart from the stunning sea views, you'll find the cheerful lighthouse and an abandoned convent. See this photo essay of the cape for more inspiration.

Arrabida National Park and Setubal
A natural continuation of #14. Gorgeous beaches, breathtaking viewpoints, and lush greenery expect you on the roads of Arrabida. You can also do SUP and kayak in the calm waters or even coasteering. The seafood is some of the freshest you can find around Lisbon, as bonus prices are great. A local specialty to try is fried squid -yummy.

Campo de Ourique, Principe Real and Estrela Neighbourhoods in Lisbon
These are some of the favorite neighborhoods of the locals. Including me. I love strolling in Principe Real on a Sunday morning. I like to go there before the city wakes up, which is not very early – before 11AM most of the Portuguese are lazying at home. So that I have the place almost to myself. I like to pick up a hot chocolate on a cool morning or drink a refreshing lemonade on a warm Summer one. Then I visit some of my favorite shops. Yes, Principe Real is the design neighborhood of Lisbon, too. I take a lot of pictures always. And when I get tired I sit under the shadows of one of the oldest trees in Lisbon that you'll find at the small, but beautiful park.

Alentejan Small Towns and Villages
White-washed villages, endless plains, amazing cuisine, a lot of heat in Summer is what expect you in rural Alentejo. Some of the most beautiful villages to visit include Monsarraz, Marvão, and Mertola. Some of the most beautiful small towns Castelo de Vide (on the photo) and Beja. There're others, too. You just need to be willing to discover them.

Costa Vicentina
One of the wildest coasts of Portugal. Visited mostly by locals, because prices and crowds are lower compared to Algarve. Water temperature, too. Costa Vicentina is part of Alentejo, which makes it a foodie mecca, too. You'll find great beaches for surfing and sunbathing. For hikers and bikers, you have Rota Vicentina with thousands of kilometers of marked and paved trails to explore. The recommended time is Spring, Autumn, and Winter because Summer heat can be unbearable.

Fuseta National Park in Algarve
If you're looking for the untouched by mass tourism Algarve, you might just find it in the Fuseta river national park. It stretches from Faro to Tavira. Activities include going to the beach (of course), boat excursions, bird watching, island hopping, peoples watching. Or simply enjoying the sun, the waves, and the sand.

Pico Island, Azores
Would you like to climb an active volcano? You can even do so during the night and wake up with amazing views. This is possible at one of the most peculiar islands of the Azorean archipelago – Pico. The mountain is 2350 m high, which makes it the highest of Portugal. Other things to do on Pico are wine tasting and learning about the special winemaking, whale watching, exploring lava formed paths, walking through 5 km long lava tube – the longest in the world.

São George, Madeira Island 
Madeira wins over and over again awards for being the best insular destination in the world. And it totally deserves it. However, there're places that slowly begin to get crowded. Not the North though. São George region is so serene and beautiful. It's worth driving around and exploring viewpoints and watching the mountains dive into the ocean.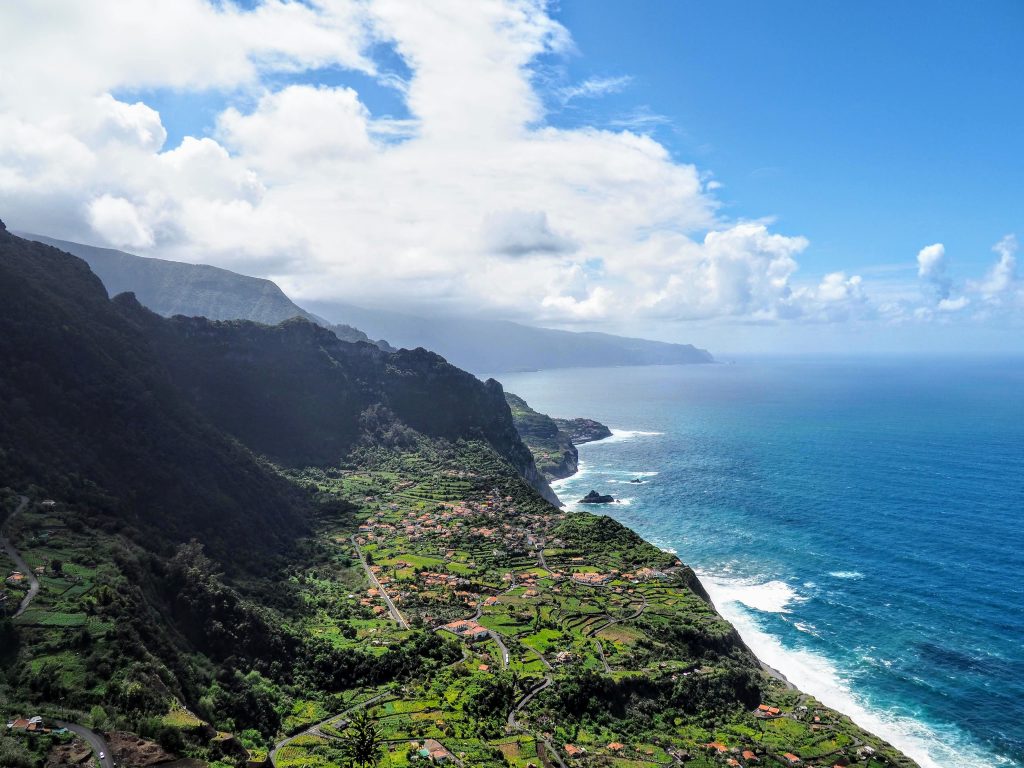 This is just a small part of hidden Portugal. You can have an entirely off the beaten path vacation and be absolutely amazed by what you see. If you need help organizing one, check out my travel planning service.