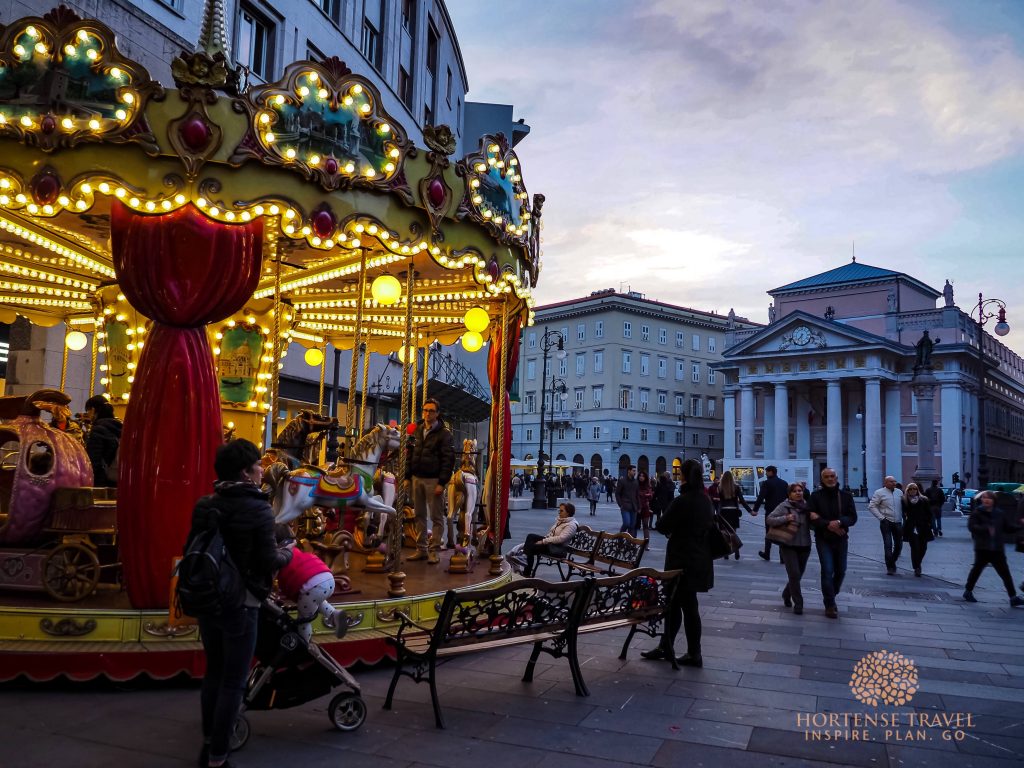 The vast majority of travelers head to Italy during the hot summer months but you should consider visiting in Winter. Let me tell you why. Whether you like to spend your holiday skiing or basking in some winter sun, whether you enjoy wandering around the festive markets or marveling at all the masks during Carnival, you can be sure that you will find something for you during a winter vacation in Italy.
Here is The Ultimate Guide to Taking a Holiday in Italy in Winter.
Snowy Christmas in the Dolomites

While skiing and snowboarding are popular activities among Europeans and abroad, it seems that in recent years there has been less snowfall in many countries, reducing the chances of actually getting on the slopes. However, the same cannot be said for the Dolomites in the north-east of the country. Due to the high altitude of this range of mountains, snow is pretty much guaranteed throughout the winter season, but if the snow does happen to be thin on the ground, there is the possibility of topping it up with the numerous snow machines which the resorts have. In addition to this, the Dolomites are known for having one of the largest ski networks in the whole world.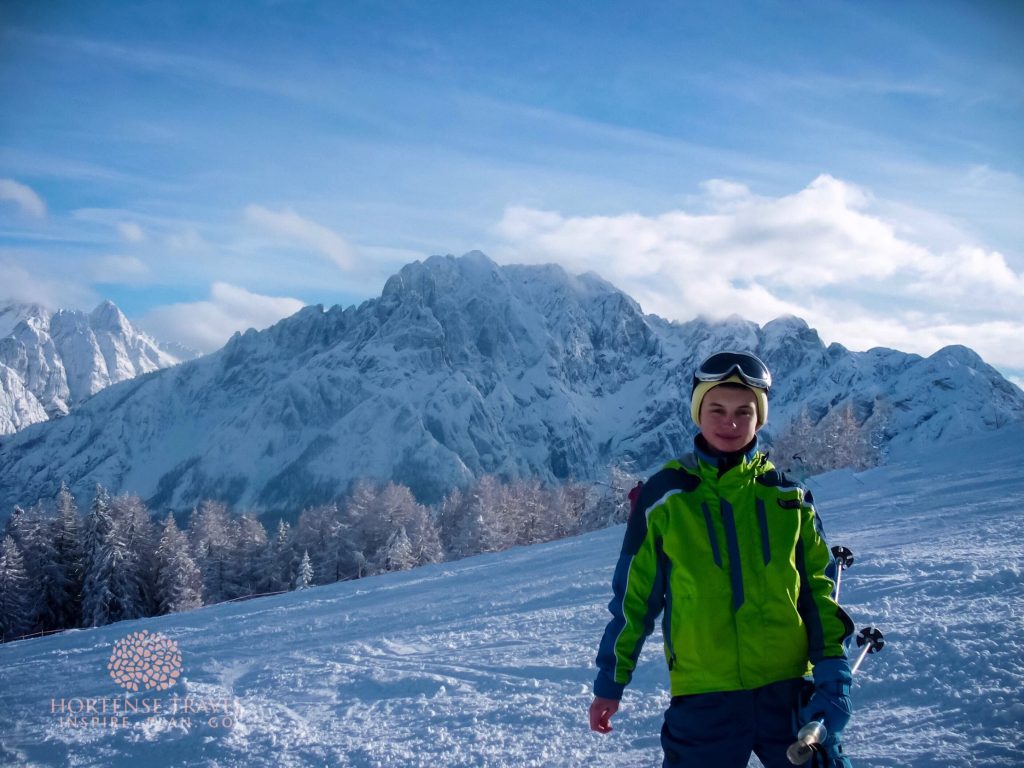 There are obviously many ski resorts throughout the Dolomites region, but the ones which get the most attention and visitors are the ones within the Dolomites Superski. There are 12 ski resorts within this area, all of them connected by 450 ski lifts which are available under one ski pass. Because there is such a big number of ski resorts all included in one pass, there is a great variety of slopes for all levels of ability. While the skiing here is absolutely fabulous, you will also be enchanted by the stunning scenery, the amazing food, and the warm, welcoming village atmospheres.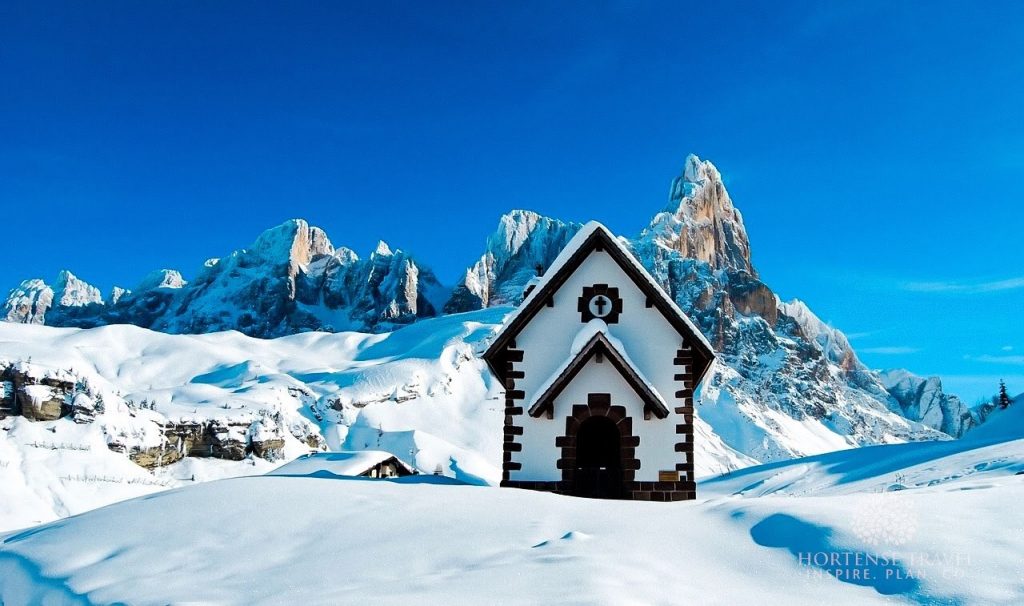 The Magic of Christmas in Turin

Known for having one of the best Christmas markets in Italy, Turin is truly magical during the festive season. Many visitors tend to leave this wonderful city off their Italy itinerary, but those that do make their way there will discover beautiful architecture, plenty of history, and a fantastic coffee culture. As it is one of the lesser-visited cities, you will also find that it is much less crowded, making for a more peaceful and relaxed trip.
A special atmosphere fills the air during Christmastime in Turin and there is plenty happening here to keep you occupied. As mentioned above, Turin's Christmas markets are renowned around the country, particularly for the cutting-edge lights and displays which can be found all around the city. The main highlight is the market in Borgo Dora, where you can spend a pleasant couple of hours browsing the local handicrafts such as glassware, ceramics, and embroidery. As well as the stalls, you can admire the Nativity Scene Museum, which features around 250 Nativity scenes from around the world. Other Christmas markets take place throughout the month of December, including one in the Piazza Castello and in Via Lagrange.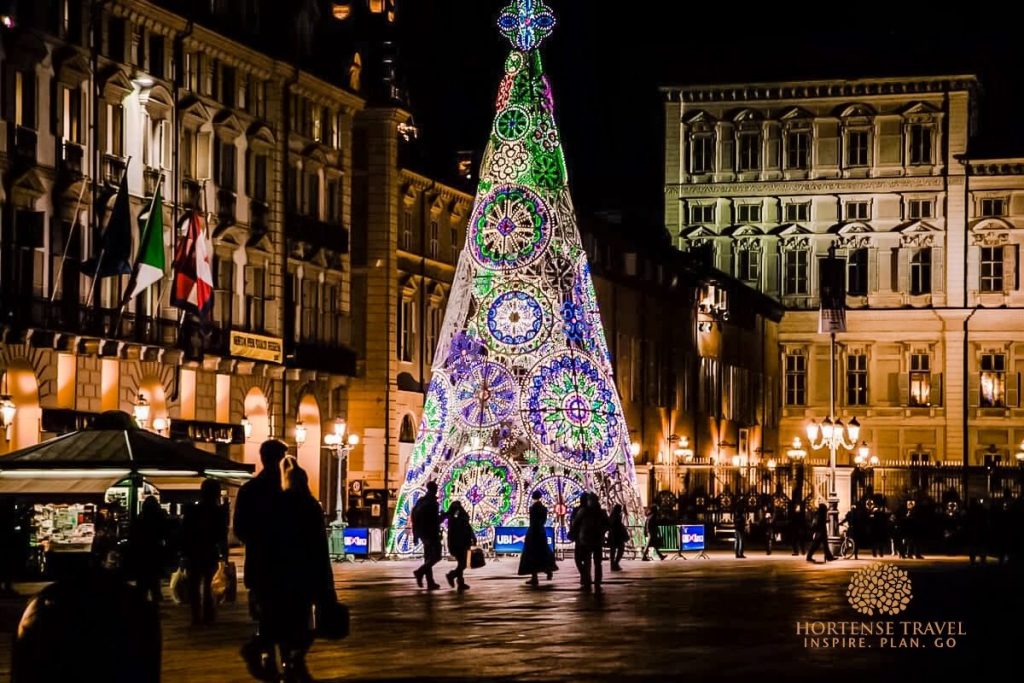 Other Christmas Markets

Turin is not the only place in Italy that holds a delightful Christmas market. All the major cities, including Rome, Florence, Milan, and Naples, obviously have their own markets which attract many travelers, but if you want to experience a less touristy market, you should head to one of the smaller towns and cities, such as Merano and Bolzano.
Bolzano actually boasts the largest Christmas market in Italy, plus it is the gateway to the Dolomites, meaning you can combine a visit to the city's market with a skiing holiday. Merano's market is considered to be the most atmospheric with its decorated Christmas trees and nativity scenes with life-size figures.
You can even take a horse-drawn carriage ride around the city to add to the romantic feel. Merano is also well-known for being a popular spa destination, plus there is also access to a ski area – Merano 2000 – with slopes and a snow park.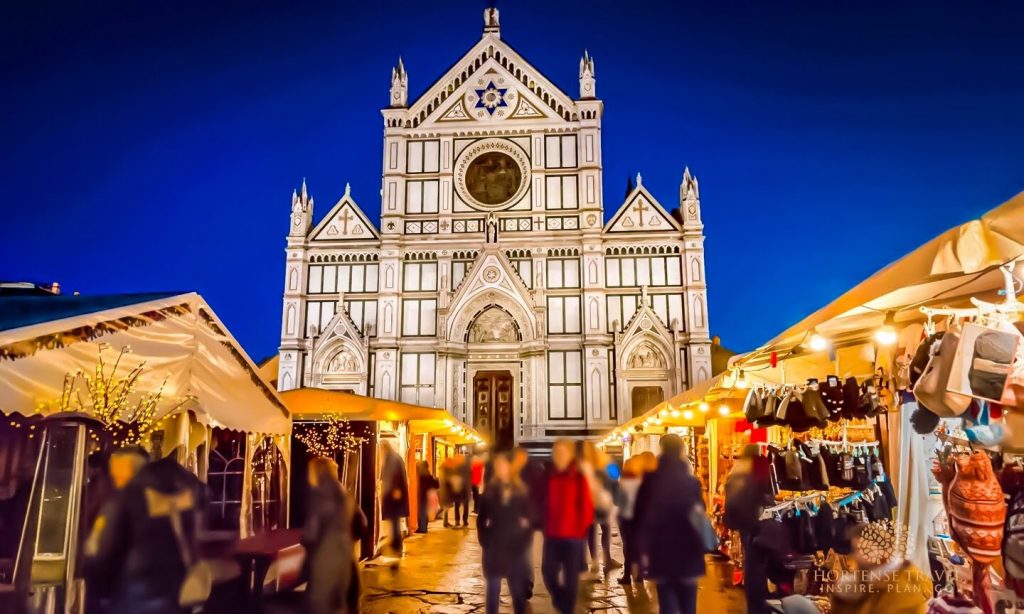 Trieste and Its Distinct Cuisine

When considering which city or cities to visit as part of a trip to Italy, it is safe to say that Trieste does not feature on many traveler's lists. This is a real shame as Trieste has lots to offer, even during the winter months.
Due to its location close to the Slovenian border and its access to the Adriatic Sea, Trieste is seen as a cultural crossroads and has been massively influenced by a number of cultures, including Slavic, Latin, and Germanic. This influence, in turn, has had a lasting effect on many aspects of the city, including its extremely distinct cuisine.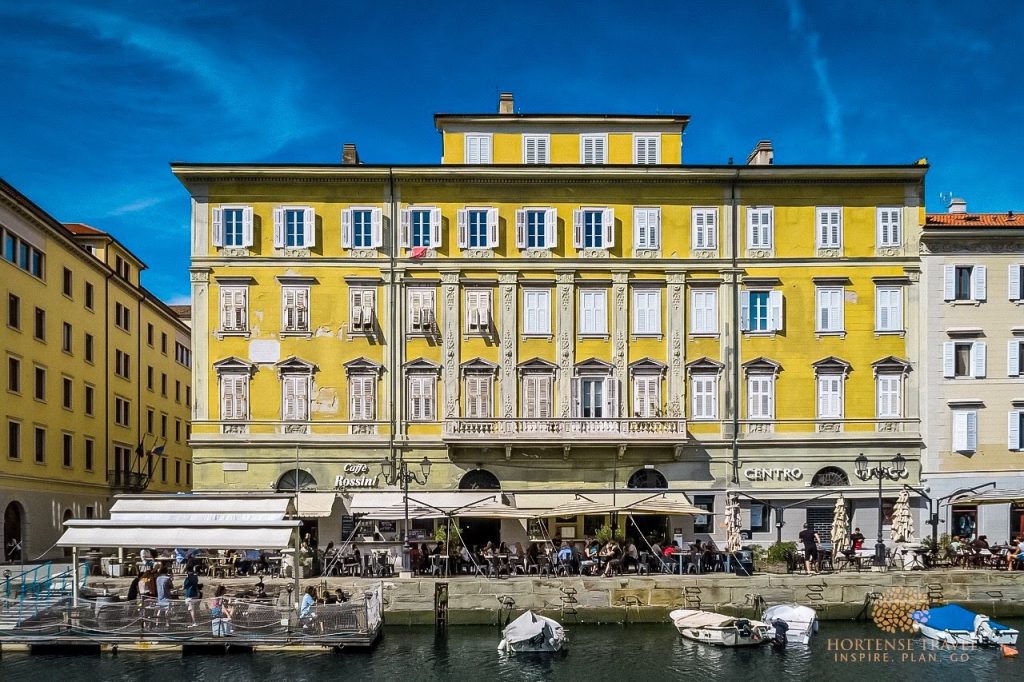 You will still find the traditional Italian classics such as pizza and pasta here, but they are mixed with dishes which you would more likely expect on the menus of other European countries, such as schnitzel and goulash. A must-try dish that everyone should sample at least once on a trip to Trieste is jota, a stew made from sauerkraut, potatoes, pancetta, and beans.
It is a hearty dish, like many of the other dishes on Trieste menus, making the city a great place to visit during winter. Trieste is also known for its amazing coffee – in fact, its nickname is the 'City of Coffee – and has a plethora of cozy cafes, which is another wonderful way of warming yourself up if the temperatures drop too low.
Italian Hot Chocolate, Coffee and Other Specialities

Everyone loves a hot chocolate and if you have not tried the Italian way of the quintessential winter drink, you are definitely missing out. In other western countries, hot chocolate may be tasty, but usually comes in the form of thin liquid. In Italy, however, hot chocolate is thick, creamy, and 100 times more delicious. Pretty much every cafe and coffee house in Italy will have at least one hot chocolate on the menu, usually topped with light whipped cream.
As we all know, coffee is an important part of Italian culture and you will have plenty of opportunity to drink lots of it during a winter trip. You can opt for the classics such as cappuccino, latte, and latte macchiato, but if you want to try something a little different, there are many other types to try. The Marocchino is extremely popular in northern Italy, made with espresso, frothed milk, and cocoa powder. Another great choice is a bicerin, hailing from Turin, which is basically hot chocolate with a shot of espresso thrown in.
But coffee and hot chocolate are not the only drinks you can have to warm yourself up on a winter holiday in Italy. A big favorite when visiting the Christmas markets in vin brule, the Italian version of mulled wine. A red wine fused with cinnamon, cloves, anise, and lemon zest, it really is a fabulous drink to have while you are strolling around the wooden stalls of the markets.
If you are going to be in the area near the Alps, you have to try a Bombardino, a drink similar to eggnog made with egg liqueur and brandy which is then topped with whipped cream and cinnamon.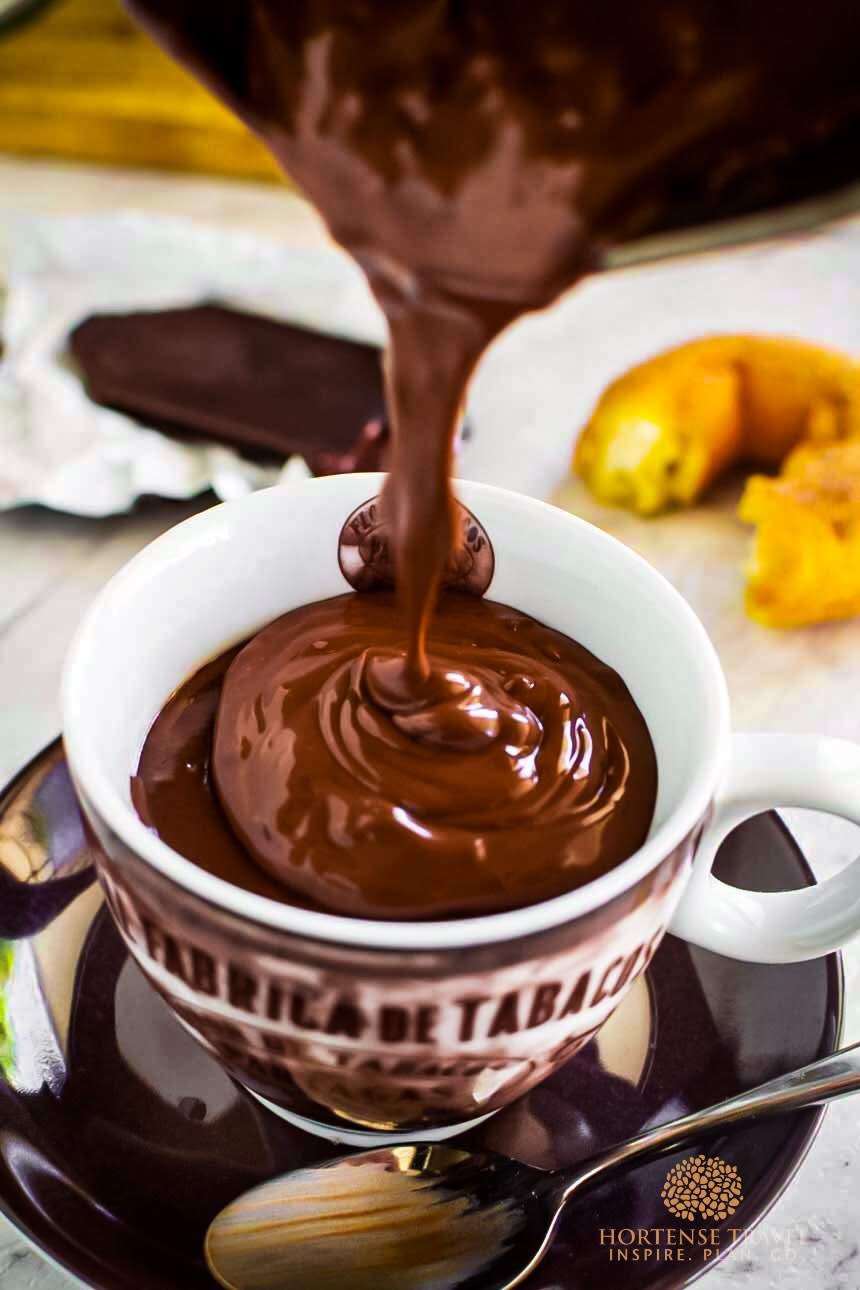 Italian Festive Sweets

One of the many things that the festive season is known for is the large amount of tasty treats that are made during this time, and Italy is no exception. The traditional Christmas cake is panettone, eaten throughout Christmas and New Year. Dating back to the 15th century, this sweetbread fruit loaf is made with raisins, candied orange, and lemon zest, and is surprisingly difficult to make, but when it is made perfectly, it really is divine.
Another delicious cake is pandoro, traditionally baked in the shape of an eight-pointed star and is delightfully golden in color. Other festive favourites include: panforte, an old fruit and nut dessert which dates all the way back to the 13th century; struffoli, a Neapolitan snack dipped in honey or any other sweet treat you like; and caggionetti, a sweet which looks like ravioli but is filled with a variety of sweet fillings, including chocolate, rum, honey, chestnuts or lemon.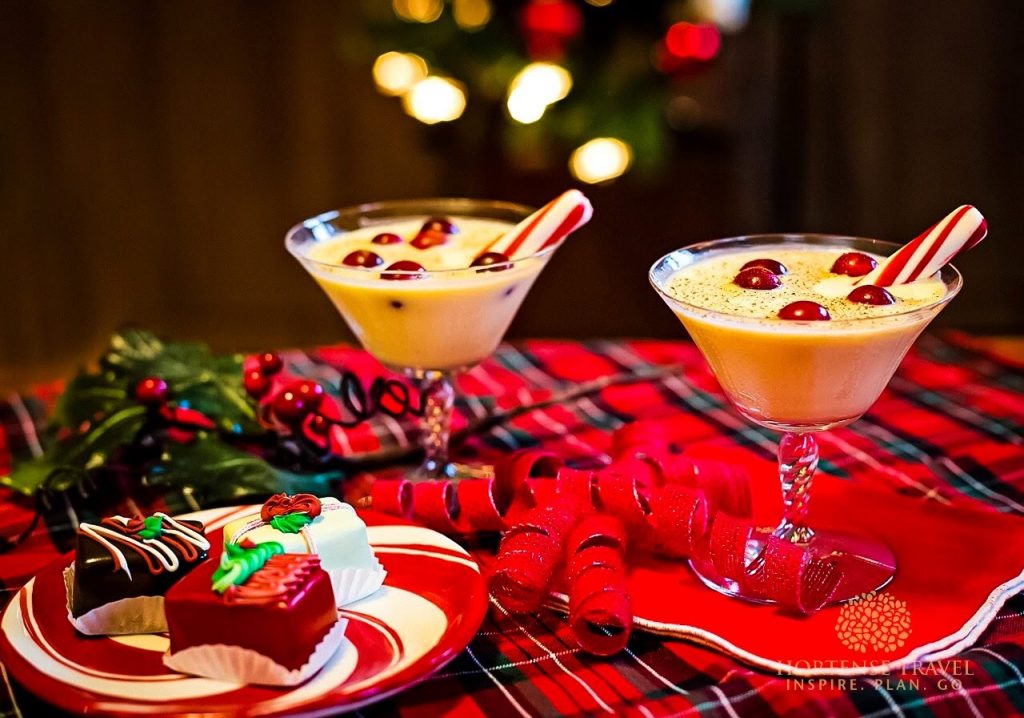 Venice and Other Carnivals

As the country's top carnival, Venice Carnevale is one of those events which you really should witness at least once in your lifetime. Lasting for about two weeks and culminating on either Shrove Tuesday or the day of Carnevale, the entire season is filled with colourful costumes, live music and other street performances, boat parades, lots of street food and drink, and, of course, the decorative masks Venice Carnevale is so famous for.
It is a delightful time to visit even if you do decide not to attend any of the parties or masquerade balls that take place, as there is still plenty to enjoy and a wonderful festival atmosphere to soak up.
However fantastic Venice Carnevale is, it does tend to take attention away from the other carnivals that take place throughout the country which are just as worthy of visiting. In fact, due to the fact that these other carnivals tend to get far fewer visitors than Venice Carnevale, it could be said that there are huge advantages to heading to one of the other carnivals instead.
The Carnevale of Ivrea is one of the more famous ones, with its quirky orange battle being one of the highlights. The battle is a re-enactment of a time back in the Middle Ages when the town was under the control of feudal lords. Fed up with the tyrannical rule, the local citizens rebelled and eventually gained more freedoms for themselves.
Of course, over the centuries romanticism has gripped the story, resulting in the legend of a young, vibrant young woman, Violetta, who fought against a Medieval law that after any marriage, the lord of the land had conjugal rights to the bride. Once Violetta was in the castle of San Maurizio to perform her duty, she took a knife she had hid in her hair and killed the lord, sparking a rebellion. The orange battle ends the festivities and is usually followed by a meal of polenta and cod.
Cento, Foiano, and Putignano are also excellent options for alternative Italian carnivals, especially Foiano as, at nearly 500 years old, it is one of the oldest carnivals in Italy.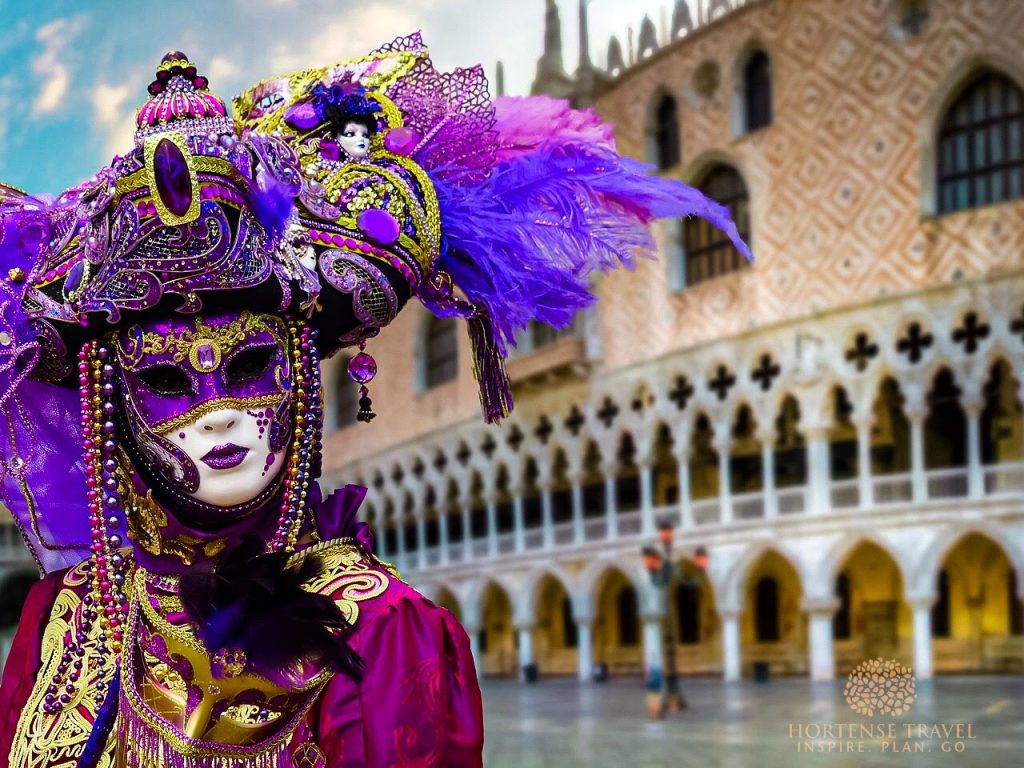 Spend St. Valentine's in Venice

It is renowned for being one of the most romantic cities in the world, so it should come as no surprise that Venice is a top choice for couples looking to celebrate St. Valentine's Day. Of course, a popular romantic activity is taking a gondola ride, and possibly taking a bottle of wine or champagne on board with you, but it is not the only romantic thing to do on a trip for this special day.
Getting lost in the myriad of narrow streets and alleyways is wonderful enough in itself, but you can also enjoy a romantic dinner in a Venetian palace, take in a performance at the Venice Opera House, and even take a winery tour.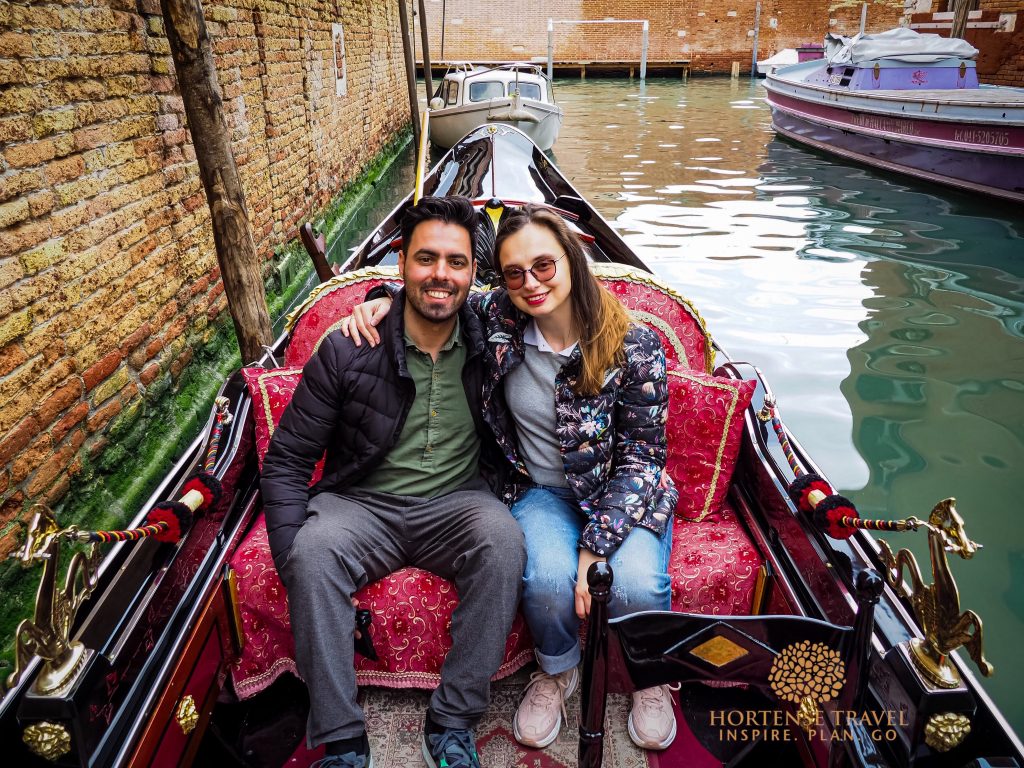 Explore Cinque Terre without the Crowds

The popularity of the beautiful area of Cinque Terre has begun attracting many travelers who descend on the region in the warmer parts of the year to marvel at the astounding architecture and natural scenery. While this is fantastic for the area, it does mean that, due to the small size of the five villages, you are battling and jostling for space, with the hiking trails packed with people and queues forming outside the museums and restaurants.
If you want to avoid this, traveling to Cinque Terre in winter is the perfect choice. While you will still see tourists milling about, the number is a fraction of what you would come across in summer, meaning you can enjoy the area at a much more leisurely pace and you will be able to take photos of all the stunning views without people getting in the way.
The only downside you may find is that the trains run less frequently than in high season, but this is certainly something you can work around.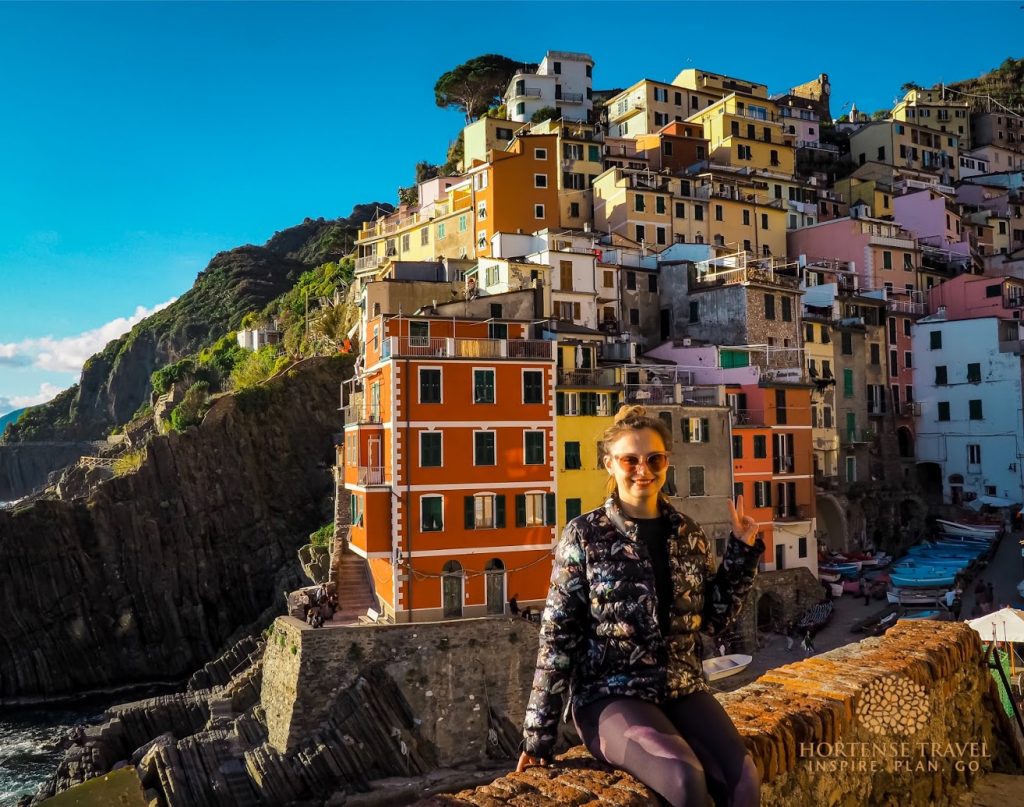 Avoid the Tourist Hordes in Rome and Florence

Rome and Florence are top highlights for any visitor to Italy; they are cities known for their historical and cultural importance, some of the best cuisine in the country, and excellent shopping opportunities. They are also known for being two of the more expensive cities in Italy – except during winter.
Traveling to Rome and/or Florence in winter is a fantastic idea if you want a cheaper break as both transport and accommodation costs drop during this time. Despite the lower costs, it is also the season when fewer tourists visit. Anyone that has traveled to either city during the summer will know that visiting the main sights can be more than a little exhausting and frustrating due to the huge numbers of people they attract.
However, if you travel in winter, you can get popular sights such as the Colosseum, the Pantheon, and the Uffizi Gallery practically all to yourself.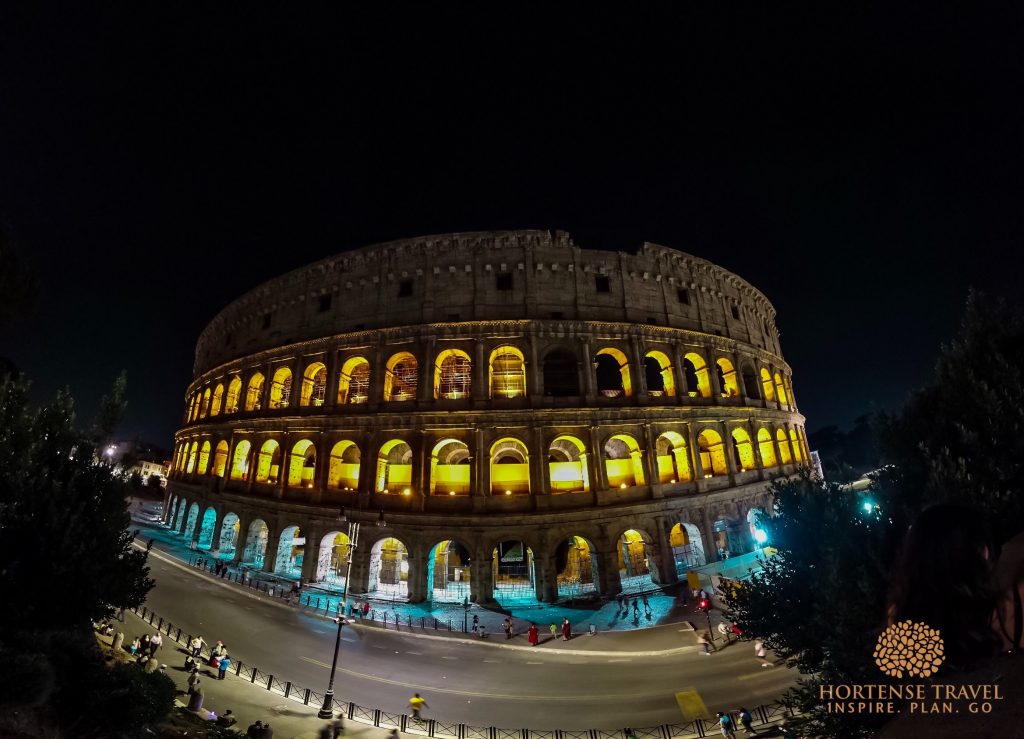 Enjoy the Winter Sun in Sicily

While many places in Europe feel the chill during the winter months, if you are looking to escape the cold and enjoy some winter sun, you should definitely head to Sicily. If you head inland, you can expect daily temperatures of around 10°C, but the coastal areas can experience temperatures up to 16°C.
As well as great weather, Sicily is one of those destinations that offers everything. You can take to the slopes of Mount Etna, there are a variety of festivals such as the Festa di Sant'Agata and the Almond Blossom Festival, there are lots of seasonal culinary delights to try, and there are great deals to be had during the New Year sales.
Another huge advantage of visiting Sicily out of season is that you get to experience a more authentic side to the island; there are fewer tourists and Sicily reverts to its more leisurely, relaxed pace, so you can see how life really is here.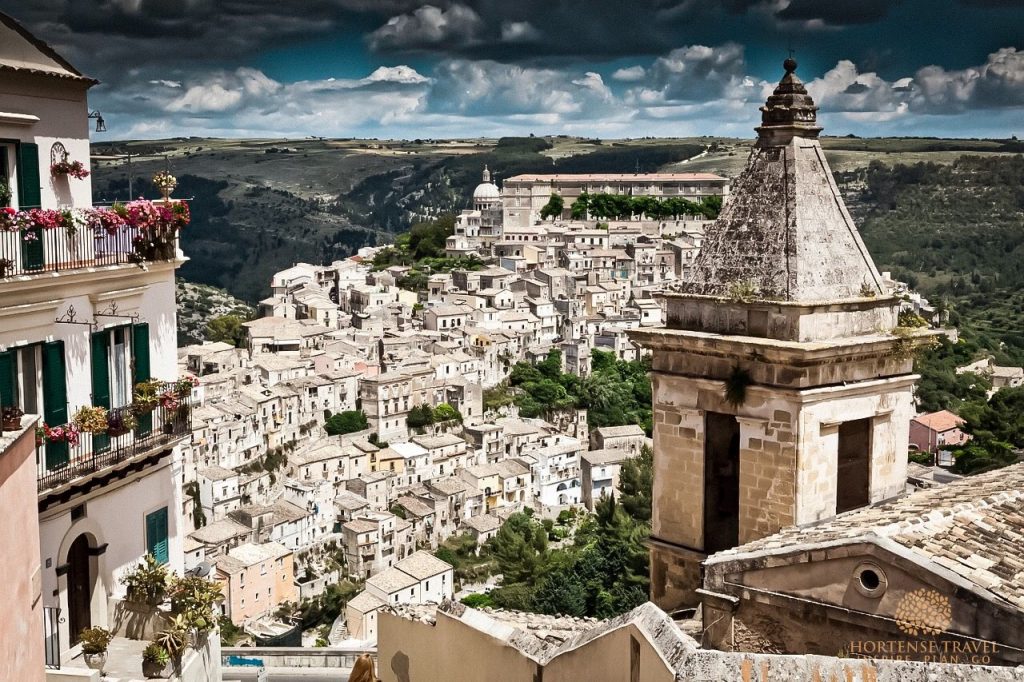 As you can see, visiting Italy in winter can be a fantastic experience. You may not get the hot weather in many places that is part many people's trip to this fine country, but there is so much to do during the colder months, from exciting sports to lively festivities, that you will wonder why you ever thought you need the sun to fully enjoy a vacation here.  
If you need help planning your trip to Italy in Winter, just let me know and I'll create for you a meaningful itinerary.