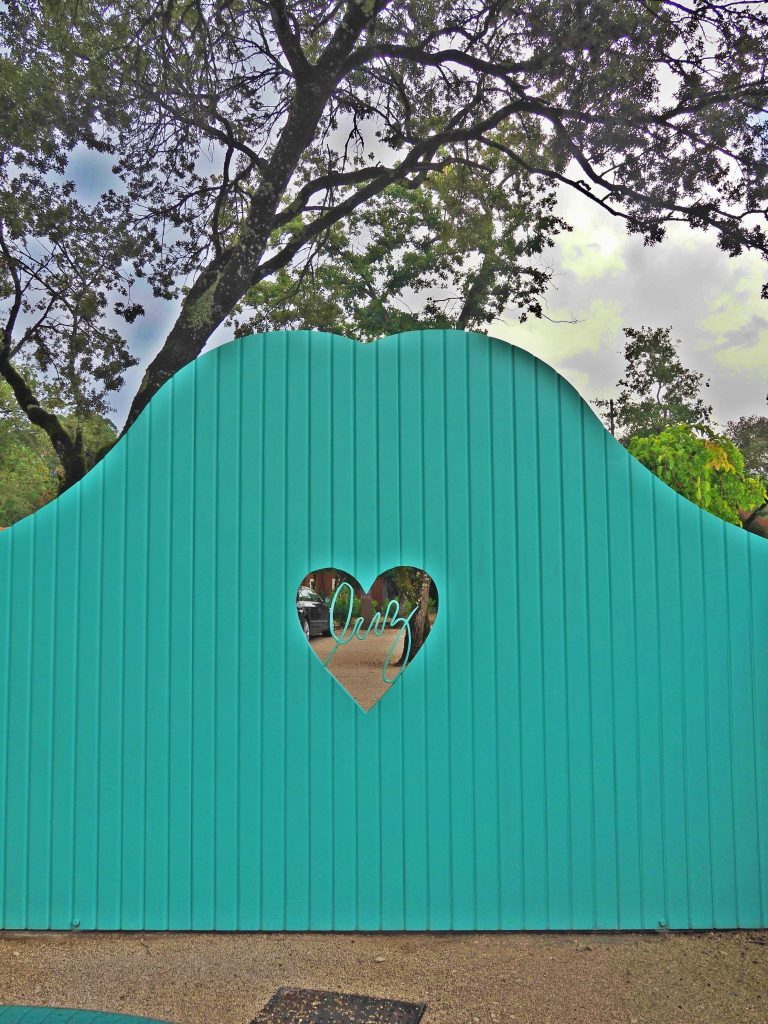 My experience in Luz Houses was amazing last week, so I wanted to share it with you.
Why visit Luz Houses? This Charming guesthouse is situated near Fátima, the region is an escape from the tourist crowds even in Summer. You can do a lot there, it's not  just for the religious. But more on that later in the post. Luz Houses is a great place to unwind and surrender to the forces of nature.
First impressions are important. I just couldn't resist, but to take a picture of the cutest guesthouse door I've ever seen. After that we got a warm welcome with refreshing towels, served on a wooden heart, great feeling after driving all day.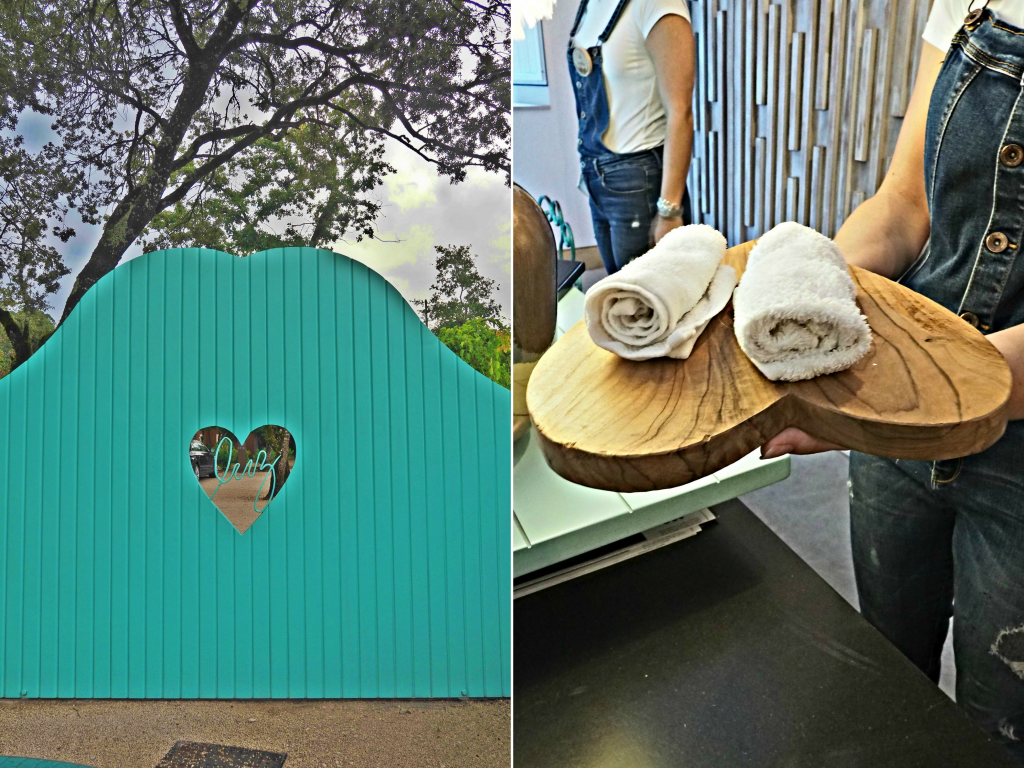 Then we were invited to homemade cookies and ice tea in the lobby. Everything was yummy. A lot of attention to detail was invested in the decor and service. The staff are always friendly, smiling and helpful. There's also an honesty bar concept – where you take your drink and just write down what you consumed, and it's open until 12 in the evening. For the hungry there's always a fresh cake available for free. And it's tasty.
We loved our room, it was so romantic. The minimalist vintage design is what stands out. The ambiance is very relaxing with the while bedding, grey walls and floor and of course the wooden details that bring you back to nature.
We had another sweet surprise waiting for us in the room.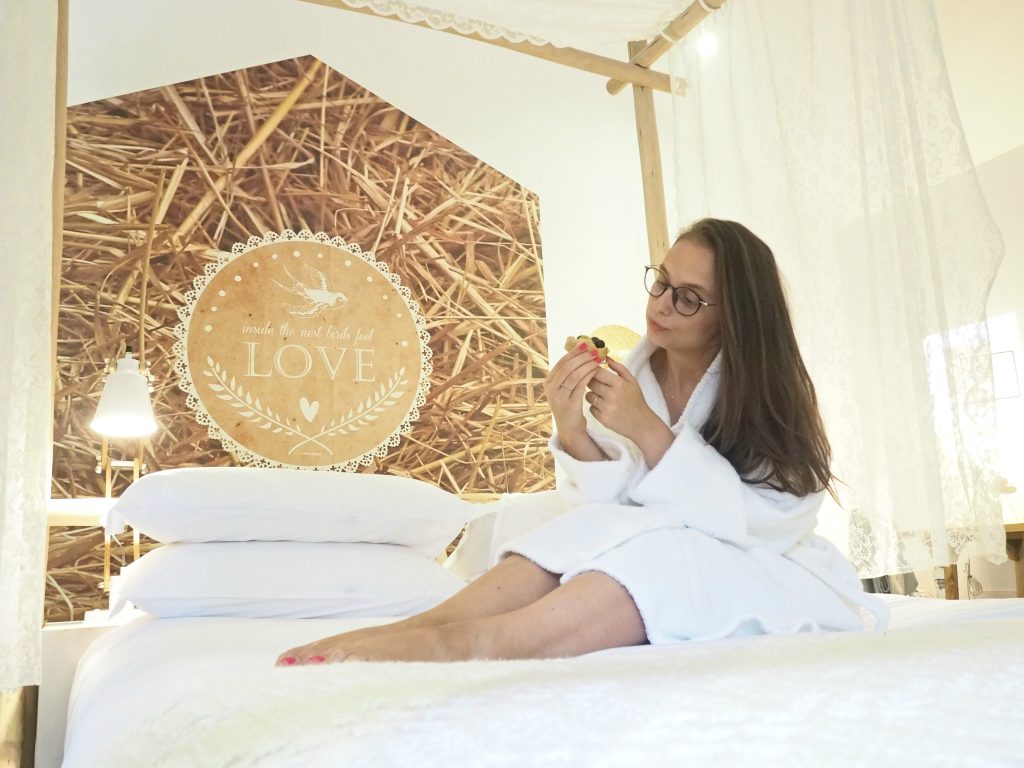 At night the whole yard is illuminated and it creates this fairy-tale feeling.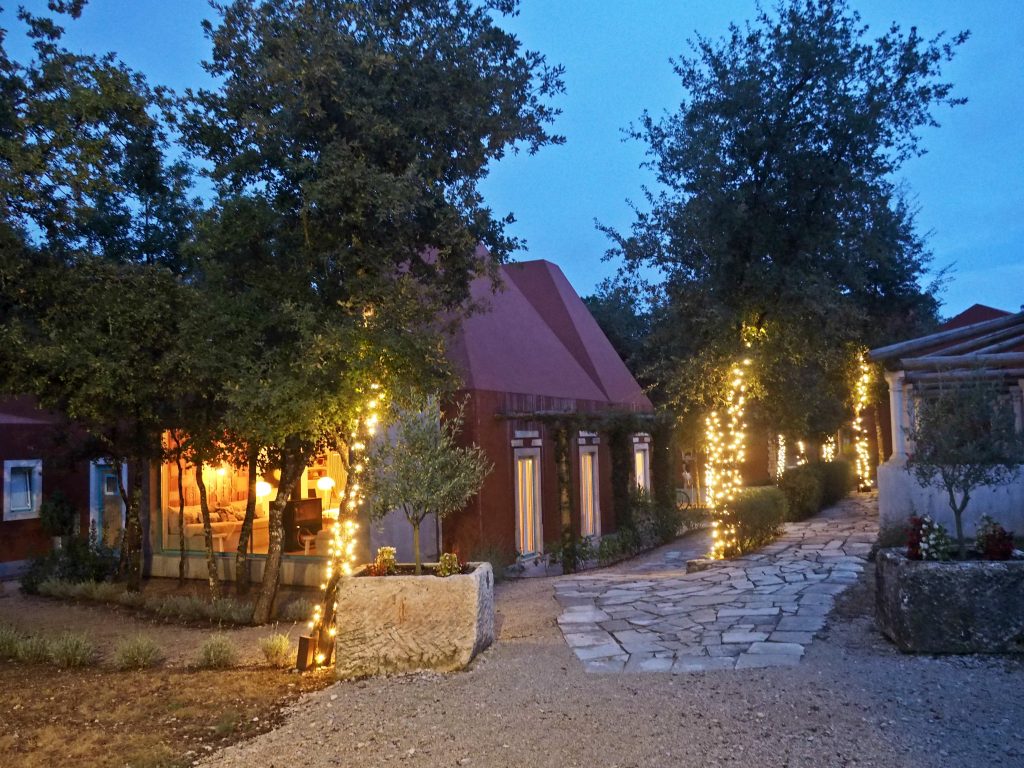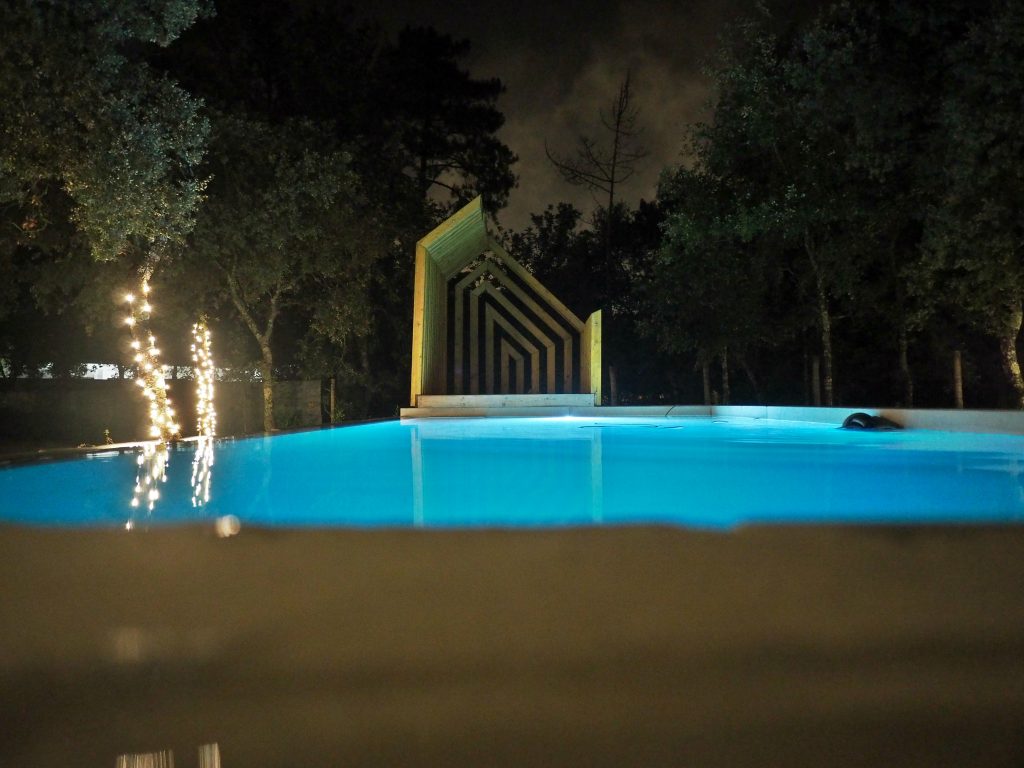 On the next day we were served some of the best breakfasts we ate in a hotel in Portugal. There was a lot of variety of fruit, charcuterie, cheeses, smoothies, bread. You can even order gluten free bread on the day before. The highlight were the oat pancakes with red fruit and honey. Totally delicious. Service was always prompt and on time, too. The breakfast room is very cosy and welcoming.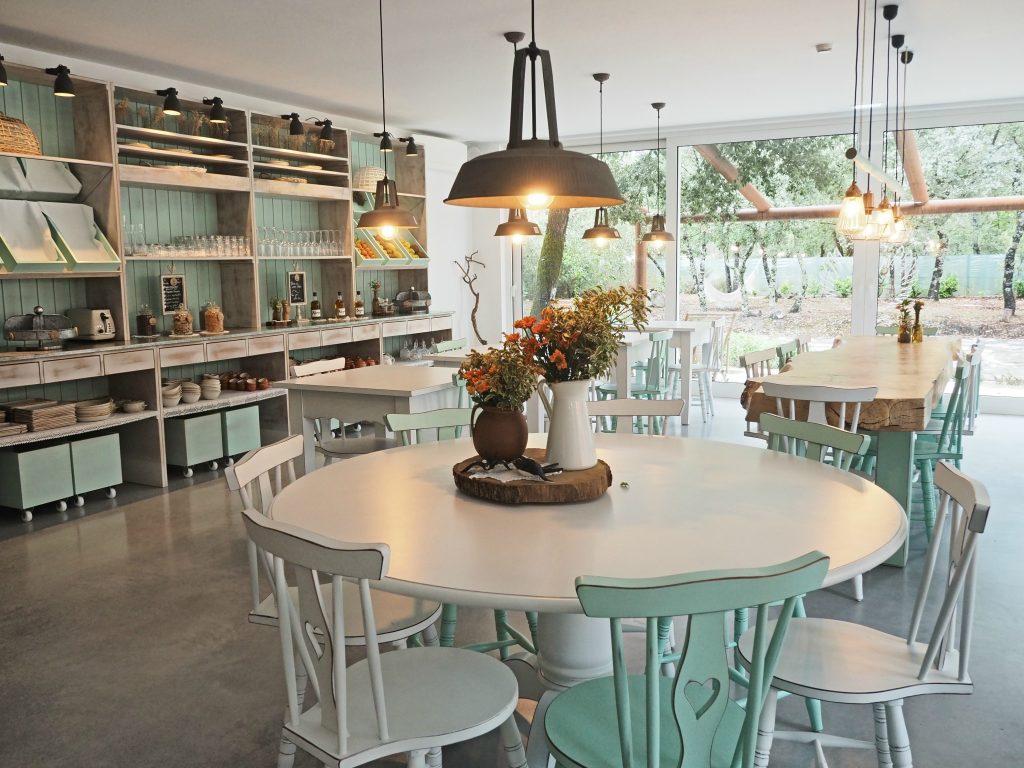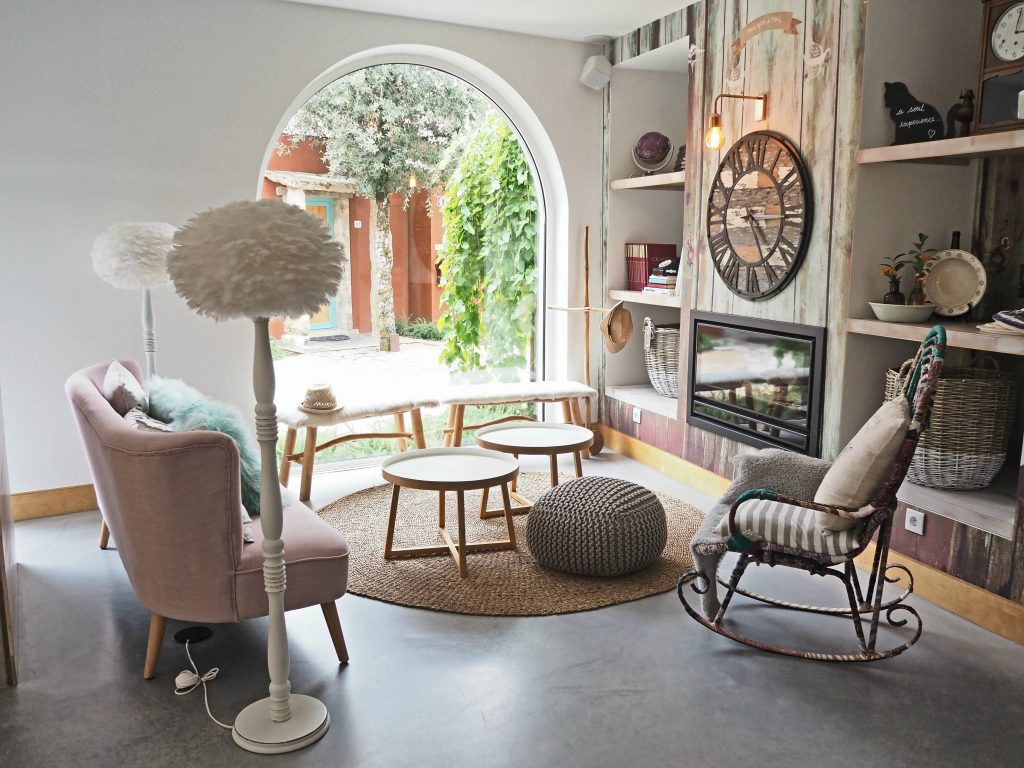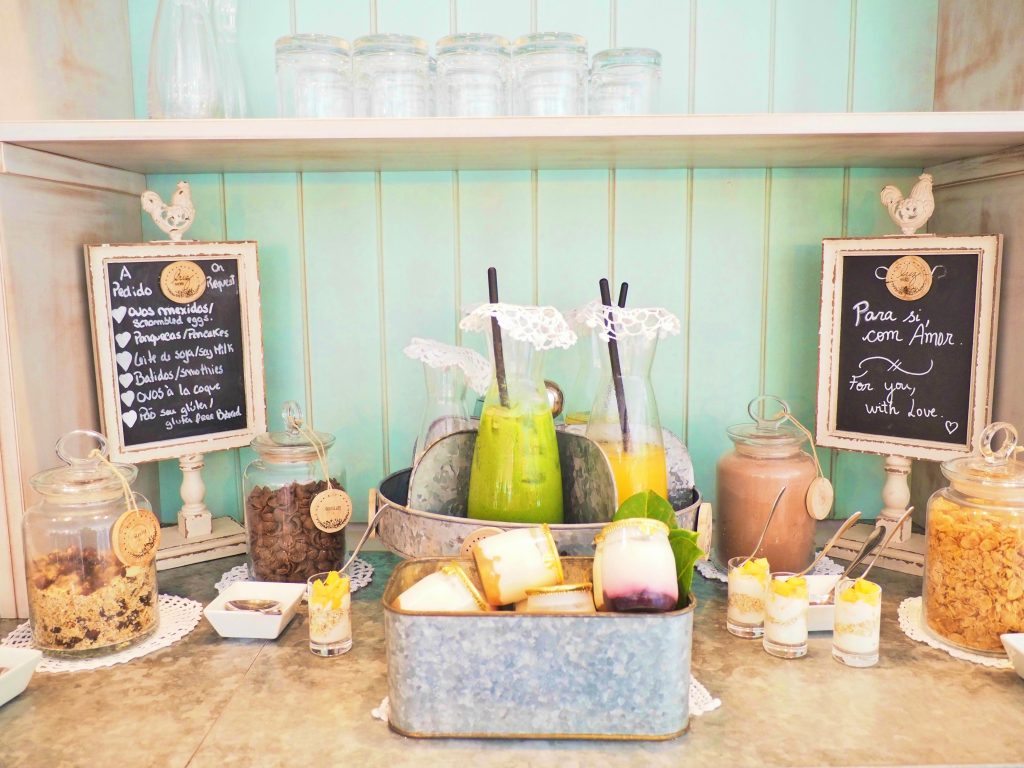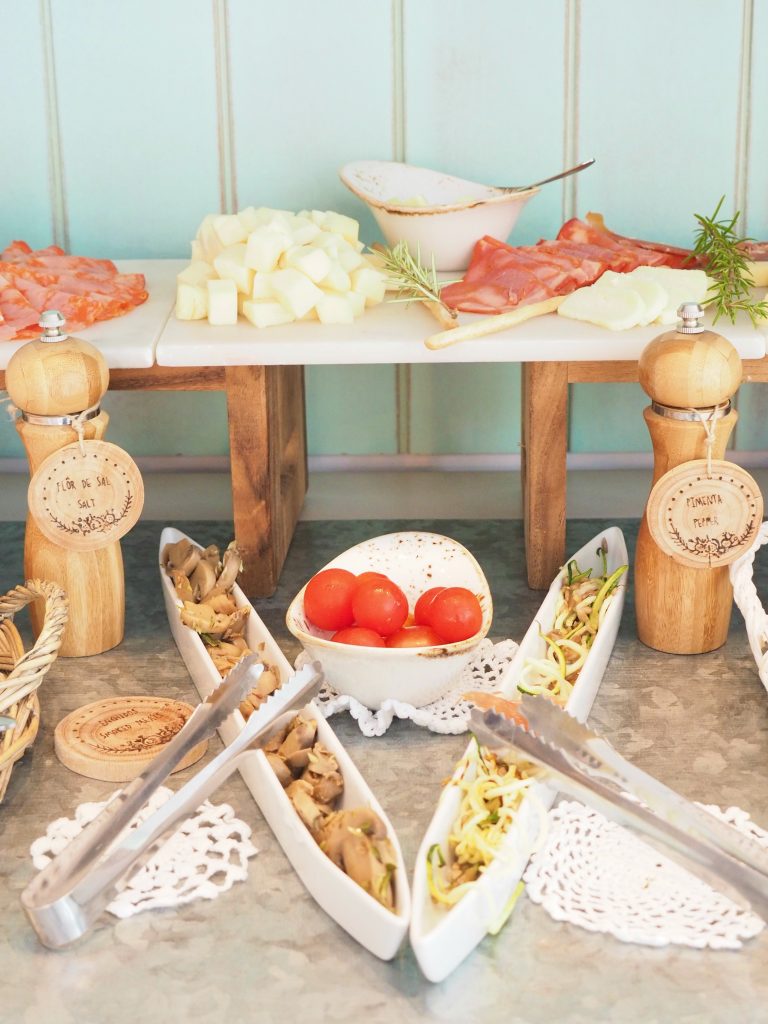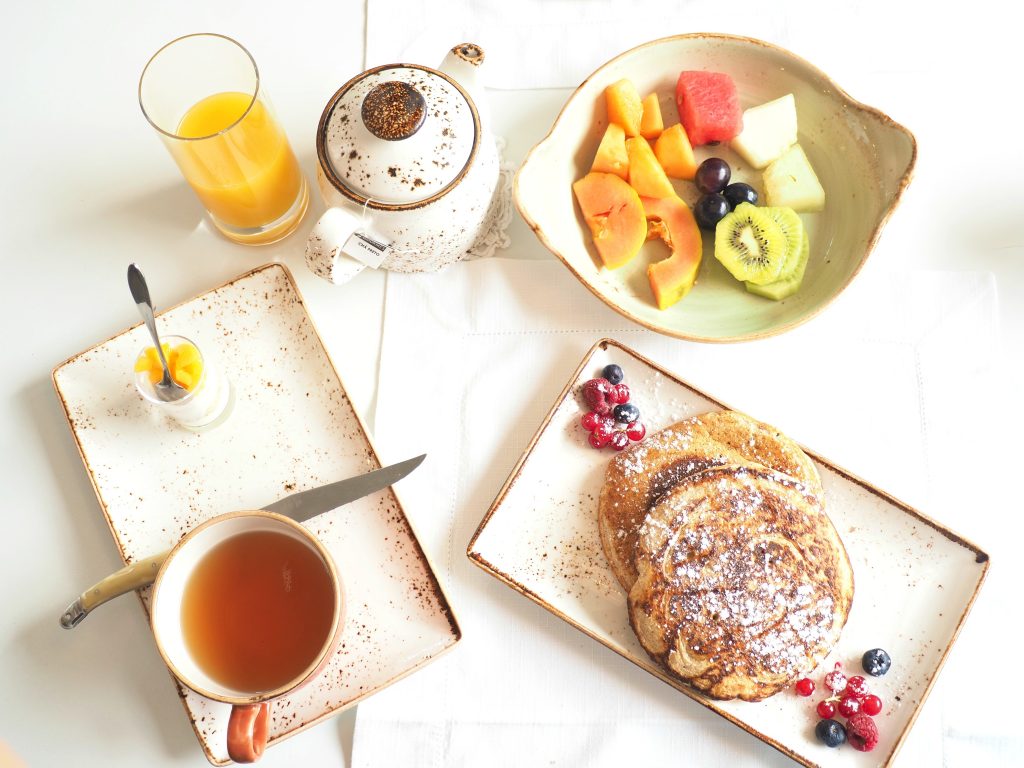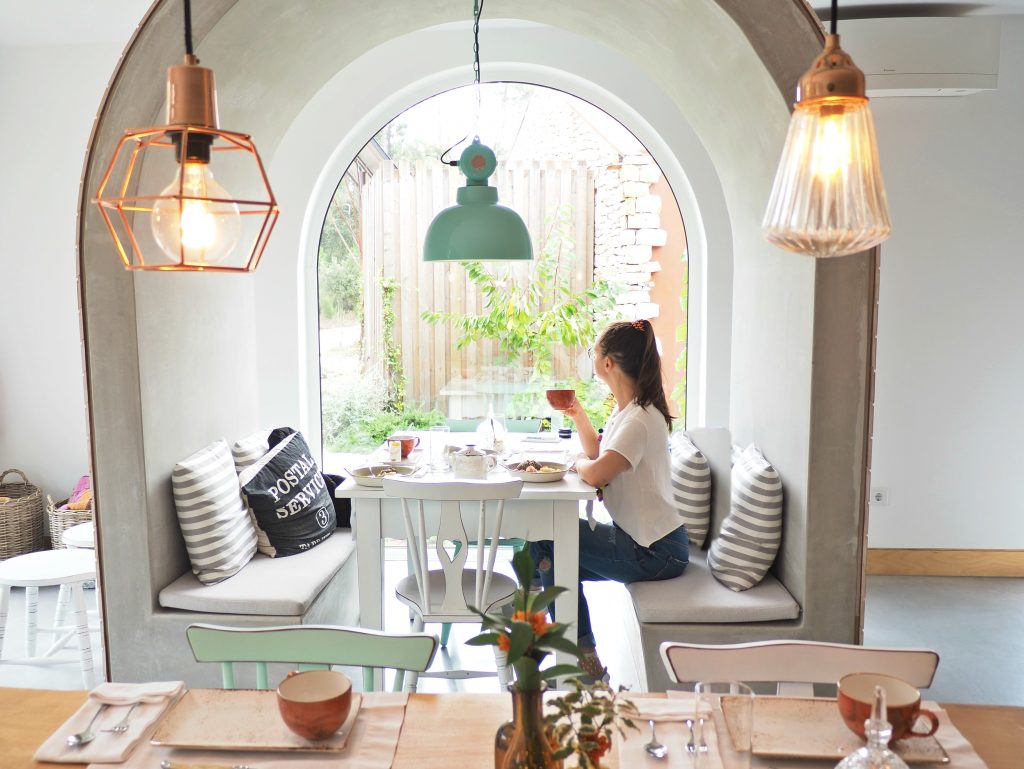 You can easily spend a whole week at Luz Houses visiting places like Fátima, Tomar, Batalha Monastery, The Coin Caves, Castles of Almoroul, Leiria and Porto de Mós, coastal towns, do activities like hiking, horse riding. But on the day you're too tired, just sit and relax at the outdoors pool or ride one of the bikes the house provides in their private woods. This is what we did for some hours on the next day.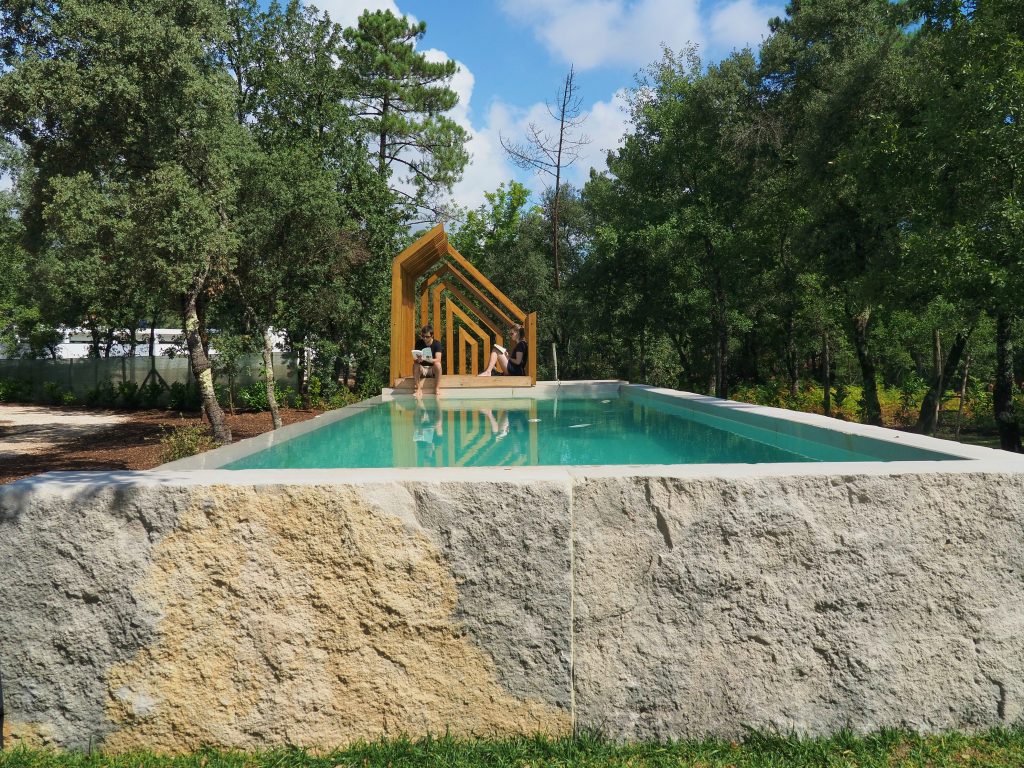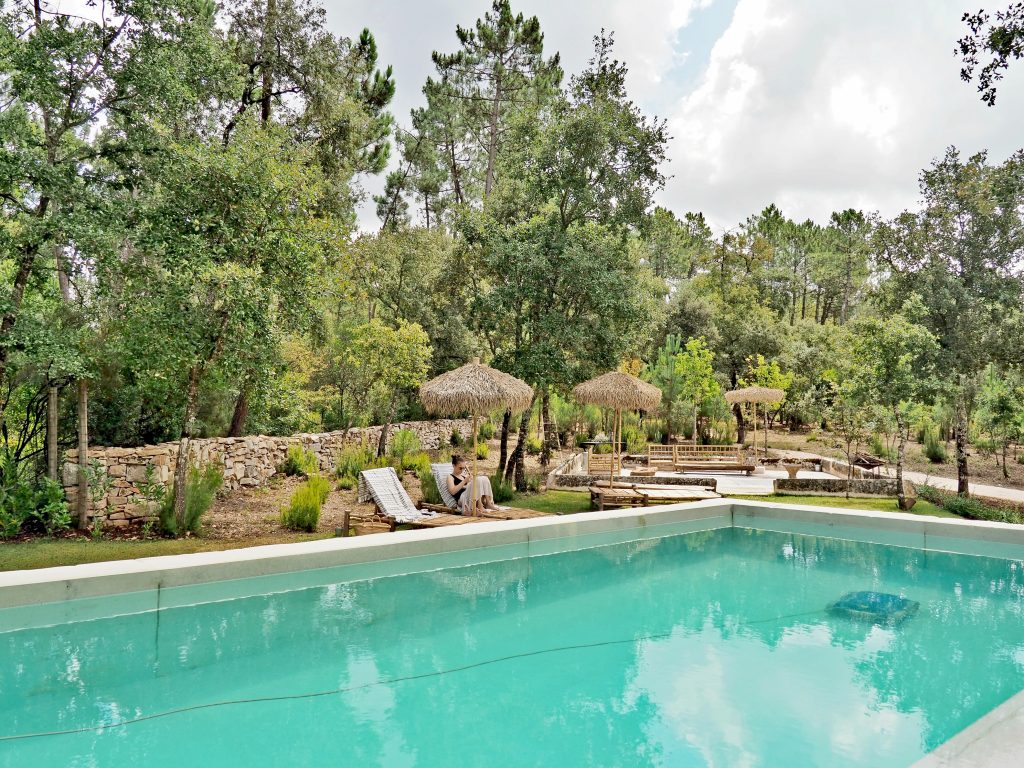 After all this, as expected, I totally recommend staying at Luz Houses, if you decide to visit the wonderful interior of Portugal.