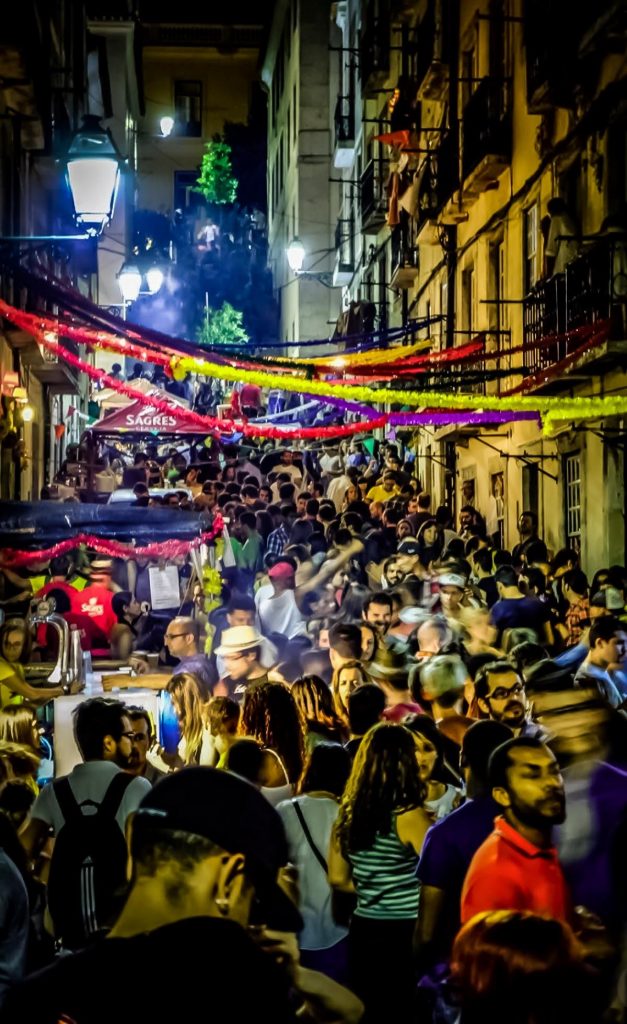 Santo António de Lisboa – A Summer Celebration of Lisbon's Culture

Roasted sardines, cheap beer and wine, music and dance are filling Lisbon's streets again this June! It is time for the Santo António celebration and locals and tourists alike are ready for it. Between great food and drinks, cheerful music and, of course, the popular parades held in the city, there is no better time to experience Lisbon's culture than between the 12th and the 13th of June!

Who was Santo António de Lisboa?

Santo António de Lisboa, known as Saint Anthony of Padua or Saint Anthony of Lisbon, was a Catholic priest who was born in Portugal in 1195 and died in Italy in 1231. He travelled a lot between Portugal, France, and Italy, preaching and teaching along the way, as well as helping the poor and the sick. Several miracles are attributed to him.
Due to how respectful and valuable his life's work was, Santo António de Lisboa was canonized soon after his death. His short life was indeed so valued that it is still celebrated around the world and, specially, in Lisbon, his birthplace.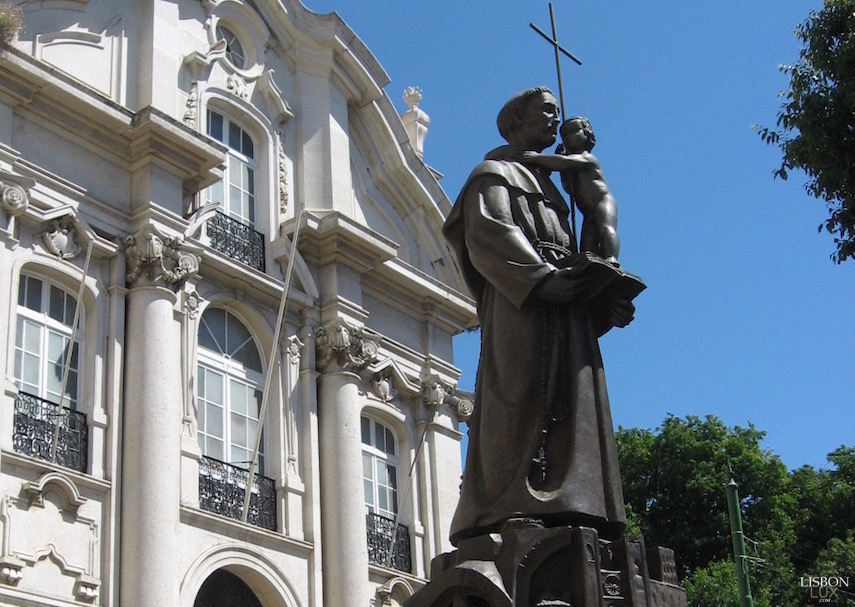 Lisbon's Festivities at a Glance

Lisbon's Festivities offer a great variety of activities during the month of June. There are events all month and even throughout the rest of the Summer! Street parties, concerts and art exhibitions take place frequently during this period, but most are concentrated around the 12th and 13th of June.
The celebrations are spread throughout Lisbon and you will find something to enjoy anywhere you go. However, the city centre and the more traditional neighbourhoods are certainly the places to be.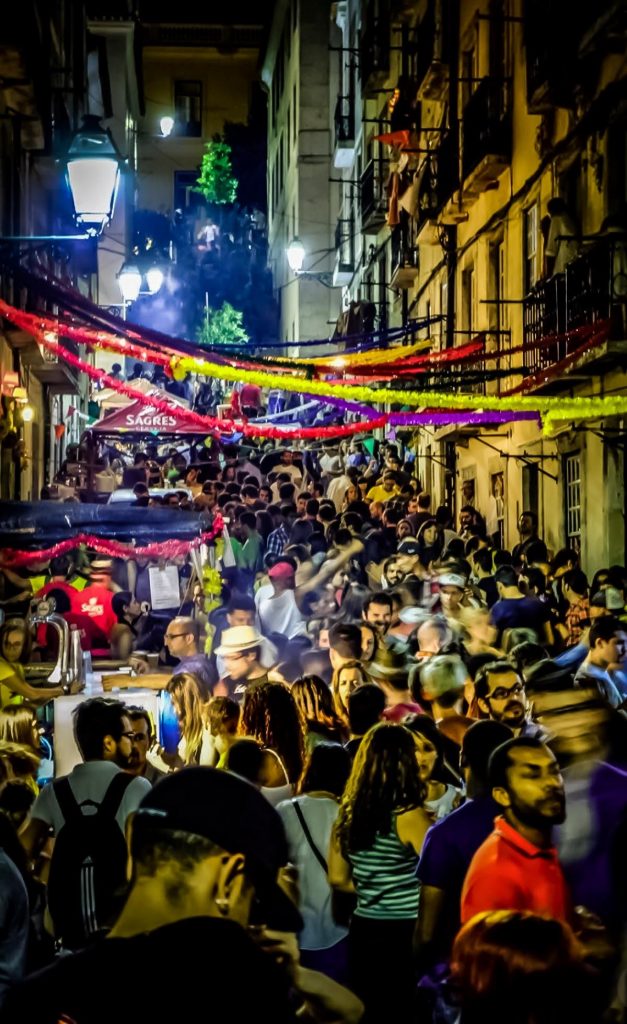 Popular Parade

Even though there are lots of events occurring, the highlight of the festivities program is the popular parade on June 12th. People from each neighbourhood will dress up and march along Avenida da Liberdade, one of Lisbon's most iconic avenues. This is an evening filled with folklore music and dance!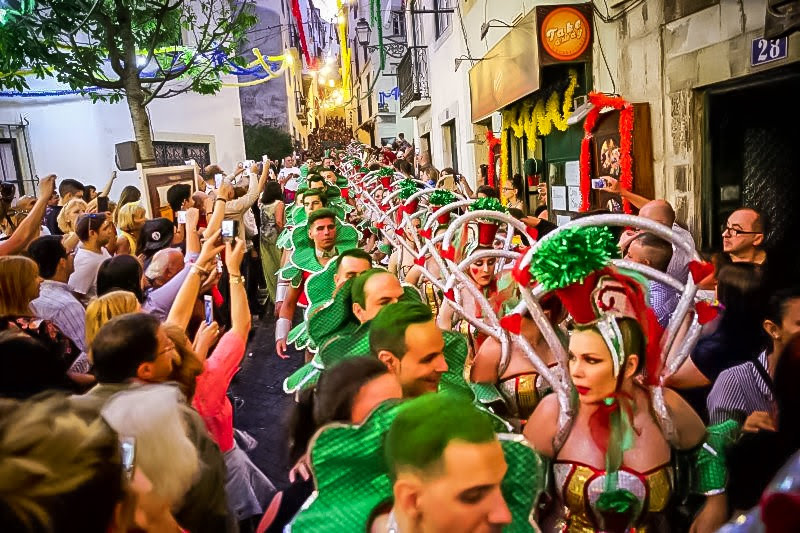 Street Parties

There are plenty of other lively evenings during the Summer but it is on June 12th and 13th that Lisbon's streets are the most crowded! This is a great opportunity for those who enjoy a great night out.
Head to Lisbon's traditional neighbourhoods and dive into their special spirit. Alfama, Castelo, Mouraria, Graça, Ajuda, and Bairro Alto are some of the most popular locations. The architecture of the streets themselves may be enough to make for a pleasant experience due to its peculiarity. However, there is much more for you to enjoy! Roasted sardines, caldo verde (a traditional green soup), beer and wine, and traditional music are what makes these evenings so special.
Bica and Miradouro de Santa Catarina are known for the electronic music, an option for those who are not interested in traditional Portuguese music!
For those looking for a less crowded location, there are street parties all around Lisbon! Even though the more traditional neighbourhoods offer an unique experience, there are options for everyone, from Campolide to Santos.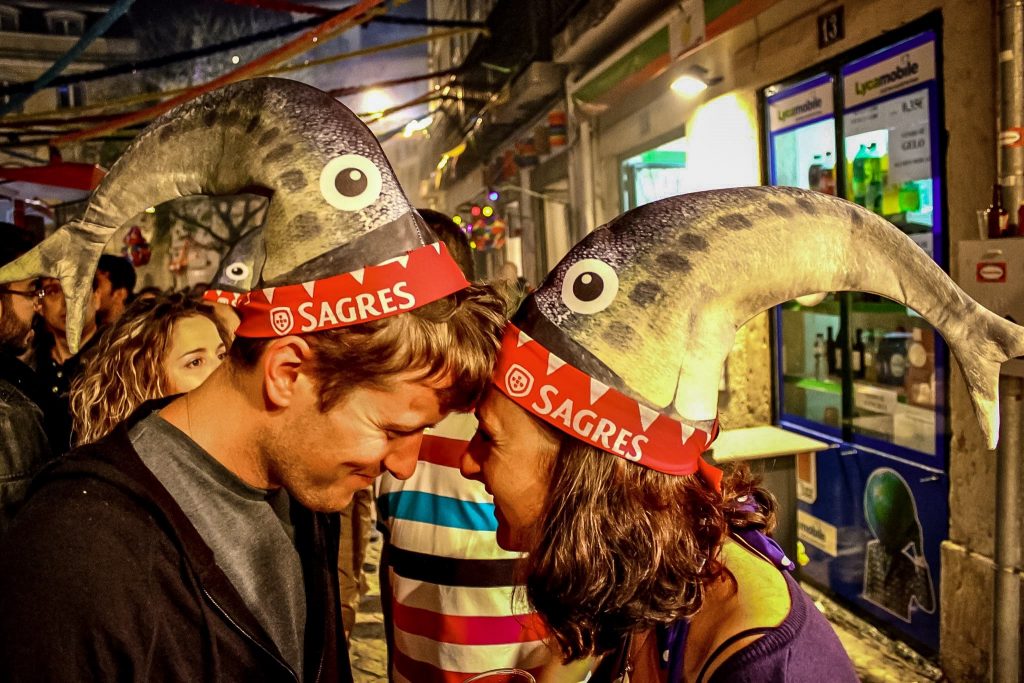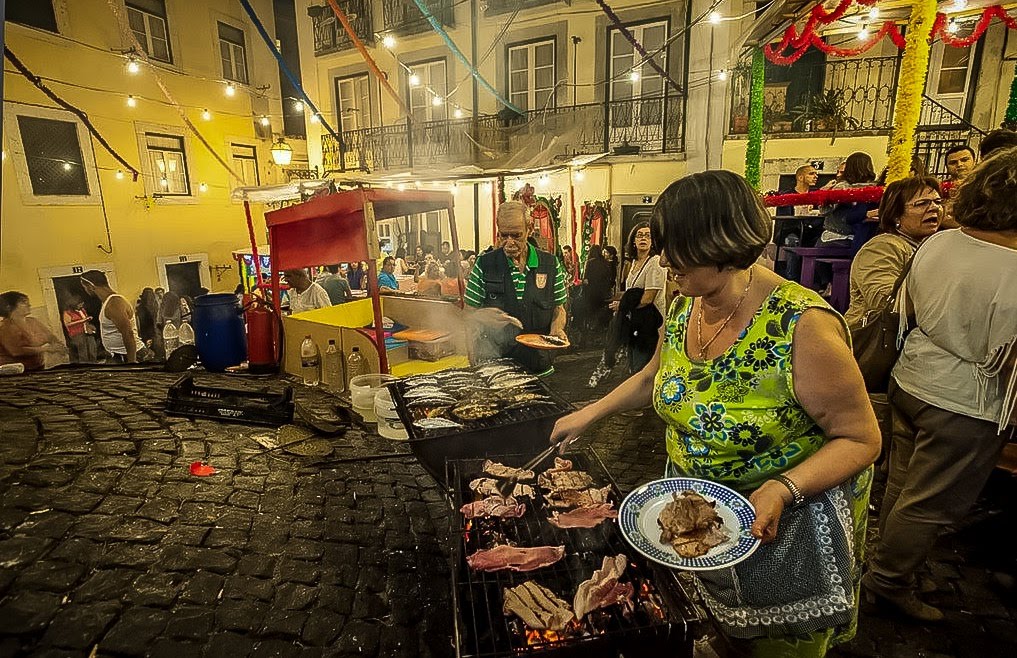 Procession

Those who are interested in religious festivities have the possibility to participate in the procession happening on June 13th. The procession is held in homage to Santo António and takes place on the streets near Sé Cathedral. Take this opportunity to visit the Sé Cathedral itself, which is a beautiful cathedral right at the centre of Lisbon.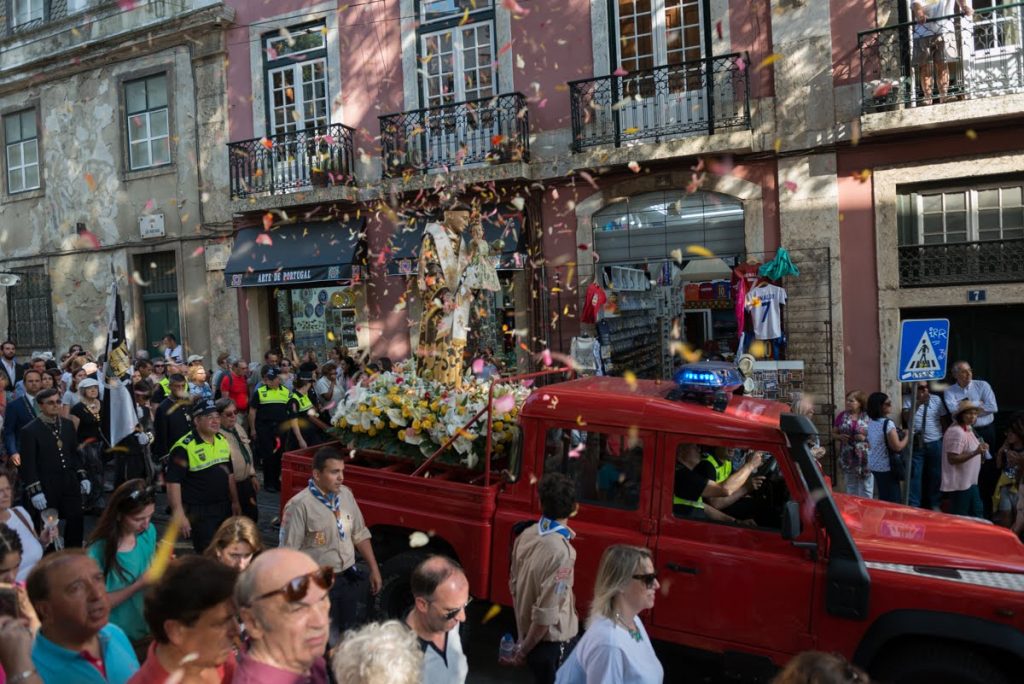 A Love Celebration

Santo António de Lisboa is also known as the marriage saint. There are several traditions during this special period that relate to that, such as the manjerico gifting and the marriages of Santo António.
Manjericos are basil plants with a ball shape that are usually offered as a gift to that special someone. It may be a gift for someone they are dating or someone they fancy. Either way, a manjerico is often accompanied by popular verses that describe the intentions of the person gifting it.
June 12th is also the day for the marriages of Santo António, another event known to most Portuguese people. This is an event where 16 couples get selected to have their wedding ceremonies broadcast on national television to thousands of people!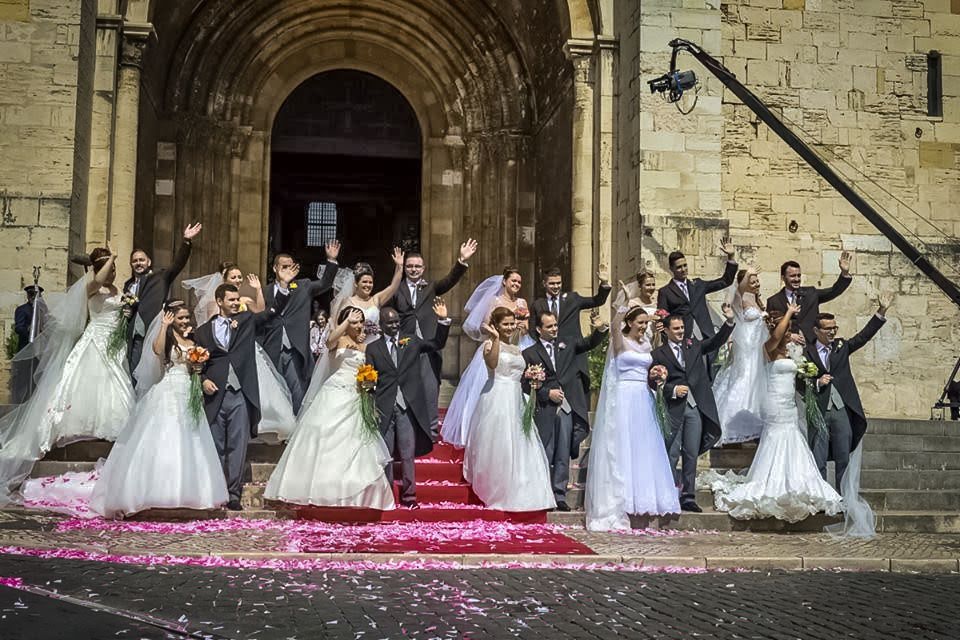 This is a great opportunity for visitors to experience authentic Portuguese culture. June is indeed the best time of the year to visit Lisbon if you are looking for good fun and a great night out! Start planning your trip to Lisbon today.