As you look for what to bring home, you'll fall in love with all the beautifully crafted pieces and tasty delicacies produced in Portugal. The amount of choice may be overwhelming so let's get into the best things to bring back from Portugal!
Here's The List of 20 Best Things to Bring Back From Portugal
Beverages
Port Wine
You must have heard about Port wine (in Portuguese, "vinho do Porto"). It's an exclusively Portuguese product and a staple for many Portuguese families – enjoyed mostly as a dessert wine but that can also be drank during meals and used in cooking. It's usually a red and sweet wine but there are different varieties for you to choose from – including white and dry.
If you head to Porto (Oporto) and the Douro Valley you'll undoubtedly learn about Port wine. Those regions in the north of Portugal are where the fortified wine is produced. There are several activities related with its production for the traveler to enjoy – Port wine tastings, vineyard and warehouse tours.
Bringing Port wine back from Portugal may be a good idea, depending on your circumstances. When you buy Port for taking home take these two factors in consideration: the risk of spillage and the weight of the bottle – it can get quite heavy. That's why I recommend buying from the duty-free shops at the airport. Prices are not inflated and it won't add to your already overweight luggage.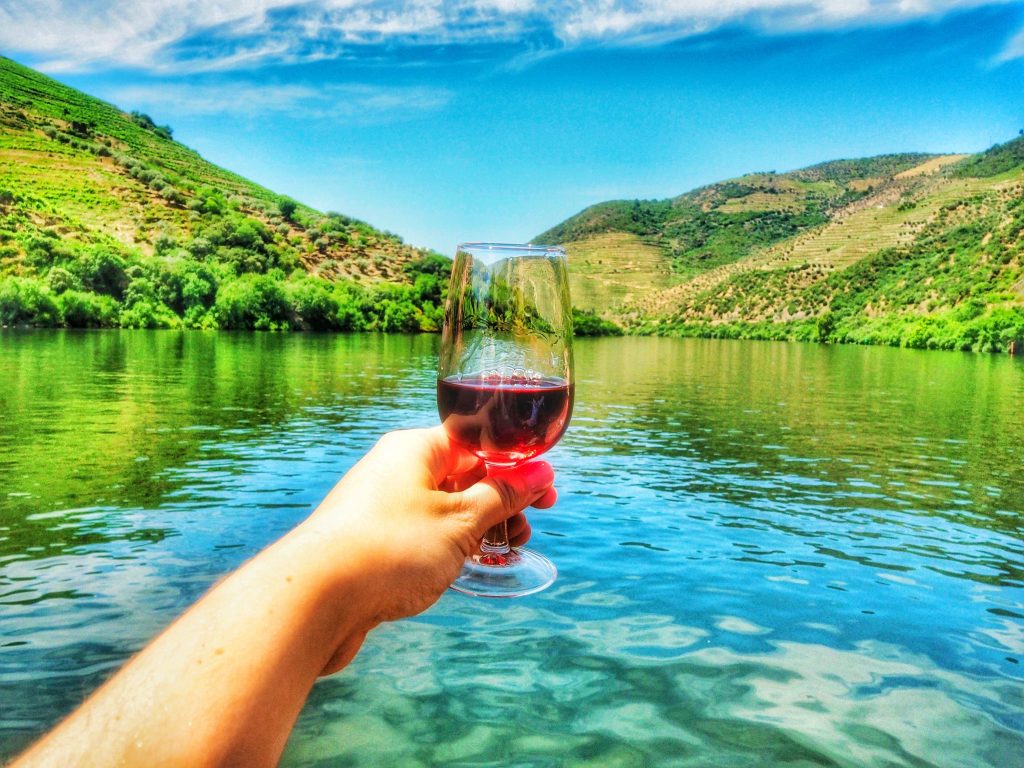 Madeira Wine and Poncha
If you visit the beautiful Madeira islands will come across Madeira wine (in Portuguese, "vinho da Madeira"). This is another traditional fortified wine, consumed both as a beverage and used in cooking.
Then you also have poncha – distilled alcohol mixed with fruit juice like orange, lemon, and maracuja.
As suggested for Port wine, buy those directly from the duty-free shops at the airport unless you have a good baggage allowance. 
Wine
In addition to the two famous Portuguese fortified wines, there's great wine being produced all over the country! Wine lovers will find tons of varieties for their enjoyment – including DOC Douro wine and green wine (in Portuguese, "vinho verde").
Taste different wines from different areas of Portugal and take your favorites home to share (if you don't drink them all before!).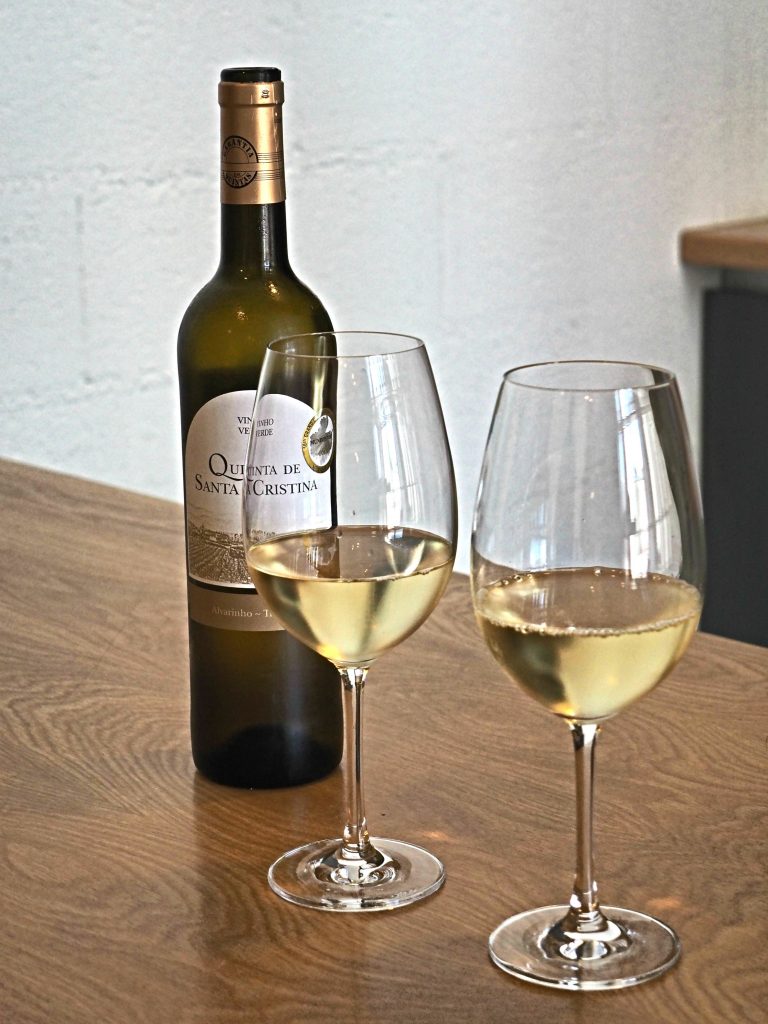 Liquors and Spirits
Still, on the topic of alcoholic beverages, Portugal is also known for its liquors and spirits. There are several for you to try. They are made from various ingredients – ranging from almonds to citrus fruits, from honey to pears. A couple of the most famous are "ginja" (or "ginjinha") and "aguardente de medronhos").
"Ginja" is a sweet liquor made from the "ginja" berry and an alcoholic beverage called "aguardente". It's most common in the centre of the country, especially in Óbidos and Alcobaça. These destinations are worth visiting anyway due to their history and monuments. Once you're there, taste the liquor and buy some if you want to bring it back!
It isn't as easy to find "aguardente de medronhos" as it is to find "ginja" for sale. However, it's worth trying out if you like beverages with high alcohol content (around 45%). Its name comes from the burning you feel when you drink it!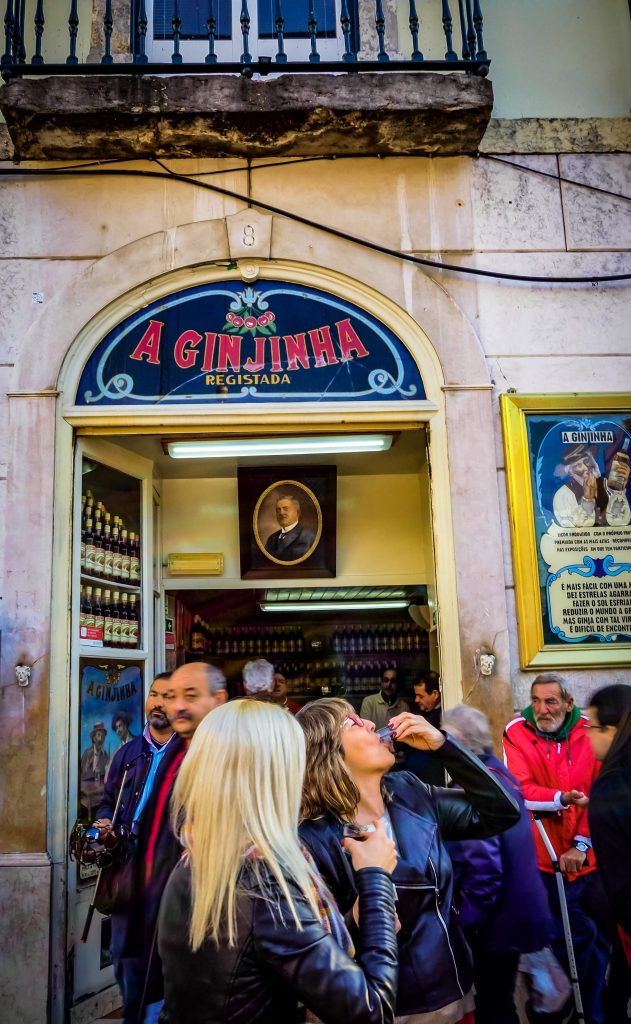 "Gorreana" Tea
Portugal is known for its alcoholic beverages but there's more to our drinks than just those!
If you haven't considered visiting the Azores islands, let this be your cue. The amazing volcanic islands are the only region in Europe still cultivating tea (in Portuguese, "chá")!
The brand you ought to look for is "Gorreana". The tea plantation runs since 1883 in the island of São Miguel. You may even visit the plantation if you happen to be heading to Azores.
Bring tea boxes home for your family and friends! You may choose between green, black and canto tea, depending on your preference.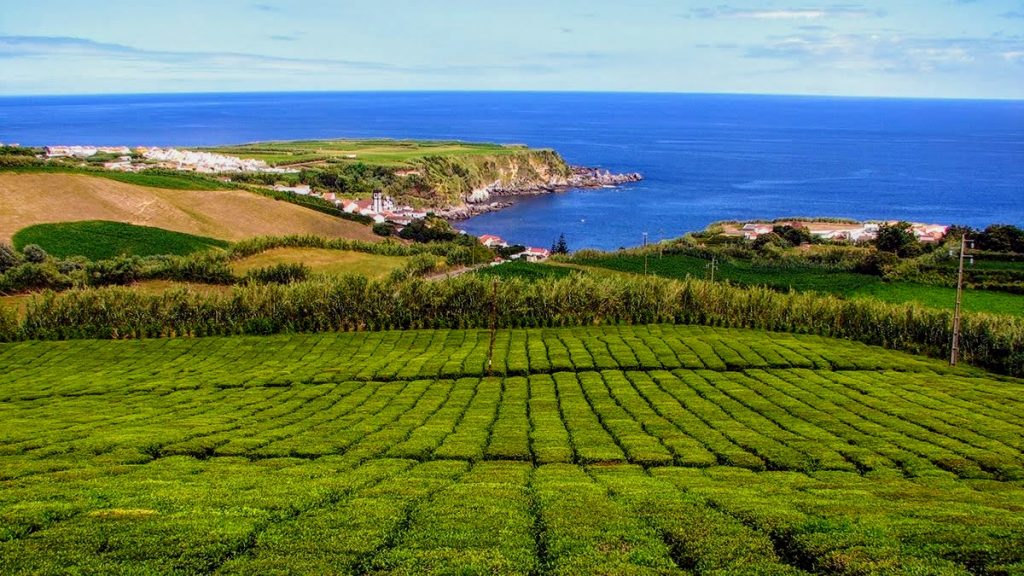 Food
Olive Oil
Olive oil (in Portuguese, "azeite") is a key ingredient in the Mediterranean cuisine and Portugal is no exception. We're one of the world leaders in olive oil production. It's produced across the country – there are olive trees everywhere! This extensive production of olive oil means there are different flavors that will appeal to every olive oil lover. There are even olive oil tastings for those who want to explore these.
Portuguese olive oil is definitely worth bringing back home with you. Choose one packaged in a plastic bottle if you want to avoid your glass bottle from breaking on the trip back! Or again buy duty-free, although it will be more expensive.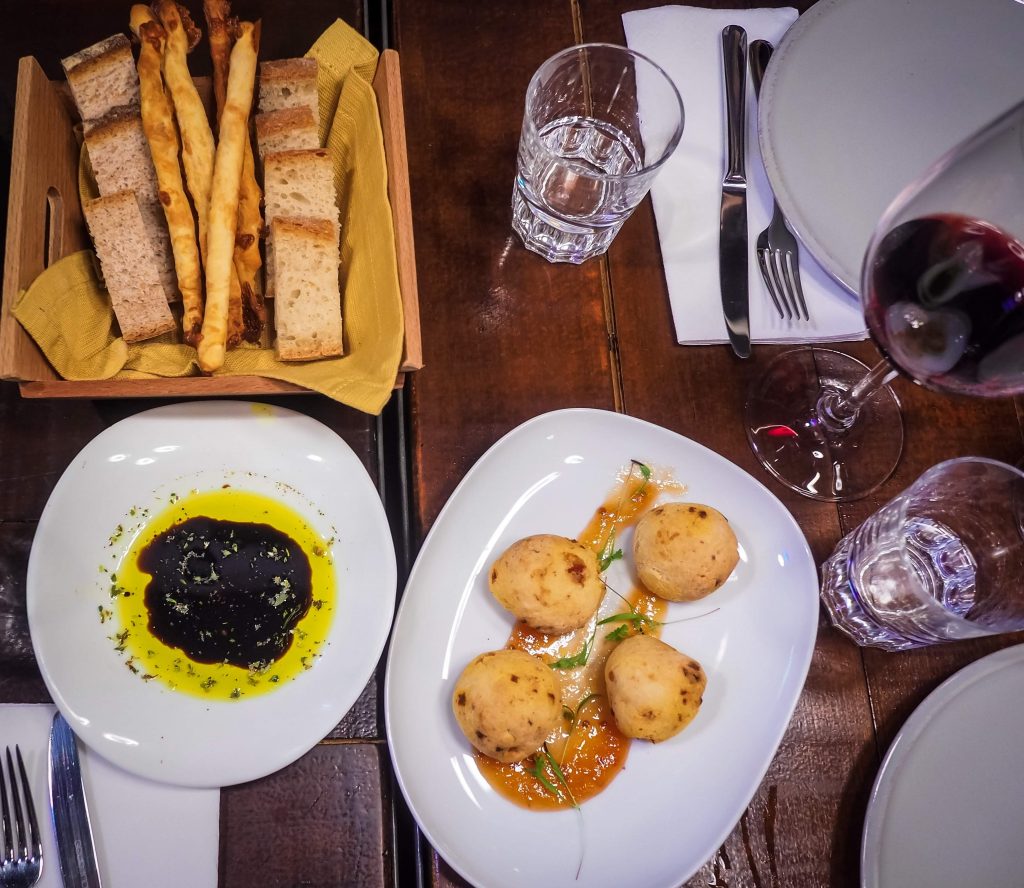 Marinated Olives
If you like eating out, you'll come across marinated olives (in Portuguese, "azeitonas") being served to you before your meal. Taste them – they're delicious! People marinate them in various ways but they're delicious even in their most simple state.
You can buy them in bulk near the fruit and vegetable section of Portuguese supermarkets. They're also sold in jars and plastic tubs – keep an eye open and you'll find them!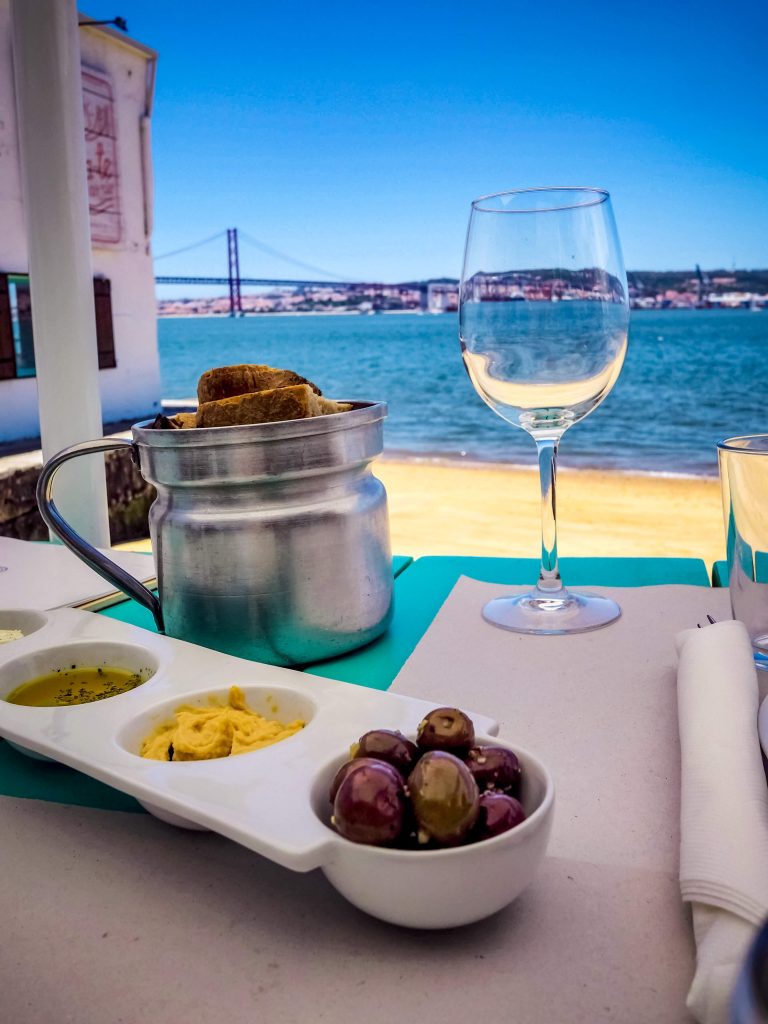 "Tremoços"
"Tremoços" (or lupini beans) are one of the most famous traditional snacks in Portugal. These are small salty beans that are better appreciated with a beer. People have been eating them for years and it never goes out of style.
Just as happens with olives, you can easily get "tremoços" out of the bulk containers in supermarkets. Take them home and share them with others!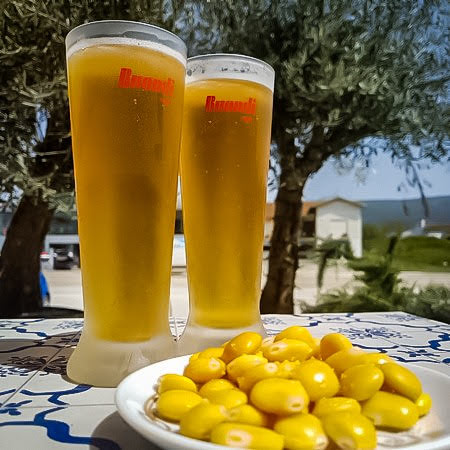 Salt
You'll find Portuguese sea salt (in Portuguese, "sal marinho") great to cook with. It melts easily and does its job brilliantly. We also produce fleur de sel (in Portuguese, "flor de sal") which is perfect for seasoning dishes after cooking them – especially meat.
Good quality sea salt may be found anywhere in the country, including supermarkets– look for the ones from Olhão or Tavira!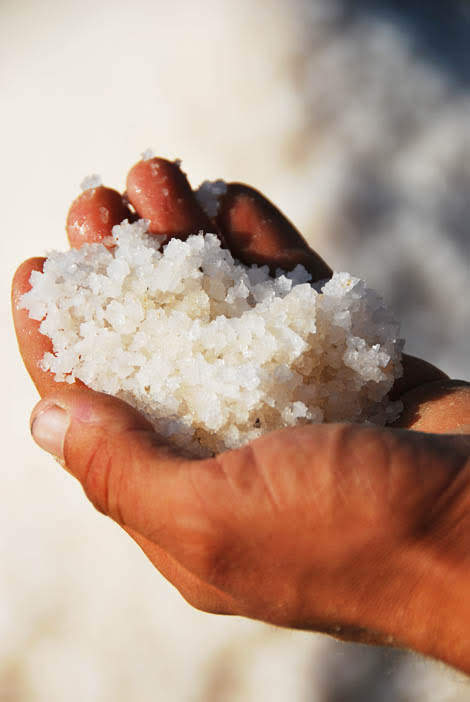 Piri-piri Sauces
Our piri-piri sauces are perfect for those who like spicy food! They're good both for cooking and for dipping your food into. There are tons of brands for you to choose from – that's how popular they are. Try them, find your favorite, and take it home!
"Enchidos"
A Portuguese emigrant's suitcase usually includes a couple of "enchidos" (various meat-based smoked sausages). These are made from a variety of meat products (including blood in some cases!). They're delicious eaten with a slice of good-quality bread and a glass of wine!
Find them in any supermarket and bring home your favorites to share with others. Be careful not to overdo it though – "enchidos" can be quite fatty and should be consumed in moderation!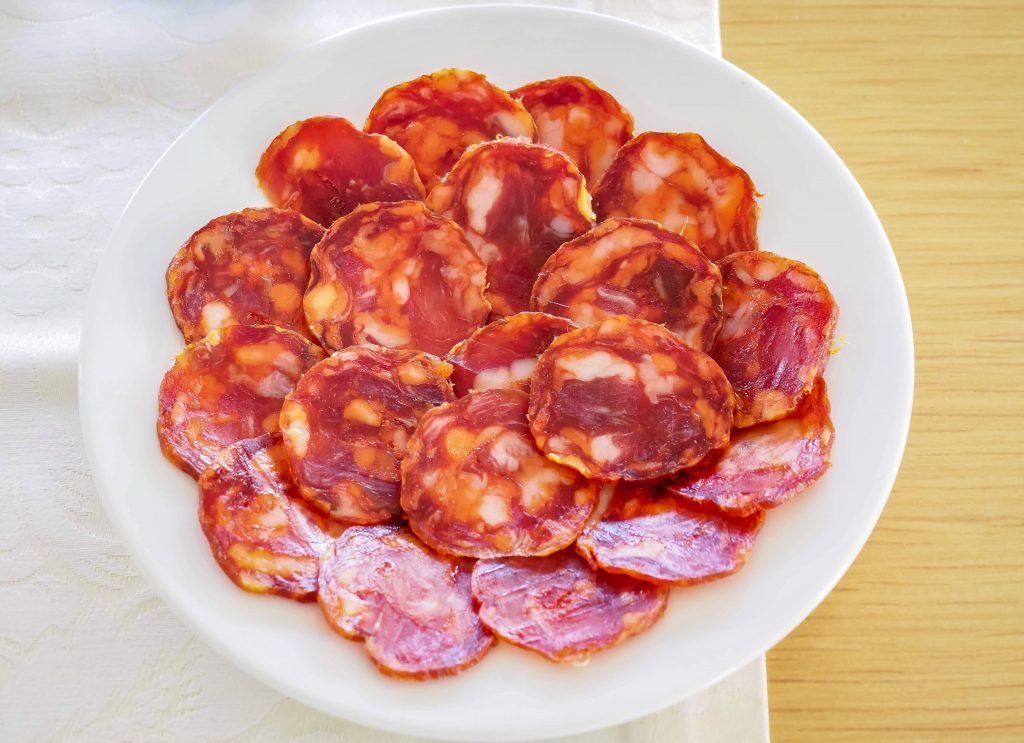 Cheese
Portuguese cheeses! How many and how varied… Our cheeses are made from different kinds of milk, some are older, others are younger, and also vary in intensity of flavor and consistency. They're mostly eaten by themselves or with bread and wine – seldom are they used in cooking.
A few of the best are the ones made from goat's milk ("queijo de cabra") and the ones made from sheep's milk ("queijo de ovelha"). One of the most loved sheep's cheese is Serra da Estrela cheese ("queijo Serra da Estrela"). It's soft in the middle and perfect to eat with good Portuguese bread!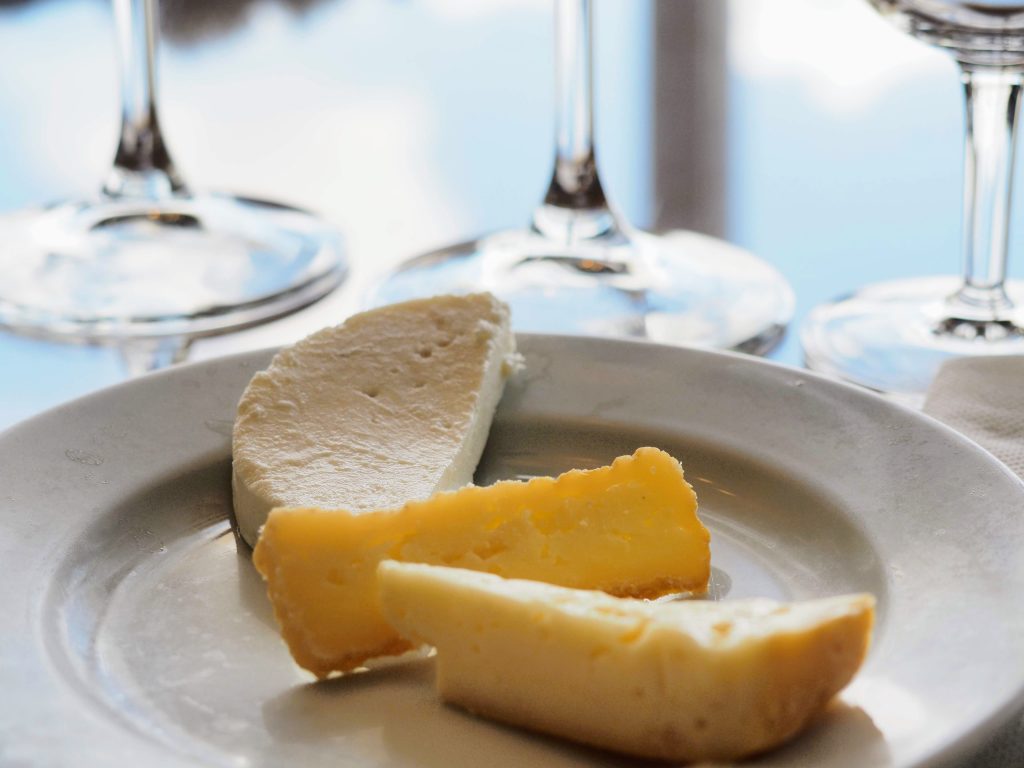 "Pastéis de Nata"
"Pastéis de nata" (also known as Portuguese custard tarts) are the most famous sweet treat in Portugal. It's craved by both Portuguese people and by tourists. These small egg tart pastries can be found in any part of the country – both in cafes and supermarkets.
You may opt to buy "pastéis de nata" – the ones widely available – or "pastéis de Belém". The latter are made using a secret recipe and are only available in a small shop in Belém (a beautiful area by the Tejo river near Lisbon). These are preferred by many people who go there simply to buy them.
Either way, bring them back home but make sure they aren't smashed during the trip back. Enjoy them topped with cinnamon and icing sugar. They're perfect for you to treat your work colleagues!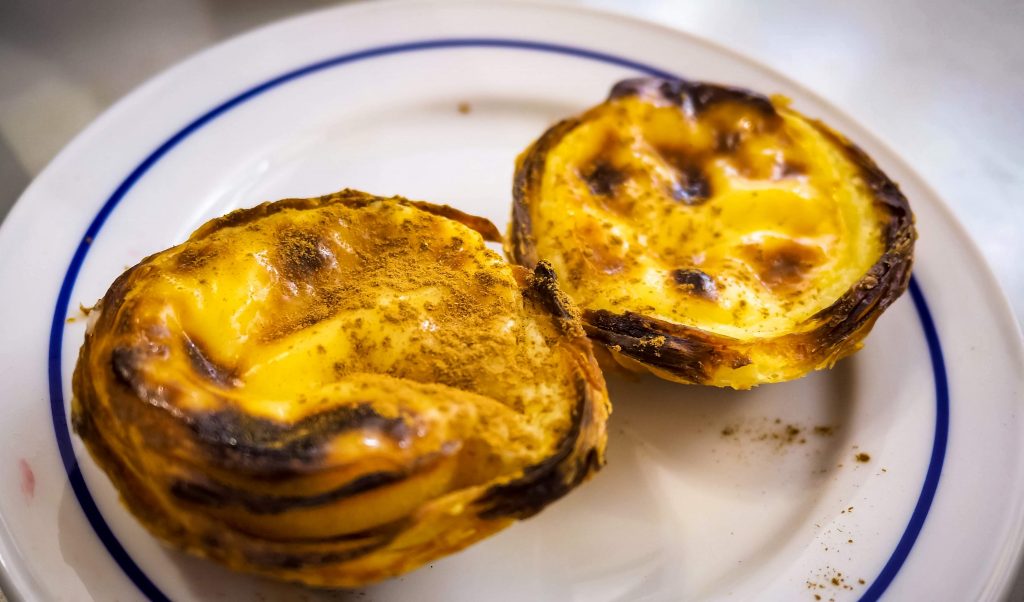 Regional Treats
Pretty much anywhere you go in Portugal you'll find a regional treat. Studying Portuguese history you'll find we had our fair share of convents. Back then, nuns living there spent much of their time creating sweet treats, most of them with eggs as their main ingredient.
Here's a list of a few regional treats you may want to try:
"Ovos moles de Aveiro" – rice paper casings with an egg yolk filling from Aveiro;

"Pastéis de Vouzela" –  filo pastry casings with an egg yolk filling from Vouzela;

"Pão-de-ló de Alfeizeirão" – a sponge cake with a creamy center from Alfeizeirão.
Don't limit yourself to these! Ask the local people which regional treats are their favorites and try them. As a result, you'll have a bag packed of delicious sweet treats to share with your family and friends!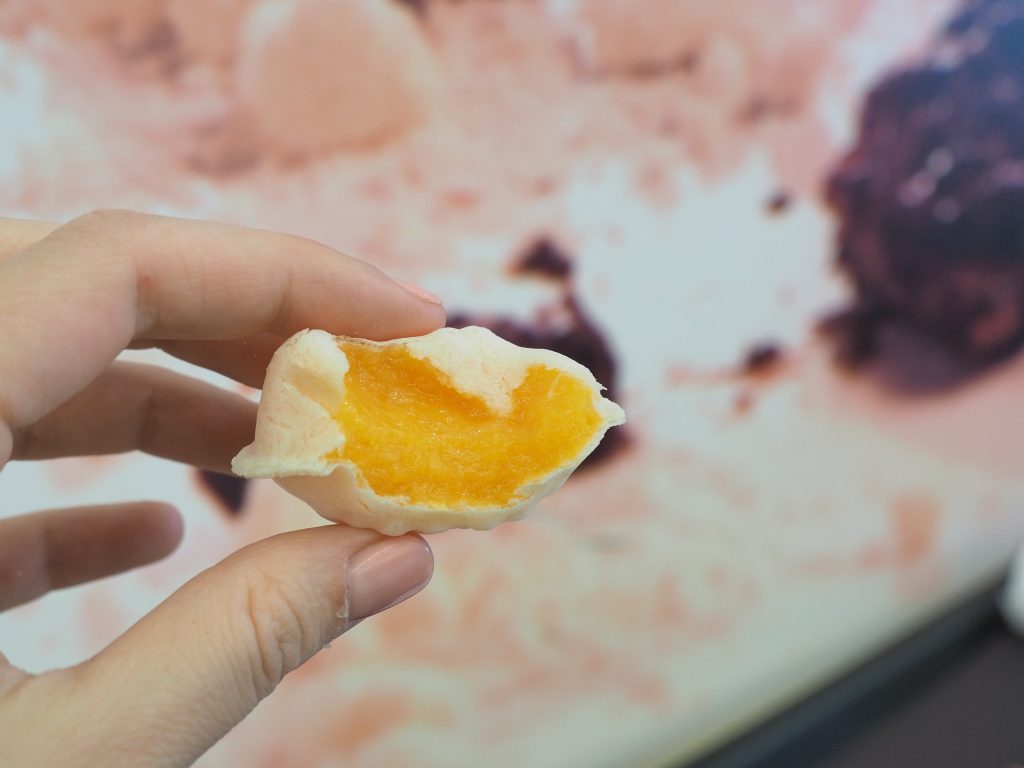 Dry Figs
Figs are delicious and common treats for Portuguese people when they are in season. In addition to fresh figs, Portuguese dry figs (in Portuguese, "figos secos") are a tasty and naturally sweet treat. Look for them in any supermarket and you'll certainly find them.
Miscellaneous
Cork Products
Cork (in Portuguese, "cortiça") is a traditional product from Portugal. Cork oaks are abundant in the Southern mainland, mostly due to its desertification. You'll definitely see them on a road trip between Lisbon and the Algarve. The cork bark is stripped from the trees during the Summer months and the harvested cork has many different uses besides being turned into bottle stoppers. Portugal is known for using cork to its full potential.
You'll find everything and anything made from cork in Portugal. When it comes to fashion, enjoy beautiful cork jewelry, bags, wallets, hats and footwear. There are even cork ties!
If you're living in a rainy country and you're tired of cheap umbrellas that are broken after a few months, cork umbrellas may be a great option for you. They are durable and undoubtedly stylish!
Other miscellaneous products you may find made of cork are furniture, kitchenware, coasters, hot pads, pots, candle holders, and even chess boards!
Note that cork products may be expensive. If you're on a budget, opt for a smaller object, such as a necklace or a coaster. Either way, cork products are lightweight and durable, making them the perfect souvenirs for those with restrictive weight allowances to bring back from Portugal.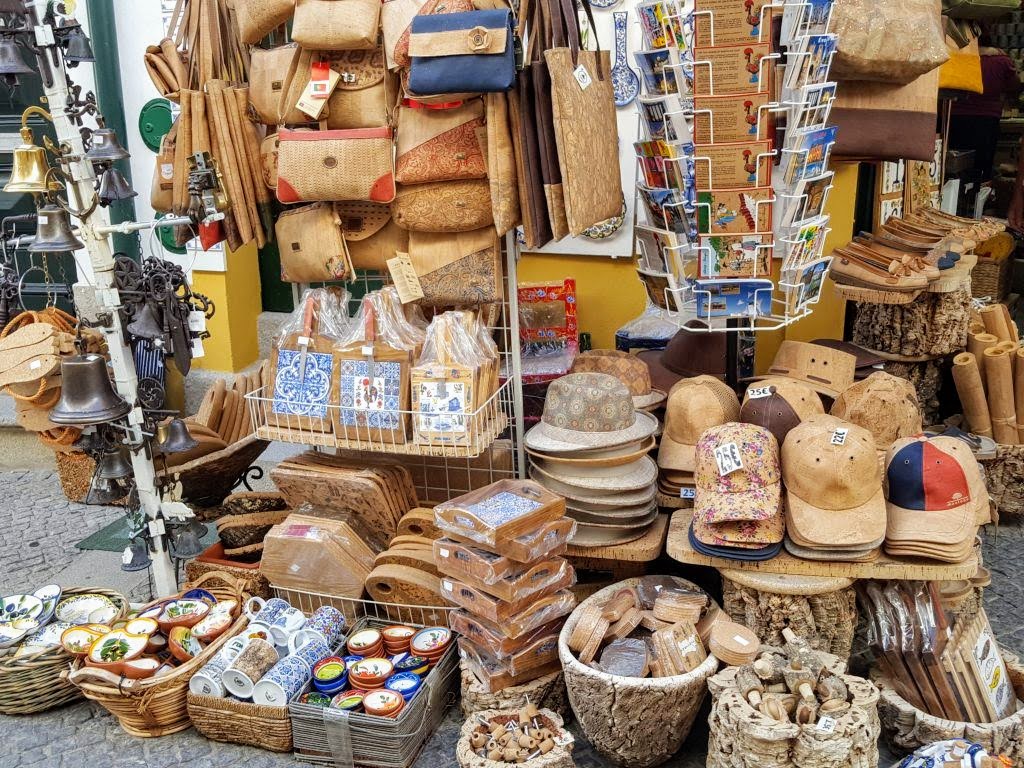 Ceramic Tiles
Patterned ceramic tiles (in Portuguese, "azulejos") are a huge part of Portugal's heritage. They can be found in many facades and monuments – such as churches, convents, monasteries, castles. Train stations are also places where you'll often see these. They're usually painted and glazed in cobalt blue and white but can be found in other colours as well – including green, yellow, black.
These can be purchased in dedicated shops or in some souvenir shops. You may use them for decoration or as gifts to others – for example representing a scene from the history of Portugal or a Portuguese landscape. These are perfect for those who admire Portuguese architecture and art. Since they may either be found new or old, they're also great for those into antiques.
There are also those with numbers written on them which are great for displaying your house number back home.
Just be careful not to break them during your journey home! Make sure you pack them appropriately and you shouldn't have any problems.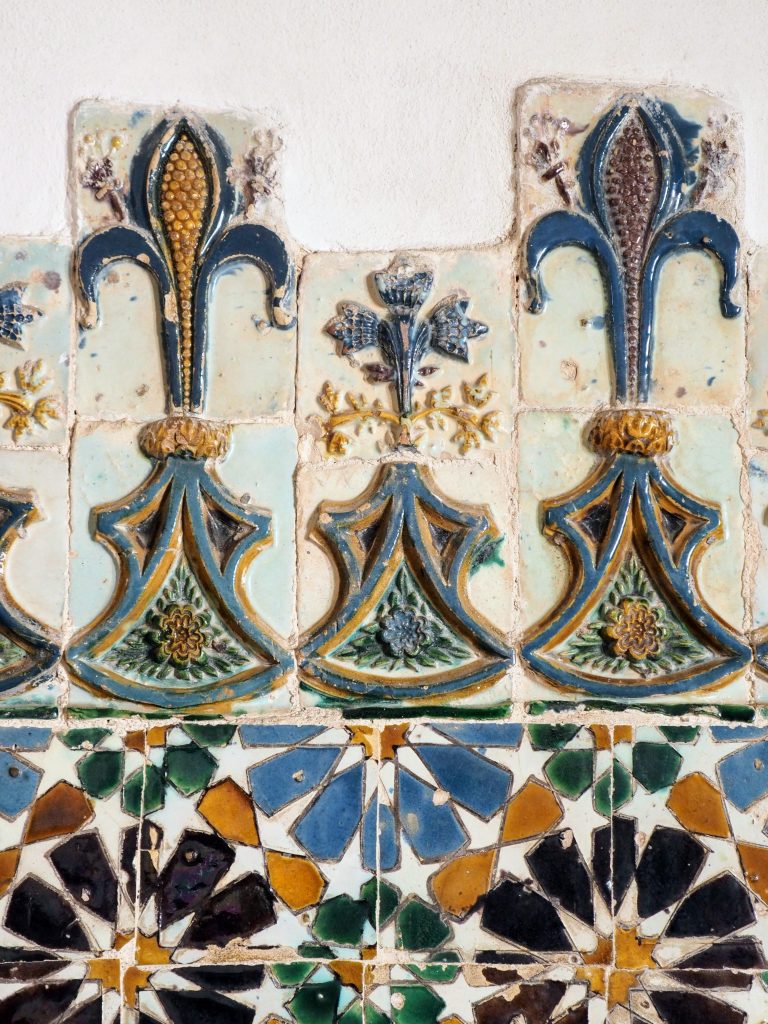 Ceramics and Pottery
Portugal produces stunning pottery. From the most traditional to the modern and clean designs, there's something for every taste. The most famous factories are found in Aveiro – Vista Alegre; in Algarve – the Porches Pottery. However, I love exploring the secluded shops of Lisbon in the Alfama district where you'll find small ateliers producing hand-made pottery. Some of my favorite shops are at Feira da Ladra (video included). Although ceramics are extremely beautiful pieces to bring back home from Portugal, they're also very fragile, so be extra careful handling them – best put them in your hand luggage and make sure it goes with you in the cabin.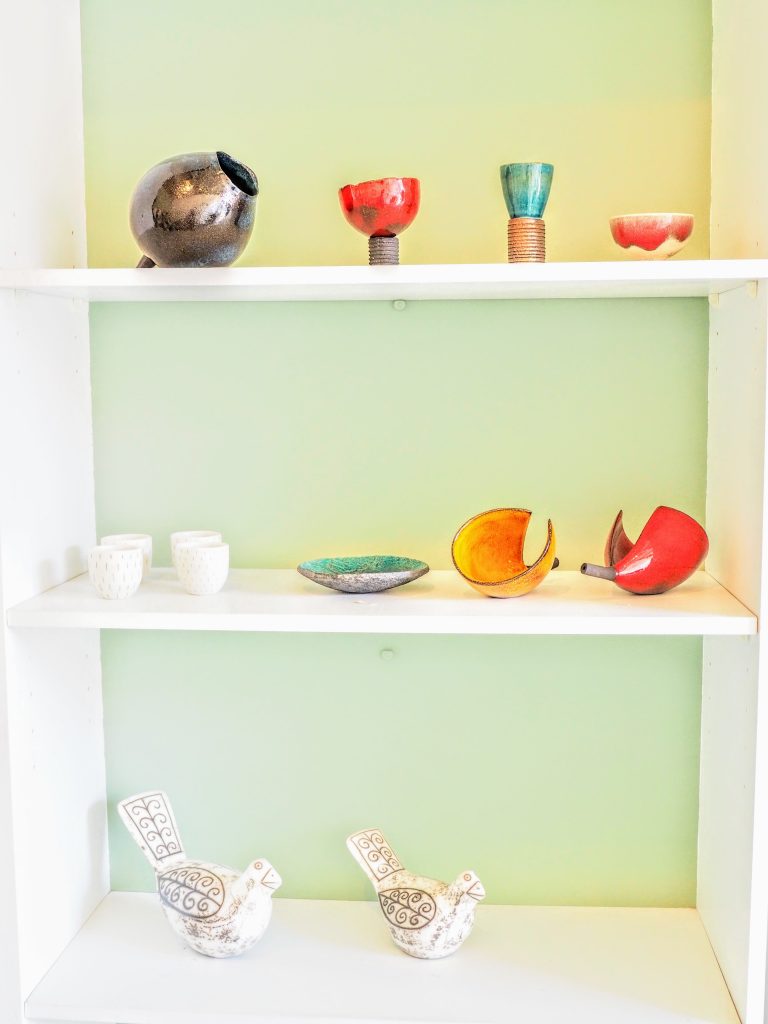 Shoes
In the fashion industry, Portugal is known for its high-quality shoes. You'll find them in different styles and materials, even though leather and cork are definitely the most common. Whether you're looking for dress shoes, boots, sandals or sneakers, Portugal has you covered.
The best places for you to buy shoes in Portugal are in Lisbon and in Porto. Both of these cities have streets dedicated to high-end fashion shops and Portuguese shoes are part of what they have to offer.
You'll have to pay a fair price for your high-quality shoes but you'll find it a breath of fresh air in a fashion industry dominated by fast fashion!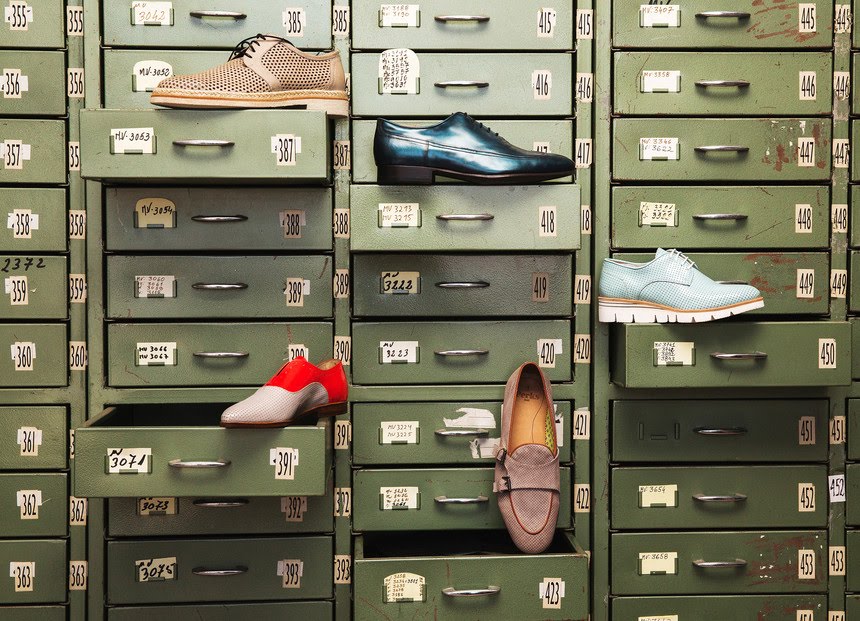 Soaps
There are several unique soap varieties in Portugal. You'll find soaps (in Portuguese, "sabonetes") made from a range of ingredients, from olive oil to goat's milk. When it comes to fragrances, your only problem will be choosing which one you prefer between all the ones on offer!
Soaps are a useful yet beautiful option. These are quite nice products to bring back since they may either be useful or decorative, depending on your preferences. Their multifunctional nature make them great for gifting to your loved ones as well!
A great store for you to buy soaps in and that is available both in Lisbon and in Porto is A Vida Portuguesa. These shops offer all kind of traditional products, including a wide variety of soaps.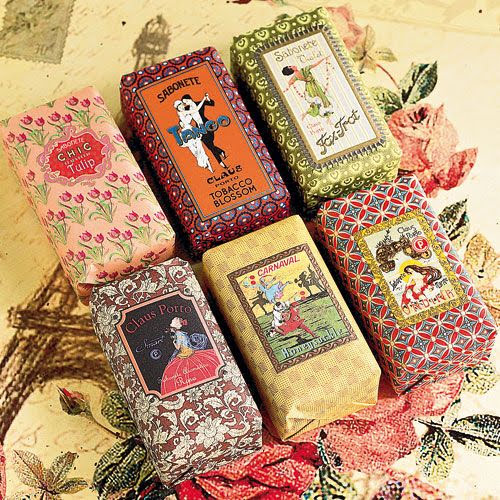 This compilation of the best things to bring back from Portugal is merely a peek under the curtain. Most of these products are available throughout the country. However, depending on the region you visit, you may find other traditional treats and goods to enjoy!
Either way, bring back home your favorites. These will allow you to share and remember the amazing trip you had in Portugal!
If you're planning on visiting Portugal soon, let me help you plan a carefree trip that meets your personality. Learn more about how I can help you here!