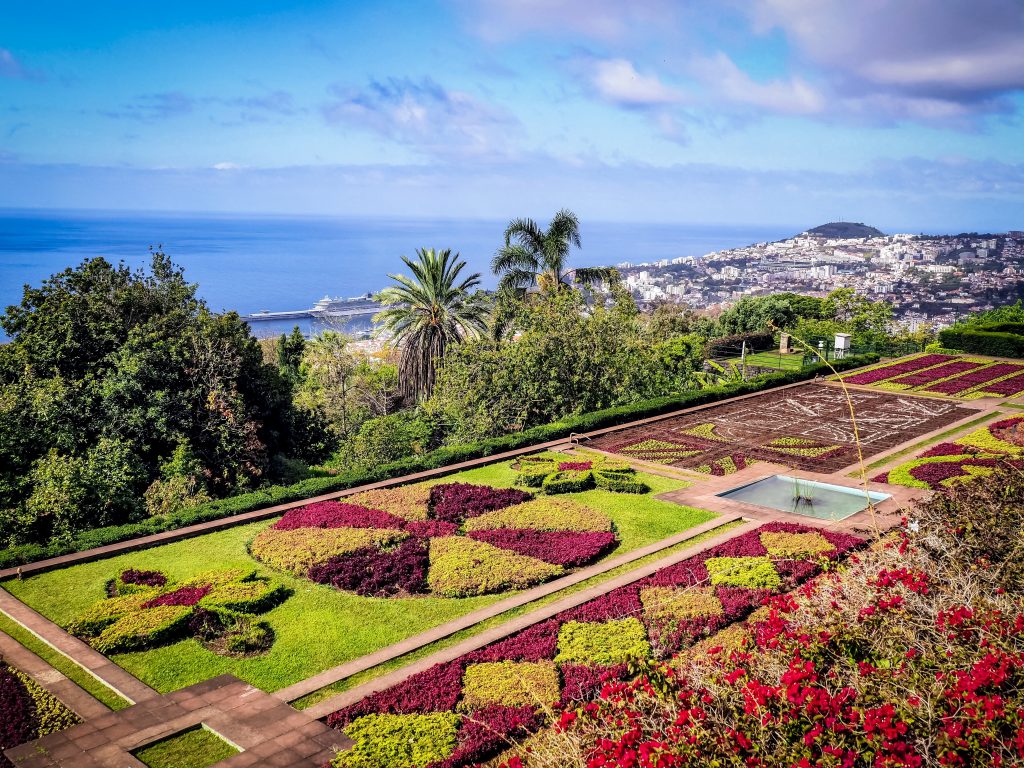 I didn't know what to expect from Funchal. Whether cultural heritage and historic sights as in the Portuguese continental cities, nature, gardens, what's the food like, what about the wine? If you're wondering too – go ahead and read my recommended 25 things to in Funchal. Inspiring photos included.
25 Awesome Things To Do in Funchal
1 – Mercado dos Lavradores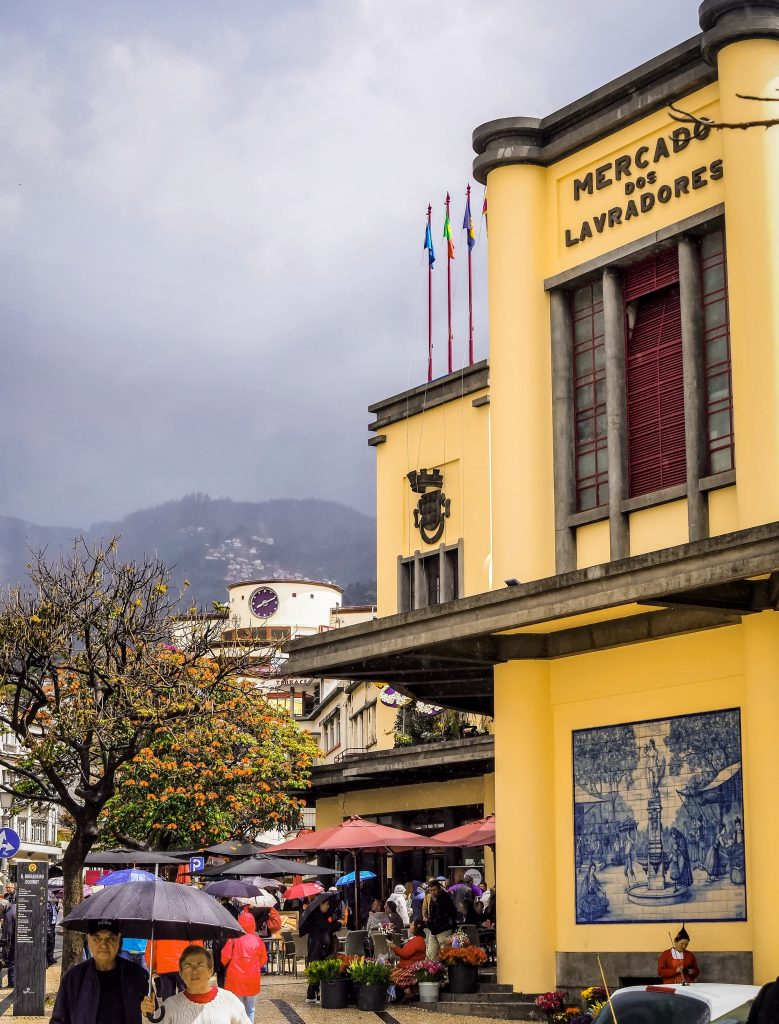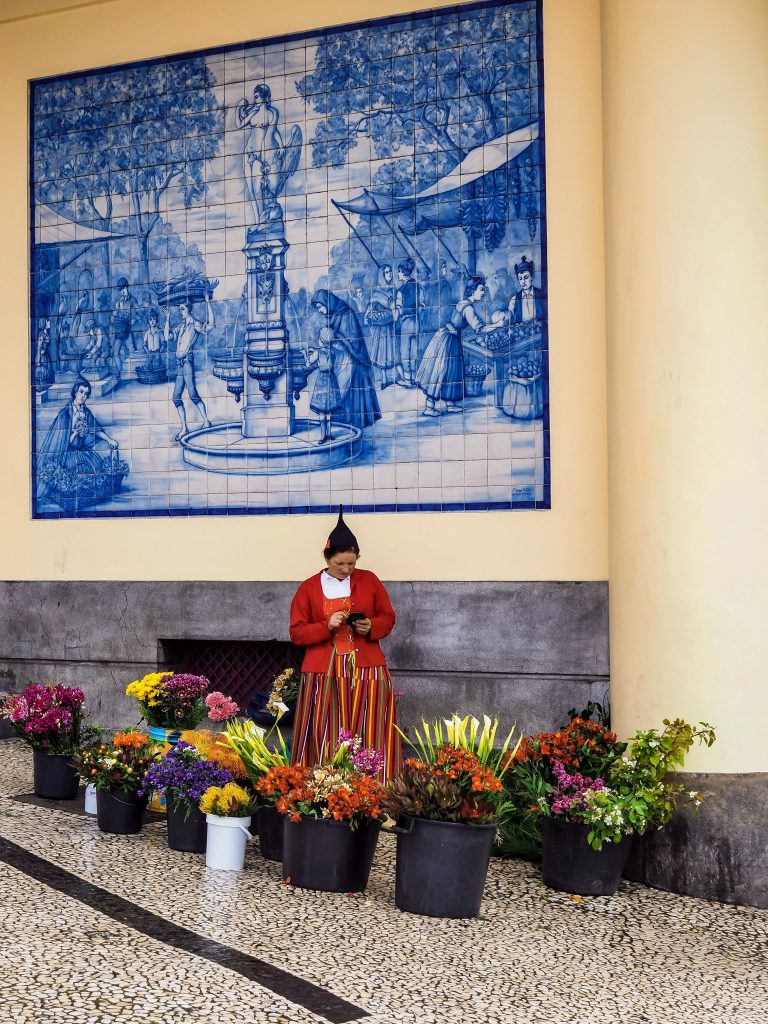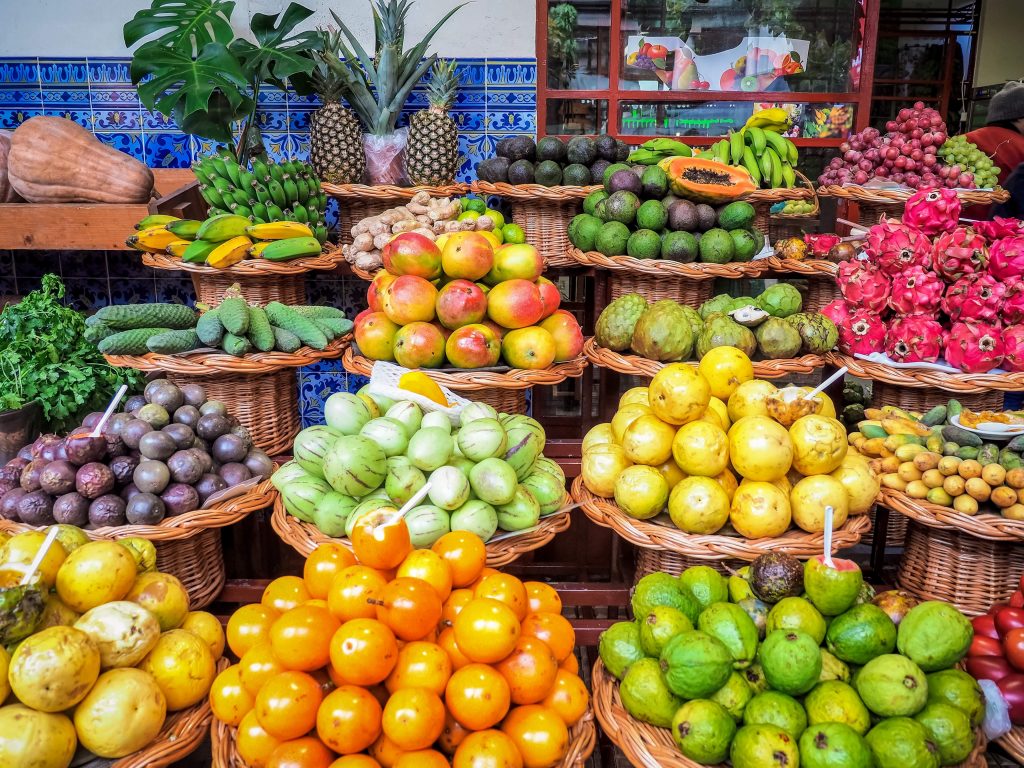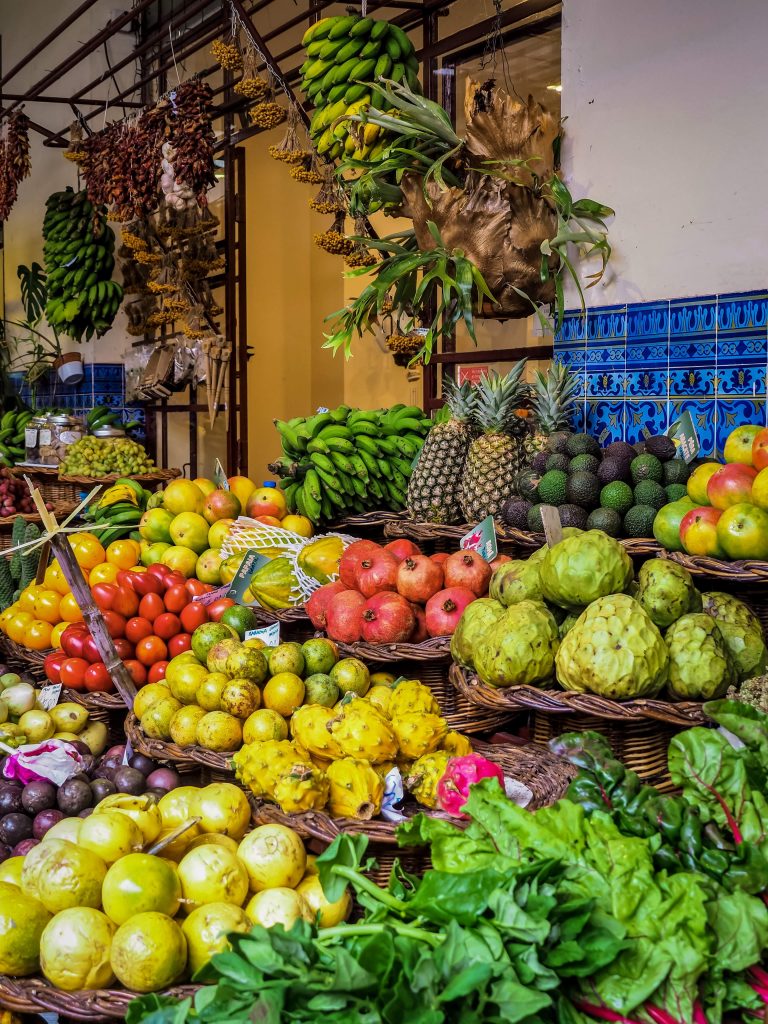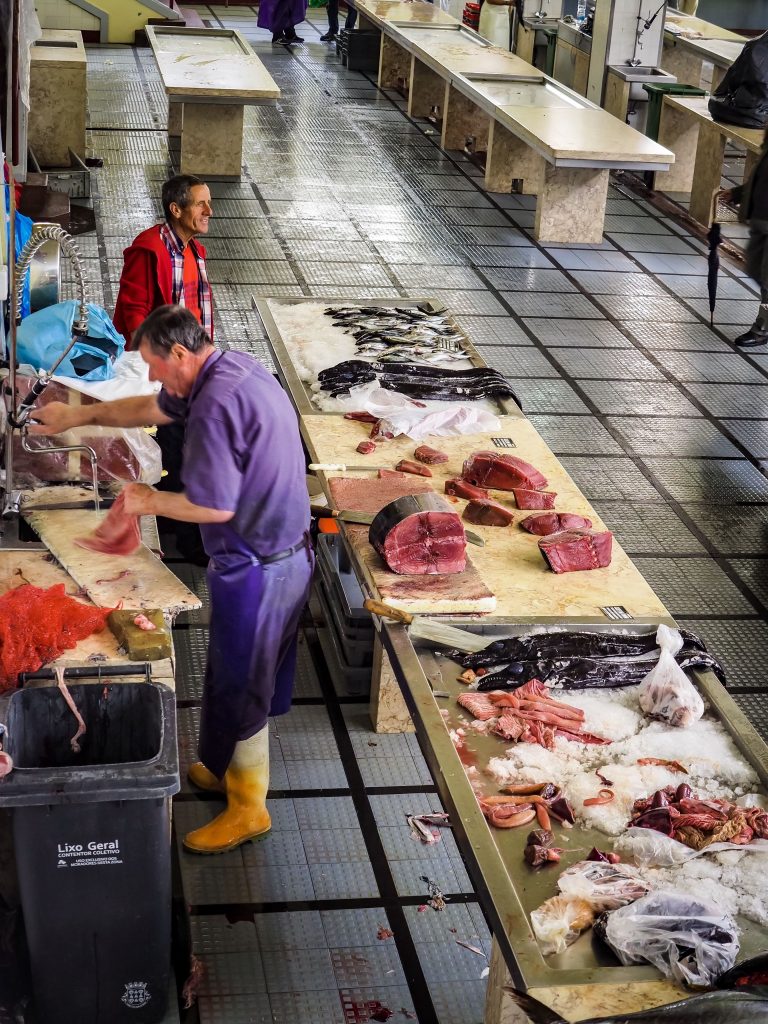 Photos by @hortensetravel
Mercado dos Lavradores translates to Farmers' Market and dates back to 1940. It was designed by Edmundo Tavares, the architectural style is the New State. Straight and clean lines are hidden with ornamental elements. Large Battistini Faience tile panels of Maria de Portugal, painted with regional themes by João Rodrigues embellish the facade, the main entrance, and the fishmonger.
(1) Up to today, the market has kept its purpose – farmers sell their produce. On the entrance, you'll find stalls with some of the most beautiful flowers you've ever seen- amongst them my favorite ones from Madeira – proteas. You can buy them to decorate your room while on the island.
The next hall is dedicated to the exotic fruit that is grown in Madeira. You'll find all kinds of passion fruit, papaya, banana of Madeira, anonna, and other exotic species that I couldn't name even if I wanted to. You'll be offered to try from various sellers. Feel free to do so, they don't push hard to sell. If you decide to buy though keep in mind the fruit is expensive and they don't last long, so buy as much as you can eat during the next 2 days or so.
There're halls dedicated to fish and you might be able to see a ginormous tuna fish. Mercado dos Lavradores is a place full of people, scents and colors, definitely the place to visit while in Funchal.
2- Madeira film Experience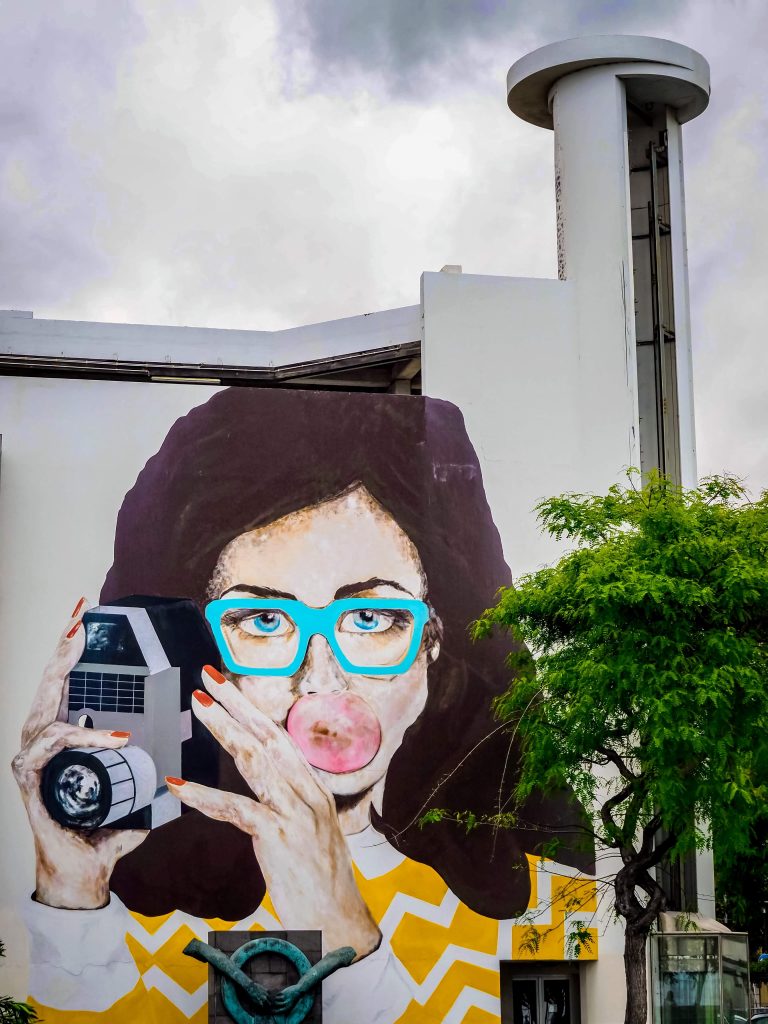 Photo By @hortensetravel
Madeira is an island where you should spend your time outdoors, but the Madeira film experience is the exception worth breaking the rule. You'll learn so much of Madeira's history in just 30 minutes.
3 – Monte Palace Tropical Garden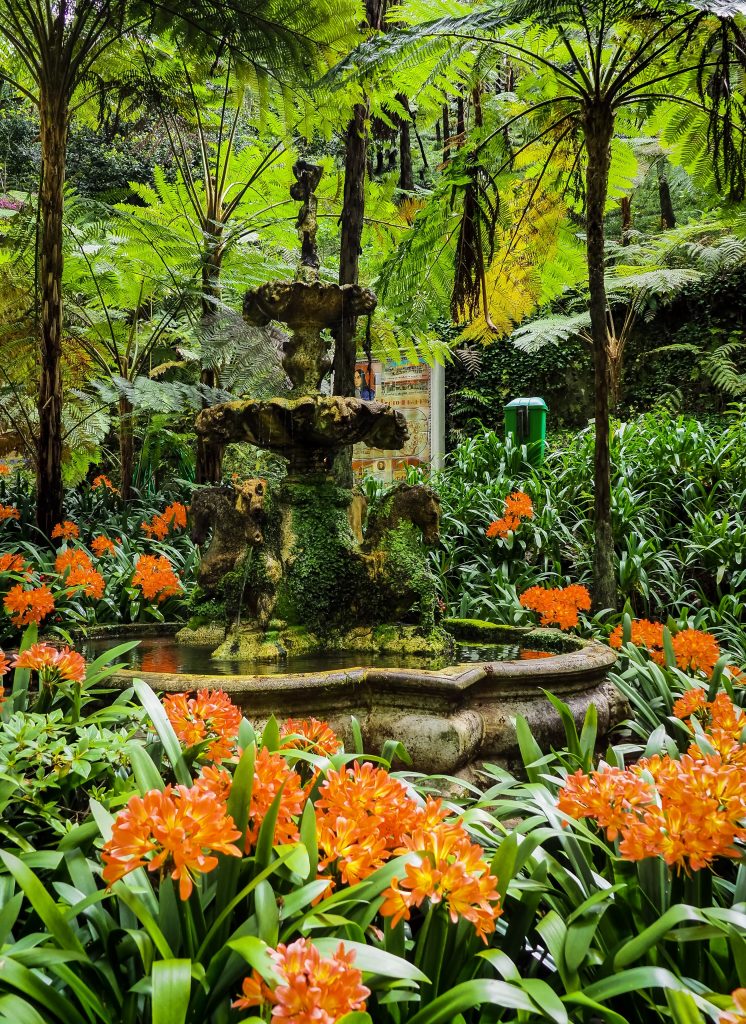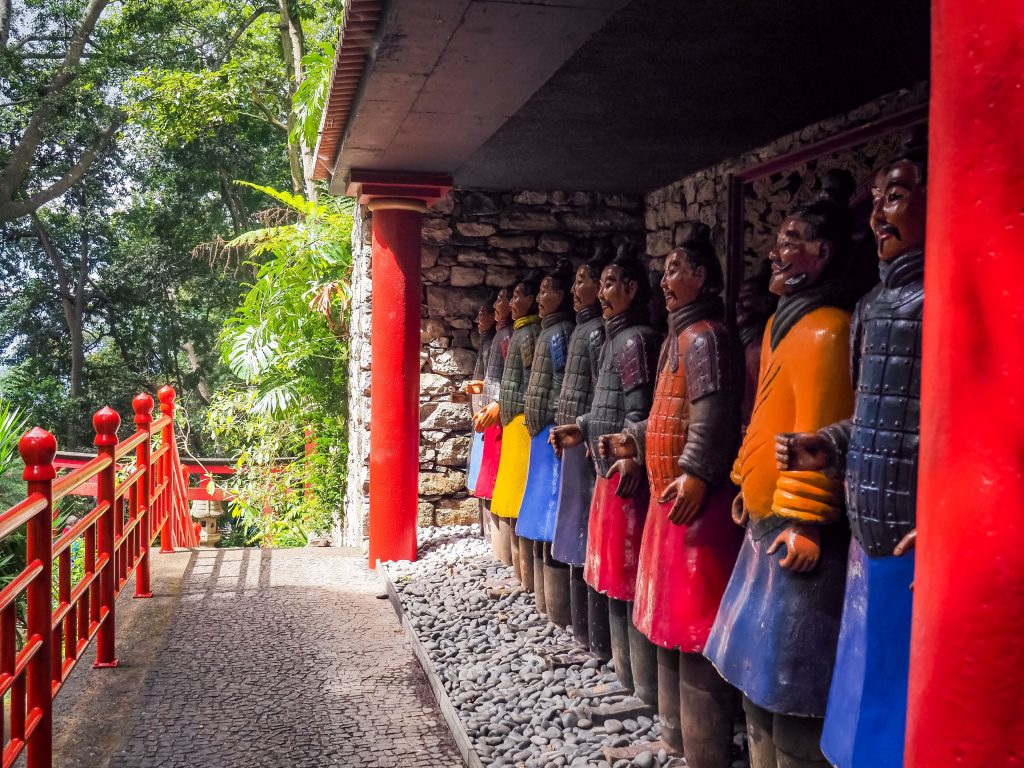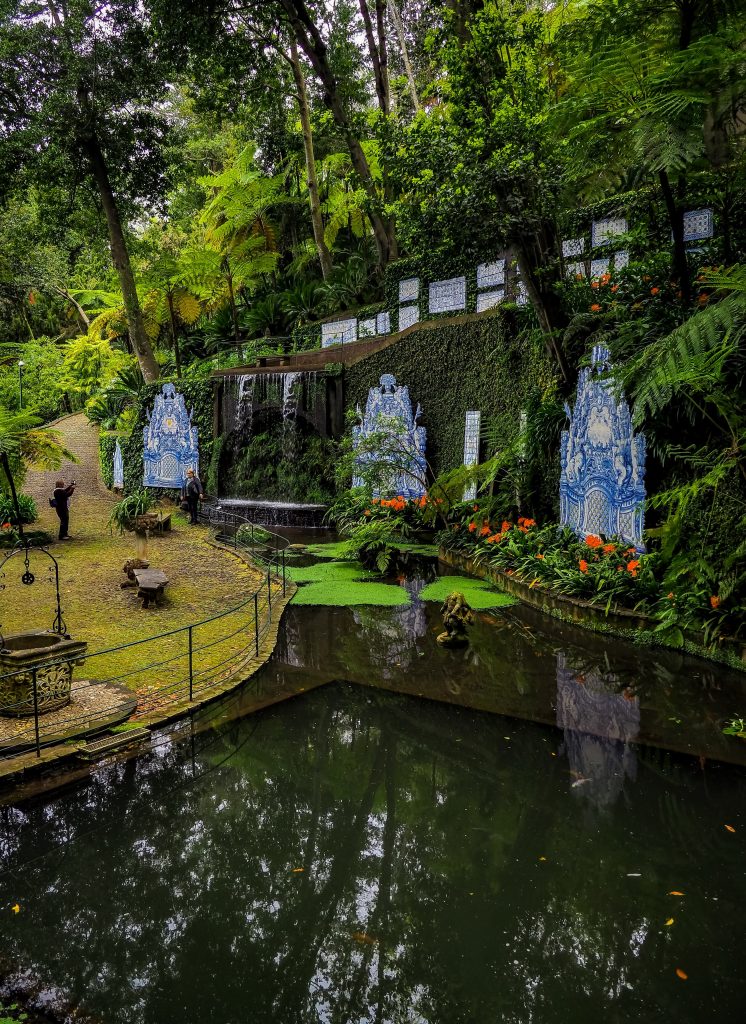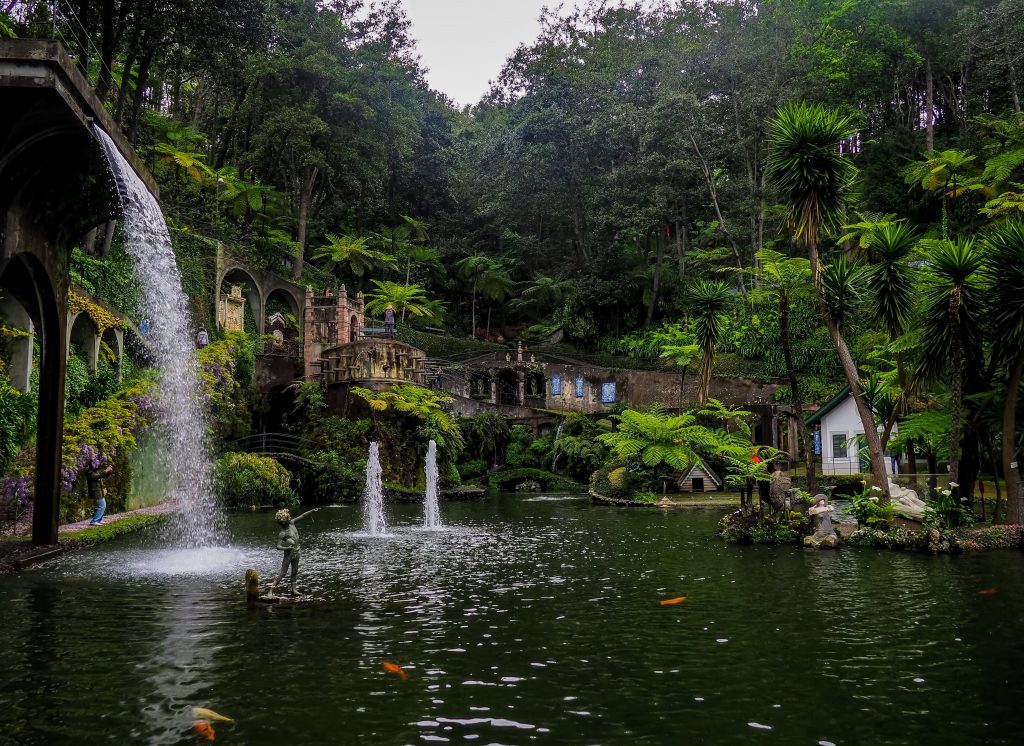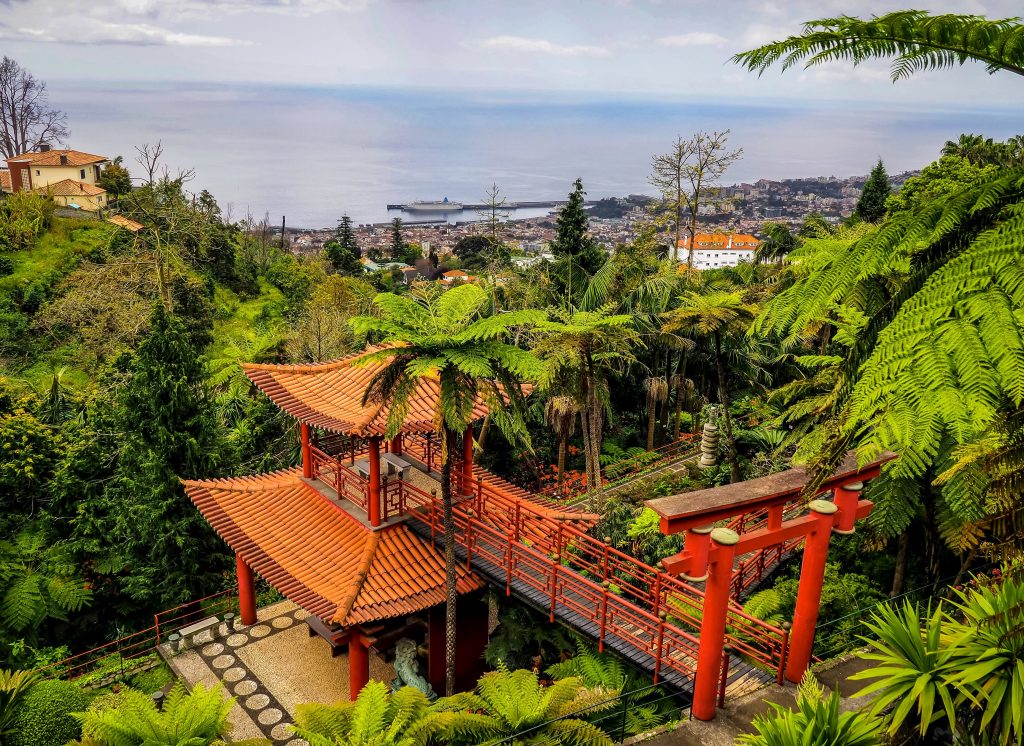 Photos by @hortensetravel
This enormous botanical garden might feel more like a forest.  The garden collection has been enriched with plants from all over the world, and about 100,000 plant species have been planted, including azaleas, heathers, different trees, and a wide variety of ferns. The garden also features a collection of cycads (Encephalartos) which, because of their age, are considered living fossils. Of the 72 known species, this garden has about 60 varieties. (2)
In addition to the plants, you'll find beautiful tile panels, Italian sculptures, and Chinese garden decor. You'll need at least some hours to visit the garden thoroughly.
4 – Wicker Toboggan Sled Ride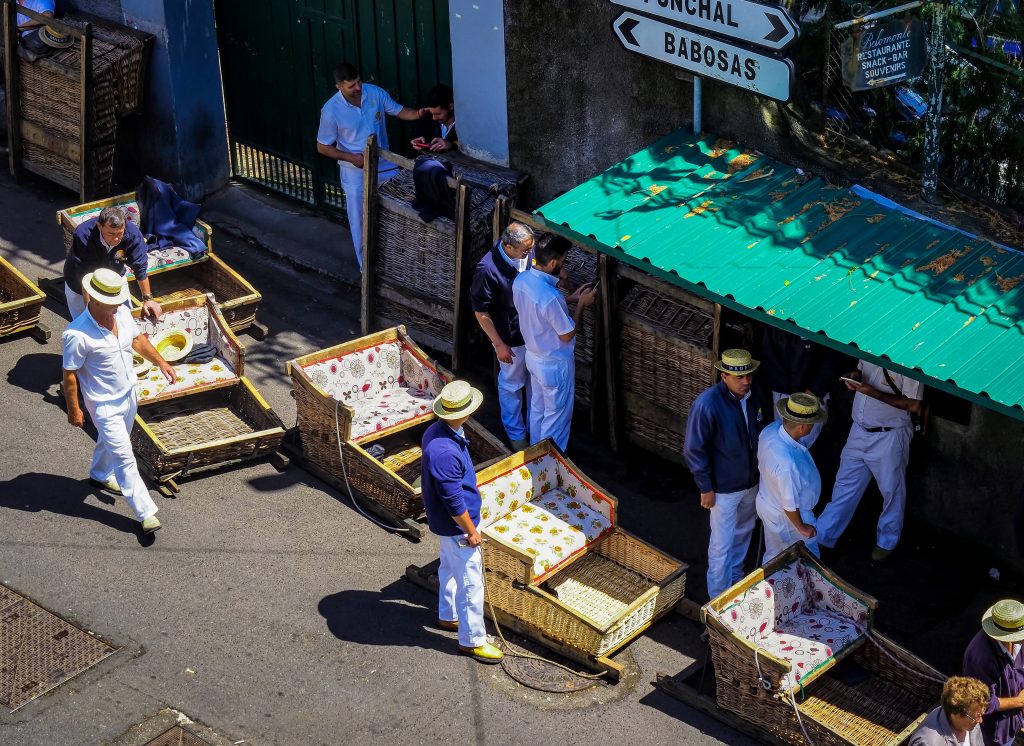 Photo by @hortensetravel
After the relaxing Monte Palace Garden, the fun begins with the traditional toboggan ride. What makes it extreme is that it's done like once upon a time – two men are the "drivers" and it's on a tiny street where cars and other transport passes. And there're walls. I don't know how many times I thought we were going to hit a wall. But it never happened. This is a real-life experience which makes the controlled environment of rollercoasters look boring. However, no tourist accidents were reported, so don't worry.
5 – The Botanical Garden of Madeira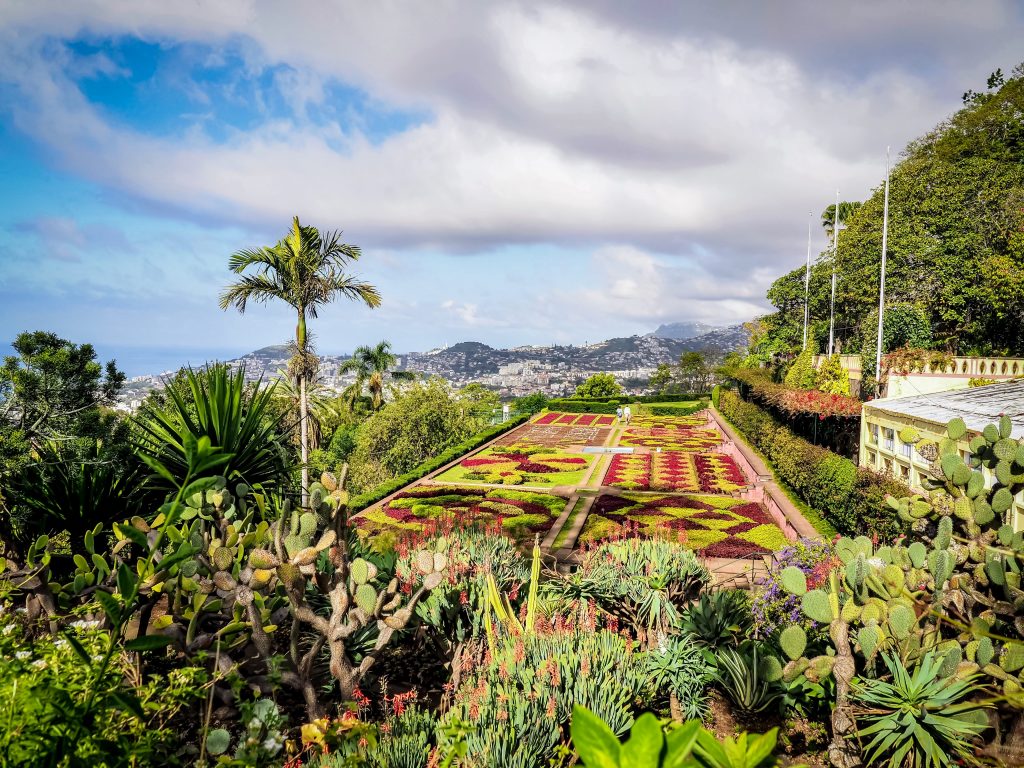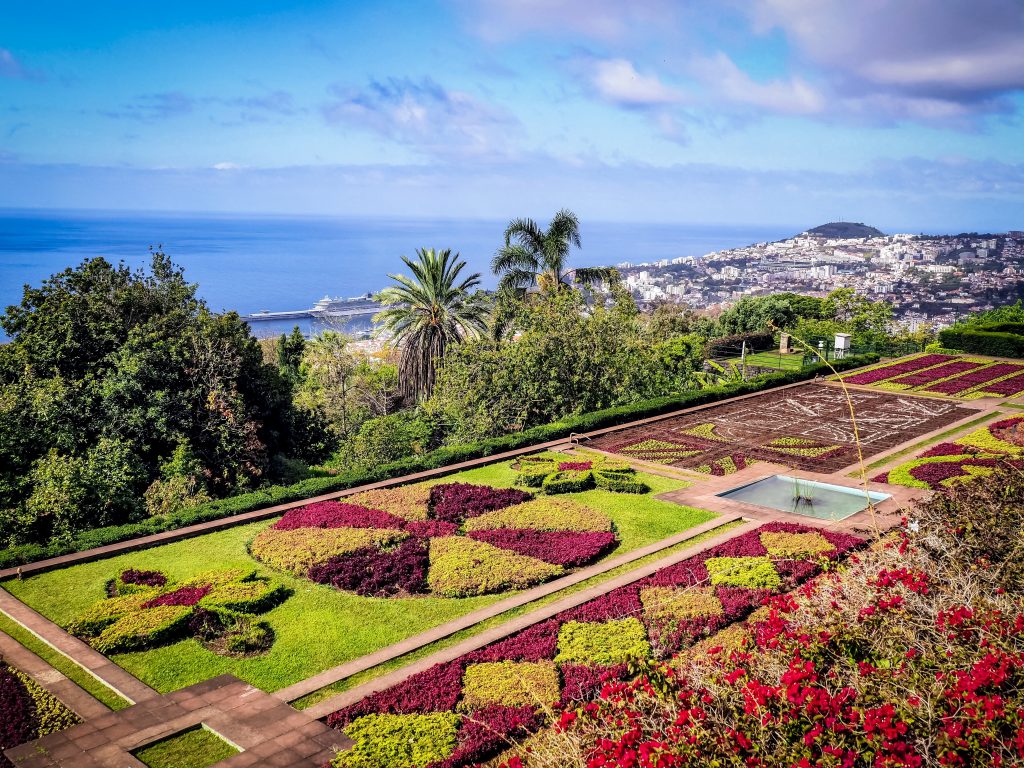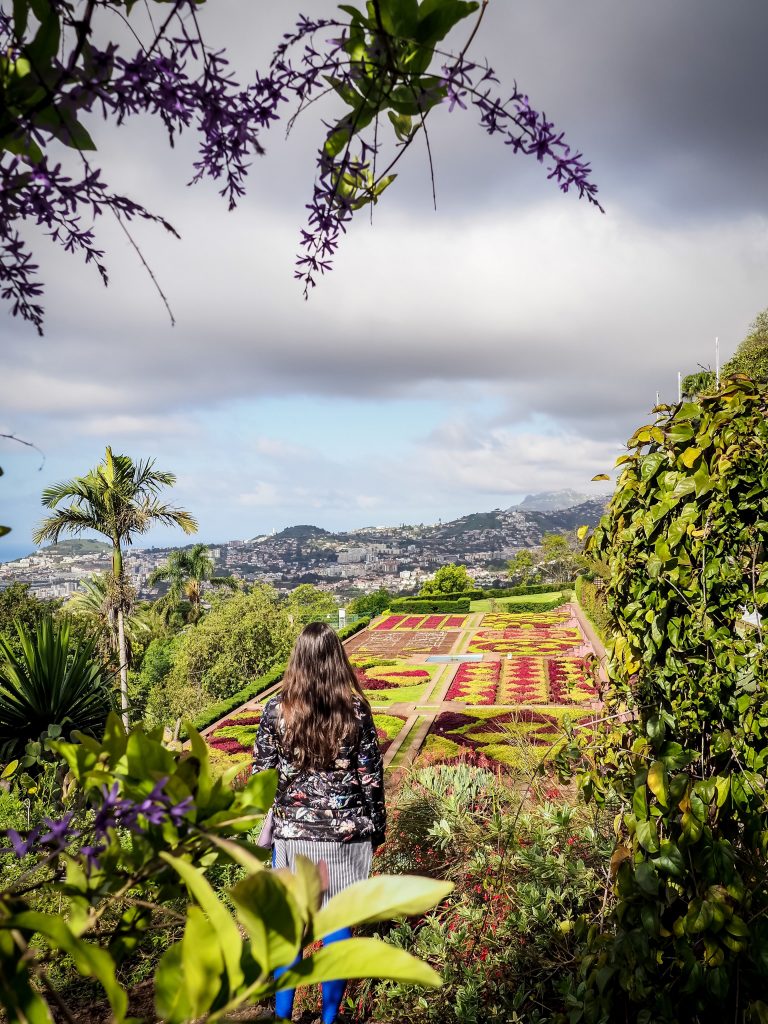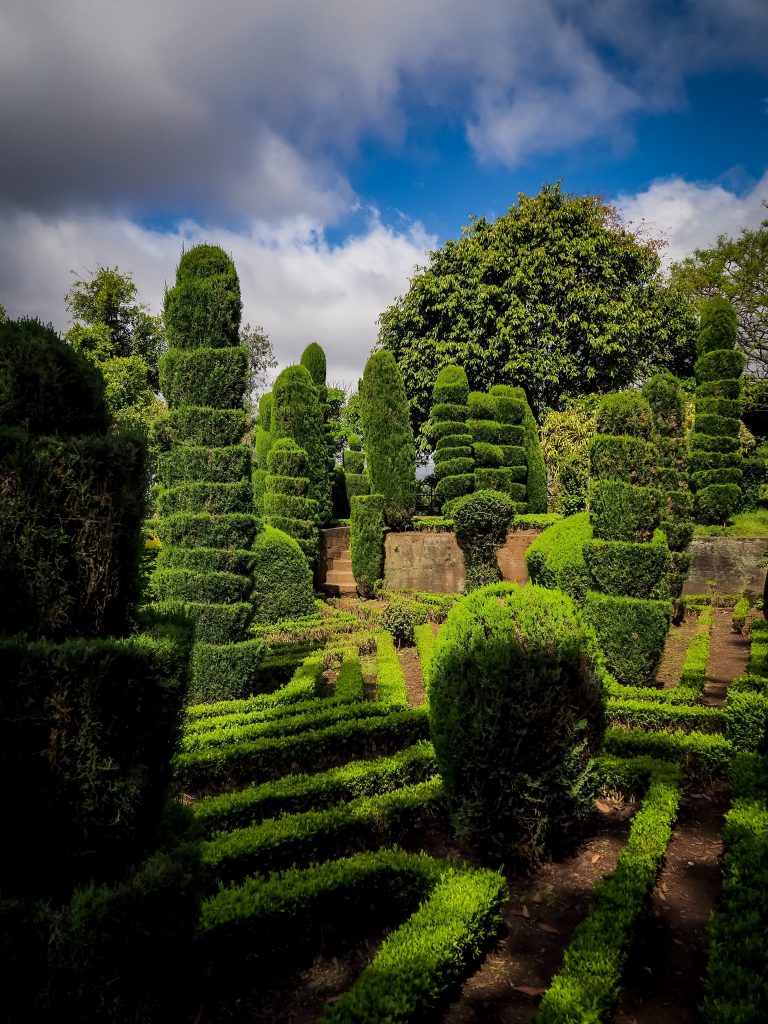 Photos by @hortensetravel
Not to be mistaken with #3. It's located in the Bom Sucesso Estate that dates from 1881 and was created by the Reid family as their private park. Now it's open to the public and exhibits a wide collection of plants. (3)
The garden is one of the postcards of Funchal. Featuring an amazing colorful lettuce panel and terraces overlooking the city, the sea, and the sky. It's worth visiting just for the view.
6 – Sao Tiago Fortress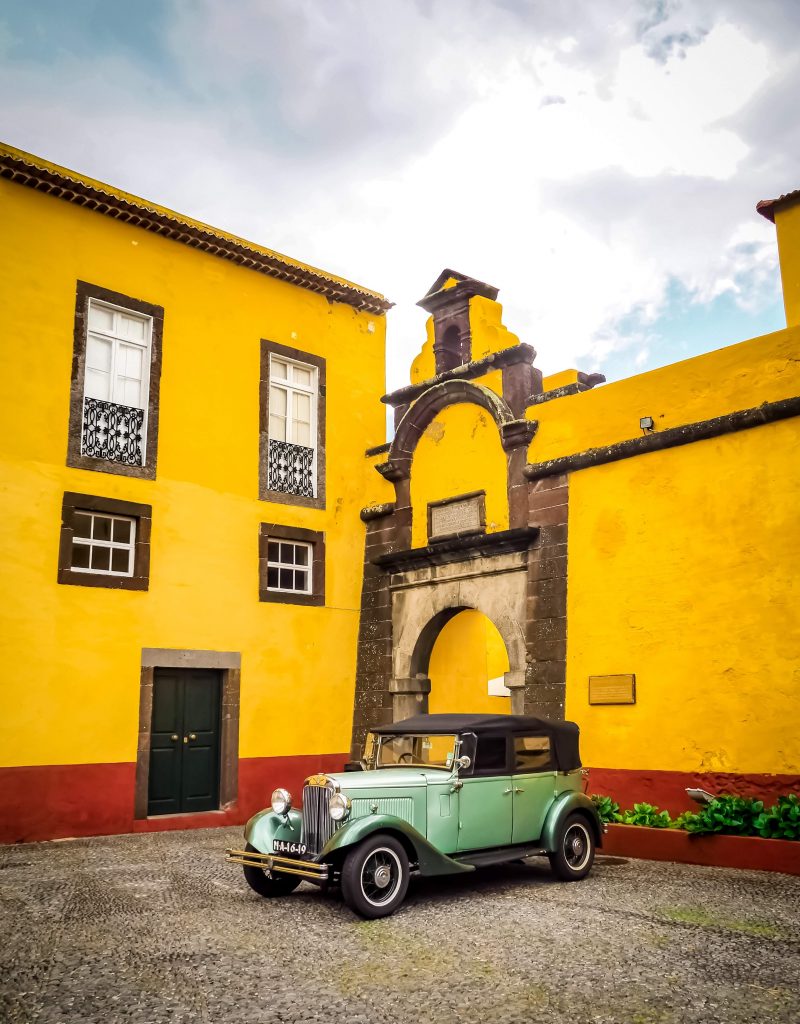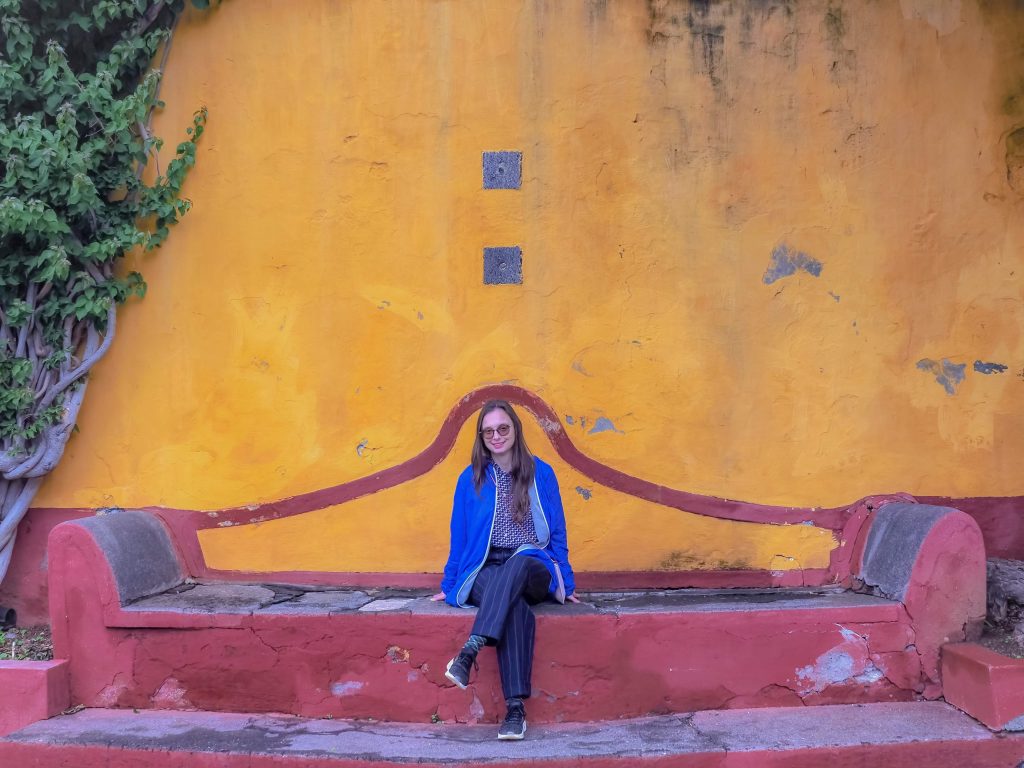 Photos By @hortensetravel
Originally designed in 1614 to protect the city of Funchal from the enemies, completed in the 18th century, it was used for many purposes. Today it's a rustic yellow fortress on the shore of Funchal that houses a restaurant and offers views to the ocean.
7 – Madeira Old Town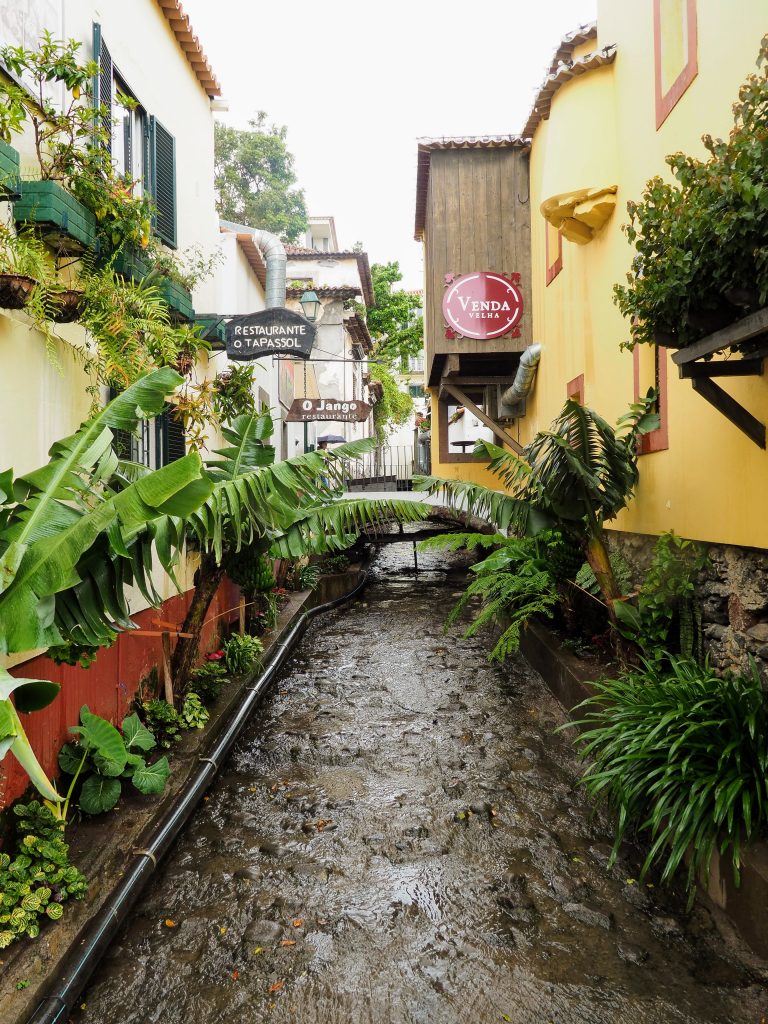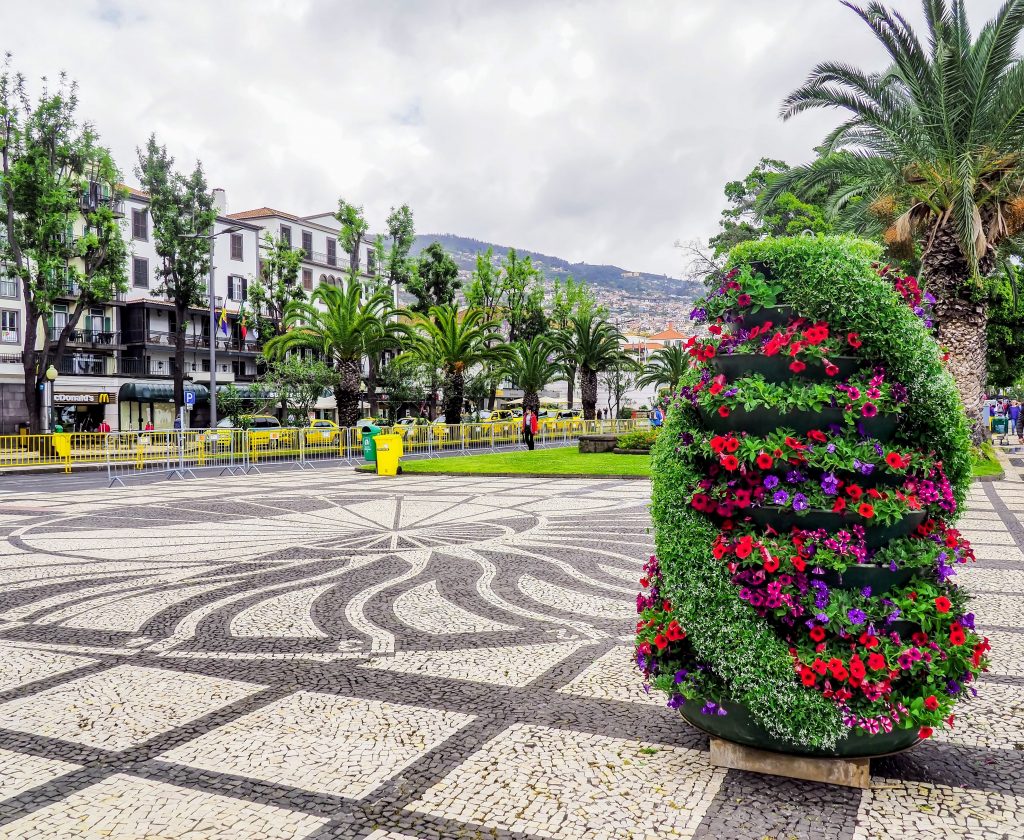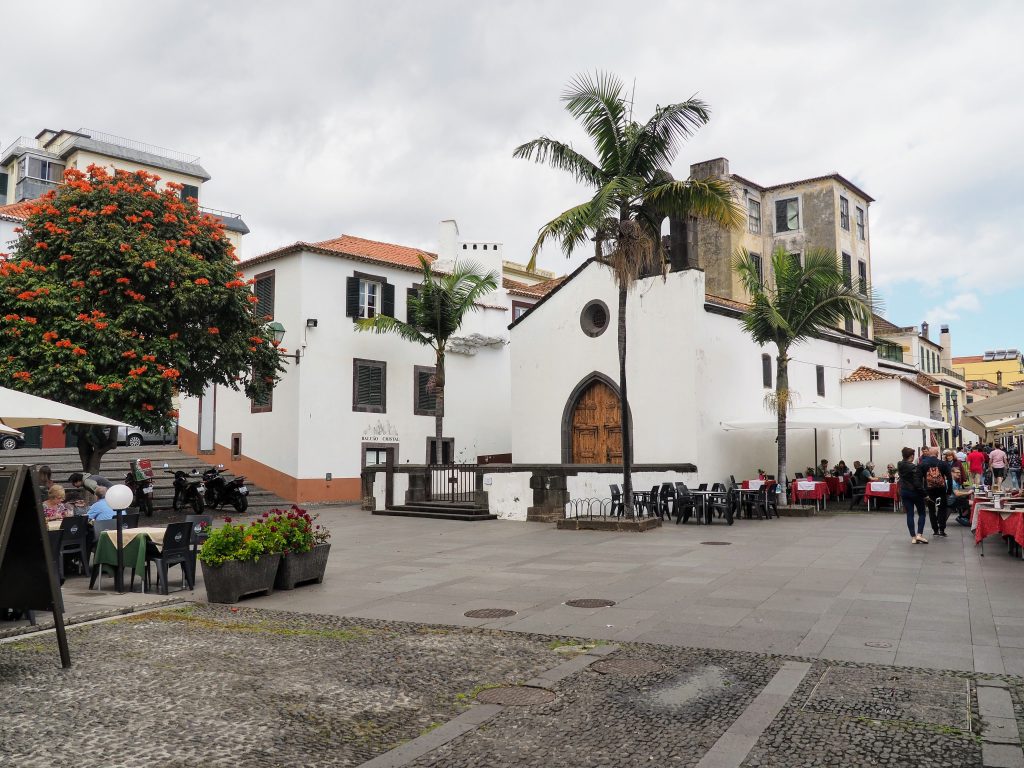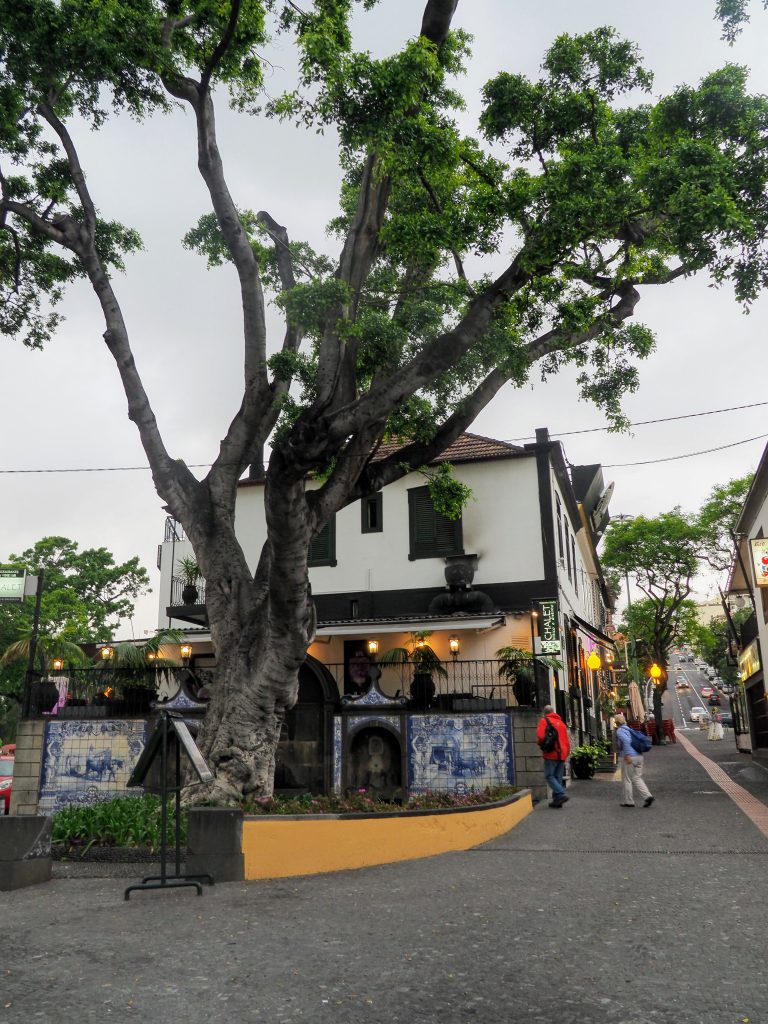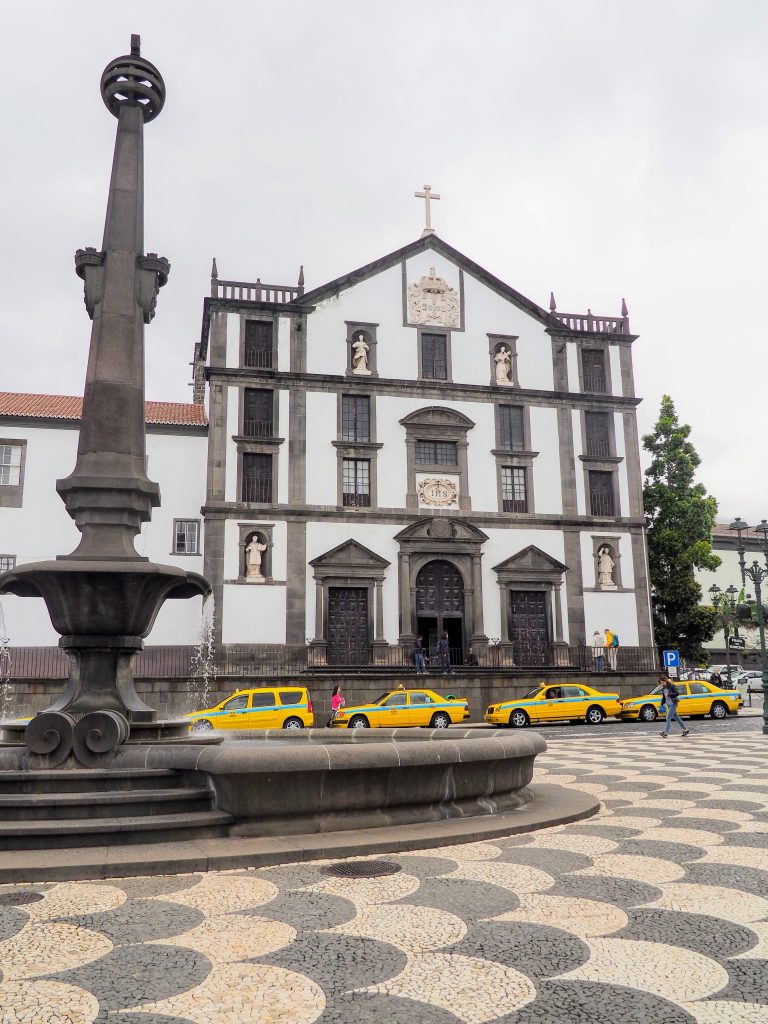 Photos By @hortensetravel
Some of the oldest buildings and streets in Madeira date back from the 15th century. The colonial style architecture can be observed throughout the old town – the most common are whitewashed and yellow painted buildings, churches, fortresses government institutions, cobblestone streets. All these make part of the man-made heritage of Madeira.
8 – Festa da Flor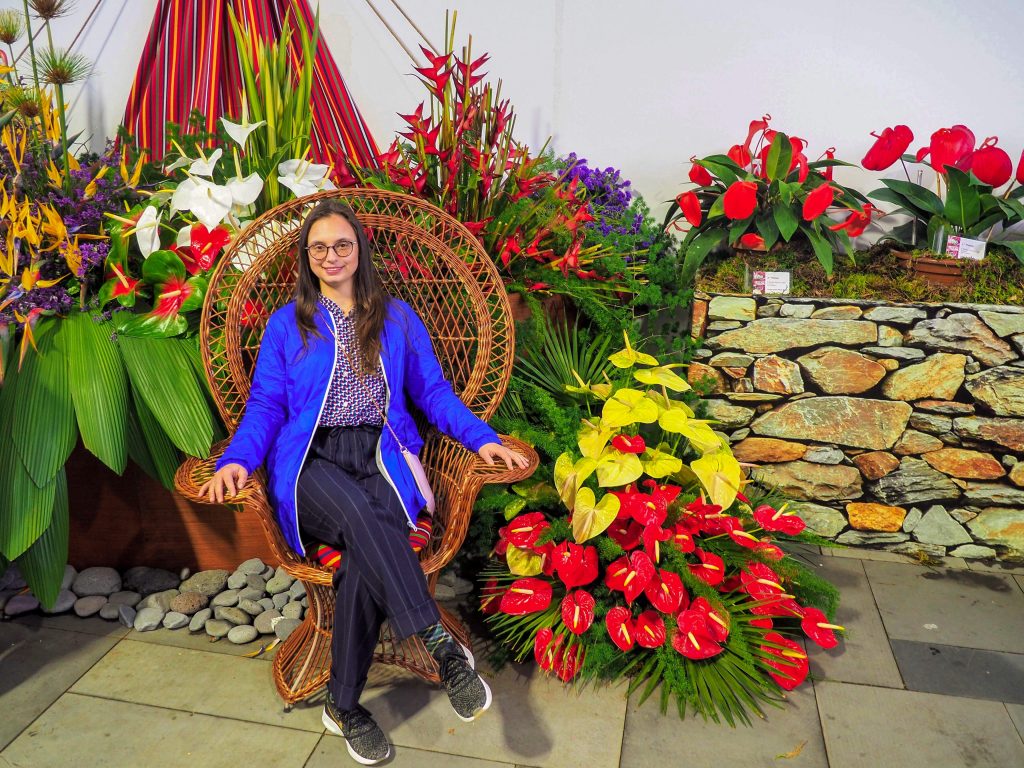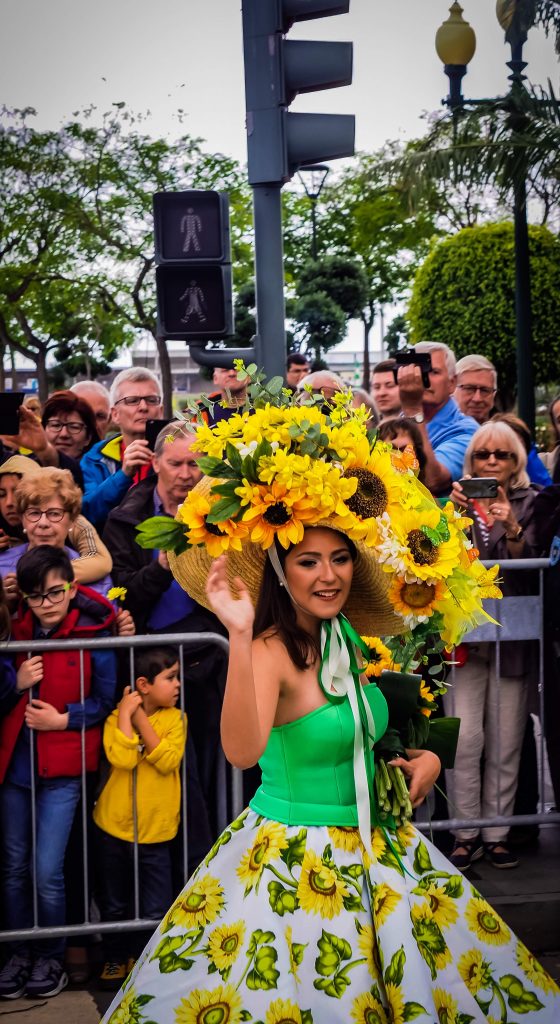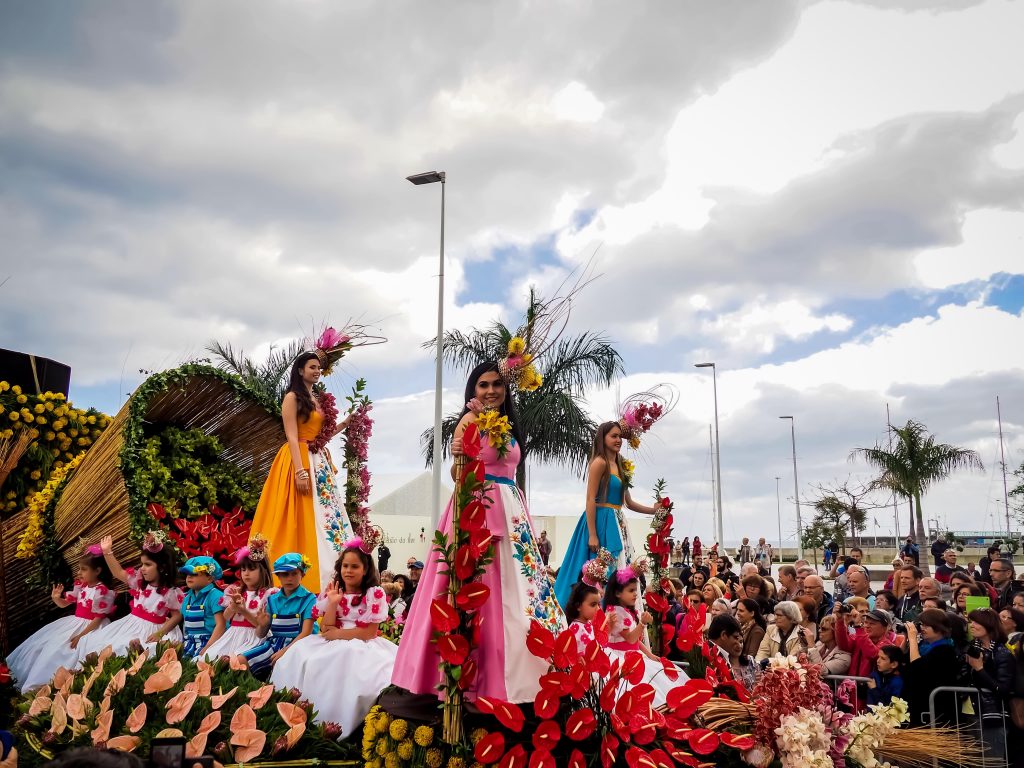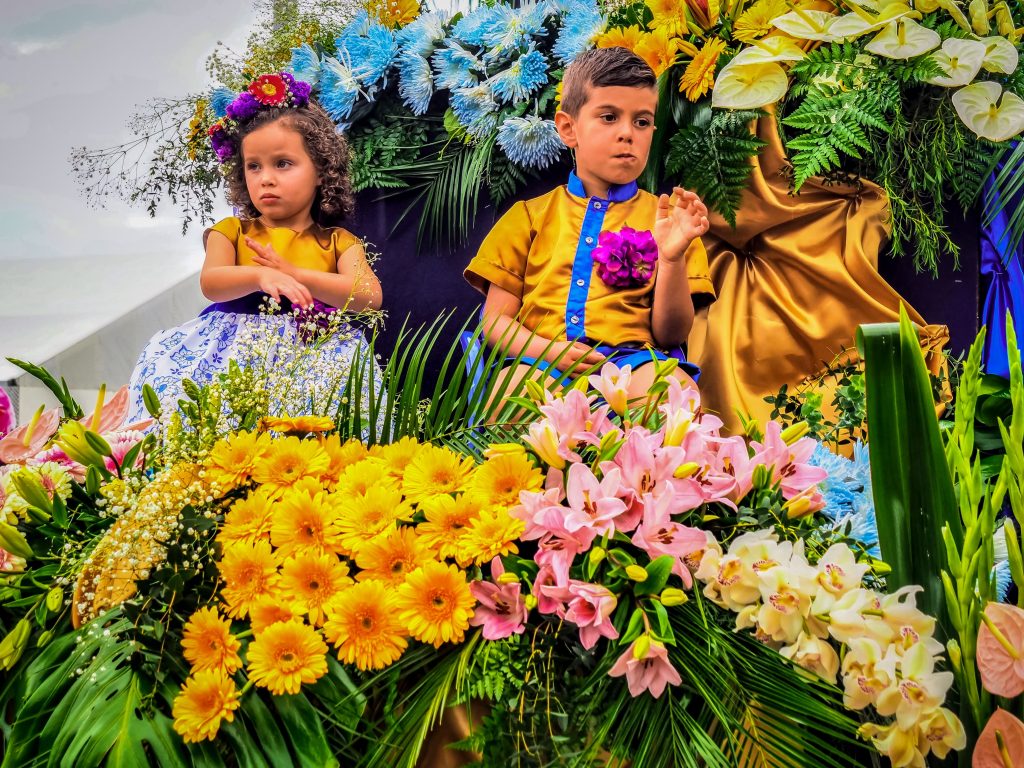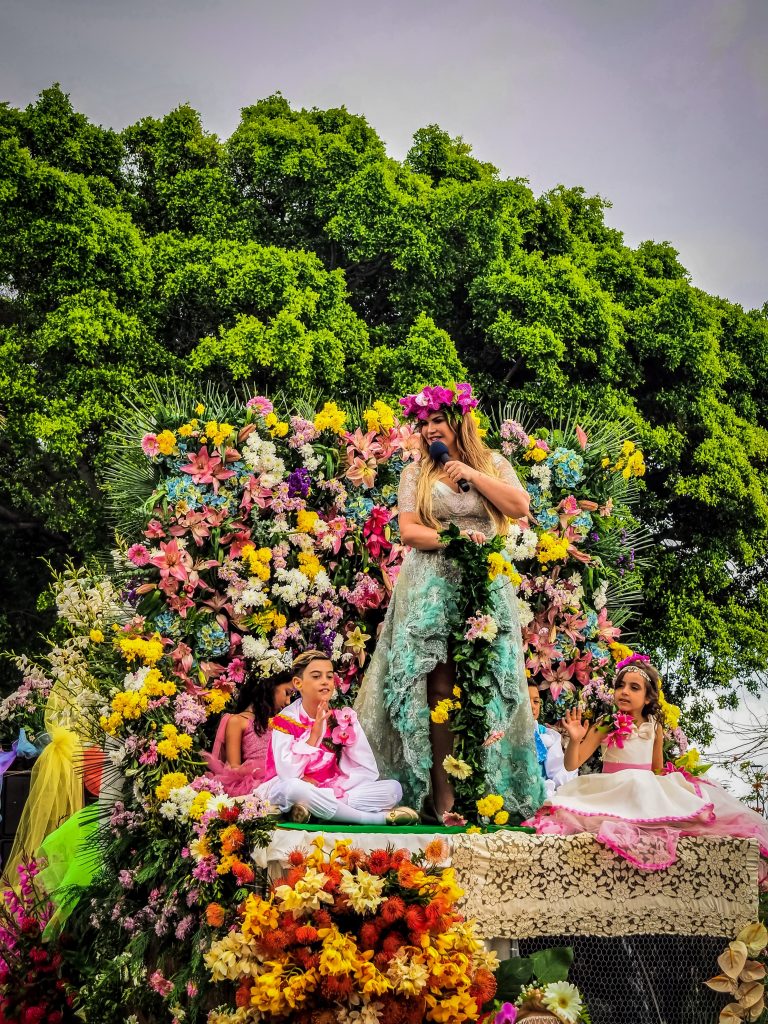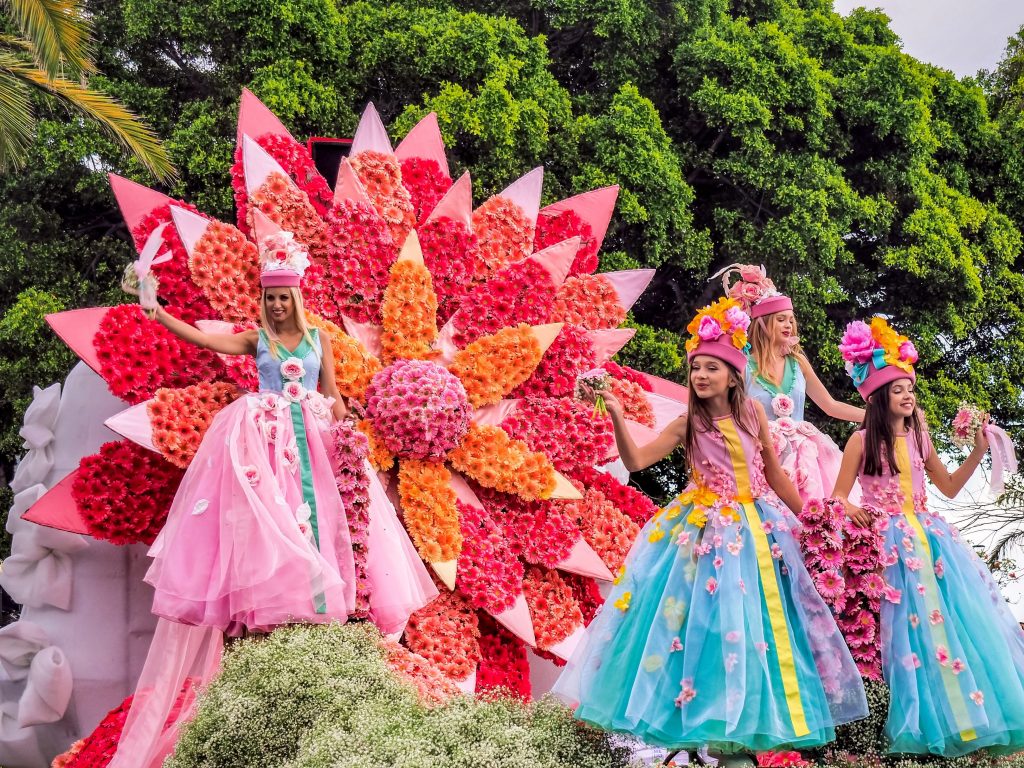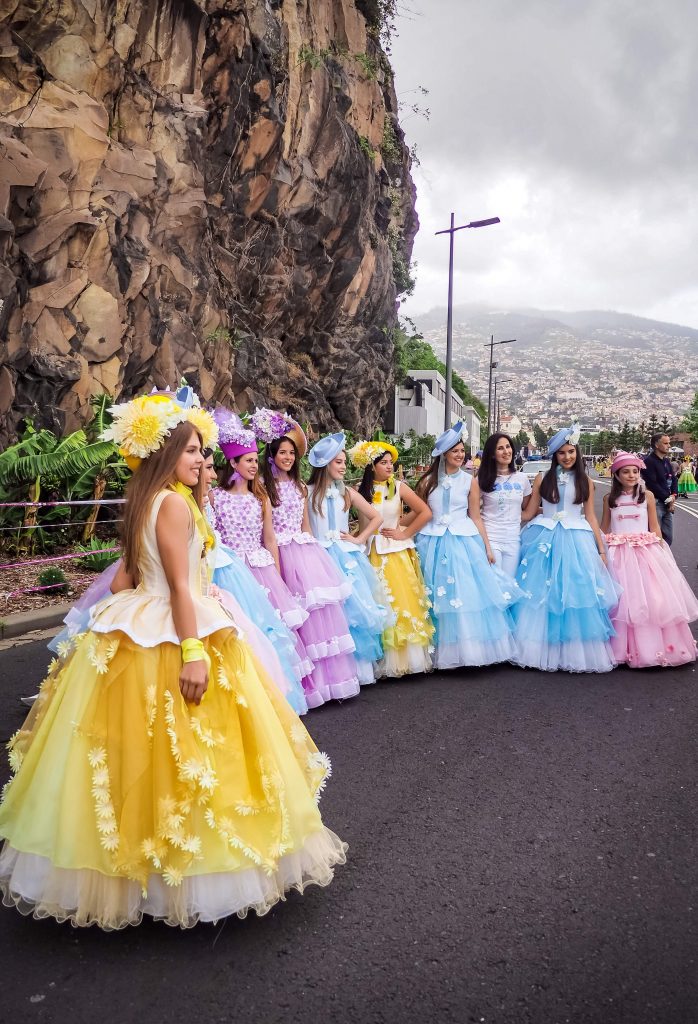 Photos By @hortensetravel
The flower parade in Funchal Madeira is something incredible. It's not as famous as the Rio de Janeiro carnival or other such events. But it's definitely unique and will make your experience in Funchal even more unforgettable. Women, men, children all dress up with flower costumes and dance on the main parade street of Madeira. All flower arrangments are genuine. I'm can't find words to describe this beauty. I think the photos will help better. The date of the festival changes each year depending on when Easter is.
9 – New Year's Eve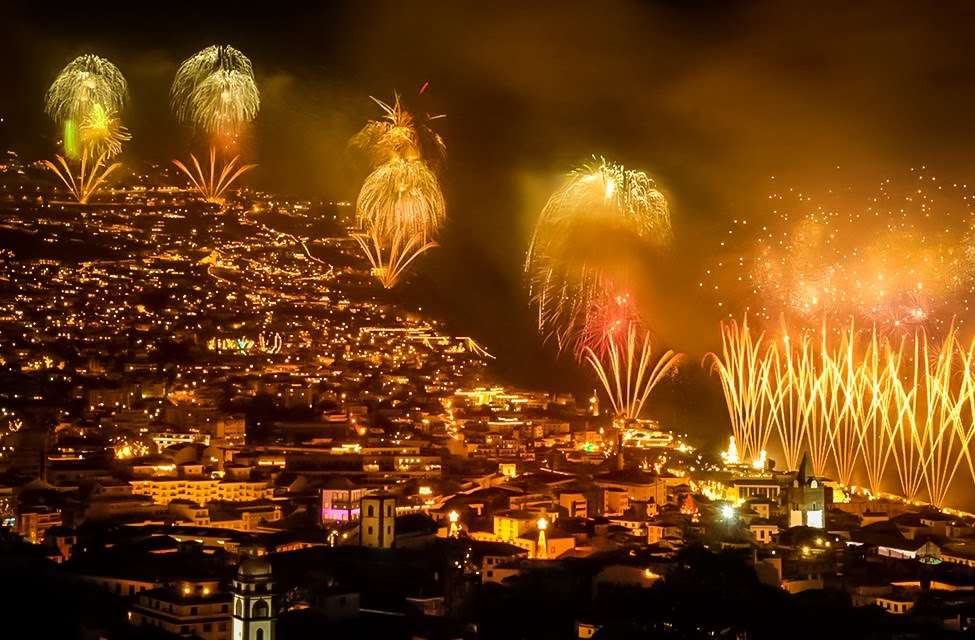 Photo by @visitmadeira 
This is another feast that Funchal is known worldwide for. Thousands of fireworks lit up Funchal bay at midnight to celebrate the coming of the New Year.
10 – Thalasso SPA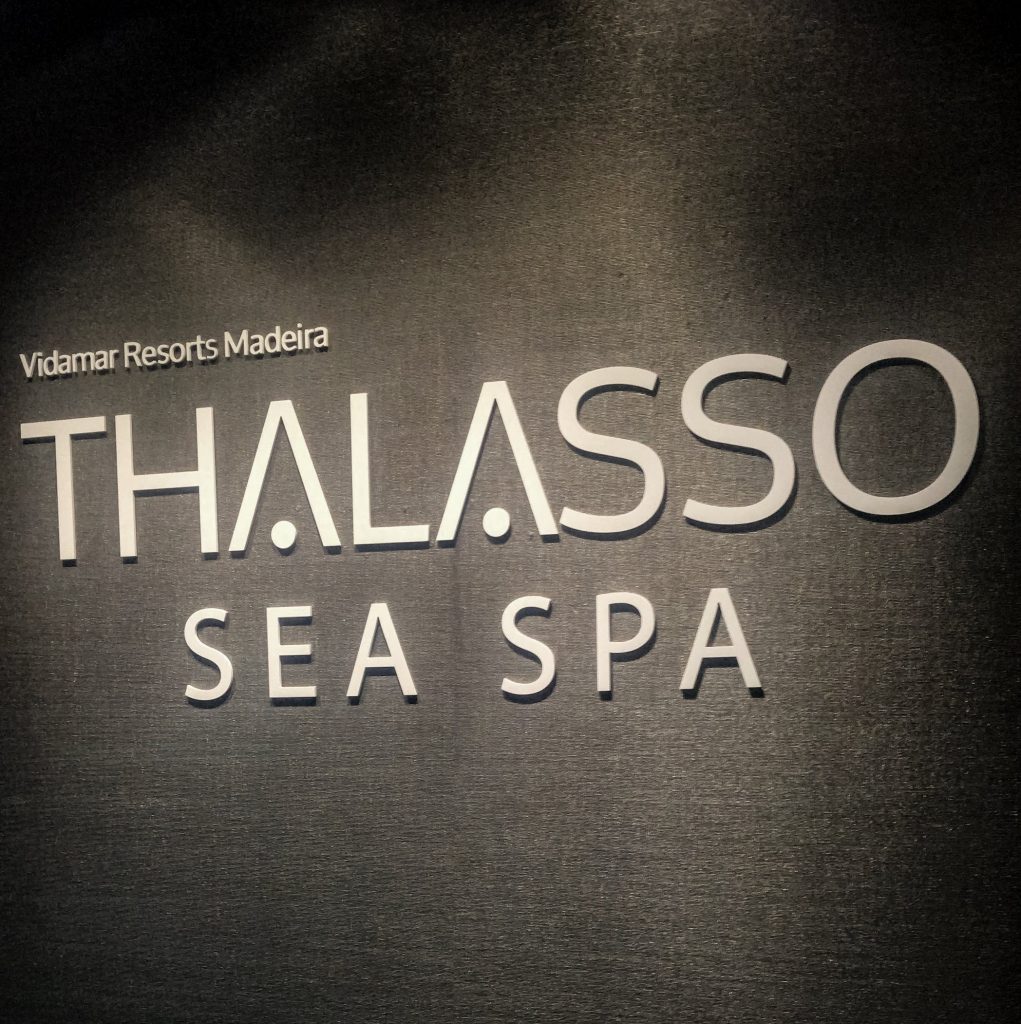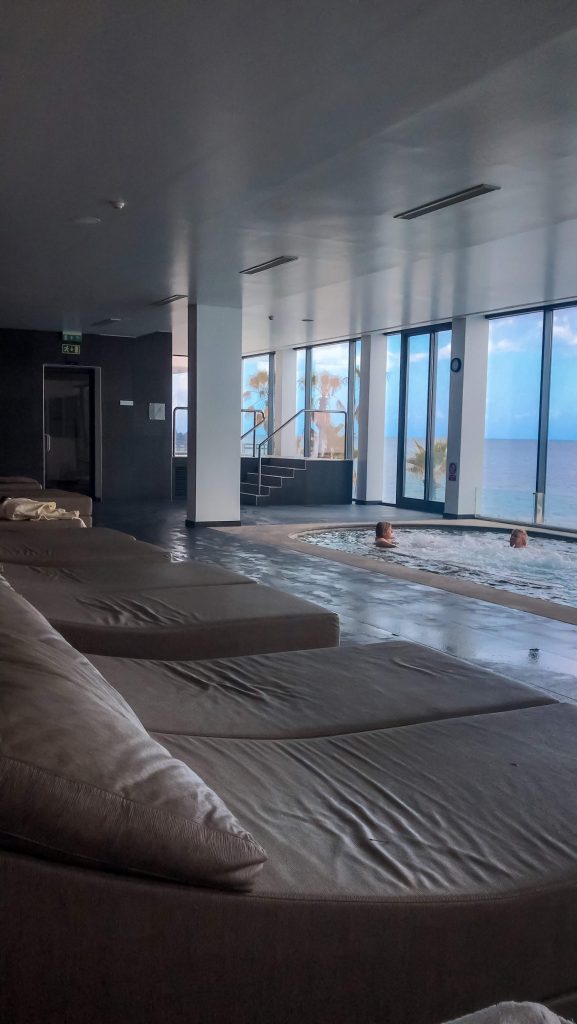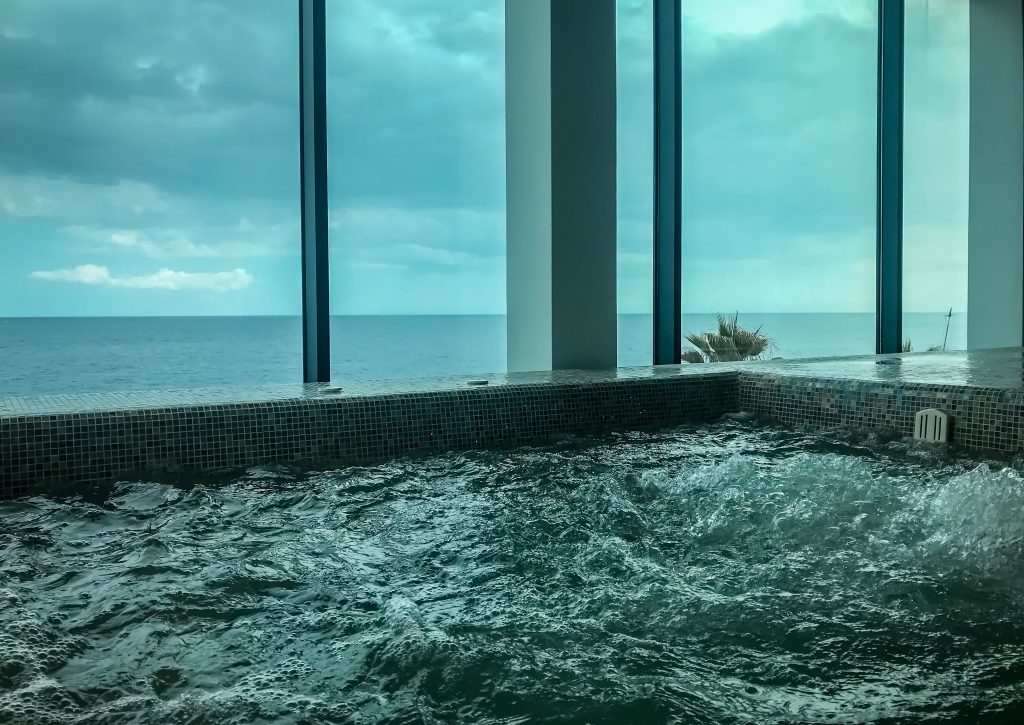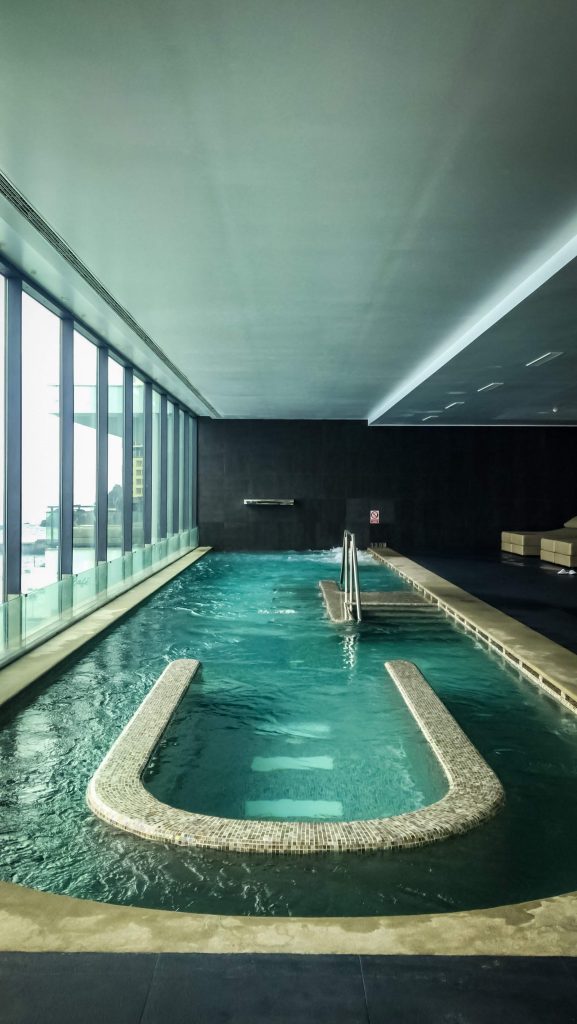 Photos by @hortensetravel
There're a lot of adventures that await for you in Madeira. But they can tire up even the most resistant of a traveler. So why not recharge your batteries at a Thalasso SPA. Thalasso means sea water, the only SPA with warm sea water on the island is at VidaMar Resort hotel 5* in Funchal.
11 – Drink Poncha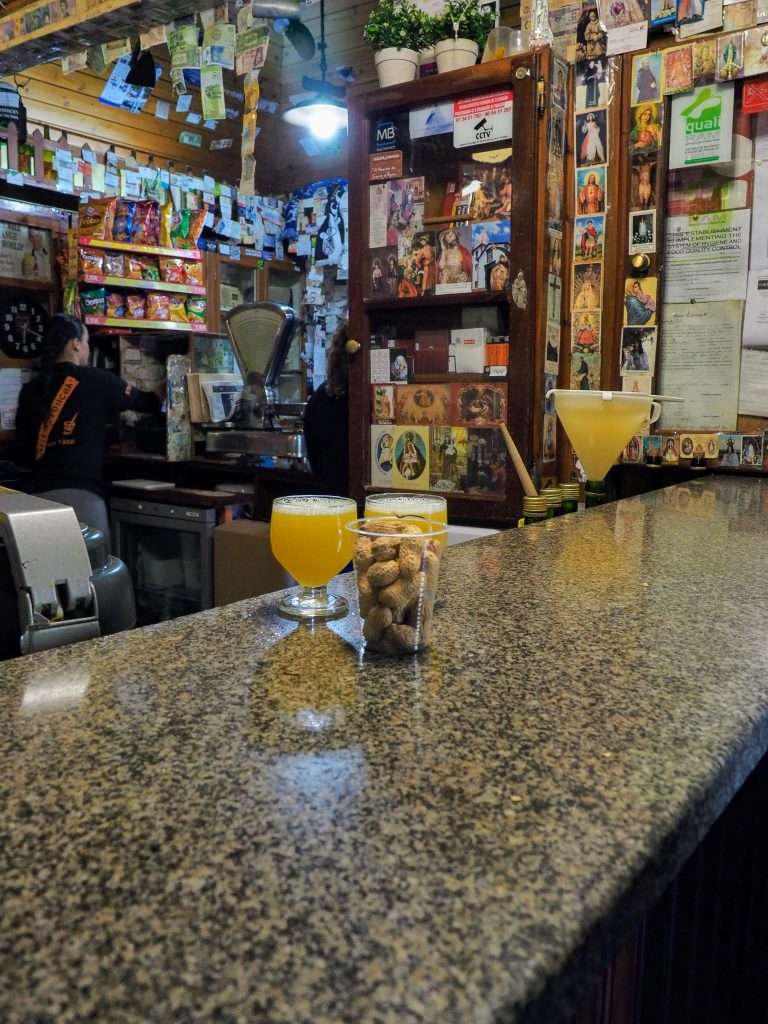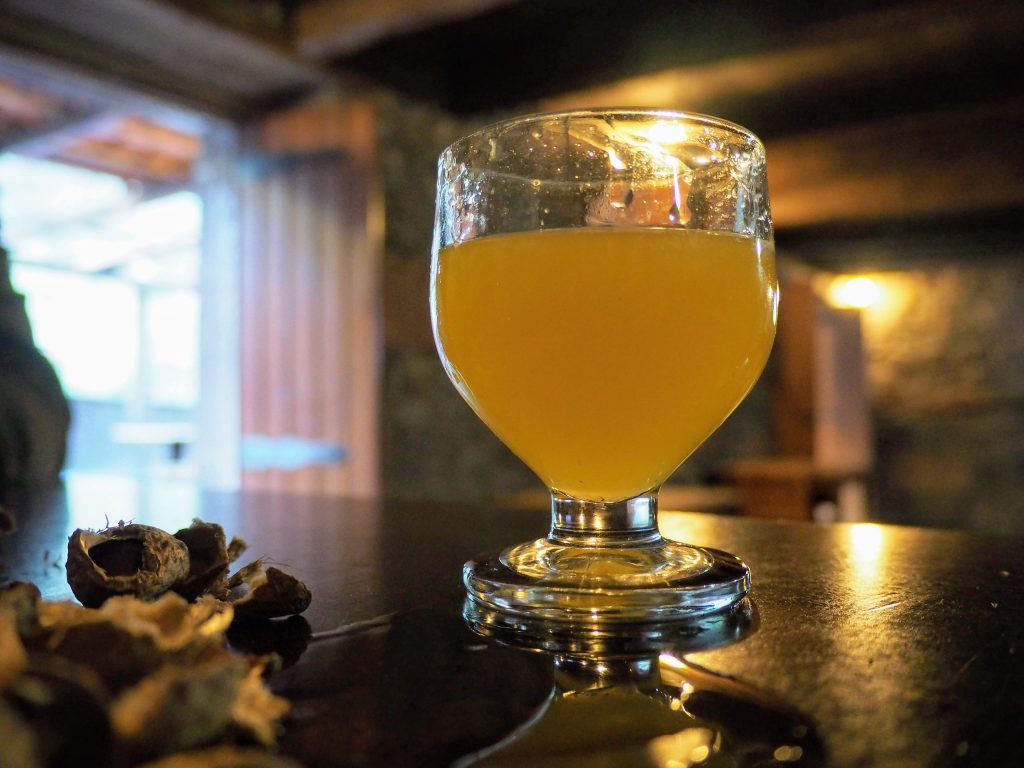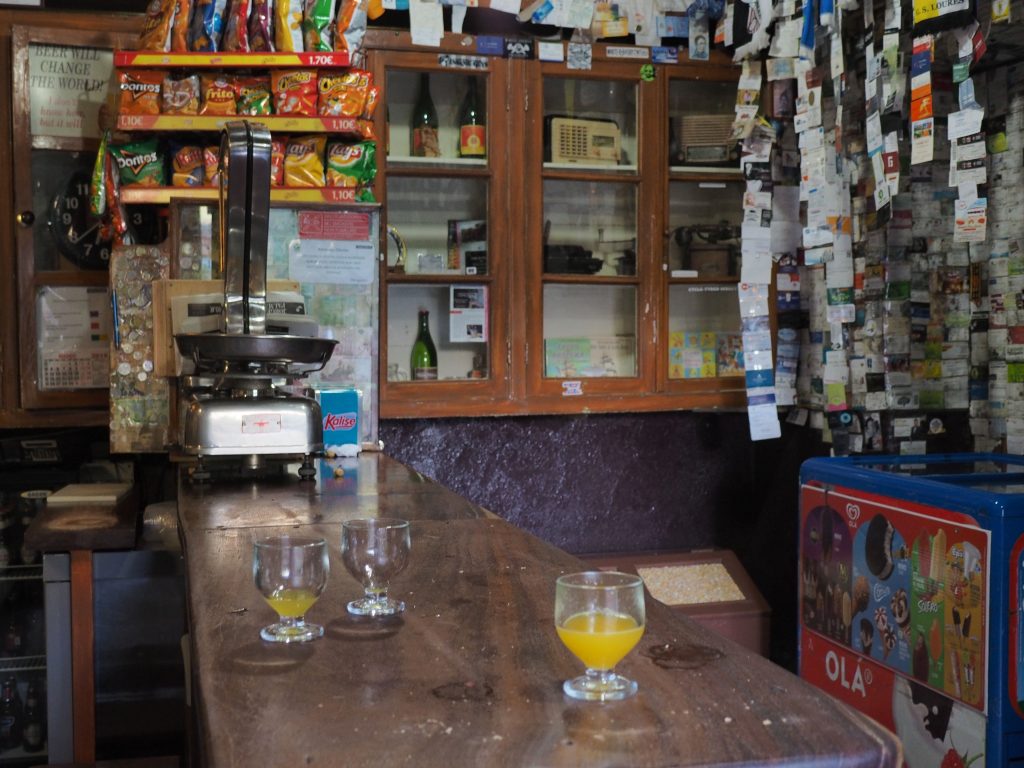 Photos by @hortensetravel
Poncha is a traditional sweet alcoholic beverage of Madeira. It's made with distilled alcohol from sugar cane, honey, and a fruit juice. Traditionally lemon juice is used, but today orange juice is very common and passion fruit juice is the trend. Mercearia do Bento in Funchal is the place to try this delicious drink. It looks like an ordinary grocery shop, but don't let that stop you from asking: "Uma Poncha por favor".
12 – Try Madeira Wine
Photo By @hortensetravel
Portugal might be mostly known for its Portwine, produced in the Douro Valley but you'll be surprised that Madeira's sweet wine was one of the most desired products of the island for centuries. In most restaurants in Funchal, you'll be offered the wine as an aperitif or as a digestif. Don't leave it, take it. One of the things to do in Funchal is Madeira Wine Tasting at Blandy's Wine Lodge.
13 – The painted doors in the old town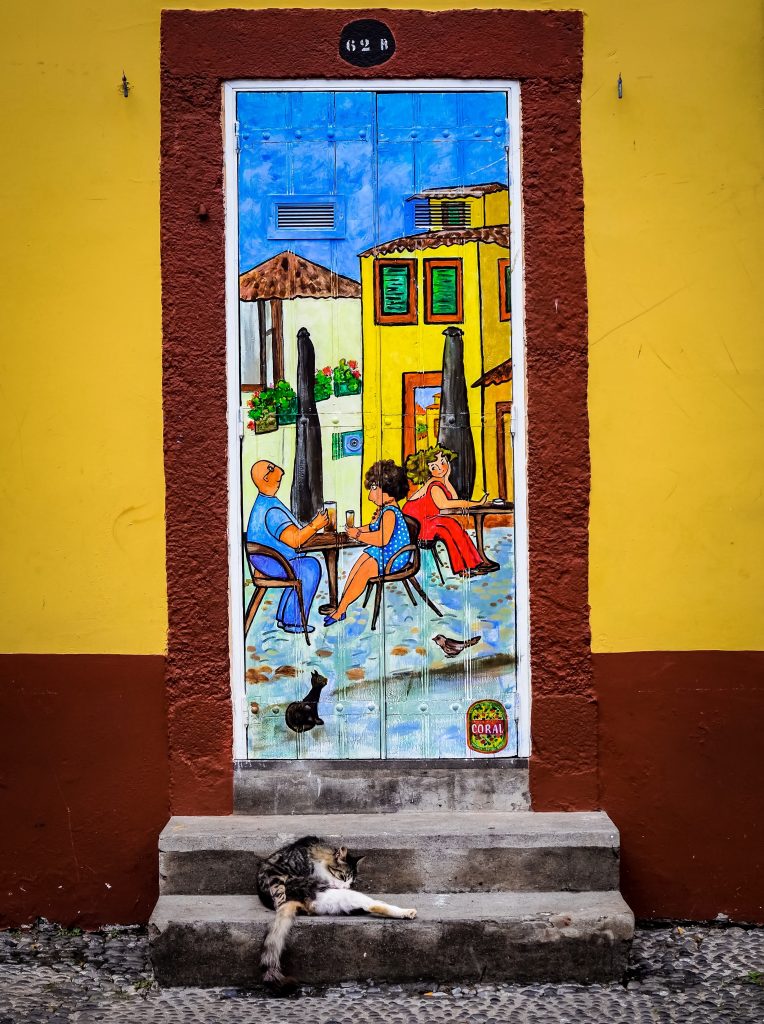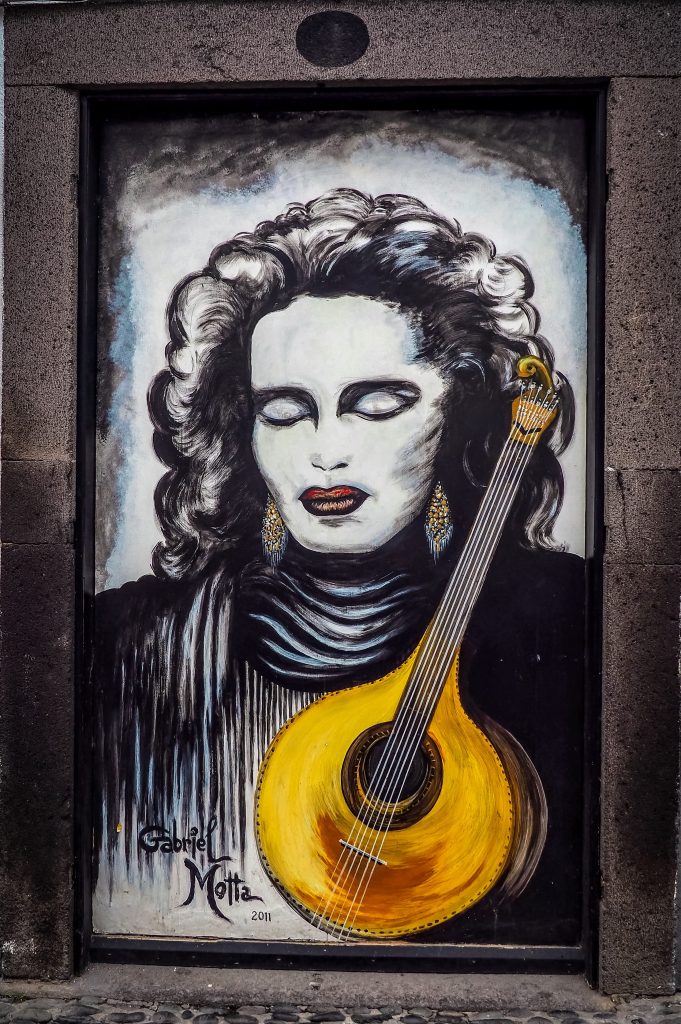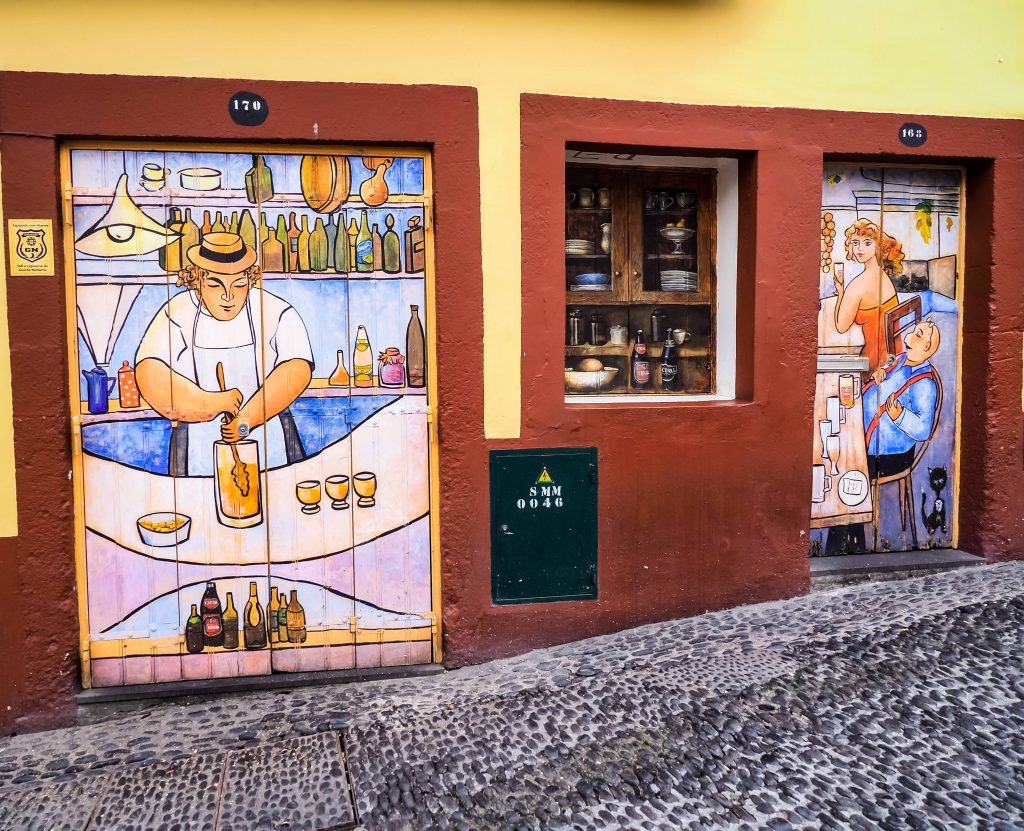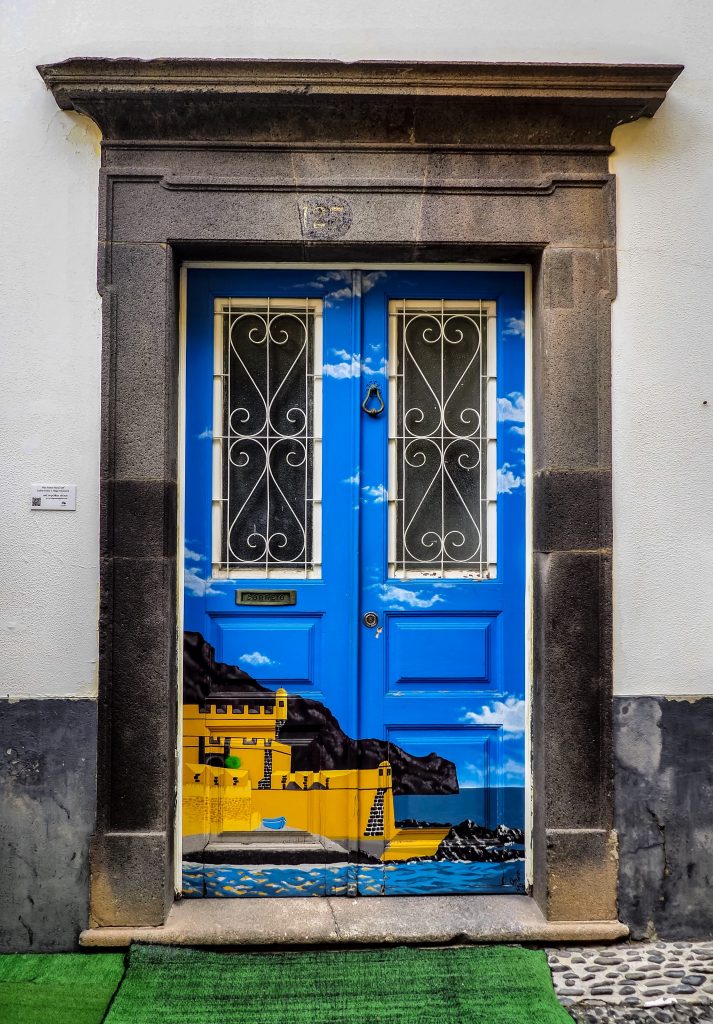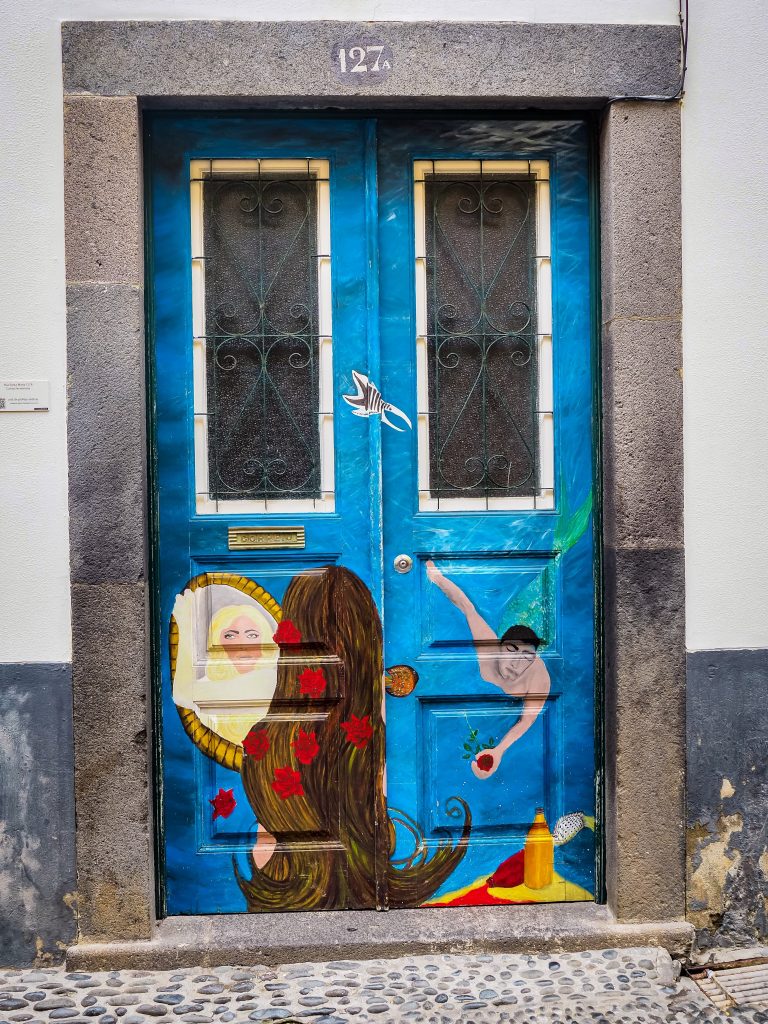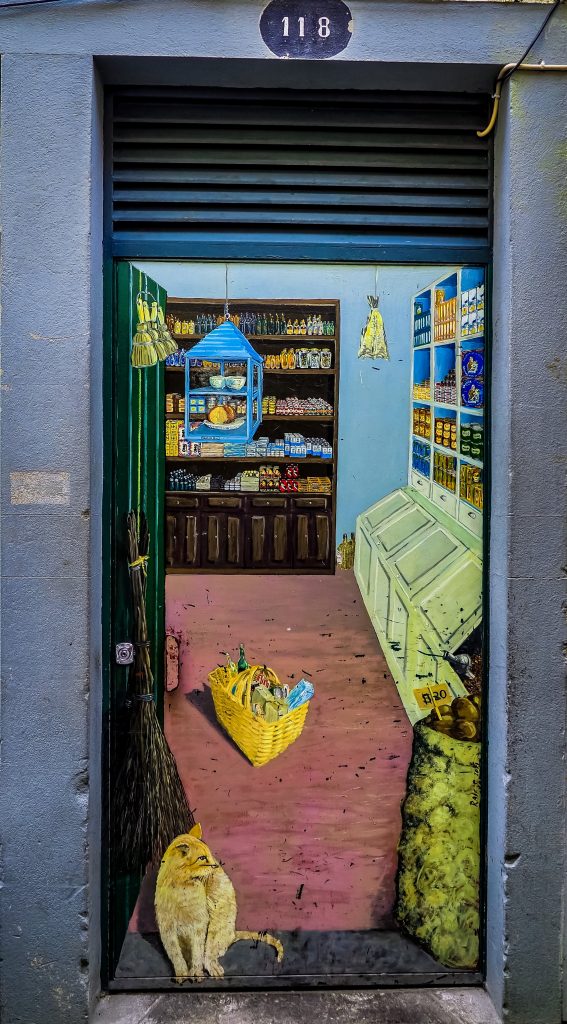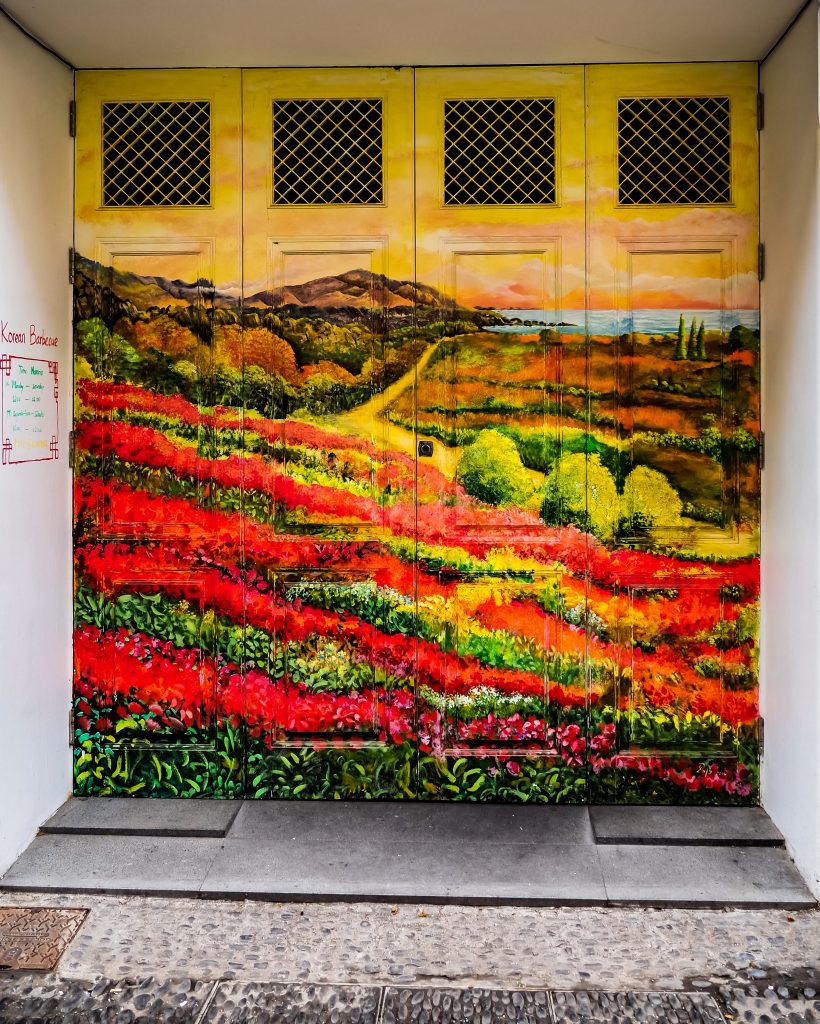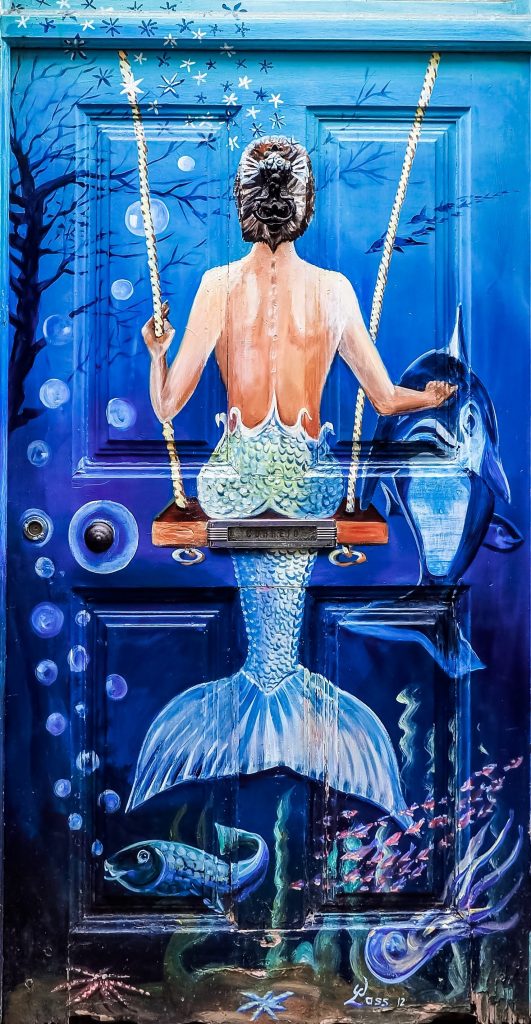 Photos By @hortensetravel
Funchal just continues to pleasantly surprise. I haven't seen anything quite like this – all the doors of the streets behind the Mercado dos Lavradores are painted. Not just in colors or graffiti, but realistic, gorgeous paintings. It's like a free open-air gallery. If you appreciate art, you can't miss it. Seriously.
14 – Santa Catarina Park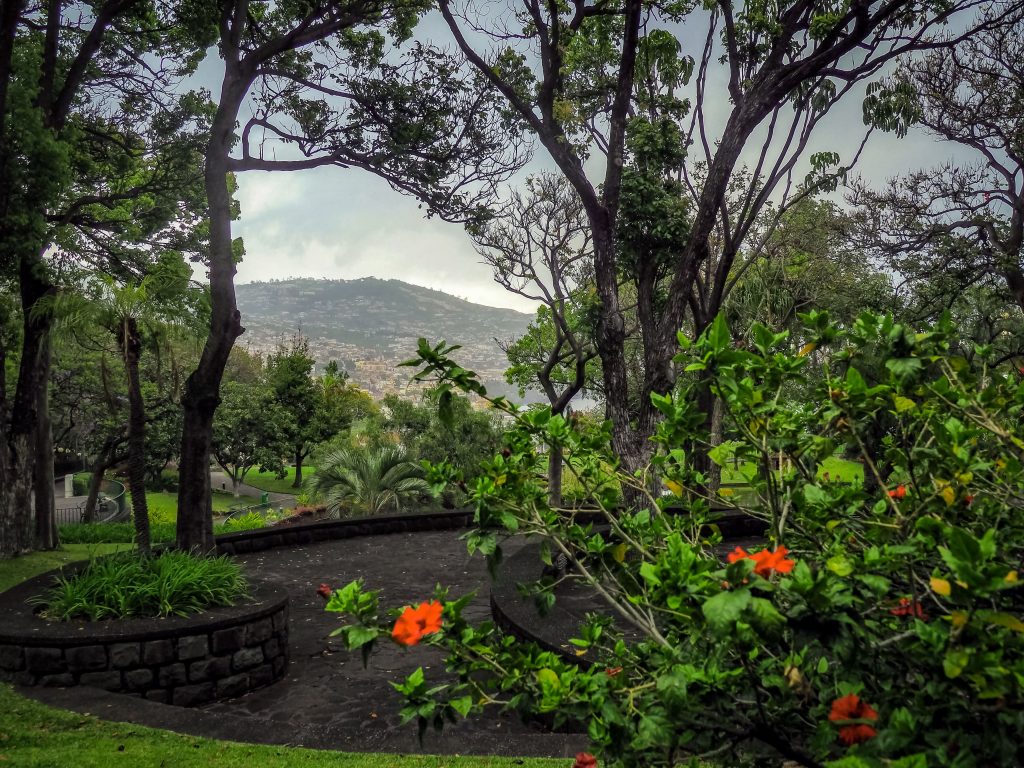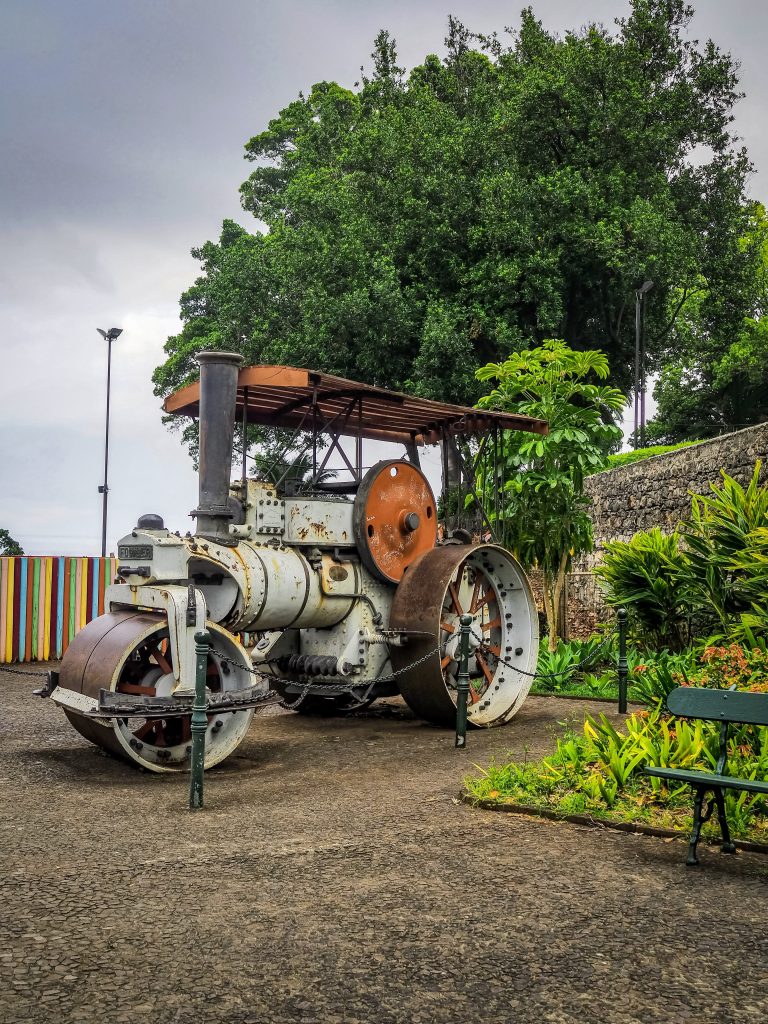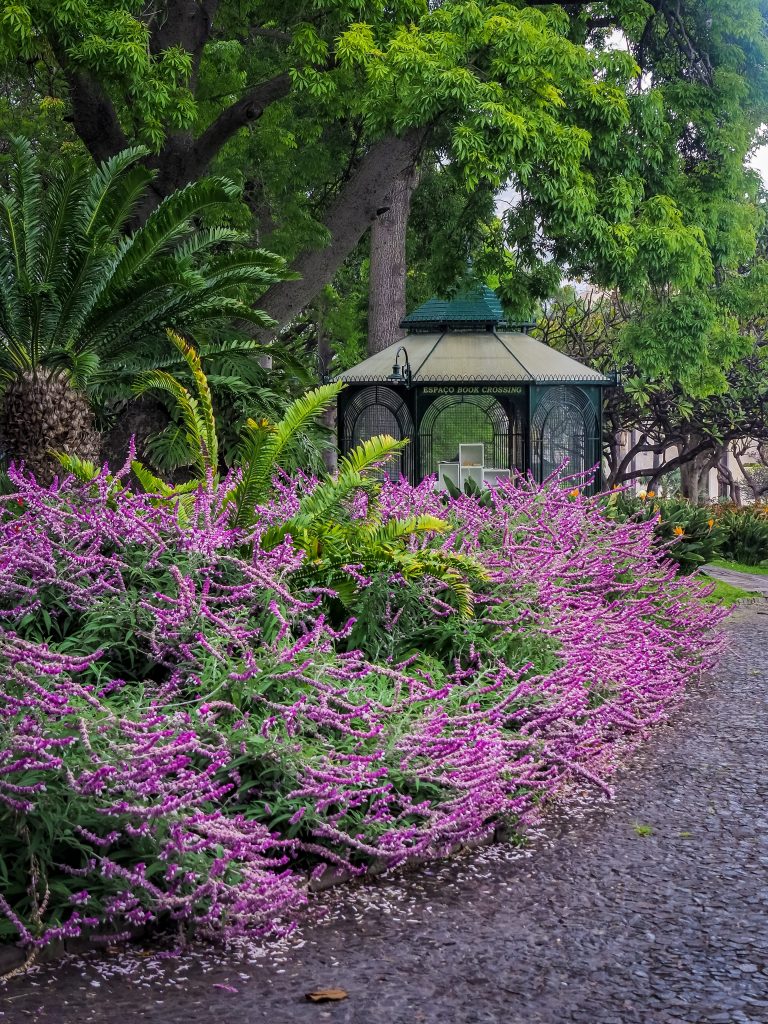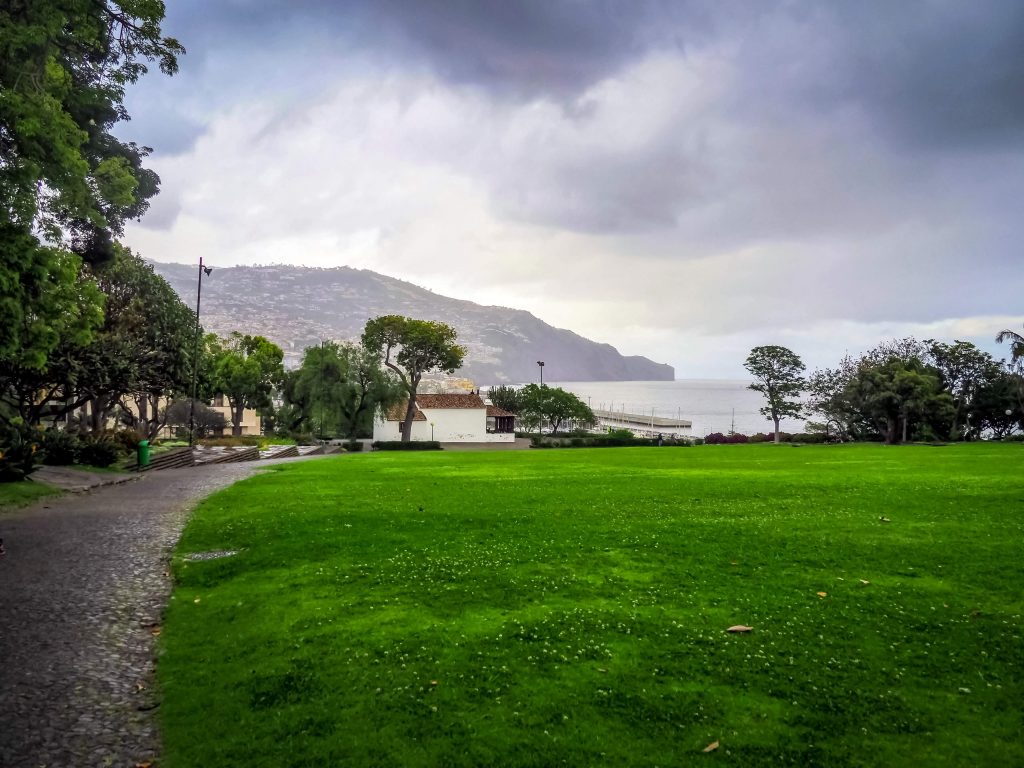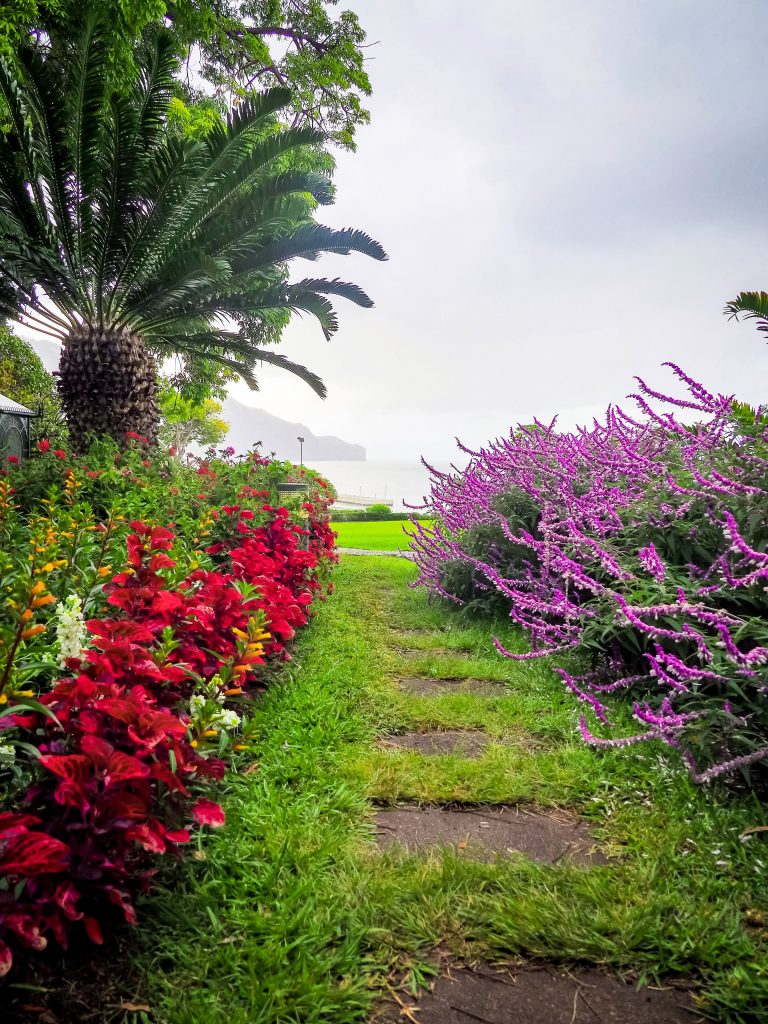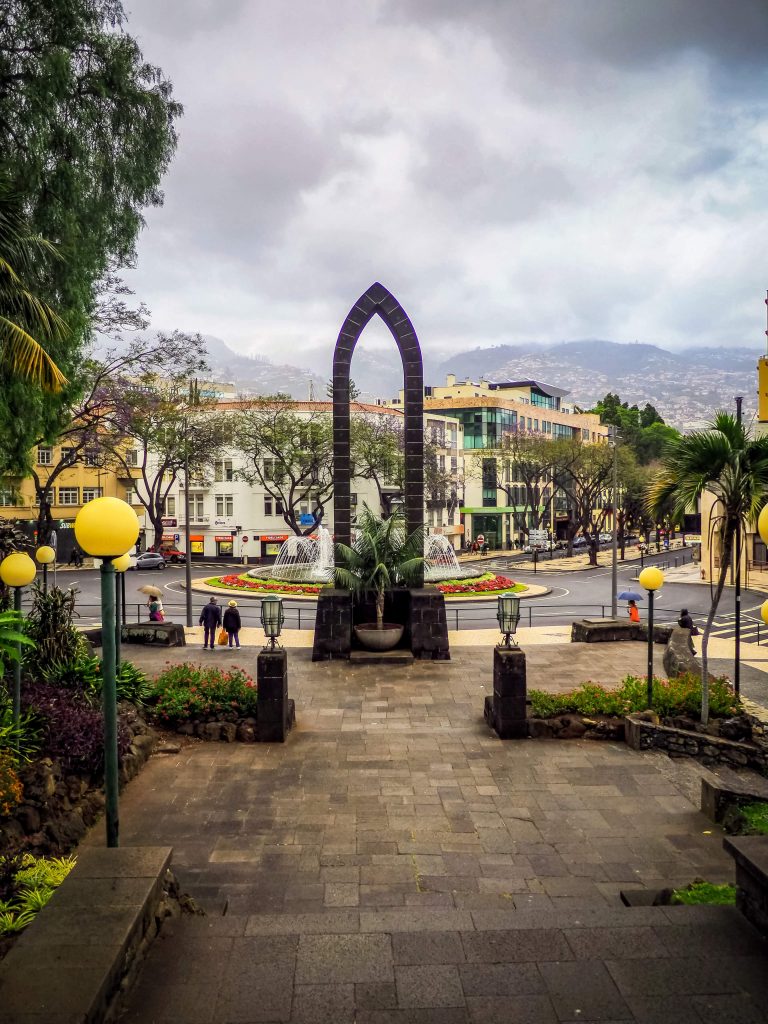 Photos By @hortensetravel
Тhis park is surprisingly beautiful and well-kept. It offers views to Funchal bay. Go there in Sring to the appreciate the gorgeous flowers blooming everywhere. As a bonus, it's free of charge.
15 – Cable Car ride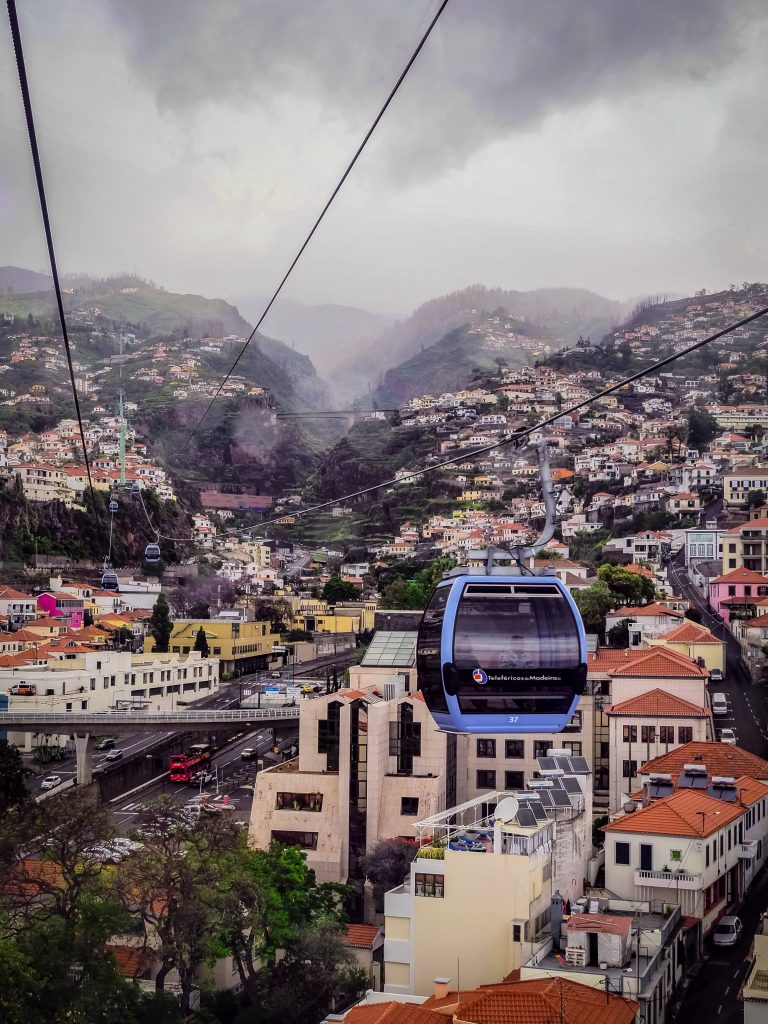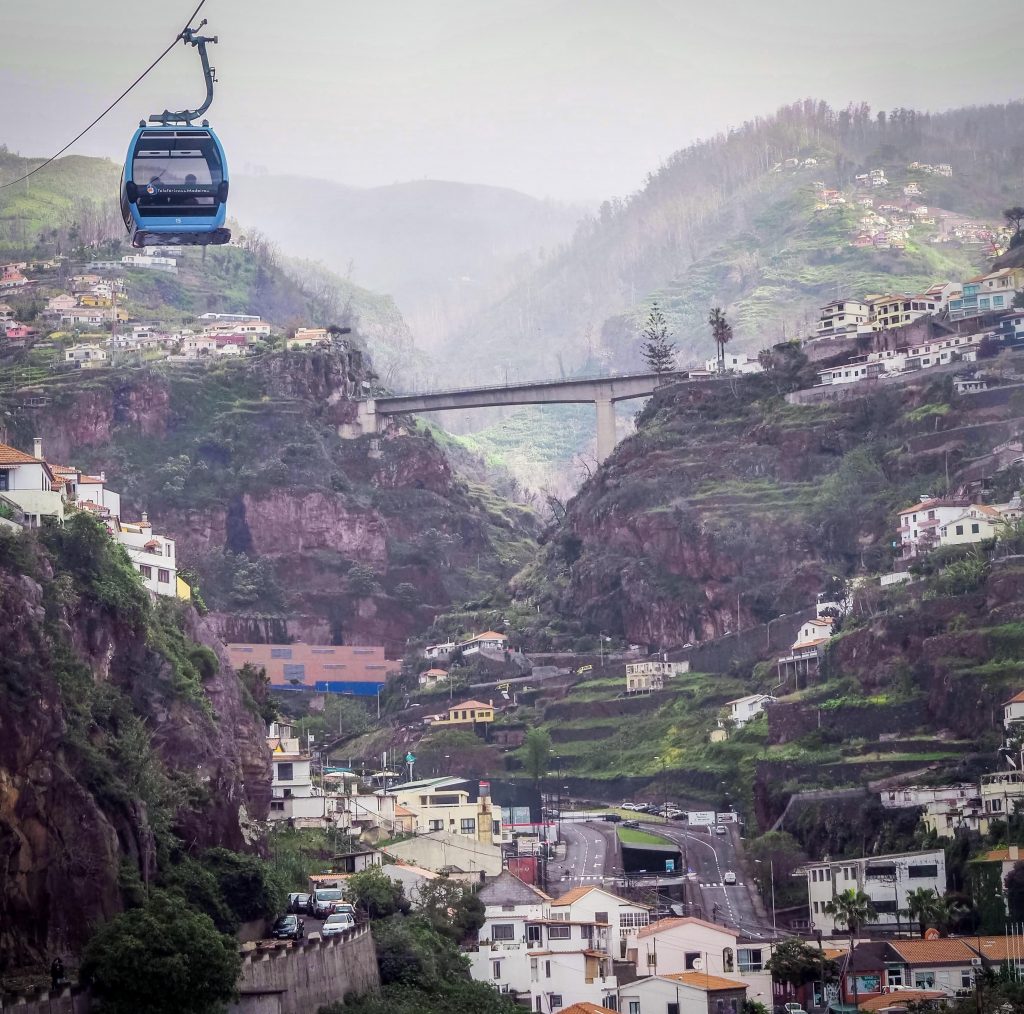 Photos By @hortensetravel
This is a Funchal classic that will take you out of the city for a while. They're two rides – to each of the botanical gardens. I suggest taking the Teleferico do Funchal up to Monte Palace botanical garden and taking the toboggan back down.
16 – Whale watching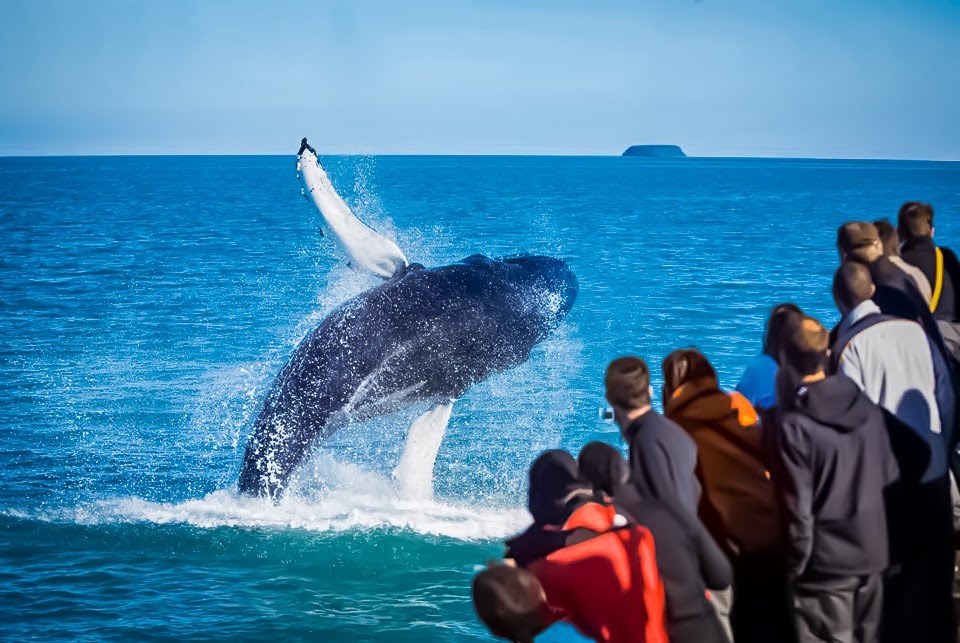 Photos by @visitmadeira
There're tons of excursion departing from the Marina of Funchal. But the most important here is to go with the spirit of a believer and yet expect to not see any whale so you don't get disappointed. On the bright side, a lot of companies offer a second tour for free if on the 1st one you don't see any of the mighty whales.
17 – Tuk-tuk viewpoints Тour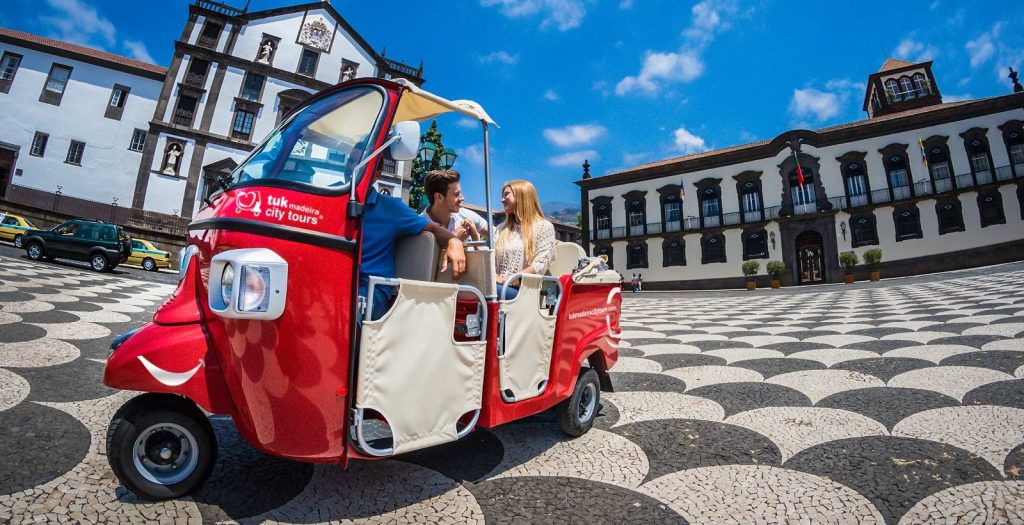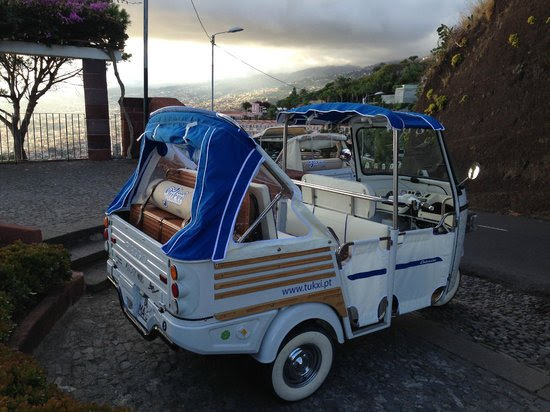 Photos by @visitmadeira
The tuk tuk is a motorbike with capacity for 2 or more people who can take you everywhere in Funchal. One of the best tours is The Viewpoints of Funchal, normally its passes at the viewpoint of Barreirinha, Vila Guida, Pico dos Barcelos and Avista Navios. During this tour, the driver will talk a bit about each of the viewpoints in order to avoid any doubts. (4)
18 – Doca do Cavacas Natural Swimming Pools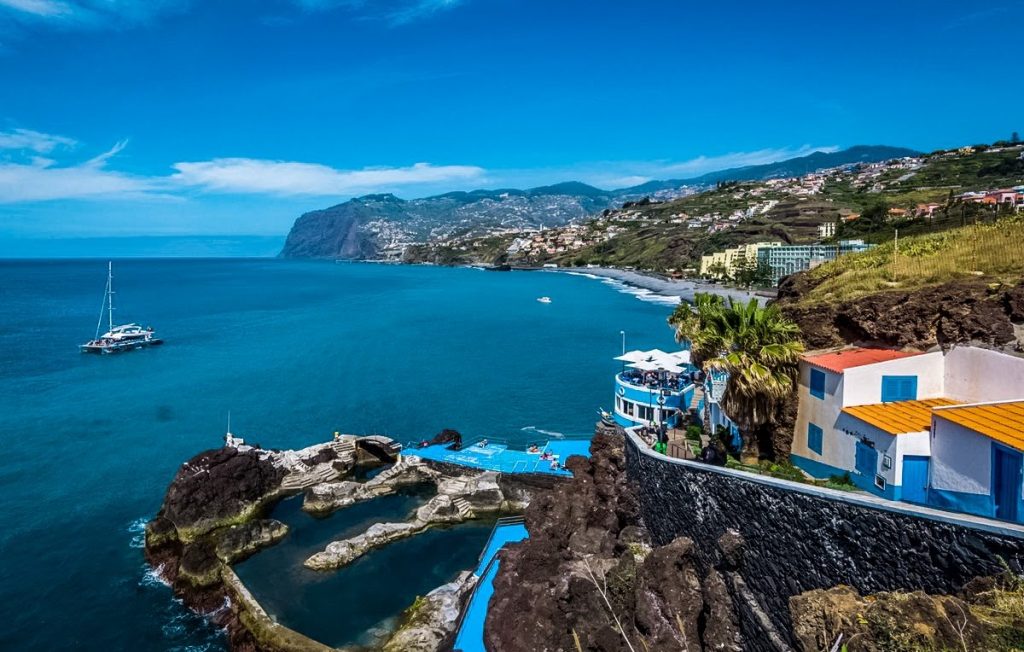 Photo by @visitmadeira
There're many natural swimming pools on the Island of Madeira. Doca das Cavacas is the one nearest to Funchal. It's from a volcanic origin and forms a swimming pool in the ocean. It offers amazing views to Cabo Girao, too.
19 – Marina Promenade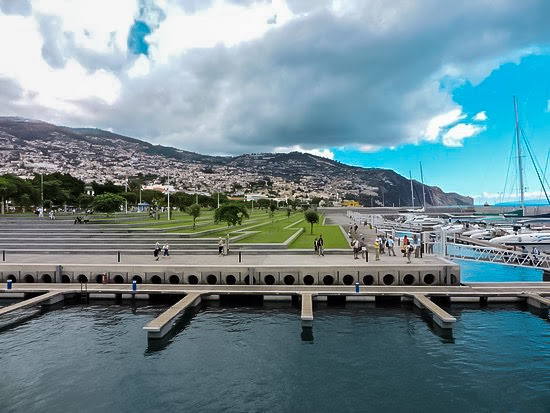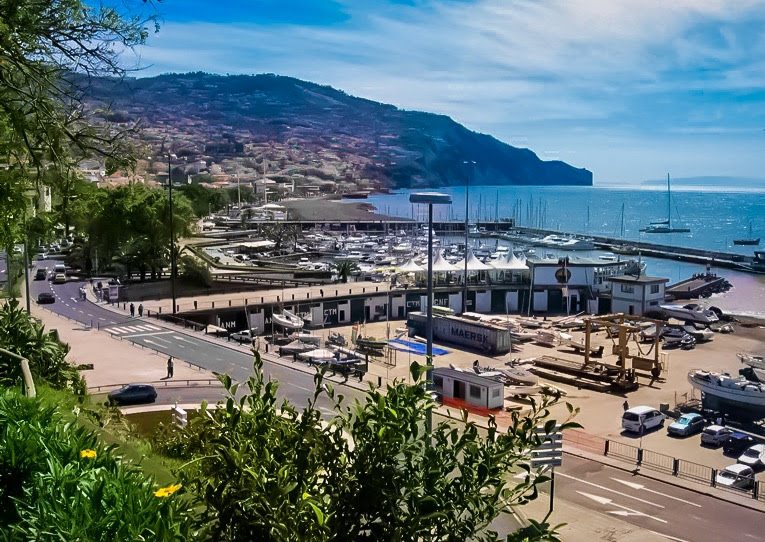 Photos by @visitmadeira
Therе's nothing like the fresh breeze in your face. This promenade is very special because on one side you have the historical city walls and on the other side the sea and the beautiful marina. If you're willing to walk long enough you'll reach the fortress of São João.
20 – Sao Lourenco Palace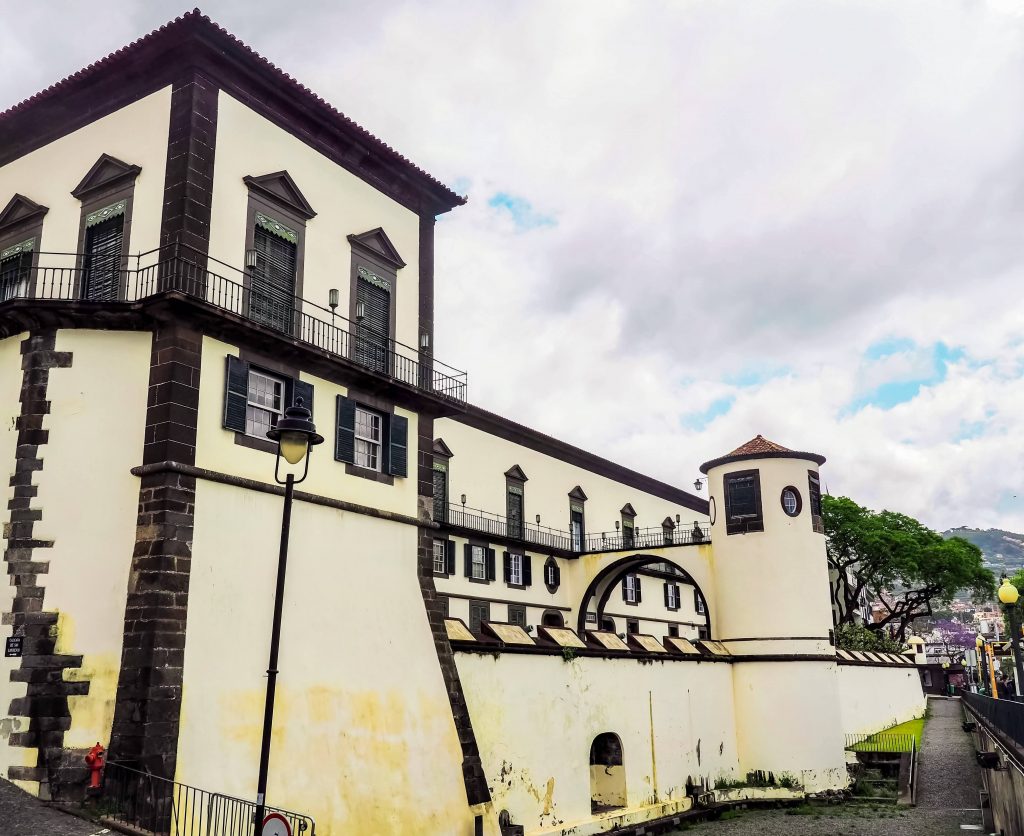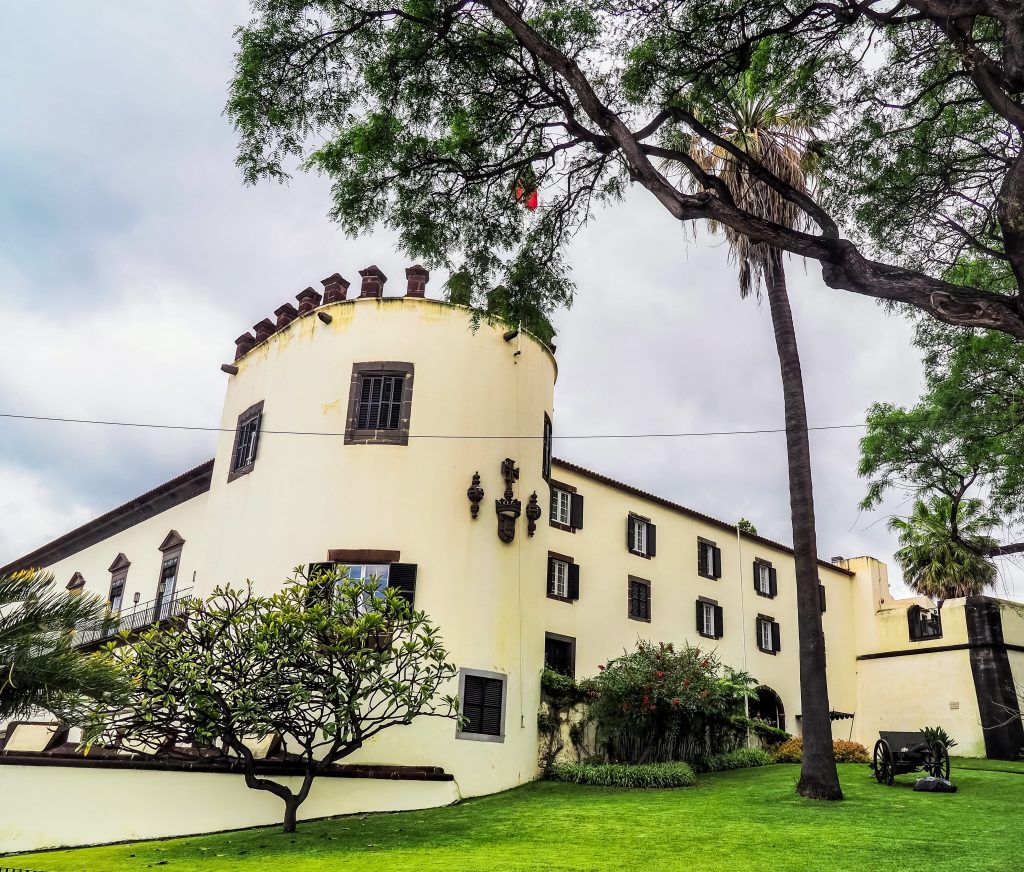 Photos By @hortensetravel
This national monument is open to the public, free of charge, and during the visit, we can admire the beautiful halls of the noble floor of the Palace. You can visit the Portraits Room, with paintings by the first donators, such as João Gonçalves Zarco. You can see the Ballroom with its golden stucco ceiling, the Red Room with valuable French furniture and the Green Room with beautiful panels alluding to Madeira, painted by Max Romer, a German artist who lived on the Island between 1922 and 1960. (5)
21 – The Hat Factory of Santa Maria

Photos by @visitmadeira
If you're a hat person and want something made especially for you Fábrica de Chapéus do Sr. João Pestana is the place. The models, materials, forms everything is tailored to you and handmade.
22 – Eat bolo de Mel at Fábrica de Santo António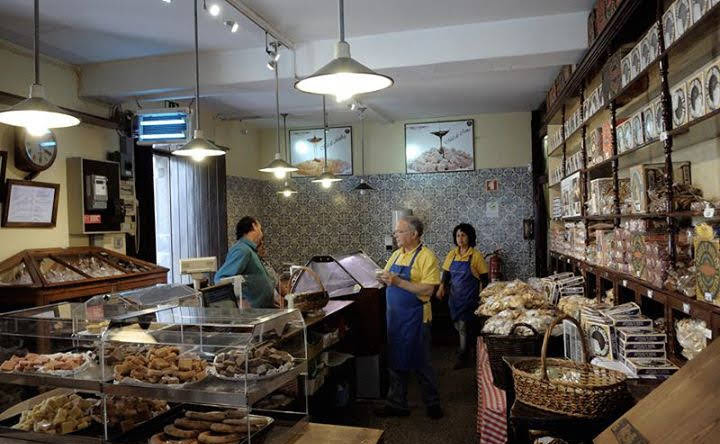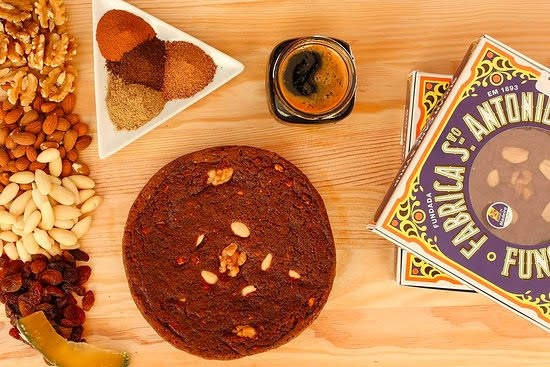 Photos By @HugoReis
Bolo de mel – or honey ball is one more of the never-ending specialties of Madeira. This sweet pastry is sold everywhere, even in supermarkets and it's very delicious. But for one of the best and more authentic tastes try it at the Fábrica de Santo António in Funchal.
23 –  Try bolo de caco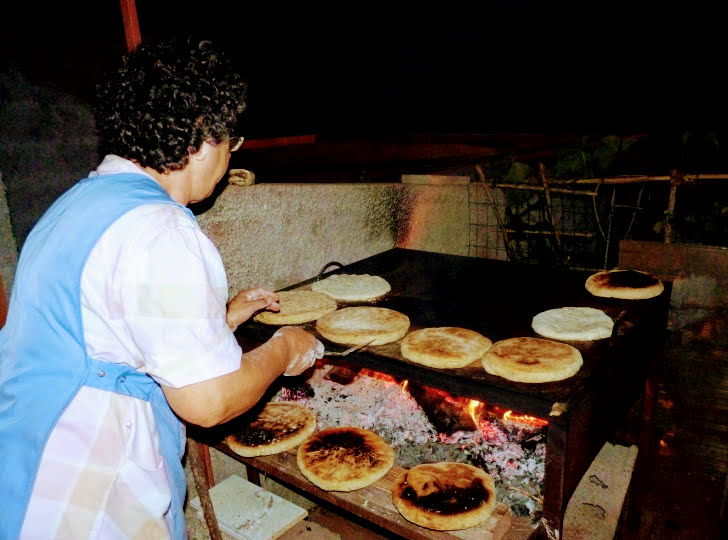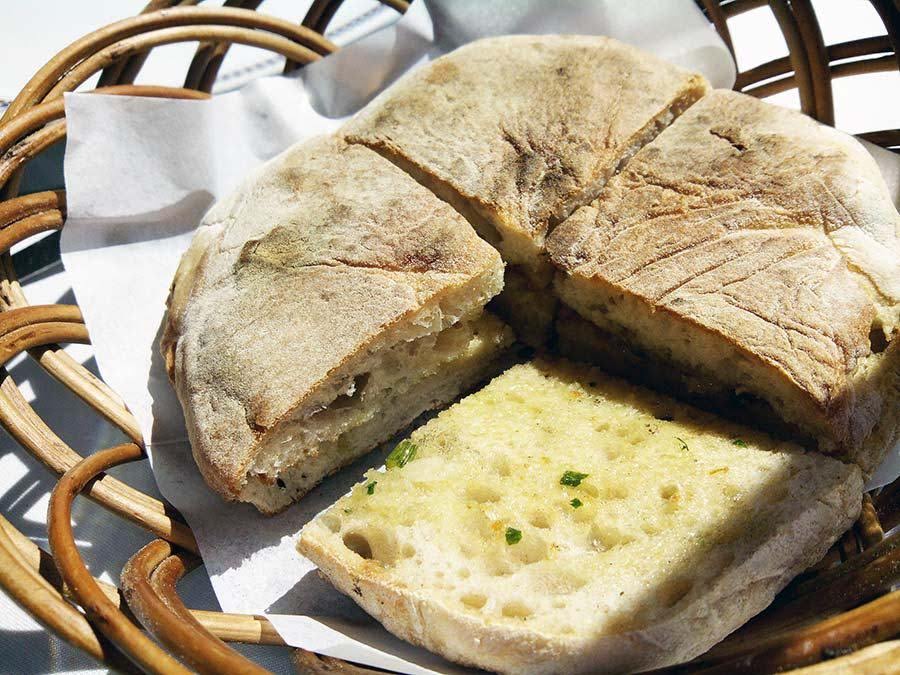 Photos By @olhares
This is traditional flatbread of Madeira that you most certainly can't miss. It's served in every restaurant in Funchal as a couvert. A very tasty variation is with garlic butter.
How it's made
You need wheat flour, yeast, water, and salt. With these ingredients only, a dough is made, which should ferment for three days. At the end of this period, cakes of about 3 cm in thickness and at least 9cm in diameter are formed. The traditional cooking is done on a basalt stone, duly heated for the purpose, until reaching a scorching temperature.
Today, it is possible to acquire cement slabs, which can replace the old stone in the baking. The cake is placed on the stone and is cooked until obtaining a thin crust, slightly burnt. It is then turned so that it is cooked on both sides. (4)
24 – Go to one of the modern restaurants that bring the local cuisine to the 21st century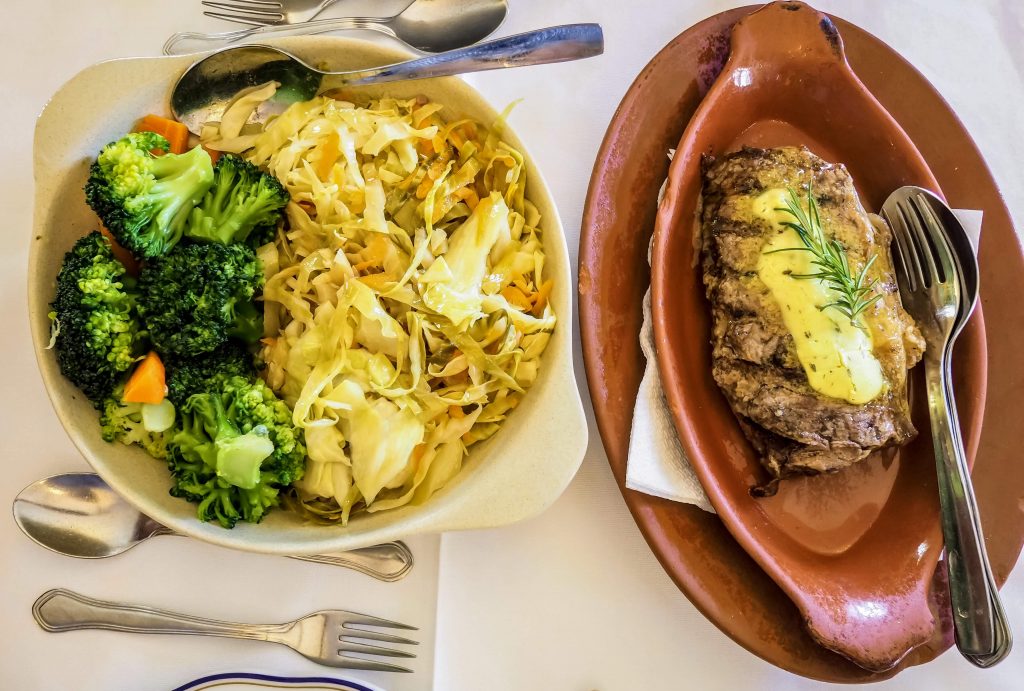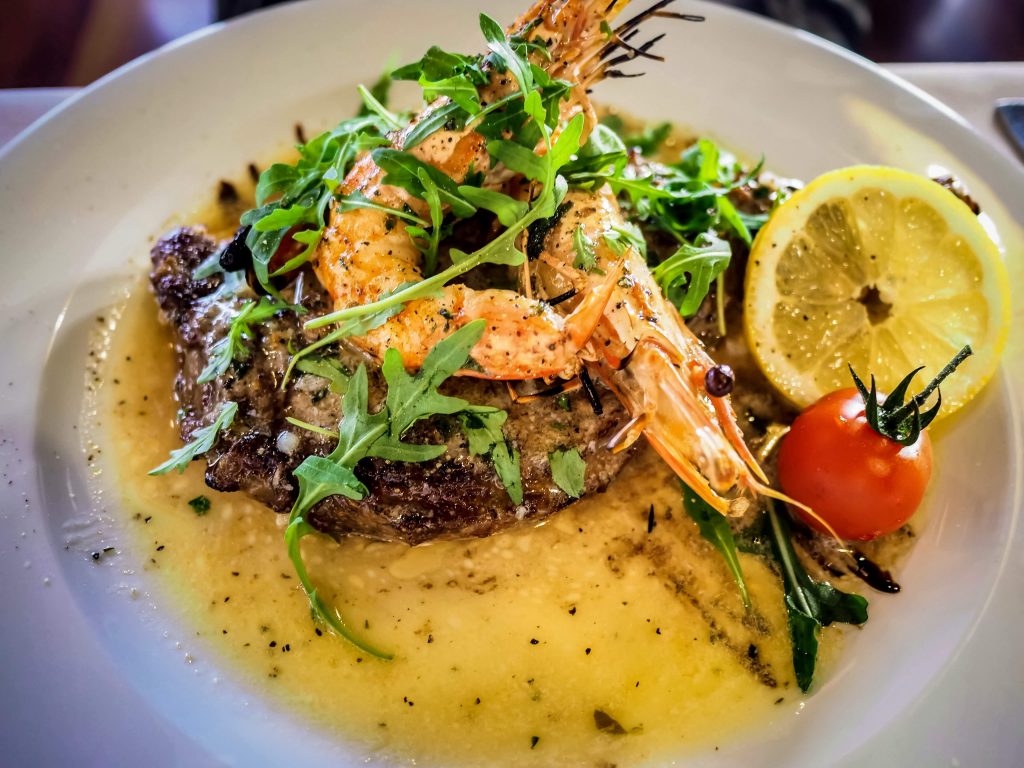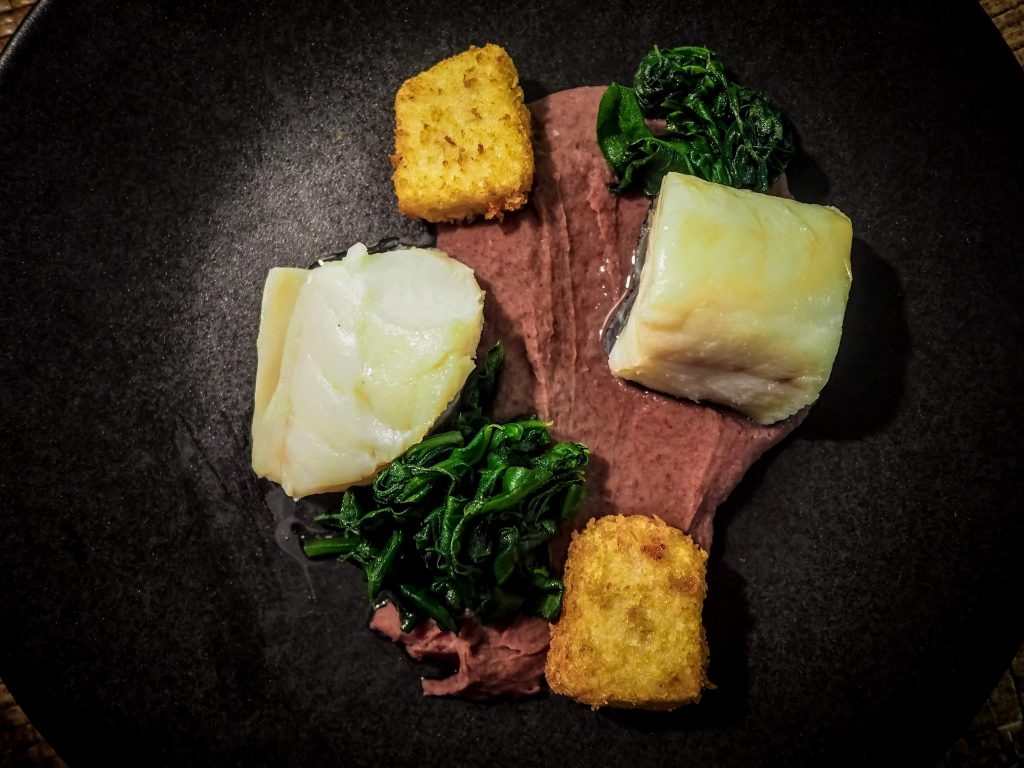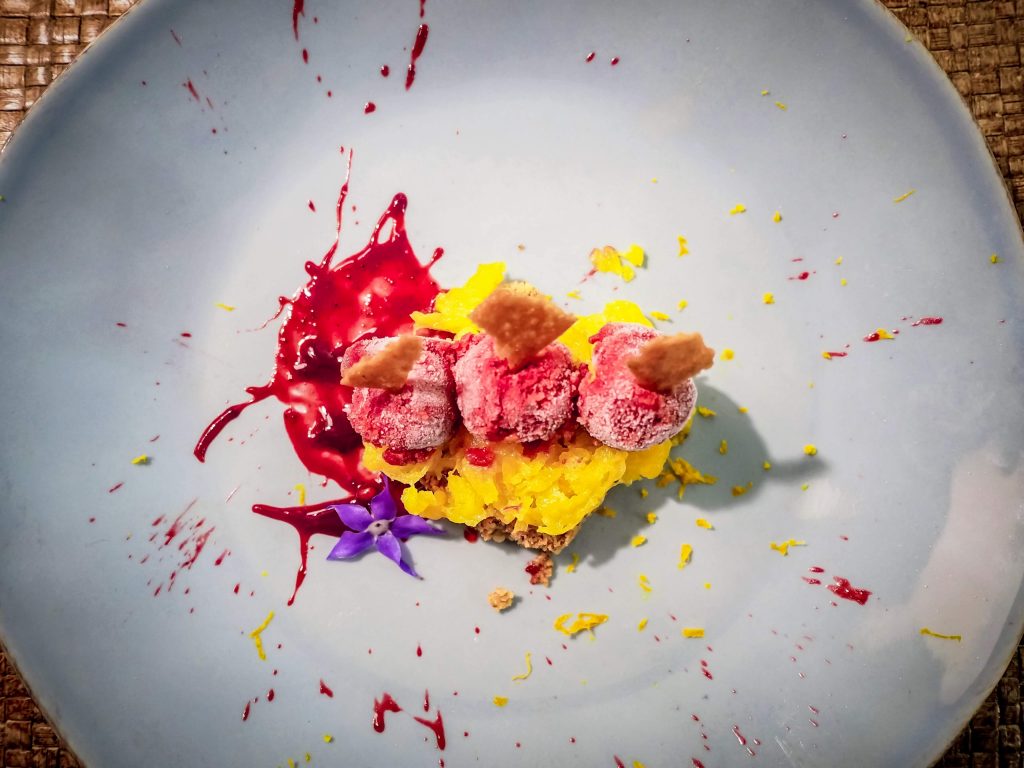 Photos By @hortensetravel
One more of the most pleasant surprises of Funchal. Of course, every traveler wants to go to the traditional "authentic" restaurants. And she should. But the new type of restaurants that serve the Portuguese food through a modern and very delicious prism are worth the visit. Prices are totally acceptable, recipes are innovative,  ingredients are extremely fresh, and the dishes are beautifully made.
25 – CR7 Museum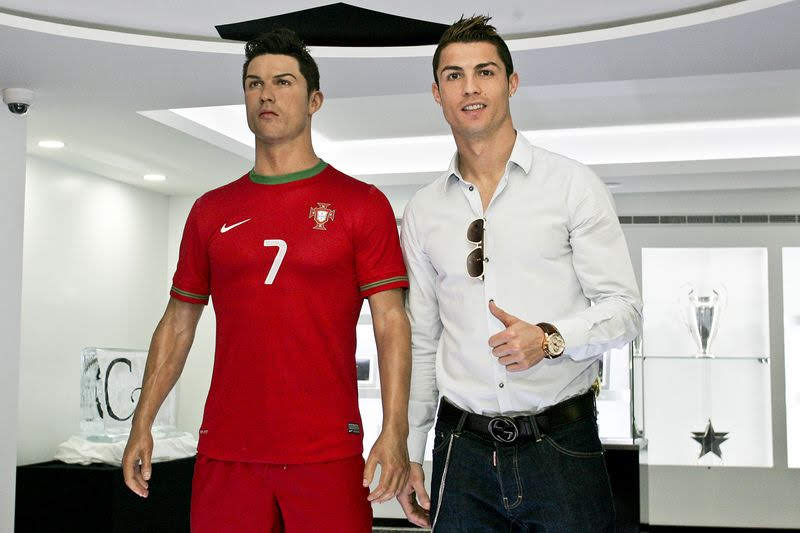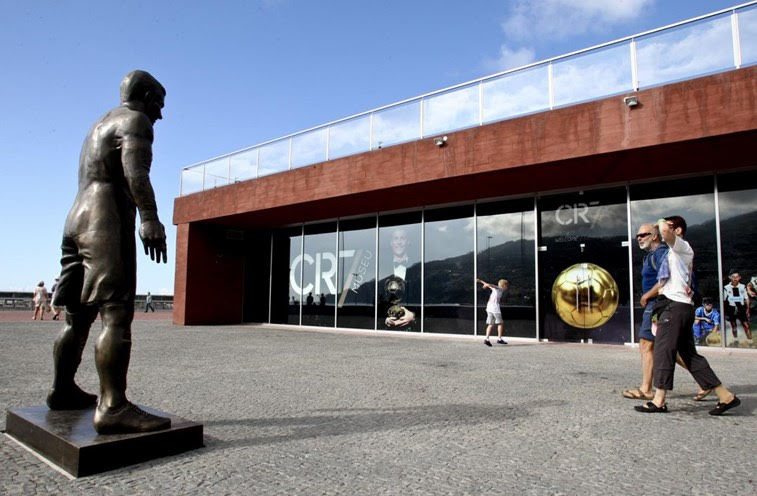 Photos by @visitmadeira
If you're a football fan or simply like Cristiano Ronaldo, why not visit his museum and get to know more about the life of this football genius.
Where to Stay in Funchal 
Belmond Reid's Palace 5* – this is the most luxurious option on the whole island. Spa, subtropical gardens, stunning sea views, refined ambiance, and top-notch food is what expects you at Belmond Reid's Palace
The Vine Hotel 5* – another luxurious option right in the heart of the city of Funchal, you simply can't beat the location. One of the coolest features is a rooftop swimming pool with amazing views to Funchal and the bay.
Pestana CR7 4* – this boutique hotel has a great location at the Marina of Funchal and centrally located at the same time so you can reach the best attractions and restaurants on foot.
These were the 25 awesome things to do in Funchal. It seems like you can spend days there without getting bored. If you need help choosing or organizing your trip to Funchal and Madeira, let me help you plan an unforgettable trip.