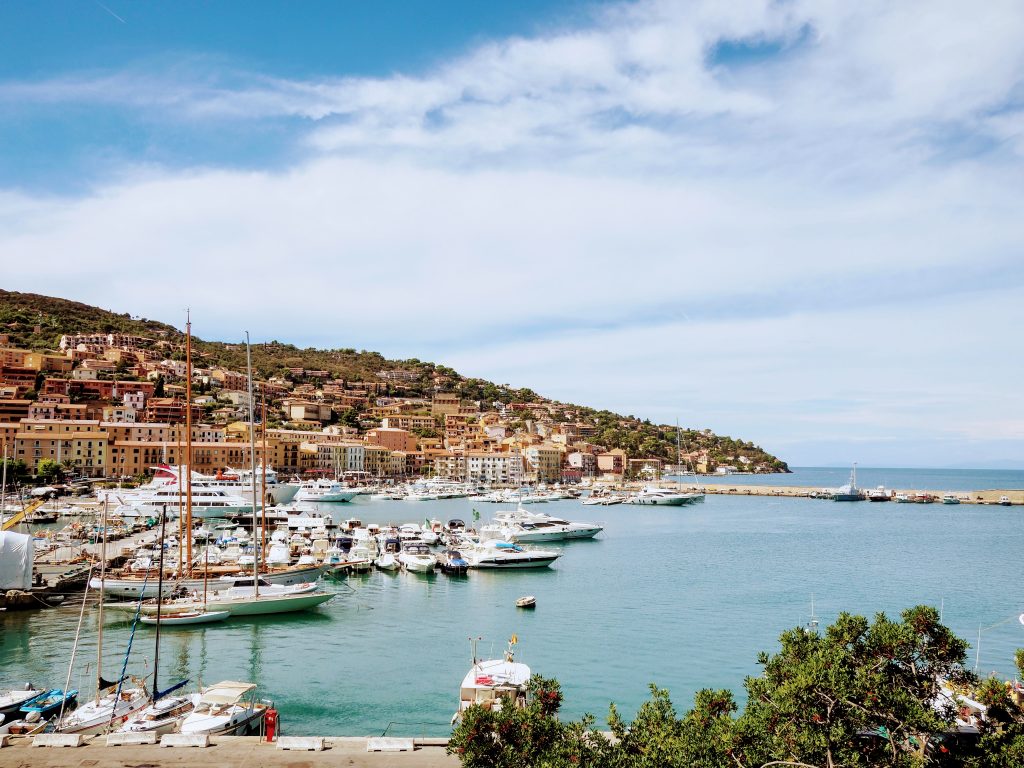 With the new year, it's time for new beginnings and new travels. I've visited many countries over the years and these 10 are the ones that made a lasting impression on me and I want to go back again and again. Read on to understand why.  Maybe you'll find your next destination.
Japan
I'm not sure if words can properly describe Japan. It's a technological wonder, yet you can see respect for traditions everywhere. It's a country where the modern way of life hasn't fully replaced the old healthy ways. And that's an amazing thing when you want to expand your cultural horizons. And if you want to try the best sushi in the world for surprisingly less than at home. Some of the areas I recommend visiting are Osaka, Kyoto, Kanazawa, Tokyo, the Northern island of Sapporo and the subtropical Island of Okinawa. Yes, Japan has it all – all four seasons at the same time. For example, if you choose to visit for 1 month from early November to Early December, you'll be able to go to the beach in Okinawa, see the autumn foliage through the main Island and ski in early December in Sapporo. Isn't that just crazy? Well, Japan is and it's one of my top destinations for 2019 because 2020 will be a very busy year due to hosting the Olympic Games.
While Japan is good at any time of the year, you might want to adjust it to your interests.
Winter is amazing if you want to ski, see Zen gardens covered with snow in Kanazawa, escape crowds in Kyoto and Tokyo, see the Sapporo ice festival (usually late January to early February).
Spring is for the Cherry blossom viewing. Although amazingly beautiful, Japan is very crowded in that season especially the main tourist hubs as Tokyo and Kyoto. You can still escape crowds if you make your research and organize your trip correctly. After the end of the Cherry blossom, Spring is all about the green and flower covered gardens and new fresh life.
Summer is for heat and festival lovers, the most festive time of the year. Because of the excellent weather conditions, you can hike the Japanese Alps or swim in the ocean. Cities get very hot though.
Fall is all about the autumn foliage, skies are mostly clear blue and temperatures are comfortable to explore cities. Kyoto gets a fair share of crowds, so plan accordingly if you want to avoid them or let me help you with that.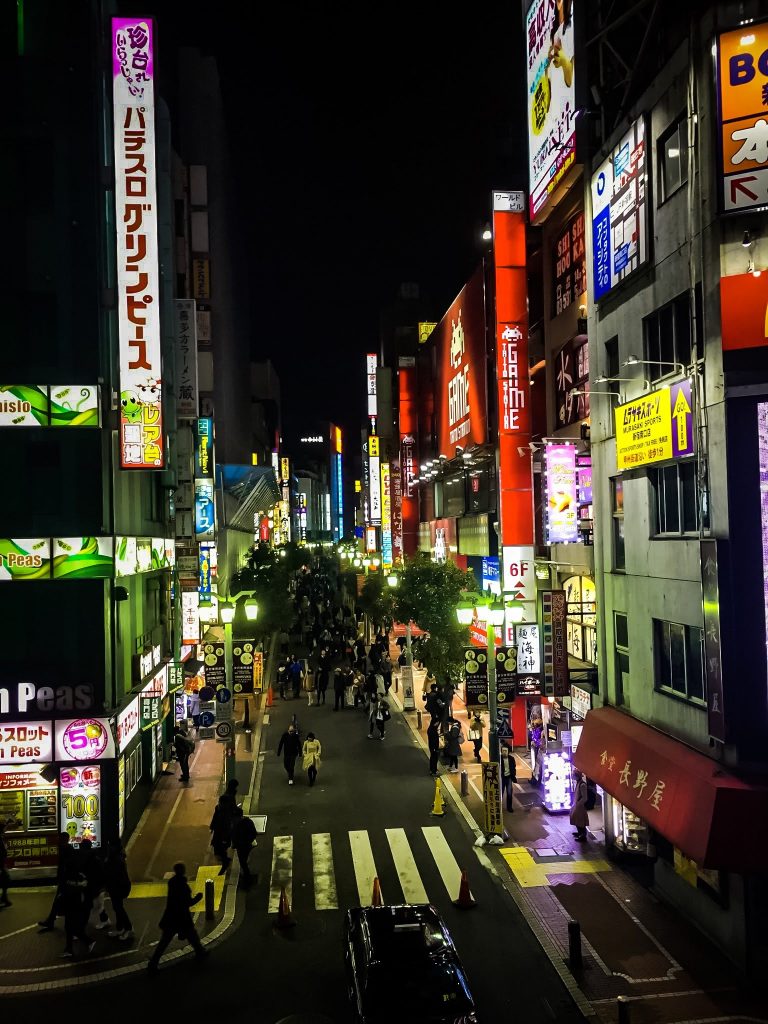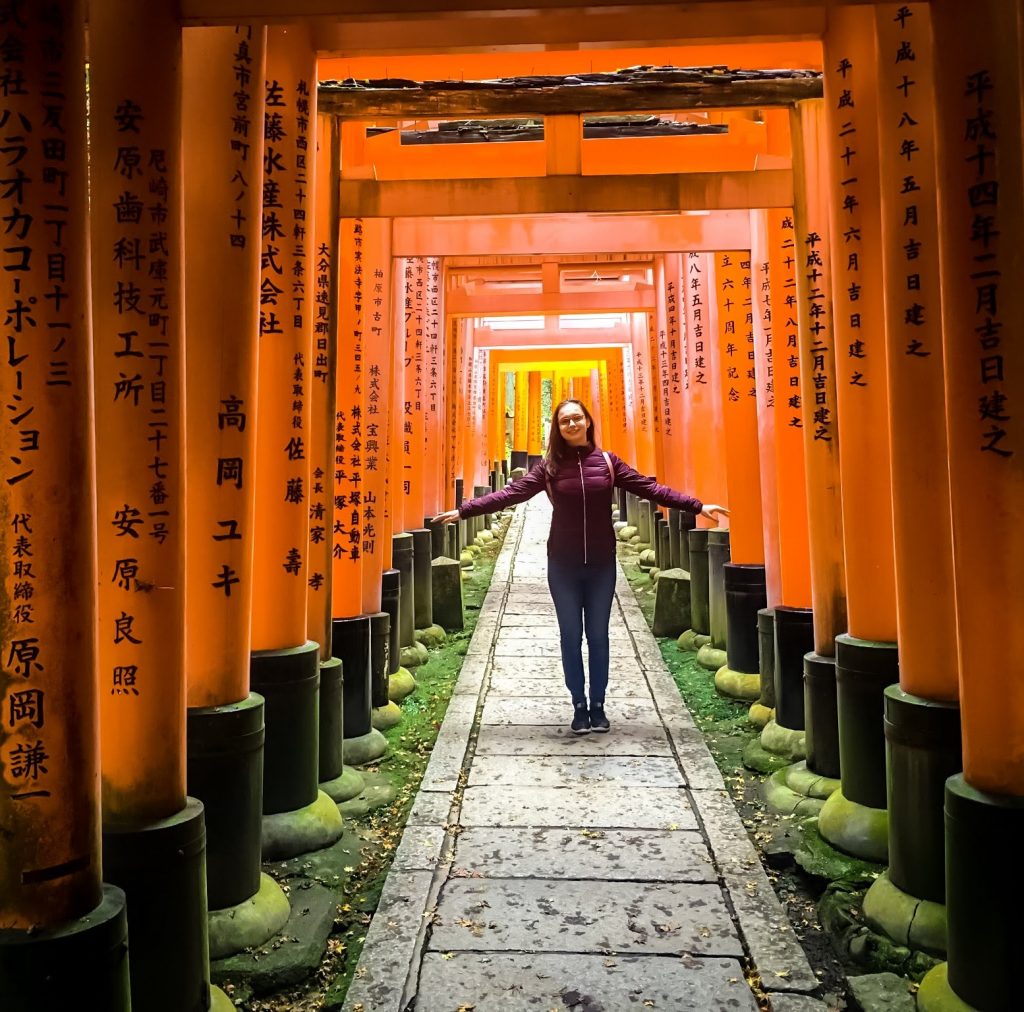 South Korea
South Korea is still somehow underrated, maybe it's their neighboring Japan overcasting a shadow? Don't make any mistake though the two countries are totally different. First of all, if you're a foodie, you must visit Korea! Tteokbokki, odeng, kimbap, and hotteok are just some of the names that need to make part of your new food vocabulary. And food is just so affordable. There are healthy and tasty menus for like 5$, and no this is not Thailand.
South Korea is also the beauty mecca. I'm lucky enough to know two South Korean girls and their beauty care is incomparable to anything I've seen. South Korea is so technologically advanced that I remember one of these girls (who were my college colleagues) showed me in 2010 a flying skateboard and she told me it's a very normal thing in South Korea. Seoul is a city where you can't get bored – Unesco World heritage sights, 5 Royal palaces, gardens, parks, karaoke bars, and great nightclubs.
One thing to note though is that South Korea is colder than Japan, so if you want to combine both let's say for the Autumn foliage season, visit South Korea first so you can still enjoy some pleasant temperatures. Another curious thing is that Google maps navigation doesn't work very well so you'll need to study in advance your destination. If you need help with that, just let me know.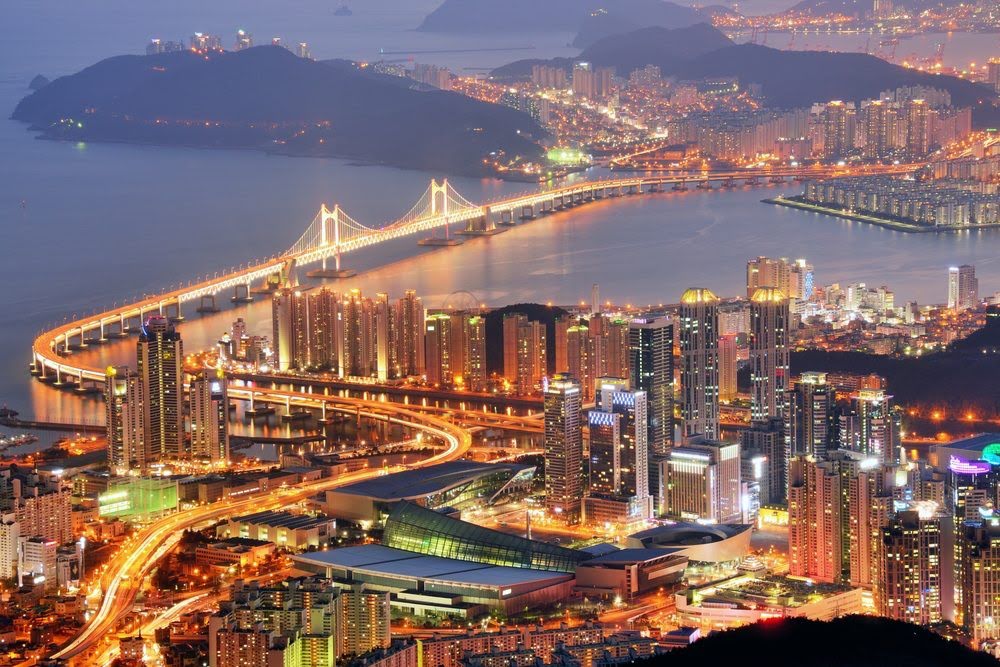 The Island of Madeira, Portugal
The Madeira Island of Portugal earns awards for the best Insular destination on the planet every single year. And there's a reason for that or many should I say. Madeira is paradise on Earth. It's a subtropical island that lies South of Portugal against the African continent. Madeira is rustic at heart – lush green vegetation, primitive Laurisilva, and moss forests, volcanic landscapes, mountains, breathtaking ocean views, Mediterranean cuisine, botanical gardens, historical heritage – Madeira has it all. If you want to experience everything that Madeira has to offer, stay at least for a week. Hiking, admiring waterfalls, road trips, jeep safaris, canyoning, boat excursions are just some of the things to do on the island. A real paradise for nature and adventure lovers. While Funchal offers the historical heritage and cool city feel.
I recommend visiting around the Flower Festival so you can enjoy one of the most beautiful parades on the planet. Also, visiting in early Spring means more rain (in the night mostly) so fuller and more mesmerizing waterfalls, if you, like me, are in love with them. But any time is good to visit Madeira. For example, Summer is the best if you fancy a swim in one of the numerous natural pools of the crystal clear ocean waters. Winter is the season if you want solitude, although you can find it in some remote areas any time of the year. And of course, visiting for NYE mean seeing some of the most beautiful firework shows on the planet. Fall is great for hiking and adventure as temperatures and humidity are lower than in Summer and crowd begin to thin out.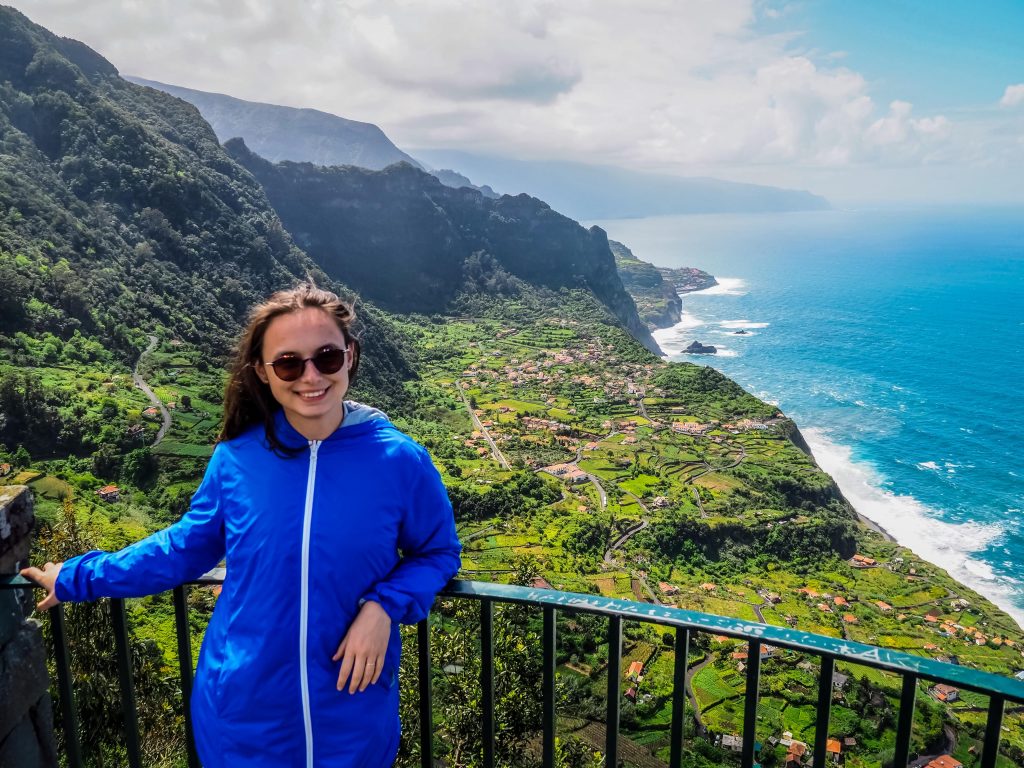 Spain
If you've been following me or read my blog, you might know that I'm very tightly specialized in traveling to Portugal. But Spain is a throwaway and during the 5 years I've been in Portugal I've made various small trips to the beautiful neighbor. One may think that the two countries are similar. Maybe in nature and coast near the borders. But the rest is significantly different. Spain and Portugal have different cultures, cuisines, temperaments, and architecture. Spain is vast so my recommended places to visit this year are Seville, Malaga, Extremadura, Barcelona, Asturias and the island of Tenerife.
Seville is in the heart of Andalucia and is famous for its Flamenco dances. What a beautiful way to get to know the culture of a city. Apart from its fascinating architecture that mixes Spanish, Andalucian and African styles, it's also a gateway to other beautiful Andalusian cities such as Cordoba, Granada, Cadiz, and Malaga. So you'll never run out of things to do in Seville and around.
Barcelona is a classic, a must visit when in Spain. The challenge in 2019 would be to find a way to explore the city by avoiding crowds as much as possible. Contact me to help you with this quest.
Extremadura is on the border with Portugal. Both regions of the countries are somehow of the beaten path and unknown but dotted with charming small towns, medieval villages and unique local cuisine.
Asturias is a mountainous region in the North of Spain and is paradise for hikers and nature lovers that want to get to know a different and out of the stereotype Spain.
Tenerife is one of the most beautiful Spanish islands and is home to Teide mountain 3,718-metre high – the highest of the country. Tenerife is so diverse that in one vacation only you can dip in the warm ocean waters, ride a camel in the desert, hike lonely valleys, visit remote villages and pyramids, go to movie locations, whale watching, kayaking, jeep safari, the list goes on and on.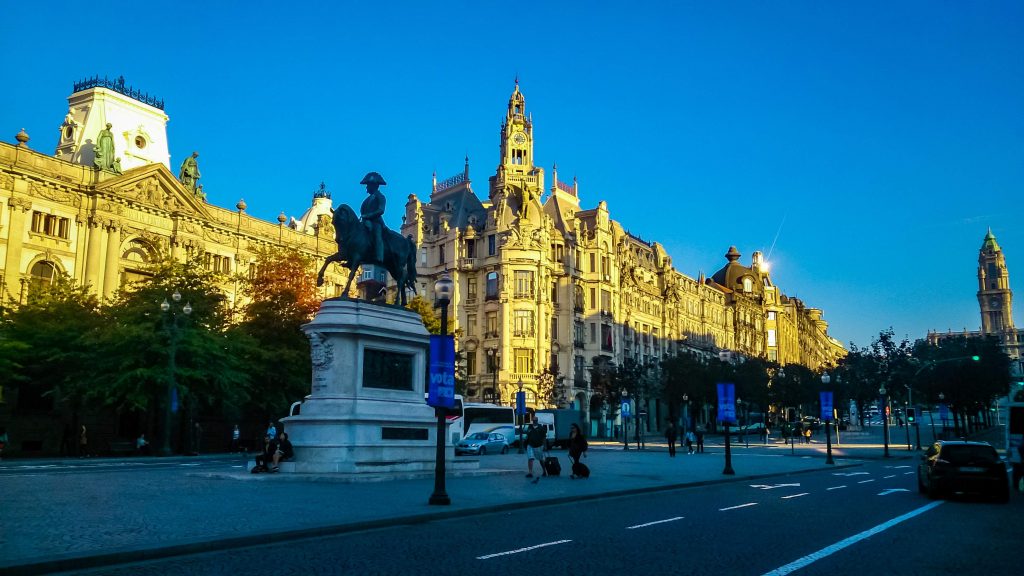 Italy
Oh, Italia, how beautiful you are. Rome, Venice, Florence, Pisa, Amalfi, Cinque Terre – these are classic and definitely worth visiting places in Italy. Like for Spain, you'll need careful planning in order to get the best of them with the least of crowds.
But how about this year trying something new or mixing these with some of the least discovered locations of Italy.
My suggestion would be Maremma in Tuscany – if you want to avoid the crowds. It's so diverse that just in one hour drive from one point to another you'll discover coastal towns that are great alternatives to Amalfi and Cinque Terre. It's dotted with amazing medieval villages that are less crowded versions of Sam Gimignano. And Maremma is only 1-2 hours away from Pisa, Florence, and Sienna.
Then you have the point of the boot with the whitewashed Lecce, the stunning Matera, and the cute Alberobello, offering a completely different side of Italy.
Going back North, let's not forget the Dolomite mountains which I call the Patagonia of Europe. An impressive mountain range with currently 2,968 hikes (1). In total 2,640 hiking trails, 208 long-distance hiking trails, 30 pilgrim trails, and 90 others are waiting to be explored. I know it's hard to pick one, so why not let me help you?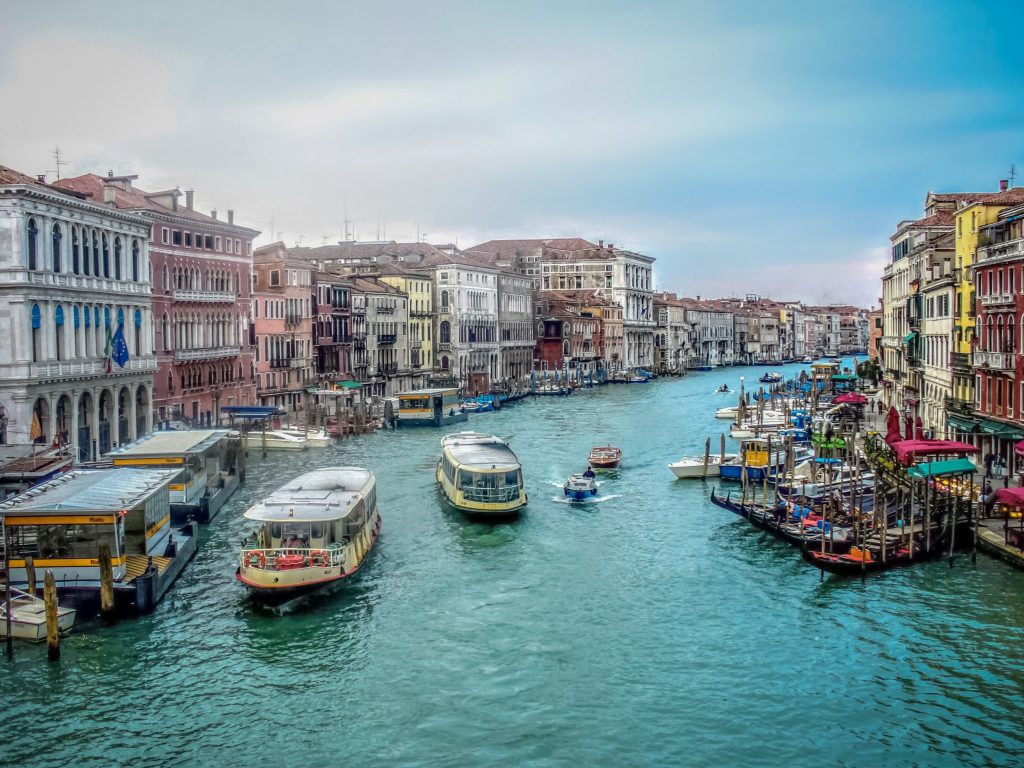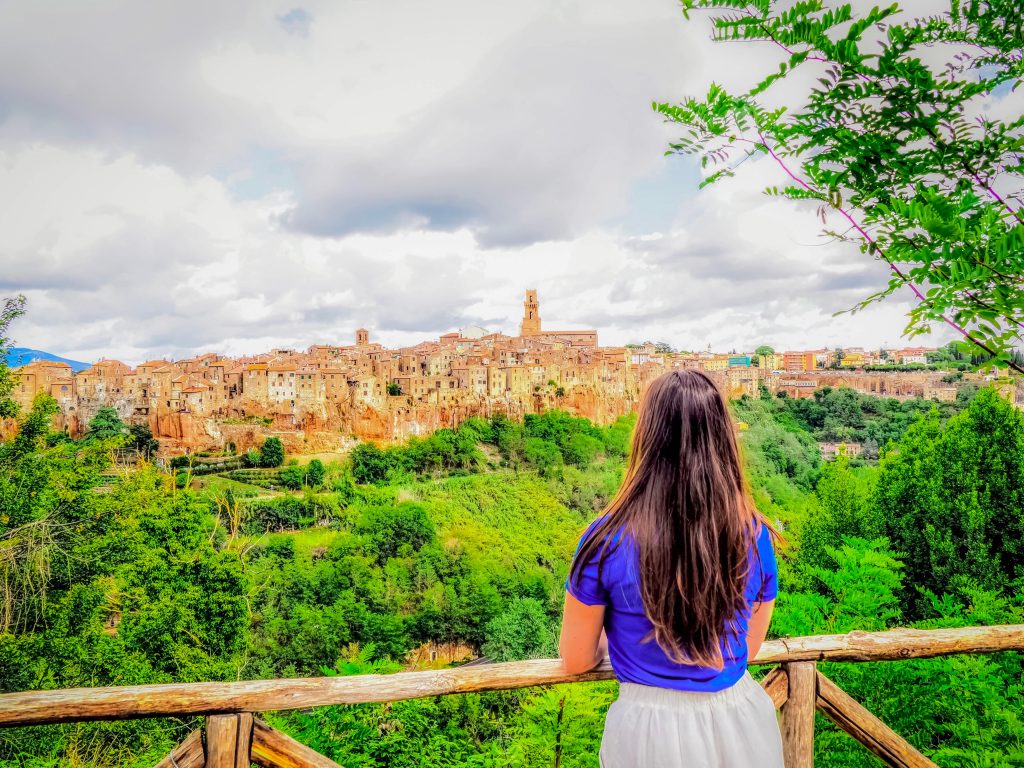 Switzerland
Switzerland is one of the most beautiful, calm and serene countries in Europe and if not in the world. While the Swiss people are somehow cold, cordial and shy, they mean well. It's an extremely safe country with mostly very well organized public transport. The trains are very comfortable, fast and clean. However, if you don't feel like coordinating schedules and activities, why not let me help you?
I've lived in Switzerland for two years and I traveled all over it. A must visit place for me is Lucerne. This beautiful town is situated on a lake and is so cute and pretty that you'll want to stay there (like me). Visit definitely the Jungfrau region which offers thousands of hikes for the nature lovers. But there are also so many charming small towns and villages to explore. Riding boats on crystal clear lakes is one of the best ways to enjoy a beautiful panorama.
Another hiking region I recommend is the Matterhorn, this is a must see! Choose one of the numerous hikes and enjoy a full day watching the mighty peak.
Lausanne and Geneva are beautiful cities in the French part of Switzerland, which I recommend if you get tired of cows and meadows.
The Italian part is just so different from anywhere else in the country. It's more relaxed, you can feel the Mediterranean warmth here, both literally and figuratively. You can't really go wrong with any part of gorgeous Switzerland. But if you need help crafting the perfect trip for you, let me know.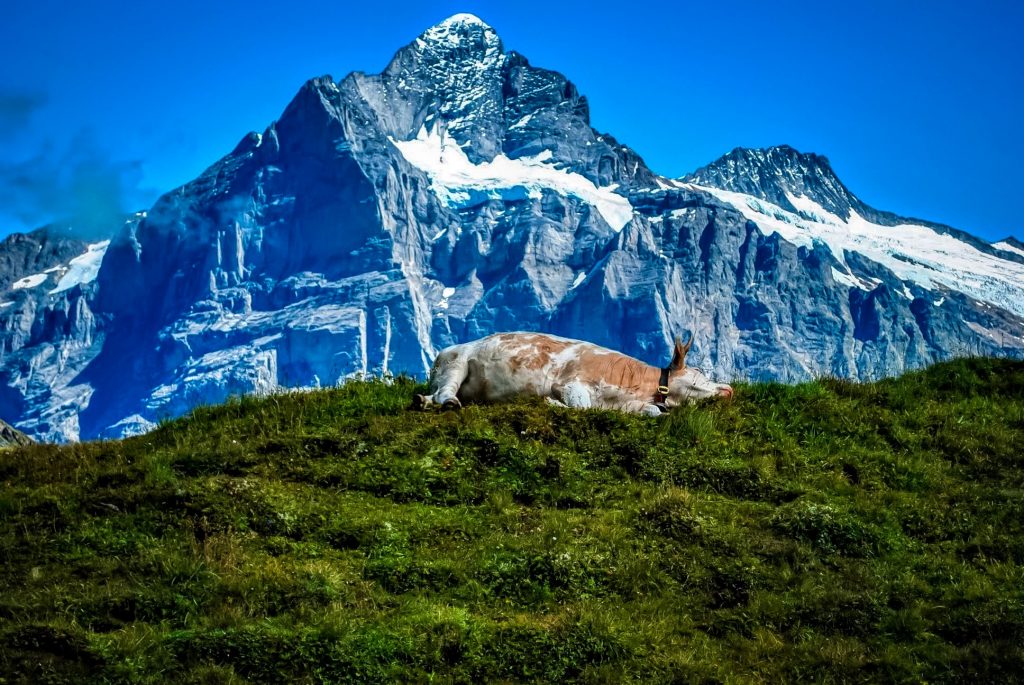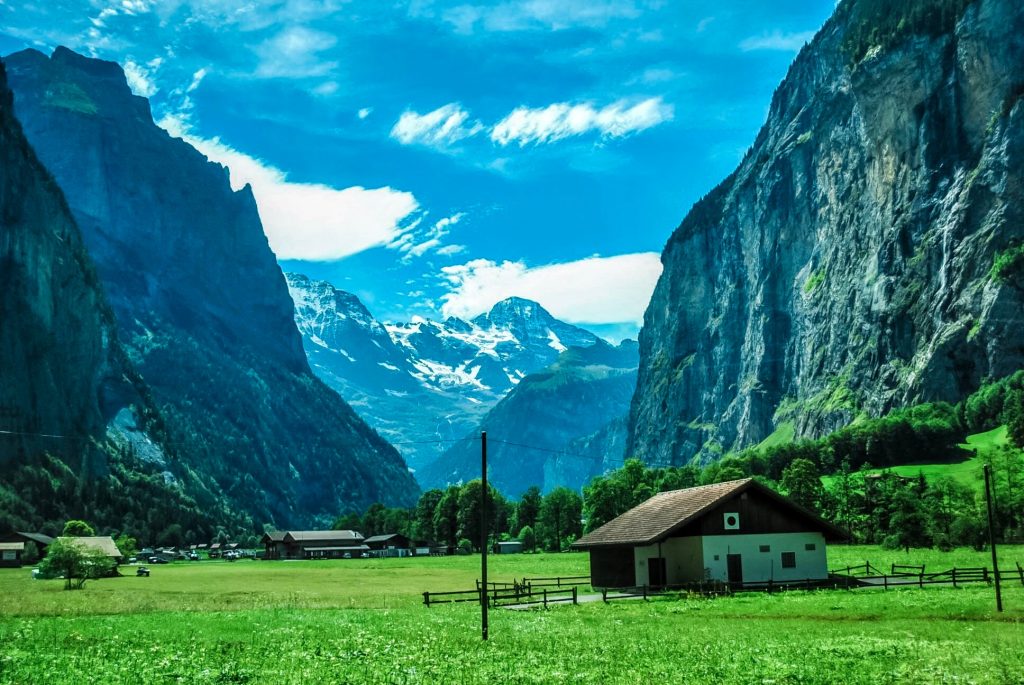 Croatia
I must say Croatia is not only Dubrovnik. It has 1244 islands and islets, 48 of which are uninhabited. So you can go as much off the beaten path as you want. But don't forget the extensive historic heritage that you can find in the coastal cities like Korcula, Zadar, Pula, Spilt, Togir and of course the capital city of Zagreb. For nature lovers, there're the Plitvice lakes which tend to get crowded and the Krk national park which is a great alternative.
Back to the islands 1244 now. One of the most luxurious ways to discover beautiful and off-track islands is by hiring a boat and having your own skipper. And if you're not a fan of sleeping in small spaces, the boat will only be your way of transportation to the Croatian paradise islands with crystal clear deep blue waters. Need help organizing such a trip? Let me know so I can help.   
Montenegro
Montenegro was a hidden gem several years ago, not anymore. But its majestic fjords bathing into the Mediterranean are a very strong reason to visit. Others are: Strolling the medieval towns of Kotor and Budva. Going to Copacabana fine black sand beach near Ulcinj. Exploring the Boka bay. Rafting river Tara. Hiking the Durmitor national park. Canyoning the Nevidio canyon. So much to do in such a small country for all travel tastes. Let me know what's yours so I can help you craft the best Montenegro itinerary.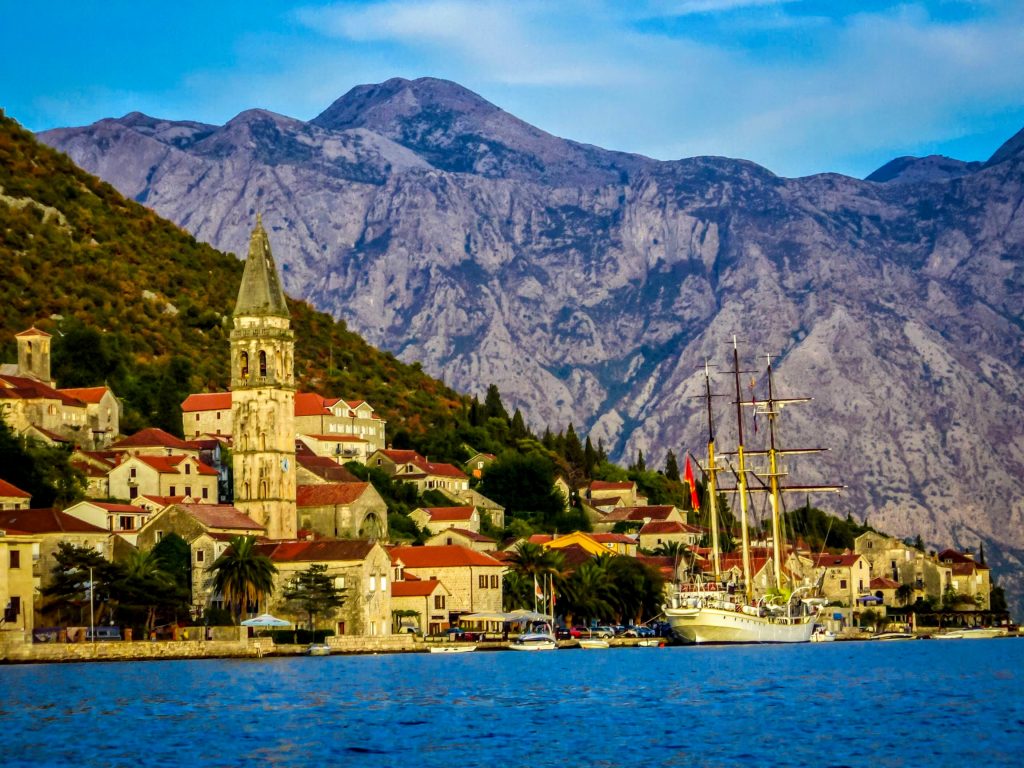 Bulgaria
Bulgaria is my birth country. The country I first explored as a little girl. The place I come back to every year at least twice to visit family, travel around the cities and small towns, ski, and hike.
Bulgaria is a place of contrasts, I won't hide it. It's not a paradise on Earth and when you travel you need to be cautious of the roads and their conditions.
I do recommend hiring a driver during your stay. It'll make it much more comfortable and having a tour guide will help you discover so much of the ancient history of Bulgaria.
On the Bulgarian territory, it's supposed to be the oldest city of Europe – Plovdiv. And it's beautiful and romantic. Just stroll through the streets or visit one of the numerous art galleries and museums. I used to visit it almost every year when I was younger during my dance competitions and never got bored.
Then there's Sofia, the capital city of Bulgaria. It's a very nice city and the in the last few years it has developed so much that every time I go I discover something new and surprising. What I mostly love about Sofia is visiting at the end of August and eating out in a restaurant with a patio, enjoying the warmth of the last Summer days.
If you love nature and mountains without crowds, Bulgaria has so much to offer -from the more popular Seven Rila lakes and Moussla peak hikes to the lesser known ones in Northwest Stara Planina (Old Mountain). For the latter, I recommend having a knowledgeable guide, because there are paths only know to the locals. If you're into culture, the beautiful old capital city of Veliko Tarnovo should be on your list, the coastal town of Nessebar is a gem outside the main tourist season. Anything you need about Bulgaria, just let me know and I'll help you plan an amazing trip.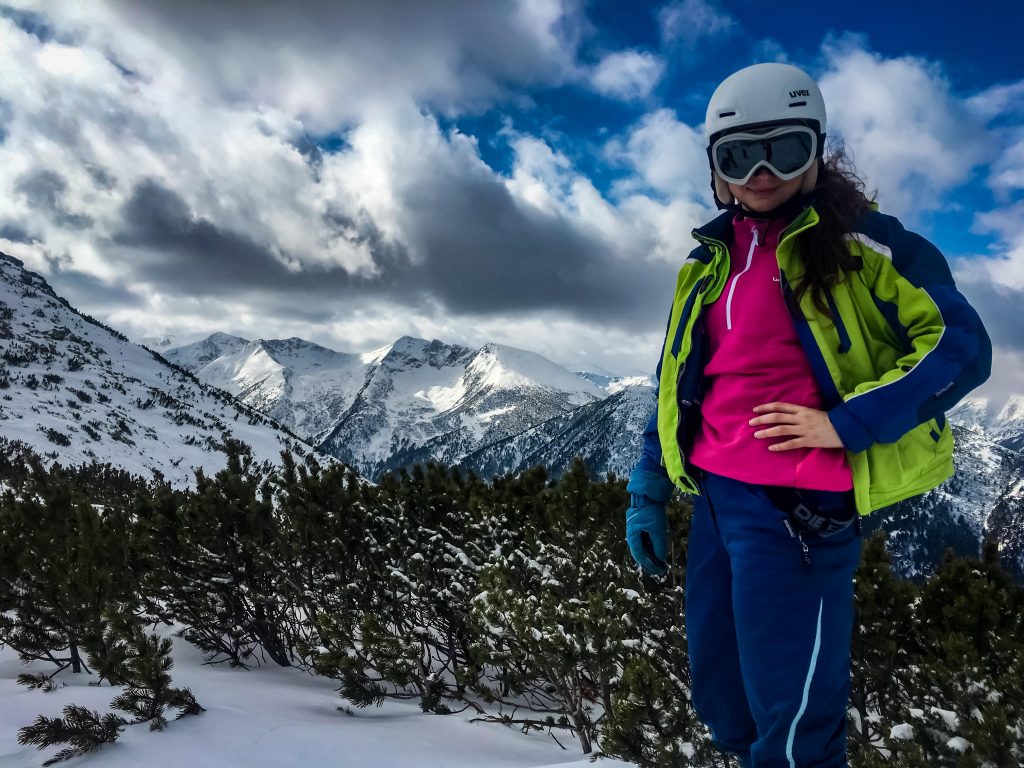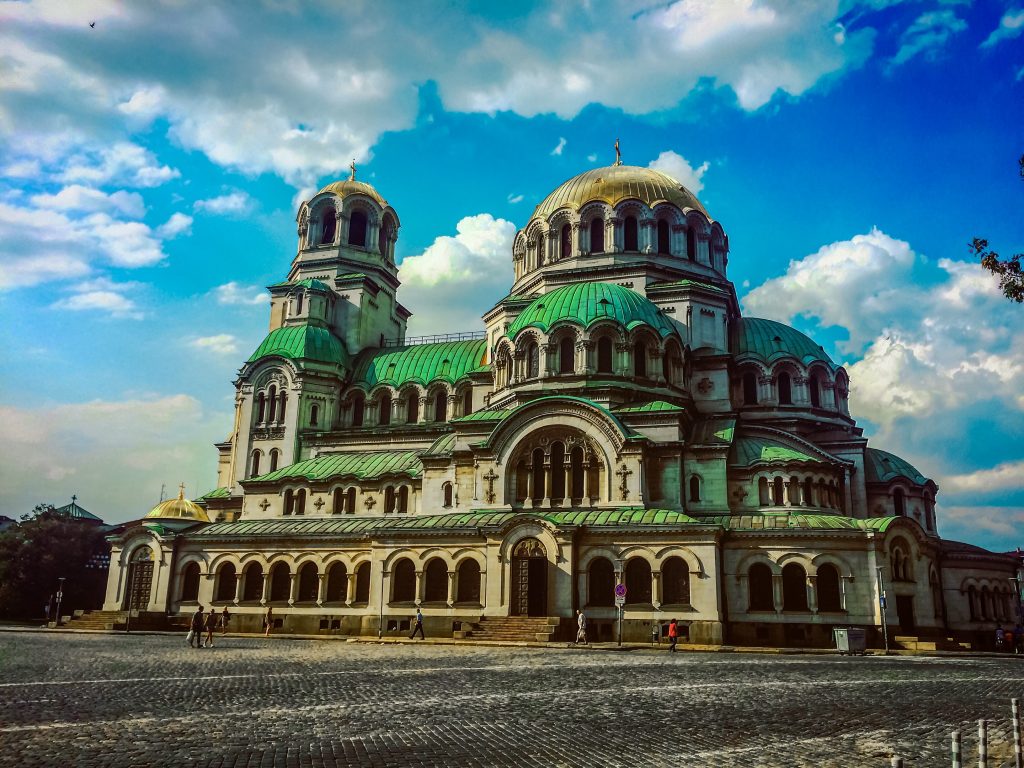 Thailand
Thailand is the land of smiles, stunning beaches, and super tasty food.
Your first stop should be the capital city Bangkok, it's a great place to visit if you want to get to know the culture of the country. It can get very intense, noisy, confusing and kind of crazy. But not like in Japan where you'll find order and cleanliness even on the weirdest streets. Bangkok is chaotic, kind of dirty and very very hot. The best times to explore are early morning or in the evening and night. Having a guide is essential if you want to get to know more about the culture of the Thai and find secluded places to rest in between activities. Let me help you with that.
But if you're looking for paradise, tranquility, and nature, Thailand can easily offer that, too. Just far far away from Bangkok. For this year my recommendation would be the Koh Chang archipelago at the Trat province. It's dotted with islands, some of them with private resorts. The 3 most popular ones are Koh Chang, Koh Kood, and Ko Mak. Koh Chang, being the biggest, offers a mix of beach, seclusion, and entertainment. It's a very beautiful and mountainous island.
Koh Kood is the second biggest island and it looks like a lonely paradise. If you want to unwind, forget it all in a beautiful serene setting, Koh Kood is the place. Ko Mak is the smallest of the islands, it's very flat but offers beautiful white sand beaches and tranquility. Activities on the islands include discovering hidden waterfalls, hiking, and exploring on a scooter. Scuba diving, snorkeling and island hopping are some of the most popular day trips in the crystal clear waters of the Koh Chang archipelago. If you need advice on picking the right accommodations, transfers, and activities, let me know and I'll help you.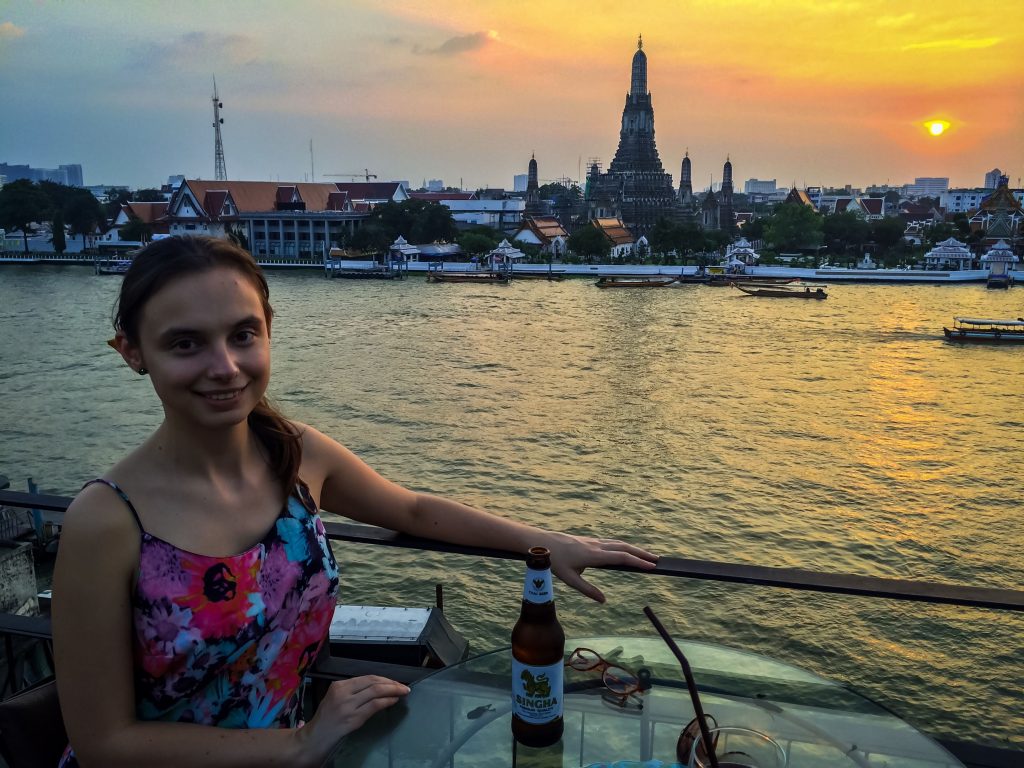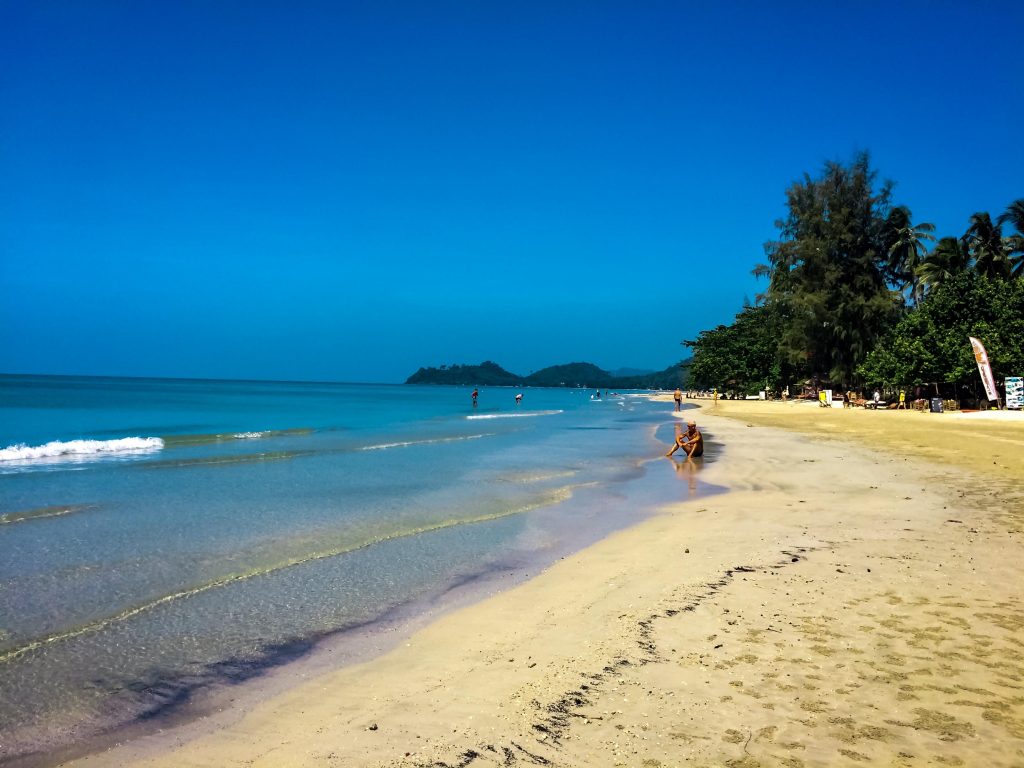 These were my top 10 countries to visit in 2019. Do you have any of them on your list?