WOULD YOU RATHER plan your own trip, losing your sanity over endless choices of accommodation, things to do, restaurants to try and the right transport to take? OR would you like to hand it over to a professional and sit back to enjoy a journey of a lifetime?

Have your trip to Portugal perfectly planned. 
Without the Hustle and Overwhelm.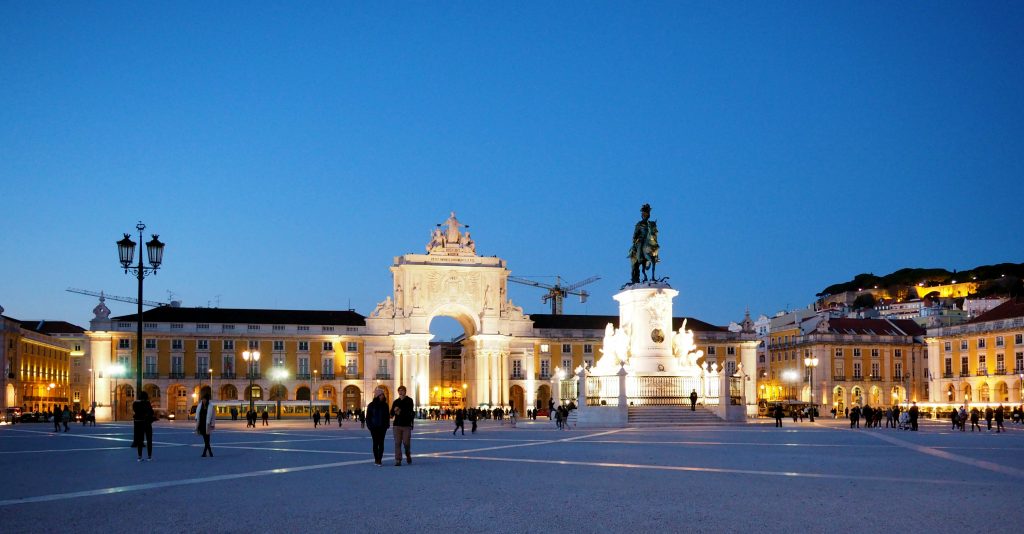 Hi, I'm Alexandra and I'm here to help you plan the most amazing trip to Portugal ever.
And the center of it is – YOU – your vision of the perfect escape, your expectations, your budget.
At Hortense Travel it's all about how enriching the experience is. Whether we talk about 5* hotel or charming guesthouses and airbnbs, dinner at a michelin star restaurant or at the Tasca do Ti Zé (the tavern of uncle Zé), having a private guide or exploring on your own. I create memorable itineraries, tailored tо you so you can experience Portugal your way.
You'll have the chance to work with a personal travel designer that will fully acknowledge your personality, preferences and budget when planning. I work with a handful of carefully picked partners, but I'm flexible enough to find what's best for you. I have lived and traveled Portugal since 2013 and I'm proud to know the country and what it has to offer for an authentic journey and how to escape tourist traps.
Imagine for a moment a perfectly planned itinerary, where you just wake up, look at it and follow the clearly mapped out activities for the day. No need to worry about what you're going to do, how you're going to do it and check google 5 times just to make sure this is the right thing to do.
And remember that feeling when you came back from your trip and you saw on your friend's feed that amazing place in the city you'd just visited, but you actually missed it? Yup, happened to me, too. But if you choose to plan your journey with me, you'll never miss out on something awesome.
OK, so you might be asking yourself if there is so much information out there why bother working with me? I have a question for you first – what brought you here?
Are you here because You
Are finding all this "helpful information" out there actually overwhelming
Can't make up your mind and the trip is approaching
Are not sure if the restaurant some blogger wrote about is really worth it or they got a free meal for recommending it
Don't know if you can trust that internet reviews of a tour company
Haven't started planning yet and you want it all done for you
Don't even know where to start
Don't have anyone to rely on during your trip for help, I mean the booking engines are just machines, not real people
Have dug too much into the rabbit hole of TripAdvisor, just to get more confused
Have even started to plan an itinerary, but you need some finishing touches to make it perfect
If any of these are true for you, then you're in a serious need to TALK TO someone about it. A travel adviser should do the trick. Me, hooray.
Let me DESIGN THE PERFECT ITINERARY FOR YOUR TRIP TO PORTUGAL
HERE'S WHAT I'LL DO FOR YOU
STEP 1. Have you fill in a short questionnaire to determine the type of traveler you and your partner/s are so that you can make the most of your trip to Portugal. Then I'll send you various itinerary outlines and you'll give me your feedback on them per email. They will be the base of our consultation.
STEP 2. Have a 1-hour consultation with me on skype/ facebook live or other voice/ video service of your choice. E-mail only is fine, too. We'll begin working on your finale itinerary together. We'll discuss what to do, see, visit, transportation, tours and accommodation, based on your budget, time frame and personal preferences, so that you never wonder what to do next or if you're missing out on something great.
STEP 3. In an agreed time frame,  you'll receive the day-by-day itinerary with customized google maps, if applicable instructions how to 

book the accommodation, transport and activities; restaurant addresses, and other relevant details.

WHAT'S LEFT FOR YOU: Your next step will be to book all the accommodation, transports, tours that we discussed before and if you encounter any problem on the way, I'll be there for you.
OR YOU WANT THE FULL CONCIERGE SERVICE: You're busy either with kids, husband, wedding, work, dancing, life, and no time to make all the bookings? Let me know.
A little bit of inspiration
Convinced? Contact me now to plan your for you an unforgettable trip to Portugal.
Prices from
10$/ Travel Day without accommodation research
15$/ Travel Day with accommodation research
20$/ full concierge service
TESTIMONIALS 
A TRULY LOCAL LISBON EXPERIENCE This was one of our best Airbnb experiences so far … Alexandra, Alexandra and Alexandra again! She is truly a fantastic host. … Our host was always quick in her communication, constantly eager to provide with the best stay possible in Lisbon. One could tell she loves the city and strives to help her guests enjoy it. So whether you are into the main landmarks, restaurants, bars, culture, art or other activities, Alexandra will have a recommendation for you.

Nikkita, France, February 2017

Alexandra was really helpful when it came to choosing which places to eat and which places to visit. She also helped us with more practical questions, for example how the public transport worked.

Isabel, Belgium, November 2016

She is an incredible host with tons of knowledge about the city and more than willing to help with your exploration plans! Great communication and provided us with everything we needed and more during our stay in Lisbon!

Samantha, Florida, United States, June 2016
Convinced? Contact me now to schedule an appointment. Let's plan Your trip together!
For me to provide a top-notch service, I can only accept 1 client per day, up to 4 clients per week, so hurry up. But don't worry if you live on the other end of the world, I'm flexible enough to accommodate your request in a convenient time for you.
Prices from
10$/ Travel Day without accommodation research
15$/ Travel Day with accommodation research
20$/ full concierge service
Not Sure Yet if this Service is for You, here come the FAQ-s
I want to combine my trip to Portugal with other European countries, can you help me?
Of course. I've lived 2 years in Switzerland, 6 months in Paris and 3 months in Berlin. I've visited Spain, Italy, Croatia, Montenegro, Austria, Amsterdam, and others, and I'm Bulgarian. This translates to you that I can help you with all these places including what to visit, how much time to spend at each place and what's the best transportation between them.
You say earlier that you can book for me everything, right? How does your CONCIERGE SERVICE work exactly?
I do all the reservations that don't require your credit card number to confirm.
Here's an example:
If you want to book an AirBnb they need a credit card to confirm the booking. In that case you'll have to book directly, because I don't have access to your credit card. Also if you were to pay to me and then I to AirBnb, there's always a surcharge of 3% for the credit card fees.
But imagine that on the same day you want to do a boat tour and a reservation in a restaurant. That's what I can do for you. Some tours may require deposit, others don't. But these deposits are normally done through me. I have a network of trusted partners around Portugal
How much time advance notice do you need to help me plan my trip?
At least 2 weeks before departure to guarantee smooth service.
These are only guidelines, please contact me prior to booking if you have last minute request to see if I can accommodate you.
What budgets do you normally work with?
I work with all types of budgets. But bare in mind that there are some minimums I can accept.
Some examples of the prices for 2 persons travelling together:
Low season in the main cities in Portugal is cheaper – nights in amazing hotels, guest houses and Airbnb apartments begin for as little as 50€, and for a bit more you can also book with breakfast. While in high season they can exceed 100€/ night person.
Algarve – for a hotel near the beach where you can indulge yourself, prices easily reach 150-200€/ night. The further away you are from the beach, like for example in Turismo Rural (rural guesthouses), the prices might get cheaper, and the service more intimate.
Douro Wine Country – from 80€ for a rural house to 400€/night for accommodation overlooking the river. Ok, the last one is from the Douro Six Senses. But expect 80-150€ in high season, in low season prices are a bit cheaper, but nothing substantial.
In Alentejo, Geres, other rural regions – count with at least 80€/ night, with a few exceptions.
Madeira – depending on the locations prices from better accommodations start from 65€ year round if booked early enough
Azores islands from 75€/ night if booked early enough
Car Rental – for a smaller car from 30€/ day incl. basic insurance
Public transport is cheap – single city tickets are 1.40 – 1.80€
Taxi/ Uber about 1€/ km
Train/Bus between cities from 20€/ person
Restaurants – simple delicious traditional places 15-25€/ person
Mid-range with fusion plates- 25-50€/person
High- mid range – 50-100€/ person
Michelin star/ famous chef  – from 100€/ person
Excursions – private tours begin from about 45€, group tours tend to be cheaper
Private guide for the whole stay- upon request
Souvenirs – from 10€
So for a city break of 3 nights in low season count with at least 150€ for accommodation +  150€ -200€ dinners + 100€ lunches and other food + 50€ Souvenirs + 100€ Others (include airport transfer/ tours/ unexpected expenses) = about 600€ for 2 persons
Depending on the activities you prefer, maybe you're not a foodie, but the active type, no problem, just tell me about it.
For the high season add some more 150-200€ for accommodation.
For a longer vacation, count from 100€/ day/ person incl. accommodation, food, activities, transportation.
It all depends on your preferences, I work only according to them. These prices are guidelines to follow, not obligations and in some cases can be less or more than that.
If I' have relatively low budget and try to save as much as possible, why should I hire you?
In Portugal we have a saying – "O barato sai caro" – The cheap comes out expensive.
To organize a trip to Portugal with the level of organization and detail provided by Hortense Travel, plan on spending about at least 5 hours per travel day, if you are going to do it on your own. A 10-day trip would take about 50 hours for an average person to plan including internet and guidebook research, booking time, and double-checking everything. With me, you'll spend on 1-2 hours on Skype. For a 10-day trip, that's about 48 hours of time saved. Time is our most precious resource, I'm giving you a shortcut to Portugal, so you can use it in your favour.
Also when a trip is well-organized ahead of time, you won't waste time getting lost; getting stuck in traffic on the way to to the airport; fixing errors due to the language barrier during the booking process. You'll experience much less hustle, nerves outbreak (unfortunately, it happens, we're programmed to do so when we are in unfamiliar environments) and you'll enjoy more.
Why use your services and not book on my own or use traditional travel agent?
Normal travel agents services are commission based and therefore they are biased to recommend the place that give them more commission. This is not the case with me, I only give you what's best for you.
As you saw from the previous question the percentage of my rates hardly exceeds 5% of the whole budget and you'll have a piece of mind. After all, it's your dream vacation, isn't it worth the best you can get?
How do I pay for your services?
You can pay the consulting fee in advance using Pay Pal or Credit Card.
Are your rates refundable?
I will do all the work so that you are completely happy with your itinerary. If there is anything that's bothering you, please let me know so I can improve it. However I don't offer refund for work already done. All of my sales are final. If you are a no-show the cancellation fee is 50%. Or decide not to plan with me before our 1st skype talk telling me 48 hours in advance, I keep 30% of the fee. This will be a lifelong deposit from you and you can redeem it anytime you decide to plan with me.
I'm a backpacker, I stay at hostels, eat mostly street food and don't spend on tours, will your services be useful to me?
Your budget is king :). But do consider that Airbnbs in Portugal are cheap and very nice. Street food is great, too.
Convinced? Contact me now to begin planning your dream!
Prices from
10$/ Travel Day without accommodation research
15$/ Travel Day with accommodation research
20$/ full concierge service
Why choose Alexandra for your trip to Portugal?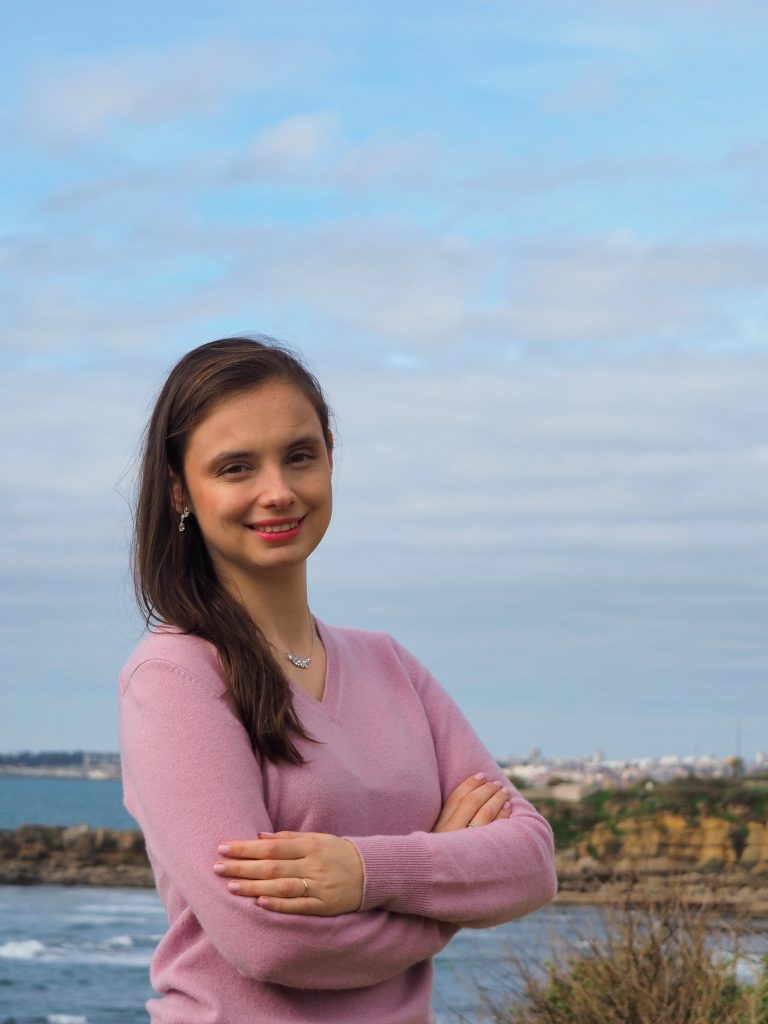 I've lived in Portugal for 4 years now (since the beginning of 2013). I'm fascinated by the country and I never stop exploring it, following the news about the latest and best restaurants, hotels and places to visit. You'll be able to leverage my knowledge and first hand experience to have an unforgettable trip to Portugal.
I speak fluent Portuguese and your benefit is that I do my research in Portuguese, that gives me and you access to information that's not available in English, but important for your trip such as reviews, transfers, transportation, current situation, etc.
I've traveled extensively and I've planned trips for others that are always within a certain budget. So that you don't have to worry yourself, I'll manage your budget for you.  Nobody can keep on top of every hotel and restaurant and tour, but with my planning style,  I can make the best possible recommendations for your specific trip. I can ensure that each of my travelers have a tailored and unique trip.
Every year I travel to a foreign country. So I know what it's like to have a jet lag, to be insecure, to rely only on yourself. I will give you all the insider advice you need for a relaxed trip.
I studied Hospitality Management in Switzerland, so I understand customer service. For me my guests and clients are my priority. I've also visited Japan, which for me has the best customer service on the Planet and I do implement it in mine. I'll act like a bridge for you between cultures, so that you understand the Portuguese right and enjoy your vacation. (Hint: things can get really slow here, be patient and enjoy the sun).
I will spend time on details like transportation, food, festivals, and overall flow and balance of your itinerary.  Conventional travel agents don't earn commissions on any of these, so most cannot spend time on them (they need to eat after all). That's why I charge a consulting fee. These are the details that will make your trip wonderful, unique and personalized. I do not mark anything up or create a "package" with one price. All your trip costs are transparent, because you don't pay me, you reserve yourself and pay directly to the provider with a pre-negotiated rate, so that that heavy lifting is done for you.
Convinced? Contact me now to schedule an appointment. Let's plan Your trip together!
Prices from
10$/ Travel Day without accommodation research
15$/ Travel Day with accommodation research
20$/ full concierge service