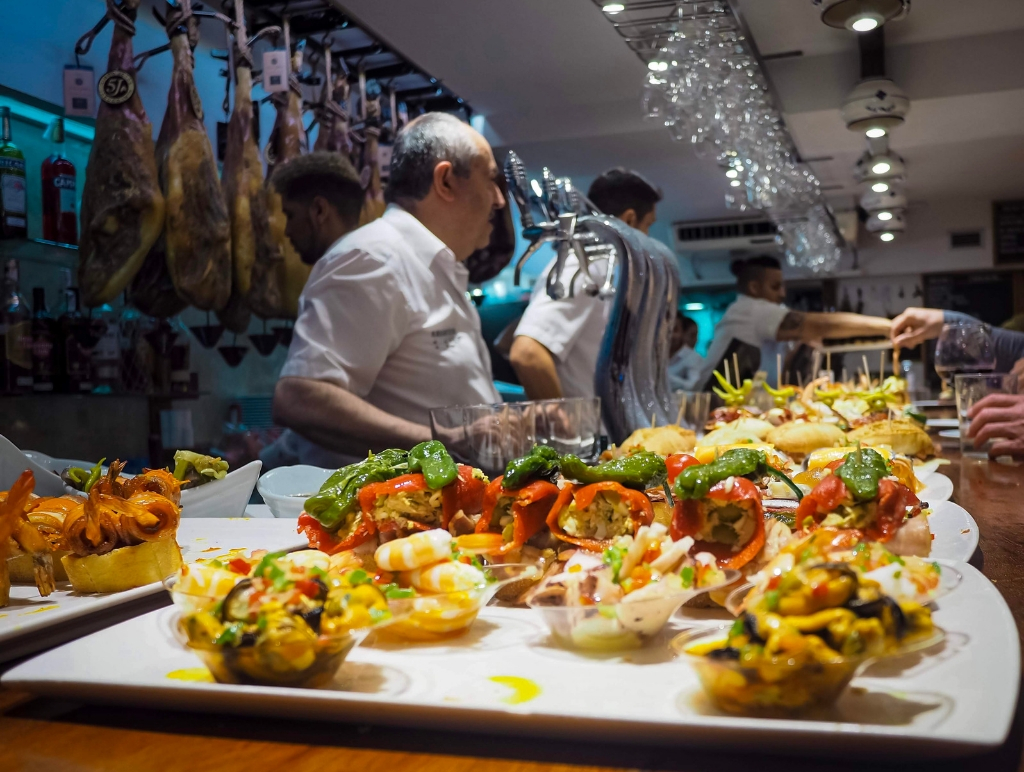 San Sebastian is very well known for its food culture but other than that I didn't know what to expect. It wasn't before long that I understood it's a stunning small city. A place where people and nature live in harmony.
Even though San Sebastián (also called Donostia) isn't as popular as Madrid and Barcelona, there are certain aspects that distinguish this city from others in Spain. Whether it's because of its historical buildings, beaches, nightlife, food or events, San Sebastián is a favorite among travelers visiting the country. You probably know one or two items from this list already but let me tell you more of what is San Sebastián famous for!
What is San Sebastián Famous For!
Playa de la Concha and the Paseo de la Concha
One of the first places you'll visit in San Sebastián is the Paseo de la Concha, which is Playa de la Concha's promenade. The area is a great place for you to hang out, take in the ocean view and watch as both locals and tourists go about their business. People-watching in this location helped me notice some unique aspects of the Basque culture. I highly recommend you spend some time in this area!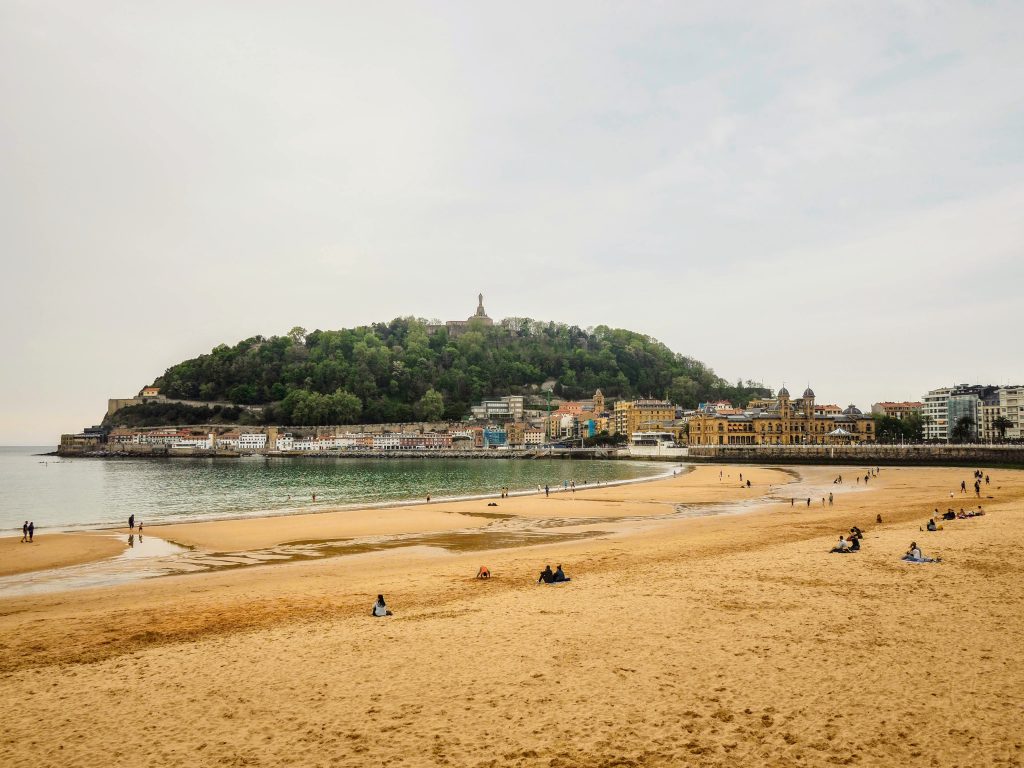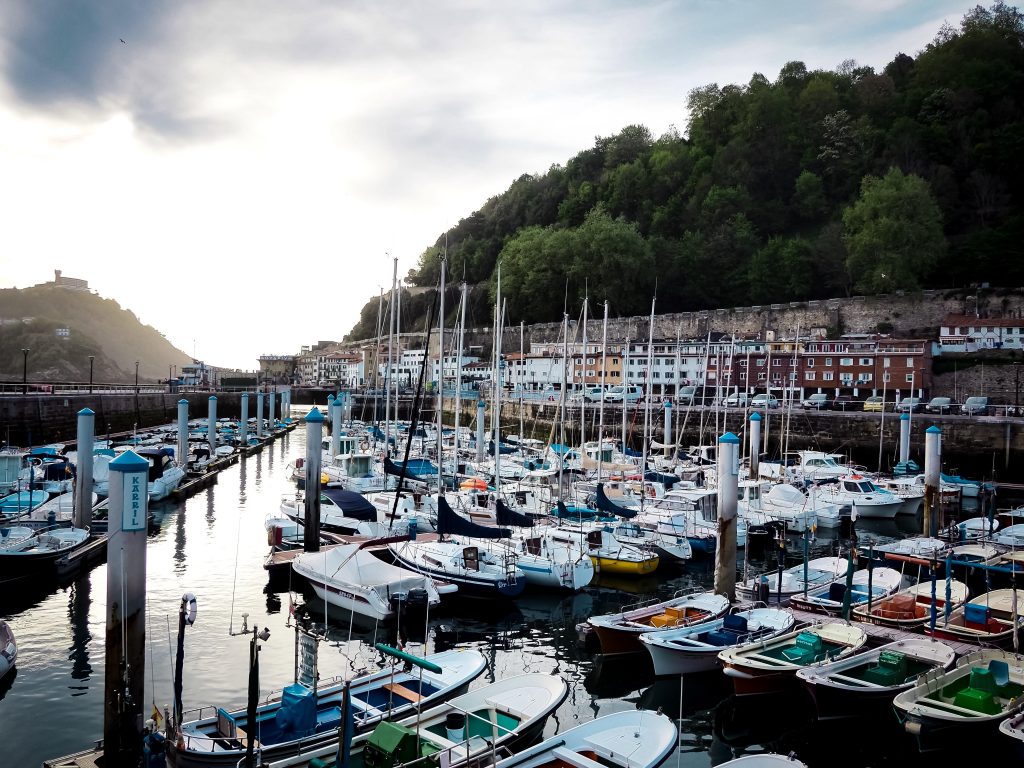 Playa de la Concha itself is another site San Sebastián is famous for. Located in the Concha Bay, it's considered by many as the perfect city beach! Its wide sandy shores, calm and shallow waters and beautiful views over the surrounding mountains attract all kinds of visitors (families, friends, couples, singles) during the warmer months of the year.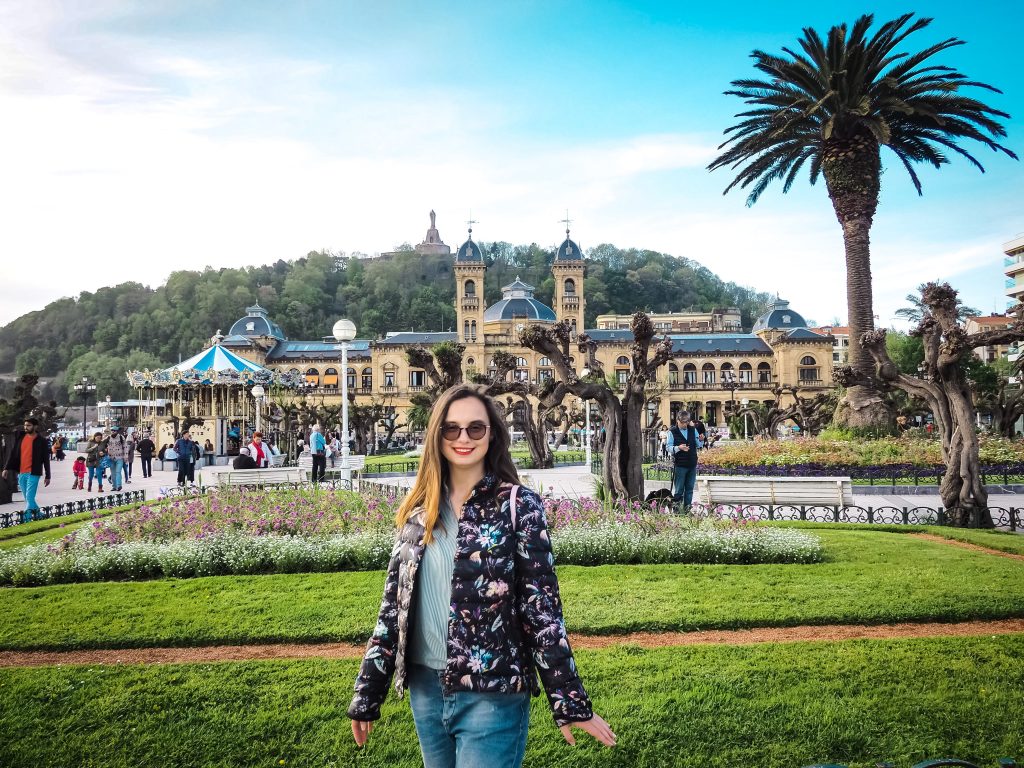 Paseo Nuevo
I've told you about the Paseo de la Concha but there's a new promenade in town! It's called Paseo Nuevo and it basically is the continuation of Playa de la Concha's promenade. Starting at the San Sebastián Aquarium (another point of interest San Sebastián is famous for), this path also offers outstanding views of both the ocean and the mountains surrounding the Concha Bay.
Whether you prefer walking or cycling, make sure to spend some time roaming both of San Sebastián's promenades. Actually, to move around San Sebastián I advise you to rent a bike (except when you're planning to visit the Monte Urgull and the Monte Igueldo). That's what locals do and they do so because most of the city is flat!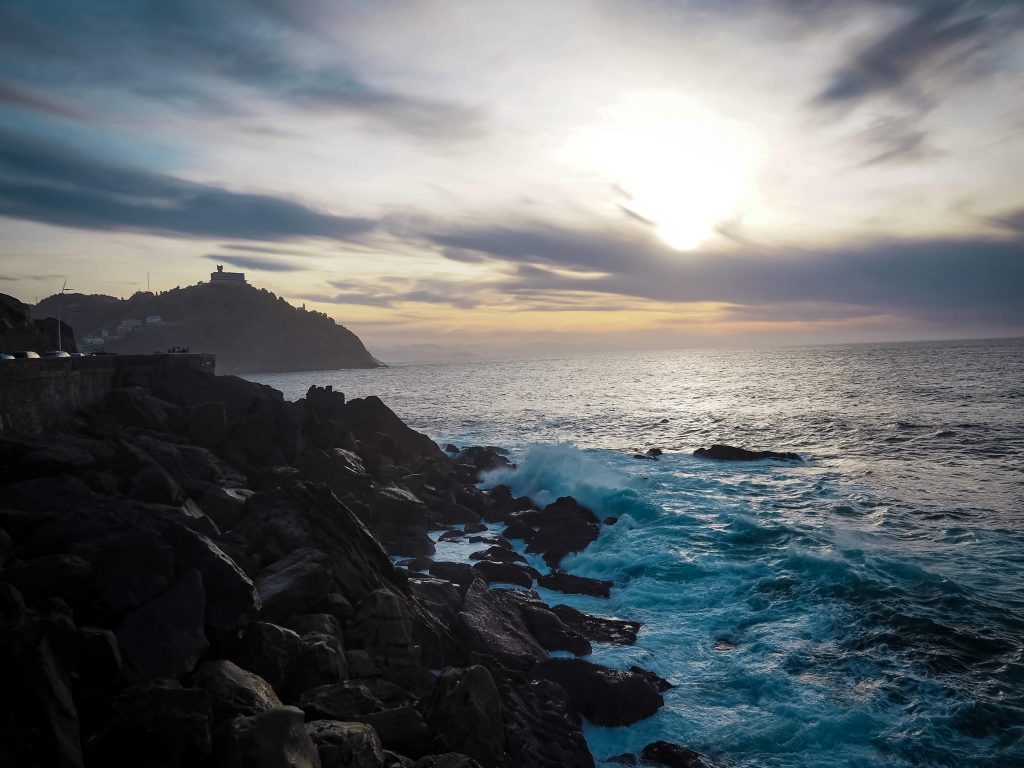 San Sebastián Aquarium
The San Sebastián Aquarium attracts around 300,000 people each year! It has been impressing visitors since 1928 and currently has two floors and over 30 aquariums of tribute to both the local maritime species and to the local maritime history. You'll even have the opportunity to cross a 360º tunnel and observe sharks and other fish swim around you!
In the San Sebastián Aquarium's museum, you may also learn about the evolution of fishing and whaling in the area. These activities have shaped the city throughout the years and learning about them is essential to better understand San Sebastián.
Monte Urgull and Monte Igueldo
If you're looking for amazing views, you'll be off to a great time in San Sebastián! Two of the best places for you to visit in this coastal city are the Monte Urgull and the Monte Igueldo. Both of them offer outstanding views over the bay underneath and the surrounding area!
Yes, you'll have to climb quite a bit in both cases but you may choose between several different paths. Even though none of them is easy, choose the one that best suits your strengths. Some paths favor people who like to climb stairs or steeps hills while others favor those who don't mind taking a bit longer to have a more gradual ascent. In any case, I advise you to do this exercise in the morning or the late afternoon and to choose a path that is sheltered from the sun.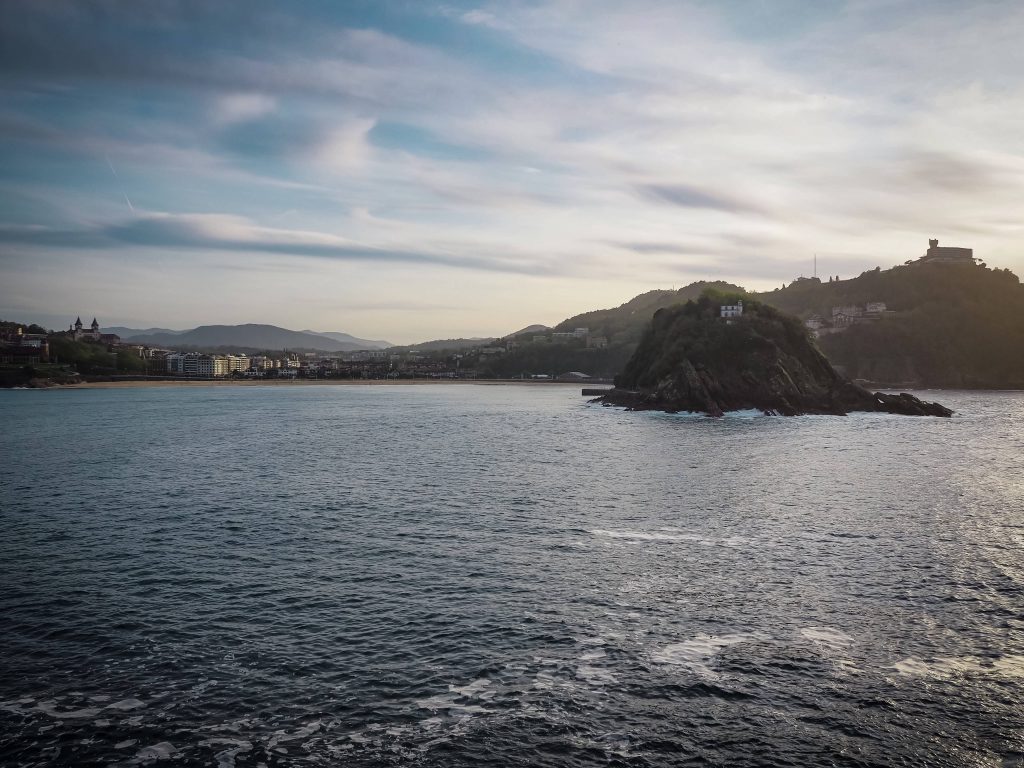 Parte Vieja
Don't leave San Sebastián without visiting the Parte Vieja! It's San Sebastián's old town and the best place for you to appreciate the local architectural style and to eat the best pintxos in town. Explore the local commerce and the interesting buildings, including the beautiful Basílica de Nuestra Señora del Coro.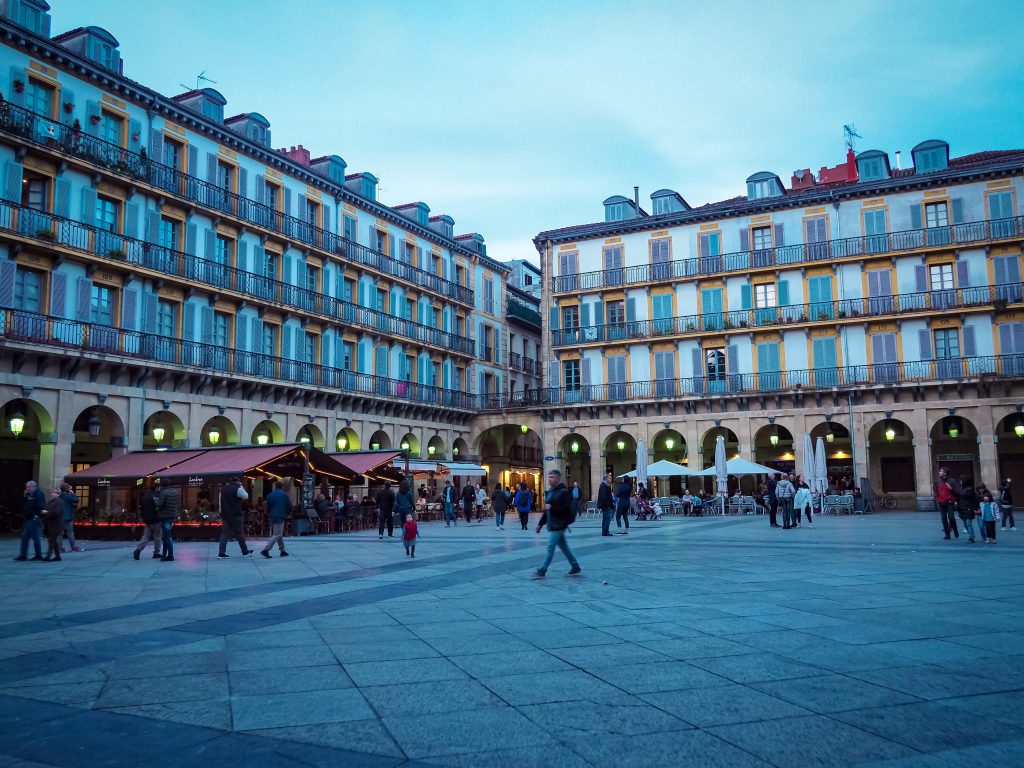 Antigua
Antigua is actually the oldest of San Sebastián's neighborhoods! It's also the most traditional one and an area where you'll find many locals, including students from the local public university. There's plenty to see and visit in Antigua, including the Playa de Ondarreta and the Palacio de Miramar.
You won't get hungry in Antigua either! The pintxos bars there are less sophisticated than in the Parte Vieja but that's what makes this neighborhood so special.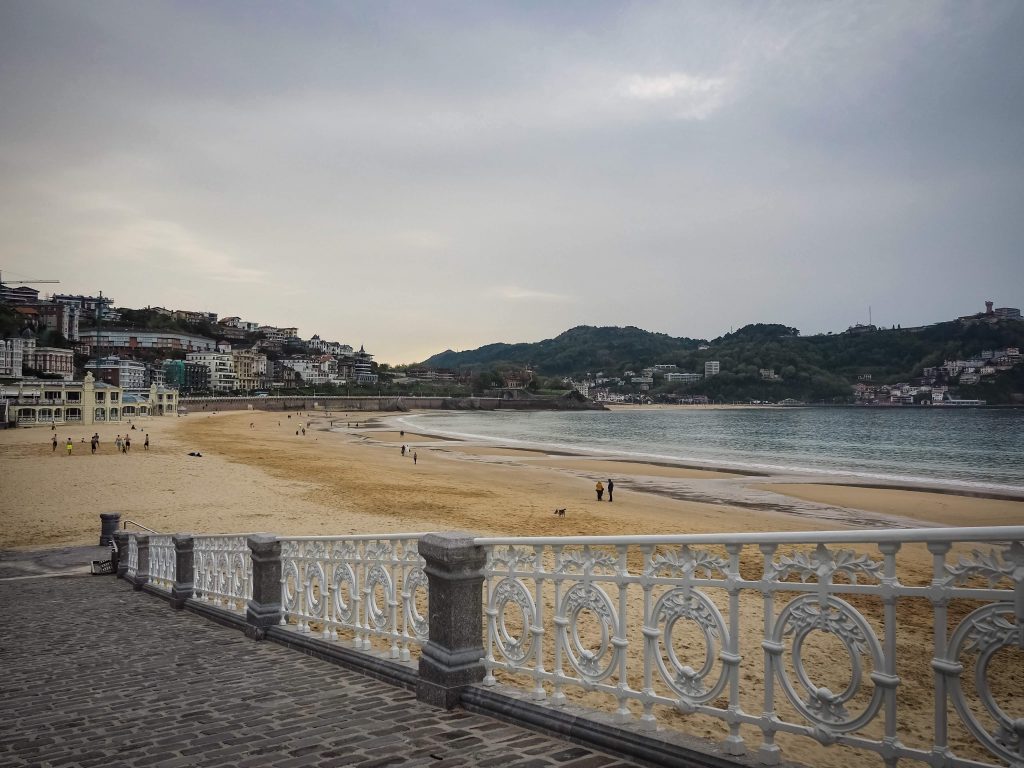 Palacio de Miramar
With a total area of 34.136 square meters, the Palacio de Miramar is one of San Sebastián's most popular attractions. Its initial construction was finished in 1893 and the English architectural style of the palace itself should be enough to wow you. Still, make sure to also visit its garden and to take in the beautiful ocean view!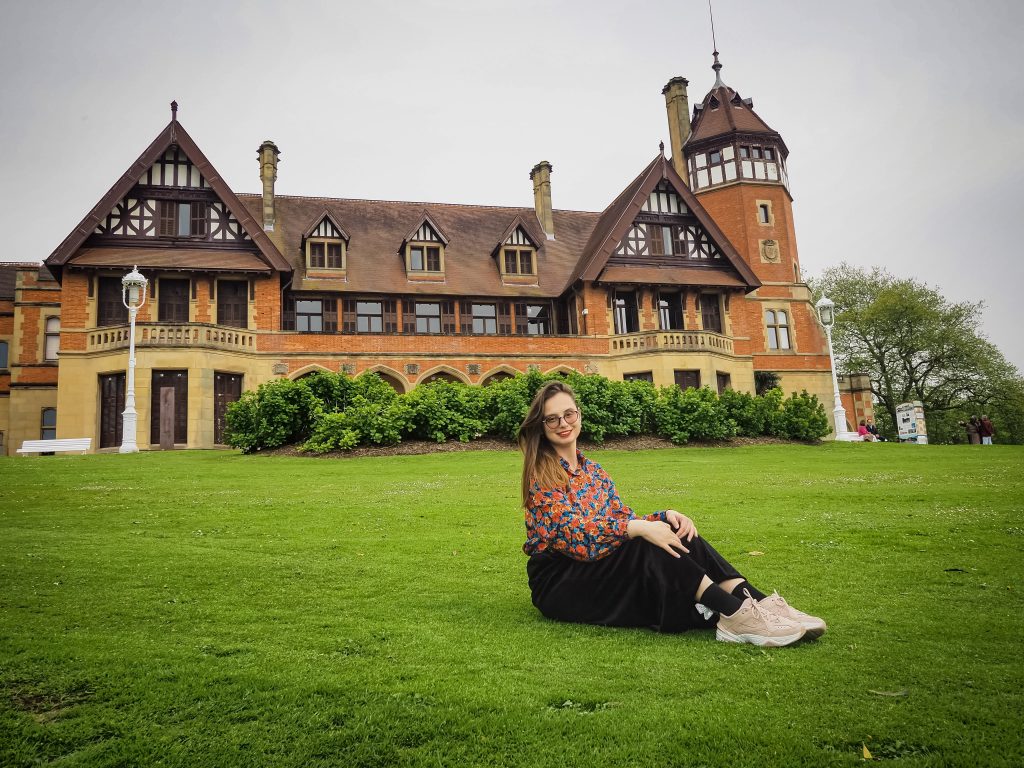 San Telmo Museoa
The San Telmo Museoa (also knowns as STM) is where travelers go to find more about the Basque society. This museum's permanent and temporary expositions include fine art, historical pieces, photographs, and archaeological artifacts. They approach the past, the present and the future of the Basque Country and its people. Even though a visit to the San Telmo Museoa doesn't replace meeting the locals, it may be a useful way of familiarizing yourself with their way of living.
Food and Drinks in San Sebastián
Food Tours
Don't tell me one of your favorite things to do while traveling isn't exploring the local cuisine! In San Sebastián's cafe, there are so many unique pintxos bars that I recommend you to book a food tour. You may try to do it by yourself but you run the risk of missing the best ones among the over 500 spread throughout the city!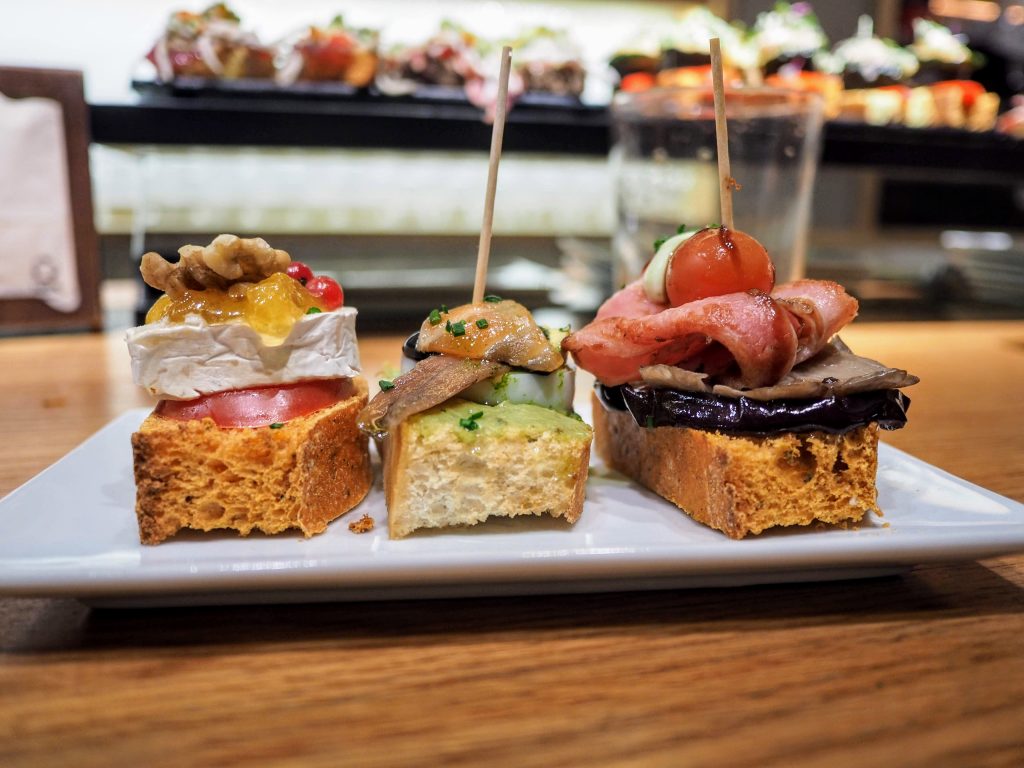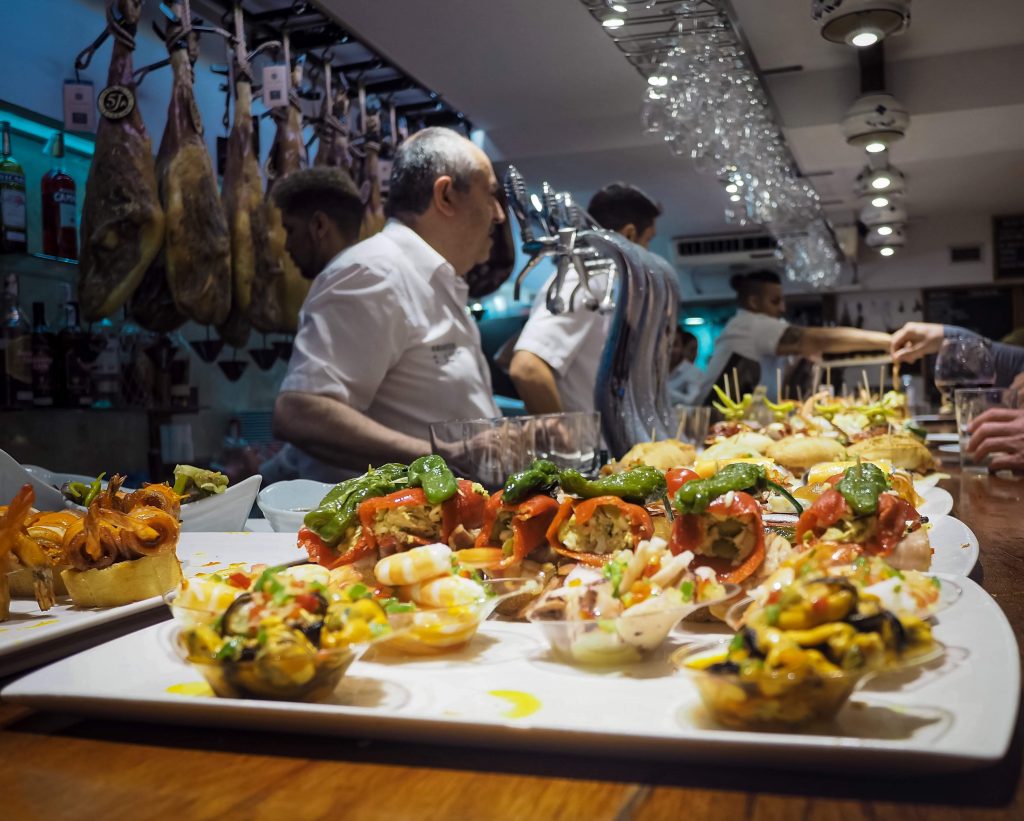 Best Pintxos Bars and Restaurants
Even if you aren't interested in joining a food tour in San Sebastián, don't miss the opportunity to taste the pintxos the city is so famous for. Read on for my best suggestions for pintxos bars and restaurants!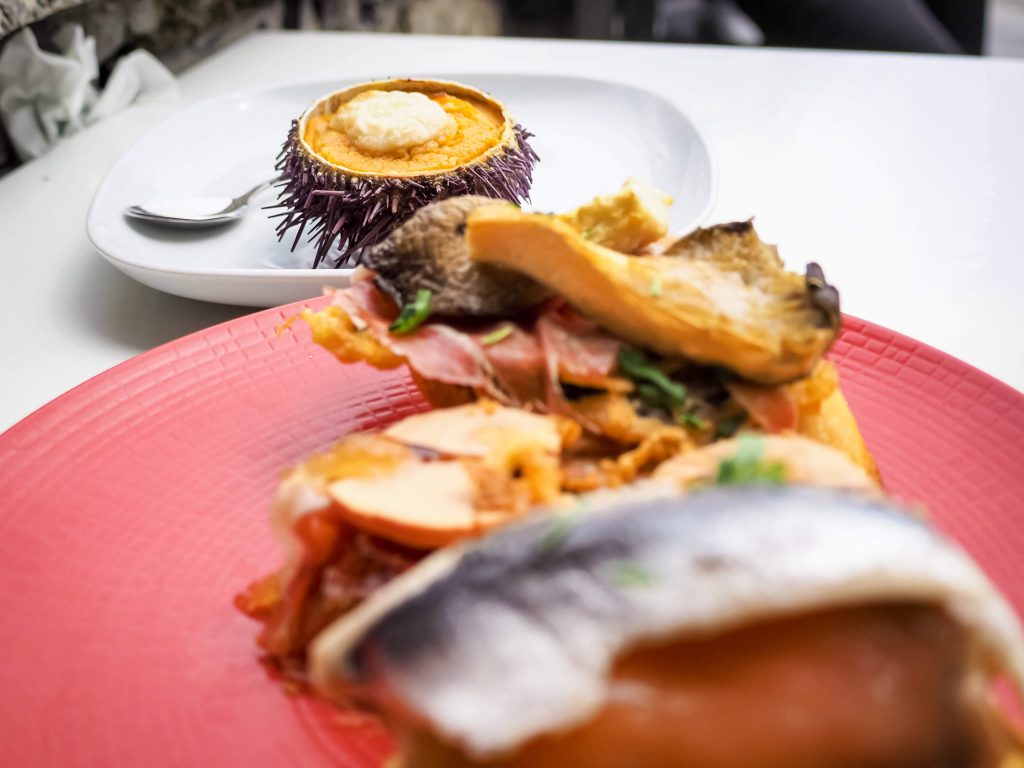 In case you're looking for pintxos, try the Borda Berri, the Txepetxa, the La Viña, the Ganbara, the Juantxo Taberna, and the La Cuchara de San Telmo. 
If you crave a regular restaurant meal, make sure to visit the Morgan, the Juanito Kojua, the Gandarias, the Bar La Cepa, and the Bodegon Alejandro.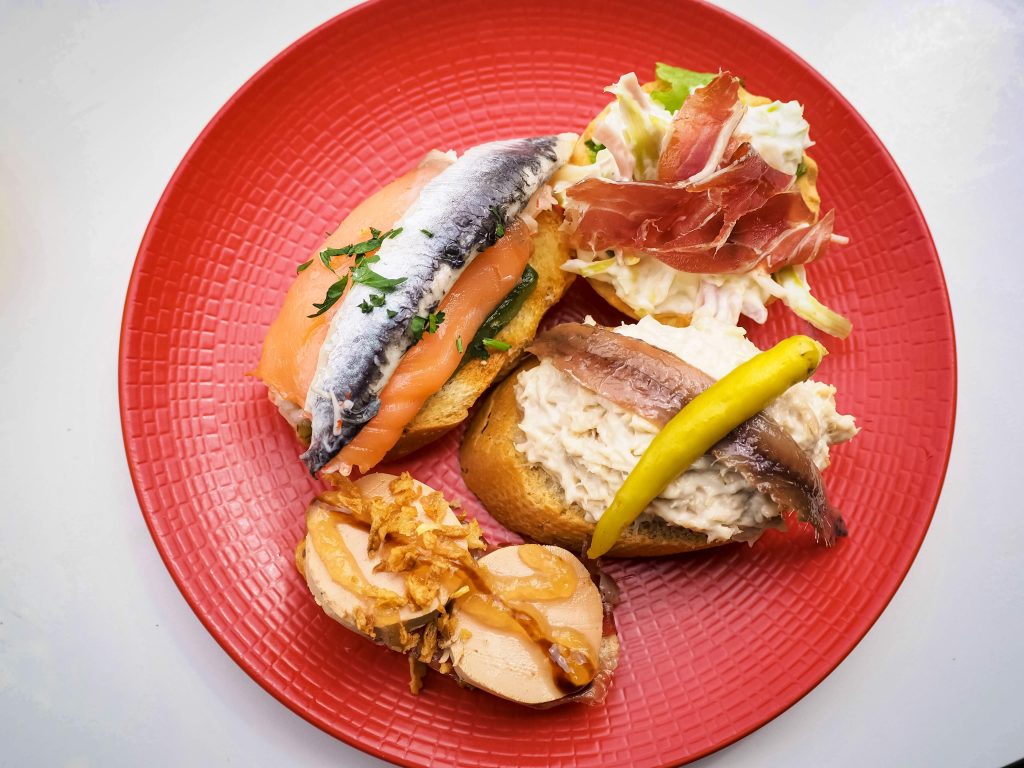 Sidra
You've probably tried some sort of sweet cider before but you haven't tried the real deal until you try the sidra produced in the Basque Country. This characteristic drink made from apples isn't sweet. It's actually quite tart!
During your stay in San Sebastián, you may easily visit the Basque Cider Museum to learn all about the history of this drink's production. You may also experience a sidra tasting at a traditional sidra house and join a tour of an apple orchard. To try the best sidra (instead of the bottled version), make sure to visit San Sebastián during the sidra season (between January and May).
Michelin Stars
Are you into big-shot restaurants? No worries. San Sebastián has something for you too. The city is the second in the world with the most Michelin stars per capita! A couple of restaurants with Michelin stars in San Sebastián are the Arzak and the Martín Berasategui Restaurant.
Events in San Sebastián
San Sebastián Film Festival
Created in 1953, the San Sebastián Film Festival was one of the events that put this Spanish coastal city on the map. Throughout the years, it has given its prestigious awards to renowned names and it has also been the home of several notable premieres, such as those of Vertigo (1958), Melinda and Melinda (2004) and Star Wars (1977). If you're visiting San Sebastián in September, at least check that year's program and consider attending this inspiring event!
There are also smaller themed film festivals taking place in San Sebastián, including the Surfilmfestibal and the San Sebastián Horror & Fantasy Film Festival.
Semana Grande
One of the most famous events in San Sebastián is the Semana Grande. This anticipated week-long festival is held every year in August and starts with the firing of the traditional cannon shot from the Alderdi Eder.
There's so much to see and do during these seven days! The city dresses itself up for the festivities and the usual cheerful spirit is even more apparent. Some of the hundreds of events taking place throughout the Semana Grande are the famous International Fireworks Contest, daily parades of giants and big-heads, the Concha Bay swimming competition, horse races, herri-kirolak demonstrations, concerts and many fun activities for the children.
If you aren't a fan of crowds, don't choose this time of year to visit San Sebastián. On the other hand, if you're a party animal, there isn't a better time for you to add to the city's effervescent spirit!
Tamborrada of Donostia
You may be staying the night but you won't be sleeping in San Sebastián if you happen to be there for the Tamborrada of Donostia. This one-of-a-kind festival is held every year on January 20th and is a celebration of… drums!
When the clock strikes midnight, the mayor raises the city flag and the fun begins. It's drum extravaganza during the following 24 hours. You'll see both adults and children on the streets, dressed up as cooks and soldiers, showing of their drumming skills. At the end of the day, the city flag is lowered and peace reigns once again.
San Sebastián Jazz Festival
Music lovers visiting San Sebastián in July won't be left without entertainment either. The San Sebastian Jazz Festival (officially Heineken Jazzaldia) was first held in 1966 and continues to take place every year. It was the first of its kind in Spain and is one of the oldest in Europe. The festival's jazz concerts take place in stages spread throughout the city, both outdoors and indoors. Some of them are even free!
Día de Santo Tomás
Every December 21st, San Sebastián celebrates the Día de Santo Tomás with a fair. This tradition dates back to the 19th century and the only way to truly understand its significance is to know its origin. Back then, many landowners rented their land to farmers. It was often on the Día de Santo Tomás that tenants visited the city to pay their rent. This trip to the city meant they could also buy what they were missing and sell their produce. The event later turned into the celebration that carries on to this day.
You'll currently find stalls selling txistorra, Talos and unique hand-made products lining the streets of San Sebastián at this time of year. There's also a sow raffle!
Day Trips from San Sebastián
San Sebastián is the perfect spot for those looking for a taste of the Basque Country! Travelers may use this city as a base and complement their stay with fun and interesting day trips to the surrounding area. From San Sebastián you may easily reach both picturesque towns and more populated cities like Bilbao and Pamplona.
You may even choose to add a second stop to your trip, either before or after you visit San Sebastián. Strong contests for that second stop are Madrid and Barcelona in Spain, the Pyrenees on the border and Toulouse in France.
Zumaia
There are several different reasons for you to take a day trip from San Sebastián to Zumaia. This small town has increased in popularity in recent years since there are several of Game of Thrones' filming locations around it. Many travelers even take a Game-of-Thrones-themed tour from Zumaia. However, there's more to Zumaia than its connection to the Game of Thrones!
Part of the Basque Coast Geopark is located in Zumaia. I recommend you to join a tour in order to really understand the geological and historical relevance of the area. Another great option is to take the Zumaia-Deba hike. If you don't want to hike it both ways, consider returning by boat. The boat trip takes one hour and you'll get a different view of the coast from the ocean.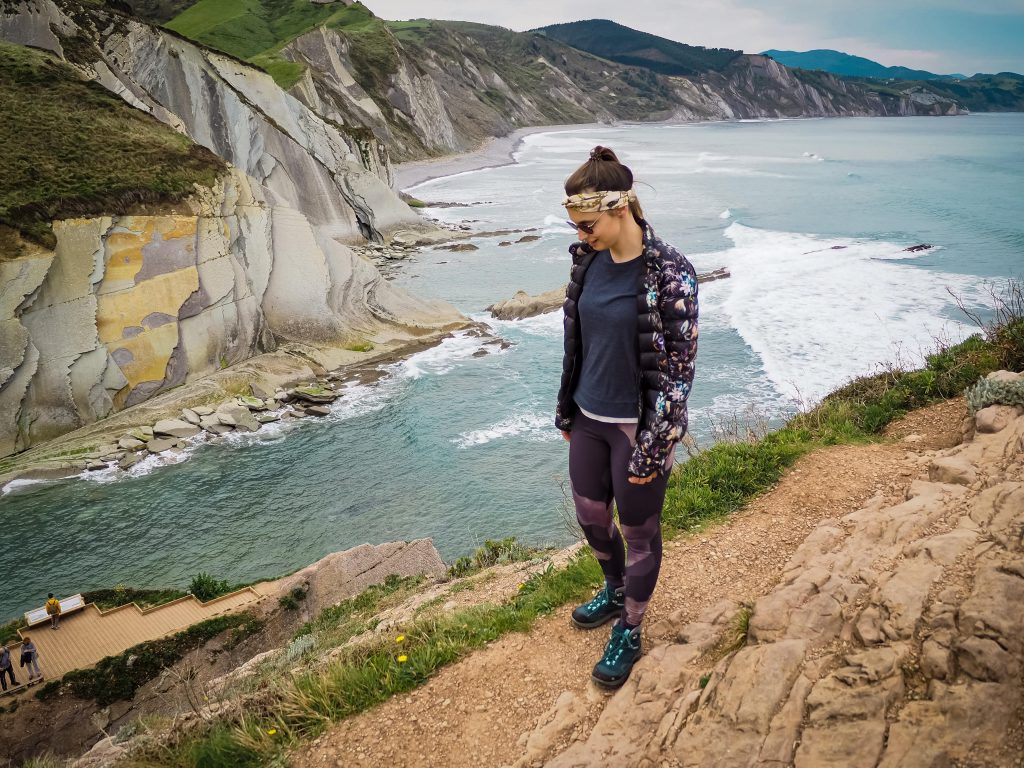 Pasajes
You've probably heard of the Camino de Santiago (also known as the Way of Saint James) but did you know that you may easily walk part of it from San Sebastián? Join hiking excursions or do it on your own. The paths are well-marked so you're unlikely to get lost!
You'll start near the Playa de la Zurriola and finish at the Pasajes San Juan. The starting point itself is located at the beginning of the Navarra Hiribidea (also know as Avenue Navarre), to the left of a petrol station. The hiking path stretches through 7.5 kilometers (4.66 miles) during which you'll enjoy both the green vegetation surrounding you and the coastline and ocean below. Since the path is fairly flat, you'll probably be able to complete it within three hours.
Once at Pasajes San Pedro, take a look at the harbor entry, a relatively tight inlet squished between Pasajes San Pedro and Pasajes San Juan. To get to Pasajes San Juan, all you need to do is take a boat. Then, it's up to you! Stay for the night, get back to San Sebastián hiking or take the bus that leaves Pasajes San Juan every 20 minutes.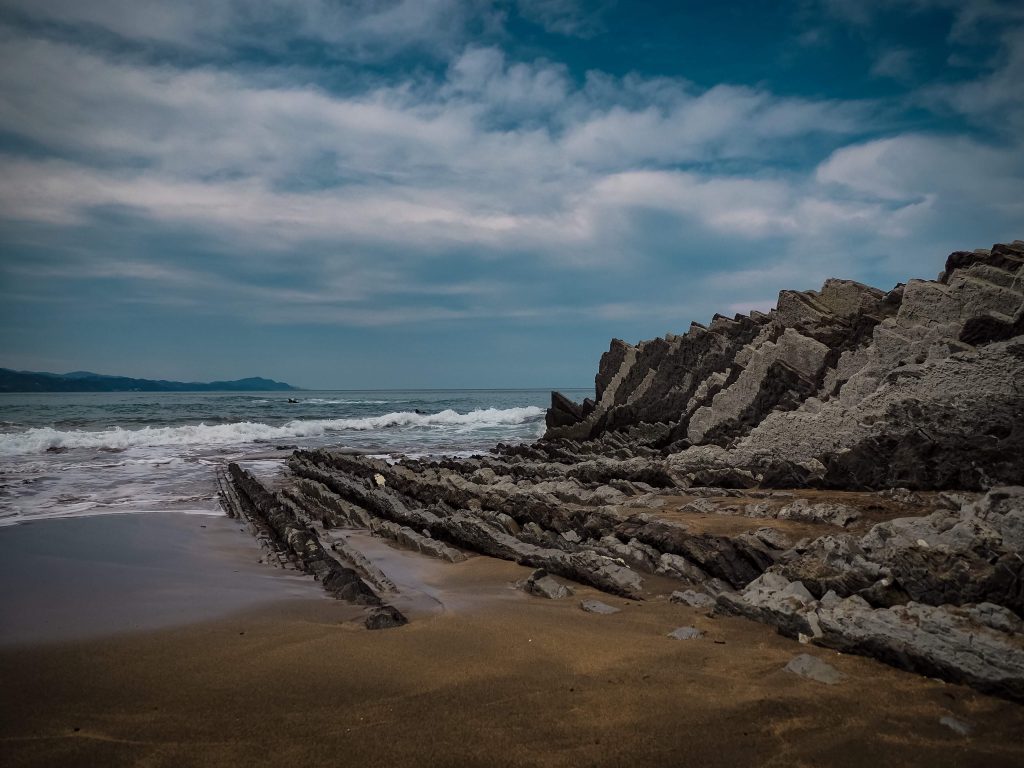 Museo Guggenheim Bilbao
If there's an attraction Bilbao is famous for it's the Museo Gugggenheim Bilbao. This modern and contemporary art museum was inaugurated in 1997. In addition to its diverse indoor expositions, there are huge sculptures outside the museum that delight the visitors. These include a giant dog covered in flowers and a nine-meter (29-feet) high spider!
Many travelers also visit the Museo Guggenheim Bilbao to admire the innovative contemporary architectural style of the building itself. Its general shape resembles that of a metal steamship and is enough to wow many visitors. However, there's more to the building that its general shape and you'll find plenty of interesting details to explore. Did you know, for example, that the building's apparently random curves were specifically designed to catch the light?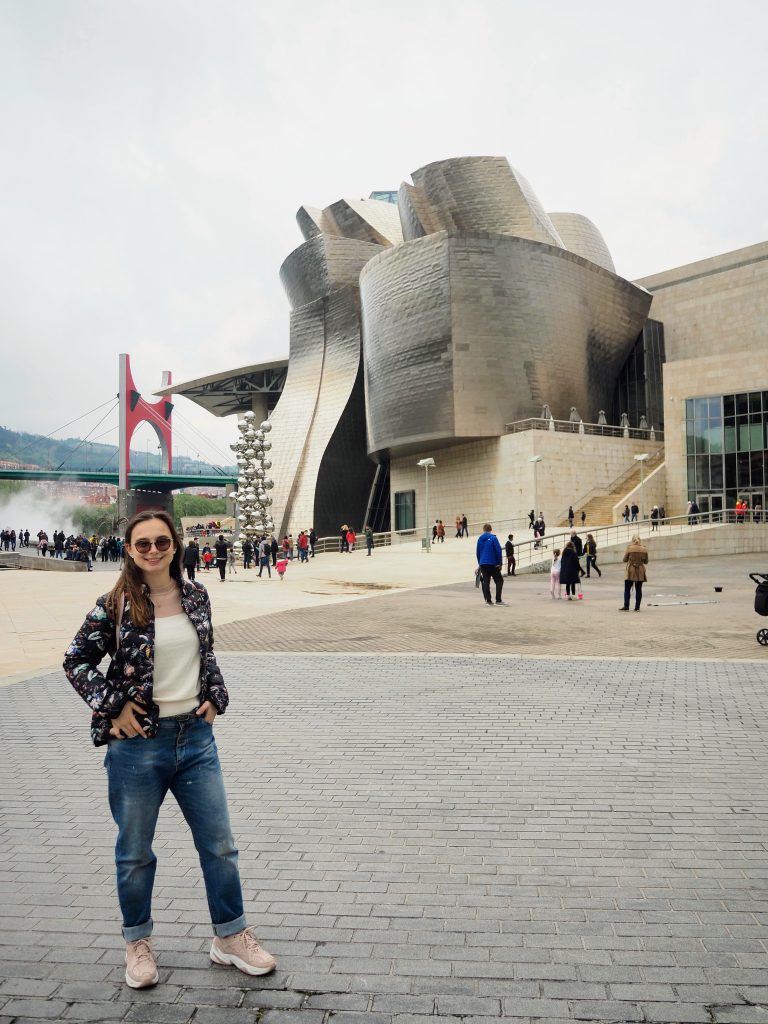 Pamplona
Pamplona is mostly famous due to the running of bulls that takes place in its streets during the nine-day festival of San Fermín! This yearly festival starts on the 6th of July and ends on the 14th of the same month. In addition to the daily bullfight and running of the bulls, there are many other fun events, such as a giants and big-heads parade. If you're interested in knowing more about the bullfighting tradition in Spain, don't miss this opportunity to visit Pamplona!
Do you need more reasons to visit San Sebastián? Its location makes it ideal for both those looking for a relaxing vacation by the ocean and for those who want to explore the rest of the Basque Country with day trips.
If you want help creating your perfect trip to San Sebastián, contact me. I'll make sure we come up with a plan that fits all your needs and ensures you make the best of this unique area!