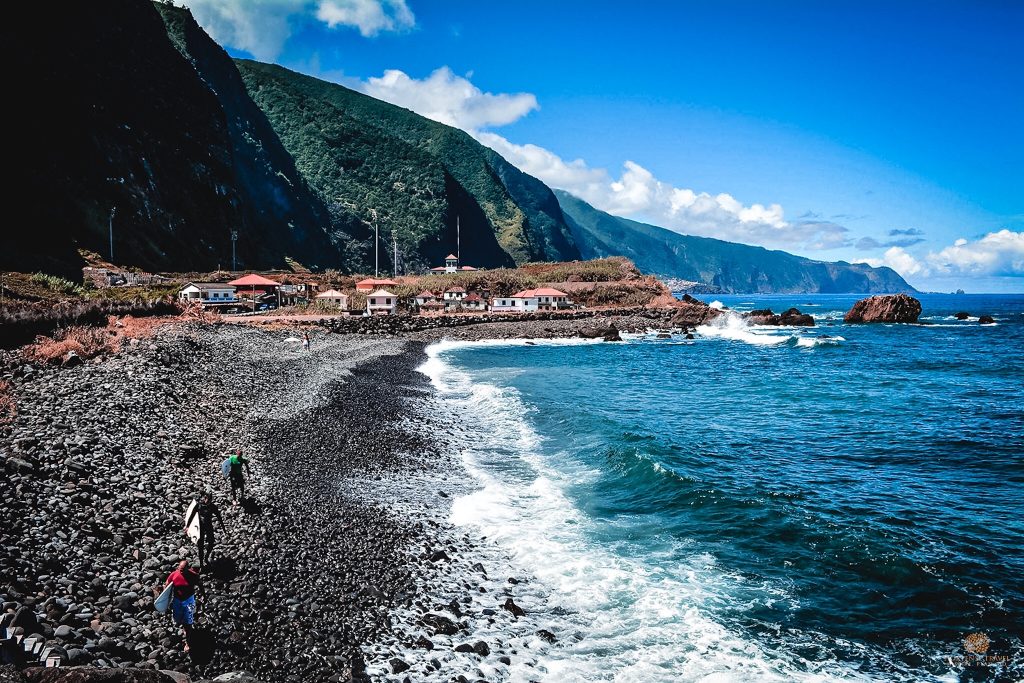 Madeira is well-known for its wonderful beaches; in fact, the beaches here are one of the main reasons why so many people decide to take their holidays on the island. Whether you prefer sandy or pebble beaches, quiet ones or those which are more lively, or ones which have plenty of activities and facilities to enjoy as opposed to those which are pretty much isolated, you will definitely find a beach for you on the island. While you may find many differences between the beaches and swimming spots, what they all have in common is that they all embody the splendor and beauty of Madeira.
Here are the 20 Madeira beaches that you cannot miss
1. Porto Moniz Volcanic Pools
Possibly the most popular of all the natural swimming pools in Madeira, the Porto Moniz pools were formed from volcanic lava, through which the seawater filters through, naturally filling them. The bathing conditions here are excellent and make the ideal place for swimming, sunbathing, and relaxing, especially on a warm day. But what the Porto Moniz pools are really well-known for their amazing natural beauty, making them a wonderful spot for photography too. In addition to the volcanic pools, you will also find a number of children's facilities, including a children's playground, perfect for those of you traveling with kids.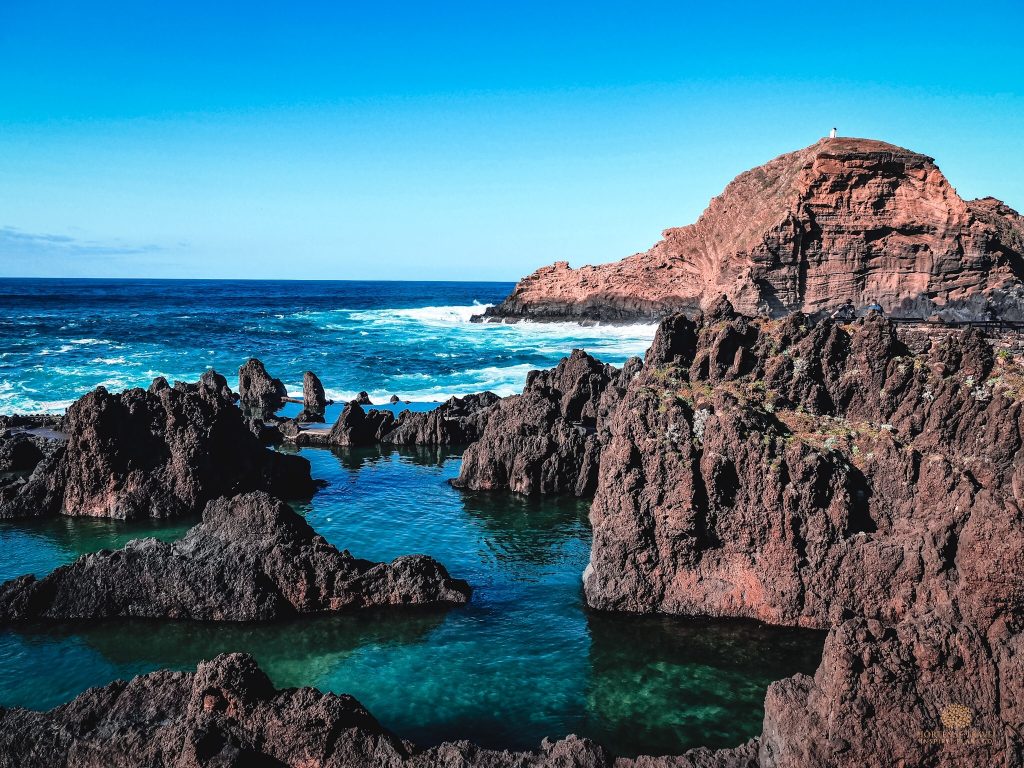 2. Seixal Lava Pools
Another set of natural pools created by volcanic activity, the Seixal Lava Pools have the advantage of being free of charge to enter, unlike the Doca do Cavacas swimming complex. Despite being transformed for public use, the natural beauty of these pools has been safeguarded, meaning you get all the enjoyment of the surrounding scenery along with the pools being a safe place to swim. You will find a kiosk and changing room facilities here, but the pools are unmanned, so just watch out for any change in tide.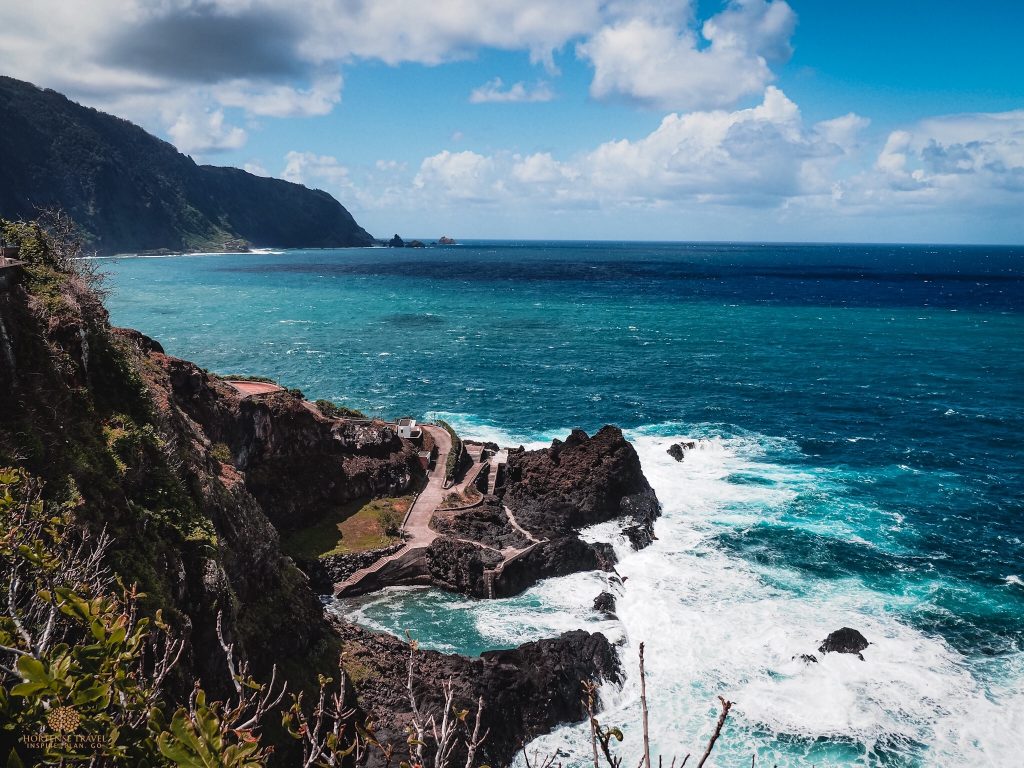 3. Formosa Beach, Funchal
The largest beach on the whole island, Formosa Beach in Funchal is not only perfect for all kinds of beach activities, but it is also conveniently located close to the capital; it is a mere ten-minute drive from the city center. Rather than being strictly one beach, Formosa is made up of three sandy beaches and a pebble one, giving you the choice of which type of beach you prefer. Being so close to the city center, the beach has lots of facilities, including the usual changing rooms, snack bars, and play areas, along with a medical center and several sports areas. Formosa Beach is also adequately set up for visitors with disabilities, so if you require assistance, make sure you ask one of the beach attendants. You will also find an abundance of bars and restaurants here that really come alive in the evening, so do not think that Formosa Beach is just a place to go during the day.

4. Doca do Cavacas
Officially called Poca do Gomes, the Doca do Cavacas swimming complex is situated not too far from the famous Formosa Beach in Funchal, but has the huge advantage of being much smaller, thereby creating a more intimate atmosphere. The complex consists of natural pools along with direct sea access and amazing views over to Cabo Girao. Despite being one of the smaller sites, there are some basic facilities here, including showers, changing rooms, lifeguards, restaurants, and bars. Please note there is an entrance charge for this beach.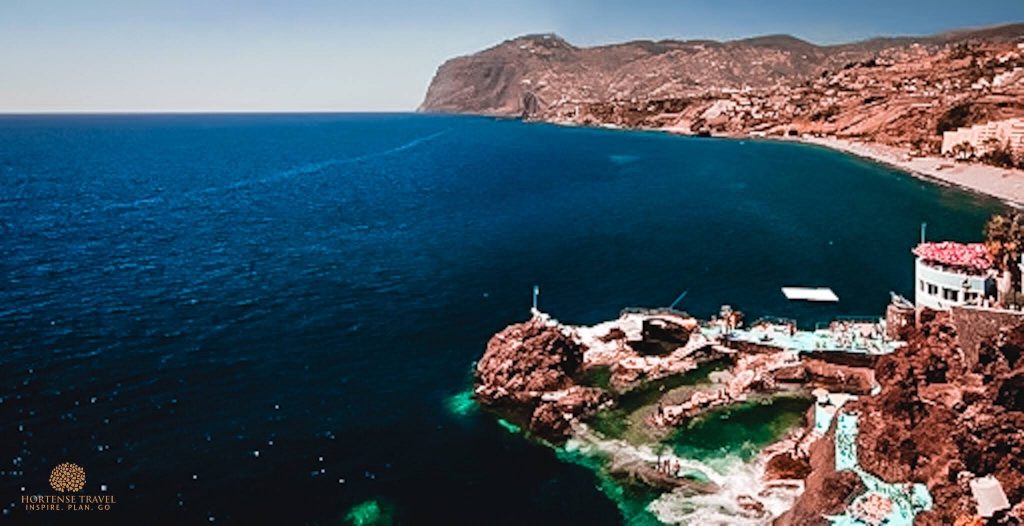 5. Maiata Beach, Porto da Cruz
Located in the parish of Porto da Cruz, Maiata beach is incredibly popular with the local surfers as the sea here gets some really big swells. It is quite a remote beach, only accessible in two ways: either taking the boardwalk down to the beach after leaving your car in Porto da Cruz or driving along the beach and taking the staircase down. This is one of the beaches to come to if you want to have a more chilled out Madeira beach experience as it tends not to get too busy, but another great reason for coming here is to check out the wonderful views of the nearby cliff of Penha D'Aguia.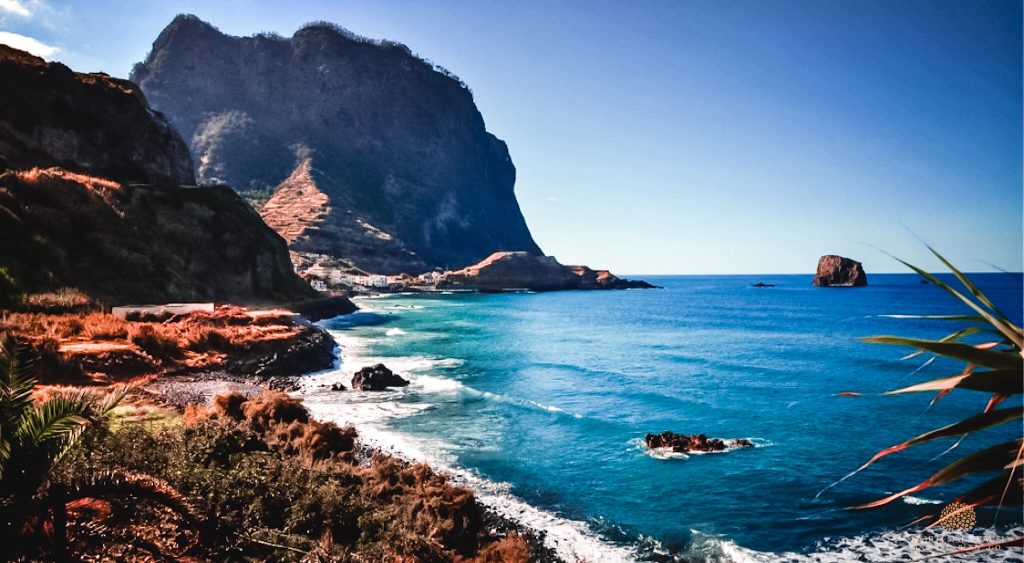 6. Garajau Beach
Found inside the Garajau Natural Partial Reserve, Garajau Beach lies on the bottom of the cliffs of the same name and can only be accessed by cable car. In addition to its obvious natural beauty, Garajau is also an extremely popular spot for scuba diving; the clear and calm waters of the beach provide the perfect conditions for the activity. There is a scuba diving school located here which provides a wide range of courses, so it does not matter if you are a complete beginner or more advanced diver, Garajau Beach has something to offer you. However, if you do not dive, the waters are equally fantastic for swimming. In terms of facilities, you will also find a cafe, changing facilities, a first aid post, and a picnic area here.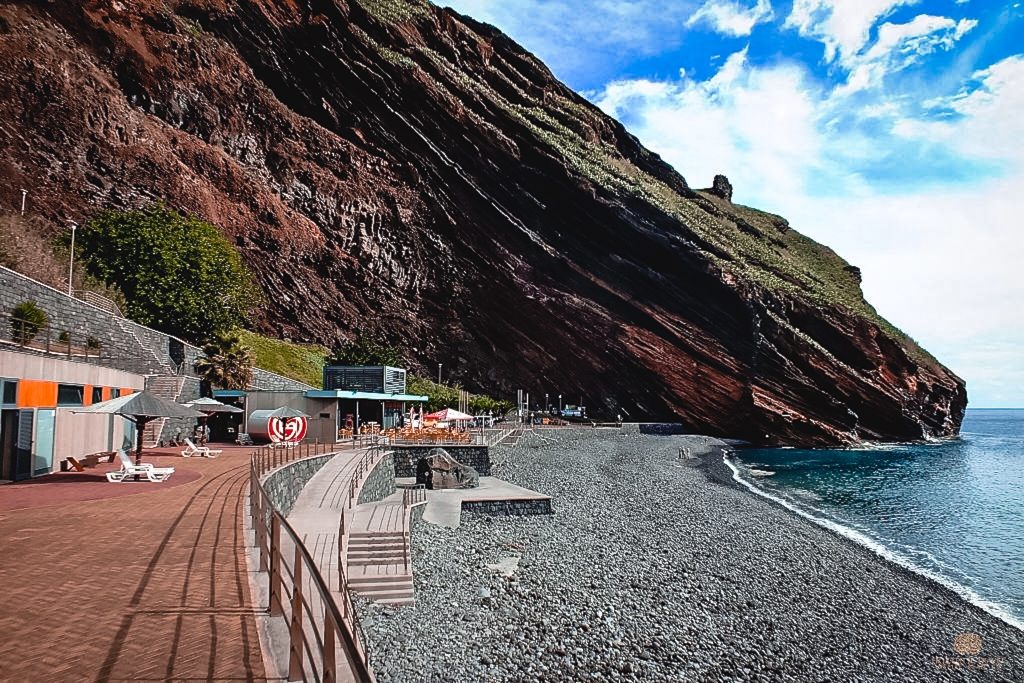 7. Praia da Ribeira de Natal
One of the more little-known beaches, Praia da Ribeira de Natal is located along the promenade of the same name close to the town of Canical. Despite not many people knowing about the beach, especially holidaymakers, it nevertheless has all the facilities you need to have a great day at the beach, including sun loungers, parasols, showers, changing rooms, parking, and eating establishments. The promenade connects with Canical, so once you have finished your time at the beach, you can then take a pleasant stroll to admire the surrounding area.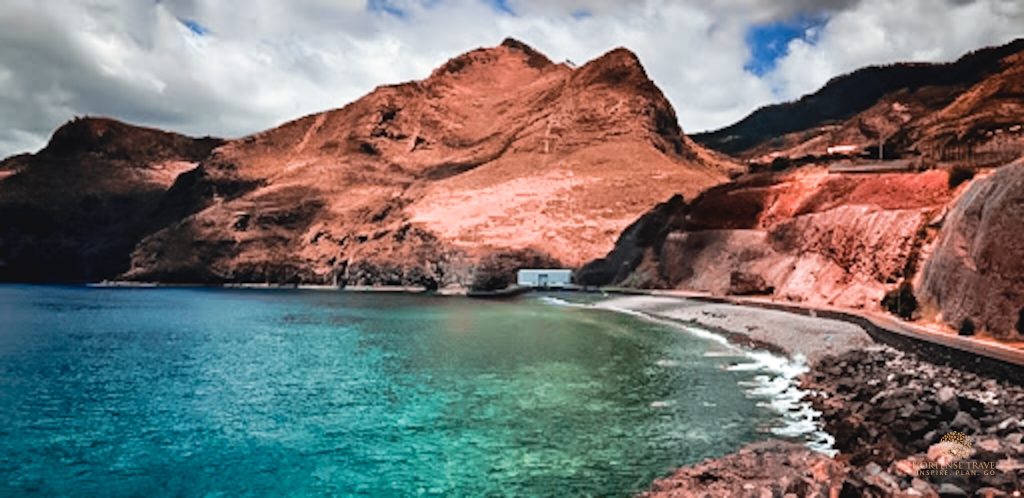 8.  Madalena do Mar
One of the most picturesque villages in Madeira, Madalena do Mar attracts visitors from all around with its beautiful sea and cliff views. A traditional fishing village, there is a wonderful promenade you can take a stroll along before settling yourself down on the pebble beach. Ideal for both sunbathing and swimming, the beach also boasts a number of top-class facilities, including a volleyball court, shower facilities, and a restaurant/bar.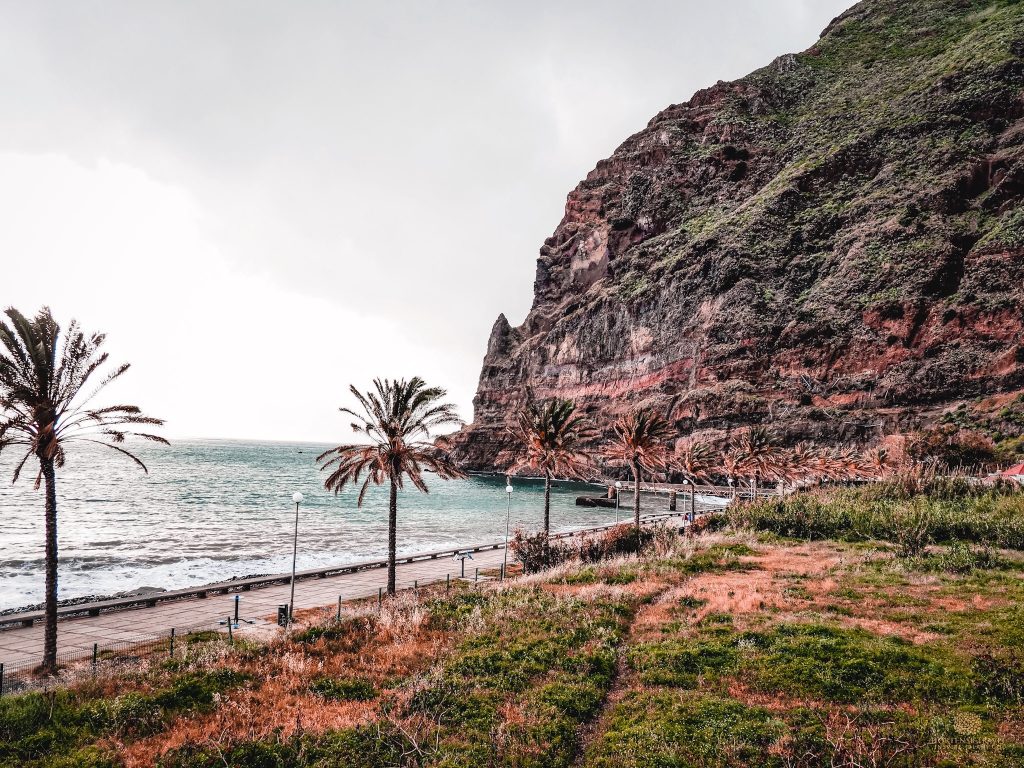 9. Ponta do Sol
Literally translating to Sun Point, Ponta do Sol is the area in Madeira that receives the most sun throughout the year – the ideal place if you are a sun-worshipper. It is also known for its spectacular sunsets, so make sure you hang around to watch. The beach here is only 160 meters long, but is hidden away in a small cove, meaning it has some of the best swimming conditions on the island. There are also plenty of excellent facilities here, such as changing rooms, a snack bar, and a games area.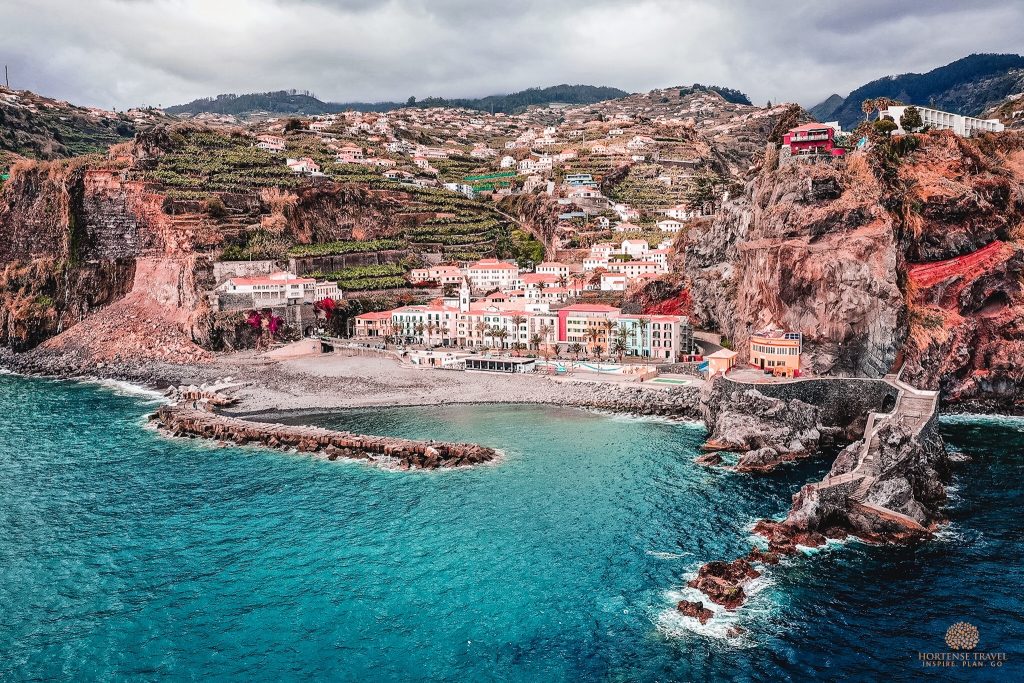 10. Jardim do Mar: Portinho, Enseada, and Ponta Jardim
Well-known as the best surf spot in Madeira, the three beaches of Jardim do Mar are often populated by surfers from around the world hoping to make the most of the big waves here. Jardim do Mar's waves were once called the crown Jewell of the Atlantic but a sea wall was built back in 2003 and supposedly destroyed the waves. However, the locals are still surfing it claiming that it's still world-class, check this short Madeira Surf movie out if you need convincing. But even if you are not a surfer, there is much to appreciate on a visit to these beaches. Aside from their natural beauty, including the sparkling sea and the surrounding lush green vegetation, Jardim do Mar offers a relaxed beachside experience. Just be aware that the sea here is not suitable for swimming.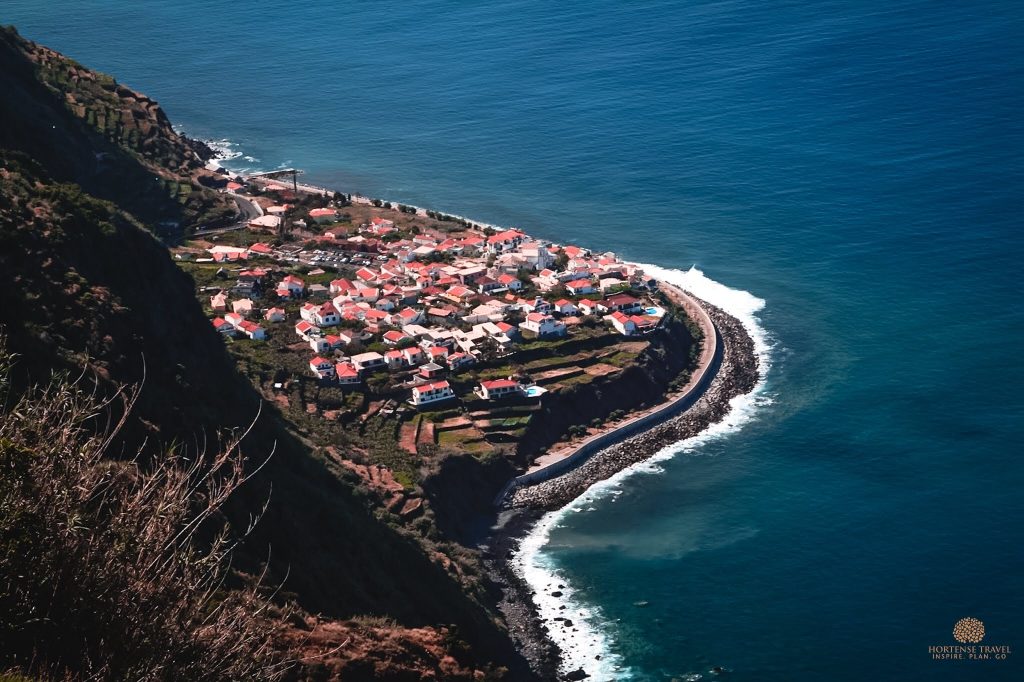 11. Praia da Alagoa
Alternatively known as Altura after the nearby village, Praia da Alagoa is a particular favorite beach of locals and holidaymakers during the summer months. It is separated from the village by a series of undulating sand dunes and surrounded by green pine trees, meaning that there is a huge sense of peace and remoteness here. The scenery here is topped off with a view of the majestic mountain in the background. The sea here is warm and calm, making it ideal for long swims. While it is one of the quieter beaches, it still has a fairly good infrastructure, including a solarium, restaurant area, and parasols and sun loungers for rent.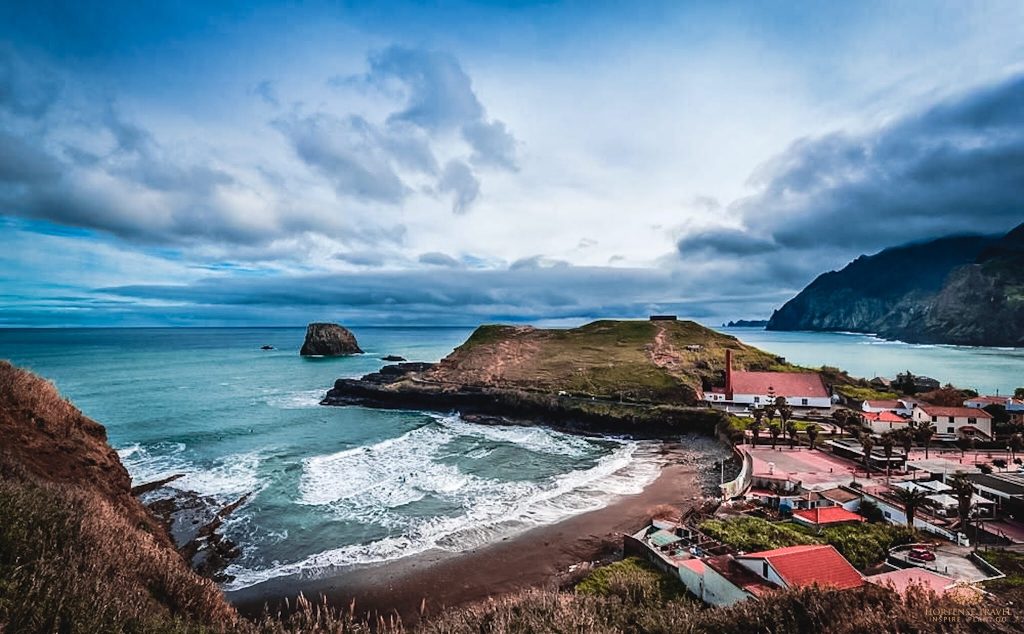 12. Clube Naval de Sao Vicente and Faja da Areia
The ideal beach to head to if you are keen on water sports, the Clube Naval de Sao Vicente Beach is located in the Faja da Areia close to the village of Sao Vicente, a quaint village known for its lava caves. The beach is an extremely popular spot with surfers, but this is not the only water sport you can take part in here. Other activities that are available include kayaking, SUP, bodyboarding, and sports fishing. Due to its popularity as a sports beach, the oceanfront is filled with restaurants and shops.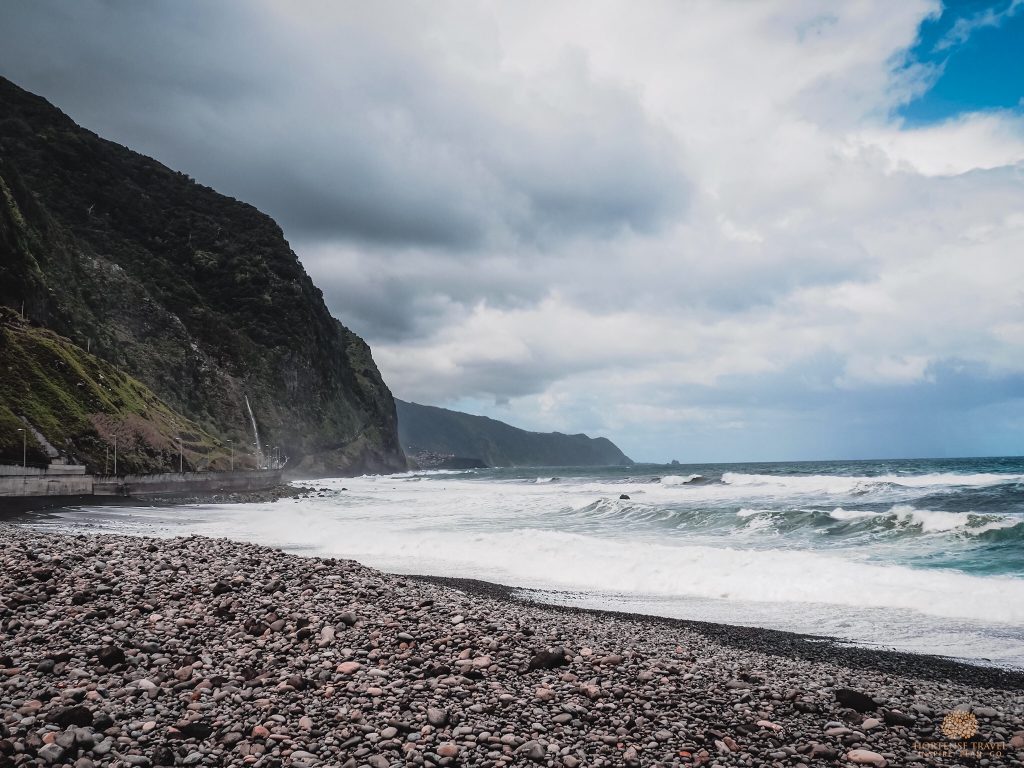 13. Pedra d'Eira, Canical
Located between the Canical bathing complex and Praia da Ribeira Natal, Pedra d'Eira is a tiny beach between rocks with direct access to the sea. Due to the crystal clear waters, the beach is predominantly popular with divers, although more and more people are starting to come here for the spectacular views.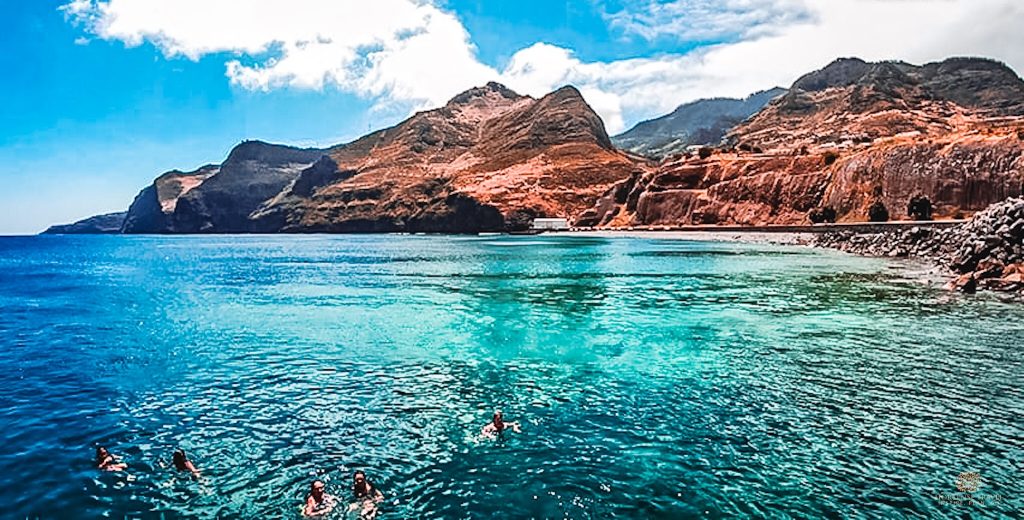 14. Calhau da Lapa Beach, Campanario
Boasting some of the clearest waters in the whole of Madeira, Calhau da Lapa Beach stands out as one of the most remote beaches on the island due to its lack of infrastructure and lifeguards, although there is a small bar with changing facilities which opens during the summer. If your idea of paradise is complete isolation, this should be your beach of choice. Due to its location, it is advised that you wear comfortable shoes – not sandals – to make your way down to Calhau da Lapa. It is a 30-minute walk down to the beach, with half of the path being paved and the other composed of clay and dirt, and it is pretty steep, so watch your footing as you go.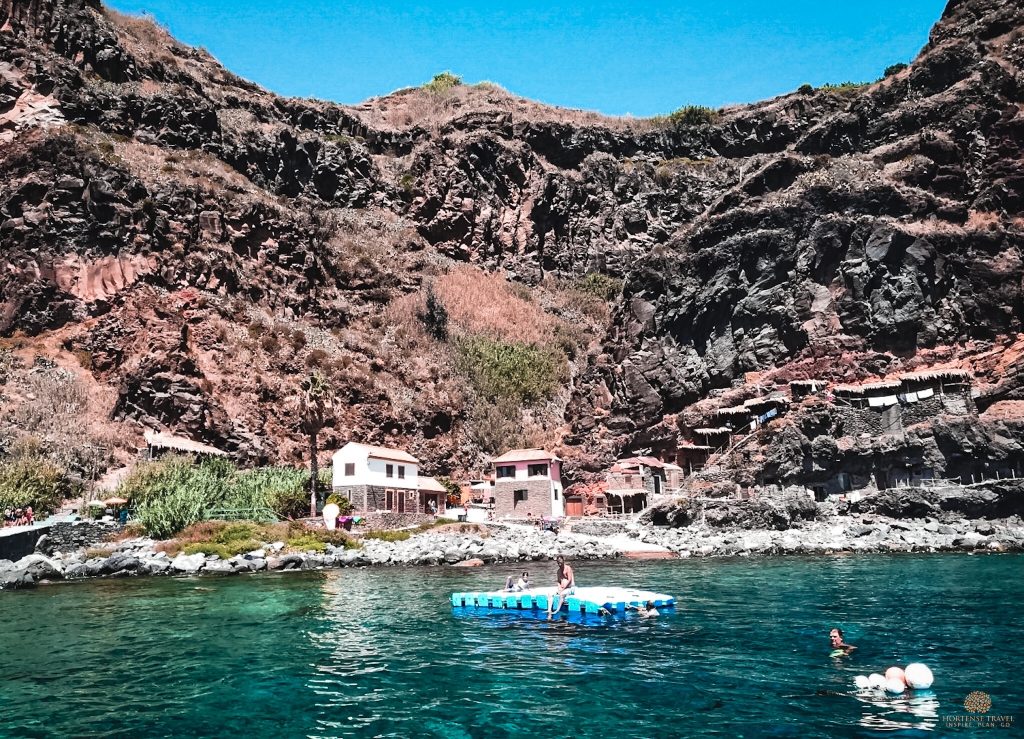 15. Faja dos Padres Beach
Accessible only by boat or the Quinta Grande lift, the enticing Faja dos Padres Beach is situated at the foot of Cabo Girao. As one of the most beautiful places in Madeira, both routes will give you lovely views of the scenery here, but the boat option is particularly spectacular as you make your way under the dramatic cliff of Cabo Girao. Once you arrive at Faja dos Padres Beach, you will find the conditions perfect for swimming, snorkeling, and diving. Surfing is also possible, but should only be attempted by the most experienced of surfers. You should also make time to take a walk along the seaside path where you will pass orchards of mangos, avocado pears, and bananas.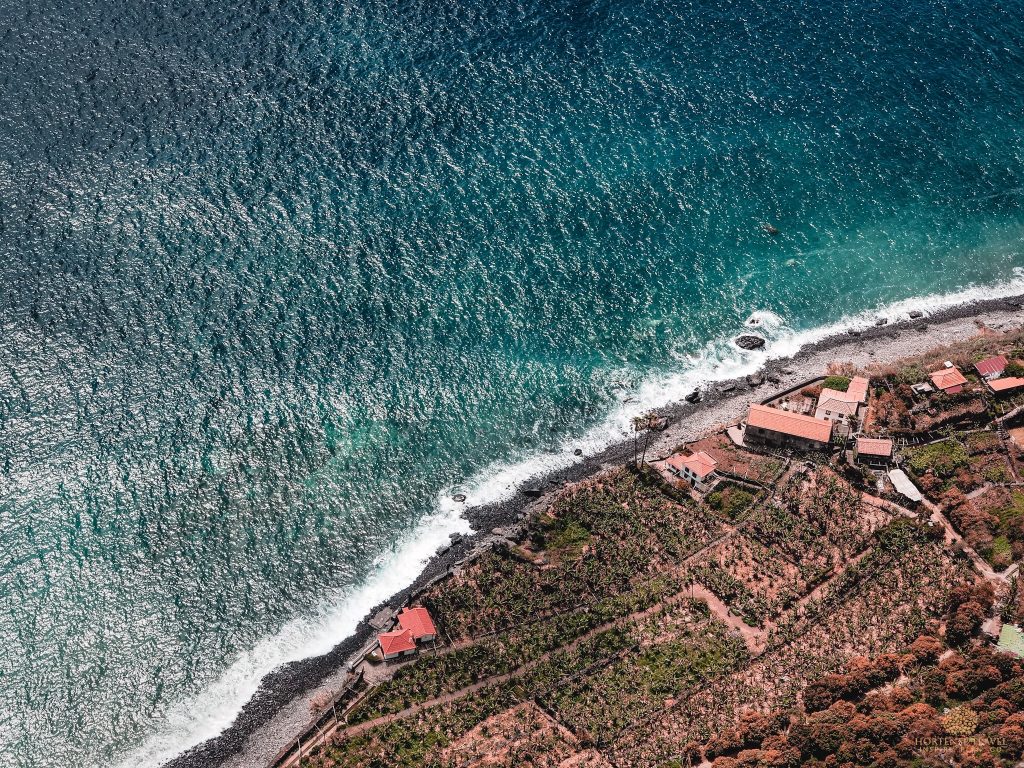 16.  Laje Beach
Nicknamed 'Jamaica Beach' due to the many palm trees grow along the road towards the beach, Laje Beach is another of Madeira's hidden gems. Nestled between rocky outcrops, this black sand beach has the crystal clear waters that Madeira is so famous for, plus its green colors from the neighboring mountain contrast beautifully with the sea, creating the loveliest picture postcard view. Known for its tranquillity, Laje Beach does have some facilities during the summer, but no lifeguard presence.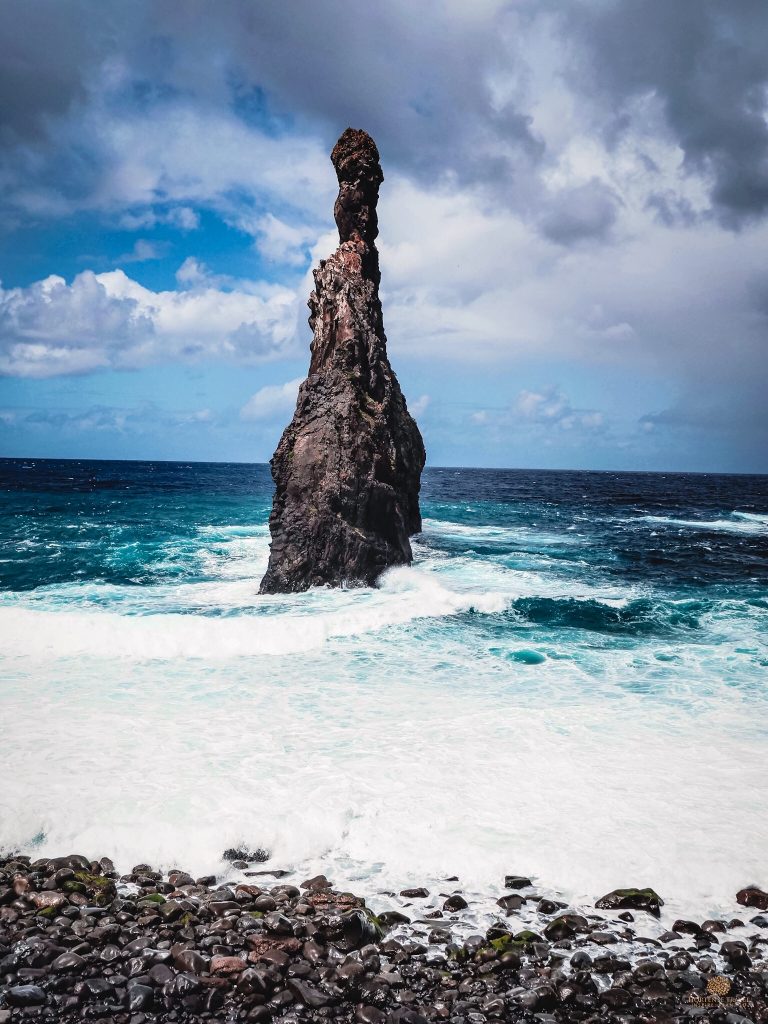 17. Porto do Seixal Beach
One of Madeira's most photographed beaches due to its stunning location, Porto do Seixal Beach lies close to the natural pools of the same name and a small harbor. It is precisely this harbor that acts as a buffer for the beach, meaning the waters here are calm and ideal for swimming. Like many others on the island, Porto do Seixal is a black sand beach that contrasts wonderfully with the green of the mountain and blue of the sea. Be aware that – aside from outdoor showers – there are no facilities available on this beach, so if it is a particularly hot day, you will need to bring your own parasol.
18. Prainha Beach
Located in the Sao Lourenco area, Prainha Beach is unique in that its surrounding landscape is not of the usual greens and blues that you would normally find in Madeira. Instead, here you will find an arid landscape with hues of orange, brown, and yellow, but it is still as beautiful as any other beach on the island. An interesting point about this beach is that the Piedade Dunes can be found here, which contain fossils of geomorphological importance. As a popular beach – particularly at weekends – there are many facilities here, including a restaurant, sun loungers, changing rooms, and a car park, and the beach now has easy access for disabled visitors.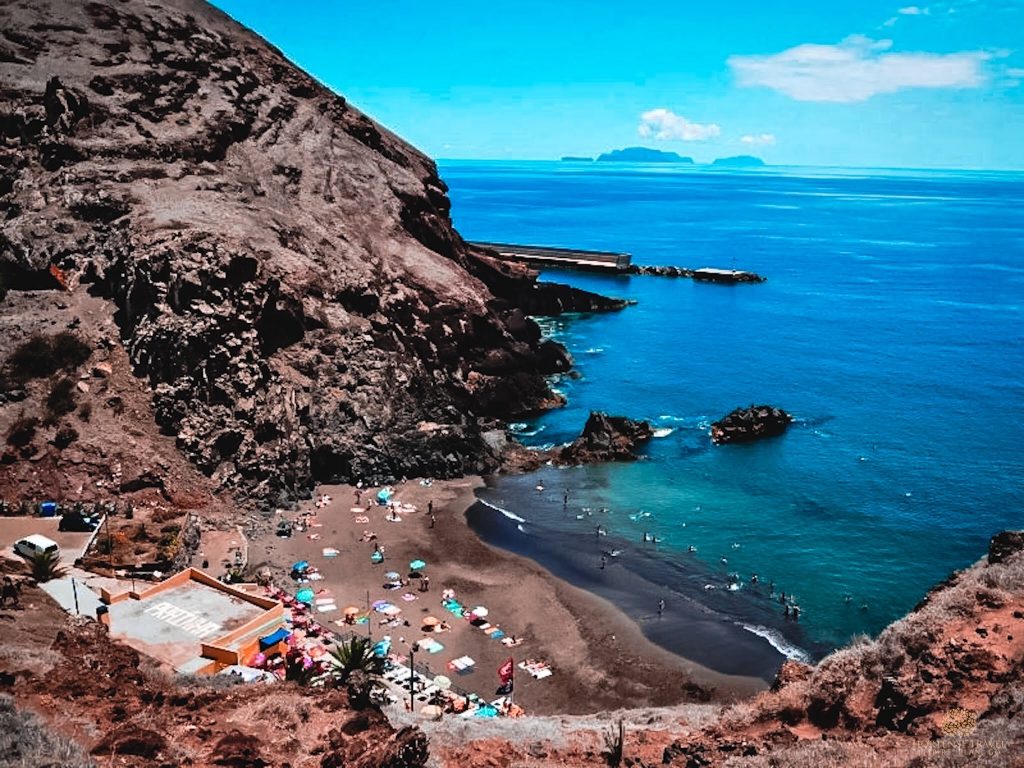 19. Machico Beach
Machico is one of the most populated areas in Madeira and also one of great historical significance – it was here that explorers first set foot on the island in the 15th century – and thanks to an artificial beach that was installed here, Machico is a fantastic place to come to enjoy some sun, sea, and sand. Right next to its pleasant promenade are two beaches, one sandy and one pebble, both of which get pretty busy, so come here if you are looking for a more lively beach experience. Very much like Formosa Beach, Machico's city status means that pretty much all facilities you can think of – and then some – can be found here, such as restaurants, bars, changing rooms, football and volleyball areas, jet ski hire, and plenty of parking spaces.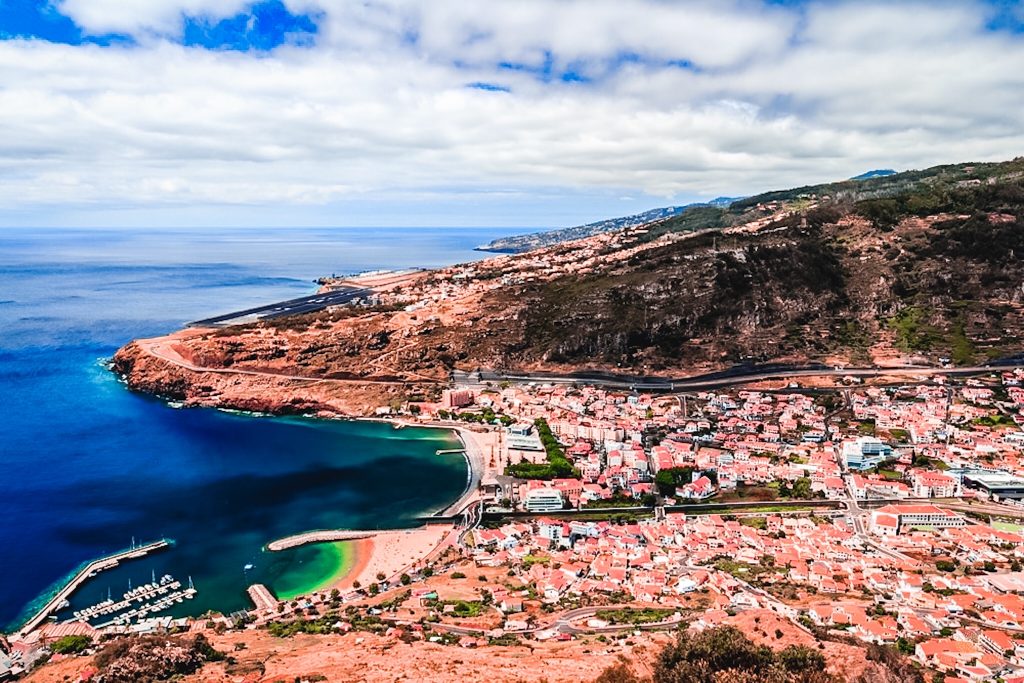 20. Calheta Beach
A favorite among the locals of Madeira, Calheta Beach – like many others on Madeira – is a completely man-made beach rather than natural, with sand imported from Morocco and mainland Portugal. However, this does not mean that it is any less worthy of visiting as the stretch of sand here is beautiful and the swimming conditions are good. A big highlight of Calheta Beach is the nearby rum distillery, which gives you the chance to sample some of the delicious white rum that is made on the island. There is also an arts center located close to the beach, giving you something different to add to your Madeira beach experience.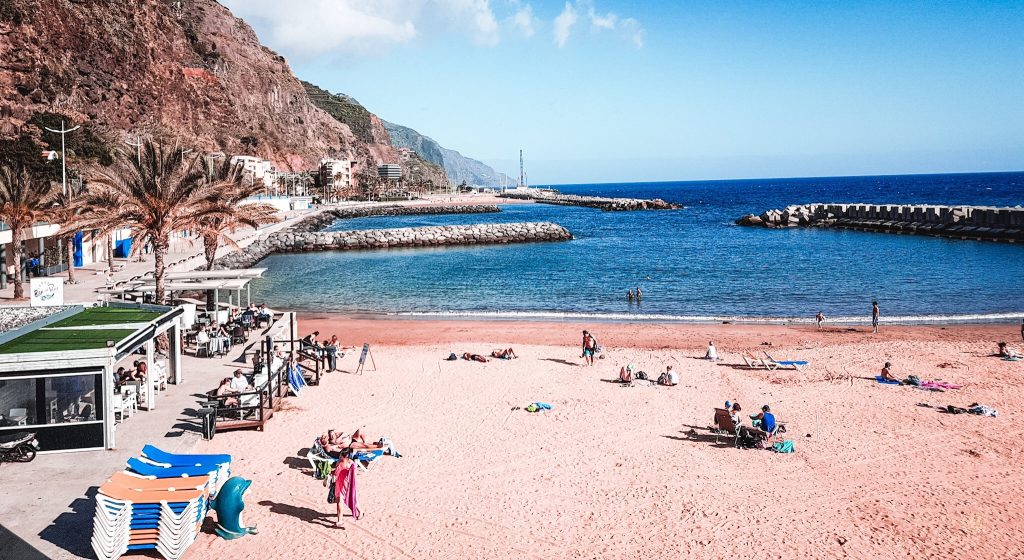 As this list shows, it is not hard to see why Madeira beaches make the island one of the best places to holiday in Europe. There is such a difference in choice when it comes to the beaches here that you could visit a different one every day of your trip and you would get something completely new from all of them. So when taking your trip to Madeira, make sure you visit at least some of the beaches on this list.  
Visiting Portugal soon? Check these out: