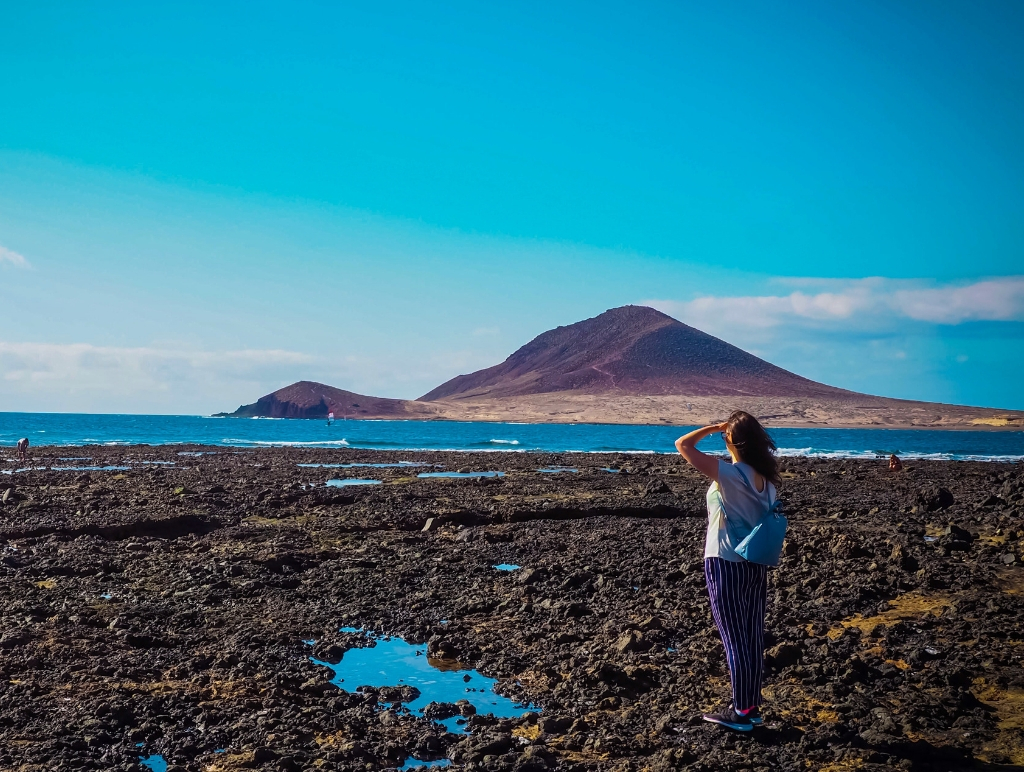 There's no other way to describe Tenerife but as simply stunning. Lots of travelers (millions) are able to appreciate its rustic beauty every year. Most of them stay at a handful of well-known resort towns – such as Playa de las Americas and Los Cristianos. However, those aren't your only options – by far.
My top 3 tips on how to explore Tenerife away from the crowds
1. Book your trip for December. 
You'll have the island almost to yourself. Tenerife is known for its eternal spring so taking this risk will give you great rewards. All photos below were taken in December.
2. Hire a Cabrio and drive to remote places you haven't hear of.
If you can't drive there's a solution for you later in the post.
3. Hike the Teide National Park and not the just the top of the volcano as most people do.
Make no mistake this is a serious hike so come prepared. You'll feel so far away like you're on another planet and you probably won't see anyone, especially in low season.
Read the whole article though if you want to have an amazing trip to Tenerife but you aren't a fan of resorts and beaches filled with tourists. You're looking for a unique experience in a volcanic island filled with hidden gems. We'll give you our best tips on how to enjoy Tenerife away from the crowds – including when to go, what to do, where to stay, and some extra tips that anyone can take advantage of!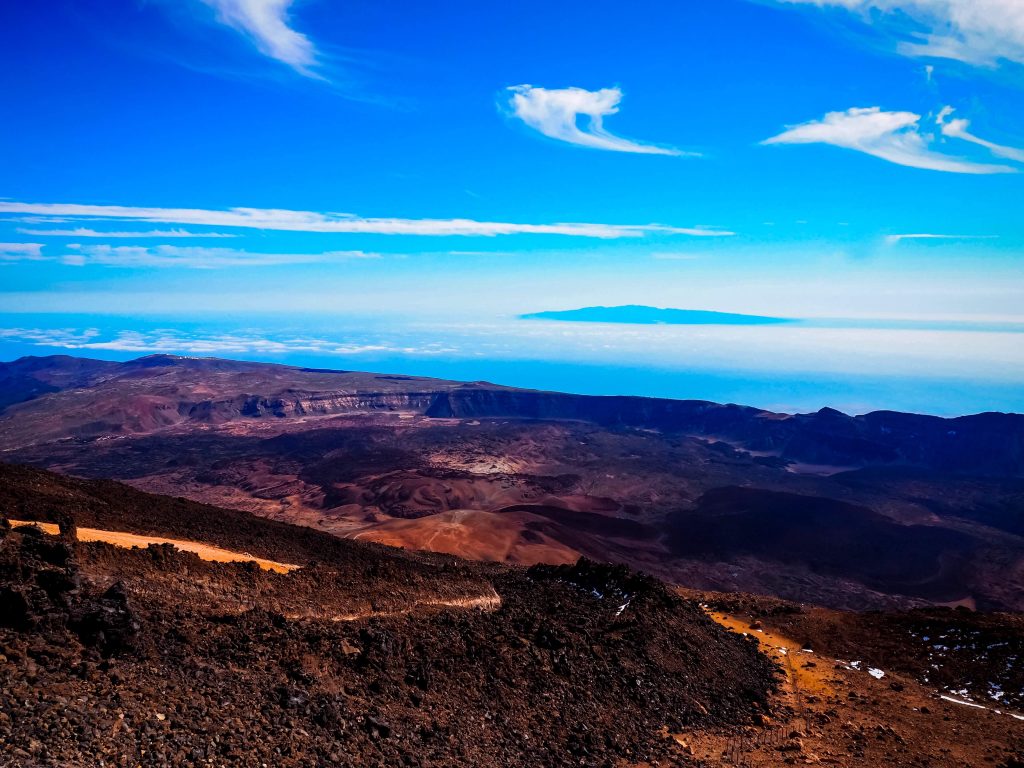 When to Go
Most visitors choose Tenerife as their Summer or Winter holiday destination. That's because Tenerife's weather is so warm and sunny during Summer and even during Winter it's still more appealing than Europe's weather. You may still be able to find places in Tenerife away from the crowds during those seasons but it's definitely more challenging! And if you can't travel in December as suggested above the months that follow are also great.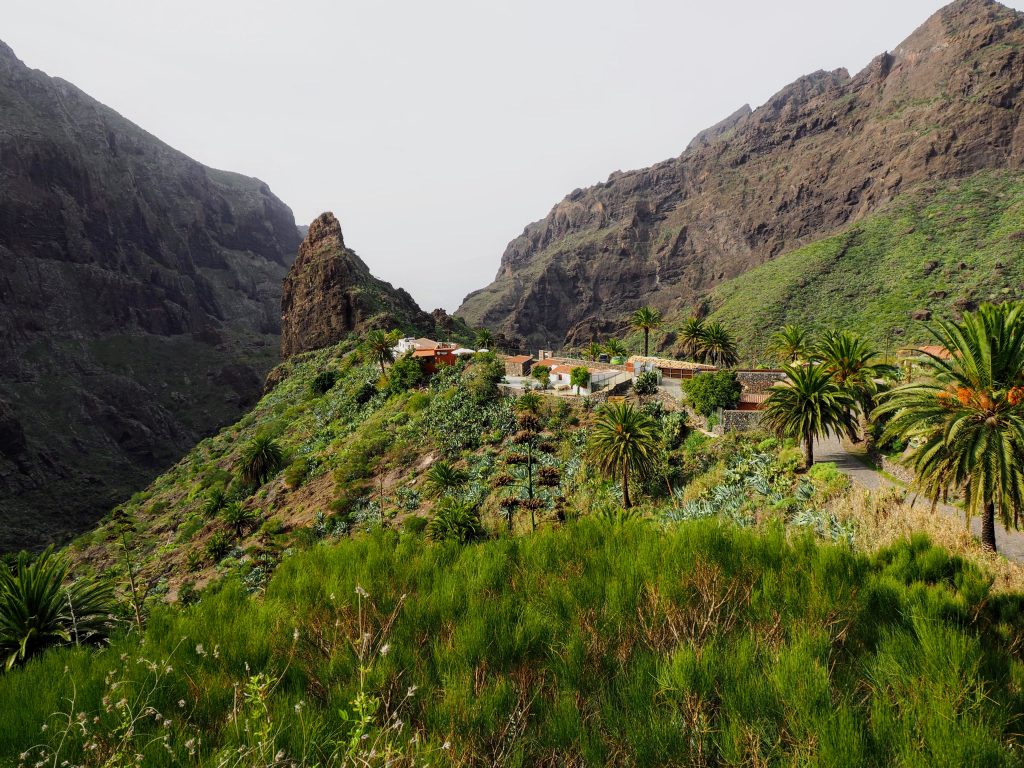 4. Go in Spring
Avoid the Carnival and Easter seasons! Otherwise, you'll have a relaxing time in Tenerife during the months of March, April, and May. Temperatures are usually around 20ºC/68ºF. During Spring, you may even get away with staying in the southern area of the island – where the crowds gather during the Summer and Winter months.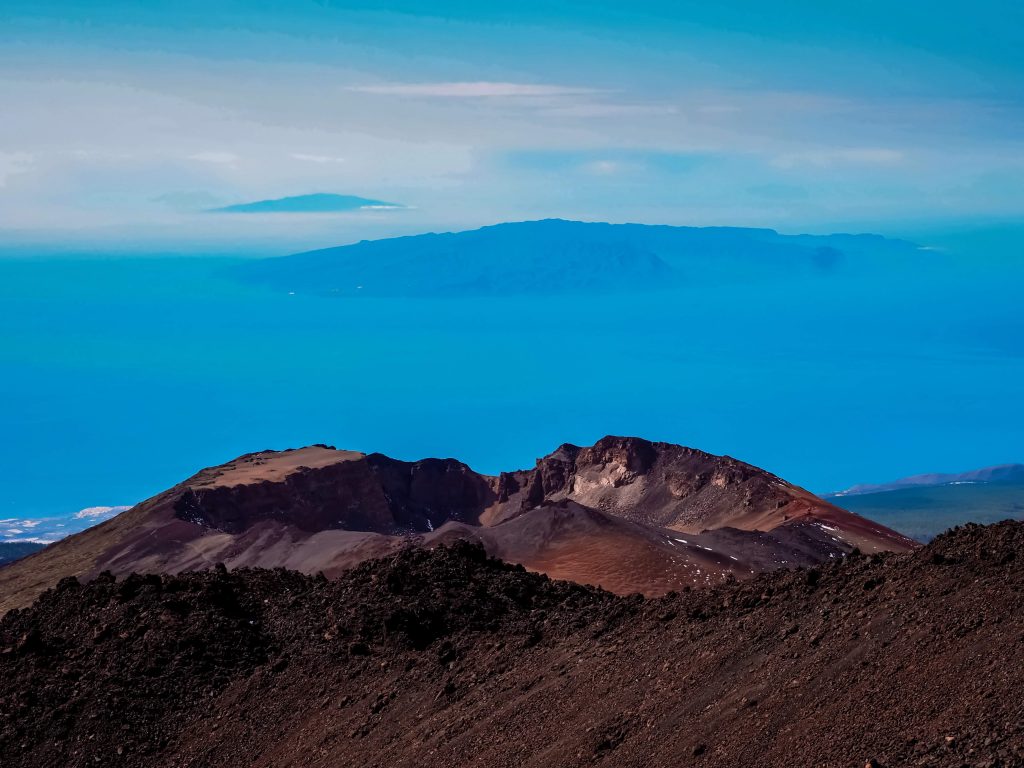 5. Or go in Autumn
October and November are the best months for those who want more from a stay in Tenerife than laying on the beach and bathing in its clear waters! Autumn is the perfect time of year for hikers and explorers to get to know the island. Temperatures are even higher than to those found during Spring (but still around 20ºC/68ºF)!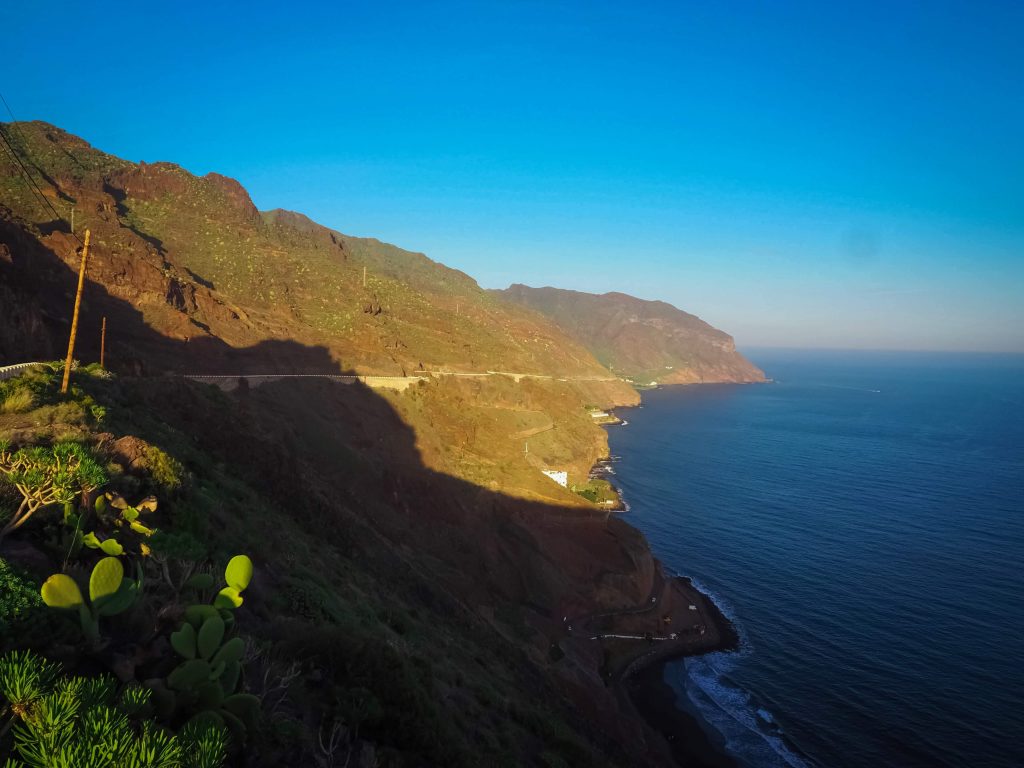 What to Do in Tenerife
6. Travel by Bus around the Island
In order to avoid crowds, you may need to get to the more remote areas of Tenerife (especially during the Summer months). However, even if driving isn't an option for you, you may still travel anywhere on the island for very agreeable prices using the TITSA bus services.
The bus routes connect points of interest such as both the Los Rodeos (North) and the Reina Sofía (South) airports, Los Cristianos, Costa Adeje, El Teide, Los Gigantes, Garachico, La Orotava, La Laguna, and Santa Cruz.
If you're adventurous and you'll be spending a while in Tenerife, consider a bus trip around it! You may stay at different locations throughout your trip and get to know the whole island instead of only one area of it.
7. Windsurf and Kiteboard at El Médano
El Médano is known as the perfect spot in Tenerife for water sports such as windsurf, kiteboard and surf. If you're into any of these, don't second guess this option! There are also many schools available to help you with your first strokes in any of these.
However, it's up to us to say that there's more to El Médano than those sports. Its location south of the Reina Sofía Airport (South) makes it easy to reach. You may choose to relax on the long sandy beach and taste the delicious tapas. For these reasons, this coastal town is also a great option for those who want a simple trip to the warm sun of Tenerife.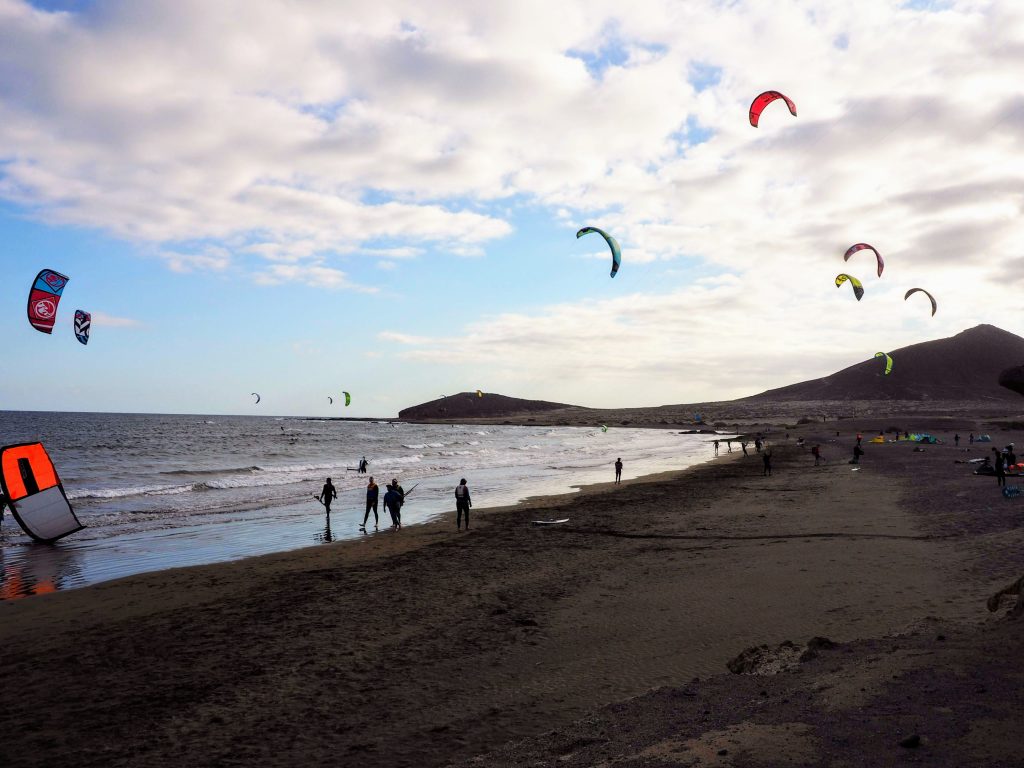 8. Visit the Fish Market at Las Galletas
Las Galletas is located in the southern area of the island and quite near to Los Cristianos (which is one of the most crowded areas of Tenerife during Summer and Winter). Las Galletas is one of the best options for those looking for a less crowded resort town instead of a smaller village. It's also a good coastal area for you to try diving and surfing.
Even though it's a resort town, Las Galletas still has part of the charm you'd expect from a traditional fishing village. While you may still encounter small crowds at Las Galletas, its fish market is a unique opportunity for visitors to have a glimpse of the locals' way of life which you wouldn't in other resorts.
9. Ride an Electric Bike around La Caleta
La Caletta is also located in the southern coast of Tenerife. You may choose to stay there or to head there for only a day away from the crowds of the resort town you're staying in. Since it's fairly close to Adeje – a famous resort town –, you may opt for renting an electric bike there and head to La Caleta on that. The view over the ocean is incredible!
Beaches aren't La Caleta's biggest point of interest but don't let that stop you from enjoying the ones available. They are beautiful rocky beaches of easy access due to the stairs provided.
---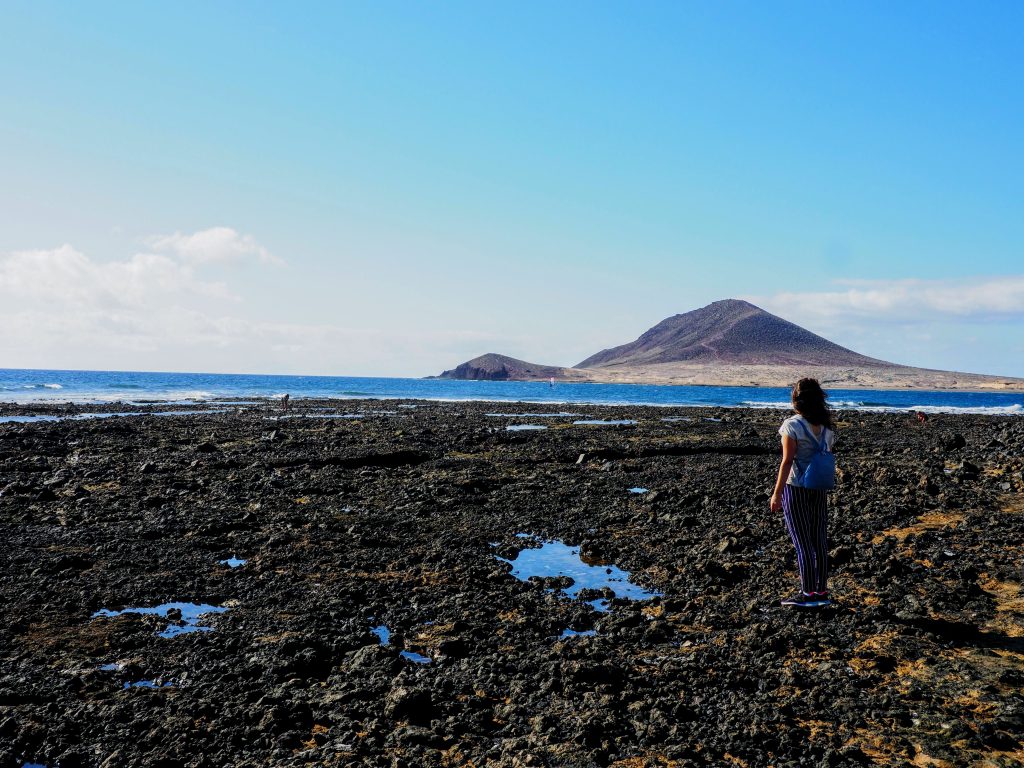 10. Stargaze in the Teide National Park
The Teide National Park is definitely one of the best places you may visit in Tenerife – it was even declared a World Heritage Site by Unesco. Even though it's quite popular and, therefore, prone to small crowds, we couldn't avoid adding it to this list. It's especially interesting since it's where Tenerife's highest volcano is – Mount Teide!
Chances are you live in a heavily populated area. In that case, you may have forgotten how beautiful a night sky is. However, as you head deeper into the heart of Teide National Park, light pollution gives way to a dark sky dotted with shiny stars. It's the perfect opportunity for you to lay down and have a long stargazing session.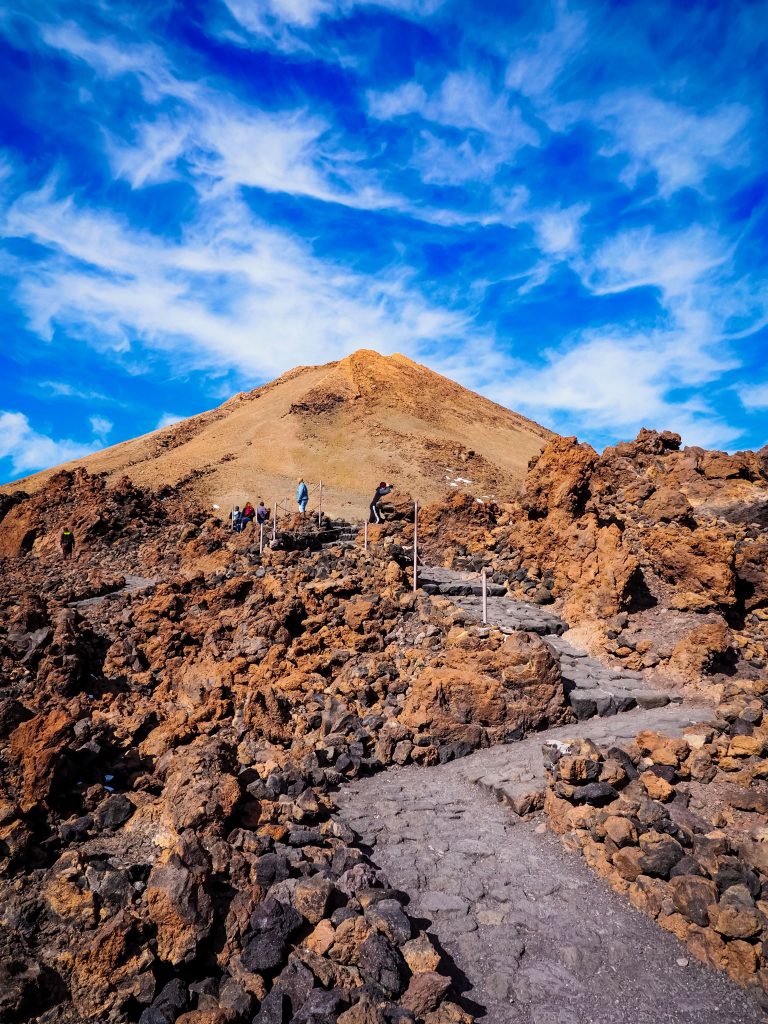 11. Bathe at the Garachico's Natural Rock Pools
Those who don't mind crowds will probably choose to visit Garachico in August, during the San Roque Festival. Even though that's a great time to visit this north-western coastal village, the festivities invariably attract crowds.
Another option in Garachico worth looking into is the El Caleton natural rock pools. You'll enjoy visiting them any time of year! In warmer temperatures, bathe yourself in them and relax listening to the waves crashing. Even though they get quite cold during the chillier months of the year (and maybe even rough), it's still worth visiting them than simply to enjoy their amazing natural structure!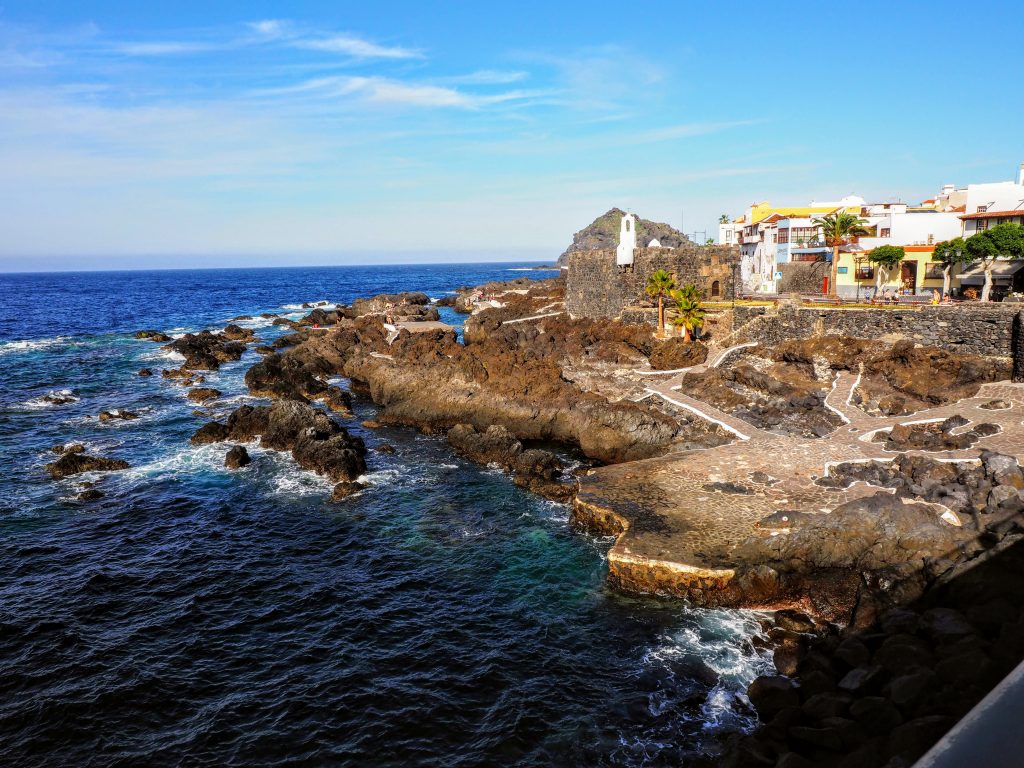 12. Taste Traditional Canarian Dishes at the Casa Gaspar
It can be difficult to find authentic Canarian cuisine in the main resort areas of Tenerife. Many of these traditional restaurants are hidden behind corners, on side streets which aren't often walked through. Therefore, the most effective way to find where to eat authentic Canarian cuisine in Tenerife is through recommendations of both locals and more experienced travelers online.
Our recommendation for you is Casa Gaspar in Garachico. The local seafood dishes are its biggest hit between customers but they also have both meat and vegetarian options. In addition to delicious food, the pricing is also very inviting. Even if you aren't staying in Garachico, this restaurant should be another reason for you to consider a day trip to this side of the island!
13. Enter the Cueva del Viento
If one of the most impressing aspects of Tenerife for you is it being a volcanic island, don't miss the opportunity to explore the lava caves near Icod de los Vinos! Visiting the Cueva del Viento (so is called this lava caves network) will give you a completely different perspective of the island and its distant past. This lava caves network was created around 30,000 ago by lava flows and extend itself through over 17 kilometers (or 11 miles). The caves are a photo album of Tenerife's past – you'll find both fossils and remains from when Guanches inhabited the island.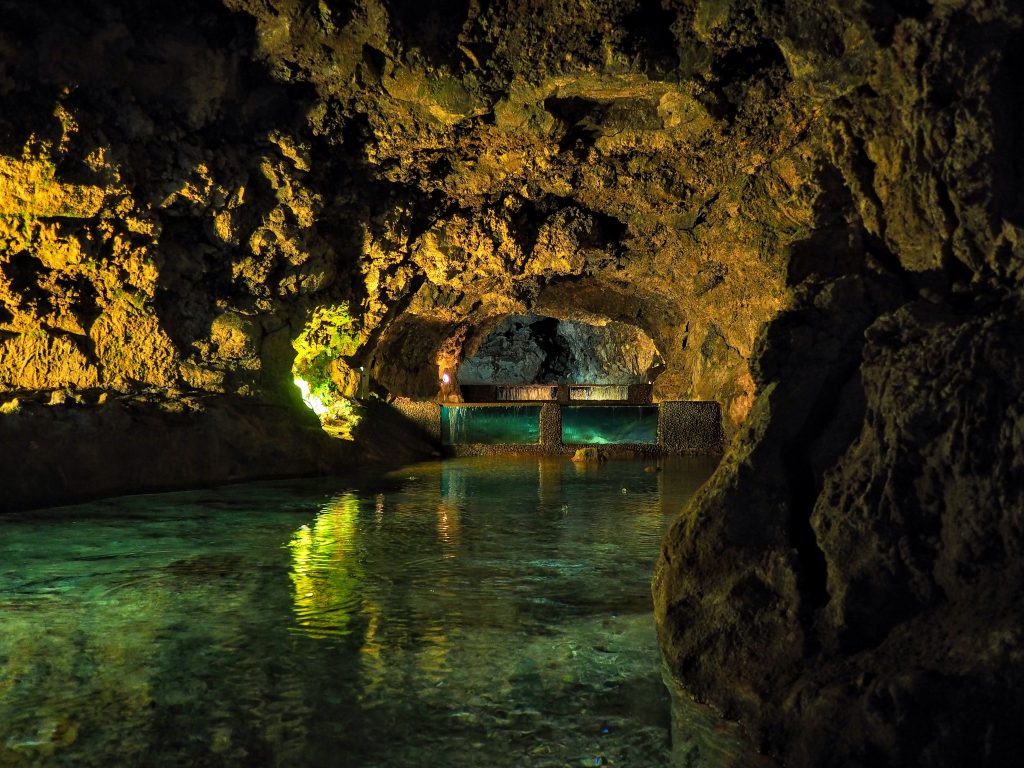 14. Explore the Botanical Garden at Puerto de la Cruz
Similarly to Las Galletas, Puerto de la Cruz is a less crowded resort town. It's located in the north-western area of the island and is mostly known due to its Botanical Garden. The lush vegetation you can see there includes both tropical and sub-tropical species. Entrance is also quite affordable!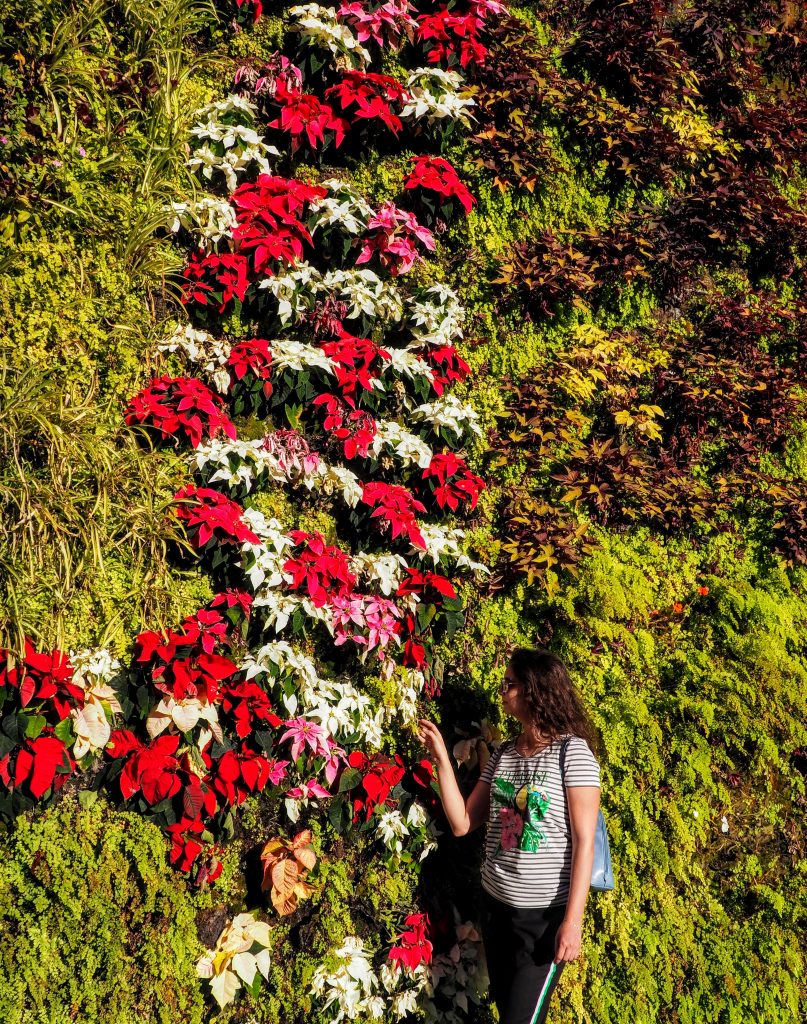 15. Feel Tenerife's Past in La Orotava
Also in the north-western area of Tenerife, right beside Puerto de la Cruz, there's a village called La Orotava. What distinguishes this village from others on the island is the abundance of historical buildings in it – from churches to convents, from old mansions to an astonishing botanical garden. It also offers some of the best views over the banana-crop forest.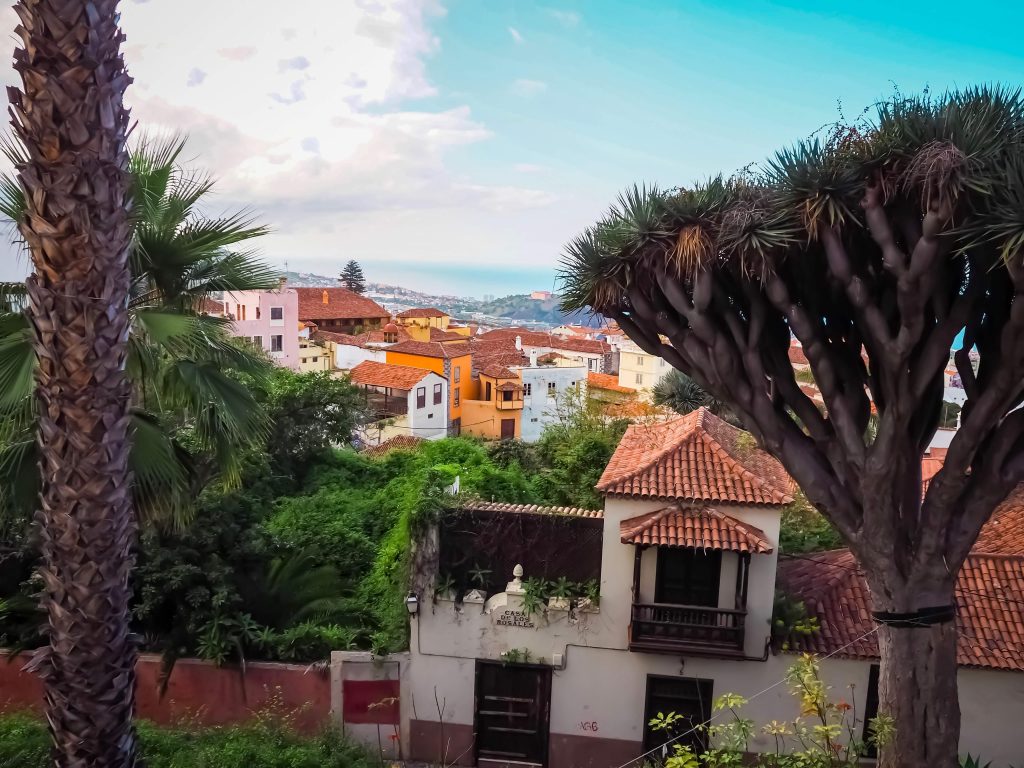 16. Spend Some Time in La Laguna
You've probably heard of Santa Cruz – the crowded capital of the Canary Islands and of Tenerife. But did you know that La Laguna used to be the island's capital?
Unlike most of the villages recommended, La Laguna isn't a coastal fishing village. It's located close to Santa Cruz but further inland. Declared a UNESCO World Heritage Site, it offers plenty of interesting monuments, palaces, and houses for you to see and visit. Make sure you don't miss this opportunity to visit the archipelago's oldest university.
After reading this, you may be surprised you haven't heard of La Laguna before. It definitely deserves more attention than what it's given but, lucky for you, that means that fewer tourists are attracted to this hidden gem!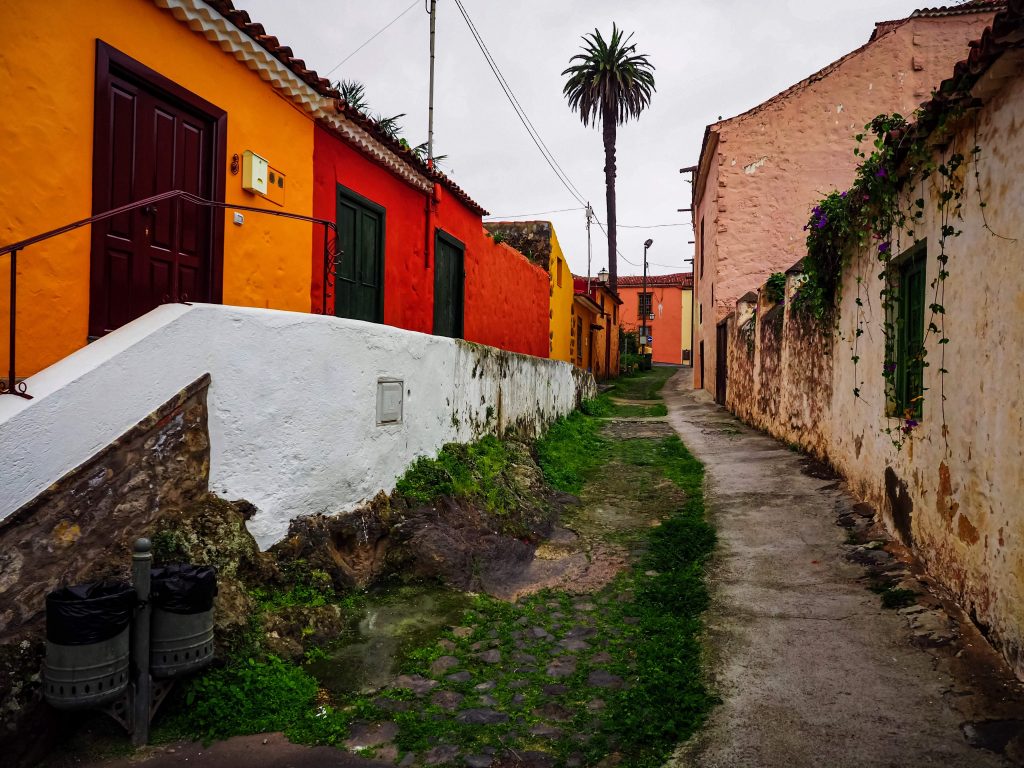 17. Climb the Volcanic Landscape in Arico
You'll find plenty of climbers in Arico but it's still way less crowded than the resort areas you're familiar with. It's perfect as a one-day destination for those who are into natural rock climbing to get away from the crowds.
Being the largest rock climbing area in the island, Arico offers its visitors around 250 routes which include simpler ones for beginners and more challenging ones for experienced and professional climbers. There are also plenty of options for those who are into bouldering instead – including those at Arico Nuevo.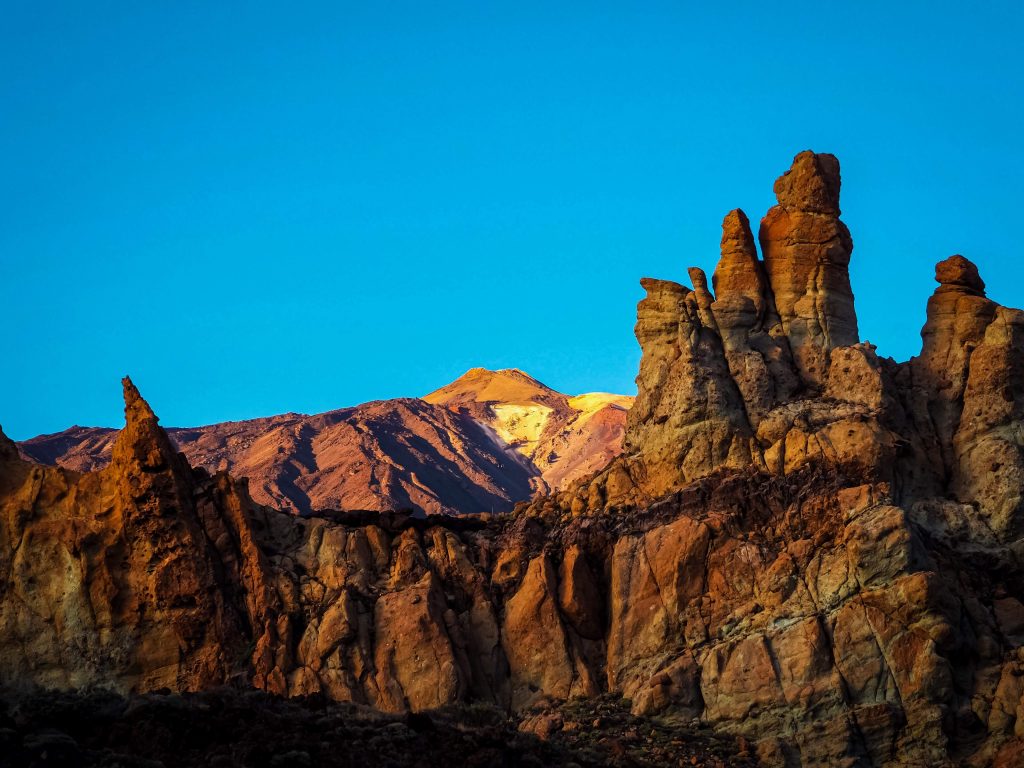 18. Dive Deep into the Ocean at Abades
Close to Arico is Abades – another option for you to stay in. It's relatively quiet compared to its southern counterparts and there aren't many hotels and nightclubs around. So, you might need to get creative with accommodation. Another option is to simply head there for a day to get some time away from the crowds!
From there you may try snorkeling or diving (or both!). This is actually Abades biggest selling point. There are plenty of stunning rocky underwater sceneries to explore in the area, as well as diving schools that will help you get started!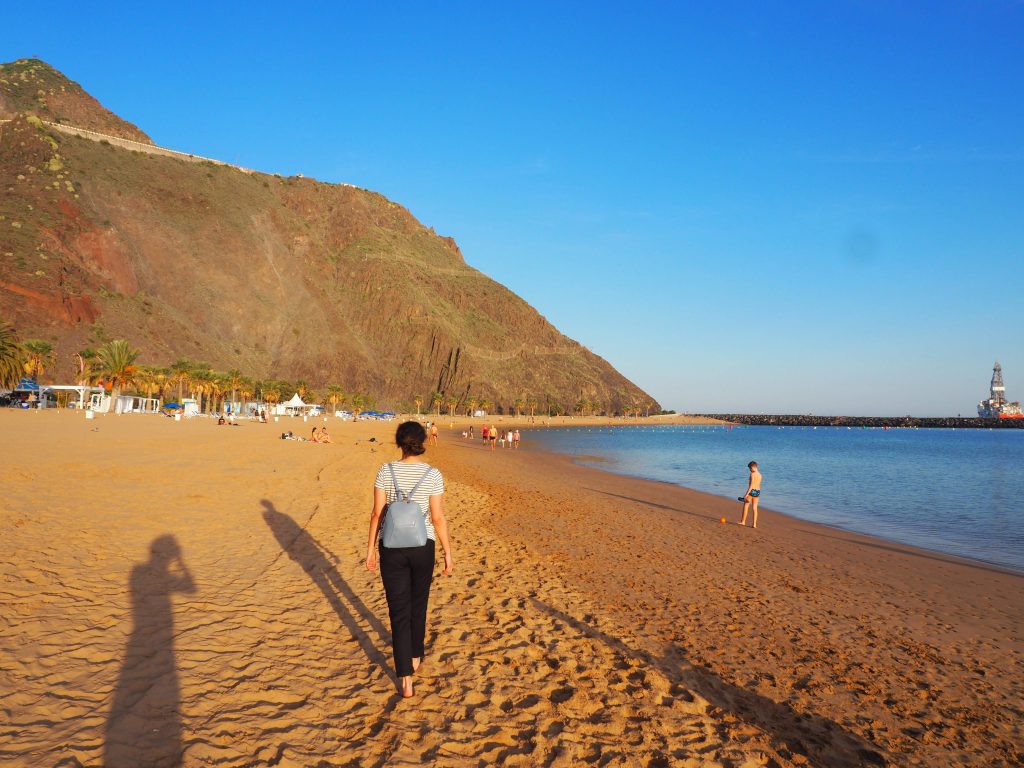 19. Have a Barbecue in a Picnic Zone
Who says you need to spend your whole time in Tenerife on the beach? Explore the forests and mountains. There are many areas where you can cook a delicious barbecue. Bring your own ingredients (we recommend local fish), drinks, and matches. This is one of the ways locals spend their weekends – if you want a quieter picnic, choose a weekday instead!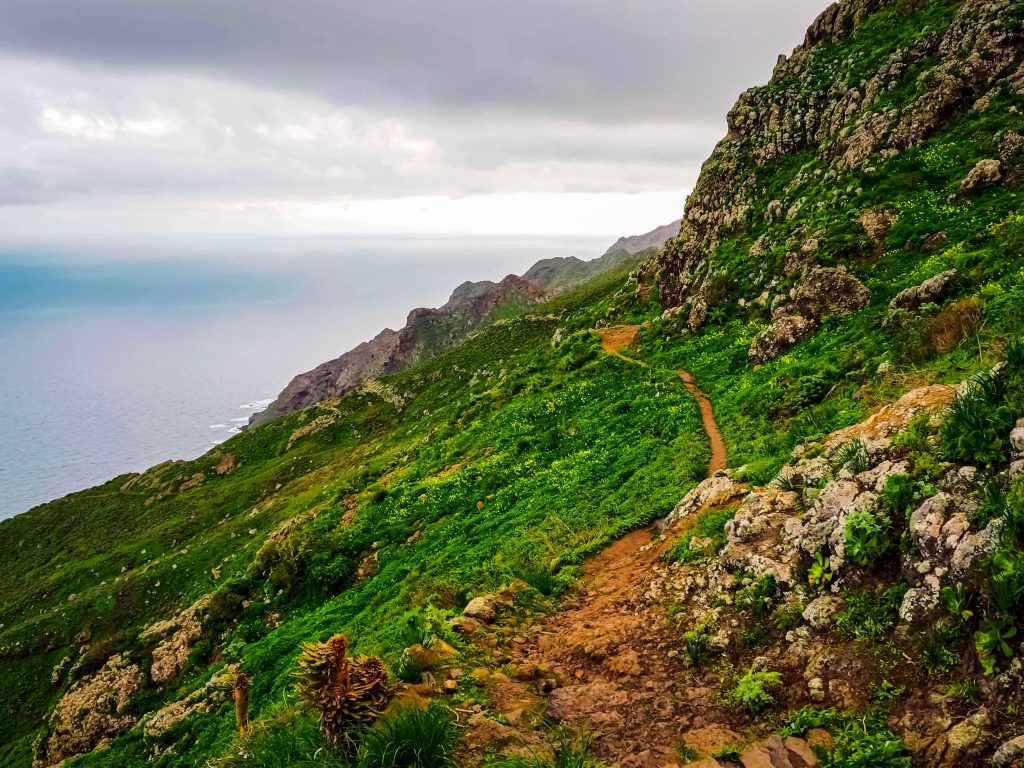 20. Sail Around Tenerife for a Day
For a different perspective of Tenerife, take a day to sail around it! In addition to the beautiful views over the island and its less known beaches, see dolphins and whales. Depending on the service you choose, you may even get to swim in the ocean! 
There are many different companies for you to choose from. Take your time doing the research and you'll certainly find an option that doesn't include a crowded boat. Or let me help you find the right tour for you.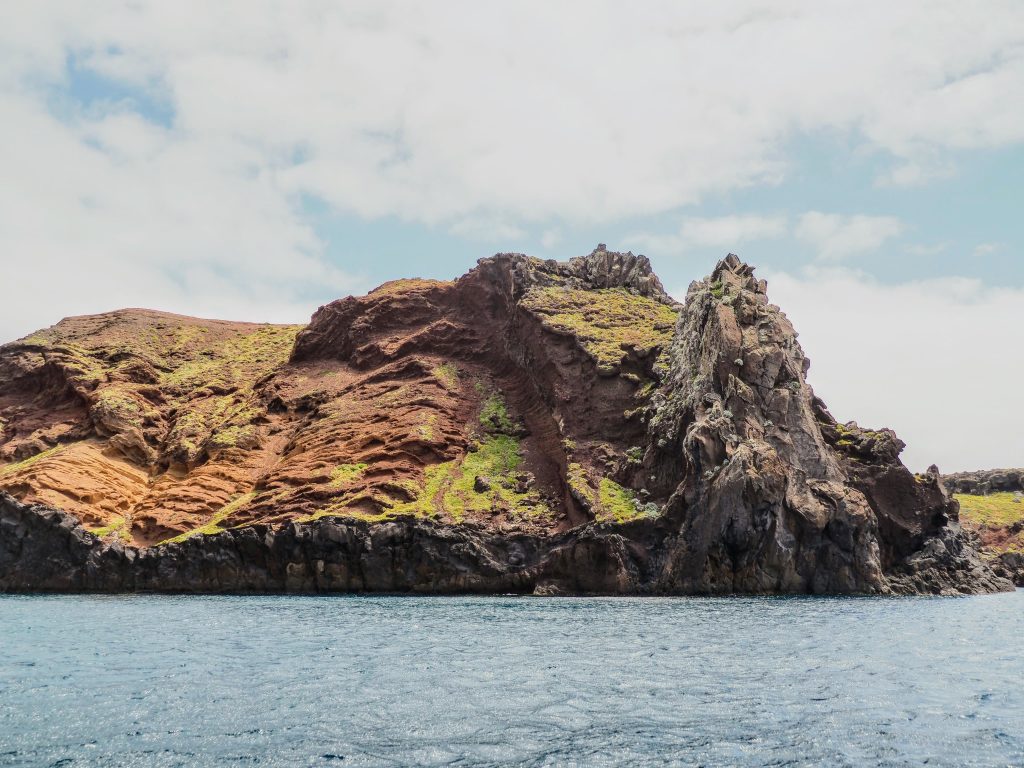 Where to Stay in Tenerife
Before we get into the specific recommendations, there's one point we need to make. In some of the locations mentioned it'll be a bit harder for you to find accommodation. However, don't let that deter you from staying where you want. Even though it may be challenging to find hotels, there's always the option for you to rent a house instead.
We'll give you a few hotel recommendations that offer a good experience to their guests but that are less prone to crowds. This may save you some time researching, making your life easier which is what we all want on vacation!
Its prime location near the Reina Sofía Airport (South), the Teide National Park and the southern coast of Tenerife, allows the Finca Vista Bonita to appeal to all sorts of tourists. Families are very welcome and facilities do bear them in mind. However, it's also just as suitable for couples and groups of friends of all ages who're looking for quiet accommodation close to nature!
It's the main tourist accommodation in the traditional village of San Miguel de Abona which means it's definitely not a resort town and you'll be far from the crowds and fully submerged in the Canarian culture!
If you're looking for a fancier option, Hacienda del Conde may just be the right choice for you. This 5-star hotel's luxurious facilities include three restaurants, a spa, a gym, two swimming pools and even a golf course with a privileged view over the ocean! 
The Hacienda del Conde is suitable both for those who simply want to make the best of their accommodation and for those who are looking forward to exploring Tenerife. Since it's located at the western end of the island's northern coast, it gives its guests a central location from where they may visit both the points of interest in the northern and in the southern coasts of Tenerife.
If you're planning on staying in Garachico, one of your best options is the Hotel San Roque. Even though it still keeps the charm of its 17th-century architecture, this 4-star hotel has been modernized and looks fresh and clean. It's most appealing feature is the pool located in its central open-air patio.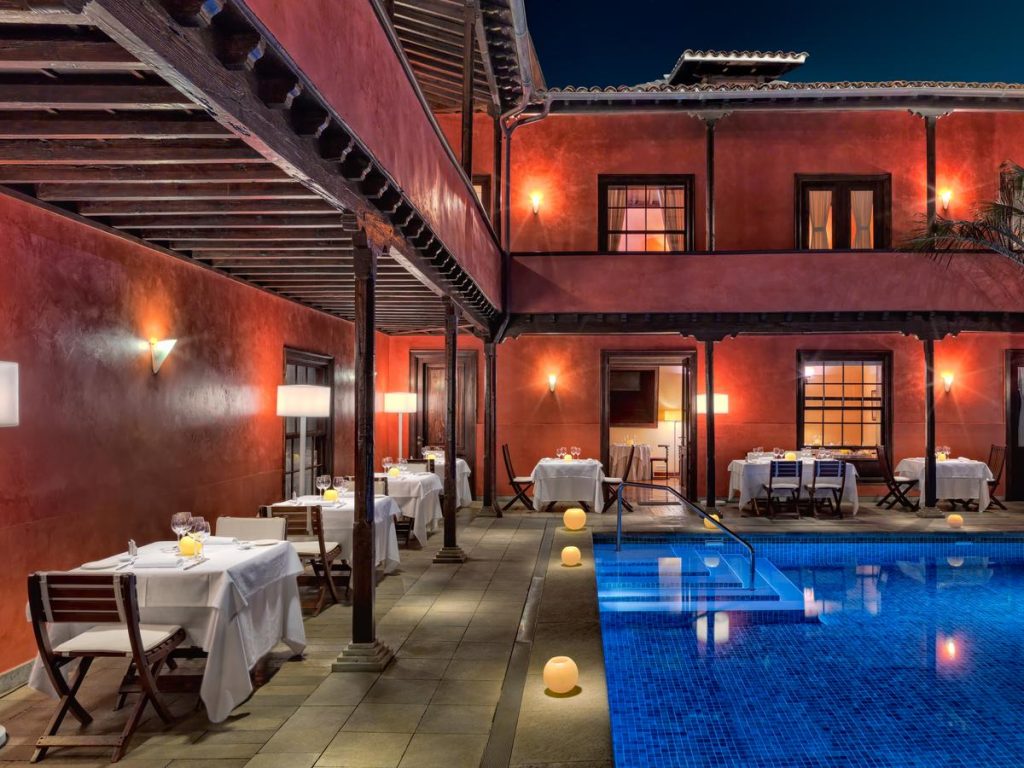 The Hotel Rural Orotava in La Orotava describes itself as a "low-key hotel with free breakfast". It still preserves its original Canarian architecture from 1595 and it's best suited for those who are into quirky and colorful décor. It also has a central open-air patio where you'll find its restaurant which serves traditional Canarian cuisine. In addition to being free, breakfast is served in a beautiful and cozy room upstairs that'll take you back in time. This 3-star hotel offers you great value for your money!
Final Tips
These three tips are a bonus that works for everyone who wants to see Tenerife away from the crowds  – whether you're visiting the island on the low or the high season, whether you're staying at a resort or in a small traditional village, whether you're an adventurer or someone looking forward to a relaxing time on the island. 
21. Go to the Beach Early in the Morning
The earlier you get to the beach, the bigger is your chance of easily finding yourself a good spot. The Spanish like to sleep in! You may even choose to restrict your time on the beach to the morning, avoiding both the crowds and the time when the sun's rays are the strongest.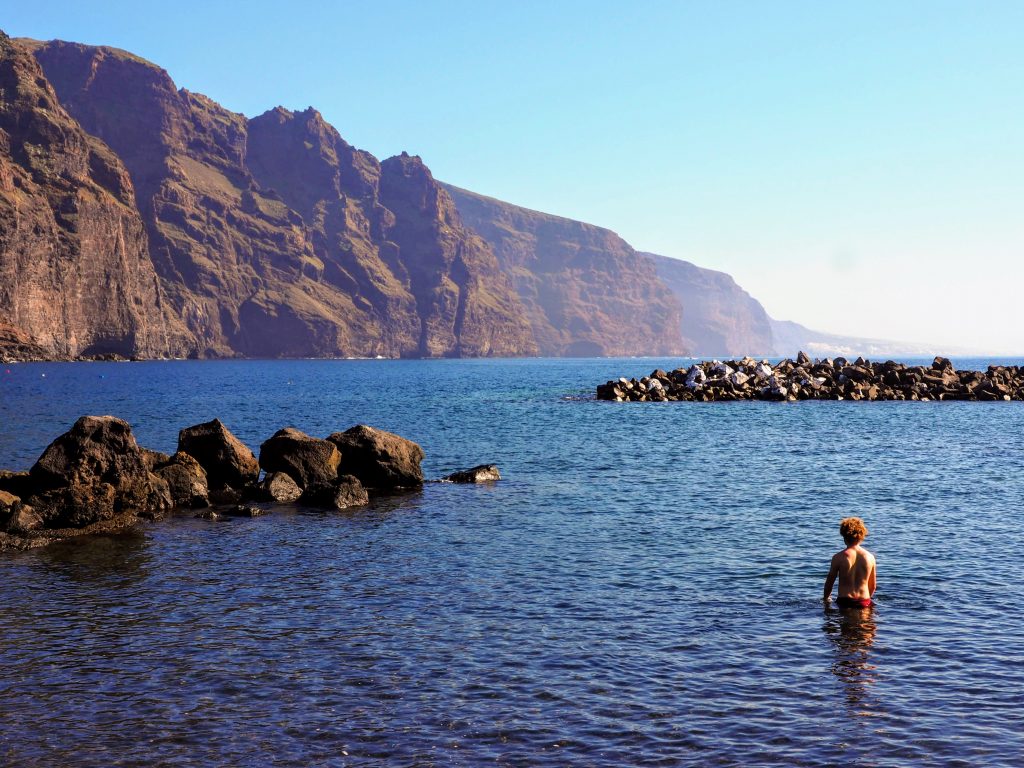 22. Eat Lunch and Dinner Early
Locals (and the Spanish in general) tend to eat quite late – both at lunch (after 2 pm) and at dinner (after 9:30 pm). For that reason, even though you'll still be sharing the restaurant with other tourists, it's easier for you to avoid the crowds if you eat early!
23. Shop in the Afternoon
You may have heard of the siesta! It's basically the traditional nap that Spanish like to take during the early afternoon. Some stores will be closed during that period (because workers will be having their siesta). However many stay open all day in the more populated areas – you may take this opportunity to avoid the crowds of shoppers in Tenerife.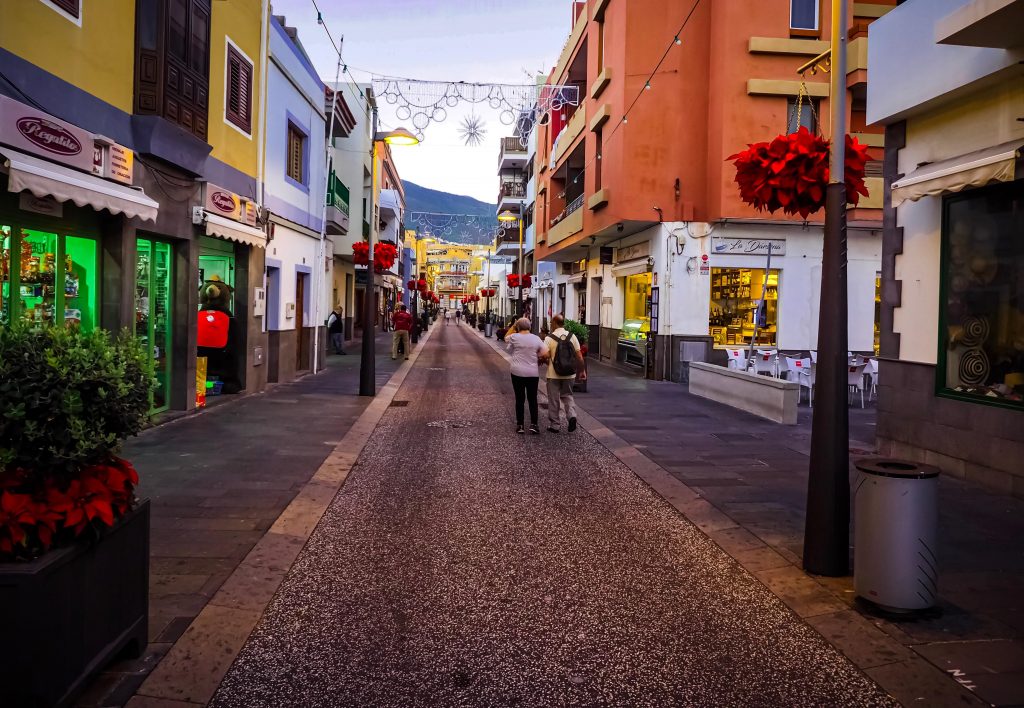 There's much more to Tenerife than crowded resorts but, even if you choose those, you'll still be able to avoid most of the crowds by following our tips. Choose Spring and Autumn over Summer and Winter, take day trips to some of the destinations listed, go to the beach early in the morning, eat early, and shop in the afternoon.
Is your heart set on Tenerife? Follow it! We'd love to help you plan your perfect trip to this beautiful island.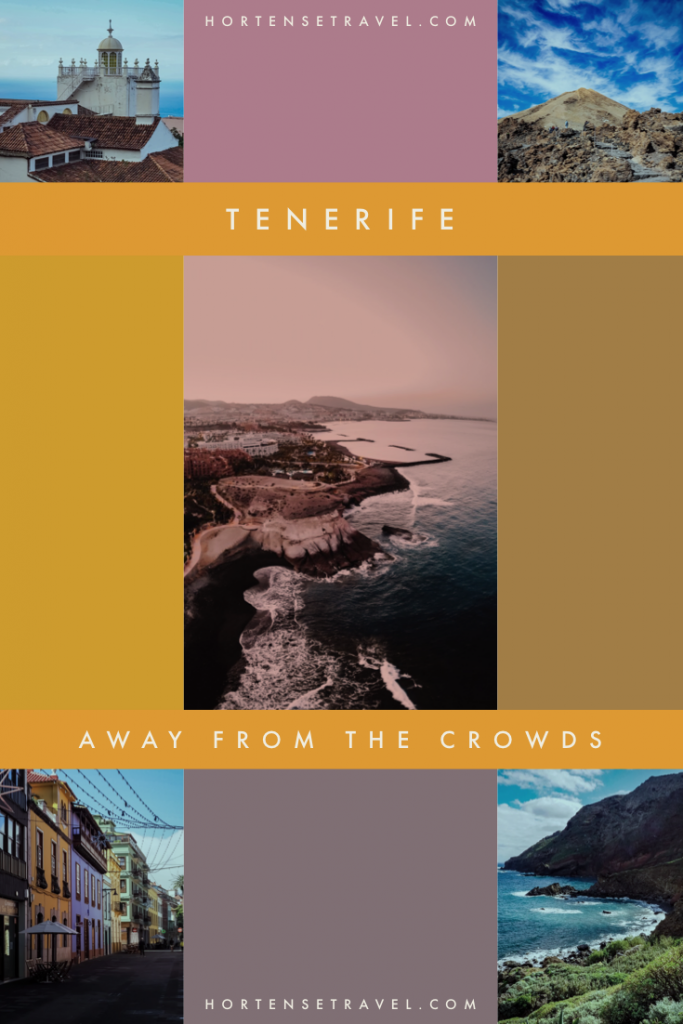 Photographer: Julian Greitler