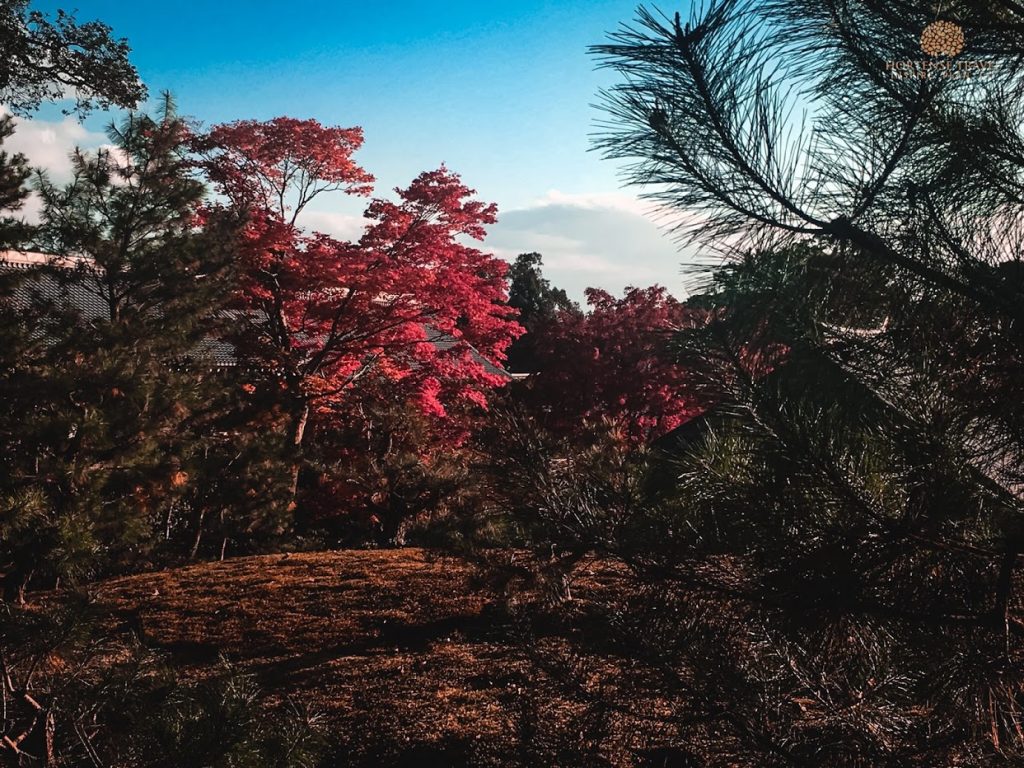 Japan is fortunate to be gifted with diverse terrain, offering stunning landscapes from the peak of mountainous ranges to shallow corals rife with color. The valleys are covered in swathes of green, wispy tendrils of climbing plants wrapped around strong trunks and peeking out past felt leaves. Flowers bloom in riots of a full paint palette; four full seasons have ensured the constant presence of flora and fauna somewhere on the fruitful island.
Japanese parks may offer tranquility and the promise of peace where traditional gardens are a visual lesson in culture and reflection – botanical gardens in Japan, on the other hand, are a miniature of its seasonal glory. There is no shortage of places that are gorgeous all year round as the entire country transforms over the months, but finding this contained beauty is another story.
Luckily for us, Japanese Botanical Gardens have captured what compels us in nature-scape: variety.
1.
Koishikawa Botanical Garden
The last thing you expect from prestigious Tokyo University is ownership of a botanical garden, but nearby Koishikawa Botanical Garden sure looks real enough. Home to a few thousand trees that are carefully preserved and arranged to line paved pathways, the space is a surprising oasis in the middle of Tokyo. While it isn't the most flower-friendly garden, the number of plant species is nothing to sneeze at; the layers of greenery are also a soothing sight compared to the city's constant distractions. There's also a beautiful Japanese landscape garden with a pond, backed by a row of trees that turn into a spread of reds, browns, and yellows during fall.
Most notably, Koishikawa Botanical Garden is made for cherry blossom viewing. The long cluster of dark trunks are spread out enough that the almost white petals create layered curtains above the grass below; comfortable and shaded seating areas. It doesn't get very crowded either, good for a retreat.
Opening hours: 9AM – 4:30PM (closed Monday)
2.
Jindai Botanical Gardens
Once a nursery for trees before it became public in 1961, Jindai Botanical Gardens occupies a huge terraced expanse on the western edge of Tokyo. At 42-hectares wide, it is Tokyo's main botanical garden under the purview of the metropolis, preserving some forestry that belonged to the pre-modern Musashino Plain. Adjacent to the garden is an aquatic plant area and plant information center that you can enter for free.
As expected from a garden so extensive, Jindai Botanical Gardens break down into thirty sectors, each focused on a specific type of flora. The Rose Garden is by far the most famous, a sunken pit with over 400 varieties of bloom. Pinks and reds suffuse the Azaleas Garden by the main gate, while the tropical Greenhouse sits on the opposite side of the neatly kept lawn. The garden is also recognized for a generous sprawl of cherry trees, peach trees, Maple Garden and bamboo field, alongside a stunning Japanese apricot grove.
Opening hours: 9AM – 5PM (closed Monday)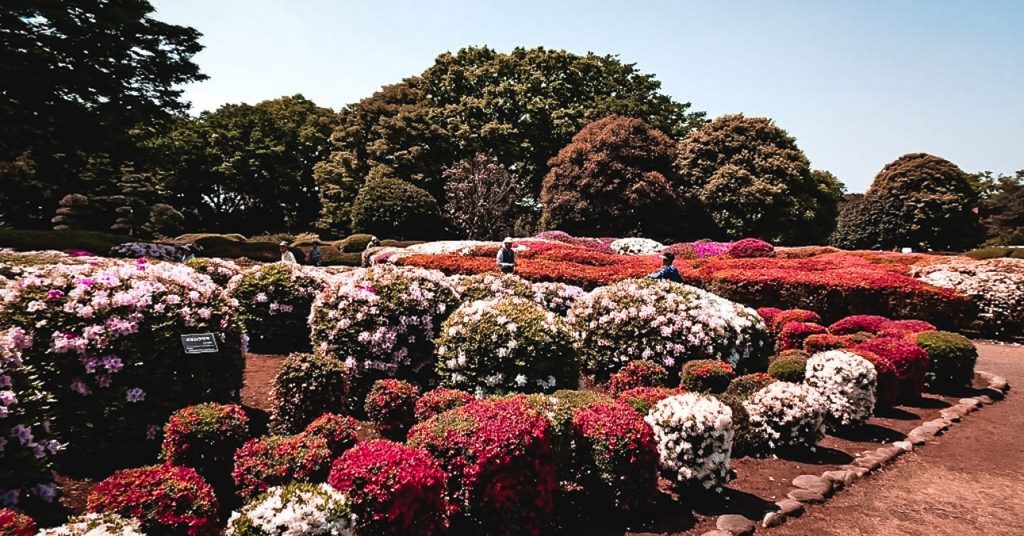 3.
Sakuya Konohana Kan
Sakuya Konohana Kan is technically a buy-one-get-more deal as it is nestled within one of the world's largest greenhouses in Tsurumi Ryokuchi Park. The botanical garden itself was constructed between 197 and 1989, hemmed within a number of cool and hot houses. The conservatory currently houses 15,000 plants and over 2,500 species. It is aptly named after an age-old poem, reverberating with the message: now it is time for the blossoms to bloom in Osaka.
You'll soon realize that tropical plants make up the bulk of the conservatory, waxy leaves and bright blossoms presented alongside waterlilies and mangroves. Humidity gathers the orchids, palm trees and the stringy beard of Chinese banyans, while the Flower Hall shields with coconut palm trees. The Succulent Plant House is a far departure with waned tones, featuring plants for Madagascar, Australia and Africa, while the colder houses display moss from Antarctica. You can linger in the Alpine House to scent the mountain-sourced plants, blue poppies catching your eye right off the bat.
Opening hours: 10AM – 5PM (closed Monday)
4.
Kobe Nunobiki Herb Gardens
People don't often think to look up for nature, resulting in this hidden gem up on Mount Rokko. Accessible via ropeway (unless you're ready for a proper hike), Kobe Nunobiki Herb Gardens is a delightful surprise at the top of lush forests. The View Rest House first greets you with strong European nostalgia, and the gift shop distracts with essential oils, bring-home plants and other smell good gifts. But make your way to the Herb Gardens for both scent and aesthetics!
The outdoor gardens are a riot in the summer, but what makes the gardens worthwhile is the Glasshouse. Another European-styled façade of glass and white beams draw sharp attention to the hanging flower bunches and tropical trees; ascend to the second floor to admire the stream and walls of potted flowers. When you're done being hypnotized by the sounds and tropical feel, take a breather at the terrace for some stunning Kobe views.
Opening hours: 10AM – 5PM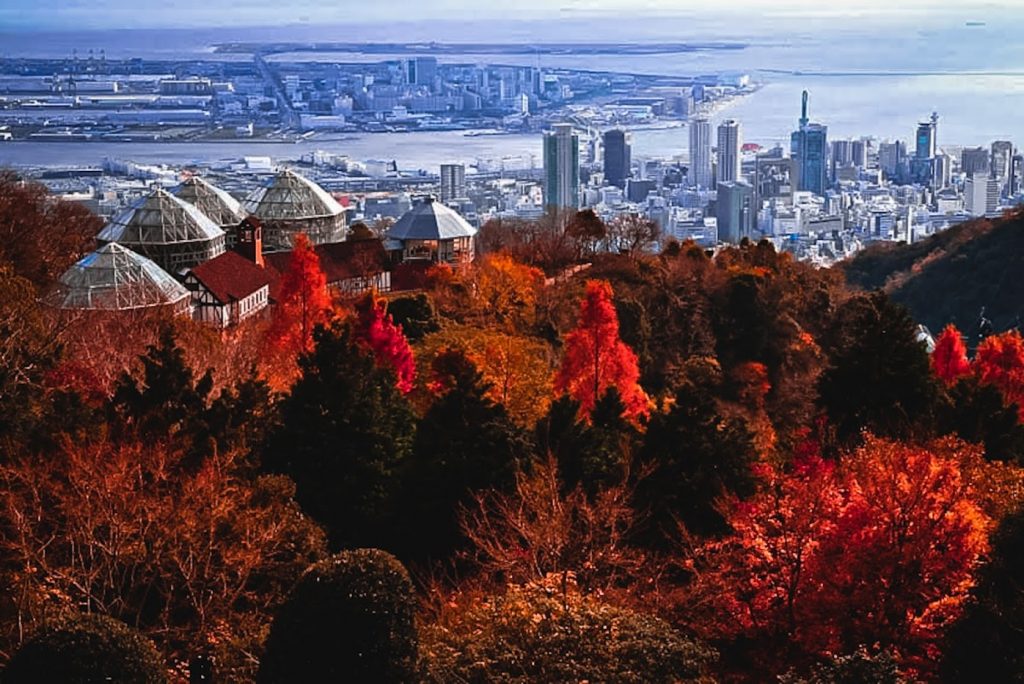 5.
Kyoto Botanical Gardens
Established in 1924, Kyoto Botanical Gardens remain one of the powerhouses in Japan's garden cohort. Spanning a decent 24 hectares, it is home to 12,000 plant types, marking it as the oldest and most comprehensive public botanical garden in the country.
You can consult the maps at the entrance or wander at ease to find avenues flanked by looming camphor trees, maybe discover the whimsical rose garden whose varietal names float between Permanent Wave, Lavender Dream, Moon Sprite and more. You'll find flowers of every shade between the Japanese Iris Garden, Hydrangea Garden, Lotus pond, Peony Garden, Camellia Garden and all the exhibits. Cherry trees come in a family of 500, scattering a carpet of white in spring. The true centerpiece however, is the conservatory; a glass-wrapped display for crawlers, succulents, orchards, bromeliads and other savannah plants.
Opening hours: 9AM – 5PM
6.
Rokko Alpine Botanical Garden
One of Japan's oldest botanical gardens lies on Mount Rokko, established in 1933 near its peak. Looking more like a state park than a garden, Rokko Alpine Botanical Garden contains approximately 1,500 types of alpine plantation from Japan and the Himalayas. Take the ropeway up and walk down unless you're ready for a long, sweat hike!
Well laid paths will take you through the wooded areas and ponds, where trees aren't as vibrant as they are strong and leaves leathery to fit the elevated conditions. It is fun trying to spot the small flower patches – like the blue, dandelion-looking balls of fluff – that crop up around rock faces. The garden is best enjoyed with a bento as there are various seating areas spread about; you could also settle down for a break at the small café.
Opening hours: 10AM – 5PM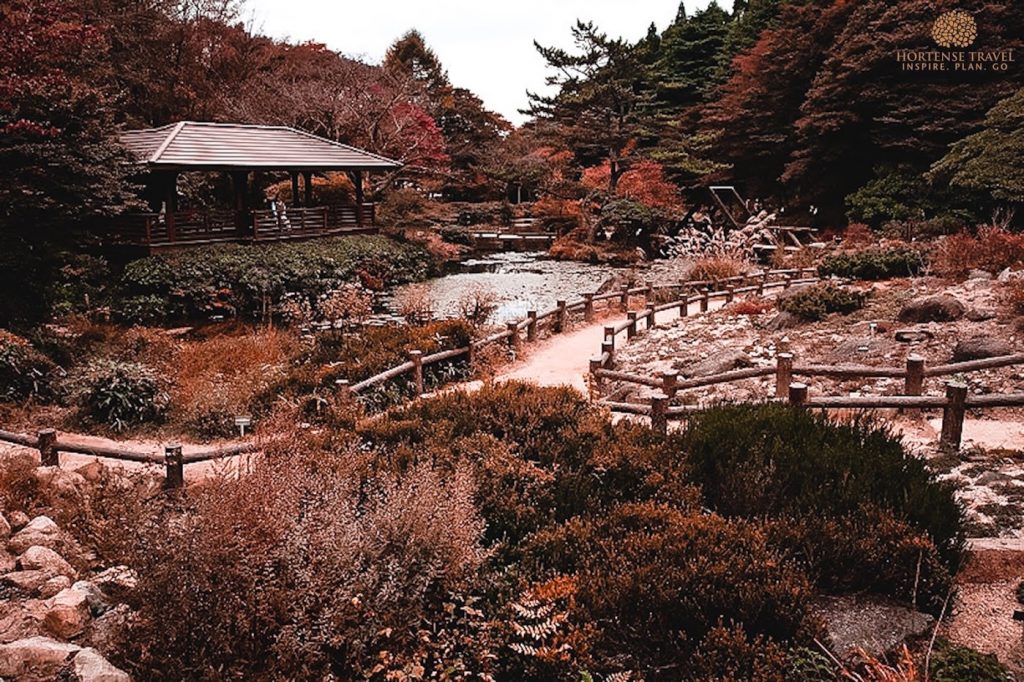 7.
Kanagawa Kenritsu Flower Center Ofuna Botanical Garden
Kanagawa Kenritsu Flower Center Ofuna Botanical Garden sure is a mouth full – most people refer to it as simply Ofuna Botanical Garden. This 1962 establishment is a scenting ground for all sorts of flowers, easily more aromatic than a fragrance shop. If you have a sensitive nose, do take bring some tissues in case of pollen allergy.
Bright flowers dominate the grounds in various shades of pinks, reds and oranges as roses, camesa bunches, chrysanthemum and salvia make the bulk of the outdoor bushes. Walkways wind around 1,200 rose bushes to take you past the central grass lawn where people can run freely or chill under the shade of towering maples. Hanging fruit decorate a trellis arch including Egyptian cucumbers. On the other end is a Greenhouse that is home to tropical and subtropical plants, including water lilies and orchids. There is also a peony and Japanese iris garden cultivated since the 1920s.
Opening hours: 9AM – 4PM (closed Monday)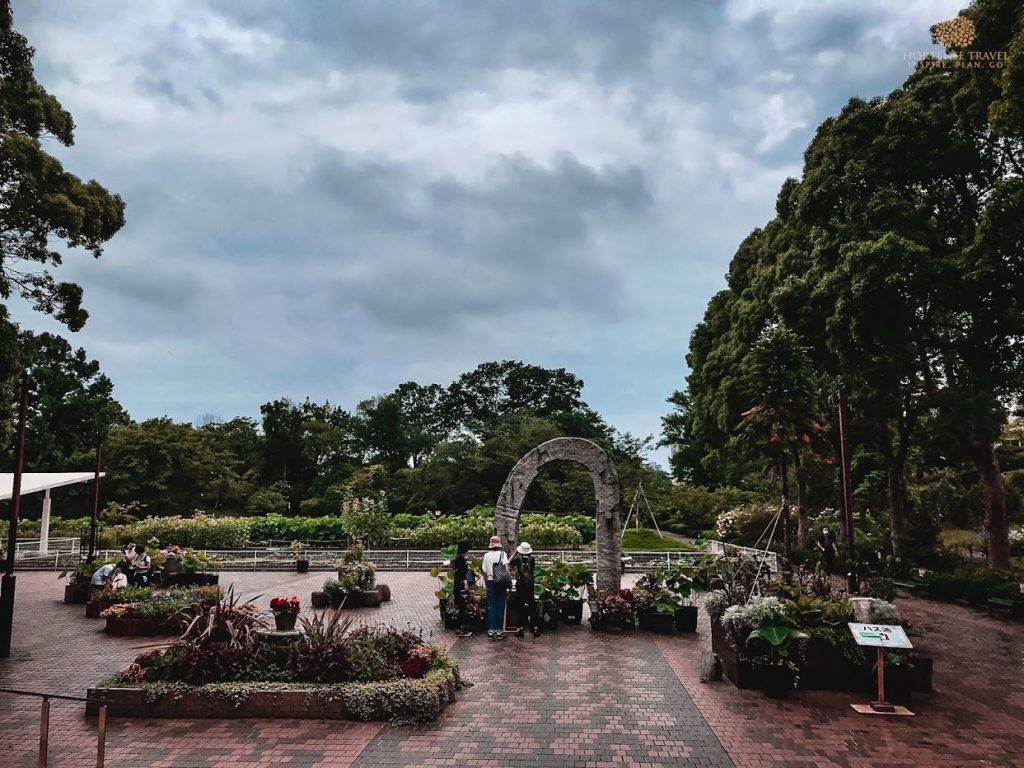 8.
Kiseki no Hoshi Botanical Museum
Also known as the Miracle Planet Museum of Plants, the Kiseki no Hoshi Greenhouse is a botanical garden that features rare plants in a stunningly designed space. The second-largest exhibition greenhouse in Japan, it was inspired by the concept of coexistence between the green and urban, and the ability for us to sense plants with our senses.
Walk through this high-ceiling vault of plants with unique features, be it the large waxy leaves of pond-side growth or the spiky tendrils of other tropical species. The humid environment offers verdant growth and an extraordinary collection of ferns that would fit well in a shaded home. Colorful plants aside, the museum also offers fun nature projects for visitors and kids.
Opening hours: 10AM – 6PM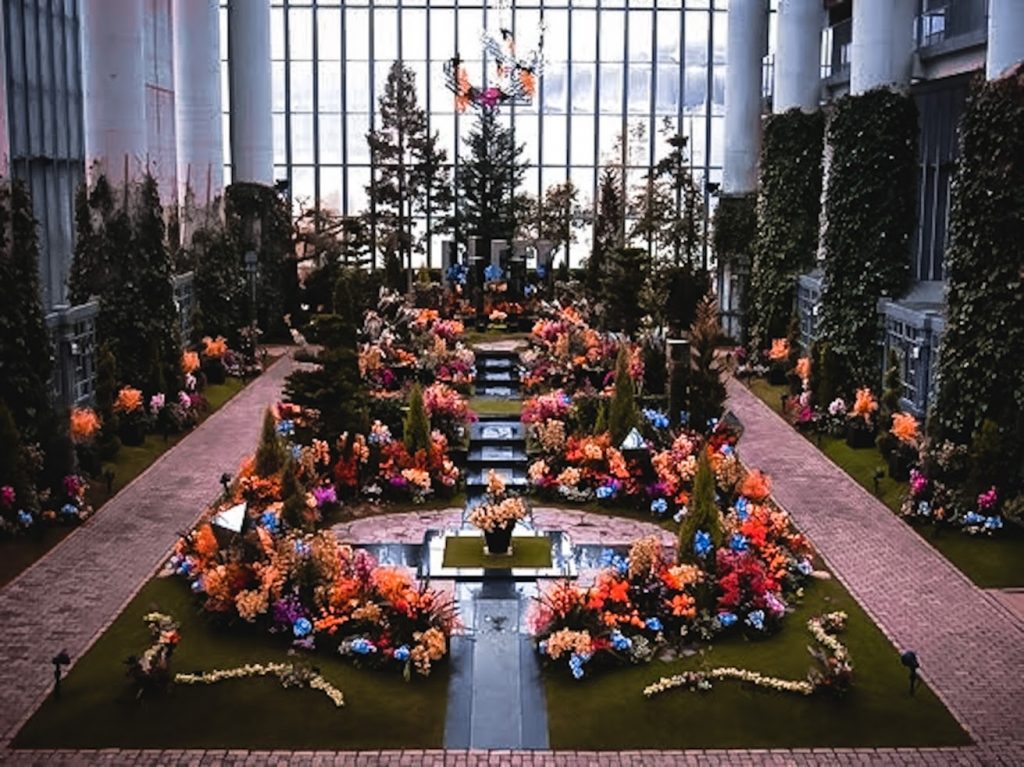 9.
Hakone Botanical Garden of Wetlands
Hakone is known as an onsen wonderland and valley of surprises, including the innovative Open Air Museum and Venetian Glass Forest. It stands that its Hakone Botanical Garden of Wetlands fits right into its natural gift basket. Perched within the highlands of Fuji Hakone Izu National Park, preservation has ensured the cultivation of over 1,700 plant variations even before its establishment in 1976.
A network of boardwalks will take you through the spacious marshlands, featuring reed-strewn ponds and low-lying trees. While it is closed during winter months, June is a busy period as the nikko kisuge (also known as day lilies) are in full bloom, luring in all the tourists. It's also extremely accessible for visitors as there are information signs in both Japanese and English to help you identify and learn more about wetland plants.
Opening hours: 9AM – 5PM (closed December 1 to March 19)
10.
Higashiyama Zoo and Botanical Gardens
Higashiyama Zoo and Botanical Gardens is an all-in-one stop you don't want to miss; it's a zoo, botanical garden, sky tower and amusement park combined. The Botanical Gardens actually opened first in 1937 in form of a large greenhouse, which is once referred to as the "Crystal Palace of the East". Development around the greenhouse carefully blended the natural forest with manmade paths, allowing 7000 species to flourish without too much disturbance.
Of the many sights, the botanical garden is known for its plum and cherry orchards, as well as Yayuu-en Garden. The latter was named after a poet and scholar, namesake reflecting its traditional style. The variety of plantation has also contributed to a dense home environment for birds, marking it as a top "sound landscape" in Japan. As if that's not impressive enough, the site also features an original rafter roof building relocated from World Heritage Site Shirakawa-go Village.
Opening hours: 9AM – 4:30 (closed Monday)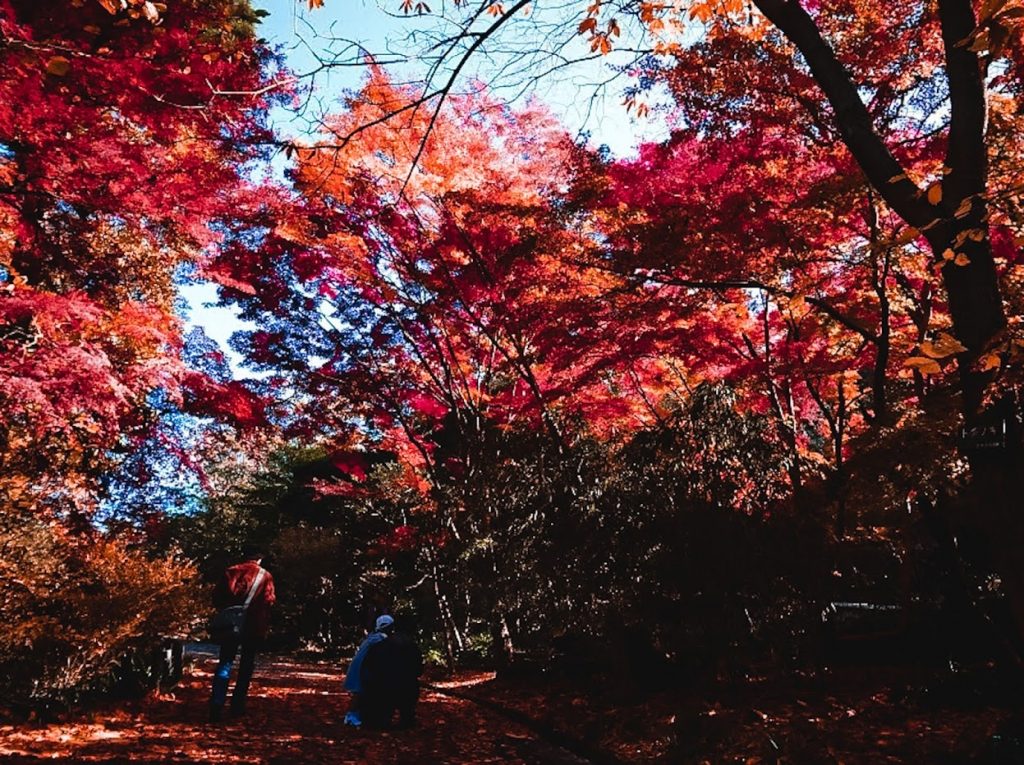 11.
Kochi Prefectural Makino Botanical Garden
A legacy site named after the revered Dr. Tomitaro Makino, a botanist, the Kochi Prefectural Makino Botanical Garden works hard to educate visitors about the surrounding wildlife. Efforts to preserve the environment aren't solely focused on the thousands of plant species on the estate, but also the animals that have made it home.
You can easily spend two hours wandering the grounds and taking in the sights, especially during spring and fall when the foliage looks akin to fantasy. You can also dedicate some time to touring the on-site research facility as the exhibition hall introduces Dr. Makino's life. There is also a conservatory of exotic plants that will tempt you into buying a seasonal plant at the gift shop.
Opening hours: 9AM – 5PM (closed Monday)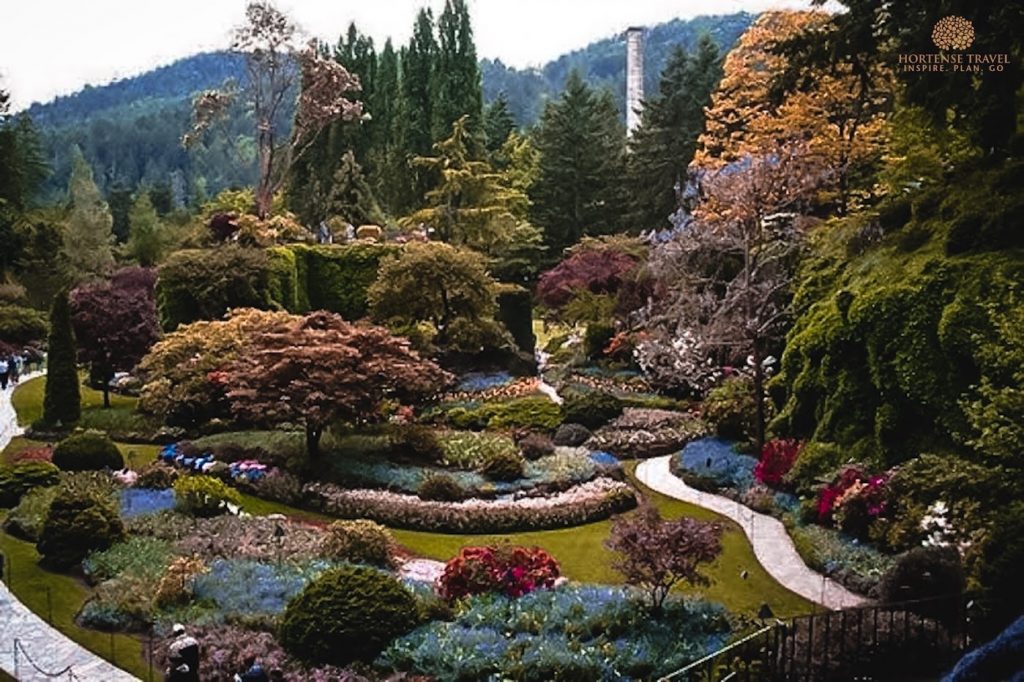 12.
Botanic Garden of Hokkaido University
Here's another university-affiliated botanical garden, the Botanic Garden of Hokkaido University. Located downtown Sapporo, it's a welcome splash of green and woodsy spectacle to be explored in two hours. With over 4,000 plant species and historical buildings scattered within grounds, it is an open-air museum.
It's nice to simply wander under the shade of towering oaks in the Arboretum or trail the petals of the Rose Garden. The Wetland Plants Garden and Alpine Rock Garden is a stark difference, offering more natural arrangements. Then there are the greenhouses and their varied creepers, hanging plots, savannah plants and tropical greens; the Shrub Garden is a dry land in contrast. What makes this botanical garden so special though is the series of heritage sites that pepper the estate, including a Northern Peoples Museum, Miyabe Kingo Memorial Museum, Museum Hall and other buildings that celebrate the indigenous people of Hokkaido.
Opening hours: 10AM – 3:30PM (closed Monday)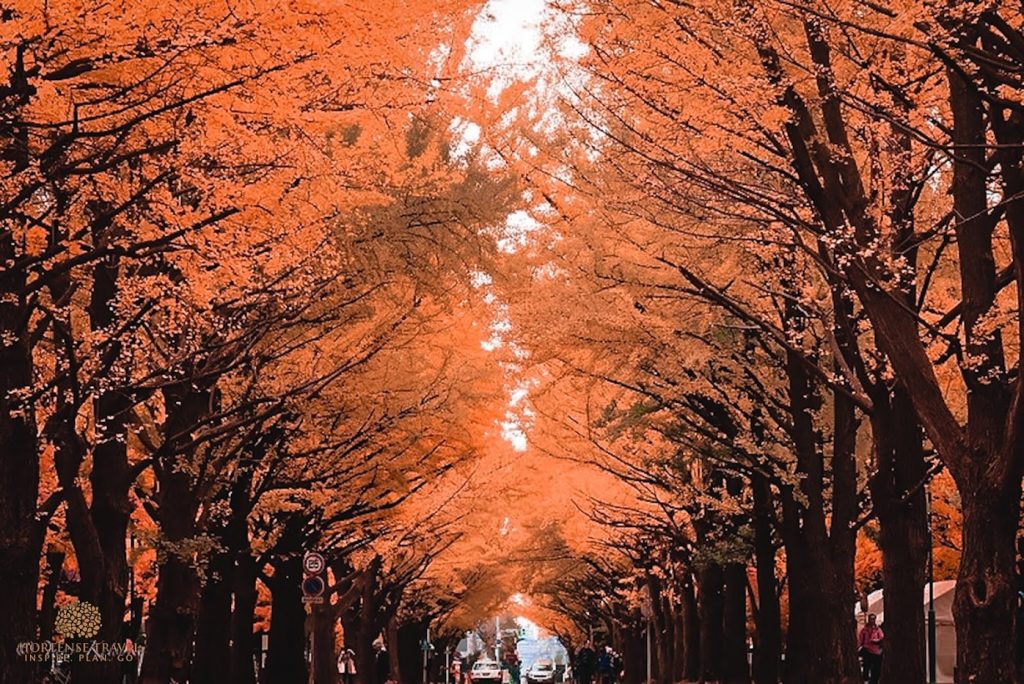 13.
Hakodate Tropical Botanical Garden
Tropical plants are the theme of Hakodate Tropical Botanical Garden, which is possibly Japan's biggest collection of this subcategory. The garden isn't the biggest, having only 3,000 plants on display, but the exotic cluster is well-appreciated. Cacti and fruit trees are the norm among more unique southern Japanese species, their relatively drab colors enhanced by the bright tinge of Angel Trumpet flowers.
Sprawling plants aside, the real attraction stems from a bunch of hot tub soaking monkeys. From December to May, the tub inside their playpen is filled with hot spring water for their cheeky pleasure. Picture 100 monkeys enjoying the heated onsen, the ultimate scene-stealer.
Opening hours: 9:30AM – 4:30PM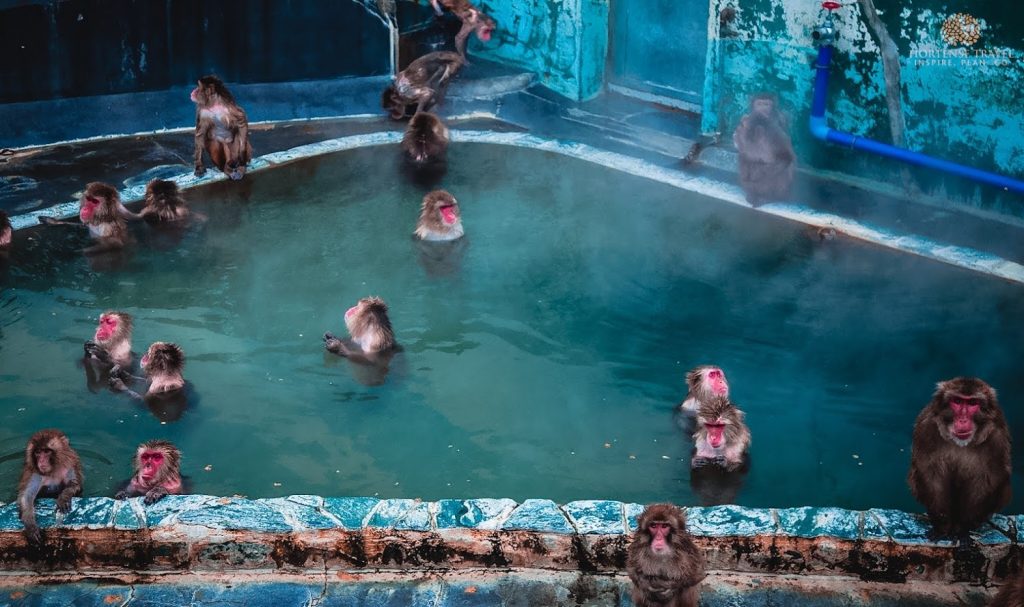 14.
Nagai Botanical Garden
Unlike Osaka's characteristic fervor and energy, Nagai Botanical Garden is a space of calm and serenity. Featuring the Osaka Museum of Natural History alongside its 1,000 species of trees and flowers, it is a place where you can slowly observe and learn more about the plantation.
The first thing to catch your eye will no doubt be the field of lotuses. In fact, you'll see many elderlies patiently adjusting their tripods and taking photo after photo of the fluffed up spread. Move beyond the lotus field to find the all-seeing bridge; it overlooks a massive lake with small turtles and koi living in it. Further out are neat rows of flowers, the most voracious being sunflowers and scattered morning stars. There's even a heart arch for you to take photos under!
Opening hours: 9:30 AM – 4:30PM (closed Monday)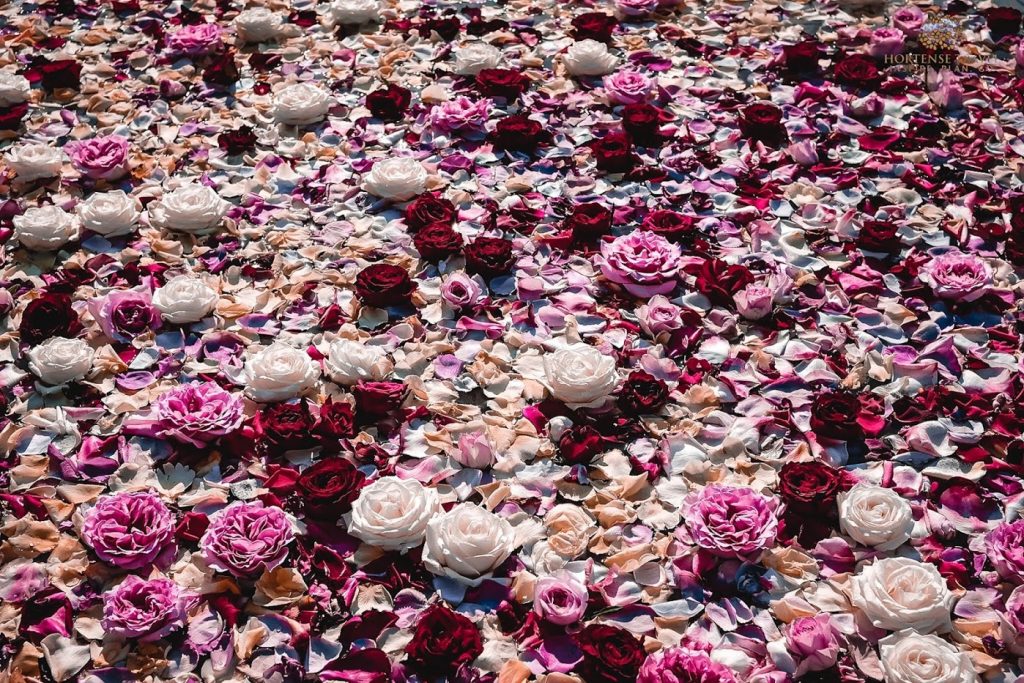 15.
Sasebo Zoological Park and Botanical Garden
Opened in 1961, Sasebo Zoological Park and Botanical Garden is a Nagasaki favorite among families with kids. Start with a tour of the zoo and its 400 inhabitants; the variety of animals may surprise you. When you're ready, seek out the lean wavering palm trees to start your plant sightseeing. The botanical garden houses over 21,000 plants, comprised of mostly subtropical plants and seasonal flowers. Roses bloom plenty here, although you shouldn't limit yourself to the blossoming patches. Take your time exploring the various walking trails and reach the peak for some sweeping views.
Opening hours: 9AM – 5PM
Before you hit up any of the botanical gardens on the list, make sure to check that they're open! Most of these spaces are closed around the New Year holiday. Also, keep in mind that many charge an entry fee of a few hundred yen.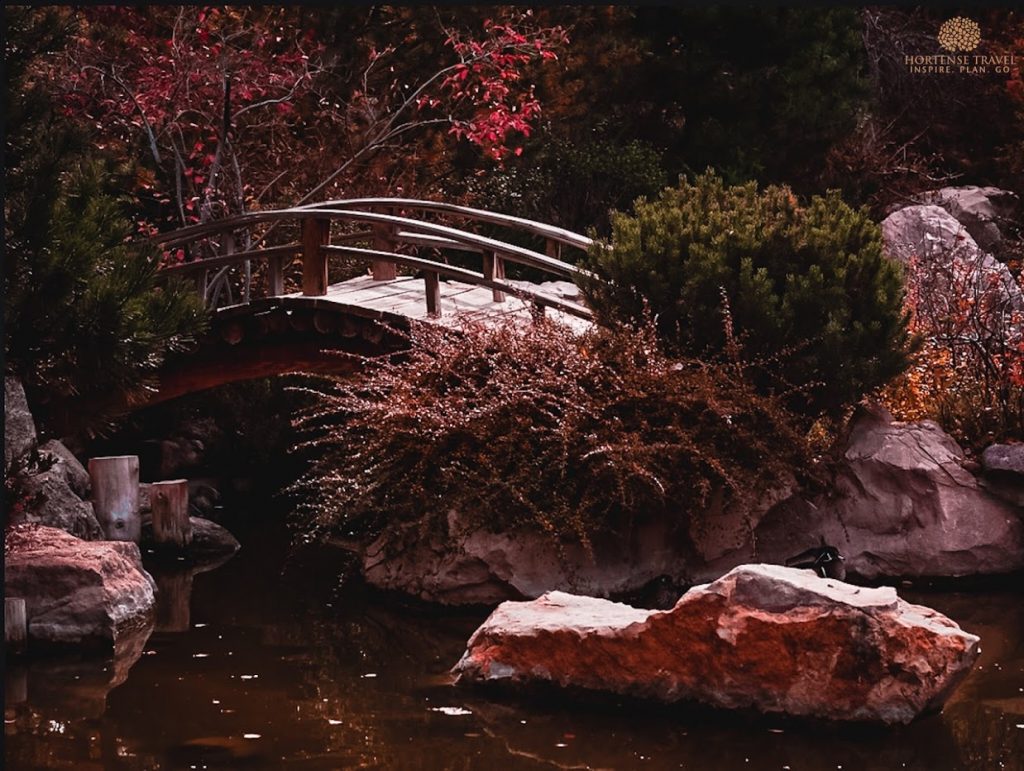 Visiting Japan soon? Check this out: