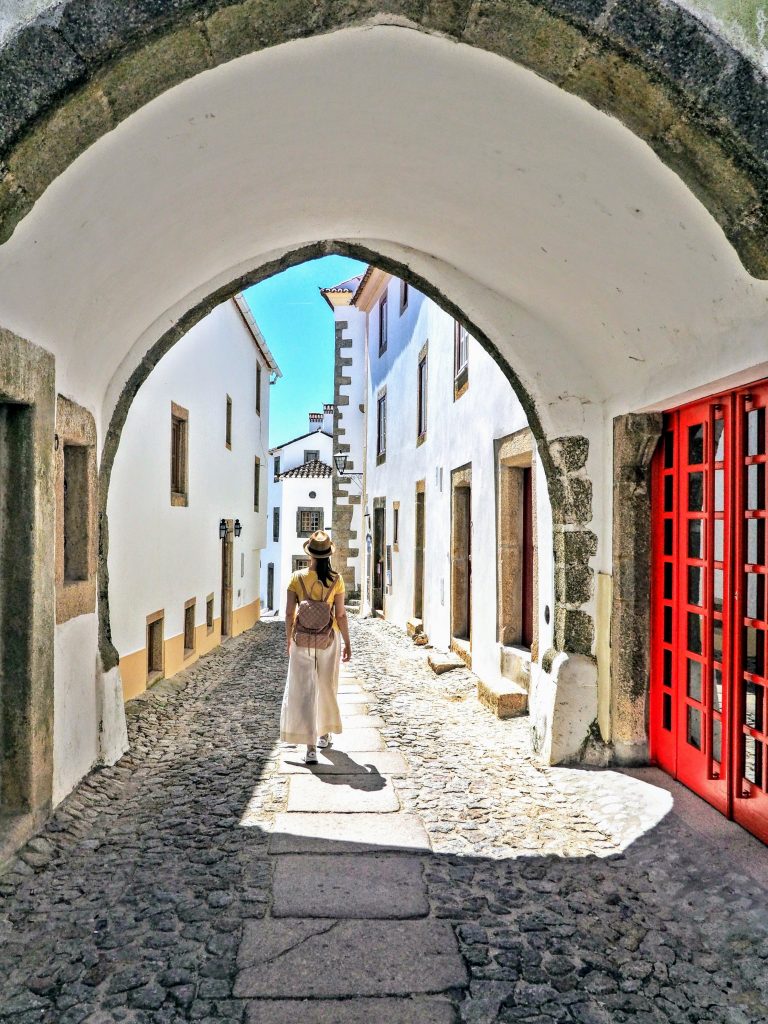 I love Lisbon and Porto, but I'd be lying if I said it doesn't hurt my heart a bit that travelers forget to include the charming small towns and villages of Portugal in their itineraries. I made a list with 30 suggestions, it's extensive, but not conclusive. It's divided into regions. I hope it will help you see a different part of Portugal and add to your overall experience.
Algarve
Lagos
Lagos is one of the most charming small towns on the Southern Algarvian coast, far from mass tourism, old, but with a young spirit, it has conquered the heart of its visitors with spectacular beaches, natural wonders, and cool vibe. Geeks, Phoenicians, Romans, and Moors all recognized the importance of the town port. In 1415 a giant fleet set sail to conquer Ceuta in Morocco thus giving the birth of the Age of Discoveries. But this is history, nowadays Lagos's greatest attraction is Ponta de Piedade – natural rock formations along with beaches, water sports, healthy food restaurants and developing modern art scene.
Lagos is a part of the "Southern Beauty" 1-Week Itinerary. Know more about how a ready-made itinerary can make your trip to Portugal more enjoyable here.
Where to stay: Casa Mãe  – a low key luxury 4* accommodation that's in the heart of the town but still on a calm street.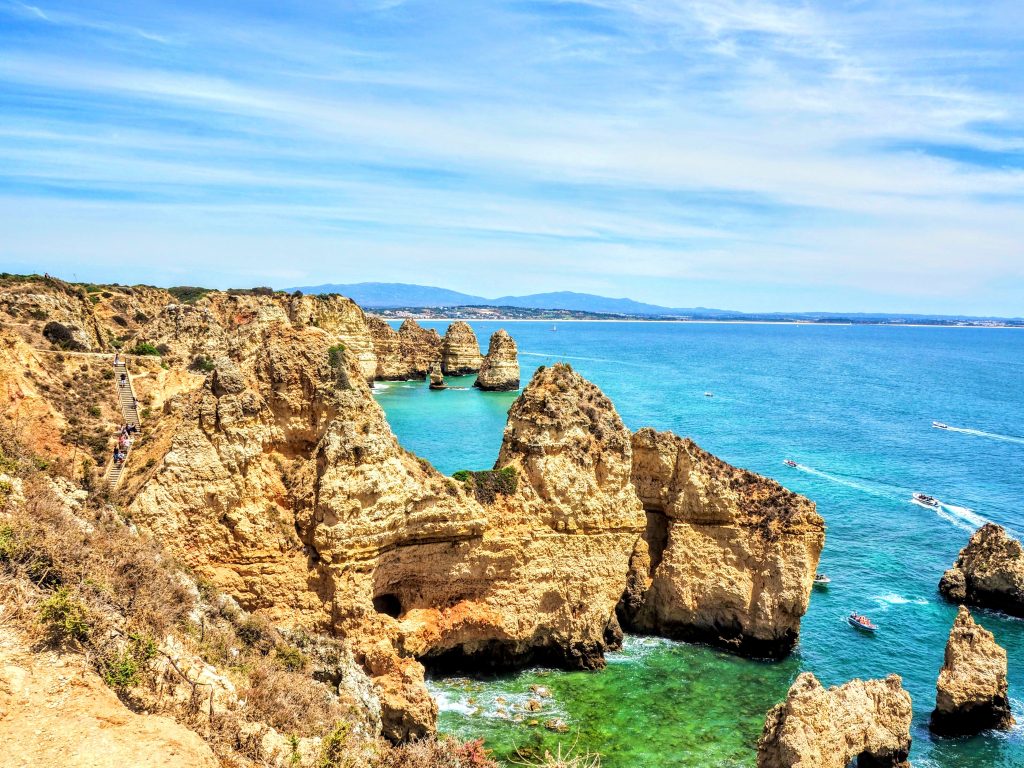 Olhão
Olhão is an exception to the rule, far from a seaside resort and a big fishing port it has preserved its right to be called "off the beaten path" destination. It houses Algarve's biggest fishing port, with a pleasant to explore marina. Charming cobbled stoned streets and both modest and aristocratic buildings don't miss from the old town. Olhão hosts a main seafood and folk music festival during the second week of August, too.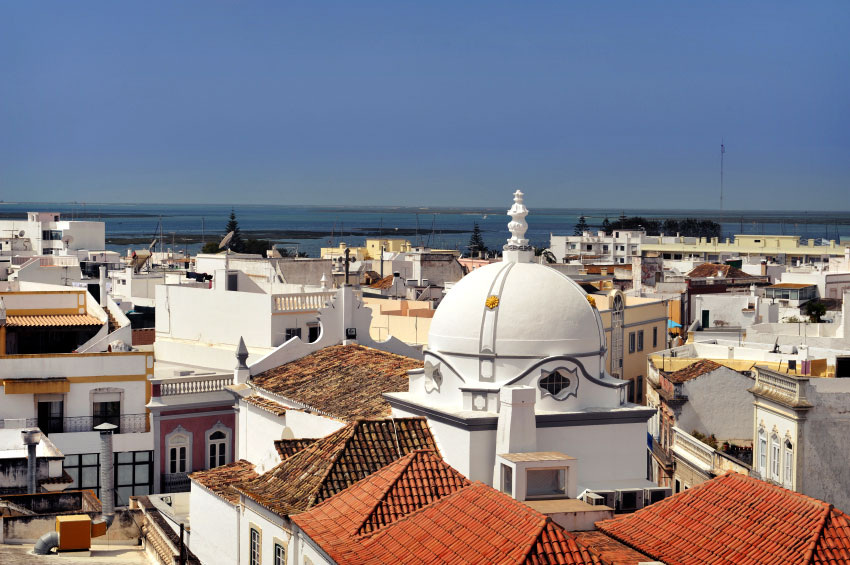 Tavira
Tavira is arguably Algarve's most unspoiled town. Despite it's beautiful Mediterranean style architecture along the Gilão River, it has escaped major development (like say Albufeira). Like in Lagos, arts scene is on the rise. Whitewashed streets and houses, romantic bridges – one of which is originally Roman, colourful fishing boats on the riverfront make it the idyllic little town. Don't forget to take a break at one of the many charming cafés, too. Olhão and Tavira are gateways to some of the most unspoiled beaches of Algarve that are separated by the river from the mainland – they include Ilha da Culatra, Fuseta and Tavira.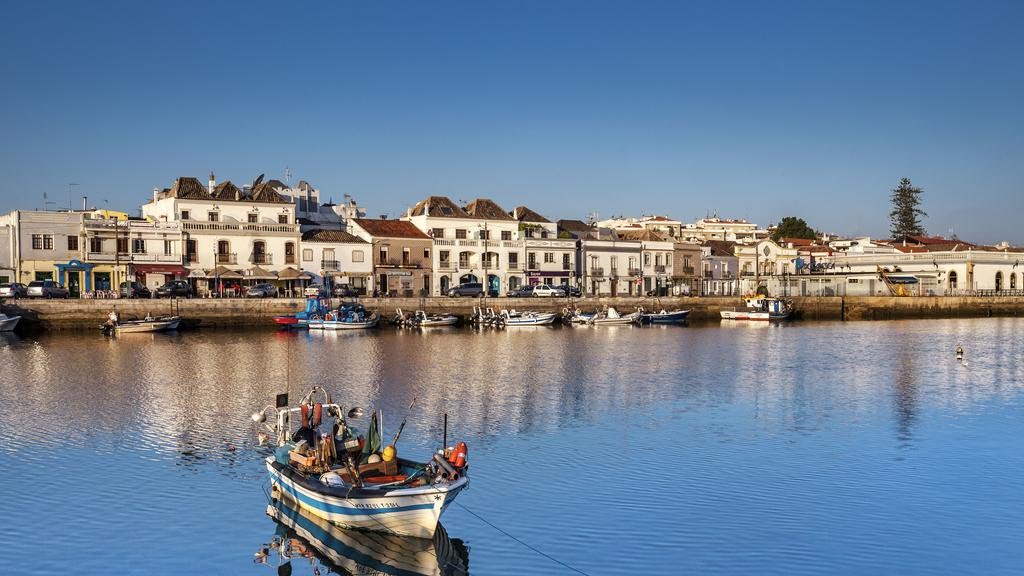 Cacela Velha
Cacela Velha is a very small village east of Tavira that main attraction is its unspoiled beach that carries the same name. It's worth visiting after a lazy day at the beach for some petiscos (tapas) and just to have a look at its picture-perfect whitewashed houses and streets. The village was the Medina of Qast'alla Daraj, an Islamic town dating back to the 10th century when much of the Iberian peninsula was controlled by the Moors and Berbers who arrived from North Africa. Don't forget to check the views to the beach from its fortress, they're breathtaking.
Where to stay: Monte do Malhão – This rustic-chic guest house is for those who want to feel closer to nature – earth and sea. Relaxation is guaranteed.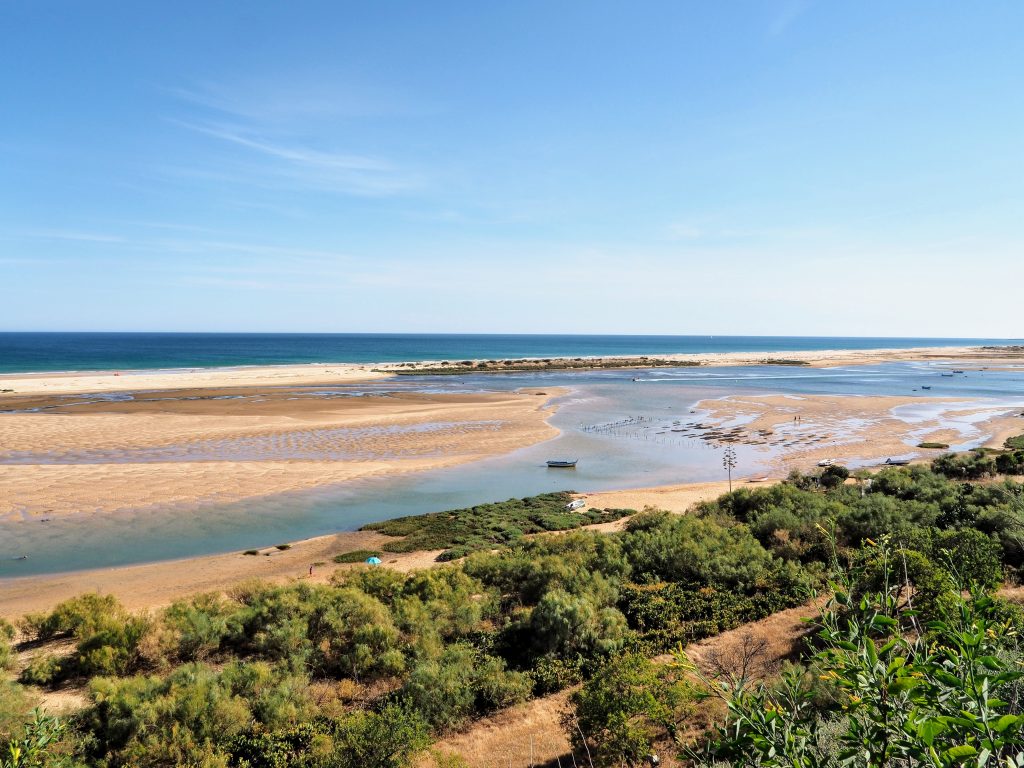 Alentejo
Mertola
Mertola is one of the most beautiful Alentejan towns on a hilltop, overlooking the Guadiana river, which has kept its charm from the old times. Due to its long economic stagnation, it has preserved much of its Islamic heritage, thus today has the status of Vila Museum – Museum town. Every 2 years in May Mertola hosts an Islamic festival when it's decorated to resemble a Souk. Apart from admiring the ancient streets, Mertola offers activities such as handicraft workshops, conveying, cycling, horse riding and eating wild boar and other Alentejan delicacies.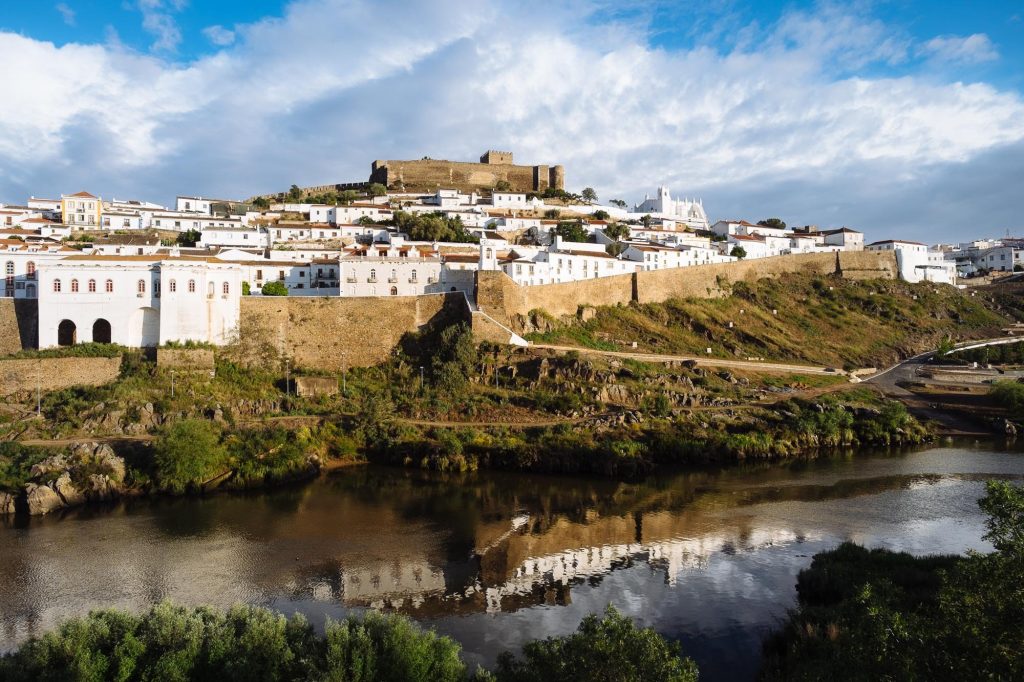 Monsaraz 
Monsaraz is another charming Alentejan town, dating back from the 8th century, that unfortunately struggles to keep its inhabitants, that are mostly old people. But it hasn't lost its magic. With its castle on a hill overlooking the Alqueva Dam and olive groves sprinkled in the classic Alentejan landscape, you can't remain indifferent. Today the village prospers on tourism with some restaurants, guest houses, and artisan shops. It's worth visiting for its traditional vibe and sampling some of the best cuisines of Portugal.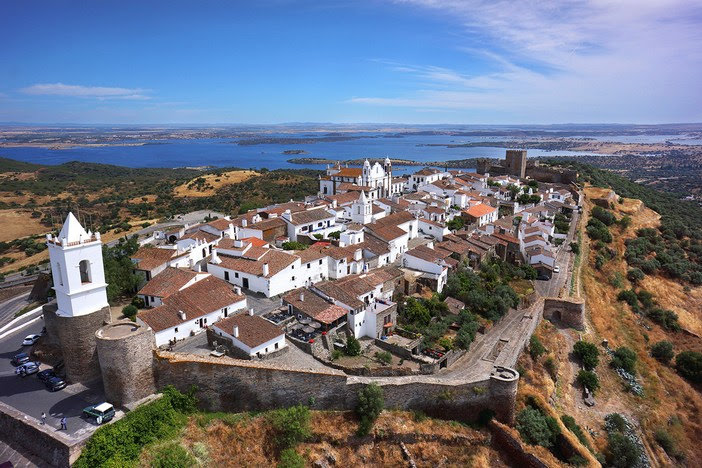 Marvão
Marvão is a wonderful small town on a hill, I like to call it the White Town of Alentejo. Like in Monsaraz the houses are completely white, not like the rest of the towns and villages on the list, that sometimes have yellow, green or blue frames. It looks like it has stopped in time for us to be able to contemplate the beauty of the past. Don't forget to check the amazing view from the castle to the vast Alentejan plains, if you're there at sunset you'll be mesmerized. There are some very well kept botanical gardens in the town, so don't be afraid to get lost.
Where to stay: Quinta do Marvão – The owners spared no imagination when designing the rooms. Everything is in a rustic-chic style which is very common for Alentejo. Kind of a homestay but with a touch of luxury feel.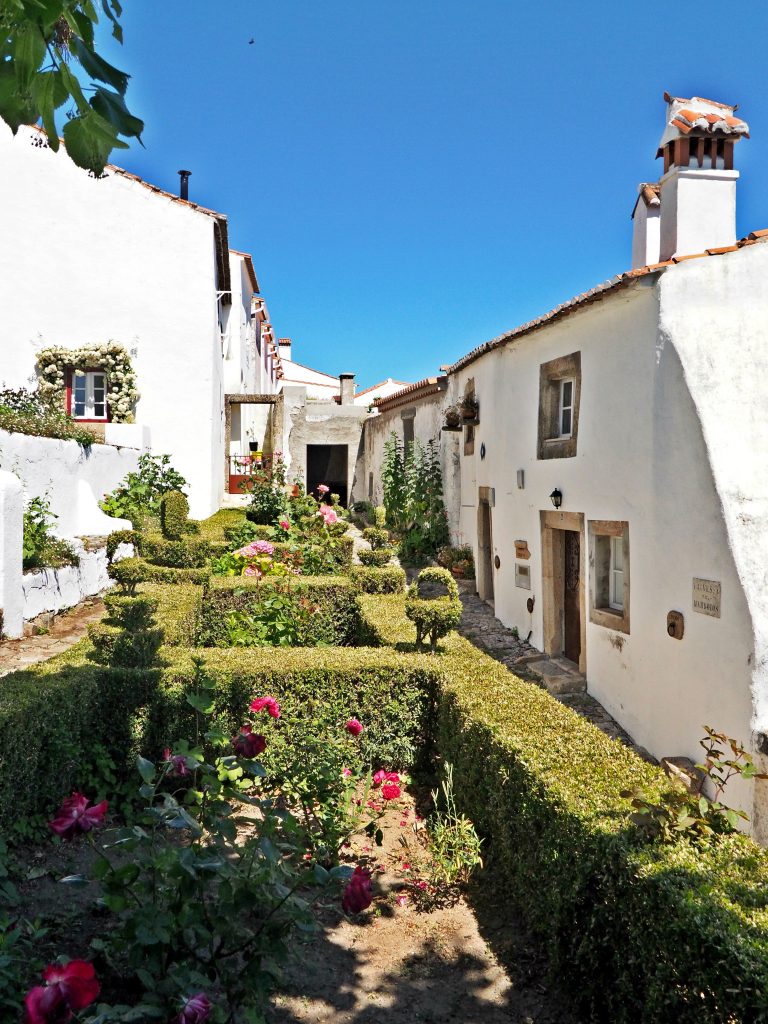 Castelo de Vide 
Castelo de Vide small town keeps its charm with a castle on the hill, maze of idyllic flowery cobbled stoned streets and a majestic main square. But it's a bit different from the above – apart from that it's much bigger, there's life beyond tourism, which can make it more appealing, or not, depending on what you're looking for.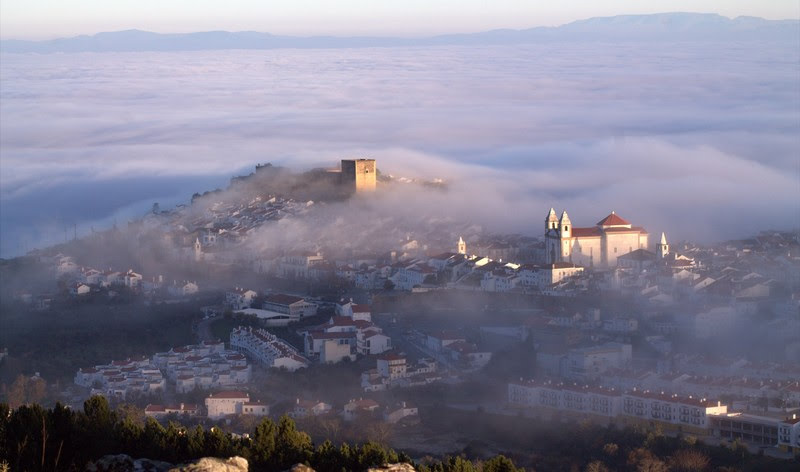 Évora
Évora is one of the most famous Alentejan towns. It has conquered the love of Romans and Moors and now is a Unesco World Heritage. Its main monuments are the Roman Temple of Diana and its Chapel of Bones. As a bonus comes to the megalithic heritage in the nearby hills, known as the Portuguese Stonehenge. As the rest of the Alentejan towns on the list, Évora doesn't disappoint with its cuisine, cobblestoned streets, and whitewashed houses.
Where to stay: M'AR De AR Aqueduto – in the heart of Évora this hotel is next to all the historical attractions. Breakfast is on the healthy side with tens of fresh juices to choose from.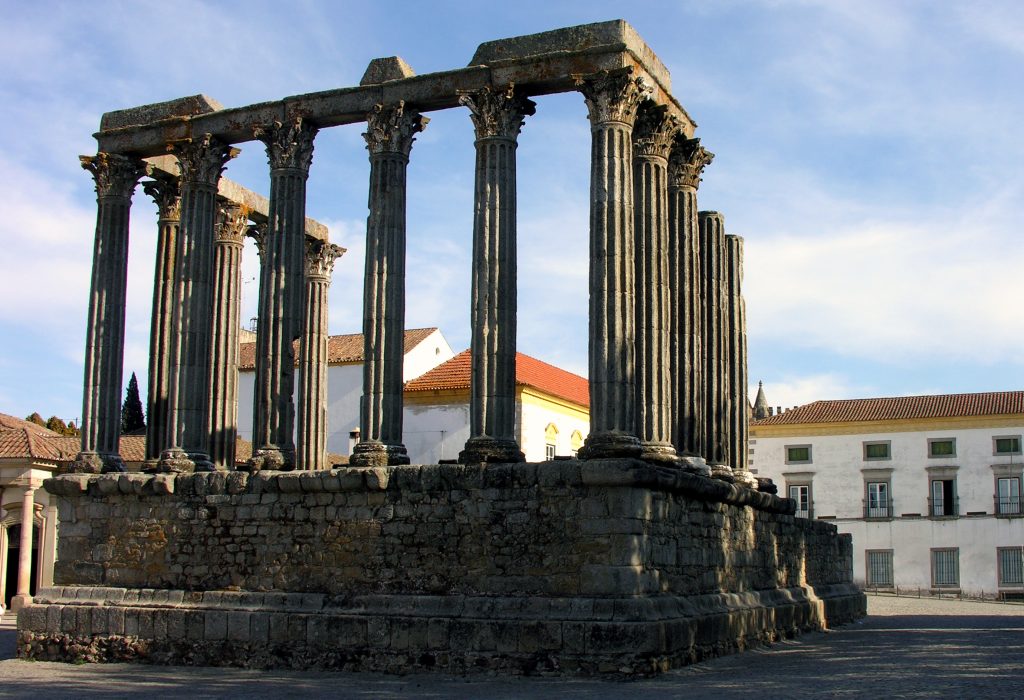 Vila Nova de Milfontes
Vila Nova de Milfontes is a lovely laid back town on Coastal Alentejo, inserted in the heart of the Natural Park Costa Vicentina. Beaches nearby are its main attraction, they're normally where the Portuguese go for their vacations, because they're quiet and low-key, except in August, when well, nothing is calm. The narrow streets and tiny plazas house a lot of good restaurants, for a more scenic experience, go to one out on the beach.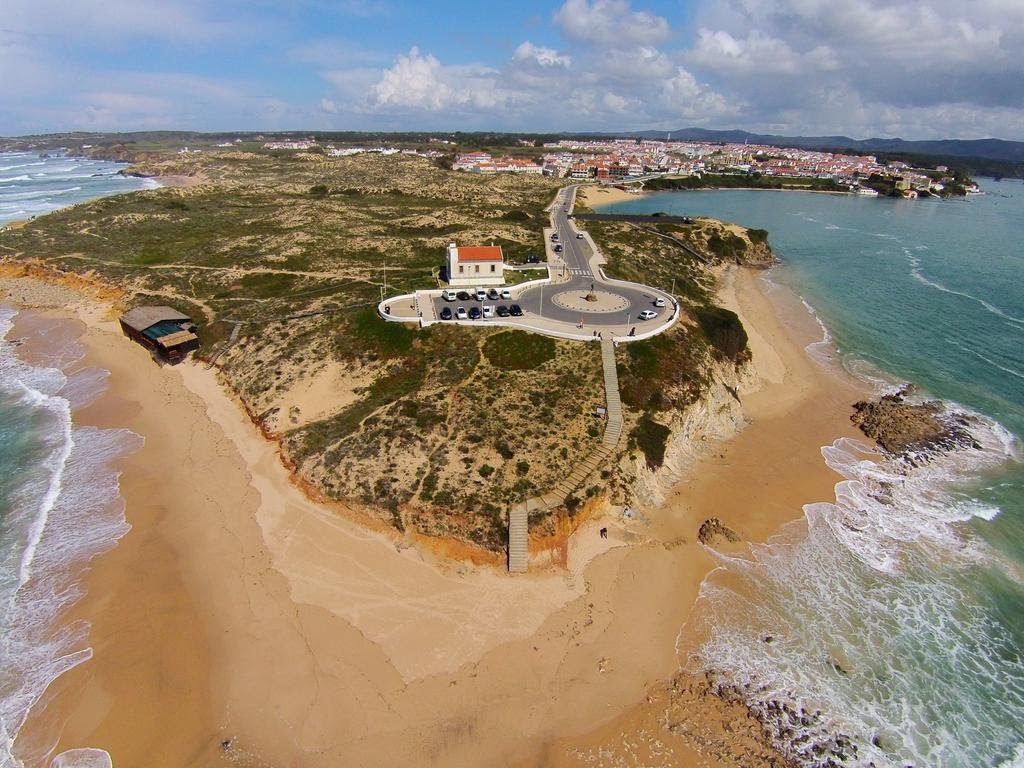 Lisbon
Sintra
Sintra is the town of palaces. The most famous ones are Pena, Moorish Castle, Monserrate, Quinta da Regaleira and Sintra national palace to name but a few. Surrounded by lush vegetation for which its particular microclimate is responsible, it seems like taken out of a fairy tale. Don't forget to roam in the small streets and eat traditional pastries like queijadas and travesseiros de Sintra.
Sintra is part of 3 of the 4 Ready to Use 1-Week Portugal Itineraries. See here how they can make your trip planning easier.
Or if you'd like to see what to do in Lisbon, here're 25 things.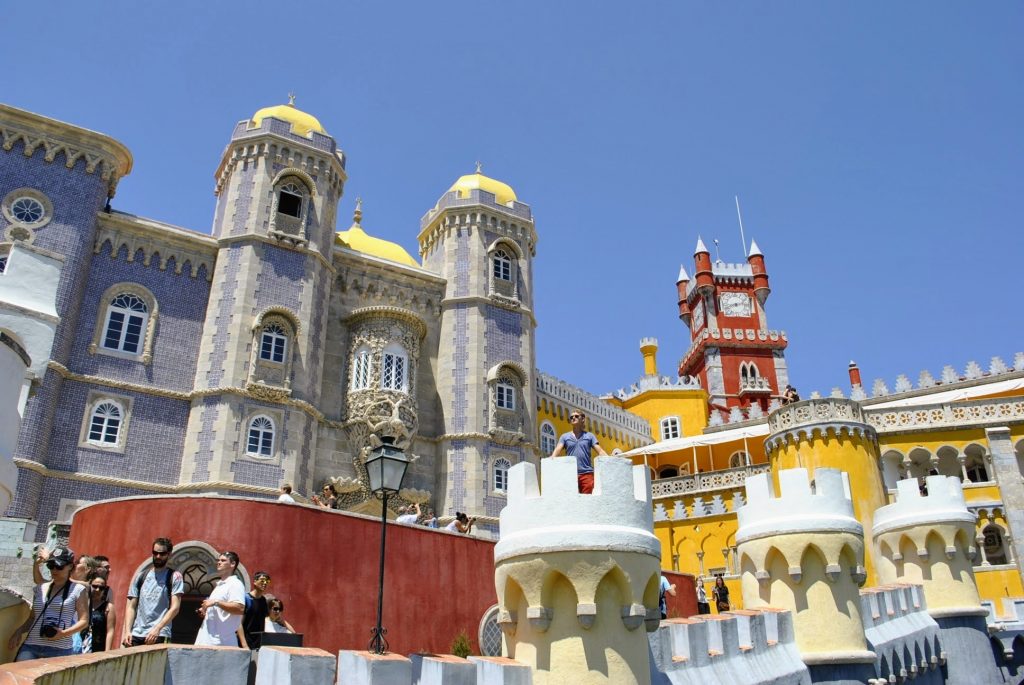 Azenhas do Mar 
Only 10km North from Sintra is the small town of Azenhas do Mar – a whitewashed wonder hanging on the top of the ocean. There's also a famous seafood restaurant with the same name and a free ocean swimming pool. For the ones that have thick skins only, water is cold all year long, but the breathtaking view is definitely worth a visit.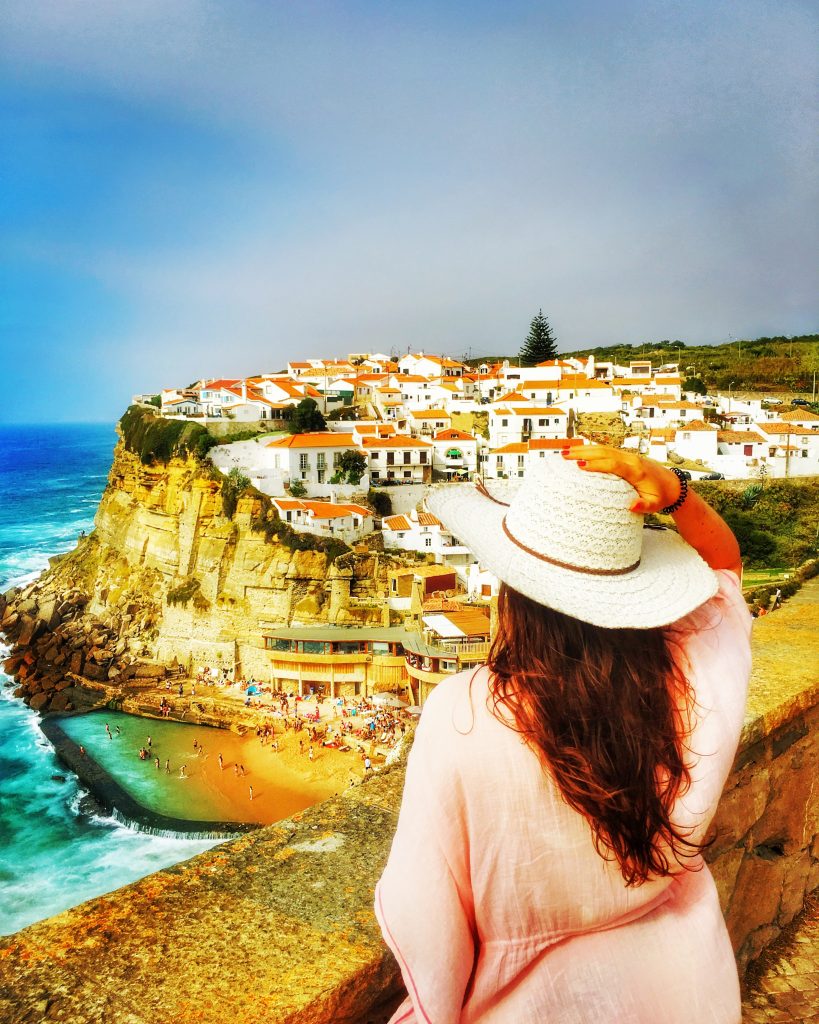 Ericeira
Looking for a seaside resort an hour from Lisbon? Ericeira is the place – with its laid back atmosphere, cool vibe, affordable seafood restaurants, and low key beaches, this could be the perfect spot. One thing only – water is cold and there are waves, so you'll enjoy it even more if you're into water sports. Old center and whitewashed streets are on the menu, too.
Where to stay: Noah Surf House Portugal – 30 min by car from Ericeira and close to the other places on the Lisbon list, this 5* hotel offers the ultimate luxurious experience for surfers. Bungalows with sea views.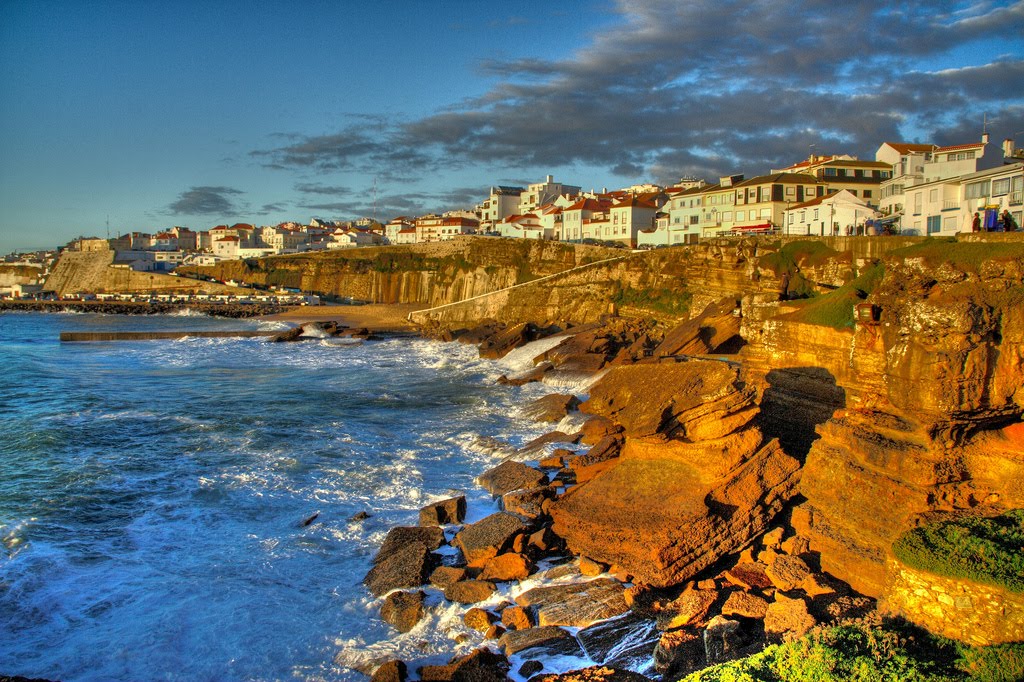 Óbidos 
Óbidos was one of the first towns that I've visited in Portugal and I thought -what a fairytale (sorry you'll see this word often, but I can't find another one to describe better the atmosphere). It's a beautiful walled town with a medieval fortress, cobblestone streets, and the cutest white houses. Don't miss the town's church – the tilework is impressive. The main street is full of small restaurants, artisan shops, and patisseries. But what I like most is to climb the walls and get lost in the back streets.
Óbidos is one of the day trip recommendations in The Local's Lisbon Guide. See how it can enhance your trip to Lisbon here.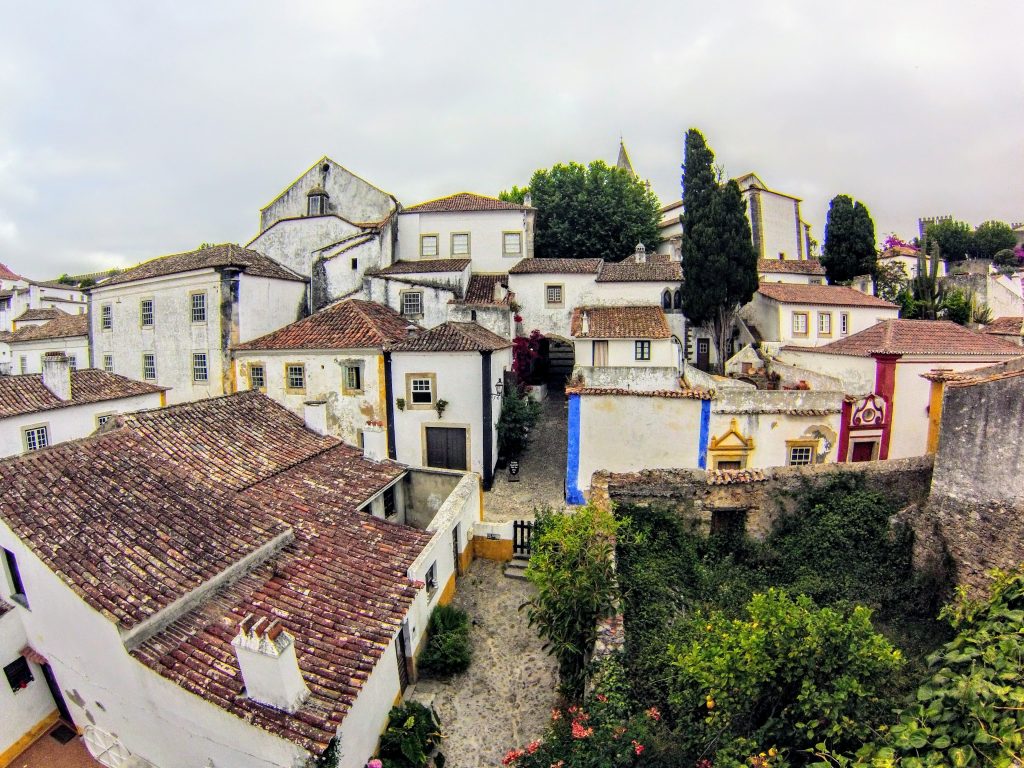 Center
Piódão 
There used to be no road for cars to reach Piodão until the 1970s, the region itself is so remote and feels like forgotten and frozen in time. The first thing that comes to mind when you see Piodão from far away is to you ask yourself: "How is this possible?". It looks like someone has copied it from the old times and pasted on a hill at the end of the world. You aso notice how green everything around is and how quiet. It seems like you can only spend a night in Piodão or an eternity, but you won't notice, because it's the kind of a place where time runs on its own terms, no city rush, stress or noise, just pure nature and beautiful schist architecture. The culinary scene rivals the one of Alentejo.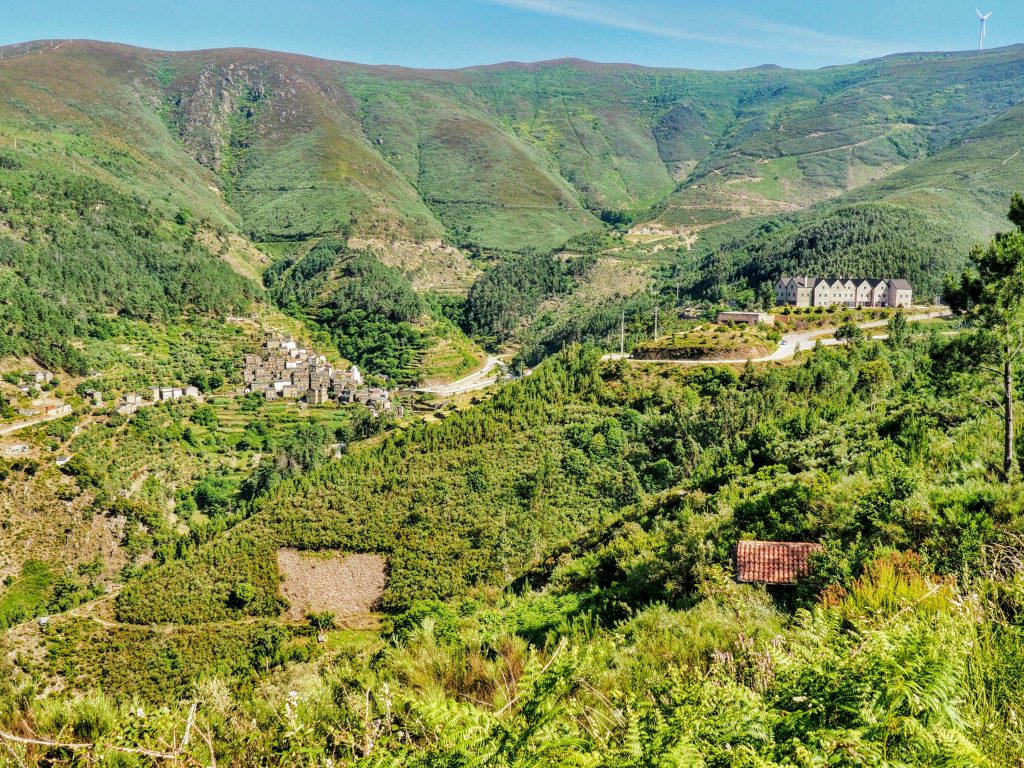 Talasnal 
Talasnal is another beautiful schist village, situated in the serene Serra da Lousa. The village lives in total harmony with nature that demands respect. But you'll be rewarded by the presence of lush vegetation that's home of deers, Iberian pork and other species. If you love hiking, canoeing and other other active sports, you're at the right place.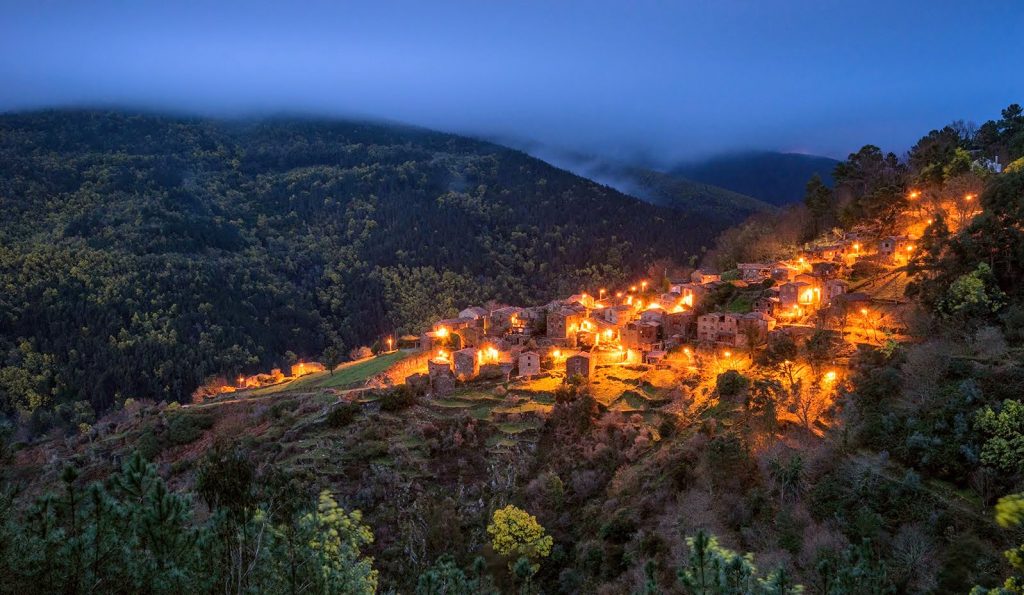 Belmonte 
Belmonte is a cute village in the Beira Baixa region and the birthplace of Pedro Alvares Cabral, the Portuguese who claimed Brazil for the country in 1500. There's a museum dedicated to his life. There's the classical castle on a hill, a lot of Jewish heritage and other museums – Jewish, Olive oil, etc.
Where to stay: Pousada de Belmonte – The building of this 5* hotel has a historical value itself. It's an old convent. Expect a warm welcome from the owners and great food.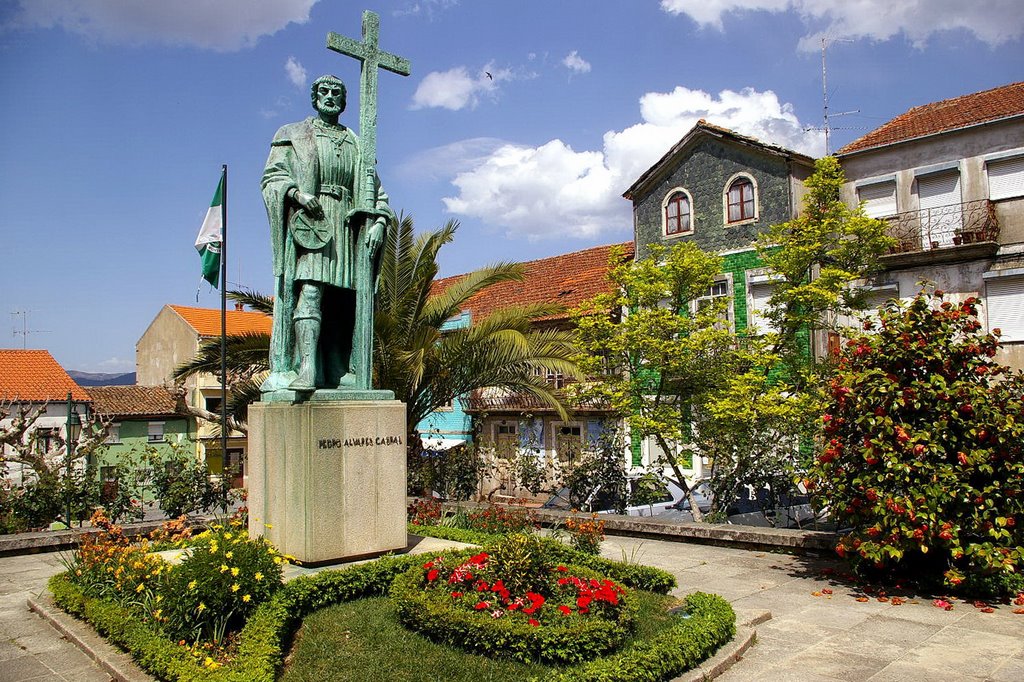 Monsanto
Monsanto won the 1938 competition for "The Most Portuguese Village" title and it's also one of the most impressive. What makes it so curious are the medieval stone houses that simply merge with the ancient boulders. It's like your Flintstones family dream come true. Walk all the way to the top of the village where you'll find a Moorish castle and enjoy the stunning view of the surroundings.
Sortelha 
Sortelha is the oldest of a network of fortresses guarding the frontier east of Guarda and Covilha. Its 12th-century castle sits proudly on a hill, while its gigantic walls surround the charming village. Dating back from the Moorish times, the old part has kept its looks and feel.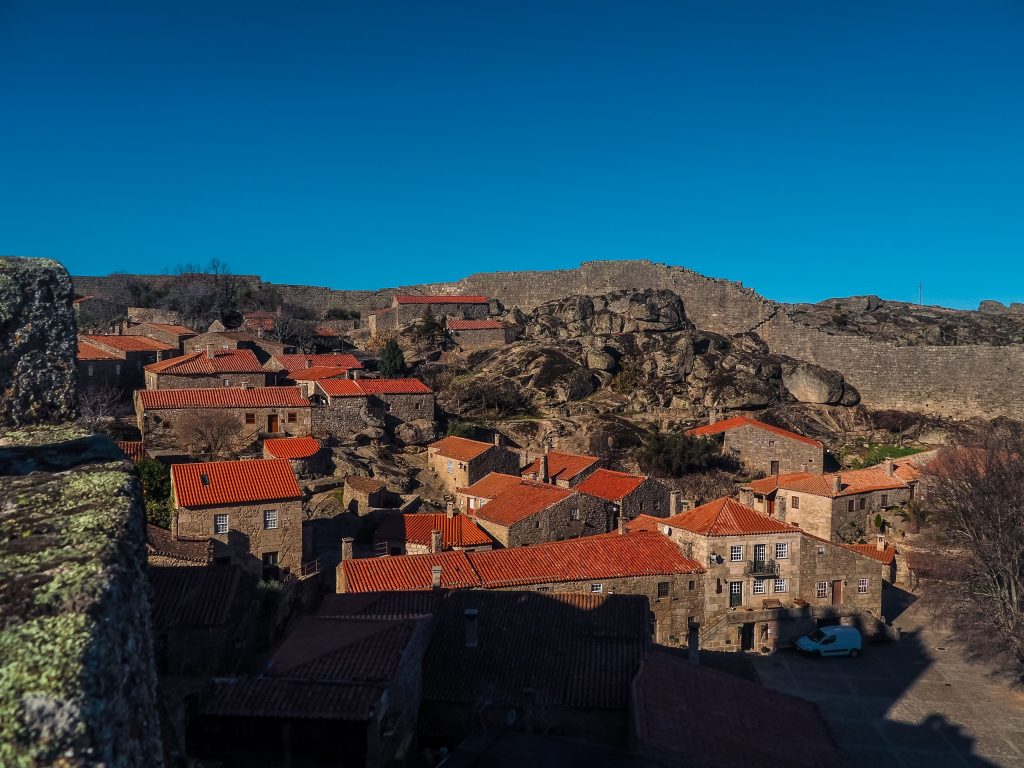 Penha Garcia 
Very few people visit Penha Garcia, probably due to its proximity to the more famous Monsanto, Belmonte, and Sortelha. Far away from mass tourism, there are just some Spaniards visitors mostly on the weekends. But make no mistake, its natural beauty is its best weapon. There's an amazing canyon that features fossils and mill houses turned into an open-air and free museum. In Summer you can go for a swim at Pego beach or the municipal swimming pool.
Where to stay: Casal da Serra – This is a rustic guesthouse with a touch of low key luxury. The owners are genuine people who treat their guests as friends.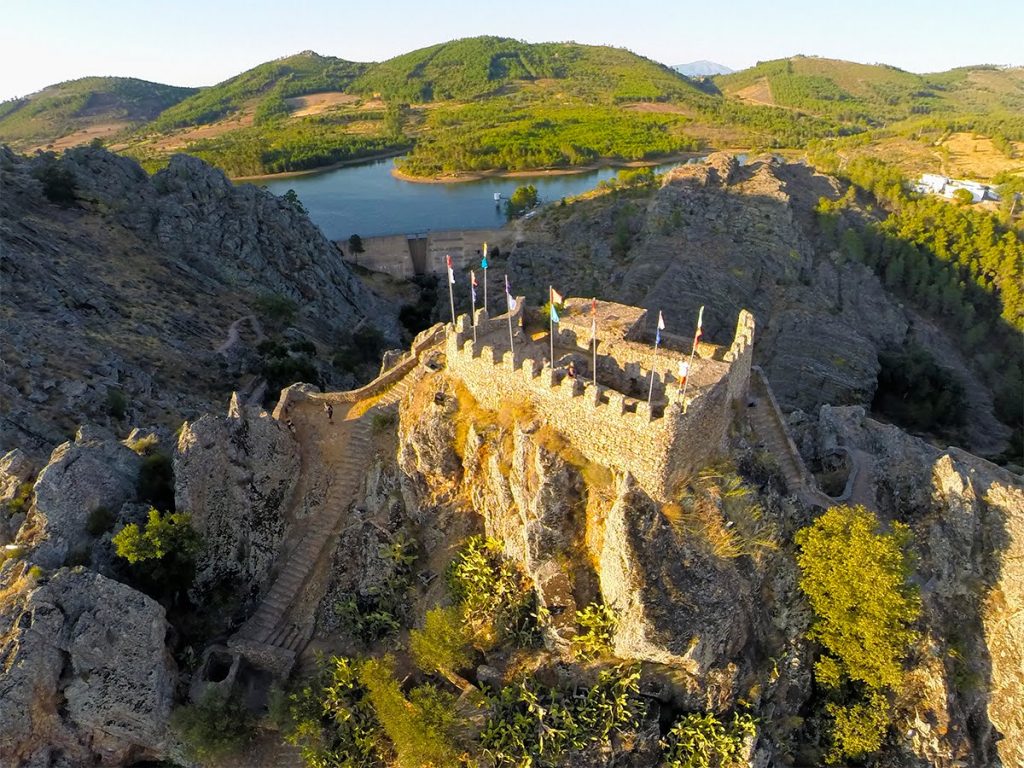 The North
Aveiro
Aveiro is probably one of the most romantic towns in Portugal. It's the art deco capital of the country with its buildings featuring rococo and renaissance facades. You can hop on a moliceiro – a traditional fisherman boat, eat egg cream pastry – ovos moles – the local specialty or just enjoy one of its numerous cafés. Want to know more about Aveiro? Check out why it's called  "The Portuguese Venice".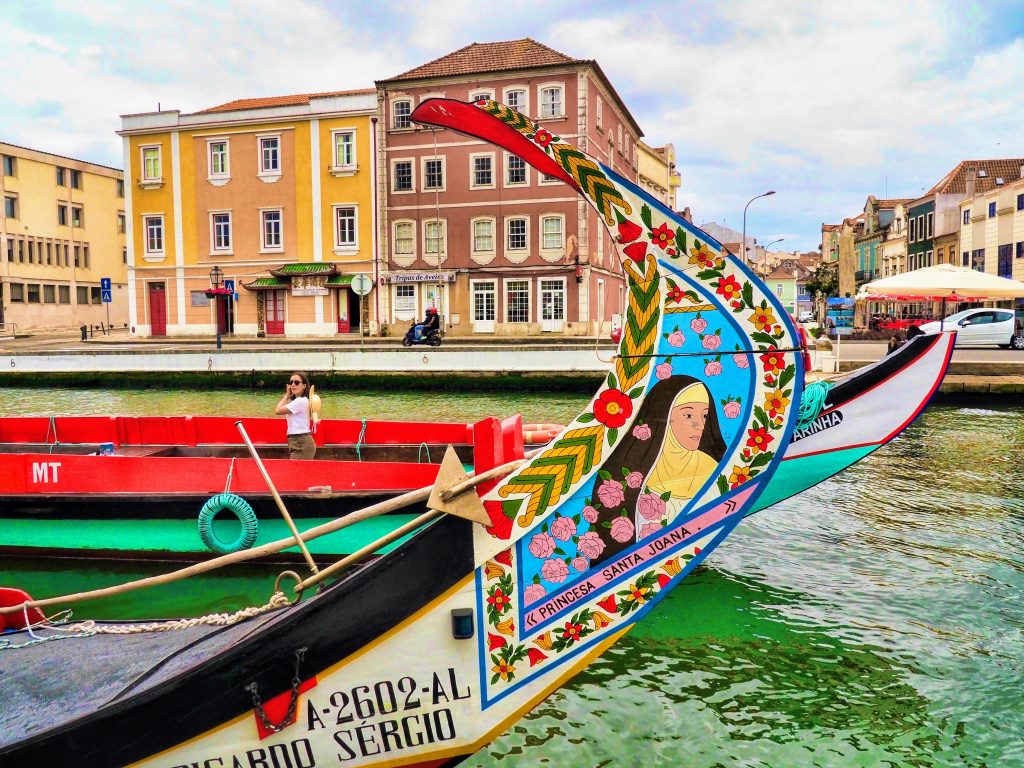 Costa Nova
Costa Nova is a very curious seaside resort, just 10min by car from Aveiro. What makes it fun and a must-visit are the old fishermen's houses by the river lagoon. They have been renovated recently to create one of the most colorful and picturesque small towns in Portugal. Don't miss a walk on the beautiful beach with golden sand and enjoy the calmness that the ocean passes on.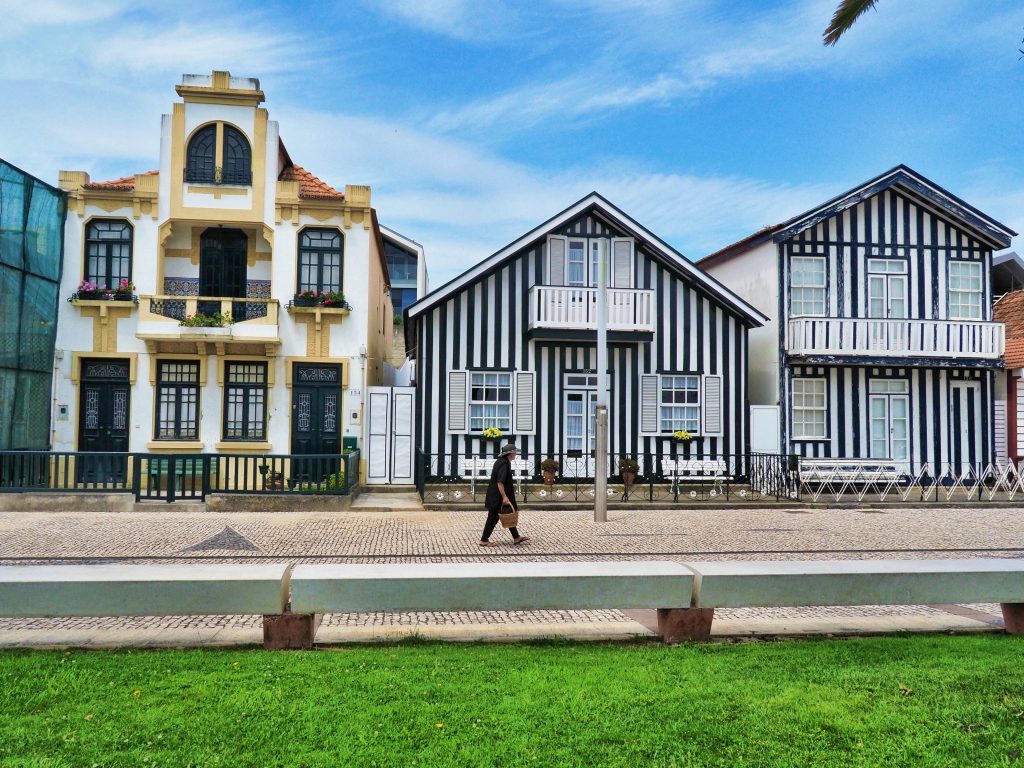 Guimarães 
Guimarães is known as the birthplace of Portugal. It's actually the birthplace of Afonso Henriques, the first independent king of Portugal and thus the Portuguese Kingdom. He was born in 1100 and used the city to launch the attacks on the moors and reconquer the country from them. It's a beautiful medieval town with an old center that features gorgeous plazas and maze of cobblestone streets. A 1000-year old castle stands on a hill, just next to the Palace of Duque de Bragança.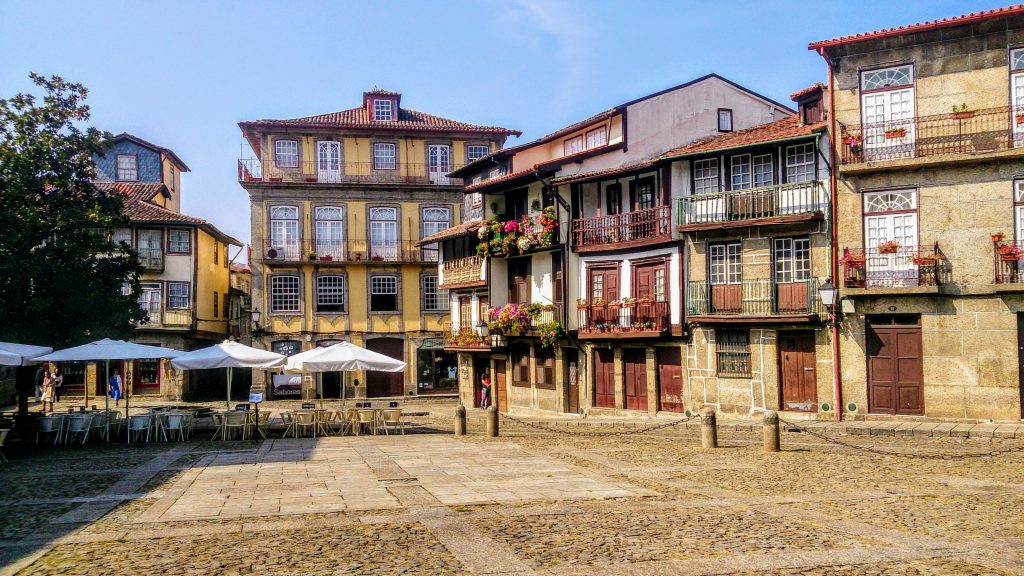 Aveiro, Costa Nova, and Guimarães are part of various of the 1-Week Portugal Itineraries, take a look at how they can help you plan the perfect trip here.
Ponte de Lima 
Ponte de Lima is a picturesque small town situated on the margins of the river with the same name – Lima. One of the most beautiful monuments is the elegant 31-arched Roman bridge that's limited to pedestrian traffic only. The town has a pretty medieval center, dotted with cafés and small lanes. You can also enjoy a walk by the river or visit a vineyard nearby.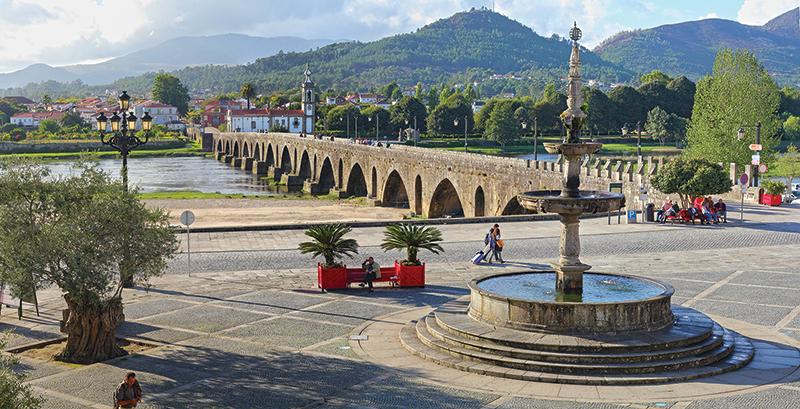 Lindoso 
Lindoso's main attraction is the espigueiros – structure made of stone and wood that was used, and sometimes still is to store corn and other cultures. It's elevated so the rodents don't destroy the harvest. The numerous espigueiros with a medieval castle and green vineyards as a background make it the picture-perfect scenario, but also gives it a mystic feeling.
Where to stay: Quinta do Carqueijais is one of the most luxurious accommodations in the Geres national park. It will give you access to the whole area. An amazing heated swimming pool with a glass roof to see the stars at night is a welcome feature.
Bragança 
Bragança has a very ancient history involving Celts and Romans. It has grown through the centuries and is actually considered a city now, but I included it in the list because its main attraction to the visitor remains the ancient walled citadel high on a hill at Bragança's eastern edge. Pass through the gate and walk down the exceptionally well preserved medieval town and let your imagination do its magic. It'll be like you're back in the middle ages.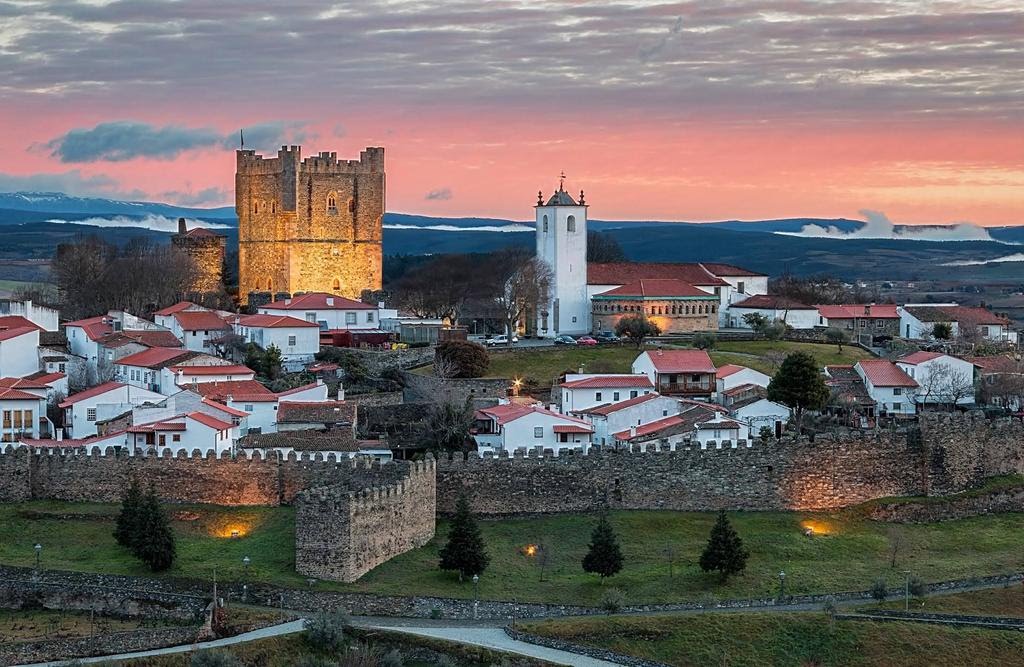 Chaves 
Chaves is a small spa town on the river Tamega that was developed by the Romans for its strategic position, as well as the thermal waters. The main monument is the massive tower Torre de Menagem, overlooking the 16-arched Roman bridge. Medieval old town is on the menu, too.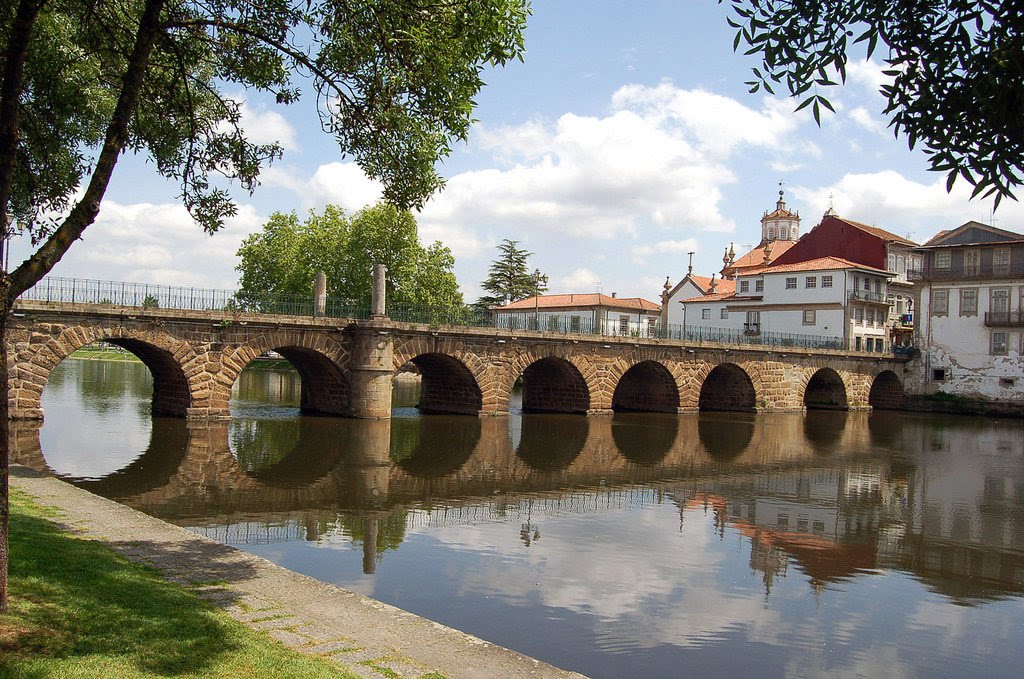 Pinhão 
Pinhão is not particularly attractive by itself, but it makes part of this list, because it's inserted in of the most beautiful regions of Portugal – Douro Wine Country. It's the perfect base for boat excursions, wine tasting and contemplating the romantic scenery.
Douro is also a part of the 1-Week Portugal Itineraries. They include the best suggestions on excursions, wine tasting and transportation.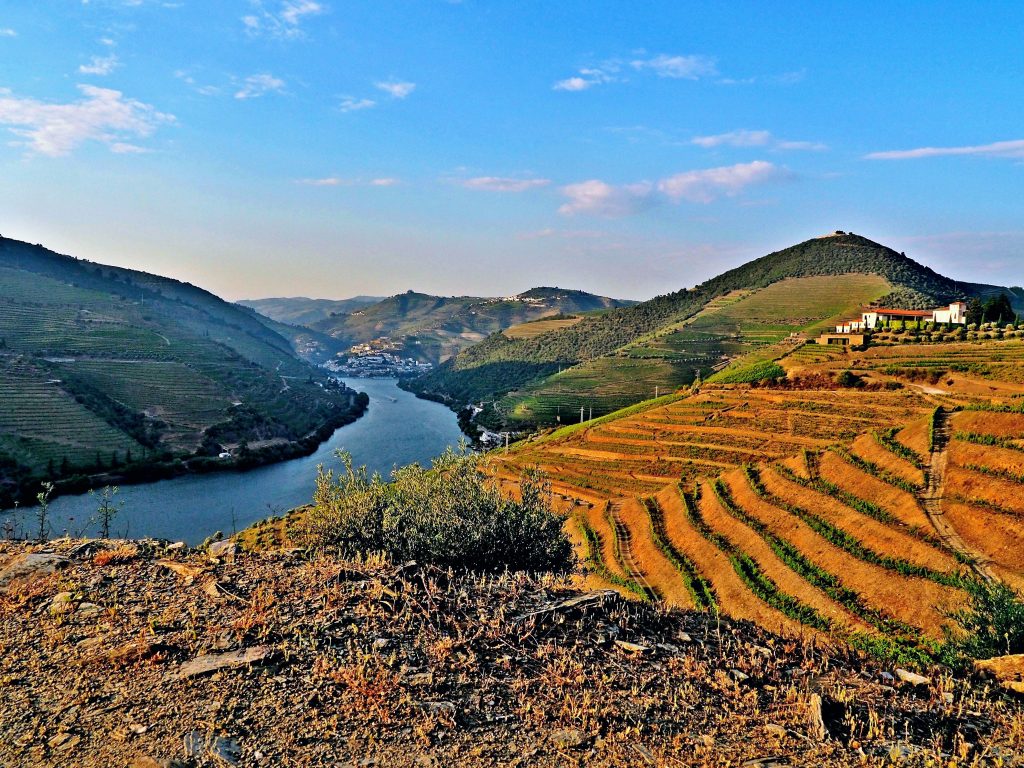 Lamego 
Lamego is a charming town inserted in the Douro Region. Its most striking monument is Nossa Senhora dos Remédios Sanctuary, overlooking the town, situated high on a hilltop. I recommend driving to it first and then going down by car to see it from the town's center. The scenery is very picturesque.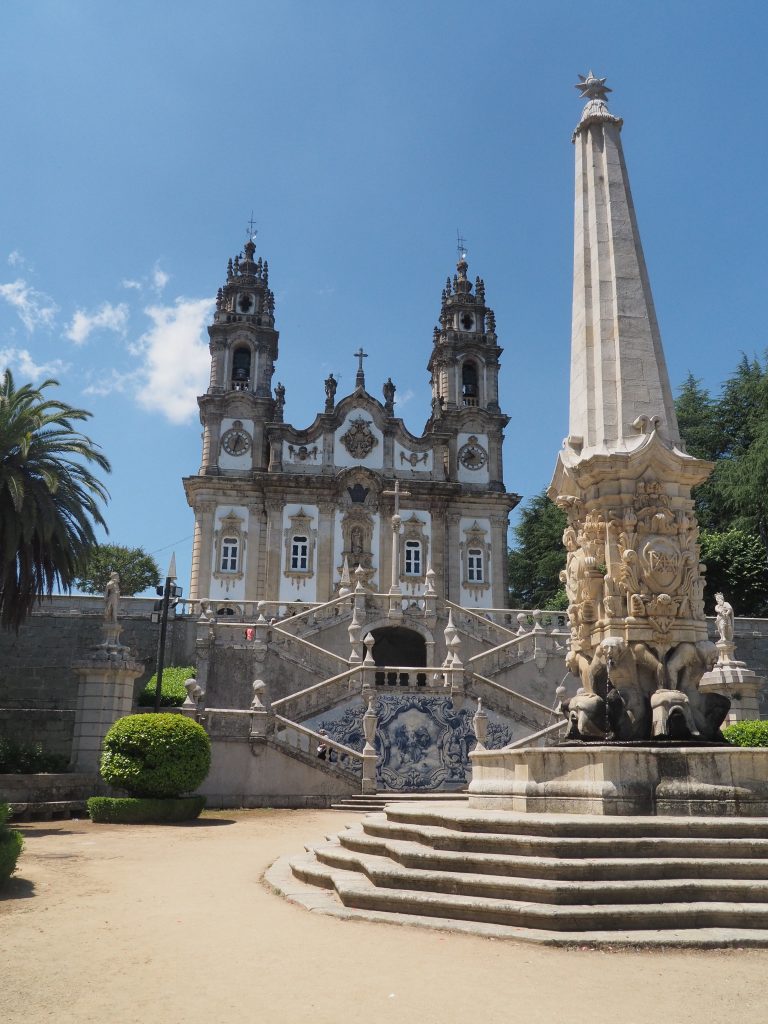 Did you like the list of the most charming small towns and villages of Portugal? Do you have any place to add to it? Let me know, leave a comment below.
Visiting Portugal soon? Check these out: