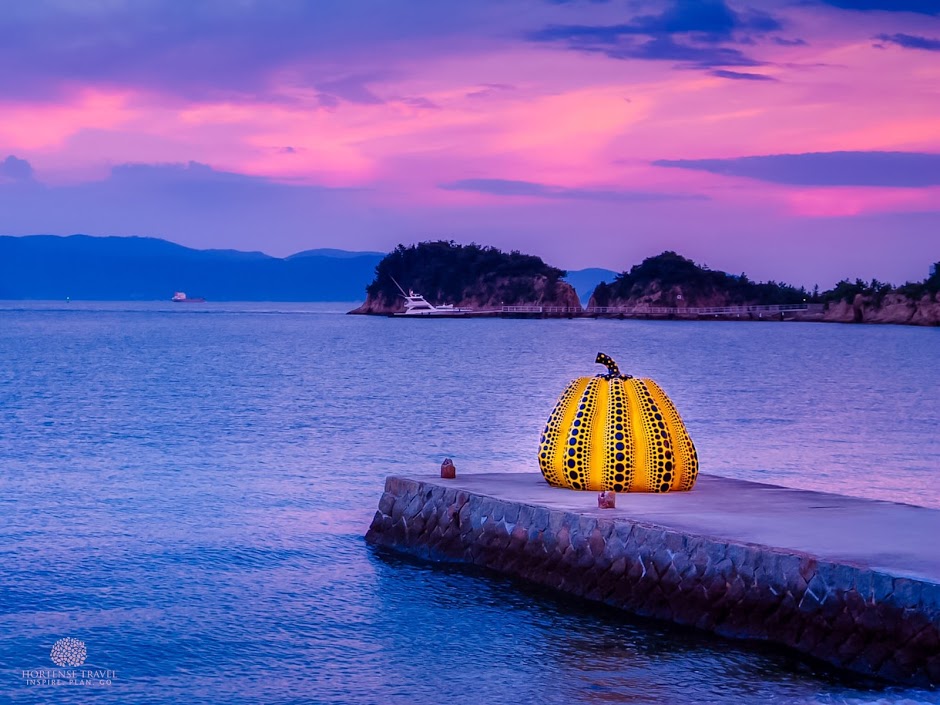 Every time you think Japan is done with the surprises, you discover a new facet that turns heads. Within the thousands of islands in the Seto Inland Sea lies a surreal coven of art – sleek museums, outdoor art installations, and innovative architectural gems have carved out an open-air gallery over the span of three islands. What was once a remote and sleepy cluster of islands has transformed accordingly to an art-loving Japanese businessman's vision, now a trending destination for curious travelers and art aficionados alike.
Billionaire Soichiro Fukutake was the first to recognize the potential of this island trio in the 1980s – a project collectively referred to as Benesse Art Site Naoshima – by taking what were once refineries and an illegal waste dump and rebooting the space as criticism and reflection of encroaching industrialism. Architect Tadao Ando had a heavy hand in the creation process, collaborating on the famous Benesse House Museum, Chichu Art Museum, and more art galleries. These art islands may very well have kick-started the trend of urban repurposing of abandoned buildings; except these cutting-edge museums are embedded within the nature-scape, not taking over it.
How to get there
Islands are by nature somewhat difficult to get to. Here's a breakdown of how to reach Naoshima in three easy steps.
1)      Take the Shinkansen (bullet train) to Okayama Station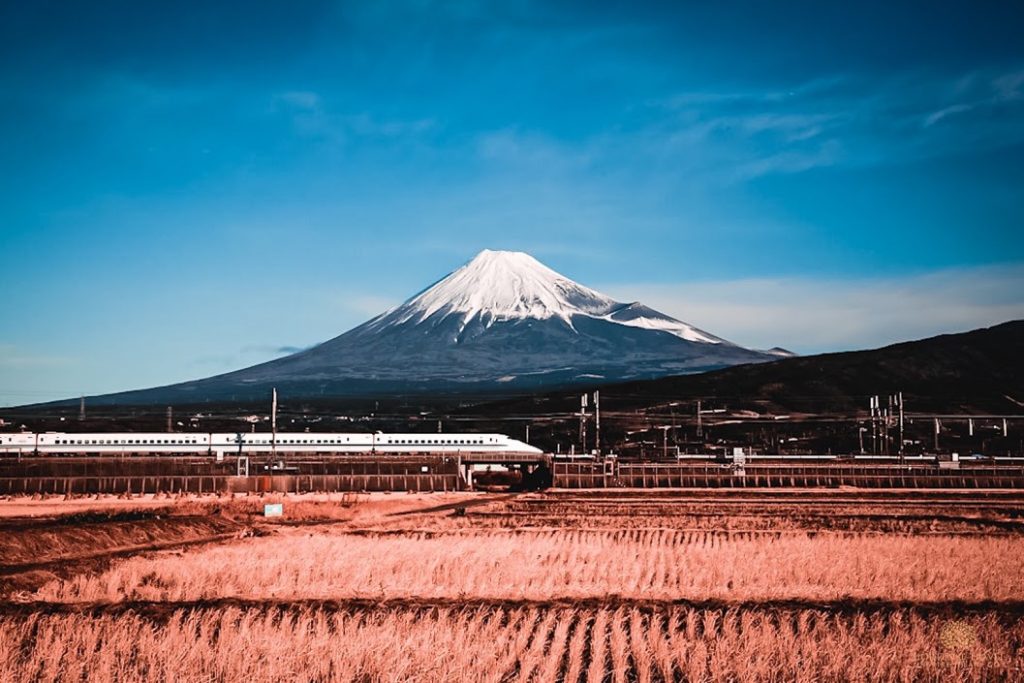 Okayama Station is easily accessible via Shinkansen from Tokyo, Osaka, Kyoto, and Hiroshima. Depending on which city you're traveling from, you have a couple of train route options such as the Sakura train, Kodama and Hikari. Tokyo is by far the furthest – it'll take you 4 hours by the Hikari train line. Kyoto also isn't the most direct option as you'll have to transfer trains at Shin-Osaka Station. It takes between 46 minutes and 77 minutes to reach Okayama from Osaka and between 40 minutes and 81 minutes from Hiroshima depending on which train route you take.
2)      Take a train or bus to Uno Station
If you prefer doing an in-station transfer, take the JR Uno Line from Okayama Station to Uno Station. It takes approximately 60 minutes. Alternatively, you can take the Ryobi Express Bus which takes approximately 50 minutes, running at intervals of 30 minutes. Board the bus from the No.2 Bus Stop at the east gate of Okayama Station – it actually runs more frequently than the JR Uno Line train, so if you're in a hurry, the bus is the top choice.
3)      From Uno Port, take a ferry to Naoshima

Walk over to Uno Ferry Port and take either the ferry or high-speed boat to the island! Get off at Miyanoura Port.
As for transportation on the islands themselves, I rented an electric bike for convenience. There's a scooter option too. There is a public bus but you can end up spending a lot of time waiting for it; it has a preset route too. Walking is an option but seeing as the islands are quite hilly, I don't recommend it unless you have 3-4 days to slowly explore.
Highlights of each art island
I took the opportunity to weekend hop around these three islands, only to realize that Naoshima alone deserves two full days. The beauty of the art there was in slow contemplation; some are a study of how light, air and nothingness interact. Below, I've highlighted each island's most impressive and unique art spaces, including some that I haven't been able to tour around but would love to, given another chance!
Naoshima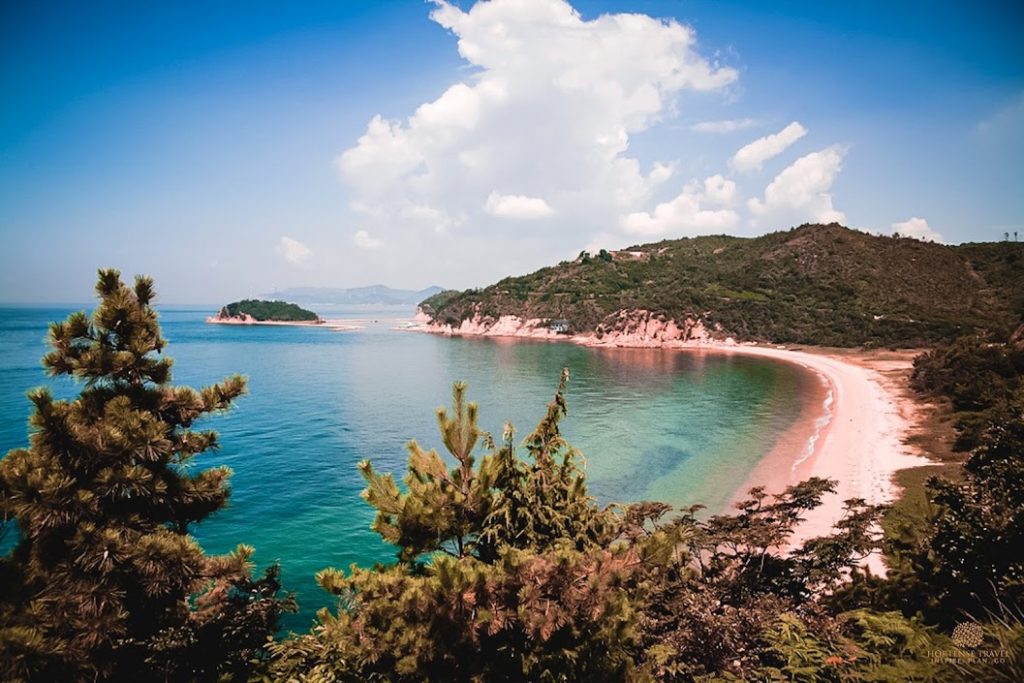 Naoshima is the mainframe of the collection, armed with laid-back charms in complement to its tiny traditional fishing villages, Miyanoura and Honmura. You can easily dedicate your trip to exploring this island alone as many of its museums and installations offer transformative views throughout the day.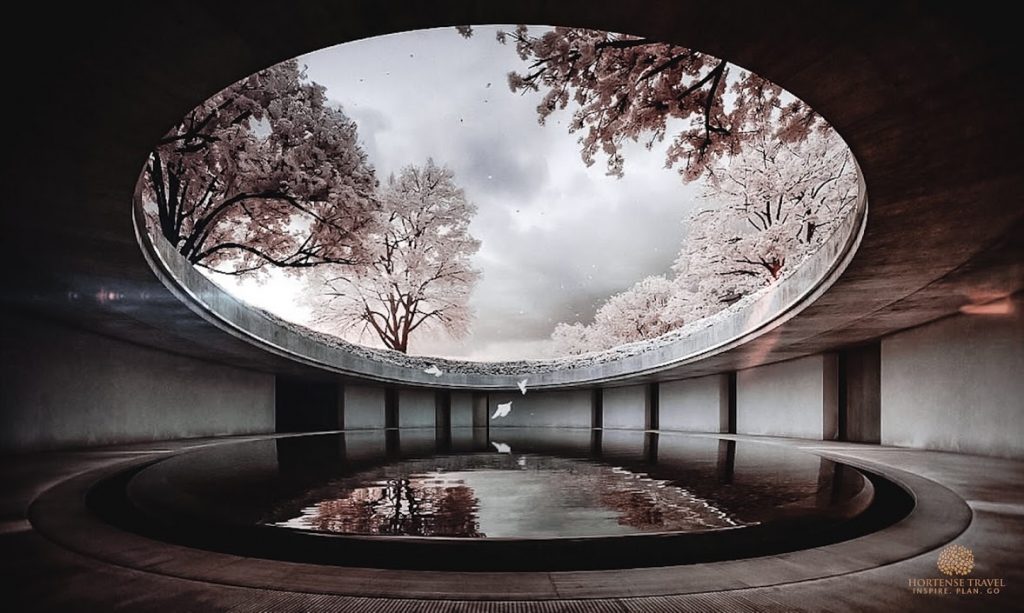 Arguably the centerpiece of Naoshima, Benesse House Museum is perched hilltop in solid grey vision. A hotel and museum combined, it houses the works of renowned modern artists such as Andy Warhol, Cy Twombly, David Hockney and Hiroshi Sugimoto. Not all works are indoors either; the Time Exposed installation and pebble-like sculptures are a study in how art interacts with nature. Keep an eye out for the iconic Yayoi Kusama pumpkin as well, a yellow beacon right by the beach below.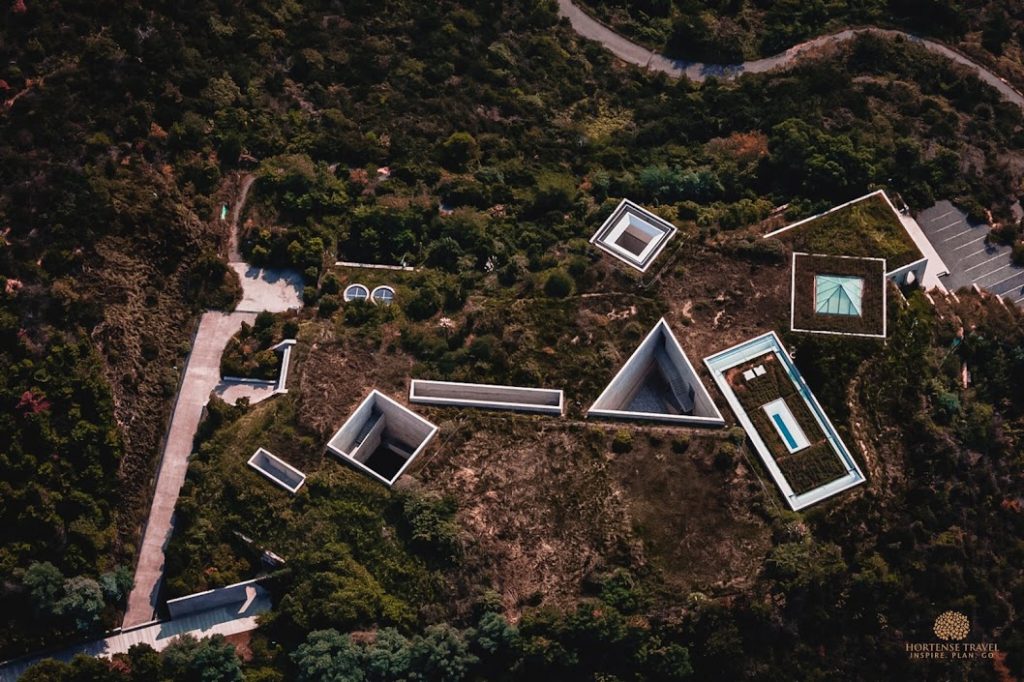 Another Tadao Ando building that impressed me was Chichu Art Museum, which was largely based underground. His genius shines through (literally) specially designed portholes so that the ever-changing natural light alters the artworks' appearance throughout the day. I think the building's artistry is best viewed from a top-down view, but unless you have a drone, you'll just have to take my word for it! You'll find works by Monet and Turrell within the intimate collection. If you happen to be there on a Friday or Saturday, come by evening for a unique viewing of James Turrell's Open Sky. I was particularly in love with the Walter de Maria room; think golden pillars and smooth, central sphere.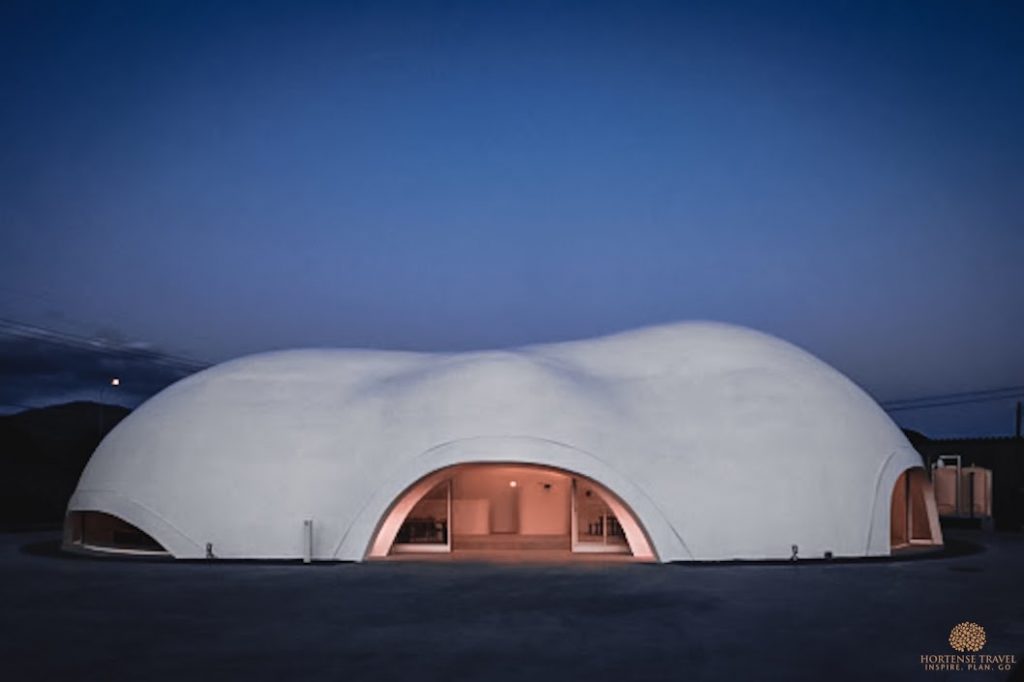 If you're a fan of clean lines and natural light, Lee Ufan Museum will stun you. I won't spoil the attractions as they speak for themselves; just know to ready your camera!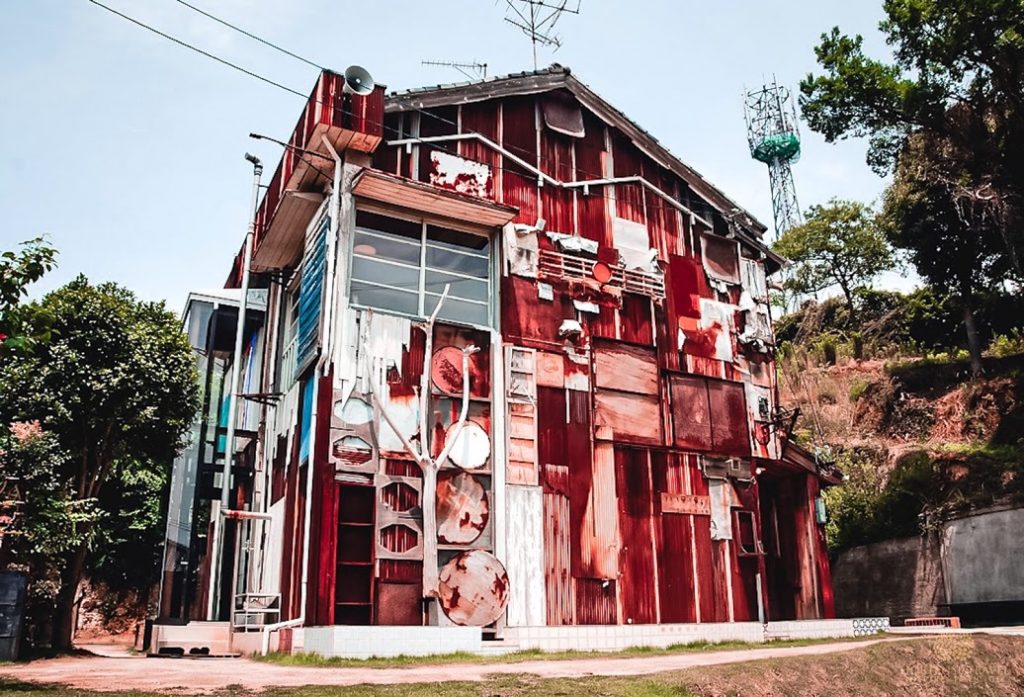 Perhaps the best representation of what Fukutake was trying to achieve, Art House Project saw the conversion of abandoned houses and workshops into art galleries, installations and cozy cafés. One of my favorite experiences was hopping between the various Art Houses (featuring works by both local and international artists) whilst admiring the charming village of Honmura. Make it a point to visit Kadoya's Sea of Time, which is a spread of LED counters in a shallow pool, each counting from one to nine.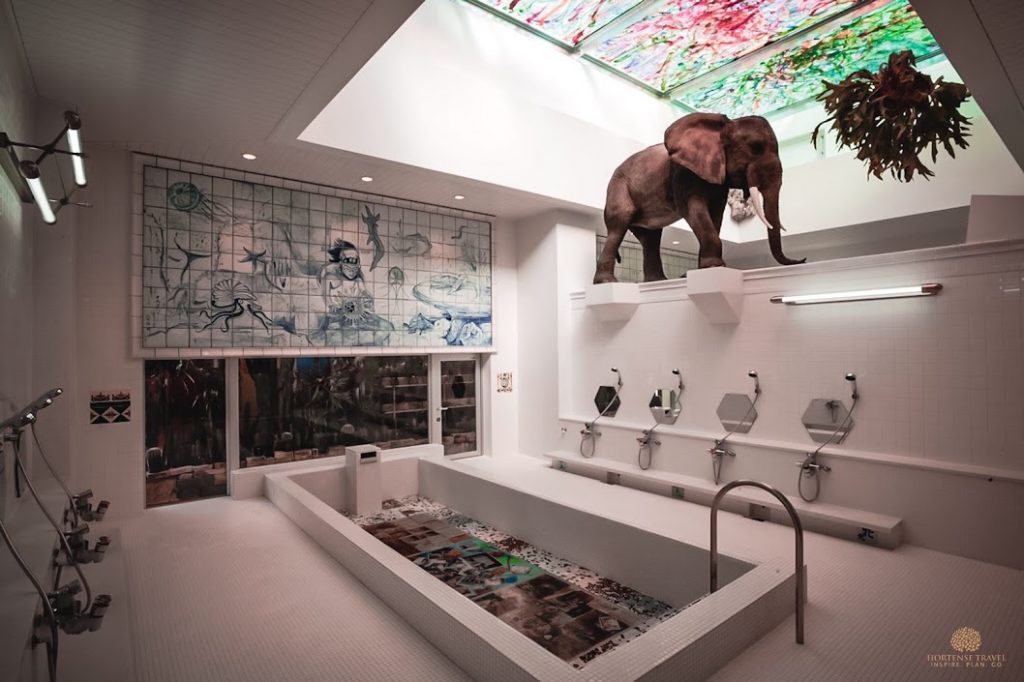 This public bathhouse is one of the quirkiest sights on Naoshima, a mishmash of colorful tiles, '80s silhouette light board, neon signs and random scrap pieces. The interior will surprise you too, unexpectedly modern with white tiling and geometrical mirrors; bet you didn't see that elephant statue coming though.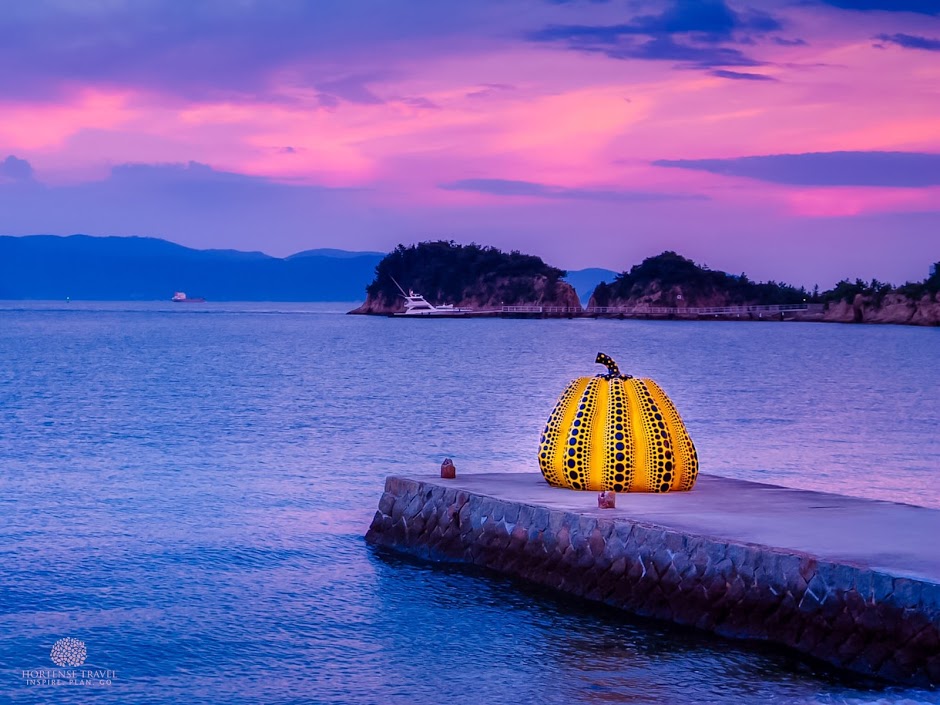 This is an art piece you won't miss seeing as it is right by Miyanoura Port. Kusama's revered dots strike again on a giant pumpkin piece. Climb on for a set of fun photos!
Teshima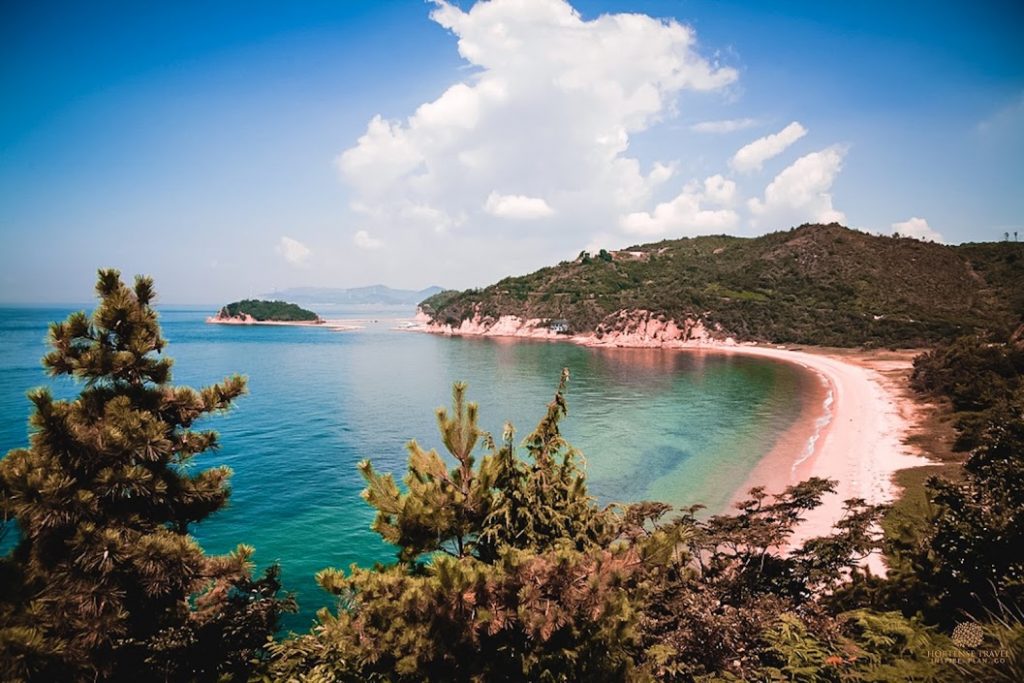 A ferry ride away from Naoshima is Teshima, which offers a more limited but no less astounding art collection.
Blending in with the sloping rice terraces is the arresting Teshima Art Museum, a gently curved structure that flows into the ground. Some describe it as a tear drop and others a water droplet about to touch surface. And guess what – it is an empty structure with nothing on display. The museum itself is the art; visitors are asked to marvel at nature in its purest form of water, air and light. Just standing inside is strangely riveting; it felt like I was meditating for the most part.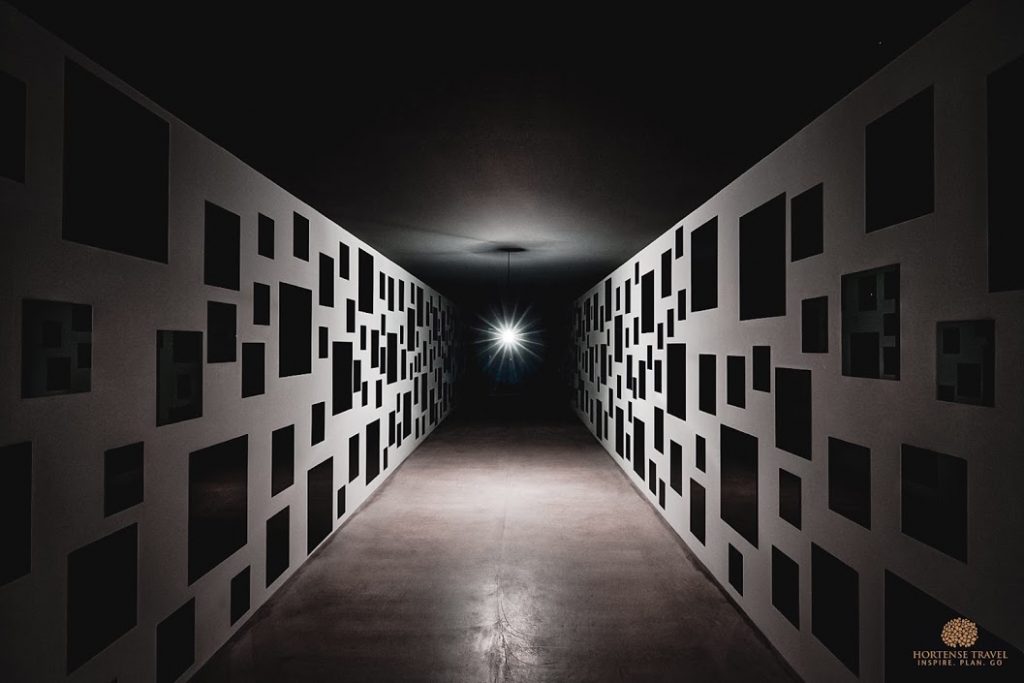 In a similarly trance-inducing vein is Les Archives Du Couer, where you go into a tunneled chamber instead and immerse yourself in sound. Records of heartbeats from thousands over the world play in sync to a flickering light. You can even record your own heartbeat and add it to the collection!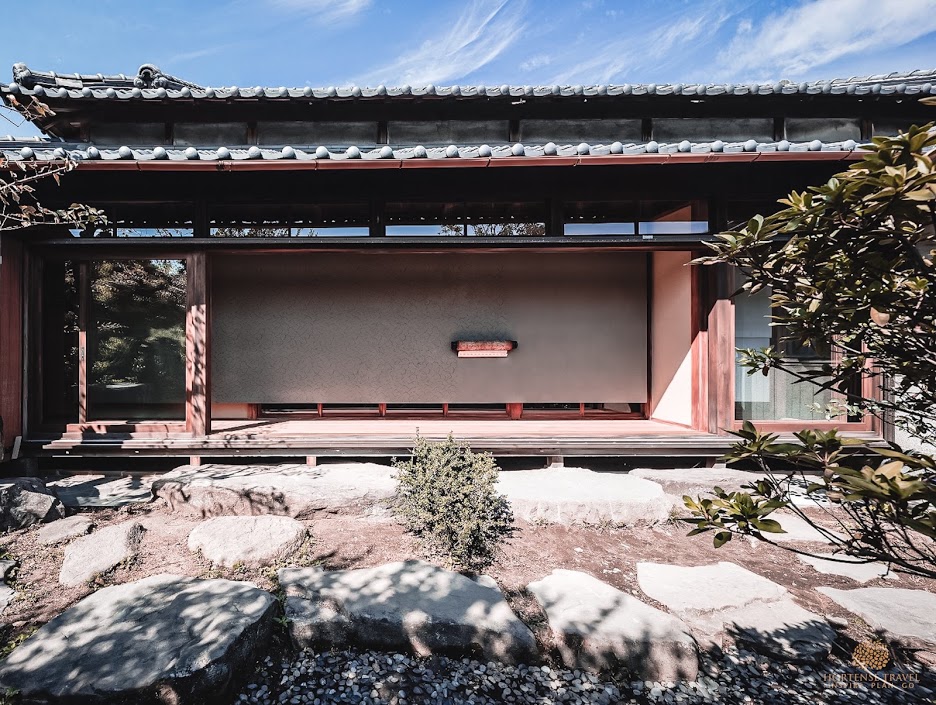 Visit a former teahouse where music is the theme. Empty of things (sounds like a trend, right?) apart from video footage of a saxophone, the traditional building reverberates with the beat of drums and the wavering notes of a bamboo flute.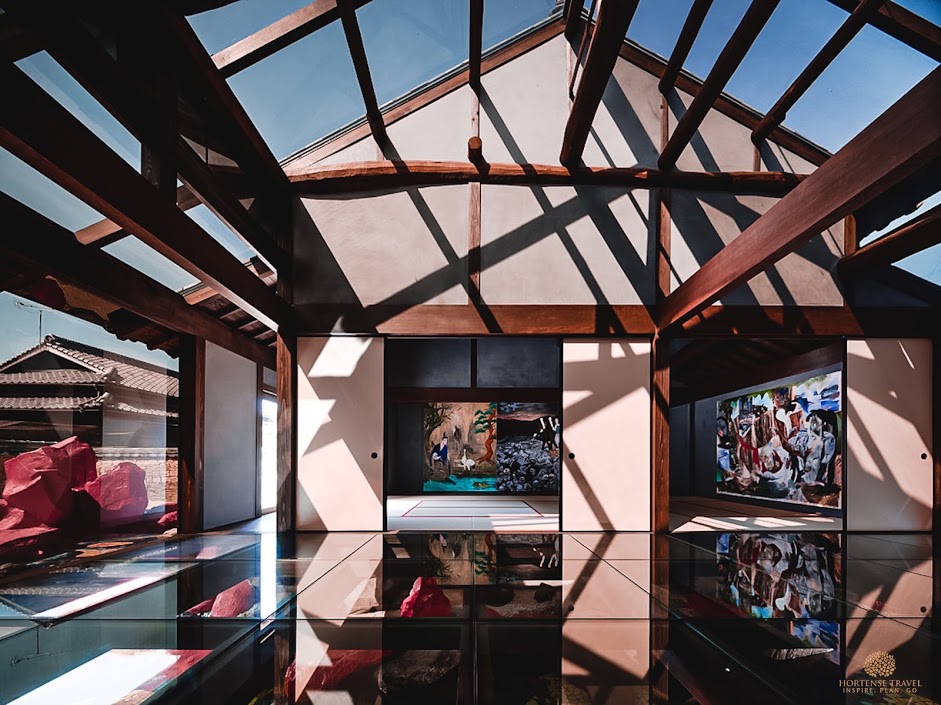 A lovechild of Tadanori Yokoo, this project reflects on how ambiguous divide between life and death. From dynamic and colorful paintings to glass-covered displayed embedded within tatami floors, the art pieces ask you to contemplate how exactly life transitions into death. What captures the theme best is perhaps the colored glass display used to symbolize a world that exists in many different angles.
Inujima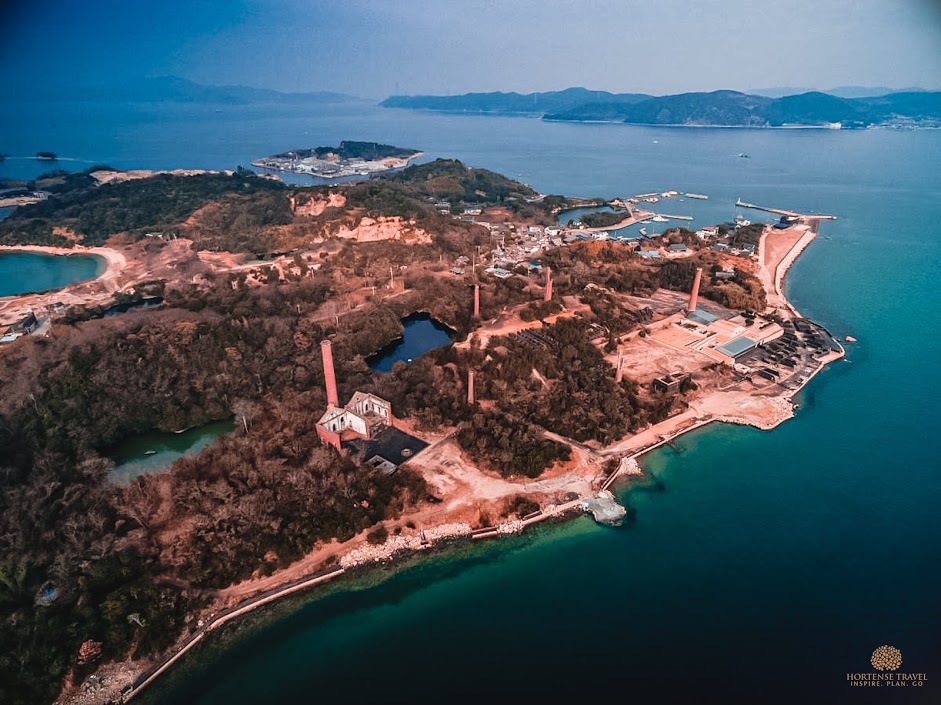 Inujima is the last on the list as the smallest of the islands, home to less than 100 people. It's actually closer from Hoden port on the mainland than from Naoshima, but easily accessible either way via ferry. Inujima hosts a parallel Art House project alongside Seirensho Art Museum and Seaside Inujima Gallery.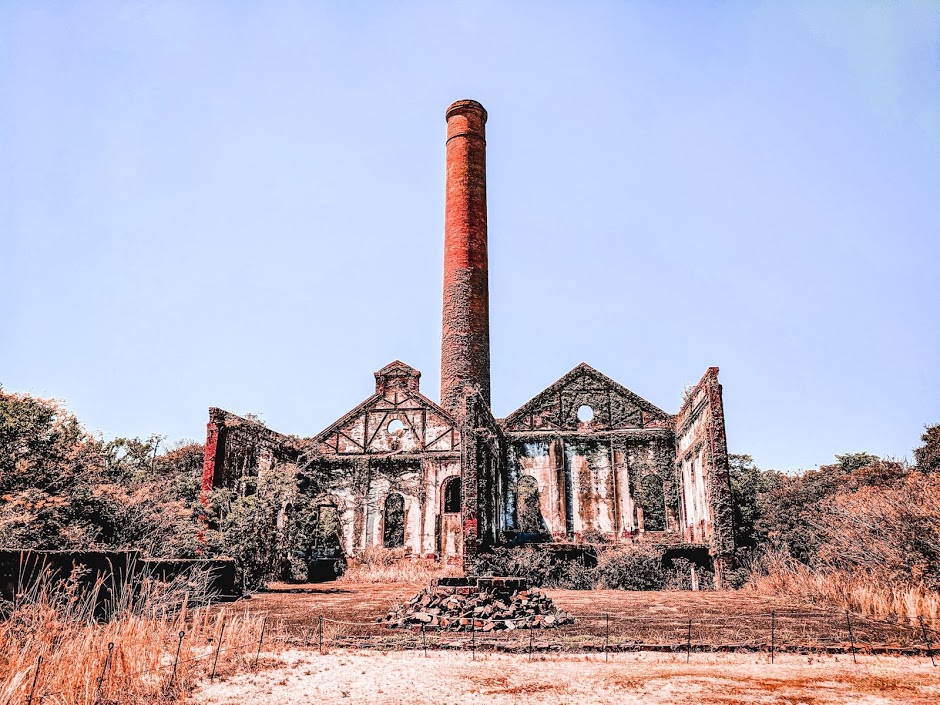 Nestled within the ruins of a copper refinery is a dreamlike art museum that once belonged to Yukio Mishima, a controversial novelist and nationalist known for his post-war modernization criticisms. The house reflects its previous owner's dark end – he committed suicide – shuffling visitors along a dark mirrored corridor and through rooms that depict a deconstructed house. The suspended wooden frames and pools of water may come off as dark but there's something beautiful in the haunting spectacle.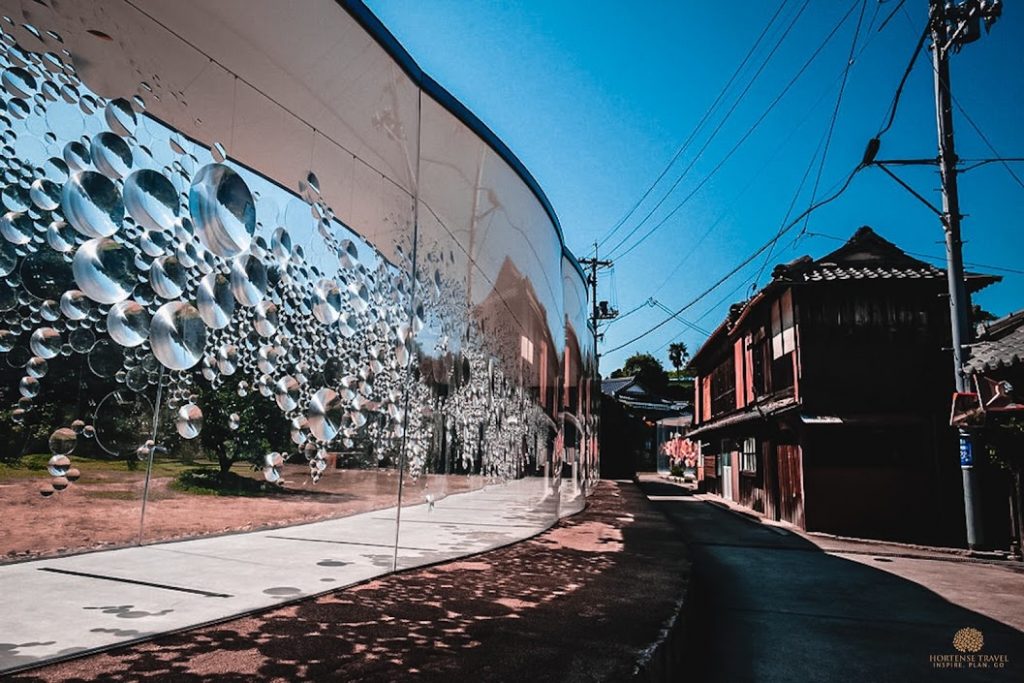 Not too far off from the museum are open hamlets with large art installations worth checking out! One is a coral-like structure that winds around the central wooden beam in an explosion of twisted limbs and white fan-like extensions. Another is a mirage of yellow, pleated threads and soft swings looking like sunbeams coming in through a windowed building. There's also a mirror tree, glass bobbles dangling from an overhead cover in various sizes, like many all-seeing eyes. Last but not least is a colorful display, riots of reds and yellows poised like a humongous flower wreath.
There's plenty more to see – you can check the full list of attractions on the main website! A few tinier islands have art installations on them too, so if you have the time, try to make it to as many as you can. It's well worth the ferry commutes. Keep in mind too that most of the art pieces aren't conventional paintings or sculptures. Many times, the architectural settings themselves are also an art to be digested.
Places to stay
I highly recommend staying overnight on Naoshima, possibly even for two nights! There's simply too much to see – a day trip is possible but it'll be quite rushed.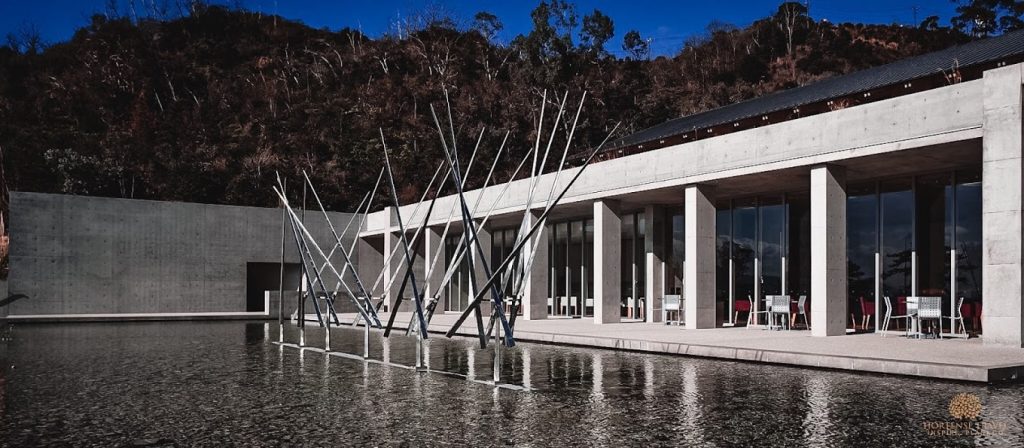 That's right, you can finally say you stayed overnight in a museum. Try and reserve a room in the Oval Area – its circular design means some of the most unique rooms you'll ever experience. You also get to enjoy special early-morning and late-night access to the museum, as well as free shuttle rides to Naoshima's art sites. The sight is phenomenal too.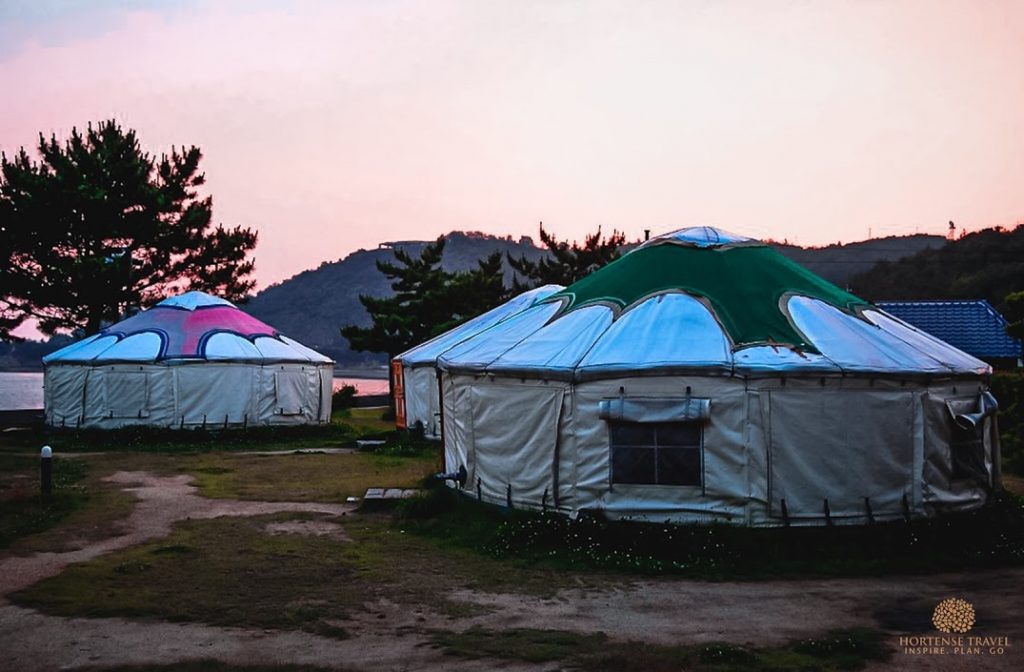 A budget and aesthetically pleasing option is staying at a Mongolian Yurt! Not only are these rounded tents sturdy and spacious, but they are also undeniably stunning. From the elaborately painted doors to the vibrant supporting beams inside, you're in for a treat. There are also traditional Japanese baths you can reserve for private use.
Generally, Naoshima and Teshima offer budget stays in various guest houses. You can check out this list for Naoshima and this list for Teshima. Since accommodation is limited on these islands, you might consider staying around Uno Port and making the trip out every morning instead.
Plan your visit
Try to avoid going on Monday or Tuesdays since the majority of the exhibits on Naoshima are closed on Mondays, and those on Teshima and Inujima close on Tuesdays. If you're visiting during holidays, however (typically long weekends), the exhibits may remain open on Mondays and close the next day instead.
Make sure to check out the Benesse Art Site Calendar as you're planning your visit. It updates regularly on exhibit content and opening hours; you may also have to reserve ahead for certain museum visits. It's also a good idea to plot out your exploration route so you get to see as many attractions as possible.
I didn't understand the hype at first seeing as there's nothing on the islands apart from art, but I couldn't be more mistaken. It is art like I've never seen before! Unlike the usual museums in big cities, these nature-immersive galleries gave me the chance to slow down and contemplate at my own pace. It is honestly amazing where we can find beauty given space and time to appreciate it.
Visiting Japan soon? Check this out: